October 12-14, 2017  |  Marfa, Texas
2017 ACSA Fall Conference
CROSSINGS BETWEEN THE PROXIMATE AND REMOTE
Conference Registration Fees
All registration fees in USD
| | Advance (Before 8/23) | Regular (Before 9/20) | On-Site (After 9/20) |
| --- | --- | --- | --- |
| Member | $700 | $750 | $800 |
| Non-Member | $750 | $800 | $850 |
| Student Member | $500 | $550 | $600 |
| Presenters | $700 | Not Available | |
| Robert Irwin's Dawn to Dusk at Dawn at Chinati Foundation | $75 | $75 | Not Available |
Please note that the $700 registration price includes all meals for the duration of the conference and exclusive viewing of Donald Judd works at both the Chinati and Judd Foundations. The decision to include meals in the conference was to ensure timely and efficient dining due to the limited food venues within Marfa.
Special access to the Judd Foundation
Special access to the Chinati Foundation
Breakfast
Lunch
Supper
Receptions
Full-access to all Conference Sessions
Continuing Education Credit
Cancellations must be received in writing, no later than September 14, 2017 to qualify for a refund, less a processing fee of $50. This fee also applies to PayPal purchases. Unpaid purchase orders will be billed at the full rate specified in the order unless cancelled before the deadline; Standard cancellation fees will apply.
Sessions will be held throughout city, making use of Eugene Binder Gallery, Presidio County Courthouse, First United Methodist Church of Marfa, Saint George Hall, the Judd Foundation, and the Chinati Foundation.
Primary Conference Hotel is Hotel Saint George. We also have guest room block at Thunderbird Hotel.
Carlos Jiménez Studio completed the Hotel Saint George on 2016, building on the site of a historic structure that burned down in the 1920s. While incorporating structural elements from the original building, the studio has created a new oasis for travelers in the heart of downtown Marfa.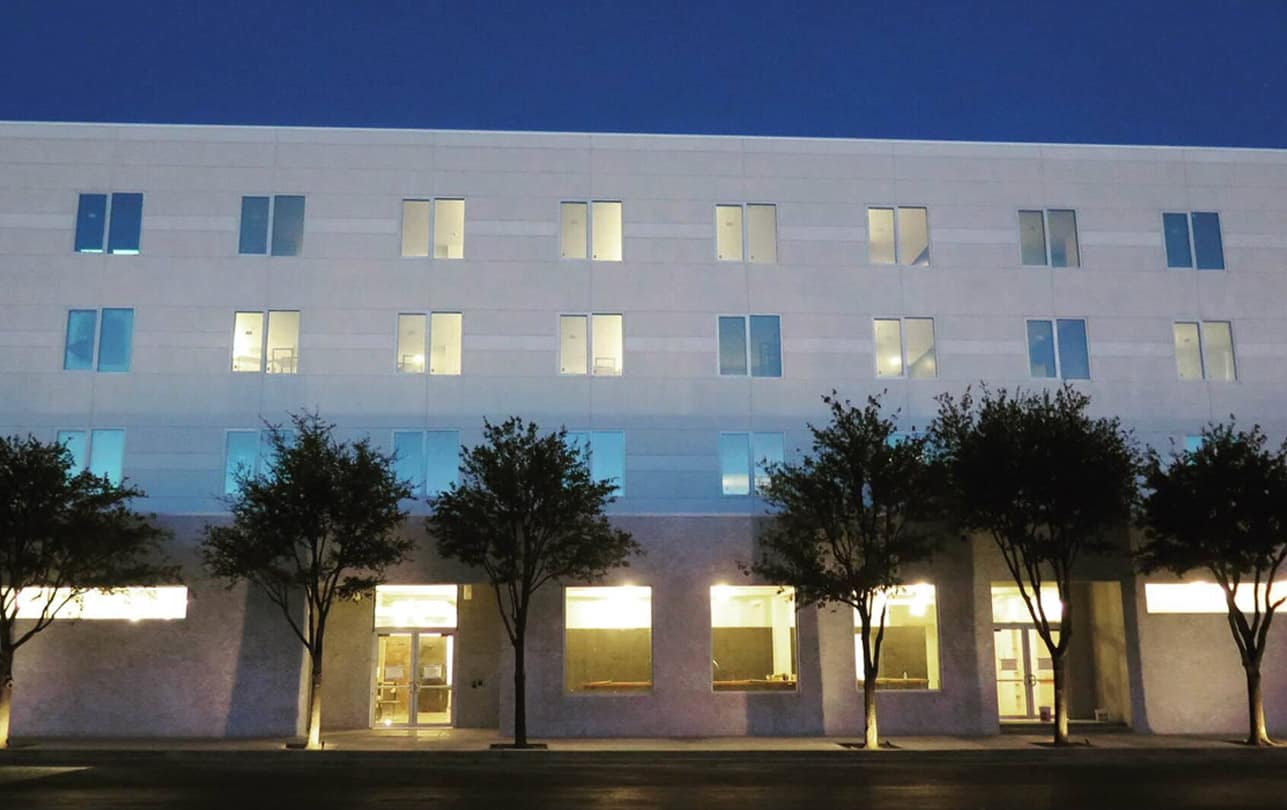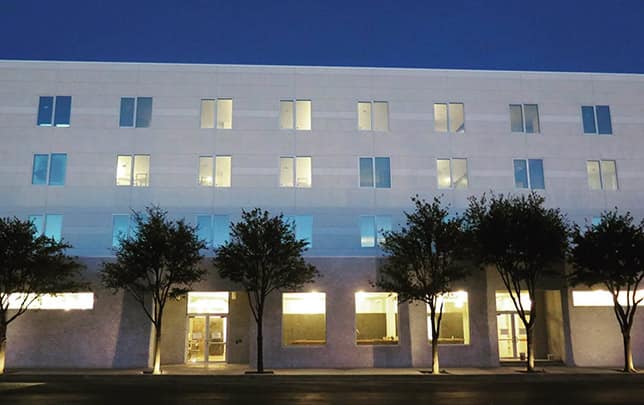 Address
105 S Highland Ave,
Marfa, TX 79843
Group Rate
$220 – Currently Sold Out
Group Block
Reference ACSA
Group Cut-off Date
August 12, 2017
*Reserve your hotel rooms early
A haven for "culture tourists" in the west Texas town of Marfa, the Thunderbird Hotel juxtaposes contemporary design with Western touches. Built in 1959 as a classic horseshoe-shaped, single-story roadside motel, the 24-room structure was gutted and rebuilt to reflect a modern, minimalist aesthetic by Lake | Flato Architects. Each room opens onto the vine-covered breezeway that surrounds the courtyard. Low stucco walls and a live ocotillo fence create a private oasis around the pool, which reflects the vast sky above. Stands of native plants and cacti anchor the hotel in its environment, and a latticework of salvaged oil-field piping shades the breezeways and poolside lounge with orange honeysuckle vines. An outdoor lounge with a fireplace for cold desert nights completes the complex.
*Reserve your hotel rooms early
Address
601 W San Antonio St,
Marfa, TX 79843
Group Rate
$190 – Currently Sold Out
Group Block
Reference ACSA
Group Cut-off Date
August 12, 2017
Marfa, Texas
El Cosmico
El Cosmico is an 21 acre nomadic hotel and campground in Marfa, Texas. Accommodations at El Cosmico include renovated vintage trailers, safari and scout tents, Sioux-style tepees, a Mongolian yurt, and tent campsites.
Riata Inn Marfa
The hotel is advantageously located near Marfa's McDonald Observatory, Chinati & Judd Foundations, and the Fort Davis State Park. Also, stay with us to enjoy the largest rooms around! We are minutes away from much of the fun excitement Marfa Texas has to offer!
Historic Fort Davis, Texas (20-minutes from Marfa)
Hotel Limpia
The Hotel Limpia, an historic, restored hotel built in 1912, is located in mile-high Fort Davis, nestled in the scenic Davis Mountains of southwest Texas. We currently have 31 rooms including extra large rooms and suites. Our accommodations are fully restored with private baths, period furnishings and free Wi-Fi. The hotel setting provides a peaceful and comfortable hideaway from the busy outside world.
Veranda Inn
This distinctive adobe building, with 2′ thick walls and 12′ high ceilings, has ten rooms and suites furnished in period antiques and collectibles. All rooms and suites have private baths. A separate Carriage House is under the shade of a large pecan tree. An excellent breakfast is served every morning, featuring "from scratch" recipes that our guests come back for.
Alpine, Texas (25-minutes from Marfa)
Holiday Inn Express & Suites Alpine
Holiday Inn Express-Alpine is an oasis in the desert. Holiday Inn Express- Alpine offers free breakfast and Wi-Fi. Guests can relax in our indoor pool, Jacuzzi and work out in the Fitness Center with the latest equipment.
Quality Inn Alpine
Get your money's worth at the Quality Inn® hotel in Alpine, TX, which proudly features stunning murals by cowboy artist Stylle Read. Our pet-friendly hotel offers affordable rooms with genuine service from people who are professional, responsive and friendly all at a bargain so you can focus on the people and experiences you came for
Eric W. Ellis
ACSA, Director of Operations and Programs
202-785-2324
eellis@acsa-arch.org
Allison Smith
ACSA, Programs Manager
202-785-2324
asmith@acsa-arch.org