March 30-April 1, 2023 | St. Louis, MO
111th Annual Meeting
IN COMMONS
SCHEDULE + ABSTRACTS: THURSDAY
Below is the schedule for Thursday, March 30, 2023, which includes session descriptions and research abstracts. The conference schedule is subject to change.
Obtain Continuing Education Credits (CES) / Learning Units (LU), including Health, Safety and Welfare (HSW) when applicable. Registered conference attendees will be able to submit session attended for Continuing Education Credits (CES). Register for the conference today to gain access to all the AIA/CES credit sessions.
9:00am-2:00pm
Ticketed Event
5 HSW Credit
Organizers:
Terresa Moses, University of Minnesota
Lisa Mercer, University of Illinois, Urbana-Champaign
Session Description
Racism Untaught is focused on cultivating learning environments for people to further explore issues of race and racism, from the obvious to the invisible. The workshop is a toolkit that will use the design research process to assist participants in identifying racialized design and critically assess anti-racist design approaches. The toolkit is meant for educators and students interested in uncovering design that perpetuates elements of racism and creating artifacts, systems, and/or experiences that help solve elements of racism. The workshop is an opportunity for educators to foster conversations and learning environments focused on diversity, inclusion, and equity to ensure new ideas, critical thinking, and diverse forms of making.
9:00am-1:00pm
Ticketed Event
4 LU Credit
Organizers:
Aaron Williams, 4theVille
Julia Allen, 4theVille
Ceara O'Leary, University of Oregon
Matthew Bernstine, Washington University in St. Louis
Session Description
Cultural Preservation as a tool for Community Development: Walking Tour and Design Workshop with 4theVille Leadership
This tour/workshop invites participants to experience The Ville, a historic African-American neighborhood in St. Louis where local efforts are contributing to community development rooted in cultural preservation and community ownership. Led by 4theVille's Aaron Williams and resident leader Julia Allen, walking tour will highlight local landmarks and opportunities to leverage cultural assets for neighborhood development with leadership from 4theVille and Northside Community Housing. Following the tour, participants will join a discussion and design workshop focused on plans for a heritage walk and mixed-use building renovation at the forefront of local preservation and community development efforts.
2:00pm-3:30pm
Research Session
1.5 LU Credit
Pedagogy: Inclusive Boundaries
Moderator: Carey Clouse, U. of Massachusetts, Amherst
Wilderness Urbanisms as a Collaborative Design Pedagogy
David Turturo, Texas Tech University
Abstract
"…Wildness has no goal, no point of liberation that beckons off in the distance, no shape that must be assumed, no outcome that must be desired. Wildness, instead, disorders desire and desires disorder. Beyond the human, wildness spins narratives of vegetal growth, viral multiplication, dynamic systems of nonhuman exchange." Jack Halberstam[1] Wilderness Urbanisms fosters the design of a comprehensive architectural project for a synthetic new world condition. This advanced design studio incorporates a critical urbanist ideology into a collective, mixed-media design methodology, allowing new models to emerge organically as part of a collaborative design process. This paper considers collaborative mixed-media methodology as a timeless and transformative advanced-level pedagogical approach.   The structure of the Wild-Urbs schedule is divided into four parts: city, building, detail, and integration. This quartering requires the students to move quickly and each phase is launched with a fast-paced in-class group exercise, making the class fundamentally collaborative. For starters, the course proposes that the city is a complex political organism that exposes the inherent ingenuity of citizenship, of ephemera and routines interwoven throughout the architecture of the city. As such, Wild-Urbs considers morphological, phenomenological, environmental, and infrastructural aspects of the city. We begin as a team, rifling through existing urban, architectural, and detail fragments, literally cutting and gluing them together to assemble fictional buildings from found fragments. Untethered from what those fragments might have originally meant, the students take a portion of the resulting class-collage for adoption into an architectural project of their own making, ignoring some lines and building upon others. To counterbalance the openness of the assignment, the format of the required documents is heavily scripted. The richness of the "sacred original" requires students to hone interpretive and analytical skills to find a project. In other words, the teamwork component sends each student into the wilderness to find something wild. Then the student cultivates their multifaceted original, ripe for transformation, into a comprehensive architectural project, replete with structural, mechanical, and material systems; bound intimately to an urban site. By encouraging an egalitarian collaborative model, Wild-Urbs fosters a positive experience that is unlike the more conventional sink-or-swim model of requiring group-work outside of the classroom. By contrast, Wild-Urbs students are more likely to collaborate outside of the classroom. Thus, the Wild-Urbs pace and collaborative model encourages a more engaged studio culture. Of course, Wilderness Urbanisms also requires students to explore their own interests, to consider a future thesis, and to think about what kind of career they would like to shape as an architect. First, we collaborate. "… disciplinary practice should be redefined [by] the intellectual [as] a savage practice–a wild practice… une Pratique Sauvage." Gayatri Spivak[2]
New Faculty Teaching
Evan Shieh, New York Institute of Tech. & Parsons
New Faculty Teaching
Abstract
Evan Shieh is an architect, urbanist and educator who teaches at New York Institute of Technology and Parsons School of Design. He has previously taught full-time as an Assistant Professor of Architecture at the University of Virginia, at the City College of New York, and at Harvard GSD as the 2019-20 Irving Innovation Teaching Fellow. Evan is also the director of Emergent Studio, a design-research studio that works at architecture's intersection with urbanism, landscape, and infrastructure, which he founded following a decade of professional working experience in the architecture & urban design fields. He received his Master of Architecture in Urban Design with Distinction from Harvard GSD where he was awarded the graduating Thesis Prize, Prize for Academic Excellence, and Award for Design Excellence. Evan's interdisciplinary research focuses on the spatial impact of mobility infrastructure/new mobility technologies on our cities design and planning. He is the author of Autonomous Urbanism: Towards a New Transitopia! (ORO Editions/AR+D Publishers, Spring 2024), a forthcoming design-research publication that explores the latent & transformative impact autonomous vehicles will have on our future built environments. His work has been funded by a 2022 UVA Library Research Grant, the 2020 Harvard Irving Innovation Grant, and has been exhibited at the 2019 Seoul, 2020 Shenzhen, and upcoming 2023 Seoul Biennales of Architecture/Urbanism. Evan's teaching leverages multi-disciplinary pedagogies and multi-scalar methods to tackle the critical environmental, ecological, and social crises that our infrastructures are implicated in, issues he challenges his students to engage deeply with. He believes in empowering students through empathetic and compassionate teaching methods that are collaborative, non-hierarchical, and participatory in order to foster a diverse and inclusive studio culture, caring deeply about inspiring students to advocate for the impact of their own core values and diverse backgrounds on the profession's future of which they are the foundation of.
2:00pm-3:30pm
Research Session
1.5 LU Credit
Building Science & Technology: Life-Cycle and Circular Approach
Moderator: Hazem Rashed-Ali, Texas Tech University
A New Building Life-Cycle Embodied Performance Index
Ming Hu, University of Maryland
Abstract
Knowledge and research tying the environmental impact and embodied energy together is a largely unexplored area in the building industry. The aim of this study is to investigate the practicality of using the ratio between embodied energy and embodied carbon to measure the building's impact. This study is based on life-cycle assessment and proposes a new measure: life-cycle embodied performance (LCEP), in order to evaluate building performance. In this study, eight buildings located in the same climate zone with similar construction types are studied to test the proposed method. For each case, the embodied energy intensities and embodied carbon coefficients are calculated, and four environmental impact categories are quantified. The following observations can be drawn from the findings: (a) the ozone depletion potential could be used as an indicator to predict the value of LCEP; (b) the use of embodied energy and embodied carbon independently from each other could lead to incomplete assessments; and (c) the exterior wall system is a common significant factor influencing embodied energy and embodied carbon. The results lead to several conclusions: firstly, the proposed LCEP ratio, between embodied energy and embodied carbon, can serve as a genuine indicator of embodied performance. Secondly, environmental impact categories are not dependent on embodied energy, nor embodied carbon. Rather, they are proportional to LCEP. Lastly, among the different building materials studied, metal and concrete express the highest contribution towards embodied energy and embodied carbon.
Displaced Matter Aesthetics: A Pedagogy of Non-Extractive Ceramic Fabrication
Jonathan Scelsa, Pratt Institute School of Architecture
Abstract
The discipline of architecture and its prevailing aesthetics has become overly reliant on the subtractive digital fabrication process, wherein desired geometry is extracted from a larger material block producing an amount of detritus. Notably, subtraction is not deletion, though for a novice designer, who is simulating a CNC end-milling processing in a CAM software, the critical question of, 'Where did this material go?' is often not confronted. In most of these cases – the 'subtracted' matter is transferred from a contiguous piece to a particulate dust, later to be deposed to a landfill. Arguably, one reason displacement as an aesthetic has not been explored is the discipline's previous tendency to work with static materials, or those that have clearly defined geometric states The geometric process of removing matter from static material such as wood, stone, and various polystyrene foams, are easy to simulate by a designer in the computer before their CNC end mill process. As our society, profession, and discipline pays closer attention to its impact on global supply chains, and the larger environment, we must find new aesthetics that optimize our material usage. Clay by contrast in its wet and semi wet state, maintains a level of plasticity and malleability that defies the previously studied processes of removal utilizing a spiral end-mill, as these would only twist and gum the blade. Further, this plasticity makes the material difficult to simulate due to the complexities of programming elastic particle engines. This research borrows from the historical tools and processes of sculpting clay to inform an automated robotic process for the preparation and design of architectural ornament wherein the displacement or shifting of the wet material becomes a part of the aesthetic outcome. This process of removing clay, akin to the processes of unearthing ground exercises of 'Cut and fill" in the topographical landscape and civil engineering context, requires the designer to be cognizant of the aesthetics of non-extraction in ornamentation. The consideration of displaced matter as a part of the finished aesthetic requiring both an active prototyping process to understand how the wet clay shifts by the automated forces as well as an engagement in design of the effectors that engage the material. Notably the differences between subtraction and the displaced material registers in a sensorial level in the production of the finished architectural ornament. Unlike the methods of removal and subtraction which lend themselves to graphic high contrast legibility, these procedures of displacing material broaden the architectural aesthetic interests into a haptic and tactile quality due to the visible and integral texture that is embodied in the procedure. This research, which was conducted within the confines of a design seminar, examined both the aesthetic and procedural ramifications of displaced clay, while also serving to introduce robotic workflows to students. This pedagogy exposes students to understanding, three dimensional toolpaths, axial robotic movements and the processes of end-effector creation while confronting questions of environmental stewardship through responsible material understandings.
Boxed-In: Comparative Analysis of the Environmental Performance of Recycled Shipping Container Dwellings
Robert Williams, University of Massachusetts, Amherst
Abstract
Recycled shipping containers are perennially touted as a low-cost solution for providing sustainable, high-performance homes[i]. However, there is limited analysis of the actual performance of shipping container buildings with respect to energy efficiency and overall carbon impact[ii]. This project aims to fill that gap through a comparative analysis between a small shipping container home and a similarly sized home built with conventional high-performance assemblies. The shipping container home being analyzed is the final product of the design phase of a design-build collaboration completed at our University in Spring 2022. Based around a single, 40' long, "high-cube" container, the student design employs best practices for implementing high-performance assemblies while also negotiating the unique challenges of designing with containers, including moisture management and dimensional limitations. The proposed home is assessed for operational energy, operational carbon, and up-front embodied carbon. To evaluate and contextualize the relative performance of the shipping container home, a similarly-sized home designed with conventional high-performance assemblies is also assessed with respect to operational energy, operational carbon, and up-front embodied carbon. This project argues that the alleged performance benefits and "sustainability" of using recycled shipping containers for residential construction are limited at best. Given the design constraints and technical challenges inherent to shipping containers[iii], there are few circumstances where a shipping container home offers clear benefits over conventional high-performance construction.
Mix and Match: A Demonstration Pavilion for Upcycling Waste Lumber
Jessica Colangelo & Charles Sharpless, University of Arkansas
Abstract
Mix and Match is a demonstration pavilion that prototypes a design and fabrication process for utilizing waste lumber leftover from wood frame building construction. The project was exhibited as part of a symposium and exhibition focused on biomaterials in Spring 2022. The fabrication strategy was developed over the course of a year through discussions with commercial builders, a course workshop led by the authors, and material mock-ups tested with undergraduate and graduate student research assistants from two universities. By working between industry and the academy, the project considers how circular economic strategies of salvage and reuse can be overlaid on current conventional wood framing practices, and further explores how the reutilization of urban waste wood can inform new assemblies for wood construction.
2:00pm-3:30pm
Research Session
1.5 LU Credit
Society + Community: Engaging Communities
Moderator: Stephen Slaughter, Pratt Institute School of Architecture
The Pipeline to Better Placemaking: Using Digital Realities to Observe, Teach, & Engage in the creation of Place
Tommy James & Matthew Johnson, University of Central Florida
Isabella Wilhelm,Washington University in St. Louis
Abstract
Quality "Places or Commons" are evaluated by their number of occupants, who is coming there, how long they are staying, and, most importantly, how often they return.  Whether the Centre Pompidou in Paris, France, or Mainstreet USA, our places represent who we are as a community. While one could evaluate success by gathering financial numbers from surrounding businesses, they would fall short of the "why" people are there. Immersing your investigation around the "why" a person returns to a place and stays beyond a single reason will start to tell the story of the Place. Place = People + Built Environment. The Community will come, only if you create with "them" at the start of conceptualization. Using the community as a collective owner in the design process, both directly and through human behavior observations, leads to a design for a regenerative and redistributive commons-based economy or a Community's Place. We have created the Pipeline to Better Placemaking. A six-stage platform using digital realities to Observe, Teach, & Engage in the creation of Place. The innovation or uniqueness of this pipeline is in the interactive collection of local knowledge. We are measuring both the built environment and human behavior. Our team has been collaborating with the university psychology department on how to observe human behavior, the computer science department to program multiple prototypes from the ground up, the planning department to better understand zoning laws, and finally, the Architecture department to observe the built environment and conceptualize community focused places.
Deconstructing Blight
John Folan, University of Arkansas
Urban Design Build Studio (UDBS)
Collaborative Practice Award
Abstract
Philosophically, the term deconstruction in architecture is often understood, through the lens of Jaques Derrida and Martin Heidegger's writing, as a method of critical analysis that emphasizes the internal workings of language, conceptual systems, relational qualities of meaning, and the assumptions implicit in forms of expression. Building deconstruction, by contrast, is more widely considered a practical pursuit of material system disassembly. That is a misconception. Sensibilities inherent to Derrida and Heidegger's assertions regarding interdependent structural integrity remain entirely relevant in the context of spatial, social, economic, and environmental transformations afforded through the act of building deconstruction. DECONSTRUCTING BLIGHT tangibly demonstrates the relationships between building systems of different utilitarian dimension- both explicit and inferred, and reveals broader structural interdependencies that influence socio-economic dimensions of dwelling. Addressing dramatic shifts in regional housing needs which have precipitated over the past 70 years in Allegheny County, Pennsylvania, this vertically integrated, interdisciplinary Public Interest Design (PID) studio executed a pilot building deconstruction project in collaboration with a municipality, regional material repurposing center, and national material reuse association to tangibly demonstrate the benefits, understand challenges, and model procedures for the professional community, industry, and broader public to replicate. The central aspirations of the work executed through DECONSTRUCTING BLIGHT are multi-dimensional; with the concept of deconstruction being probed both literally and figuratively. Literally, the physical operation of deconstruction and material harvesting consistent results in the elimination of localized detrimental effect. Figuratively, the action, disseminated documentation, and resulting exhibition promote positive activism in deconstructing pre-existing notions of blight and concentrated disinvestment.
The Power of Place and Social Production: building a sustainable community through design and technology in Westside Neighborhood – English Avenue
Julie Ju-Youn Kim, Georgia Institute of Technology
Collaborative Practice Award
Abstract
Since Summer 2021, our work has been focused on the Westside in the English Avenue Neighborhood in Atlanta, Georgia. Today, approximately 44% of homes in the surrounding English Avenue Neighborhood are vacant and two-thirds of the residents live below the federal poverty line. Urgent neighborhood concerns include the existing service desert, hydrology challenges exacerbated by climate change, and mounting, external development pressures. However, the neighborhood is poised for positive change through the Westside Land Use Framework Plan (2017), already approved by the community and city. In a historically vibrant, but rapidly shrinking neighborhood, our work sets positive steps forwards to bolster retention and help in stabilizing the community.& Working collaboratively, our applied research and design lab explores and implements initiatives centered on increasing access and promoting equity.The Flourishing Communities Collaborative in the School of Architecture at Georgia Tech demonstrates the value of a computational, analytical, and quantitative approach to solving social and cultural problems in the built environment. The very backbone and foundation of our work empowers communities through;acts of design which we see as acts of optimism; Over just the past three years, nearly 100 students have collaborated with four global practices and ten community groups impacting more than three thousand people. We inspire and educate future citizen architects who will create more equitable built environments, furthering the positive social impact of technology for all communities. We are committed to centering the community needs by incorporating community partners in the design and execution of our work. Addressing the socioeconomic and technical needs of Westside Neighborhood – English Avenue, our projects leverage existing community resources to support and build positive neighborhood-based, citizen-centric social impact and equity through design and technology.
Constructs of Local Knowledge: Utilizing Local Material Streams for Community Based Projects
Nicholas Brinen, James Madison University
Abstract
The Constructs of Local Knowledge project proposes the development of a re-producible model that links new methods of inventorying Ash trees killed by the Emerald Ash Borer (EAB) with a robust network of local builders, makers, and the community needs that they serve. This pilot project was developed in conversation with academic collaborators and city agencies who are also invested in community-facing design-build projects that engage with local materials streams. We hope, over time, that this project-based research will grow to encompass more partners, to further leverage scientific and environmental expertise, paired with design and construction capacity, to build spaces that enrich and engage local communities. This project's immediate focus is the vast number of ash trees that are currently being removed from parks and public lands throughout Virginia: Millions of ash trees are slated for removal the US over the next two years. This valuable wood, which could be an asset and local material source for park and public projects, is instead generally treated as waste. This is primarily due to the lack of a clear alternative pathway and/or use for this material. The first initial proof-of-concept project was completed in Spring 2022 in the form of a bicycle storage and repair station, built for the an occupational therapy clinic. This clinic runs a community program that provides pro bono therapy to rebuild fine and gross motor skills for children who are recovering from trauma or overcoming disabilities. Their bicycle repair program allows the children to repair bicycles and then learn to ride. Both acts strengthen fine and gross motor skills. There was no structure to hold tools, provide shade, mount bicycles, or sit comfortably to fix bicycles at the proper dimensions for children. Our design-build studio used EAB-killed ash trees, milled and donated by the local Public Works department to build a structure that could resolve these issues. Because there are numerous project sites that can support the future educational and community-based components of this research, this test-case will function as a model for future communication networks between public agencies, academia, and the local community.  Furthermore, the material sourcing and inventorying process will be recounted in digital platform that will be made widely available. The social and environmental dimensions of this project, combined with its educational components, make it well-suited for a wide range of collaborations and future growth between public agencies, academia, local community, and pathways for EAB infested wood.
2:00pm-3:30pm
Special Focus Session
1.5 LU Credit
Redefining Climate Research in the Built Environment
Moderators: Vandana Baweja, University of Florida
Gundula Proksch, University of Washington
Presenters:
José Ibarra, University of Colorado Denver
Debbie Chen, Rhode Island School of Design
Timothy Adekunle, University of Utah
Caryn Brause, University of Massachusetts, Amherst
Joyce Hwang, University At Buffalo, SUNY
Curry Hackett, University of Tennessee-Knoxville
Session Description
The ACSA Research and Scholarship Committee will highlight scholars, designers, and educators who are working on research, creative practice, and teaching that address issues of climate justice. The session will discuss and analyze the landscape of work in environmental issues and social justice.
2:00pm-3:30pm
Special Focus Session
1.5 LU Credit
Presenters:
Emanuel Admassu, Columbia University
Gabriel Cuéllar, University of Michigan
Janette Kim, California College of the Arts (CCA)
Brittany Utting, Rice University
Session Description
The ownership of land has been defined by law, force, chance, and acts of care. It is also shaped by drawing. Surveyors segment land into private property, priming it as a commodity and site of extraction. Flood maps, seasonal rounds, and chalk lines also mark land as a commons, with shared rights and responsibilities negotiated through the very lives and livelihoods that depend on it. In this workshop, panelists will describe how they use drawing to define ownership. Workshop participants will engage in a collective exercise to imagine how drawing can influence the cultural rituals and legal protocols of commoning.
4:00pm-5:30pm
Research Session
1.5 LU Credit
Pedagogy: Collaborative building
Moderator: Molly Hunker, Syracuse University
Full Scale and Boundless: Performed Labor Between Design-Build and Fabrication
Robert Safley, Kent State University
Abstract
Architects coordinate large numbers of people and large amounts of material through technical and aesthetic decisions while designing. Design decisions are never isolated from the performance of the labor needed to execute those decisions. Yet, it remains challenging to educate architects on the scale of work necessary to actualize design within the laboratory of the studio. Recent work in the academy and practice has developed tools to quantify the ecological impact of construction as embodied carbon or energy. These metrics can potentially affect the visual composition of the built environment as the new criteria influence aesthetic decisions. Yet architectural choices influencing human labor within construction are most often reduced to cost. A seminar course taught during the fall of 2022 addresses this condition by placing students in a large-scale manufacturing facility to work alongside professionals to realize the full-scale design of a building element.  Traditional design-build and fabrication courses fail to address the relationship between design and construction in two primary ways. First, design-build typically only addresses small-scale construction capable of being built by students in one or two semesters, eliminating student exposure to techniques and technology used to construct the most resource and labor-intensive works. Similarly, fabrication courses often focus on novel methods and tools unrelated to full scale or normative construction. Students in this course focused on the exterior envelope to limit the project's scope, specifically designing and constructing a unitized curtain wall mock-up in partnership with an external envelope fabricator. By focusing on the envelope, arguably the most critical building element that architects retain expertise over, students in this course developed a working knowledge of envelope technology in parallel to understanding the scale of human labor. The industry partner worked in a design assistance capacity for half of the course, helping three student teams develop envelope designs. Once design and documentation were completed, the curtainwall parts were machined and prepared by the industry partner from approved shop drawings. Close communication and coordination between the architecture students and professional fabricators let the students observe and participate in this process. Parallel to the curtainwall unit fabrication, students learned small-scale shop processes in the college fablab to create these custom parts for their envelopes. These custom fabrications functioned much more like a traditional fabrication course with a craftsperson relationship between design and making, which was in stark contrast to the assembly of the curtainwall units. Once the curtainwall parts were machined, students were invited into the manufacturing facility to assemble the curtain wall units under professional oversight. Assembly by the students took two days in the industry partner's manufacturing facility, and the custom additions were fabricated over a few weeks in the college fablab. By designing and constructing a small area of unitized curtainwall, students will be able to map their labor to larger-scale constructions in future design work. Through the performance of labor directly, students can make informed decisions relating design and labor in large-scale construction.
Field Support Vehicle: Model for Embodied Architecture Pedagogy
Chris Taylor, Texas Tech University
Abstract
For over a decade the Land Arts Support Vehicle was hunch and dream. An exponential possibility for field-based pedagogy. The creation of an adaptable all-terrain backcountry truck outfitted with essential infrastructure of mobile kitchen and field lab to propel the ongoing research of Land Arts of the American West at Texas Tech University Huckabee College of Architecture. In 2020 the embodied potential became active with a significant donation enabling the purchase of an F-350 4×4 Chassis Cab. This launched an active design-build process that continues beyond initial fabrication through perpetual testing and iterative refinement emanating from sustained immersive field exposure into the collective commons of the American West. Design-build process of the vehicle's custom service body allows it to carry essential gear and provisions. Pushing beyond paradigms of recreational vehicles, this project's ambition is aligned with scientific, and artistic, production vested in remote design-build field work. Think of a cross between inside-out food-truck and mobile construction workshop. Students and faculty worked collaboratively to design, fabricate, and evaluate the Support Vehicle to honor the ethos, aspirations, and complexities of the Land Arts program that is dedicated to expanding awareness of the intersection of human construction and the evolving nature of our planet.
Tactics for Collaboration Across and Within Disciplines
Mary Hale, Northeastern University
Abstract
While the architectural design process may be led by a figurehead architect, contemporary buildings are the result of vast teams of designers, engineers, and builders.  They are furthermore influenced by social issues, local policy, and clients.   Yet typical American architectural design pedagogy centers around design studios where students work individually on creative projects.  This pedagogical style reinforces a fallacy of the genius architect, the heroic designer who designs and creates in a vacuum. This project proposal will showcase a seminar designed specifically to subvert this paradigm and provide targeted collaboration skills and support to students as they work on inter- and intra-disciplinary teams on a creative project. Taught collaboratively between a School of Architecture and a School of Dance in remote cities, this course takes inspiration from historical collaborations between prominent experimental dancers and designers like Anna and Lawrence Halprin; Merce Cunningham, John Cage and a variety of designers; and others. During the first six weeks of the semester, architects and dancers prepare within their own disciplinary cohorts for collaboration.  Architects learn from case studies in contemporary dance  and set design; they learn hand drawing and sketching skills for quick ways of expressing their ideas; and finally they read, complete exercises from and discuss Collaborative Intelligence: Thinking with People Who Think Differently, by Dawna Markova and Angie McArthur.  Dancers also read this book. Following this preparatory period, architecture students complete a survey about skill areas, interests and working styles discovered through the workshop and are then paired.  Then, architect pairs and dancers exchange portfolios of work.  After this, architecture and dance students meet remotely for a "speed-dating" style zoom session after which they rank their preferred collaborators.  Teams are thus formed and the long distance collaboration between architect pairs and dancers begins. Together, architect-dancer teams envision a public performance through remote collaboration.  Architecture students prepare visual materials, diagrams and prototypes over the coming weeks to present in weekly team meetings.  Meanwhile, students draw from the methods in Collaborative Intelligence to address conflicts.  At midterm, students present a proposed performance with set design pieces to both professors and external critics.  Then students use the remainder of the semester to finalize a prototype of the final performance with full-scale prototype set pieces.   Architecture students present their finalized set prototypes before breaking down their pieces for travel to another city.  Their professor delivers these set pieces, so that dancers can use assembly diagrams prepared for them to reassemble and experiment with set pieces and further develop the performance.  Architecture students, thus experience at a small but real scale the architectural design and delivery process from conceptual development to project completion with a focus on the collaborative experience.  To finalize their learning, each individual architecture student compiles their process and learnings into a book, with a reflection essay about their experience with collaboration.  This project presentation will elaborate on course design, deliverables and resources.  It will showcase student work and share lessons learned about designing courses targeted towards inter- and intradisciplinary collaboration.
New Faculty Teaching
Zahra Safaverdi, Texas Tech University
New Faculty Teaching – Honorable Mention
Abstract
Zahra Safaverdi is an architecture practitioner, educator, and curator. Her disciplinary work explores methods of using architecture as a proxy for collective cultural memory, to bring different historical and geographical points to closer proximity, and to materialize human forces often invisible. Zahra Safaverdi is an assistant professor of architecture at Texas Tech University where she works on constructing integration between design studio pedagogy, materiality, and methodical representation in relation to the practice of architecture. She is the founder of the design research practice "This Living-Room" and the current director of MASKS, an initiative that constructs a framework in design to foster pedagogical experimentation. In addition to scholarly pursuits, Safaverdi has been involved with the practice of achitecture, working with a wide range of clients from the intimate scale of single-family housing, small adaptive reuse project and fit-outs for non-profit organizations to a broader scale of institutional buildings and Google's campus in Cambridge. Safaverdi holds a Master of Architecture from Harvard university graduate school of design and a Bachelor of Architecture, Magna Cum Laude, from CalPoly San Luis Obispo. She is the recipient of the American Institute of Architecture design award, Harvard GSD's James Templeton Kelley thesis prize, Morphosis design award, Cal Poly's thesis prize and president's medal. She has been a Dean's Merit Scholar at Harvard University, has held the Irving innovation fellowship at Harvard GSD, the Schidlowski emerging faculty fellowship at KSU, the architecture residency at Art Omi, and the MacDowell fellowship. Her writing and projects have been featured in the Journal of Architectural Education, Journal of history of ideas, OBL/QUE, Platform, Acadia, and Crop, among others. Recipient of numerous grants, her work and design contributions are exhibited nationally and globally in Boston, Cambridge, Chicago, Kent, Knoxville, Locarno, Los Angeles, London, Lubbock, Madrid, New York, and Venice.
Circular Chromatics: Biomaterial Invention through Research-Build
Kyle Schumann, University of Virginia
Design Build Award
Abstract
As the scale and immediacy of the climate crisis becomes ever more apparent, so does the need to develop sustainable building systems that radically rethink the materials with which the built environment is constructed. The pedagogy of this semester-long design-build studio combines established models of design-build pedagogy and material research methods such that students can develop hands-on fabrication projects which simultaneously advance novel material research. Students develop and deploy a prototypical proof of concept pavilion that aims to demonstrate new material possibilities and capture the public imagination. This research-build project shifts the emphasis from program and client to material innovation and experimental fabrication. The studio begins with a series of physical fabrication exercises and material explorations, culminating in the design and construction of an experimental biomaterial pavilion piloting three building systems: a double-layered woven bamboo wall with CNC-milled joinery and a shade canopy of thin bent greenwood strips, both sourced from campus landscaping waste, as well as a façade of custom paper pulp shingles made with campus paper and wood waste. Throughout the course and project, students learn to work fluidly between analog and digital methods, deploying computational strategies and hybrid fabrication methods to address material agency. A focus on local biomaterials and emphasis on decommissioning at end of life builds awareness of circular construction concepts and methods. Students are equipped with applicable skills and conceptual frameworks to redeploy through sustainable making at multiple scales in the future, while the work and novel material research they produce interrogates conventional building methods and proposes radical biomaterial alternatives.
4:00pm-5:30pm
Research Session
1.5 LU Credit
Building Science & Technology: Optimizing Energy and Materials
Moderator: Lola Ben-Alon, Columbia University
Energy Retrofit in Cold and Very Cold Climate Comparison
Ming Hu, University of Maryland
Abstract
Due to the high heating demand, energy saving in residential buildings in cold climates has been playing an important role to achieve carbon neutrality goal. The goal of this study is to investigate the difference of current multifamily buildings' condition and energy retrofit practices in the United States and Finland, with aim to achieve net zero energy or nearly net zero energy. Altogether, data of 57 net zero (ZEB) and nearly net zero energy (nZEB) multifamily buildings from both countries were collected and analyzed. This paper first presents the different building characters and energy use patterns of multi-family housing stocks in two countries. Then, building codes and their impact on building energy efficiency are outlined and explained. In order to further understand the different strategies and techniques used in energy retrofit, in-depth analysis was conducted on collected actual building performance data. The preliminary results indicate three differences: (1) for existing multifamily building stock, the United States has higher average energy use 266 kWh/m2, compared to that of Finland at 220-250 kWh/m2; (2) Finland has much more strict energy code requirements that contribute to the lower energy use in the similar climate condition; (3) in the built nZEB and ZEB projects, the average energy in United States is 1.7 times higher than in Finland, (4) three technical factors and three human factors contribute to such differences. Three technical factors are building requirement on the maximum allowed energy use, building code requirements on building envelope thermal properties, and commonly used building service system. The three human factors are heating demand and life style, specialty plug-load (such as sauna), and unspecified plug loads.
Additive Envelopes: Volumetric Porous Bricks for Habitat Reformation
Jonathan Scelsa, Pratt Institute School of Architecture
Abstract
The story goes that Lou Kahn, gathered his students into a room and began pontificating over personified bricks in what has now become a canonic conversation:  "You say to a brick, 'What do you want, brick?' And brick says to you, 'I like an arch.' And you say to brick, 'Look, I want one, too, but arches are expensive, and I can use a concrete lintel.' And then you say: 'What do you think of that, brick?' and the Brick says: 'I like an arch.' While this rhetoric pronounced the brick's structural potentials due to the intrinsic disciplinary problems of stacking volumes, it undermined the Brick's other potential capacities supported by its volumetric nature. As such, when post-modern construction arrived, transforming the architectural envelope into a series of monofunctional layers of rainscreen construction, it is not surprising that brick became flattened into a sticker brick as an image-oriented scenographic pursuit of the arch neutered of its structural capacity. A flattened graphic element easily commodified by neoliberal corporate culture, as evident from the re-capture of the thinly applied arch in recent professional facadist practice. Rather than being complicit in this cultural thinning, the pedagogy of the research showcased in this studio supported the conclusion that a resistance to the thinning of the brick could be formed based on its volumetric capacity to perform other performances such as thermodynamics and its ability to play host to ecology for the purposes of habitat restoration. The promise of this new constructive principle suggests a volumetric wall construction that re-balances the flora and fauna within the urban ecology, while simultaneously lowering the albedo of our buildings' contribution to the Urban Heat island. As a prototypical project, students were assigned the site of a village, historically associated with the manufacturing of brick for the 20th century, for the extension of a pilot museum on brick history. The studio worked closely with the docents and curators of the existing museum, from site selection and immersive history and community engagement. To investigate this volumetric promise, the studio engaged in research surrounding the production of new porous bricks utilizing additive robotic manufacturing of clay. During the first half of the semester, students worked individually on formal research investigating the aesthetic and art impulses of a 'Toothpaste Tectonic' to unlock the visual potentials of creating a series of bricks made from volumetric lines. Simultaneously, students worked in groups investigating a local flora and fauna agents that exist in the peri-urban condition of the site. Students were asked to research the ecological web of inter-relationships between their flora and fauna and design a series of bricks that would act in envelope towards the restoration of that ecology while simultaneously participating in the enclosure of the proposed building. The final work of the studio was presented to the community via an exhibition of prototypical façade modules, as well as visual drawings of the potentials for the museum and its coordinate ecological habitat restoration.
Circuit Connection Reconfiguration of Partially Shaded BIPV Systems, a Solution for Power Loss Reduction
Seyedehhamideh Hosseiniirani & Kyoung-Hee Kim,
University of North Carolina at Charlotte
Abstract
Integrating PV panels as a source of clean energy has been a widely established method to achieve net-zero energy (NZE) buildings. The exterior envelope of the high-rise buildings can serve as the best place to integrate PV panels for utilizing solar energy. The taller the building, the higher the potential to utilize solar energy by PV panels. However, shadows casting on the BIPV façade systems are unavoidable as they are often subject to partial shades from panels self-shading as well as building walls. Partial shading or ununiform solar radiation on the PV surface causes a dramatic decrease in the current output of the circuit. For that reason, in BIPV facades the default circuit connection of manufactured PV panels does not output maximum power under partial shading conditions. This paper investigates the different circuit connections in BIPV façade system to achieve higher energy yields while addressing design requirements. To this end, PV power production in different circuit connection reconfiguration scenarios was explored in two levels of BIPV components: 1) PV cells, and 2) strings of PV cells. Experimental tests conducted to validate the simulation results. The results of this study indicated that the maximum power generation occurred when the circuit connection between cells within a string is series, and the circuit connection between the strings within a PV panel is parallel. Results of the experimental tests shown that the series-parallel circuit connection increases the energy yields of the BIPV facades 71 times in real-world applications. The comparison analysis of the Ladybug energy simulations and the proposed analysis Grasshopper analysis recipe power output showed that the developed Grasshopper script will increase the BIPVs energy yields by 90% in simulations.
A Literature Review of WAAM and Future Application in Architecture
Hongxi Yin, Annika Pan, Haixin Zhou, Amanda Ridings, Wenqi Lai, Sebastian Bernal & Kaden Chaudhary,
Washington University in St. Louis
Abstract
In the current Architecture, Engineering, and Construction (AEC) industry, steel is a primary material used for its strength and durability. The material is created through traditional manufacturing processes. While the AEC industry has primarily improved since steel's inception, the material, production, and design have stayed relatively the same. However, the emergence of new technologies to form the material, such as Wire Arc Additive Manufacturing (WAAM), raises questions to finally address these historical ways of approaching steel. This literature review attempts to address these questions raised by the invention of WAAM: Can mass steel production be improved to be more time and material efficient by approaching the conventional material in contemporary ways? Can new production methods push innovative design standards for building parts, such as steel connections?  This article studies WAAM revolutionary potential in terms of material and carbon efficiency and producing complex structures and building components that cannot be achieved with today's traditional metal welding process. This technology will also allow the incredible achievements made possible through an improved digital landscape to come to physical reality. However, WAAM is still a new and relatively niche technology in the AEC industry and is rarely used in actual construction processes today. Only a few companies in the United States can utilize WAAM to fabricate components, such as the Lincoln Electric Company, one of the American Institute of Steel Construction (AISC) associated companies, and a few more throughout the rest of the world. Hence, this paper also aims to spotlight WAAM as a vital aspect of the industry's future to push more built environments in the U.S. to look toward revolutionary and efficient steel production methods.  This research focuses on the historical evolution of WAAM technology and its existing and future application in architecture. The building industry can introduce the technology to fabricate smaller-sized structural components, such as steel connections. Traditionally, steel connections are manufactured through subtractive assembly lines. Flat steel plates are mass-produced, then cut into the desired size, and pressed into the intended shape (commonly formed into a 'U' shape), which are then welded to form a complete steel part. This process of creating steel connectors has been used for over a century. Introducing this new technology into the steel connection building component will demonstrate WAAM's production time, material efficiency, and structural quality improvements. This paper will thus focus on WAAM's potential in the steel connection manufacturing process as an introduction to the industry. This literature review aims to demonstrate WAAM's revolutionary potential in steel and building construction, starting precisely in steel connection design.
4:00pm-5:30pm
Research Session
1.5 LU Credit
Society + Community:Home, Housing & The Equity of Place
Moderator: Karla Sierralta, University of Hawaii at Manoa
Cultivating the Commons: Building Equitable and Resilient Transit Communities at Scale
Richard Mohler, University of Washington
Abstract
Washington State's Puget Sound Region has a shortfall of over 156,000 housing units yielding the nation's third largest population of people experiencing homelessness.1 At the same time, the region is investing $56 billion in light rail and bus rapid transit with over seventy stations scheduled to open between now and 2041.2 This offers an historic opportunity to leverage public transit in response to a worsening housing and climate crisis. However, this will not happen without community intervention. Left to its own devices, the for-profit housing market will generate one of two scenarios within planned station areas.3 In the first, it will fail to perceive an adequate profit motive to develop within station areas causing mixed-income housing development, and the critical infrastructure to support it, to languish for years if not decades. In the second, potentially high profits will drive up the cost of land within the station area hampering the development of permanently affordable housing in emerging high opportunity communities. However, there is a third alternative. (redacted) is a volunteer group of civic leaders from the public, private, non-profit and academic sectors, including architecture and real estate faculty from the (redacted) focused on leveraging this transit investment to address the region's housing crisis at scale by building complete, equitable and resilient communities at planned station areas. The group is working with elected leaders, city staff, technical advisors and community stakeholders from multiple jurisdictions in designing and advocating for an entity, the Housing Benefits District (HBD), that will ensure that all of the region's residents prosper from its transit investment. The HBD will have local taxing and bonding authority to purchase and hold land in transit station areas for affordable housing development, invest in key station area infrastructure such as parks, open space and complete streets, and assist local jurisdictions with equitable community engagement, station area planning and placemaking strategies. The HBD will ensure, and accelerate, the development of equitable and resilient, mixed income neighborhoods by transferring land from private to community ownership before market forces drive up its cost. The HBD will also increase opportunities for affordable homeownership, especially for BIPOC households, while reducing the need for car ownership and the cost and carbon emissions it entails. (redacted) is producing technical manuals, station area profiles and impact models to help jurisdictions leverage their community engagement, planning, land acquisition and infrastructure investments while minimizing the displacement of small businesses and households. A pilot project is being developed in collaboration with three Puget Sound cities and the group is building a robust community coalition to pass state legislation to make the HBD a reality. University faculty have helped shape the HBD framework through publications and engagement with community stakeholders. University-based interdisciplinary design studios have played a key role in cultivating the vision for Housing Benefits Districts by developing case study station area plans, illustrations, supporting documents and analysis of HBD interventions and their potential impacts on housing affordability, neighborhood amenities and community wellbeing.
I Miss the Americans: the Disappearance of Seasonal Cottages, a Cross-border Community and the Love Ethic
Stephanie Davidson, Toronto Metropolitan University
Abstract
Using an autoethnographic approach, this photo essay documents and describes a building typology that once dotted the eastern tip of Lake Erie's shoreline: the small, seasonal cottage. Documentation is focused, in particular, on Fort Erie, a small town in Ontario's Niagara Region with the highest percentage of foreign-owned homes in the province. [1] Tiny, unassuming and cheap to build, the typology, in the context of Fort Erie, has supported and encouraged a specific kind of cross-border, ecocentric, collectivist social organization for several decades. [2] But a confluence of social, political and economic factors, including a new vacancy tax for foreign-owned homes, the prolonged border closure during the pandemic, a steep rise in housing costs and availability across the province, and populist preferences (in the area) for low-maintenance new-builds, has meant that many old, American-owned cottages have been put on the market, purchased and demolished by local developers. [3] The focus of interest, in this presentation, is the typology of the seasonal cottage itself, its gradual obsolescence, how it could have been – or can be – seen and seized as a kind of existing, de facto ecocentric building type, intimately bound with its surroundings and inhabitants with an underlying, shared love ethic. [4] In the presentation I argue that its precisely the traits that most identify as undesirable – tiny footprint, crawlspace instead of basement, no air conditioning, no garage, no second floor, drafty windows (or no windows at all), light weight construction – that contribute to both the ecological equilibrium and social interconnectedness that this building type (and its occupants) can create, over time, within the landscape and community. I'll touch on how the transformation of the built character of the area is tied directly to a shift in environmental equality for local residents, a reification of several types of borders, and how a "fortress mentality," perhaps exaggerated during the pandemic, is now characterizing a place once associated with "voluntary simplicity," convivialism and a more porous international border. [5,6] In addition to documenting 25 remaining, seasonal cottages, I will draw upon descriptions of experiences of this place, from a book self-published by the American inhabitants of this Canadian town, use interview excerpts from the few US cottage owners who remain, as well as situate myself within the narrative, as a resident for the past four years.[7]
The Architectural Typologies of Latinx Housing Precarity
Silvina Lopez Barrera, Mississippi State University
Abstract
Housing precarity in the Latinx community has been a persistent problem for decades in the United States. Trailer homes, mobile parks, barrack-like housing on farms, and substandard homes have influenced the experiences of generations of Latinx immigrants in the U.S. While these architectural forms may have been conceived as transient architecture, these housing typologies have become persistent through time and ignored from public debate. This paper explores the history of these precarious housing typologies and their role shaping Latinx spatial practices and lived spaces in rural America. Through spatial justice lenses this paper considers how precarious American housing typologies of the twentieth and twenty-first centuries have historically marginalized the Latinx community obscuring their presence. Using case studies from the 1942 Bracero Program to contemporary Latinx housing in rural Vermont and Mississippi, this paper examines the Latinx lived spaces and housing typologies from a historical perspective. Additionally, it explores the spatial implications and linkages between Latinx labor and housing. When their labor is conducted in remote rural areas and small towns, their presence is obscured often times living and working on the farms and putting up with substandard housing. Research methods include examination of architectural documentation such as historical and contemporary photographs and drawings and in-depth interviews with Latinx immigrants and advocates of the Latinx community. This paper provides an analysis of housing conditions and dwelling structures through history that have been overlooked by researchers and practitioners in architectural fields. Increasing barriers to access to adequate and affordable housing in the Latinx community are interconnected with their immigration status and their limited access to resources, resulting on access to a limited and deteriorating housing stock with unsafe and unhealthy conditions. Finally, this paper offers a deeper understanding on how the labor and immigration context has influenced housing patterns in small towns and rural places.
The New Attainable House
Jeffrey Day & Frank Ordia, University of Nebraska-Lincoln
Housing Design Education – Honorable Mention
Abstract
The increasing challenges facing housing affordability in many cities and rural areas include cost, availability, poor location, decreasing public investment, deterioration of existing rental housing stock, escalating construction cost, and the persistent legacies of racist housing policies of the 20th Century. Only 30 units of affordable housing are available for every 100 extremely low-income Americans and Federal assistance only serves 25% of those who need it. In Nebraska, 23 percent of renter households – nearly 60,000 households – are extremely low-income. Of those low-income households, 69 percent are spending more than half of their income on housing. Nebraska lacks almost 38,000 rental homes available and affordable to extremely low-income households, which includes nearly 147,000 Nebraskans, yet the government has largely abdicated its responsibility to provide basic human needs such as housing. In 2020 [Studio Name] partnered with [Museum] and 7 community development organizations to research and design new approaches to the affordable home for communities in Nebraska. The project was inspired by EVICTED, a traveling exhibition highlighting the eviction crisis across America. To accompany the national narrative, [Museum] created Nebraska's Housing Stories to highlight statewide, historic housing issues that often become less visible factors contributing to the eviction crisis. 7 teams, including Architecture and Community and Regional Planning students, worked with our non-profit partners to design prototype houses or complexes for locations in Omaha and Lincoln. The projects fit each nonprofit's mission and the needs of the specific community. The NEw Attainable House presented these collaborations in an exhibition of planning research, architectural models, and design images at the [Museum] from April to December 2021. Public programming including lectures and panels accompanied the exhibition. A published catalog documents the exhibition and design proposals in the format of an idea book, shared with planning agencies and developers.
4:00pm-5:30pm
Special Focus Session
1.5 LU Credit
JAE: Buildings as Sites of Resistance
Moderators: Ozayr Saloojee, Carleton University
Nora Wendl, University of New Mexico
Presenters:
Reframing Stories: A Woman and Her Building at the Dawn of the Mexican Revolution
Tania Gutiérrez-Monroy, University of Wisconsin-Milwaukee
JAE Narrative Award
A 'Holding Place': An Indigenous Typology to Mediate Hospital Care
Janet McGaw, Alasdair Vance & Uncle Herb Patten,
University of Melbourne
JAE Essay Award
Equity & Dignity by Design: Co-creating Guidelines with Planned Parenthood Affiliate Health Centers
Deborah Richards & Angela M. Person, University of Oklahoma
JAE Design Essay Award
"Seeking Redress: A History of Little Tokyo's San Pedro Firm Building," (forthcoming) in JAE 77.1 Reparations!
Matthew Okazaki, Northeastern University
Nate Imai, Texas Tech University
Session Description
Buildings are, typically, accumulations of wealth and power; however, they have the potential to be occupied, inhabited, and programmed as a form of resistance and political amplification for communities that have systemically and historically experienced discrimination and exclusion. In the past several issues of Journal of Architectural Education, the question of how, when, and where this occurs has emerged continuously. Join these panelists—recent JAE authors and award winners—as they present their research on key examples of this phenomenon.
4:00pm-5:30pm
Special Focus Session
1.5 LU Credit
2023 Course Development Prize
Moderator: Jacob Moore, Columbia University
Presenters:
Over-exposed: Ultraviole(N)t Shade in the Borderland
Ersela Kripa & Stephen Mueller, Texas Tech University
Unequal Cartographies: Mapping Climate Change in Appalachia
Miranda Shugars, Virginia Tech
Resilient Futures: Reimagining Habitation in Energy Country
Angela Person & Stephanie Pilat, University of Oklahoma
Territorial Imaginaries: Geopolitics, Infrastructure, and Ecology
Carla Aramouny & Sandra Frem, American University of Beirut
Archipelagic Estates of Puerto Rico
Pedro Cruz Cruz & Nandini Bagchee, The City College of New York
Session Description
2023 Course Development Prize: Architecture, Climate Change, and Society
Columbia University's Temple Hoyne Buell Center for the Study of American Architecture and the Association of Collegiate Schools of Architecture (ACSA) announce the winners of the 2023 Course Development Prize in Architecture, Climate Change, and Society. These innovative courses will be taught at ACSA member schools across the world in the coming years.
Education in architecture and urbanism is well positioned creatively and critically to address the exigencies of climate change. However, pedagogical methods that prioritize immediate applicability can come at the expense of teaching and research that explore the sociocultural and ecopolitical dimensions of the crisis. This, in turn, ultimately limits the range of approaches addressing climate change in professional practice.
4:00pm-5:30pm
Special Focus Session
1.5 LU Credit
Progress Survey on Fellowships in Architectural Education
Presenters:
Edson Cabalfin, Tulane University
Marcelo López-Dinardi,Texas A&M University
Amelyn Ng, Rhode Island School of Design
Noah Resnick, University of Detroit Mercy
Session Description
This session highlights the work of the 2022-23 ACSA Leadership Committee, which is charged with surveying and evaluating new faculty positions – fellowships, visiting positions, etc. – aimed toward diversifying faculty and expanding teaching, research, and scholarship on issues of social and environmental justice, racial equity, and community engagement. Attendees will learn of the preliminary assessment of the responses to the survey and focus group discussions that were conducted over the past year. Attendees will have the opportunity to participate in smaller conversations, sharing challenges and opportunities presented by teaching fellowships, guided by questions developed by the Leadership Committee's research findings.
6:00pm-7:00pm
Plenary
1 LU Credit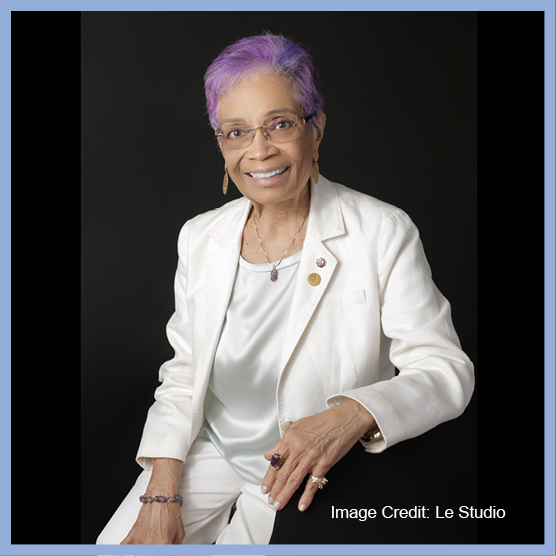 Dr. Sharon Egretta Sutton, FAIA
An educator, author, and citizen architect with worldwide reach, Dr. Sharon Egretta Sutton, FAIA, has shifted the profession of architecture toward a more equitable, diverse, and inclusive future. Fueled by a passion for representing the unrepresented, she has shaped a career informed by the obstacles constructed by the country's political landscape. Throughout, she has developed research and tools that encourage the next generation of design professionals to heed the call of activism.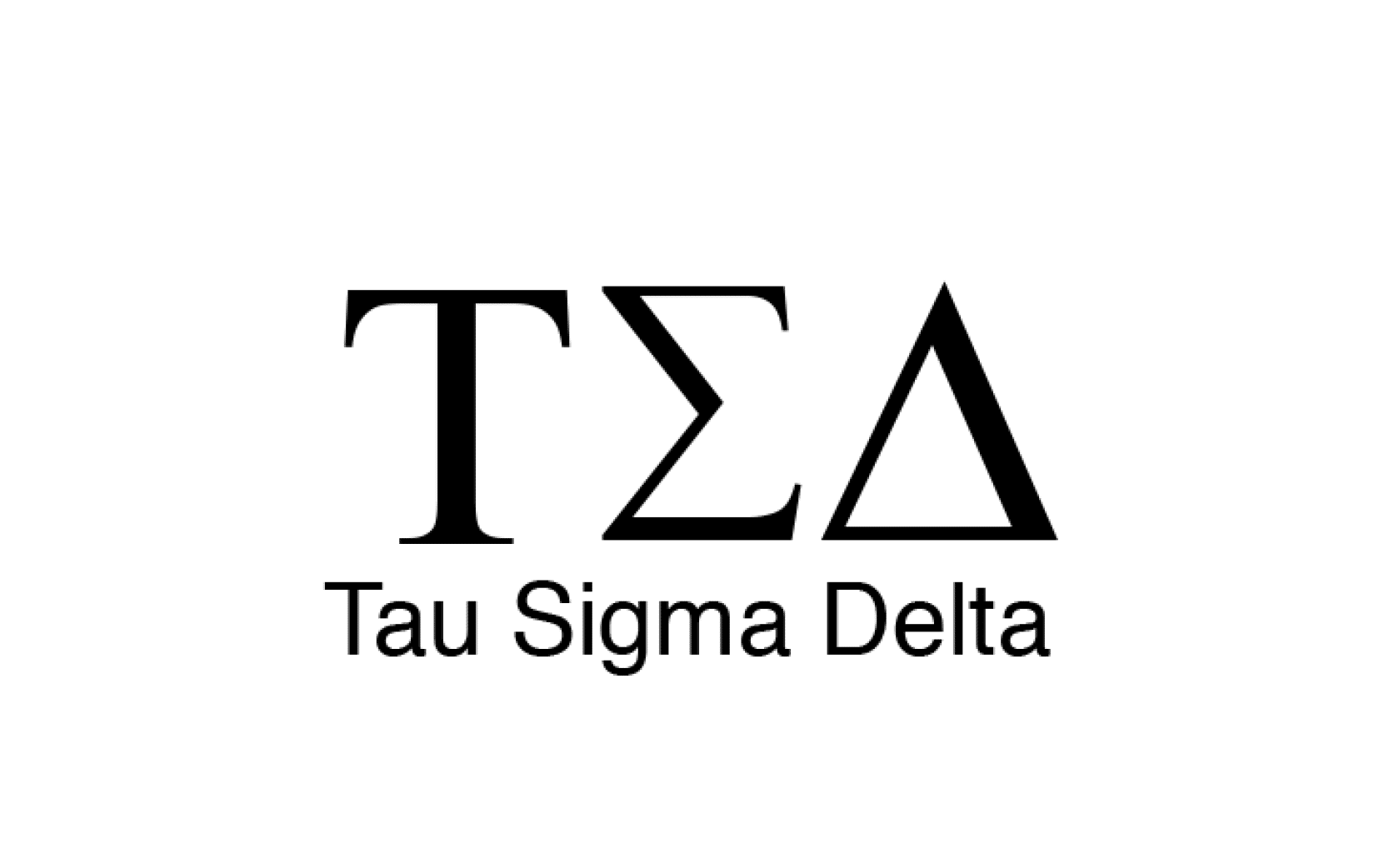 Michelle Sturges
Conferences Manager
202-785-2324
msturges@acsa-arch.org
Eric W. Ellis
Director of Operations and Programs
202-785-2324
eellis@acsa-arch.org