Submission Deadline: May 23, 2018
2018 Steel Competition
Affordable Housing & Open
The design jury will meet in Summer 2018 to select winning projects and honorable mentions. Winners and their faculty sponsors will be notified of the competition results directly. A list of winning projects will be posted on the ACSA web site at www.acsa‑arch.org and the AISC web site at www.aisc.org.
Winning students and their faculty sponsors will receive cash prizes totaling $14,000 with distribution as follows:
Category I: Affordable Housing
| | First Prize | Second Prize | Third Prize |
| --- | --- | --- | --- |
| Student | $2,500 | $1,500 | $750 |
| Faculty Sponsor | $1,000 | $750 | $500 |
| | First Prize | Second Prize | Third Prize |
| --- | --- | --- | --- |
| Student | $2,500 | $1,500 | $750 |
| Faculty Sponsor | $1,000 | $750 | $500 |
A limited number of honorable mentions may also be awarded at the jury's discretion. Prize‑winning submissions will be exhibited at the 2019 ACSA Annual Meeting and the 2019 AIA National Convention as well as published in a competition summary publication.
Because the support of AISC is largely derived from steel companies whose markets are mainly in the U.S., the competition is open to students from ACSA Full and Candidate Member Schools from the U.S. and Canada, as well as ACSA Affiliate Members Schools from the U.S., Canada, and Mexico only.
The competition is open to upper level students (third year or above, including graduate students). All student entrants are required to work under the direction of a faculty sponsor. Entries will be accepted for individuals as well as teams. Teams must be limited to a maximum of five students. Submissions should be principally the product of work in a design studio or related class.
Refer to the International Building Code and the local zoning ordinance for information on parking requirements, height restrictions, set-backs, easements, flood, egress and fire containment. All proposals must be designed to meet requirements for accessibility; for guidelines, refer to the Americans with Disabilities Act and the principles of Universal Design.
A faculty sponsor is required to enroll students online (available at www.acsa-arch.org) by March 28, 2018. Registration can be done for your entire studio or for each individual student or team of students participating. Students or teams wishing to enter the competition on their own must have a faculty sponsor, who should complete the registration. There is no entry or submission fee to participate in the competition. Each registered student and faculty sponsor will receive a confirmation email that will include information on how the student(s) will upload final submissions online. Please add the email address competitions@acsa-arch.org to your address book to ensure that you receive all emails regarding your submission.
During registration the faculty will have the ability to add students, add teams, assign students to teams, and add additional faculty sponsors. Registration is required by March 28, 2018, but can be changed, edited, and added to until a student starts a final submission; then the registration is no longer editable.
The administration of the competition at each institution is left to the discretion of the faculty within the guidelines set forth in this document. Work on the competition should be structured over the course of one semester during the 2017-2018 academic year.
Each faculty sponsor is expected to develop a system to evaluate the students' work using the criteria set forth in this program. The evaluation process should be an integral part of the design process, encouraging students to scrutinize their work in a manner similar to that of the jury.
Digital Submission Format
Submissions must be presented on four 20" x 20" digital boards. All boards are required to be uploaded through the ACSA website as Portable Document Format (PDF) or image (JPEG) files. The names of student participants, their schools, or faculty sponsors, must NOT appear on the boards, or in the project title or project title file name(s).
A brief essay, 300 words maximum, is required as part of the submission describing the most important concepts of the design project. Keep in mind that the presentation should graphically convey the design solution and context, and not rely on the design essay to convey a basic understanding of the project. The names of student participants, their schools, or faculty sponsors, must NOT appear in the design essay. This abstract is included in the final online submission, completed by the student(s) in a simple copy/paste text box.
A program summary diagram/text of spaces and areas is required as part of the submission. All interior and exterior spaces are to be included; total net and gross areas are required.
Required Submission Documents
Submissions must include (but are not limited to) the following required drawings:
Three-dimensional representations – in the form of axonometrics, perspectives showing the proposal in its context, montages and/or physical model photographs – to illustrate the character of the project;
Site plan showing proposal in its context of surrounding buildings and topography, together with details of access/circulation;
Building/site sections sufficient to show site context and major spatial and program elements;
Floor plans to show program elements, spatial adjacencies and navigation strategies;
Large scale drawing(s), either orthographic or three dimensional, illustrating:

The use and detailing of steel for building structure and/or envelope
Integrated design
Incomplete or undocumented entries will be disqualified. All drawings should be presented at a scale appropriate to the design solution and include a graphic scale. The site plan should include a no
Online Project Submission
The student is required to submit the final entries that must be uploaded through the ACSA Competition website at www.acsa-arch.org by 11:59 pm, Pacific Time, on May 23, 2018. If the submission is from a team of students, all student team members will have the ability to upload the digital files. Once the final submit button is pressed no additional edits, uploads, or changes can be made. You may "save" your submission and return to complete. Please note: The submission is not complete until the "complete this submission" button has been pressed. For team projects, each member of team projects may submit the final project, but each project should be submitted only once. Once the final submission is uploaded and submitted, each student will receive a confirmation email notification.
The final submission upload must contain the following:
Completed online registration including all team members and faculty sponsors,
Each of the four 20"x20" boards uploaded individually as a high resolution Portable Document Format (PDF) or image (JPEG) file,
A design essay or abstract,
A program summary diagram/text of spaces and areas (300 words maximum).
The names of student participants, their schools and faculty sponsors must NOT appear on the boards, abstract, program summary, or in the file name.
Winning projects will be required to submit high-resolution original files/images for use in competition publications and exhibit materials. By uploading your files, you agree that the Association of Collegiate Schools of Architecture (ACSA) has the rights to use your winning submission, images and materials in a summary publication, online and in promotional and exhibition resources. ACSA will attribute authorship of the winning design to you, your team, faculty and affiliation. Additionally, you hereby warrant that the submission is original and that you are the author(s) of the submission.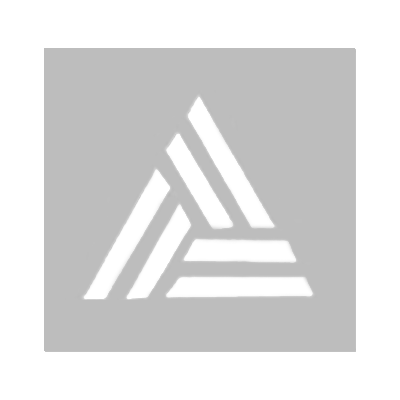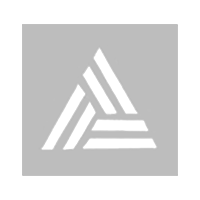 Administrative Organization
Association of Collegiate Schools of Architecture (ACSA)
The Association of Collegiate Schools of Architecture (ACSA) is a nonprofit, membership association founded in 1912 to advance the quality of architectural education. The school membership in ACSA has grown from 10 charter members to over 250 schools in several membership categories. These include full membership for all accredited programs in the United States and government-sanctioned schools in Canada, candidate membership for schools seeking accreditation, and affiliate membership for schools for two-year and international programs. Through these schools, over 5,000 architecture faculty members are represented. In addition, over 500 supporting members composed of architecture firms, product associations and individuals add to the breadth of interest and support of ACSA goals. ACSA provides a major forum for ideas on the leading edge of architectural thought. Issues that will affect the architectural profession in the future are being examined today in ACSA member schools.
American Institute of Steel Construction (AISC)
The American Institute of Steel Construction (AISC), headquartered in Chicago, is a non-profit technical institute and trade association established in 1921 to serve the structural steel design community and construction industry in the United States. AISC's mission is to make structural steel the material of choice by being the leader in structural-steel-related technical and market-building activities, including: specification and code development, research, education, technical assistance, quality certification, standardization, and market development. AISC has a long tradition of more than 90 years of service to the steel construction industry providing timely and reliable information.
Membership to AISC is free to university faculty and full time students, and AISC membership provides valuable benefits. Information can be found at www.aisc.org/universityprograms.