Registered conference attendees will be able to submit session attended for Continuing Education Credits (CES) / Learning Units (LU). Register for the conference today to gain access to all the AIA/CES credit sessions.
The conference schedule is subject to change. Please check back for the most up-to-date information.
OPENING WELCOME | Morning Coffee
Harriet Harriss, Dean, School of Architecture, Pratt Institute
Robert González, Dean, School of Architecture & Planning, University of New Mexico
Sharon Haar, Professor, Taubman College of Architecture & Urban Planning, University of Michigan
9:00-10:30am
1.5 LU Credit
CONSTRUCTING HYPOTHESES | Roundtable
Moderator: Tulay Atak, Pratt Institute
The opening panel, "Constructing Hypotheses" plenary panel will focus on how questions and statements are formulated with design pedagogy in a way that they pave the way for experimentation rather than solutions. How do we as educators establish a framework for design experimentation to take place? Within the curriculum of architecture, how do we define design research? The panel will address these questions with presentations by panelists followed by a moderated discussion.
Nandini Bachee

CCNY

Rafael Beneytez-Duran
U. Houston

David Salomon
Ithaca College

Liz Brogden
U. Queensland
Respondent
WORKSHOP OVERVIEW | Initial Preview
AIR SENSIBILITIES  |  Workshop
How can we teach design experimentation to students of architecture through an experiential approach? This workshop will explore methods for measuring and representing environmental conditions through the use of sensor technologies and addressable LED lights. Drawing upon the emerging field of the Internet of Things (IoT), participants will work in teams to build and write basic code for an interface that collects and visualizes air flow and temperature data in real-time. This introductory hands-on exercise will be followed by a group conversation on ways in which emerging sensor technologies may be leveraged pedagogically to teach climatic concepts through the framework of experience.  All workshop materials will be provided and no background experience is necessary.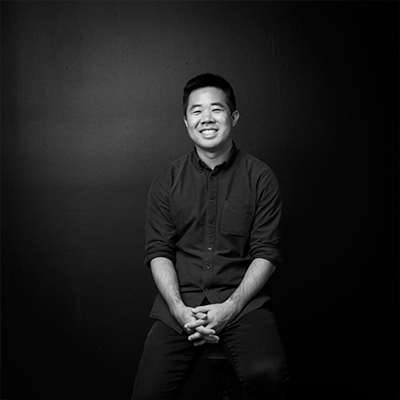 EXPERIENCING THE INACCESSIBLE  |  Workshop
Imagining Future Scenarios for the Joint Security Area with Virtual Reality
How do you analyze a place when you can't physically access it? This workshop investigates the Joint Security Area (JSA) located within the Korean Demilitarized Zone (DMZ) as an example to answer this question. One of the main challenges in analyzing the Korean Demilitarized Zone and the Joint Security Area is its physical inaccessibility. The workshop explores how places with severe physical access restrictions can be built, studied, and experienced through virtual reality. The workshop will demonstrate how a three-dimensional space of the JSA can be created using data collected from Google Earth, crowdsourced images from social media, and online news media, and then experienced virtually with VR headsets. This workshop examines the advantages and limitations of VR technologies in better understanding inaccessible sites.
PROJECTED-AR  |  Workshop
In this workshop, participants will be visualizing and fabricating a tectonic chunk of a pavilion designed for a site in Governors Island, New York City. Pavilions will be rationalized to show plausible assembly, and material literacy. A tectonic chunk is further detailed to then be regimented into AR fabrication instructions. Augmented visualization and fabrication will facilitate the construction of the chunks. Pavilion visualizations, AR material, and physical chunks will be exhibited in a final presentation. Projection mapping is utilized to help augment information of the completed chunk in an exhibition setting. Participants must supply their own smartphones (android or iOS) and laptops (Windows), a paid version of Fologram is strongly suggested but not required.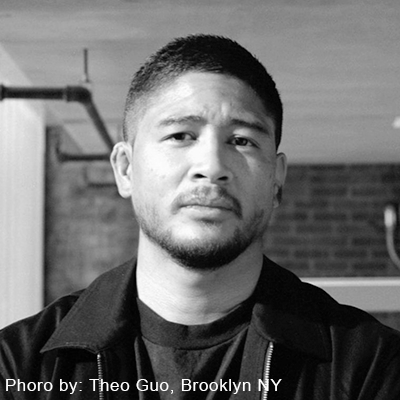 MICHELLE MURPHY | Keynote
Experimenting With and Against Technoscience in a Place of Ongoing Environmental Violence
Respondent: Helio Takai, Dean of the School of Liberal Arts and Sciences, Pratt Institute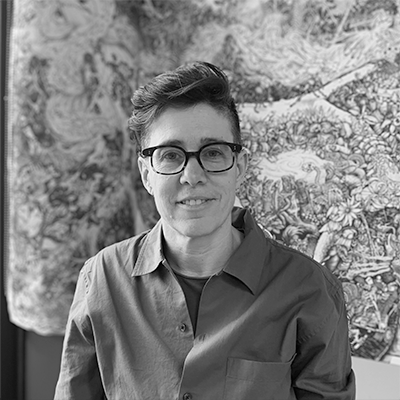 Michelle Murphy
University of Toronto
Women and Gender Studies Institute
Michelle Murphy is a Professor of History and Women and Gender Studies at the University of Toronto, where they hold a Tier 1 Canada Research Chair in Science & Technology Studies and Environmental Data Justice. Their research is concerned with feminist and decolonial approaches to environmental justice, reproduction, Indigenous science and technology studies, and infrastructures and data studies.  They are Co-Director of the Technoscience Research Unit, which hosts an Indigenous lab and is home for social justice and decolonial approaches to science and technology. They are also the author of The Economization of Life (2017), Seizing the Means of Reproduction (2012), and Sick Building Syndrome and the Politics of Uncertainty (2006), all with Duke University Press, and has twice been awarded the Fleck Prize from the Society for the Social Studies of Science. Murphy's current research focuses on the relationships between pollution, colonialism, and technoscience on the lower Great Lakes. They are Métis from Winnipeg, with a French Canadian and Métis family background.
Michelle Sturges
Conferences Manager
202-785-2324
msturges@acsa-arch.org
Eric W. Ellis
Director of Operations and Programs
202-785-2324
eellis@acsa-arch.org