Schedule + Abstracts: Wednesday
This year's 109th Annual Meeting will be held virtually from

March 24 – 26, 2021

. The virtual conference is designed for educators, practitioners, researchers, and students to explore and discuss the latest research, ideas, and practices in architecture, education, and allied disciplines.
Below read full session descriptions and research abstracts. Plan what session you don't want to miss.
Obtain Continuing Education Credits (CES) / Learning Units (LU), including Health, Safety and Welfare (HSW). Registered conference attendees will be able to submit session attended for Continuing Education Credits (CES). Register for the conference today to gain access to all the AIA/CES credit sessions.
11:00am-12:00pm EDT /
8:00am-9:00am PDT
Plenary
1 AIA/CES LU
Expanding the View of the Profession
What will it take for the architecture profession to catch up to the changing demographics of the United States and Canada? We kick off the 109th ACSA Annual Meeting with a panel of speakers from the National Organization of Minority Architects (NOMA) to discuss their efforts to double the number of Black architects by 2030 and what change in the academy and the profession is happening now and needs to happen urgently.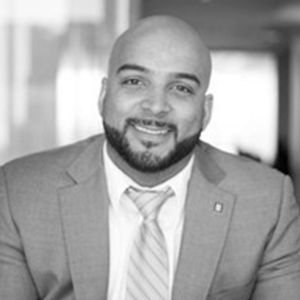 Jason Pugh
NOMA President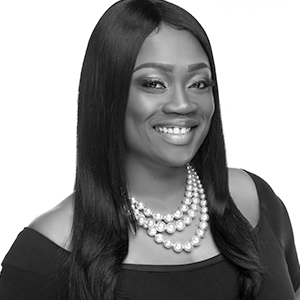 Tiffany Brown
NOMA Executive Director
Lynne Dearborn
ACSA President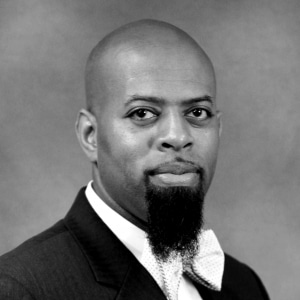 Kwesi Daniels
Tuskegee University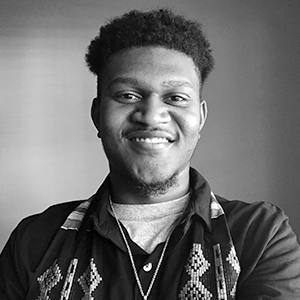 William Collins
NOMA Fellow – ZGF Architects / FAMU
30-minute

12:30pm-1:30pm EDT /
9:30am-10:30am PDT
Special Focus Session
1 AIA/CES LU
Grounding: Seeding Long-Term Change in a Time of Reaction
Moderator: Catherine Bonier, Carleton University
Alpa Nawre, University of Florida
Jane Hutton, University of Waterloo
Carey Clouse, UMass Amherst
Aziza Chaouni, University of Toronto
Shannon Bassett, Laurentian University
Session Description
How can we effectively ground design pedagogies around site study and community engagement during a time of online learning? If COVID-19 has forced a rethinking of studio teaching, how might our new approaches be calibrated towards renegotiations of traditionally imbalanced hierarchies and systems? This panel of practitioners and professors of urban design, landscape architecture, and architecture will discuss their strategies to firmly ground their design teaching in situated ethical relationships with communities, colleagues, students, and sites. Their work and teaching spans from Morocco and India to Canada and United States of America.
12:30pm-1:30pm EDT /
9:30am-10:30am PDT
Special Focus Session
1 AIA/CES LU
On Constructing a Digital Archive
Namrata Dhore, Rhode Island School of Design
Sofie Kusaba, Rhode Island School of Design
Christina Truwit, Rhode Island School of Design
Session Description
The study of precedents is at the core of a canonized architectural education. However, this canon is exclusionary in nature as it perpetuates Eurocentrism. Most importantly, this canon, dictated by Western institutions, has promoted a set understanding of architecture. This, in turn, has contributed to an idea that built structures of the Global South are "vernacular architecture" or "alternative modernisms". Therefore, we believe that precedents from the Global South should be synthesized into the canon, as they help us to broaden our understanding of architecture and challenge the systemic canonical bias of our own educational paradigms. Academic institutions have "othered" and marginalized sources of knowledge from the Global South. This information is sustained by disseminating a particular list of works (theory, precedents, etc) continuously through various syllabi. By curating the pedagogy and prescribing Eurocentric works, academic institutions have "othered" and marginalized sources of knowledge from the Global South. They utilize this information as an unequal alternative to Western understandings of architecture.
The Project Archive Collective addresses this inherent gap in the current Western pedagogy. Rather than leveraging local knowledge from self-reliant communities, the canon uses terms like "slums" or "shanty settlements" further imposing Western hierarchies. Through our presentation, we will share our experiences of designing a decentralized research process and structuring an accessible online archive of architectural precedents.
We are invested in the construction of the future of the discipline as a continuously evolving body of knowledge. We embrace the multi-authored narrative. We engage in pop culture. We opt for inclusion rather than exclusion. The archive represents this generation's opportunity for course correction. It offers us the chance to choose our own path. It empowers future design and enlarges our disciplines' imagination. Join our collective. Help us crowdsource a different future for architecture. Be the change.
12:30pm-1:30pm EDT /
9:30am-10:30am PDT
Special Focus Session
1 AIA/CES LU
Pulling Back the Curtain: TAD – Matter and Methods
Chad Kraus, University of Kansas
Winifred Elysse Newman, Clemson University
TAD 4:2 MATTER
Mass(ive) Timber: Examining the Thermally Massive Behavior of Mass Timber Construction
Aurora Jensen, Leslie Norford, Jonathan Grinham
TAD 4:2 MATTER
Seismic Evolving Vernacular: Reinventing Rammed Earth in the Context of Twenty-First Century Seismic Regulation
Keith Zawistowski, Marie Zawistowski, and Thierry Joffroy
TAD 5:1 OPEN_METHOD
A Sound Approach to Concrete: Transforming through Shape and Porosity for Acoustical Reflection, Diffusion, and Absorption
Daniel Butko
TAD 5:1 OPEN_METHOD
Evaluating Energy Targets and Efficiency Measures in Multifamily Subtropical Buildings through Automated Simulation
Wendy Meguro and Elliot J. Glassman
Session Description
This session features presentations by recently published authors in TAD 4:2 Matter and TAD 5:1 Open III_Methods. The session includes four research projects ranging from rigorous building performance simulation and analysis to material experiments using a broad array of strategies to translate design concepts into built realizations. The session will explore in-depth discussions addressing methods and methodological approaches in applied research and will consider interdisciplinary issues across various scales of the built environment. Of special interest will be a panel discussion following the paper presentations on the challenges of taking research from early conception to final publication.
12:30pm-1:30pm EDT /
9:30am-10:30am PDT
Special Focus Session
1 AIA/CES LU
Moderator: Gavin Kroeber, Washington University in St. Louis
Adrienne Davis, Washington University in St. Louis
Patty Heyda, Washington University in St. Louis
Sarah Paulsen, Independent Artist
Session Description
In the past decade, suburbia has re-emerged as a contested national landscape of power. The BLM movement has forced a reckoning with systemically racist suburban spatial logics; polarizing political campaigns have revealed an electoral cartography of purple swing-district suburbs; the COVID-19 pandemic has reinforced the anti-urban allure of suburbia's privatized open spaces. Architecture, however, remains largely disengaged from these critical spaces. This session will explore design education methods that step into this gap, developing connections to socially-engaged visual art and anti-racist pedagogy while considering the capacity of a "suburban turn" to deepen ongoing institutional change work in the field of architecture.
12:30pm-1:30pm EDT /
9:30am-10:30am PDT
Special Focus Session
1 AIA/CES LU
Questions for Architectural Research in Hybrid Reality
Moderator: Chris Jarrett, University of North Carolina at Charlotte
Christina Bollo, University of Illinois at Urbana-Champaign
Rahman Azari, Pennsylvania State University
Session Description
The production of architectural research has shifted to an emerging hybrid reality due to the pandemic's reconfiguration of social, political and economic relationships between technology, work and home. What is the impact for faculty when schools and labs establish new physical distancing protocols? How do faculty conduct qualitative research when interacting with others is potentially dangerous? How is pandemic fatigue affecting the pace of both the writing process and peer review? This session explores these questions in light of anticipated changing practices and protocols in the production of architectural research.
30-minute

2:00pm-3:30pm EDT /
11:00am-12:30pm PDT
Research Session
1.5 AIA/CES LU
Moderator: Corey Griffin, Penn State University
A Literature Review of the Research on Embodied Energy and Environmental Impact
Ming Hu, University of Maryland
Abstract
Compared to operating energy, research on the embodied energy of buildings and the related environmental impact remain a largely unexplored area. However, recent studies indicate that embodied energy consumption represents up to 10–70% of the life cycle environmental impact of an energy-efficient building [[i], [ii]] and 13–57% for a passive house [[iii]]. These figures are a dramatic increase compared to the embodied energy impact of 9–22% for a conventional building [[iv], [v], [vi], [vii]]. Therefore, as operating energy efficiency continues to improve, the building industry should focus on the inclusion of embodied energy in legislation for the following decades. To address the research gap, this paper uses a bibliometric analysis to conduct a systematic review on embodied energy (EE) and environmental impact (EI) by employing VOSviewer software. This study has two objectives: (1) to identify the current research clusters and disciplines formed and (2) to discuss research development trends and characteristics. Between 1996 and 2019, 320 publications related to the research topic were found on the Web of Science, covering 109 journals and 48 countries. Three primary research clusters were identified from the publications: (1) embodied energy counting, influential parameters, and mitigation strategies; (2) embodied energy significance (percentage); and (3) the balance between energy efficiency and environmental impact. The results revealed two research growth trends: first, a temporal shift of the involved research fields and an extension of the research scopes and, second, the different socioeconomic influences on developing and developed countries' research focus and aims. This review provides a comprehensive understanding of the focus, aims, and trends of this new and fast-growing field of EE-EI research.
Thermal Comfort: Radiant Systems – A Review of Experimental Based thermal comfort research in Radiation systems
Huzefa Juzer Jawadwala, Washington University in St. Louis
Hongxi Yin, Washington University in St. Louis
Robert Tian, Washington University in St Louis
Ming Qu, Purdue University
Xiaoli Liu, Purdue University
Niall Holmes, Technological University Dublin
Jorge Kohanoff, Queen's University Belfast
Ruchita Jani, Technological University Dublin
Abstract
Various studies have shown that radiant systems exhibit better performance in terms of energy efficiency and thermal comfort. We review and summarize journal studies that propose means of evaluating comfort delivery by radiant systems. Cataloguing the results obtained from experimental studies we provide a chart of sensors that are commonly used to evaluate thermal comfort. ASHRAE 55 is literally geared towards evaluating, all-air system configurations, which deliver thermal comfort based on convective heat transfer principles. We found that inhabitants in the reviewed studies repeatedly indicated that they are comfortable outside of the parameters defined by the standard. These indications questioned the existing methods of monitoring radiation parameters accurately. This review provides a summary of observations and key findings to help guide the evaluation of thermal comfort delivery using radiant systems. This research is supported through a US-Ireland grant tri-funded by the National Science Foundation (NSF, 1805818).
NSF Sponsored – National Workshop on Architectural Faculty in Environmental Sustainability Research (WAFES)
Joon-Ho Choi, University of Southern California
Hazem Rashed-Ali, University of Texas At San Antonio
Simi Hoque, Drexel University
Jeffrey Raven, New York Institute of Technology
Douglas Holmes, Boston University
Abstract
Buildings account for 52% of total energy use and contribute to 37% of greenhouse gas emissions in the U.S., while modern people spend more than 90% of their time indoors. Due to these significant environmental and human physiological factors, environmental sustainability research has been actively conducted for several decades in many academic fields, using buildings as a major research framework. However, despite the role of architecture and architectural design in a building's sustainability profile, most building performance-related research has relied heavily on system and computational process-centered approaches that do not integrate qualitative human and design research parameters. In addition, many Architectural programs in the U.S., where minorities account for over 50% of the faculty and student populations, have had a cultural preconception of "no-research-needed" in professional schools and develop their curricula with little consideration of the merits of fundamental or applied research. Such a skewed intellectual atmosphere may isolate Architectural scholars from "major" research initiatives, and limit the advancement of Architectural research and the development of essential research infrastructure in Architecture schools across the U.S. This lack of research advancement delays an Architectural faculty's research career pathway and forecloses educational opportunities in Architectural research among their students.
To address these challenges, we organized a national workshop to engage Architectural researchers who are pursuing (or are interested in) Architecture/building-related environmental sustainability research. This workshop project was a first program, sponsored by the U.S. National Science Foundation (NSF) for U.S. Architectural faculty research (Award #1916623). 37 Architectural faculty attended the workshop who represent 30 universities in the U.S. This workshop 1) provided a networking opportunity that helps Architectural faculty have in-depth discussions on how to promote an Architectural research framework, with specific research parameters, across the disciplines in Architecture; 2) identified the challenges and drawbacks that affect a faculty's research career success in  Architecture and that also create a limited involvement of Architectural students in an art/design-integrated STEM research activity; and 3) explored potential cutting-edge Architectural research paradigms and topics in the environmental sustainability research field. Also, the WAFES workshop aimed to cultivate a research culture in Architecture that advances Sustainable Design and High-Performance Buildings. The workshop contributed to describing how to support Architectural scholars in overcoming academic or cultural limitations to their research career development; helping identify institutional and structural barriers and challenges in cultivating a productive research agenda in Architectural Schools; promoting Architectural research to support and motivate junior faculty in their efforts to develop a successful research career.
Based on the workshop outcomes, this paper will present all the detailed discussion and information, especially about the current research infrastructure and resources available with the Architectural faculty in the U.S., and also how to effectively overcome any given challenges that may hinder Architectural faculty's research performance. This paper will also review academic commitments given to the U.S. Architectural faculty, such as teaching load, service load, class size, and start-up support, and discuss how and what school/college settings would enhance the faculty's research activities.
Citation/Works Cited:
Alshuwaikhat, H. M., & Aina, Y. A. (2006). GIS-based urban sustainability assessment: The case of Dammam city, Saudi Arabia. Local Environment, 11(02), 141-162.
Augenbroe, G. (2005). A Framework for Rational Building Performance Dialogues. Performative Architecture: Beyond Instrumentality.
Clarke, J. A. (2001). Energy Simulation in Building Design. Oxford, UK.
Conti, J., Holtberg, P., Diefenderfer, J., LaRose, A., Turnure, J. T., & Westfall, L. (2016). International energy outlook 2016 with projections to 2040 (No. DOE/EIA-0484 (2016)). USDOE Energy Information Administration (EIA), Washington, DC (United States). Office of Energy Analysis.
Echenagucia, T. M., Capozzoli, A., Cascone, Y., & Sassone, M. (2015). The early design stage of a building envelope: Multi-objective search through heating, cooling and lighting energy performance analysis. Applied energy, 154, 577-591.
Licinio, J., & Wong, M. L. (1999). The role of inflammatory mediators in the biology of major depression: central nervous system cytokines modulate the biological substrate of depressive symptoms, regulate stress-responsive systems, and contribute to neurotoxicity and neuroprotection. Molecular psychiatry, 4(4), 317-327.
Malkawi, A. M. (2005). Performance simulation: research and tools. Performative architecture: beyond instrumentality, 85-96.
Malkawi, A. M. (2005). Performance simulation: research and tools. Performative architecture: beyond instrumentality, 85-96.
Preiser, W.F.E., & Vischer, J.C. (Eds.) (2005). Assessing Building Performance. Oxford, England: Elsevier.
2:00pm-3:30pm EDT /
11:00am-12:30pm PDT
Research Session
1.5 AIA/CES LU, HSW
Emergent Production Modes
Moderator: Dana Cupkova, Carnegie Mellon University
Stacked Plate Framing (Denver/Leadville Colorado)
Kevin Hirth, University of Colorado Denver
Abstract
Stacked Plate Framing is a project comprised of two parts commissioned by a single client body made up of two couples living in Colorado. The first, Tall Shed, is a 40 sf accessory structure commissioned to meet the client's immediate needs for private repose in their urban back yard. Presently under construction, it will be installed on a carriage lot in downtown Denver, Colorado. Tall Shed is quite simply a sanctuary for two to sit and meditate away from the immersive and hectic nature of a comingled domestic home/work/family life. The second part, Table Cabin, is a lean and discrete form of primitive domesticity. Springing from the details and assemblies developed in the first, Table Cabin is conceived for a rural Colorado site. Built on the typology of the settler's cabin, it is a campground whose prime viable assets are its isolation from the outside world and its access to viewsheds in the surrounding mountain valley. The project, produced to facilitate escape from cluttered urban life, has been paused due to the extensive financial complications of COVID-19. These two parts make up a singular whole and each informs the other.
CRM in Architecture: Data Collection of Customized Repetitive Manufacturing Case Studies Analyzed
Dana Gulling, North Carolina State University
Abstract
In architecture, computer-aided manufacturing (CAM) and computer numerical controlled (CNC) equipment has revolutionized the relationship between design and fabrication. Simultaneously, architects must recognize differences between directly and indirectly using CNC equipment to produce architecture components. Directly, CNC equipment can cut, carve, and shape materials to fabricate architecture components; indirectly, CNC equipment can cut, carve, and shape custom tools (e.g. molds, patterns, and jigs) to manufacture architecture components. With its indirect use, CNC equipment has made it affordable and practical to customize repetitive manufacturing (CRM) on a per-building basis, making CRM an option in producing custom architecture components.    For many processes and projects, CRM offers a wider range of component materials, with less manufacturing waste, in less time, and for less money than directly manufacturing with CAM. Examples include 260 Kent by COOKFOX Architects (2018, Brooklyn) that uses 3D printed, carbon-fiber reinforced mold inserts to form its exterior precast concrete panels, and the Federal Court Addition and Renovation by Gramazio & Kohler Architects (2014, Bellinzona, Switzerland) which investigated directly CNC-milling to fabricate the decorative interior panels, but due to time constraints the glass fiber reinforced plaster was cast repeatedly against a CNC-fabricated mold. See Figure 1. We have collected over 250 examples of CRM in architecture. Most examples have been completed in the past 15 years, with more than half having been completed in the past 5 years. Our examples are located around the world and demonstrate a global application of CRM in architecture. See Figure 2. A wide range of architecture practices use CRM for their buildings. This includes high profile firms such as Foster and Partners, Herzog and deMeuron, and REX; and local and experimental practices such as LMN Architects, 5468796 architecture, and Assemble. Some firms, such as Herzog and deMeuron, Neutelings Riedijk Architects, and OMA are 'repeat offenders' and have multiple projects on our list.   Our CRM example data includes project year completed; architect; building location, size, type, and budget; and categorizes the CRM component types, manufacturing processes, materials, production runs, and the number of produced variants. Using the data visualization software Tableau, this paper will present and analyze our CRM example data. See Figure 2-5. We will visually present the findings of the data and will analyze correlations between factors—such as CRM manufacturing process to building location, or CRM component types to building types.  We acknowledge that our list of CRM examples does not contain every occurrence of CRM in architecture; however, the list can serve as a data sample to better understand CRM and its role in producing custom building components.
Automated Production: The Intersection of Digital Labour and Building Practice
Mollie Claypool, Gilles Retsin, Manuel Jimenez Garcia, Clara Jaschke & Kevin Saey, University College London
Abstract
As approaches to computation in architecture are shifting from a new way of making towards a new way of thinking,[1] we must reconsider the prevalent concept of 'digital architecture' in order to find value in increasing computing power that is centred around communities and a reconsideration of labour, instead of neoliberal paradigms or postmodern principles. [Lab Name] at [Institution], argue that 'digital architecture' is not so much a paradigm as rather a collection of methods that fails to address fundamental issues in the contemporary built environment such as the construction industry's slow digitisation[2] and the field's inclination to adopt automated technologies such as robotics without questioning workflows. The paper discusses these issues along two main concepts, the assembly problem[3] and the automation gap,[4] which are utilised as starting points for a fundamental reconsideration around frameworks of digital labour in which the authors argue that we must radically and creatively rethink our practice in order to formulate a new architectural syntax that is capable of coping with increasing automation. By using discrete parts as the foundation of architectural platforms, the paper introduces a paradigm shift towards participatory community building and digital labour that instrumentalizes automated technologies for a democratising approach to the digital in which humans and machines complement each other.
Spatial Futures Studio: Cooperative MR Design-Production
Keith Kaseman, Georgia Institute of Technology
Abstract
This project presents work performed by Spatial Futures Studio, a graduate-level design and research studio launched in 2019 and configured to operate as a dynamic cooperative practice fueled by mixed reality (MR). As an extended experiment in collaborative MR design-production, the wide array of spatial evidence produced by Spatial Futures Studio aims to demonstrate the promising emergence of MR as essential in expanding our design arsenal towards future modes of architectural practice and production. This paper provides foundational definitions of both MR and augmented reality (AR), points to the proliferation of MR through diverse fields and delineates a concise overview of the state of the art in MR architectural design and production research. Spatial Futures Studio harnesses three key productive characteristics embedded within MR as identified through current research literature: its potential to spark uniquely nuanced collaborative dynamics in a creative environment, its effectiveness for interactive engagement and design communication, and its capacity to equip novices with new skill sets for complex fabrication and assembly. Adopting established AR fabrication methods and assembly techniques facilitated through commercially available software and devices, this initiative leverages MR towards the cooperative development and material production of projective architectural strategies and spatial configurations.  Notably, MR based design and production approaches were brand new to all participants. Working as a collective unit through a host of iterative spatial and material explorations, Spatial Futures Studio designed, fabricated and assembled Beacon Armature; a voluminous composite framework primarily produced through AR production approaches. Incorporating a prefabricated occupiable platform with complex steel components and assemblies, Beacon Armature consolidates a cantilevered drone pad, elevated billboard and operations deck as key features in its base configuration. As a working armature, it served as the prime spark for nuanced collaborative AR workflows and organized operational clusters through the course of its development and realization. As a full-scale architectural construct, Beacon Armature is designed to be experienced both in its own freestanding terms and through working AR applications. Additionally, three separate architectural projects were conceptualized, developed and produced during the final weeks of Spatial Futures Studio. Cooperatively designed, fabricated and assembled through AR workflows and materials outlined above, the rapidity with which high levels of fidelity manifested in these 1:10 scale sectional Mega-Models points to the productive potency of MR approaches in the hands of designers. Lastly, custom AR applications registered to the Mega-Models serve as the primary media through which an observer can comprehend layers of spatial information associated with the architectural ideas and configurations at hand.
Bioagency: Embodied Biological Intelligence and Material Authorship
Katie MacDonald, University of Virginia
Kyle Schumann, University of Virginia
Abstract
The global environmental crisis necessitates action be taken to curb the impact of the built environment including the incorporation of low carbon, rapidly renewable materials in construction. The impacts of standardized building materials, which embed waste and carbon in their production, require new approaches to the application of natural materials and non-traditional biological matter, including how computational design enables the intelligent utilization of material irregularity and other conventional limitations. This paper builds on biomimicry and introduces bioagency as a design strategy, leveraging digital feedback to transform traditional design authorship into a mediation between biology, technology, and human intention. An analysis of several case studies demonstrating bioagency, both by others and by students of the authors, is presented. This analysis investigates the development of material capacities, technological processes, system logics, and scalability.
2:00pm-3:30pm EDT /
11:00am-12:30pm PDT
Research Session
1.5 AIA/CES LU

Moderator: Elizabeth Martin-Malikian, Kennesaw State University
Piles of Bits: Notes on the Virtual Grounds of Post-Digital Practice
Zachary Tate Porter, University of Nebraska-Lincoln
Abstract
The relationship between building and ground is one of the most significant dynamics within the discipline of architecture. During the twentieth century, for instance, numerous critics interpreted the building/ground joint as a symbolic representation of the discipline's conceptual posture towards modernity's shifting technological, socio-cultural, and geopolitical conditions. This paper examines architectural conceptions of ground amidst another transformative moment: namely, the arrival of a "post-digital" or "second digital" era. Whereas designers of the so-called "first digital turn" emphasized the formal possibilities facilitated by virtual space's liberation from gravity and physics, there is an emerging generation of designers who are using digital tools in a completely different manner. Rather than formal virtuosity, these designers of the post-digital generation focus on the integration of physics, along with the properties of matter, into the virtual realm. Among the experimental approaches that fall within this larger conceptual project is the simulation of gravity, a technique that often results with the piling up of digital bits. By examining the recent proliferation of simulated piles, this paper highlights the ways in which shifting applications of digital tools are reshaping disciplinary conceptions of ground.
Theory Applied Design – Reflections on Graduate Research Methods
Ole Fischer, University of Utah
Abstract
Architecture is not a science, but a cultural practice. Yet there are certain scientific approaches to architectural questions and issues, which ask for a methodological understanding within the discipline. Traditionally, these have been grouped into two general categories: humanities with research in history, theory, sociology, anthropology, etc. on the one side, and natural sciences with physics, math, civil engineering, material sciences, fabrication, and computation on the others. Design (studio) is conventionally considered to be the arena where the diverge sub-fields converge, overlap, interchange, and integrate in a creative process – both in education as well as in the professional field.  This presentation will discuss a different approach to contemporary architectural pedagogy: design research methods. This hybrid format crosses between a scientific method to design itself, since it catalogues, analyzes and theorizes different design approaches in a comparative manner. That is, it tries to gather general knowledge of the discipline by systematic research into the design process itself. And it is applied science, since it introduces these design methods back into the studio, puts them to test (for a specific design problem) and asks students as well as instructors to comparatively discuss their "performance" for a specific situation. Since the establishment of institutes within schools of architecture in the late 1960s and 70s (both history, theory and cultural studies as well as technological, engineering, computation), there have been concerns about the separation of the sub-fields of architecture from design (studio), creating academic silos, which result from the institutionalization, specialization and autonomization of these academic formats (such as specific master and PhD programs). Today, the difference between knowledge (or "understanding", in the language of NAAB) and application (or "ability") is one of the biggest obstacles for design education. Both students as well as society at large ask for a rapprochement between the diverse subfields ("integrated architectural solutions" according to NAAB). Design research methods, and this is a hypothesis, could provide an opportunity for convergence and integration of diverse sets of knowledge into action.  The presentation will discuss a set of model course for incoming graduate students (M-Arch) that combines a comparative design methods lecture, a discussion seminar (on the approaches presented) and a design studio. For the first half of the semester, the studio becomes a weekly theory guided laboratory for exploring the strengths and weaknesses of different design methods. The second half consists of a studio guided seminar that reflects upon the students' individual research and design method to be developed into an in-class presentation and research method paper. Both components have been designed to empower students to critically reflect upon their own methods (which they have been exposed to previously or developed themselves) as well as turn knowledge into action (design), and tacit design practice back into self-reflected articulation, both in words and drawings. In addition, these courses will challenge students to transgress the selected existing design methods in favor of designing new ones, which integrate cultural, socio-economic, environmental and political issues and speculate about alternative social realities.
Boullée's Drawing Praxis and the Contemporary Speculative Practice
Cheng-Chun Patrick Hwang, The Chinese University of Hong Kong
Abstract
Architectural drawing is a means to an end. But to what end does it arrive? Must it be realized in the building as asserted by architect Oliver Reagan "the end is to convey to the contractor the instructions they need in order to materialize the building conceived by the architect"1. Or, could the drawing be an autonomous edifice that exists for its own sake as in DOGMA's The Project of Autonomy claimed by Pier Vittorio Aureli? Alternatively, does the end culminate in the form of unique vision, critique, manifesto or speculation, like those provocative cenotaphs depicted in Etienne-Louis Boullée's ink wash drawings? This article discusses two modus operandi through the lens of 'speculation'. The first uses the drawing to imagine, anticipate, and speculate the future, where the 'thing' of drawing and the message behind it forms the vehicle to the uncharted frontier. Early pioneers of this praxis can be traced to the visionary platonic expressions of Boullée, Ledoux, and Lequeu, or the ruinous and sublime etchings of Piranesi at the end of the eighteenth century2. Although drawing as a speculative praxis was never meant to be the mainstream, its proliferation in the early twentieth century through the works of Gläserne Kette, Bruno Taut, Hans Poelzig, and Theo van Doesburg opened the door for others. This avant-garde spirit would continue to bloom in the '60s, during a turbulent climate of political, philosophical, social, and technological progress. It provided a fertile ground for the drawn provocations of Superstudio, Archigram, Bernard Tschumi, Perry Kulper, CJ Lim et al3. Another form of speculative drawing practice emerged out of the "post-Bilbao exuberance" occuring between the opening of Gehry's magnum opus in 1997 and the Great Recession of 2008. A decade where the novelty of shape making was forsaken for innovation. Much of the production made to embellish the potentiality of the property owners, investors, or the State. Whether it is land speculation or investment on property acquisition, the objective is not to advance a visionary agenda in the avant-garde sense of the tradition, but rather to visualize the monetary return of an investment. Two preconditions made this a possibility. First, the explosion of emerging markets and its demand for building consumption. Second, the widespread and ease of use in computational tools in practice that made picture making simple. This production was often associated with transnational architectural firms that are deeply conjoined and enslaved to the capitalistic preconditions4. Furthermore, with the pervasive use of social media since 2008, it has provided a platform that enables the public to have immediate visual access to buildings, which challenged the traditional slow and limited distribution of the architectural image of the past. Hence, the role of drawing in the post-digital era marks a generational change and reflecting a shifting perception of the architectural drawings. This article probes the relationships between the drawing praxis of Boullée's and the contemporary speculative practice and how the entanglement is still a process in the making.
2:00pm-3:30pm EDT /
11:00am-12:30pm PDT
Research Session
1.5 AIA/CES LU

Moderator: Ivan Bernal, Kent State University
Challenges And Opportunities In Teaching Architecture Design Studio During The COVID-19 Era: An HBCU Perspective
Dahlia Nduom & Farhana Ferdous, Howard University
Abstract
The first idea of design studio as a conventional pedagogical structure of architectural education dates back to 1819 in France as École des Beaux-Arts.  Since then, the design studio has been considered a critical element and norm for architectural education and design practice to improve not only "artistic" but also "analytical- structural thinking skills." However, since March 2020, when governments enforced COVID-19 quarantine restrictions, the entire education system worldwide rapidly transitioned from face to face to online instruction.  This global pandemic has created a significant pedagogical shift in delivering the traditional design studio instruction through the virtual classroom.  While some programs have previously experimented and found success with online education, for most programs, with direct hands-on experiential learning, this transition was a new experience met with uncertainty and anxiety for both faculty and students. This paper highlights the challenges and opportunities of this rapid online transition in architecture education by examining XX University, a Historically Black College and University (HBCU).  This institution has a 5-year architecture program that shifted to online instruction in March 2020 and will remain online through Spring 2021.  This study explored related literature through a database search in addition to an extensive survey that targeted the design studio faculty. Through this survey, the authors evaluated the faculty's experiences as they tried to rethink the traditional design studio in a virtual world.  The survey also explored the faculty's perspectives regarding the relationship between an online environment, equity, and the digital divide.  As has been widely covered, the health effects of COVID-19 have disproportionately affected people of color.  Given this reality, the paper also explores how existing inequities have the potential to affect architecture students in the transition to the digital world.  While the paper outlines the challenges that occurred during this shift, it also highlights opportunities for pedagogical changes in design studios at XX University (and others) should online or hybrid instruction continue in the future.
Break to Build: Impacts of a Pandemic-Driven Shift to Digital Curriculum in Beginning Design
David Kennedy & Alyssa Kuhns, Auburn University
Abstract
Among the impacts wrought by COVID-19 are sudden reexaminations of higher education methods and curricula, including those of schools of architecture. This paper focuses on a particular Pre-Architecture program, one built around two models operating in parallel: a normative academic year course set – Foundations, and a competitive, summer intensive – Summer Design. The two sequences attract different demographics, and the course experiences markedly diverge. Their strongest commonality has been an emphasis on analog production in lieu of digital fluency – an untenable prospect in a newly-virtualized curriculum. If the incursion of COVID-19 was a stress-test for entry-level programs, this predominantly analog setup broke under the pressure. Suddenly, critical physical interaction among instructors and students were obviated, and a long-standing analog curriculum had to be rewritten. Moreover, it was determined that going remote meant going digital. With parity paramount, no student could unfairly capitalize on the advantages provided by their retreat home. Thus, all project work became strictly digital, with baseline tools that reduced the advantage gap. In the current setup, the Foundations sequence includes two representation and two studio courses with digital content introduced only in the Spring representation course. Throughout, a high level of rigor and intensity are emphasized, and students operate predominately in analog modes. As a result of the pandemic, 2019-2020 Foundations students transitioned to a remote setting mid-semester, three-quarter of the way through the academic year. Previous knowledge of digital tools and pre-existing relationships between students and faculty facilitated a transition to a remote format with little time invested or lost. The Summer Design sequence includes the same four courses, condensed into a 10-week intensive with the first half being a highly competitive program that results in a limited number of students advancing to the second half. Due to COVID-19, the Summer Design 2020 cohort were the first in the history of the program to begin their architectural education in an entirely digital, entirely remotely format. The remote format created significant logistical hurdles, where parity among competing students meant equal access to software, resources, and support. These challenges became an added element to the newly formed pedagogical pursuits of the program – teaching spatial competency and literacy using digital tools. In Fall 2020, students in these two factions – Foundations and Summer Design –converged as a single second-year cohort. Their divergent experiences provided an opportunity to assess the impact of opposing learning settings. Through an analysis of the work completed and an evaluation of the impact on preparedness, via a survey of students as well as a faculty discussion, this paper will assess the early ramifications of a pedagogical paradigm shift in a beginning design program. The intent is to share our approach in the pursuit of trans-institutional baseline knowledge about how design education can start in a pandemic.
Re-inventing Co-op Education in Light of COVID-19
Anne-Catrin Schultz, Wentworth Institute of Technology
Fuchs Monique, Founder + Principal, FutureSight* Collective
Abstract
The current COVID-19 Pandemic with its disruptions of where and how we work, learn and interact has intensified questions about how knowledge and skills are acquired in contemporary architecture education. The traditional seminars and studio courses that are the common formats used to teach architecture students the art of building now take place mostly remotely. Internship and co-ops as well as more hands-on workshops, the critical links to practice-based education have been jeopardized. Wentworth launched the FutureLab, a unique experience for co-op students [Innovation Fellows] to turn the current COVID-19 crisis into an innovation opportunity and to create insights and future thinking that could inform a variety of industries as more disruptions through pandemics and climate change are expected over our lifetimes.   This paper examines the framework and results of running the FutureLab, a highly participatory project-based learning environment situated in-between academia and practice. Wentworth Institute of Technology requires two mandatory co-op experiences. Designed to offer an alternative for mandatory co-op, the FutureLab connects students to industry and community leaders across different disciplines. These interdisciplinary immersions are the foundation from which students expand their viewpoint focusing on the question of "Post-COVID-19: How we may live and work in 2030?"   For 13-weeks, Innovation Fellows work in teams. Initially, they diverge into different verticals such as healthcare, sustainability, future of work, communities & neighborhoods, retail and consumer behavior among others to get inspired and jumpstart broad future thinking. Further into the FutureLab Innovation Fellows determine a concrete project topic based on their interests and select a theme from three tracks: Future Cities, Re-inventing Spaces, or Impact + Society.  Over the course of the FutureLab teams utilize a variety of innovation methodologies and tools such as Future Scenarios Planning, Design Thinking, stakeholder interviews, conceptualization, research and data analysis, strategy development, and visualization. Students participating in the Future Lab hone interdisciplinary, innovative, strategic and future thinking and strengthen their employability well beyond their discipline knowledge. Student insights and outcomes are published and shared with employers, alumni, and other stakeholders.  Assessing the outcomes, impact and participants' experiences reveal the potential of an alternative teaching and learning format and could provide a path forward in an ongoing or a post-COVID-19 world especially during a time of re-shaping and reassessing of higher education. While based on a non-hierarchical studio model augmented with innovation methodologies, the FutureLab is not solely focused on the authority and competence of one professor or on specific assignments. Teams are provided with input from stakeholders and professionals and are asked to identify an area of need and an agenda of intervention. This paper documents the research and results in combination with learning outcomes that might make the format of a FutureLab a suitable teaching format potentially with credits and NAAB Program criteria assigned. The FutureLab further contributes to the need of our built environment to address solutions that go beyond function and form of projects and include assessments and consideration of human experience and identity.
Remote Spatial Investigations: Constructing the Virtual Map of Belgrade
Aleksandar Stanicic & Marc Schoonderbeek, Delft University of Technology
Abstract
As architecture is considered a projective discipline, its underlying intents are always geared towards acting in and on the world. In other words, even if its discursive actions (evaluations, assessments, critiques, theorizations) are mostly reflexive, architecture aims to transform 'reality' both spatially and materially. In order to understand these spatial and material conditions of reality, the 'field trip' is considered of vital importance for students of architecture as it allows them to gain insight into the specificities of local spatial conditions and the way these conditions are generated, formed, used, experienced and responded to by local populations. Students being immersed in these local conditions provide the necessary know-how when developing their architectural design intervention proposals.  In this paper, we will present our experiences from teaching remotely the Borders&Territories (B&T) MSc2 design studio at TU Delft Faculty of Architecture in the 2020 Spring semester. Particularly, we will emphasize the clear distinction between the primordial intent of a studio set in Belgrade before the COVID-19 pandemic, and the ultimate results achieved using innovative 'remote' research and pedagogical methods imposed by the circumstances. We will then conclude with some reflections on the current state of technology with respect to the virtual field trip, and furthermore sketch future scholarship in the relation to our DRIFT research project whose aim is to develop a digital learning environment in which the architectural field trip can be carried out remotely, while it is also aided by digital tools, allowing the user to access information data-bases and archives remotely and simultaneously.
2:00pm-3:30pm EDT /
11:00am-12:30pm PDT
Research Session
1.5 AIA/CES LU

Addressing the Common Good
Moderator: Malini Srivastava, University of Minnesota
Rewriting the Dream: Beyond Sustainable Sub-Urban Living and the Potentials of the Productive Landscape
Ryan Ludwig, University of Cincinnati
Abstract
This paper argues for an alternative model of a "beyond sustainable" approach to sub-urban living, rejecting the postwar Levitt style single-family home of the American Dream, to instead consider an alternative future founded on the making of alternative communities.  It questions how architecture may engender lasting opportunities for resilient and non-anthropocentric approaches to sub-urban life, while simultaneously meeting the fundamental needs of its inhabitants.  This "beyond sustainable" rewriting of the Dream suggests a less individualized, more collaborative, more inclusive notion of sub-urban living, questioning many typical arrangements of inside/outside, front/back, public/private, production/consumption, individual/collective, etc., as seen in American sub-urban tract housing.  It will utilize the concept of the "productive landscape" conceived as a catalyst and/or armature for reconstituting the production of food, water, energy, recreation and social interactions. The direct incorporation of these concerns back into sub-urban life addresses the Buell Hypothesis,[i] as  put forth by Reinhold Martin, in which he maintains that to change the city or the suburbs – to change the way we live – we must change the narrative,[ii] we must adopt a new vision that rewrites the American Dream away from one of individual consumerism and conformity, toward one that engenders actual self-realization while also acknowledging our participation as an interdependent community actor.[iii] This approach is illustrated through the work of several third-year undergraduate design studios taught in recent years at the University of Cincinnati, School of Architecture and Interior Design which maintained similar "beyond sustainable" ambitions.  The location for these tests has been Greenhills, OH, one of three "Greenbelt Towns" built as part of Roosevelt's New Deal Resettlement Administration. While Greenhills was envisioned in part as a response to the question of urban and rural poverty, today, the expanded role of the car, neo-liberal global commerce and the expanded expectations of sub-urban living, alongside its aging, outdated and undersized existing housing stock, have resulted in its decline as a desirable sub-urban living destination.  However, its original small-scale walkable planning, many tree lined streets and cul-de-sacs, central park green, and still intact surrounding greenbelt provide substantive community assets and provide the basis for reconsidering the sub-urban dwelling and its relationship to the broader ecological context – a world in the midst of radical change due to anthropogenic global warming, climate destabilization and ecological degradation.  In this way both its specific history and current shortcomings make Greenhills a timely locale for testing a "beyond sustainable" sub-urban living. [i] Reinhold Martin, Leah Meisterlin, and Anna Kenoff, eds., The Buell Hypothesis (New York: The Temple Hoyne Buell Center for the Study of American Architecture, 2011) and Barry Bergdoll & Reinhold Martin, Foreclosed: Rehousing the American Dream (New York: Museum of Modern Art, 2012). [ii] Ibid, 8. [iii] This term is in reference to Actor-Network Theory (ANT) that regards both human and non-human, living and non-living, social and natural phenomena all as actors, existing in constantly shifting networks of relationships. Objects, ideas, processes, and other relevant factors are as capable as humans of contributing to the making of social interactions.
Documenting the Missing Middle
James Tate, Texas A&M University
Abstract
The project documents  examples of intermediate scale housing  in metropolitan and micropolitan areas of the Texas Triangle. The collection is being assembled into an atlas. The goal is to promote awareness and acceptance of alternatives to single-family detached housing in a rapidly growing part of the United States. Intended to be useful as a resource, the project content is crafted to be understandable to a general audience while being methodologically rigorous as an architectural research endeavor.
75 Ways to Confront Rapid Urban Growth in an Unincorporated Community
Ian Caine, University of Texas At San Antonio
Abstract
This case study analyzes a recent urban planning effort in the community of Comfort, Texas—which, like 90% of its neighbors in the Texas Hill Country—lacks a municipal government. The Texas Hill Country region is home to three of the ten fastest growing large counties in the United States, yet a widespread aversion to government fosters a lack of regulation that today threatens the local quality of air, water, and land. On November 3, 2015, 71% of Comfort residents voted against a proposition to incorporate their community. While the vote was clear in its rejection of municipal government, it did little to suggest how a loose assortment of property owners, developers, non-profits, utility districts, and county officials might address the multiple and pressing challenges associated with rapid urban growth.  Comfort 2050 offers a plan tailored to the realities of life in an unincorporated community, establishing a novel approach to urban planning that is decentralized, non-governmental, incremental, actionable, coordinated, measurable, and transparent. The urban action plan specifically provides a list of 75 Strategic Initiatives that are small-scale, diverse, and possible to achieve without the benefit of municipal government. Collectively, the plan suggests a dispersed, distributed decision-making process that does not rely on a single organization or individual for success. This case study describes the efforts of a university-based community design center to develop a novel approach to urban planning in an unincorporated community. Ultimately, Comfort's experience highlights the need to develop regional planning strategies that can address the needs of unincorporated communities, which after all need urban planning for all the same reasons that cities do: to prevent the fragmentation of local ecologies, maintain critical infrastructures, ensure access to housing, preserve physical and cultural history, attract and keep good jobs, expand critical services, facilitate civic discourse, and ensure timely decision-making.
The Seattle Street Sink and the Pandora's Box of Grassroots Design Activism
Rick Mohler & Elizabeth Golden, University of Washington
Abstract
This paper uses the Seattle Street Sink project to discuss the resistance faced by bottom-up, community design efforts intended to compensate for an inadequate response by government, particularly in addressing the shortfall of housing and services during the public health crisis caused by the COVID-19 pandemic.
Cultivating the Future: Enabling, Designing, Constructing & Managing a Didactic Garden
Hans Herrmann, Cory Gallo, Suzanne Powney, Peter Summerlin & Lee Carson
Mississippi State University
Abstract
Serving as a laboratory for learning, the didactic garden is a sustainable space for teaching, research, and outreach in support of local food. Designed and built by students of architecture, landscape architecture and graphic design, and building construction science, the garden highlights the best of what each discipline can contribute to a collaborative design process. The garden has a simple but thoughtful design that works with the existing site to create a series of "rooms" associated with four terrace levels. A central walk and stair tie the rooms together creating a central axis for service and accessibility. Numerous educational elements are incorporated into the garden including Farmbots, an informal amphitheater, a convertible classroom space, potagér sheds, and didactic educational graphics. Mixed discipline student teams were responsible for the design, refinement, costing, material acquisition and construction of individual elements. Certain major efforts were initiated by discipline specific teams in order for those students to gain confidence with aspects of the project traditionally associated with their field. Serving as leads on these project components, the students shared their understanding while collecting feedback from other students. The discourse was encouraged and acted upon as a way of engaging each other with purpose beyond physical labor. The garden was realized as a multi-year, multi-course collaborative effort with architecture, landscape architecture, construction science and graphic design students contributing over the course of three academic years. In addition to students working directly on the project, some students developed a means for the larger campus and community to contribute via organized service days. In total, over 300 community members engaged, or were active in, the garden in its first full year. Its success can be seen in the love and care the garden has received from everyone that has taken ownership and contributed to its continued development.
An Atlas of Commoning – A travelling exhibition as collaborative platform for exchange, mutual learning and community engagement
Stefan Gruber, Carnegie Mellon University
Abstract
Commoning the City is a research-based urban design studio at CMU, exploring the negotiation between top-down planning and bottom-up transformation of cities. While the year-long studio culminates in individual thesis projects, the Fall semester taught by Stefan Gruber is structured around collective case study research on practices and spaces of commoning. The research focus of the studio, now in its fourth iteration, has led to the travelling exhibition 'An Atlas of Commoning' by ifa (the German Institut für Auslandsbeziehungen) in collaboration with the journal ARCH+. The Atlas assembles grassroots initiatives in which citizens come together, pooling resources in order to claim their right to the city. In response to the growing realization that neither the state nor the market support the even distribution and access to resources, communities around the world are taking matters into their own hands in pursuit of a more sustainable, open and solidary life. Together the projects demonstrate how citizen-led projects, rendered seemingly marginal by contemporary forms of domination, are nonetheless instrumental in building community resilience. On the one hand, the practices and spaces of commoning render visible the collective power citizen-led initiatives can have in shaping the built environment. On the other hand, the exhibition itself acts as a connector and enables mutual learning and exchange. Finally, the production of the exhibition itself represents a huge collaborative endeavor to which many stakeholders contributed. The Atlas is both the product of the studio's research, as well as the site and vehicle for new knowledge production. During the show  in Pittsburgh classes took place in the exhibition, students referenced the Atlas and a satellite library on the commons. Here, students participated in the co-production of a space that thereafter becomes a site of collaborative learning and exchange, as in a closed positive feedback loop that amplifies itself.
3:30pm-5:00pm EDT /
12:30pm-2:00pm PDT

90-minute
Networking & Exhibit Lounge
Please join one of the lounge tables to  mingle with other attendees. Check-out our conference exhibitors & publishers in the Exhibitors Lounge.
St. Louis Architecture and Urbanism
Moderators: Eric Mumford & Derek Hoeferlin, Washington University in St Louis
3:30pm-5:00pm EDT /
12:30pm-2:00pm PDT
Tour
1.5 AIA/CES LU

Tour Description
ACSA St Louis conference participants will be offered a one hour film tour of various historical and recent architectural sites in the St. Louis area. Organized by Eric Mumford, Rebecca and John Voyles Professor of Architecture, an architect and author of Modern Architecture in St. Louis, and Derek Hoeferlin, AIA, an award-winning young St Louis architect and Chair of the Master of Landscape Architecture-Master of Urban Design program, it will also include commentary by Heather Woofter, Director of Architecture, and others. Viewers will learn about many iconic and local mid-century modern designs, as well as some contemporary works, and understand their impacts within the complex and conflicted metropolitan landscape of St. Louis, the twentieth largest metropolitan area in the United States.
5:00pm-6:30pm EDT /
2:00pm-3:30pm PDT
Research Session
1.5 AIA/CES LU

Craft and Material in Design
Moderator: Jason Chandler, Florida International University
Scavi: le Volume de Crevasse
Peter Goche, Iowa State University
Abstract
The Black Contemporary: world artist archive + experimental galleries was founded in 2012 by Peter P. Goché. It is located just outside Ames, Iowa on a defunct seed drying farm consisting of various silos, bins and cribs. This set of rooms serve as incubators for examining provocative agendas within and beyond the discipline of architecture. The consequent creative output is highly experimental set of speculations.          This presentation will focus on a particular output/research assembly, Scavi: le volume de crevasse, recently developed in the Covid-19 quarantine. It addresses the makeup of the leftover hardwood ground mat recently salvaged from the Dakota Access Pipeline project, which passes inside a half-mile of the site. Addressing the environmental crisis and the covert way the petroleum line was installed, the work sought to inversely cope with such infrastructural aggression by producing a subtle silver gilding to an interior crevasse of the lumber pile. This was an effort to produce a shrine of sorts in veneration of the diverse geographies, biotic systems and cultures affected by such subterfuge deployed by the United State government. In this way, the work is developed as drawing by constructing and embellishing a set of situational lines and marks intended to reveal the profound material and cultural nature of such spatial operations. It functions to point to something that matters but is not itself matter. It is here that the new set of lines envelop the in-between, aiming to illuminate the world by giving it heat, vitality, sense, force, light, and growth, trying to fathom its territories and multiplicities.[i]          Architecture has mastered metric space – lengths, areas and volumes – all too well. As noted by Andrej Radman in his forthcoming article Architecture of Immanence, the discipline has yet to come to grips with the intensive space or spatium. The drawing assembly is not posited as complete or whole – the scale at which it is deployed not limited. It, as an embodied practice, represents a material excavation that, in truth, seeks to reveal the very intangible/immaterial contextual realm. It is in a sense actuated by the ensemble of movements deployed within it. Space occurs as the effect produced by the operations that orient it, situate it, temporalize it, and make it function in a polyvalent unity of conflictual programs or contractual proximities.[ii] Thus, the drawing assembly lies fallow – a continuously drafted line left uncultivated and incomplete.
Cottonwood Cabins: An Investigating into Screw Laminated Mass Timber Construction
Rick Sommerfeld, University of Colorado Denver
Abstract
Recent advances in construction technology and an interest in sustainable building techniques have led to a resurgence in wood building. Touted as a renewable resource that sequesters carbon Mass Timber, and more specifically, Cross Laminated Timber (CLT), is gaining in popularity. Often used as both structure and interior finish, CLT panels have a place in more complex building assemblies but are deficient in resisting the elements. The nature of the layered construction and glues used to hold these layers together are a liability when exposed to moisture. This inevitably leads to mass timber being expressed on the interior surfaces leaving the building clad in some other material. The 19-week Design-Build course for the Cottonwood Cabins is an investigation into an alternative form of mass-timber building, notably Screw Laminated Timber (SLT). SLT is a modified version of Nail Laminated Timber (NLT) replacing the 2x lumber with three by six-inch tongue and groove timbers while swapping the nails for engineered screws. The assembly eliminates the use of glue to achieve solid floors, walls, and ceilings allowing exposure to the exterior elements. Structurally the SLT is also leveraged within each cabin to act monolithically as a single diaphragm, achieving greater spans and cantilevers than individual pieces of lumber could alone. As the ends of the cabins cantilever past the support piers, the timbers are connected with threaded rods allowing the structure to act as a portal frame. Unlike CLT, the assembly method for NLT allows for walls to be assembled on-site. This eliminates the needs for cranes, which were unusable given the density of the forest and inaccessibility of the area. Outside, the cabins are elevated above the landscape to help separate the fauna of desert New Mexico, some of which carry Hantavirus, from the campers inhabiting the cabins. On the interior, the bunks float above the floor, hung from the ceiling by steel rods. This removes all interior vertical surfaces and provides clear lines of sight into corners, leaving no spaces for mice to hide or nest. The monolithic nature of the SLT also eliminates the typical cavity construction found in most summer cabins. Each cabin's bunk beds are designed to offer campers agency on how they occupy the space. The traditional single mattress bunk beds found in most summer camps are replaced with floating post-tensioned SLT platforms. Each platform is extended along the wall's length, providing more space than is required for a single mattress. This gives each camper the ability to choose whether they engage a window, sleep close to a friend, utilize negative space for benches, or find their own creative way to make the cabin their own. The six cabins represent an investigation into alternate assembly methods of mass timber. By having students analyzing the deficiencies of one assembly method, in this case, CLT, they were able to construct a more appropriate solution. The polyvalent design leverages the material's attributes to benefit the structure system, building program, monolithic wall assembly, and nearly inaccessible site.
Unfamiliar Construction: Material Programming and Deployable Form
Katie MacDonald & Kyle Schumann, University of Virginia
Abstract
Consumer-oriented construction is shaped by a collection of plug and play products: dimension lumber, CMUs, appliances, window assemblies, premade vanities, and so forth—an extension of Reyner Banham's poignant mid-century analysis of the American fascination with gizmos. This lingering postwar vision is delivered not as a ready-made kit in the vein of Sears, Roebuck & Co.'s early prefab homes but as individual parts nonetheless intended to go together, furnished by Home Depot, Lowes, Menards, and others. Unfamiliar Construction addresses the portability and consumption of architectural products through the creation of a compact, rapidly deployable installation that realizes a kind of portable spatiality. Completed for the [blinded for peer review], the project provides an alternative to the high-cost, disposable pavilion architecture that has become synonymous with biennials, triennials, expos, and similar venues of architectural discourse from nineteenth-century world expos through today. Instead of complicity in this culture of disposable pavilions, the project takes form as a space easily transported and adapted to new sites, capable of having a life beyond its brief exhibition window. The great 21st Century American pastime of "carry-on chicken"—in which an individual attempts to sneak as large a carry-on suitcase as possible past the airline's vigilant gate clerk or be forced to pay exorbitant checked baggage fees—is a cultural phenomenon reflective of mass consumerism on a personal level. Unfamiliar Construction draws attention to this situation with a clear suitcase well within carry-on limits and very lightweight, which openly displays its contents. The traveling of the installation to its site becomes performance as much as the deployment itself—it is a transportable, exhibitionary, and rapidly deployable architecture. The project builds on a lineage of deployable projects including those by Ant Farm, whose Inflatocookbook proposed a democratized DIY approach to lightweight structures, and Haus-Rucker-Co, who extended the confines of traditional construction through interventions in a staggering array of materials including novel plastics, food, and inflatable armatures. Skylar Tibbits's concept of self-assembling architecture proposed programming  geometry into matter in order to facilitate its eventual deployment, using 3D printed plastic geometries to demonstrate the concept. Unfamiliar Construction extends ideas of self-assembly to include fabric. The project was fabricated using an adapted Japanese technique of 3D shibori, in which heat is applied to polyester fabric to fix a three-dimensional geometry into its surface. The translation of the 3D shibori technique from clothing to spatial wrapper demonstrates the potential of programming geometry into fabric to achieve three dimensionality and define space. Easily deployed within multiple contexts, the red brick fabric scrunches neatly into a clear carry-on suitcase and deploys quickly and in different configurations in various sites. The material programming embedded the form within the fabric, such that it could be compressed into a suitcase, flown across the globe, and later unpacked while retaining its geometry, resisting wrinkles, and giving the fabric shape when installed.
Amorphous Stacks: A Low-Tech Construction Method for Jointless Cast Structures
Liqiong Huo & Jongwan Kwon, Rhode Island School of Design
Abstract
The project explores an experimental fabrication method to reinvigorate masonry techniques and stereotomy (stone-cutting) construction. It introduces amorphic blocks cast from a pressure-driven scaffold system, stacked into four archetypal structures to examine the method's performance and applicability. The low-tech, self-explanatory, and hand-craft aspect of this construction method contributes to greater accessibility and the potential for widespread application in areas devoid of technology and resources.
Desert Roofscapes: Reinterpreting Vernacular Forms
Jason Carlow, American University of Sharjah
Abstract
This paper presents new methodologies for the design of roof canopies for extreme desert climates based on performative aspects of vernacular architecture from the Middle East and North Africa (MENA) region. The research and design explorations have been undertaken within the context of an undergraduate, architectural design studio. The research methodology for the studio included a survey and case studies of various traditional building types, technologies and materials to uncover design strategies. Strategies for solar shading, harnessing winds to increase natural ventilation and using thermal mass for cooling were important aspects of the precedent research. In addition to a series of vernacular buildings, students were also asked to investigate a number of contemporary examples of architectural enclosures and roof systems. Students then experimented with computational means of hybridizing concepts, technology and geometry from the two categories (vernacular and contemporary) into a prototypical roof system. Through multiple design exercises, the studio encouraged an iterative approach to design. The studio considered how parametric tools and or parametric thinking can be put to work to blend architectural forms to achieve canopies that perform in desirable ways and can adapt to different sites, structural spans and programmatic criteria. With the use of digital design tools and techniques, an experimental approach toward building design aims to create prototypes for a better performing building envelope.
5:00pm-6:30pm EDT /
2:00pm-3:30pm PDT
Research Session
1.5 AIA/CES LU

Technology-Enabled Spatial Practices
Moderator: Marcella Del Signore, New York Institute of Technology
The Autonomous Future of Mobility
Constance Vale, Washington University in St. Louis
Abstract
This paper provides a condensed history of the allure of cars as well as their catastrophic impacts, including vehicle crash fatalities, environmental and atmospheric damage, military conflicts, insufficient infrastructure, and economic injustice and segregation in cities with the expansion of highways.[1] Any personal mobility and individual freedom that cars provide come at the cost of social mobility and collective liberty. With this problematic history in tow, the nature of automobiles is changing. In the last two decades, self-driving cars have advanced from research to reality and offer tremendous promise, from reducing emissions and congestion through ridesharing to decreasing the number of driving accidents and deaths. Still, new problems surface, including adversarial attacks that undermine safety, algorithms biased by economic factors, congestion increases due to decreased labor costs, and surveillance exercised on vulnerable populations.[2] [3] Autonomous driving is in its early stages, with safety unproven and spatial potential or perils unclear. It is crucial for architects, engineers, and urban designers to respond to new technological imperatives and ongoing systemic problems tied to the car's legacy. This paper looks at a case study in operable physical models as simulations through research to create an experimental testing platform for autonomous driving. This research examines the question: what new opportunities do autonomous vehicles (AVs) offer designers to innovate in the built environment? And how might those innovations decrease environmental degradation and better serve the disenfranchised in urban areas? [1] Keller Easterling, "Switch" E-flux Architecture, September 2017, para. 1. https://www.e-flux.com/architecture/positions/151186/switch/. [2] Paglen, Trevor. "Invisible Images (Your Pictures Are Looking at You)." The New Inquiry, December 8, 2016, para. 3. https://thenewinquiry.com/invisible-images-your-pictures-are-looking-at-you/. [3] Vorobeychik, Yevgeniy, and Murat Kantarcioglu. Adversarial Machine Learning (Synthesis Lectures on Artificial Intelligence and Machine Learning). Ronald Brachman, ed. Williston, VT: Morgan & Claypool, 2018, p 1-4.
Synoptic Tactics: Mapping Territorial Transgressions
Stephen Mueller, Texas Tech University
Abstract
The paper introduces theoretical paradigms, computational strategies, and representational techniques to uncover, analyze, and engage cross-boundary, territorial phenomena affecting multi-jurisdictional urban environments. Jurisdictional boundaries between cities, states, regions, and nations, and urban boundaries between zones, neighborhoods, land uses and owners, routinely impose artificial limits on the representation and understanding of territorial phenomena. Just as architects often limit site surveys and detailed site investigations  near the confines of a given property line, designers and public officials considering transformations of urban neighborhoods, cities, and city regions are often bound to studies that end at the limits of the urban form. These representational limits are not necessarily intentional oversights on the part of the designer; rather, they are practical results of various data regimes, economic constraints, and ownership models which atomize and selectively distribute spatial and environmental information. Simultaneously, there is a growing sensibility toward transboundary conceptions of shared challenges within bio-regions, eco-regions, watersheds, and similar transboundary constructs gaining geopolitical and design currency (Aït-Touati et al, 2019; Latour, 2018, Espejo 2020). Designers seeking to assemble cross-boundary geospatial representations to better assess and intervene within these constructs face challenges in the fragmentation of data sources and incongruous or incomplete data across jurisdictional divides. The paper details a series of novel synoptic tactics, computational tools and geospatial data visualization techniques projecting territorial transformations beyond the limits of jurisdictional boundaries.
Vague Space: Tracing Eyes, Edges, and the Indeterminate Limits of the Architectural Interior
Peter Wong, University of North Carolina at Charlotte
Abstract
The perception of  architectural space involves a visual understanding of objects, light, color, and the configuration of wall, floor, and ceiling elements. This eye-tracking study examines how architectural student viewers of two-dimensional scenes see these elements in images from 17th century Dutch paintings and photographs of mid-20th century modern architectural interiors. Results indicated significant patterns in how viewers observed these spaces, especially the attention given to openings with space beyond – the distant and vague regions of the scene. These patterns did not vary significantly between the three types of images viewed: historic color, historic black and white and modern black and white. Gender differences emerged, especially in participants' visual attention to foreground objects. In addition, there were distinct differences between the results proposed by a computer simulation model and those of the actual participants. This study elevates the significance of architecture as a spatial practice in contrast to its focus on the object. 1. August Schmarsow, "The Essence of Architectural Creation," Empathy, Form and Space: Problems in German Aesthetics 1873-1893, trans. HF Mallgrave and E. Ikonomou (Santa Monica: Getty Center, 1994), 289. Essay originally published In German, 1893. The perception of architectural space involves a visual understanding of objects, light, color, and the configuration of wall, floor, and ceiling elements. This eye-tracking study examines how architectural student viewers of two-dimensional scenes see these elements in images from 17th century Santa paintings and photographs of mid-20th century modern architectural interiors. Results indicated significant patterns in how viewers observed these spaces, especially the attention given to openings with space beyond – the distant and vague regions of the scene. did not vary significantly between the three types of images viewed: historic color, historic black and white and modern black and white. Gender differences emerged, especi ally In addition, there were distinct differences between the results proposed by a computer simulation model and those of the actual participants. This study elevates the significance of arc h itecture as a spatial practice in contrast to its focus on the object.
Recasting Concrete: A Case Study in Concrete 3D Printing as an Architectural Pedagogy
Zach Cohen, The Ohio State University
Abstract
This paper discusses a research-based architectural design called "Recasting Concrete" that explored ways in which concrete 3D printing can be utilized as an architectural pedagogy. The paper begins by discussing how current architecture-oriented concrete 3D printing research is fixated on the technology's application in practice, and how such fixation has prevented architects from exploring other realms in which concrete 3D printing can have impact, for example, education. Recasting Concrete is then situated within digital fabrication-centric pedagogies that have increasingly been introduced in architecture schools worldwide. The studio's structure is detailed with particular focus on the ways in which students developed experimental concrete 3D printing methodologies. The work of three student research groups is presented. The studio's work is then put in conversation with contemporary affordance theory in order to illuminate some of the students' conceptual learnings. Finally, the paper discusses a novel architectural design approach that students learned through their investigations into concrete 3D printing.
Backyard Housing Boom: New Markets for Affordable Housing and the Role of Digital Technology
Alysia Bennett, Monash University
Dana Cuff, University of California, Los Angeles
Gus Wendel, University of California, Los Angeles
Abstract
In an effort to address California's affordable housing shortage, lawmakers recently passed statewide legislation removing barriers to the development of accessory dwelling units (ADU). Not since the postwar suburban housing boom has such a significant new market for residential production been created in Los Angeles and, more broadly, across the entire state. Simultaneously, new digital technologies are overcoming constraints in finance models, design processes, and construction practices that restrict ADU production. Through interviews conducted with emerging ADU service providers in Los Angeles, this paper identifies how digital technologies and regulatory change are enabling emergent forms of practice and production for addressing a significant housing shortage. Specifically, it asks what role digital technologies may play in facilitating the mass production of affordable housing in the post-suburban city.
5:00pm-6:30pm EDT /
2:00pm-3:30pm PDT
Research Session
1.5 AIA/CES LU

Moderator: Tammy Gaber, Laurentian University
Modernism: The Other French Connection | A Tale of Ambition + Intrigue + Suppression
Marleen Newman, Indiana University
Abstract
In the history of modern architecture, Mark Twain's maxim "The very ink with which all history is written is merely fluid prejudice" may well have a place.  If one examines the development of architecture since the early twentieth century, two divergent lines can be discerned.  The first of these lines  is the one with which we are all familiar, mainly written by the "victors" of The International Style debate, Le Corbusier, Walter Gropius, Ludwig Mies van der Rohe, and Sigfried Giedion.  The architectural and written works of these men loom large in the history of modernism and were chronicled in Henry Russell Hitchcock and Philip Johnson's famous book, International Style.  Even today, it is this version of modernism that is universally studied in the history and theory of modern architecture.  However, there has always been one piece of this puzzle that does not fit in an otherwise neatly organized historiography.
Ironically absent from this list of titans is another equally famous architect, Alvar Aalto, whose divergent modernism is at odds with the international style of Corbusier, Gropius, and Mies.  Aalto's architectural and theoretical works seem to emanate from a modern regionalism based on the vernacular architecture and landscape of his home country, Finland.  A consideration of Aalto leads us to a second line of development in modern architecture, one that starts with a little known French architect, André Lurçat, passes through Aalto, and completes itself in the Midwestern town of Columbus, Indiana with the built and written work of the architect, Harry Weese.  This second line of history, by way of Lurçat, Aalto, and Weese requires much closer historical research in order for its contours to emerge with complete clarity.
Examining this second, neglected architectural tradition is a desideratum not only because it has been understudied, but also because it contains the seeds of an inclusive modernism that is regional and historically aware.  As the French philosopher Paul Ricœur noted, a pure modernism gives "the feeling that this single world civilization at the same time exerts a sort of attrition or wearing away at the expense of the cultural resources which have made the great civilizations of the past." In contrast to this, the work of today's regionally inspired architects speaks to the tension inherent in this story of modernism generally, and specifically to that of "modernism" as it is practiced today.  My paper will examine the place of contemporary modernism as it relates to Lurçat, Aalto, and Weese.  The research is presently funded by a Mellon Grant through Indiana University | Bloomington.
Writing and Building Queer Space Theory: A Layered Definition
Olivier Vallerand, Arizona State University
Abstract
Definitions of "queer" vary greatly, from activist to theoretical to mainstream discourses. In turn, architectural theorists, historians, and practitioners have used "queer space" to discuss both political challenges to architectural education and disciplinary knowledge and aesthetic challenges to formal conventions. Furthermore, as built examples of queer approaches to design have been very limited, writing has stayed a major mode of expression of queer thinking in architecture. This paper explores how different queer space theorists have used writing, linking essays and exhibitions, performances, and built spaces to understand the tensions between different understandings of "queer space" since their emergence in the 1980s. The paper focuses on untangling how theorists and practitioners link ethics and aesthetics, queer political activism and queer theory, through their writing methods, highlighting, challenging or reinforcing (and sometimes all at the same time) the relation between these different modes of action, between formal and social critiques. Building on the idea that challenges to traditional forms of designing or writing highlight the social normativity of those forms, many have sought to propose new ways of thinking about how one experiences space. However, in writing as in designing, balancing the formal and social critiques brings tension. I argue here for a renewed focus on identifying the objectives behind queer modes of writing in architecture in order to assess their limits and, by extension, more productively use those limits.
White Space: the Architecture of Institutional Racism
Shawhin Roudbari, University of Colorado Boulder
Germane Barnes, University of Miami
Skye Niles, University of Colorado Boulder
Abstract
Racist ideologies are embedded in spaces we design. From courtrooms to classrooms, and from circulation to threshold, architects in the US design spaces that reflect an institution- alization of white supremacy. While the whiteness of such spaces may be invisible to some, it is oppressive and even violent for others. This paper contributes a framework for describing and analyzing white space in architecture. We build on sociological theories of white institutions to dem- onstrate how architectural elements express and perpetuate institutional racism. We illustrate this framework through reviewing sociological interpretations of institutional spaces. Such elements as seating arrangements in classrooms and spatial hierarchy in courtrooms not only harbor a white insti- tutional history, but they engender a racialized experience of space. We argue that reading architecture through the proposed lens of white institutional space is an important step toward confronting institutional racism inherent in design and space.
Towards the Prospect of a Modern Vernacular
John Reynolds, Miami University
Abstract
Bernard Rudofsky's 1964 MOMA exhibition Architecture Without Architects launched global interest in vernacular or "nonpedigreed" architecture. Rudofsky explored anonymous, spontaneous, and indigenous architecture as he noted that existing historical narratives focused on "privileged-the houses of true and false gods, of merchant princes and princes of the blood-with never a word about the houses of lesser people." He and Pietro Belluschi argued that vernacular buildings were communal art, a collective enterprise that demonstrated amenable relationships to their surroundings, climate, and topography.  Later, Amos Rapoport in House Form and Culture advanced Rudofsky's ideas arguing that the vernacular or "Folk Tradition" was "the direct and unself-conscious translation into physical form of a culture, its needs and values as well as the desires, dreams and passions of a people" which encapsulated a "world view writ small, the 'ideal' environment of a people expressed in buildings and settlements, with no designer, artist, or architect with an axe to grind." Rapoport noted that despite expressive limits, the vernacular adapts to a broad range of situations and creates "place" within them. Its adaptability exists in its open-ended, additive quality allowing vernacular architecture to accept additions and changes that would destroy "High Style Design". Thus, the "essence" of vernacular architecture is achieved through the relationships between elements and not the elements themselves. By the 1980's, Tzonis + Lafaivre and Frampton, sensing an advancing alienation from and exhaustion of the remnants of the International Style, advanced their respective notions of Critical Regionalism. While Frampton avoided nostalgic reference to vernacular stylistic elements in his resistance to the homogenization of product manufacture and construction, in Prospects for a Critical Regionalism, he advocated for a resistant architecture that addressed issues of place and tectonics while seizing the artistic potential of the region to advance the "poetic legacy of the prewar Modern Movement." Like Frampton in their affinity to the artistic precepts of the Modern Movement, Tzonis and Lefaivre in Why Critical Regionalism Today called for a reassessment of local culture but through using Modernist techniques of defamiliarization by means of identifying, decomposing, and recomposing regionally-inspired design elements to elevate them above the provincial.  This paper advances a Modern Vernacular that, as noted by Demetri Porphyrios in Sources of Modern Eclecticism explores the debate between "nature and civilization; between rusticity and the man-made; between country and city; between primitive shed and civic habitat". Villa Mairea, Aalto, Le Petit Maison de Weekend, Le Corbusier, and Can Lis, Utzon, will be explored and compared to three American Mid-Century works: Haystack Mountain School of Crafts, Barnes, Sea Ranch, MLTW, Esherick, and Halprin, and Dreier-Barton House, Jacobsen, to arrive at strategies to discerning vernacular values and deploy vernacular tactics that avoid a nostalgic formal and thin tectonic identity. Currently, such vernacular inspiration in the architectural inclinations of The Renzo Piano Building Workshop, Glenn Murcutt, and the MASS Design Group aim towards the prospect of a Modern Vernacularand, in so doing, the construction of a more humane and engaged architecture that ennobles the human condition and its setting.
[NE]w Arch Hall | Building Inclusion & Equity into Architecture Education
Jati Zunaibi, KTGY Architecture + Planning
Abstract
[NE]w Arch Hall began as a terminal thesis project focused on critically analyzing how systemic injustices are perpetuated through the discipline's built infrastructures. This scholastic investigation included examining the socio-economic implications of designing schools for historically marginalized students, analyzing architectural education policies that stifle academic aspirations, and offering projective modifications to the built environment that strategically respond to oppressive school spaces. Part of this study included traveling to different architecture schools such as Milstein Hall at Cornell University, Knowlton Hall at the Ohio State University, and Seaton/Regnier Hall at Kansas State University, in order to garner building occupancy perspectives from students. The subsequent result of studying these different institutions produced informal guidelines to improve the inclusive and equitable efficacy of each school's built environment – i.e. an Inclusion + Equity Continuum (IEC 2020). Rather than existing as a static doctrine that codifies culture into policies, the IEC is intended to interrogate academic structures and systemic inequities built into each school's practices and built infrastructure. Similar to its IBC counterpart, the IEC is intended to be a continuously iterative guideline that appropriately responds to contemporary issues pertaining to progressive discourse. To truly reenvision a "[NE]w" Arch Hall, this research will continue to develop discussions with divergent communities across the architecture academy and center its purpose on elevating historically marginalized (BIPOC) voices.
5:00pm-6:30pm EDT /
2:00pm-3:30pm PDT
Research Session
1.5 AIA/CES LU

Moderator: Ulysses Sean Vance, Temple University
Company Town: Housing for Houston
Brittany Utting, Rice University
Abstract
The Company Town was a phenomenon of the early twentieth century in which a single corporation would build housing, commercial, and community facilities for its employees, providing for all aspects of its employee's daily lives [1]. However, these Company Towns often became devices to police worker behavior and lifestyles, creating isolated communities hostile to labor organization and marked by class paternalism and monopoly economics. Although the Company Town model ultimately declined due to its exploitative tendencies, the concentration of workers uniting over shared hardships also produced significant victories for labor activists and worker unions, spurred on by organized action such as the Pullman Strike [2]. Through this lens of the Company Town, the studio asked if this model of housing could offer clues to developing new forms of solidarity and support for one of the most critical conditions of labor today: the seasonal Amazon fulfillment worker.  On July 15th, Amazon's 2019 Prime Day began with thousands of fulfillment center employees striking across the world. Workers were protesting not the pay or the hours but "the rate:" a metric of efficiency that drives employees to keep pace with robots transporting goods from stocking to packaging [3]. Accelerated by a digitally-managed landscape of products, bodies, and information, Post-Fordist workers were ironically experiencing a revival of Fordist mechanisms of pace and discipline in their race to fulfill quotas. Despite automation's promise of a future without work [4], the overlay of the physical and psychological exhaustion of the rate with the financial precarity of seasonal employment had caused the Amazon workers to reach a critical tipping point. Through these dual frames of today's Amazon strike and the historical Company Town, the studio addressed the relationship between housing and contemporary forms of seasonal work that characterize emerging fulfillment, distribution, and e-commerce economies. Developing worker housing in Houston's peripheral edge, the studio sought to make visible these increasingly abstract and hidden forms of work, re-embedding labor, land, and capital into the specificity of site and context. Within Houston's Big Box peripheries, the fulfillment center contains its own internal ecosystems of interdependent populations, economies, material resources, and uprisings, all linked in a corporate totality. The relationships that motivate these internal behaviors produce the complex political, social, and sensorial exchanges of a new type of urbanism—one of interiority, totality, and enclosure [5]. And while the peripheral spaces of the metropolis are increasingly populated by these generic objects, the city itself remains indifferent to the continuous flows of objects, data, and labor driven by these vast economies [6]. Through this lens, the studio sought to leverage the positive aspects of the Company Town—its potential for political solidarity, shared identity, collective presence, and community support—to put forward a more cooperative live-work model. Through the program of cooperative housing, the studio sought to transform the seasonal worker's condition of invisibility and precarity into a new form of political will and social inertia, repurposing the Company Town as a possible frame for collective forms of life and labor.
Re-Live Downtown Pine Bluff
Stephen Luoni, University of Arkansas
Abstract
Once a prosperous cultural urban center in the Arkansas Delta, Pine Bluff (population: 42,700, 78 percent African-American) is the nation's second fastest shrinking city. Indeed, an 1899 study of black wealth nationwide conducted by famed sociologist W. E. B. Du Bois found that Pine Bluff had the fourth highest rate of black wealth behind Charleston, Richmond, and New York City. The school prepared a downtown revitalization plan, Re-Live Downtown Pine Bluff, a housing-first initiative focused on building neighborhoods around downtown "centers of strength". While the revitalization approach is triaged around a combined Framework Plan, Housing Plan, Street Plan, and a Special Projects Plan, students worked with the school's design center staff on the Housing Plan. Re-Live Downtown is structured around affordable walk-up housing types common to early 20th century urban neighborhoods known as "missing middle housing"—multifamily types (between 2-12 units) encompassing townhouses, bungalow courts, duplexes, mansion apartments, live-work units, triple deckers, and multiplexes, including popular four-squares that have not been built since the 1940s. Because walk-up housing is a typologically-driven problem, students studied precedents in nearby Memphis and St Louis to understand the intersections between codes, affordability, form-making in the ordinary, and placemaking concepts associated with urban housing. The studio developed a matrix of 28 prototypes for implementation throughout downtown. The first neighborhood is scheduled for construction in 2021. In the course of fulfilling this semester's housing design studio requirements, students addressed its four objectives to: 1) advance resiliency in communities, 2) engage multiple decision-making domains, 3) introduce research and case studies into the design process, and 4) communicate architectural and urban design ideas that can be readily understood by lay audiences. Students deployed a range of representational techniques from diagrams to renderings to tell a story about placemaking and living.
Cooperative Housing for the 2000-Watt Society – Neighborhoods as Commons
Stefan Gruber, Carnegie Mellon University
Abstract
This studio explores how to house a future world population of 10 billion and design more equitable, inclusive, sustainable and resilient communities. The studio takes "a proposal" by Hans Widmer and the 2000-Watt society as its starting point. In the 2000-Watt society each earthling is allotted a primary energy budget of 2kWh. This entails our individual and shared energy for housing, mobility, food, goods and waste, including embodied energy. Based on principles of participatory and democratic governance, "a proposal" lays out what  such a lifestyle would entail: 20m2 of private living space, 2.5m2 of communal space, no cars, no flights, 6km by train per person/day, 15kg of meat per year, 70l water per day, etc. While these constraints seem extreme, they are not far-fetched: as recently as the 1960s, most countries in the Global North achieved these numbers. More recently, the Covid-19 pandemic has constrained our lives to a much more local footprint and reduced our energy consumption accordingly.
But while the pandemic changed our habits overnight, our habitats still await redesign. Beyond pure metrics, "a proposal" prompts us to reconsider how we share, access and govern resources and design new typologies of collective living. The studio critically reflected on three essential elements of the home: the land, the bed and the kitchen; or the commodification of housing, the binary opposition of private and public, life and work, as well as gendered notions of domesticities based on domestic and social reproductive labor. Then, students tested the implications of the 2000-Watts society for Pittsburgh by envisioning new typologies of collective living and working in a limited equity housing cooperatives. By means of pooling resources and collective governance, neighborhood communities can achieve more local, self-sufficient and circular economies. Thus at an urban scale, housing coops can contribute to reframing neighborhoods as commons.
Neighborhoods for All: Expanding Housing Opportunity in Seattle's Single-Family Zones
Richard Mohler, University of Washington
Bradley Khouri, b9 architects
Abstract
This graduate research studio and seminar focused on advancing progressive policy change. Taught in collaboration with the Seattle Planning Commission (instructor is a member) the coursework builds upon the commission's nationally cited report, "Neighborhoods for All: Increasing Housing Opportunity in Seattle's Single-Family Zones" (instructor is a co-author) released in late 2018.  The report responds to the city's explosive growth and resulting housing crisis in which Seattle has the nation's third largest population of people experiencing homelessness despite being only its 18th largest city.  The report reviews the racist legacy of single-family zoning and notes that today Seattle reserves three quarters of its residentially zoned land for detached single-family homes at  suburban densities artificially constraining the supply of housing and forcing households from the city to auto-dependent locations with long commutes and increased carbon emissions. This has also yielded a dichotomy of housing types in which the city has an outsized percentage of detached suburban homes and large apartment buildings on arterial streets with very little in between. This dichotomy thwarts the city's ability to accommodate its diversity of households including extended families, multi-generational families and unrelated adults who wish to live together in co-living or co-housing communities.  The studio explored alternative housing typologies in six Seattle neighborhoods in  contrast to the "one size fits all" mandate of single-family zoning. Students worked in teams to develop neighborhood and block level strategies in response to neighborhood morphology, existing housing stock, tree canopy, demographics and displacement risk and then worked individually developing projects focused on equity and homeownership. The seminar engaged officials from Minneapolis and Portland who are conducting similar efforts in their cities. The studio results bolster the commission's efforts to revise Seattle's single-family zoning policy to be more inclusive and equitable in the 2024 update to its comprehensive plan.
5:00pm-6:30pm EDT /
2:00pm-3:30pm PDT
Research Session
1.5 AIA/CES LU

Engaged Practices and Projects
Moderator: Nadia Anderson, University of North Carolina at Charlotte
Armatures for Inclusive Placekeeping
Caryn Brause & Joseph Krupczynski, University of Massachusetts, Amherst
Abstract
As community-based design projects and charrettes continue to play an increasing role in the discourse regarding public space, the ideologies of inclusiveness that these participatory processes engender must be critically considered. Approaches that, on the surface, support community participation and engagement can run the gamut from top-down architects-know-best strategies to uncritical acquiescence to community desires. Developing a critical practice that works to contest conventional engagement processes requires the recognition that there is a dialectical relationship between social processes and spatial practices.  Aware that normative models of creative place-making can result in gentrification, displacement and a sense of dis-belonging, "El Corazón / The Heart of Holyoke" project emphasizes an inclusive and socially just framework to create armatures for creative placekeeping.(1) A counter to placemaking, placekeeping has been described as "the active care and maintenance of a place and its social fabric by the people who live and work there."(2) This project is being developed in Holyoke, Massachusetts, a post-industrial city characterized by a large Latinx, mostly Puerto Rican, community. El Corazón's placekeeping strategies focus on participation and representation, and draw on the assets of a community contending with significant challenges, among them historic ethnic marginalization and a recent influx of climate refugees. El Corazón's goals include developing a flexible master planning process for artistic interventions that catalyze the community's creative capacity to develop just and representative places of belonging. The work is proceeding concurrently with efforts to develop Holyoke's Puerto Rican Cultural Area, a district that celebrates and makes visible the vitality of the significant Latinx population. Inclusive strategies have been developed from the outset by first forming an advisory group of local residents, leaders, and activists. This group shapes the project's direction, vets approaches for inclusivity, and promotes cohesion among groups in the project area. One spatial strategy has been to create a flexible master plan that identifies over thirty sites for artistic interventions to be activated as funding opportunities materialize.(3) An associated design strategy has been to imagine interventions as armatures for community contributions that reflect the personal, social, and cultural meanings constructed by residents in their daily lives.(4) Another capacity-building strategy is the pairing of creating artistic works with hands-on workshops for residents to cultivate artistic skillsets and sustainable participation, while encouraging the community's production of its own space.(5) The work will be realized over several years through emergent collaborations. For example, the first project implemented was the installation of banners featuring portraits of local leaders selected by the high school's restorative justice group, who had identified inequities in representations of people of color in their community. For the second phase, we have crafted an inclusive process for selecting, and mentoring, local artists who are responding to community-selected themes in large scale art works.  These more easily realized projects build trust and capacity, and set the stage for more intensive future phases. Through these tactics, the project is testing ideas for centering community voices while creating placekeeping strategies that support the community's everyday patterns of being and belonging.
Playhouse: A Pedagogical Approach to Community-Driven Design-Build Projects
Steven Beites, Laurentian University
Abstract
The paper presents student work produced as part of a 3rd year undergraduate studio, highlighting the methods and methodologies that address the pedagogical significance of collaborative design-build activities and immersive community outreach initiatives. The design-build was conducted over a five-week period, a partnership between several parties including the School of Architecture, a not-for-profit organization and a local material supplier.
Practicing Engagement
Cathi Ho Schar & Dan Milz, University of Hawaii at Manoa
Abstract
The demand for greater civic participation in the planning and design process drives a need to develop critical skills and approaches to the practice of community engagement. This paper presents a research narrative that follows the trajectory of two University of Hawaiʻi Community Design Center (UHCDC) engagement processes, both exploring novel frameworks for outreach as a result of the COVID-19 pandemic. The first project engages an institutional community through a one-month engagement and visioning effort that seeks to reframe the design of an historic campus focal point on the University of Hawaiʻi at Mānoa campus. The second project engages a regional community through a six-month user, stakeholder, and community engagement and design process aimed at envisioning a new civic center for the town of Wahiawā.  Both outreach efforts target populations of approximately 20,000 people. However, the two communities pose different challenges to equity, access, participation, and communication, and an opportunity to assess the similarities and differences of engaging governmental and university leadership and institutional and regional constituents. The two projects also model different approaches, methods, and lessons learned. This paper describes each step involved in developing both engagement processes: the teams' initial comparison of global community engagement frameworks, interviews with Hawai'i-based practitioners to identify local protocols, a survey of digital content engagement platforms, the development of asynchronous digital tools, synchronous exchanges through digital conferencing, and critical reflection on the outcomes of both projects. This discussion acts as a field report on the planning frameworks, checklists, cut sheets, workflows, digital interview and other templates that were developed to help UHCDC more effectively teach and implement in-person and digital engagement. Amidst a changing social, political, and technological context for participation, these projects represent the center's commitment to exploring evolving practices for community engagement as a fundamental component to the inherently political process of community design.
Design Action: North Lawndale. Teaching how to respond to community needs with community means
Odile Compagnon & Lynette Stuhlmacher, School of the Art Institute of Chicago
Abstract
Unlike many architecture studios we teach, Design Action's goal is not the final presentation of a finished project. During 15 weeks we meet with an interdisciplinary group of students from architecture, interior architecture, arts administration, designed objects, sculpture, photography, writing, etc., and we devise ways in which to talk about architecture as a medium to help communities help themselves. As a result, the final presentation is a conversation where local stakeholders in the project can assess how to carry on, with or without the assistance of designers or the next cohort of Design Action students. This practice of architecture is not born by design, it grew out of necessity, as a response to the need for public amenities and services in neighborhoods that the capitalist system has left wanting for investment.  We have been teaching this class for the past 4 years, following other classes focusing on various neighborhoods of Chicago and in Talca, Chile. Even though we have developed specific tools to facilitate the students and the communities' collaboration, the result is never prescribed and everyone is encouraged to listen, to let others speak, to recognize one's skills and limits so that the ideas blossom organically and ad-hoc decisions are taken collectively. Helping architecture students realize what their role might be in the economic system that they are about to practice in, is crucial to the pedagogy we developed.  The professional experience that we bring to the curriculum is essential to trust building. We recognize that only a few students will have the opportunity to practice this organic and social approach to design; it is difficult to make a living working for clients with little financial means. Most students will work in corporate offices for private developers. Yet, this lesson will make them better designers, understanding of the roles others play in design decisions and that their future submissions will all be about tendering (which involves respect) rather than yielding (which involves pressure). Architecture school studio projects have a tendency to gloss over the financial and political aspects of the project development. Students are often given the task to design whole neighborhoods as if the places where indeed available for such endeavors. This might be true in countries where governments do have a handle on what is being built and have the capacity to be a liaison between the people and the designers, but it is not the case in the United States, where architecture projects are driven by economic feasibility before social or environmental feasibility and where governments' strongest handle on design is through policies and regulations. Design Action allows for time to make its work as well. The concepts that are started one semester are developed during the next semester by a new group of students and they mature in the next one yet. Students learn that ideas are not owned, and that they can find fulfillment in being interpreters, agents carrying the vision of those who, ultimately, will find the means to fulfill their own needs.
The Field of Dreams Ecocommunity
Jörg Rügemer, University of Utah
Abstract
Field of Dreams Ecocommunity (FOD) is a community outreach, teaching and research project that links architectural faculty and students with Habitat for Humanity as a non-profit affordable housing organization, professional practitioners, neighborhood citizens, jurisdictions and industry partners, to create learning and research opportunities through resilient, sustainable and social just design and construction projects. FOD development of 20 resilient, affordable houses became the prelude to a new regional design+build program at the University of Utah' School of Architecture, which now serves as a partnership to regional community partners. The partnerships raise awareness of careers in the build environment and provide opportunities for students to engage in community service and creative projects as a way to promote cultural diversity and address issues of social injustice through architecture. FOD as the inaugural project for these partnerships allowed participation in design, development, permitting and construction, offering a comprehensive student construction component during the fall 2018 semester. In addition to project design and research, the author, in collaboration with the [collaborating party] and local jurisdiction, hosted numerous participatory events for students within their classroom framework, to expose them to challenges of urban and architectural design and project research, including [collaborating party] meetings, city planning meetings, neighborhood citizen participatory meetings, workshops, frequent site and manufacturer visits. The integrated design approach taken by the development team allowed at all stages of the project that a cross section of architecture students, faculty, practitioners in architecture, engineering, urban design, and landscaping engaged in meaningful ways. The integrated team approach included explorations of new means of density, establishing a level playfield for affordability and access to resilient housing for lower income demographics, thus bringing relief to the region's housing crisis while respecting local preferences in residential design. As a result, FOD offers units with 60% higher building performance.
Beyond Participation: Rethinking Social Design
Gabriel Arboleda, Amherst College
Abstract
Despite its popularity, the high-design approach to social design has inherent flaws. This is the case even when the high-design project involves community participation. Indeed, participation in and of itself is not enough to address issues of power that affect the practice of social design as a whole. The mere application of participation does not ensure an equal relationship between practitioners and users. Instead, a possible solution arises when subverting the horizontality of participatory design by adopting a bottom-up approach, in which designers position themselves at the bottom of the design hierarchy. This approach is exemplified here with a water-focused housing project in Guyana, designed by the author following this positionality-shift principle.
Michelle Sturges
Conferences Manager
202-785-2324
msturges@acsa-arch.org
Eric W. Ellis
Director of Operations and Programs
202-785-2324
eellis@acsa-arch.org