An intention of all ACSA competitions is to make students aware that research is a fundamental element of any design solution. Students are encouraged to research the various measures of sustainability as well as precedent projects from professional practice. These tools and resources will get you started, however you may use whatever tools and resources are available to you.
Curriculum Addendum
AIA COTE website: https://network.aia.org/committeeontheenvironment/home
AIA COTE Top Ten for Professionals Projects: https://www.aia.org/awards/7301-%20aia-cote-topten-%20awards
Percent of storm water that is managed onsite: SPREADSHEET
Architecture 2030: 2030 Palette, The Zero Tool: Architecture2030.org
Athena Impact Estimator for Buildings: https://calculatelca.com/software/impact-estimator/
Climate Consultant: http://www.energy-design-tools.aud.ucla.edu/climate-consultant/request-climate-consultant.php
The Construction Carbon Calculator: http://buildcarbonneutral.org/
DeKay, Mark and G.Z. Brown. Sun, wind & light: architectural design strategies. 3rd ed. Hoboken: John Wiley & Sons, 2014. Print.
Hawken, Paul, Amory B. Lovins, and L. Hunter Lovins. "Tunneling Through the Cost Barrier." Natural capitalism: creating thenext industrial revolution. Snowmas CO: Rocky Mountain Institute, 2008. Available at: http://www.natcap.org/images/other/NCchapter6.pdf
Kwok, Alison, and Walter Grondzik. The Green Studio Handbook, 3rd ed. Routledge, 2018. Print.
La Roche, Pablo. Carbon Neutral Architectural Design. CRC Press, 2011. Print.
Muller, Brook. Ecology and theArchitectural Imagination. Routledge, 2014.Print.
PVWatts Calculator: http://pvwatts.nrel.gov/
Wells, Malcolm. "ARegeneration-Based Checklist for Design and Construction," Society of Building Science Educators, 2009. https://www.sbse.org/resources/
The Zero Tool is used to compare a building's design or an existing building's energy use intensity (EUI) with similar building types, understand how a building achieved its EUI (via energy efficiency, on-site renewable energy, and/or green power purchases), and set EUI targets: https://zerotool.org/
The American Institute of Architects (AIA) Committee on the Environment (COTE) works to advance, disseminate, and advocate—to the profession, the building industry, theacademy, and the public— design practices that integrate built and natural systems and enhance both the design quality and environmental performance of the built environment. AIA COTE serves as the community and voice on behalf of AIA architects regarding sustainable design. The founding of the AIA COTE in 1990 grew from a series of conversations and debates that date back twenty years. Today AIA COTE celebrates a robust definition of sustainability that frames the process of sustainable design as one that includes the full range of human settlement and ecological issues. Since 1997 the AIA COTE Top Ten Awards program has honored professionals for practices that integrate built and natural systems and enhance both the design quality and environmental performance of the built environment. Information on the awards program and the AIA COTE Measures of Sustainable Design can be found on the AIA COTE website.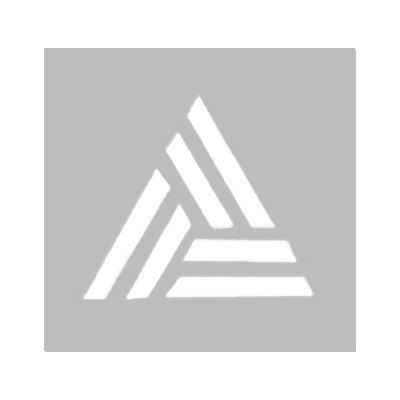 Association of Collegiate Schools of Architecture (ACSA)
Leading Architectural Education and Research
The Association of Collegiate Schools of Architecture is a nonprofit, membership association founded in 1912 to advance the quality of architectural education. The school membership in ACSA has grown from 10 charter members to over 250 schools in several membership categories. These include full membership for all accredited programs in the United States and government-sanctioned schools in Canada, candidate membership for schools seeking accreditation, and affiliate membership for schools for two- year and international programs. Through these schools, over 5,000 architecture faculty members are represented. In addition, over 500 supporting members composed of architecture firms, product associations and individuals add to the breadth of interest and support of ACSA goals. ACSA provides a major forum for ideas on the leading edge of architectural thought. Issues that will affect the architectural profession in the future are being examined today in ACSA member schools.
BuildingGreen helps architects, designers and other sustainability professionals make their projects greener and healthier.
Since 1985, BuildingGreen has been the trusted source on healthy and sustainable design and construction strategies. We support building professionals with membership websites here at BuildingGreen.com and at LEEDuser.com, and with customized consulting and training services.
More homes and businesses in the U.S. are protected by a GAF roof than by any other product. We are the leading roofing manufacturer in North America, with plants strategically located across the U.S. A member of the Standard Industries family of companies, GAF is part of the largest roofing and waterproofing business in the world.
Edwin Hernández
Programs Coordinator
ehernandez@acsa-arch.org
202.785.2324
Eric Wayne Ellis
Senior Director of Operations and Programs
eellis@acsa-arch.org
202.785.2324