2022 Timber Education Prize Winners
Softwood Lumber Board and the ACSA Announce
Winners for Curricular Innovation in Timber Education.
2022 Timber Education Prize Winners
The Softwood Lumber Board and the Association of Collegiate Schools of Architecture (ACSA) announce the winners of the 2022 Timber Education Prize. These innovative courses will be taught at architecture schools across North America in the coming years.
These courses seek to recognize effective and innovative curricula that create a stimulating and evidence-based environment for learning about timber. The use of wood as a building material can achieve multiple design, construction, and performance objectives. Therefore, these courses equip students with the knowledge and design skills to achieve green building goals in a range of project types.
The jury selected five courses to receive a cash prize and support to lead their course at their host institution within the next two years. In  addition the jury selected three courses to receive honorable mentions, for their impactful courses. The five winning course proposals will be presented at the ACSA 110th Annual Meeting.
Tom S. Chung, Wentworth Institute of Technology
Mass Timber has tremendous potential to address issues of climate change, disrupt outdated construction processes and create unique spaces that promote user well-being. We investigate these potentials through research and apply them in a design project. Studio travel thru New England gives students direct exposure to all major elements of Mass Timber architecture:
Sustainable forestry and tree harvesting
Softwood Lumber yard and production of laminates for Mass Timber
Digital fabrication technology and CNC machinery
Prefabrication and Assembly line optimization of building components
Testing & Research of Mass Timber building products
Exemplary works of Mass Timber architecture in New England
Studio begins with analysis of mass timber precedents, each selected for a specific creative approach. This exercise equips the studio with a wide catalog of references for inspiration and approach to mass timber design, tectonics, details, construction and spatial quality. Students are then tasked with "inventing" their own mass timber panel, beyond available products such as CLT, NLT, DLT & MPP to investigate mass timber's architectural and structural potential regarding material reuse, efficiency, systems integration and aesthetics & spatial quality. Studio culminates in a semester long design project, a synthesis of their research, analysis and explorations of mass timber.
Paul Fast, University of Illinois at Urbana-Champaign
Timber, particularly mass timber, is an emerging material within USA and as building structure is cultural, visual, and experiential. It is a sustainable material that becomes a predominant design element due to its scale, exposed surfaces, and haptic qualities. To take advantage of the character of mass timber, architects need exposure to the technical aspects of the material. Building with mass timber is still very much in its infancy in North America, yet it is experiencing burgeoning interest in the industry, necessitating the need for architects and engineers that are fluent in the design of this particular material and construction system.
In this course, students will learn structural design concepts using mass timber and integrate them with building systems. They will also gain knowledge about sustainability aspects as well as manufacturing, pre-fabrication, procurement and erection of mass timber systems. Student's learning will cover subjects including case histories of built mass timber projects in the transportation, commercial and institutional design sectors.
Judith Sheine, University of Oregon
The Department of Architecture at the University of Oregon (UO) initiated a new focus in Mass Timber Design within our existing Master of Science degree program in fall 2021. This focus is designed to fulfill the requirements for a one-year 45 credit (minimum) post-professional degree program for students who have an accredited degree in architecture and want to focus a year of study on topics in advanced timber design. This program takes advantage of the resources of the TallWood Design Institute (TDI), a collaboration between UO's College of Design and Oregon State University's (OSU) Colleges of Forestry and Engineering that promotes environmental stewardship and economic development through research, testing, outreach, and education focused on the advancement of sustainably sourced engineered timber products (tallwoodinstitute.org); the program includes courses and faculty advisors at both UO and OSU. This focus within the MS degree is the first step in what is intended to become a joint UO-OSU Master's degree program in Mass Timber Design with participation by the three Colleges that collaborate in TDI, for students with undergraduate degrees in the disciplines of architecture, wood science, civil and construction engineering.
Jacob Gines & Hans Herrmann, Mississippi State University
Mississippi is Forest Strong. The state contains approximately 19.8 million acres of forested land, which accounts for 64 percent of Mississippi's total area. The value of timber harvesting in Mississippi has averaged in excess of $1 billion per year over the past 20 years and accounts for over 60,000 jobs in the state. The careful planning and execution of sustainable silviculture, forest management practices and harvesting of timber has strategic long-term benefits for Mississippi. At the same time, Mississippi is vulnerable. The increased frequency of catastrophic weather events places our communities and businesses at significant risk. The Mississippi Gulf Coast is particularly vulnerable to hurricanes and other severe weather systems that continually devastate its heavily populated coastlines. In order for Mississippi to be truly strong, we must find innovative ways to construct the built environment for a resilient future.
The course, Forest Strong: Timber Solutions for Disaster Resilient Coastal Development, is proposed to take place in the fourth-year integrative design studio at Mississippi State University. It will explore mass timber and other innovative wood products as catalysts for architectural solutions that address the impacts and realities of severe weather events. The course will endeavor to better understand the issues surrounding climate change and coastal resiliency by working directly with our strategic partners, the Gulf Coast Community Design Studio and the Mississippi Forestry Association. Through these partnerships, the studio will have the opportunity to visit a sustainably managed forest and meet with a licensed forester to discuss forest ecology, silviculture practices and certified management strategies while also tour a local saw mill where studio participants will become better acquainted with timber optimization and machine automation as logs are transformed into dimensional lumber and other wood products. Knowledge of material history, properties and potentials will be essential to the student's development of architectural proposals throughout the course. Leveraging other local assets such as the expertise of the MSU Sustainable Bioproducts faculty and nationally noted mass timber design professionals, students will learn how to calculate embodied energy and provide comparative analysis across several material selections as well as the amount of sequestered carbon their mass timber structure contains for additional comparative analysis.
Nelson Byun, Boston Architectural College
The studio will explore the potentials of mass-timber as a sustainable technology and catalyst for novel architecture in the design of a speculative super-block complex at the Seaport Innovation District of Boston, MA. It recognizes wood as an abundant and renewable natural resource that sequesters carbon when it grows and how the utilization of mass-timber on large-scale architecture can make it a carbon sink, rather than source. Thus, reducing the greenhouse gas steering global climate change in an impactful way. Furthermore, mass-timber has tectonic and aesthetic qualities beyond traditional building materials, presenting a design opportunity to change how we see and experience our built environment.
Image Credit: Zachary Martins, BArch '19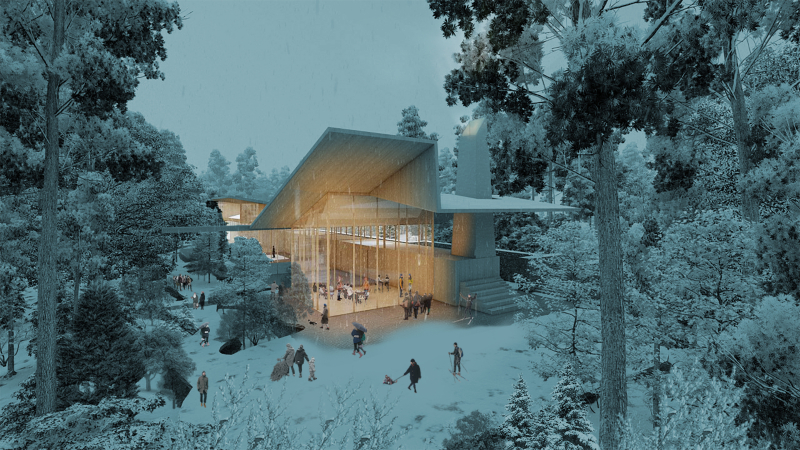 John Folan, Director UDBS, Kimberley Furlong & David Kennedy, University of Arkansas
This Urban Design Build Studio (UDBS) focuses on tangibly REALIZING the POTENTIAL of abundant forest resources that define Arkansas' ecological and economic environment. The fifth in a series of sequential interdisciplinary studios at the University of Arkansas Fay Jones School of Architecture + Design that will culminate in the construction of the Ross and Mary Whipple Family Forest Education Center, this component will utilize a four-phase prototyping process to explore the potential of forest based pedagogy in application. The explicit objective of work in realizing the 5,000 SF facility is to demonstrate timber construction's myriad benefits critical in this century.
Fringe Timber
An Ethics of Care in a Vertical Commons
Lindsey Wikstrom, Columbia University

Given their production of oxygen, and thousands of years of providing fuel and building materials, forests are fundamental to life and civilization, which are synchronistically transformed and interpreted by human thought. From Dum diversas (1452) declaring moral authority to vanquish native flora, fauna, and persons, "into perpetual servitude" to the ongoing practice of imagining American forests as wilderness in the form of National Parks (1916), as opposed to occupied and cultivated indigenous landscapes; the last 500 years of Euro-centric power produced imaginaries of nature, value, virtue and therefore personhood. For anti-colonial, renewable, and therefore mass timber urban environments, the urban fringe—its underlying protocols for cultivation, making, moving, using, and reusing—must be re-designed.
Image Credit: Crown Shyness by Angela Sun and Tung Nguyen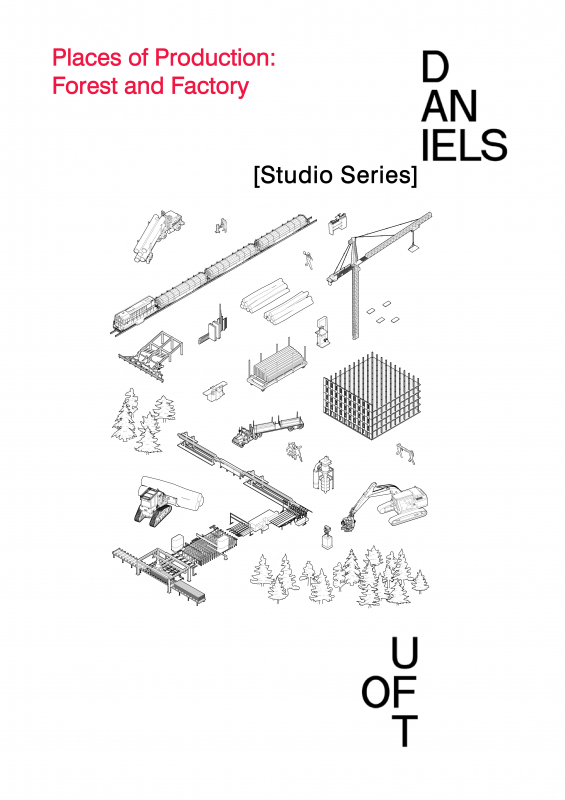 Brigitte Shim & Robert M. Wright,
University of Toronto

Forest and Factory is an advance design studio with architecture and landscape architecture students exploring how a sustainable Canadian resource – wood and its automated production could inspire a variety of approaches to thinking about an existing industrial site and the design of a new production facility. The results were an intense exploration into the interrelationship between forestry, sustainability, landscape and built form. The Daniels Faculty of Architecture, Landscape and Design partnered with Element5, a Canadian CLT company whose new production facility in St. Thomas Ontario will house a fully automated CLT and glulam production facility. The students examined the relationship between forestry, wood and its role as a sustainable resource.
The jury for the 2021 Timber Education Prize includes:
Daniel Bankhead
Prairie View A&M University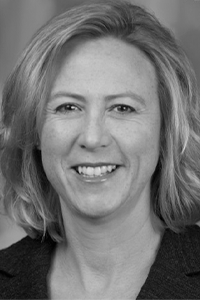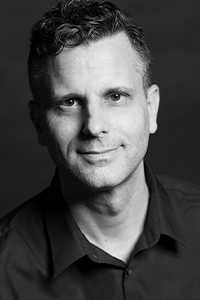 Ulrich Dangel
University of Texas at Austin
Softwood Lumber Board
The Softwood Lumber Board is an industry-funded initiative established to promote the benefits and uses of softwood lumber products in outdoor, residential, and non-residential construction and to increase demand for softwood lumber and appearance products. Through strategic investments in pro-wood communications, standards development, design and engineering assistance, research, demonstrations and partnerships, the organization seeks to make softwood lumber the preferred material choice from both an economic and an environmental standpoint.
Association of Collegiate Schools of Architecture
The mission of the Association of Collegiate Schools of Architecture is to lead architectural education and research.
Founded in 1912 by 10 charter members, ACSA is a 501(c)(3) nonprofit association of over 200 member schools in several categories. These include full membership for all accredited programs in the United States and government-sanctioned schools in Canada, candidate membership for schools seeking accreditation, and affiliate membership for schools for two-year and international programs. Through these schools, over 5,000 architecture faculty are represented.
ACSA, unique in its representative role for schools of architecture, provides a forum for ideas on the leading edge of architectural thought. Issues that will affect the architectural profession in the future are being examined today in ACSA member schools. The association maintains a variety of activities that influence, communicate, and record important issues. Such endeavors include scholarly meetings, workshops, publications, awards and competition programs, support for architectural research, policy development, and liaison with allied organizations.
ACSA seeks to empower faculty and schools to educate increasingly diverse students, expand disciplinary impacts, and create knowledge for the advancement of architecture.