To read full session descriptions and research abstracts, click the session title in the schedule-at-a-glance.
The conference schedule is subject to change. Please check back for the most up-to-date information.
SCHEDULE WITH ABSTRACTS

MONDAY, June 15, 2020
Monday, June 15
11:00am EDT

Monday, June 15
1:00pm EDT

Peer Review Session, 1.5 LU
Moderator: Jason Carlow, American University of Sharjah

Narrative Homes
Matthew Celmer
Syracuse University
Narrative Homes is an ongoing self-initiated theoretical research project exploring home design through the lens of literature. The creative exploration focuses on the relationship of narratives (story telling) to the architecture design process. Each home in this series is designed based on a selected portion of narrative literature. The project will investigate the techniques an architect and writer have at their disposal with the intent of discovering affinities and overlaps in method. How would one approach designing a home when a narrative text is the primary constraint? As a traditionally trained architect my current focus is finding ways to disrupt my received ideas on architecture. Narrative Homes uses two tactics to circumvent the common approaches to architectural design. First, it looks outside of the field of architecture to understand and borrow techniques from adjacent artistic spheres. Secondly the project is an investigation in voluntary self-imposed constraints. Historically in art, self-imposed constraints have been harnessed to produce unexpected and unpredictable results. The first home in this series was designed using text from The Stranger by Albert Camus and was completed in the 18-19 academic year. The full research project is envisioned as a series of four homes with each using a different literary text as the point of origin. The serial nature of the research is critical for comparison, referencing and retrospective analysis. Using literary narratives as a starting point for design requires invention and experimentation with architectural representation and media. The typical architectural drawings of floor plans, sections and elevations are static and do not allow for the dynamic nature of a moving narrative. Exploring unconventional architectural representation techniques through drawing, collage and physical models is a continued focus for this research. The Narrative Homes research project was recently accepted by the I-Park Foundation, an International Artists-In-Residence program as part of their summer General Residency Program. The proposal was reviewed by an architecture/landscape discipline specific selection panel. During the 4 week residency this summer the preliminary design of the next two homes in the series will be developed. Narrative Homes has also received a Faculty Research Grant for the 2019-2020 year from the Syracuse University School of Architecture. The grant funding will go towards the development of physical models for each home in the series and will be used in the upcoming academic year. The five images included with this abstract are from the first Narrative Home based on a selected portion of the novel The Stranger by Albert Camus. For the ACSA 108th Annual Meeting all four completed Narratives Homes would be presented as a series.
GATOR house: A Typology of Resilience
Sarah Young
University of Louisiana – Lafayette
Michael McClure
University of Louisiana – Lafayette
Ursula Emery McClure
Louisiana State University
Most buildings in southern Louisiana's wet, hot, humid, and more often than not volatile climate seek to resist the extreme conditions by creating a presumed impenetrable barrier. Since the advent of HVAC, levees, dams, and surge barriers, a construction culture of resistance has permeated the built environment. This has proven less than resilient and has resulted in billions of dollars in remediation and and even more tons of construction debris. Counter to this approach, the camp, GATOR house, encourages interaction with Louisiana's natural and dynamic environment and attempts to resist by existing with. Traditionally, the camp typology functioned as a hunting and fishing retreat; minimal, low energy, a little rough, and occupied episodically according to season. Once a rustic shed for storing fishing and hunting gear, this typology has taken on additional uses to become a coveted gathering place for families and friends to enjoy the outdoors – camps are part fish cleaning station, part summer home. As the typology became as much a summer home as hunting blind, its relationship with nature diminished. It became a typical house. GATOR house attempts to reimagine both the historical function and practicality of a camp and more contemporary social gathering demands all while preserving the overarching function as a commune with Cfa1 nature. Sited on a fluctuating Louisiana waterway, an infrastructurally controlled oxbow lake in Ventress, LA, durability and water resistance are critical. First, and foremost, GATOR house is raised 4' to 8' above the 500-year flood stage to mitigate inundation. It is also constructed with low-maintenance materials that resist water, rot, and insects including a tough exterior hide of corrugated and v-crimp metal, composite decking, and concrete block and interior finishes of recycled vinyl, reclaimed cypress, and quarry tile. These materials not only withstand the humid conditions of the Cfa but also allow the owners to spray off their camp with a hose. Additionally, nine metal roll-up doors protect the camp while owners are away and in the event of extreme weather. The GATOR House's communion with nature is more than just material. It is social and spatial with almost all social gathering occurring "outdoors." The lower-level waterfront porch, angled to capture prevailing breezes, functions as a dining area and the upper-level porch acts as the home's living room. Industrial-grade fans with flexible controls keep both screened porches cool and comfortable. Adjacent to the waterfront porch are stadium seats and stairs that wrap around a 100-year-old cypress tree. Occupying the interstitial space between "outside" screened porch and "outside" on the waterfront, they provide seating for gathering, barbecuing, cleaning fish, or enjoying the view. Hidden behind the stadium seats lies an outdoor shower for rinsing off after a day on the water. The only spaces that are truly "inside" are the three sleeping rooms, master bath, and small kitchen. Using natural ventilation, fans, and deep shade, heat, humidity, and insects are mitigated to establish human comfort in an infamously uncomfortable environment.
1 Köppen-Geiger climate classification in south eastern United States
Design and Domestic Narratives
Julia Jamrozik
University At Buffalo, SUNY
Thinking of spatial memories defines architecture as an armature that satisfies more than the needs of shelter but is rather an infrastructure for experiences. The relationship between spaces created on the draughting board of the designer and lived experience in space becomes manifest in the personal memories of the inhabitants. If architecture is to be understood through the disciplinary rubrics of history, technology and style, it must also be understood through the more fleeting and the more personal memories it creates. Referring to Gaston Bachelard's descriptions of his childhood home in "The Poetics of Space," this paper assumes that the domestic spaces one inhabits become ingrained in conscious or unconscious being.[i] As tactile, kinesthetic and sensorial experiences they form the backbone of our recalled landscapes. Bachelard states: "Memories are motionless, and the more securely they are fixed in space, the sounder they are."[ii] Thus the more specificity one can embed in a space the more unique value it has in terms of experience and consequently in terms of memory. Referencing Bachelard, but also Claire Cooper Marcus and Rachel Sebba and their writings related to children, this paper elaborates on the themes of experience and memory and their relationships to design based on two projects: "Growing up Modern" and "Sky House." For the research project "Growing up Modern" we used a methodology based on oral history and spoke with children who were the first to inhabit early Modernist houses and housing. We also revisited the iconic homes themselves to document the spaces through the lens of the childhood recollections. We interviewed the original inhabitants of the row houses by J.J.P.Oud in the Weissenhofsiedlung, the Tugendhat Villa by Mies van der Rohe; the Schminke House by Hans Scharoun; Le Corbusier's houses in Pessac, and his Unité d'Habitation apartments in Marseille. From the conversations we can draw links between the idiosyncratic moments of the homes and the personal memories of their former inhabitants. While the intensity and emotional attachment to the childhood spaces varied from narrator to narrator, there were several significant moments of discovery from the scale of the neighborhood to that of the architectural detail. The research project influenced the subsequent design of "Sky House." We were certain to include the clients' daughter's desires and opinions along with those of her parents in the process. Beyond an unusual massing which relates to the topography of the site, playful idiosyncratic elements are placed throughout the home from a glazed brick socle for the wood stove, to scattered colourful coat-hooks and a custom undercroft swing-bench. "Sky House" is rooted in a desire to accommodate and elicit personal domestic narratives as much as it is driven by a careful understanding of the site, and associated massing, programmatic, environmental and material strategies.
[i] Bachelard, G. (1958). The poetics of space. Boston: Beacon. Bachelard speaks of "the house where one is born" but we want to expand that here to include childhood homes more broadly.
[ii] Bachelard, G. (1958). The poetics of space. Boston: Beacon. p9
ORA House – An ecosystemic approach to design of a net zero house for the middle east
Shameel Muhammed
Heriot Watt University
A net zero residential unit for a harsh climate condition as that of the middle east is a challenging goal. With temperatures rising up to 50 degrees during peak summer in addition to occasional dust storms and high humidity levels, achieving a desirable indoor comfort conditions require architects and engineers to break away from the conventional design strategies and look for innovations in spatial planning, materials and building technology. ORA house is a net zero residential project that was designed and built for the first ever Solar Decathlon Middle East 2018 (SDME). SDME 2018 – an international design competition was organized by Dubai Electricity and Water Authority of United Arab Emirates in collaboration with Department of Energy – United States. The ORA House project was led by a multi-disciplinary team of undergraduate students and faculty. The project was developed over a period of one and half years in collaboration with key industry partners. One of the successful design strategy for the ORA House was the conception of its own name. Inspired by the model of natural ecosystems, 'ORA' an acronym of 'Organic', 'Resilient' and 'Adaptive' represents three separate ecologies that come together forming a synergy whereby the independent systems operates in a symbiotic relationship. While the 'Organic' ecology comprises of all the passive design strategies, 'Resilient' ecosystems addresses the active design systems employed in the ORA House. 'Adaptive' ecosystems recognizes and facilitates the requirements of a multi-cultural and diverse population of UAE. The adoption of a diversified ecosystem as its driving design concept, helped the multi-disciplinary team to align their individual design components to a holistic integrated system. This increased the efficiency and performance of the ORA house in comparison to the conventional residential models that prevails in the region.   This project presentation shall give insights into the strategies and systems of each of the independent ecologies that contributes to the overall ecosystem of the ORA House.
Two Houses: A Case Study in Hubris and Stewardship
Chris Cosper
Ferris State University
In 2015 and 2016, two very different houses were torn down: Ray Bradbury's house in the Cheviot Hills neighborhood of Los Angeles, and the Bavinger House, designed by Bruce Goff, outside Norman, Oklahoma.  At first examination, these two houses had little in common: Ray Bradbury's house dated from 1937 and was conventional for L.A. houses of its time, notable only for its bright yellow color—and its resident, a 20th century literary master.  Meanwhile, the Bavinger House, built between 1951 and 1955, was known for its singular quality, arguably the masterpiece of a master architect. Despite the differences in the houses, the stories of their demolition have many overlapping qualities.  Specifically, the destruction of these houses was the result of a lack of stewardship and an excess of hubris.  In the case of the Bradbury House, the house was ultimately judged on its architectural merits alone, isolated from its notability as the residence of an important author and screenwriter.  The final owners of the Bradbury House—who purchased the house with the explicit intent of demolishing it—showed utter contempt for the home's cultural significance.  In the case of the Bavinger House, the owner—who inherited the property—showed no regard for or even understanding of the house's architectural value.  In both cases, significant heritage was lost because people acted as property owners, not cultural stewards.  In neither case was the idea of an obligation to others paramount or, arguably, even present. Notably, the stories of the demolitions played out in the media, but perhaps more dramatically on social media, where premature obituaries of the Bavinger House may have helped seal its fate.  In both cases, concerned citizens used social media to voice their desire that the houses be preserved, but in both cases, those citizens were ignored. More than just an interesting tale of two demolished houses, the stories of the Bradbury House and the Bavinger House provide an opportunity to explore aspects of conservation, cultural heritage, ethics, and professional judgement.  As an impromptu classroom discussion led by this author suggests, the parallel stories of the Bradbury House and the Bavinger House provide a valuable entry point to classroom discussions of the above-listed issues because of—not despite—the contrasting nature of the houses: a house important for non-architectural reasons, and a masterpiece of 20th century architecture.
Material and Construction Technology
Peer Review Session, 1.5 LU
Moderator: Ulrich Dangel, University of Texas at Austin

Contents under Pressure: Using Architecture and Forestry with Fire-Retardant-Treated Wood to Construct Better Connections between the Built and the Natural Environments
Michael Eckhoff
Hoover Treated Wood Products, Inc.
The United States is undergoing a national wood revival. This wood revival's nascent emergence suggests that architects are (again) becoming more familiar and comfortable with the advantages associated with wood-based construction, albeit slowly and in a piecemeal fashion. What appears to be missing from the wood revival, however, is not the sense of aesthetics or utility but rather the sense of urgency. After years spent teaching seminars to practicing architects, engineers, building/fire inspectors and officials (including in the wildland-urban interface or WUI) and teaching forest policy and wood products classes to university students, including about fire-retardant-treated wood (FRTW), class participants seemingly lack awareness of the connections between wood utilization and forest health based on questions they ask of the instructor during class.
This paper will strengthen the case for building (stronger) connections between architecture university programs and forestry/wood products academic programs in the United States. First, this paper will review recent data concerning both the current housing crisis as well as the current forest health/wildfire crisis in the United States, suggesting that addressing the forest health/wildfire crisis sustainably could help address the housing crisis simultaneously. Next, this paper will briefly qualitatively review professional architectural and forestry/wood product-focused organization accreditation schemes. Finally, the paper will suggest ways to adopt simple and inexpensive changes in pedagogy to help build those stronger connections in the absence of support from accreditation guidelines, with an emphasis on building with wood in the WUI.
Acoustical Panel Ceilings: Origins
Keith Peiffer
Oklahoma State University
Acoustical panel ceilings (APCs) are a mainstay in contemporary architecture. As a flexible, modular system of cross-T frames and solid panels suspended from the structure above, the APC provides the enclosure above many of the spaces we inhabit everyday: schools, offices, hospitals, and retail stores. It is a humble system, functional yet inexpensive, and it is everywhere. If "the secret ambition of design is to become invisible" as Bruce Mau asserts, then the APC has achieved this hallowed place within design as an assembly that performs effortlessly while often receding into the background, ubiquitous and taken for granted.
Its current status as a background material, however, belies its revolutionary beginnings. Although certainly not limited to this lineage, the contemporary APC was birthed as an innovative materialization of the aspirations, conflicts, and contradictions within Modernism, and is particularly indebted to the slab-style office buildings of the 1950s. To establish this context I will explore Modernism's interests in standardization and industrialization of building components, clear-span universal space, and the integration of new technology through the following precedents: Mies van der Rohe's clear-span pavilions, architectural magazines, product advertisements featuring renderings by Helmut Jacoby, and three 1950s high-rise office buildings. The confluence of these interests, explored in architectural practice, spurred more than a decade of focused development of the suspended ceiling in the 1950s, resulting in the Acoustical Fire Guard product that closely resembles the APC still installed broadly today.
Although architectural history and theory has not often mentioned the APC specifically, we can trace broader disciplinary influences to their manifestation in the APC. My interest is not in arguing for a newer or better alternative ceiling system, but in placing the APC at the center of the story, synthesizing various theoretical, historical, and technical developments to return to its beginnings with fresh eyes.
Building an Ecosystem: Integrating Rooftop Aquaponics with a Brewery to Advance the Circular Economy
Gundula Proksch
University of Washington
Erin Horn
University of Washington
By 2050, two-thirds of the world's population will live in cities and consume 80% of the global food supply. As the changing climate exacerbates pressure on all sectors of the economy, new frameworks for resource management in urban areas have been introduced. The food-water-energy nexus and the circular economy are two prominent examples; these conceptual frameworks recognize that resources consumed by cities are finite and intricately interdependent. In alignment with these ideas, professionals in the built environments shoulder a significant responsibility to design future buildings, neighborhoods, and cities that can sustain themselves while exerting minimal impact on the surrounding environment. The supply and consumption of food, water, and energy in future cities have, therefore become an architectural problem – and an opportunity for designers to contribute to a more significant societal shift.
In response to the strain that the current food system places on freshwater and fossil fuel supplies, urban agriculture projects that depend on technological innovation and an ecosystem approach are becoming more common. Aquaponics and other closed loop systems particularly aligned with the food-water-energy nexus and circular economy. To be implemented in cities, aquaponics must be examined from the built environment perspective – most commercial-scale aquaponic farms require climate control to produce food year-round. Additionally, aquaponic farms have the potential to interact with other urban programs, as illustrated by The Plant in Chicago, IL and the BIGH Ferme Abattoir which provide adjacent spaces for growing, processing, and selling food as well as hosting community and education events (see Figure 1 and Figure 2). In the interest of achieving a fully circular urban economy, aquaponic farms' inputs and outputs can be integrated with inputs and outputs of other urban facilities.
This paper investigates the potential integration of aquaponic greenhouses with brewery spaces, to make use of the circular nature of this growing system. In the case of integrated greenhouses, careful design and a wide range of innovative technologies can be used to recycle growing and brewing process byproducts and reduce the overall energy and water demand while producing fish, crops, and beer. The key in this examination is to evaluate the potential of each process byproduct and describe how it can be captured and reused. (see Figure 3) Potential resources that can be linked between aquaponic growing and brewing by thoughtful architectural design include:
Water (rainwater collected on site and wastewater generated by each process)

Heat and energy (excess process heat and solar energy capture)

Organic matter (captured CO2, spent grain, yeast and hops and diatomaceous earth
The goal is to link as many resource inputs and outputs as possible to create a productive ecosystem for a circular economy. As cities transform to manage the food-water-energy nexus sustainably, architectural design that is intimately involved with the industrial processes that buildings host can play a crucial role in closing the urban resource loop.
Printing Architecture: How Additive Manufacturing Methodologies are Posited to Transform Building Construction?
Jian Zhu
Washington University in St. Louis
Heewoong Yang
Washington University in St. Louis
Hongxi Yin
Washington University in St. Louis
Ming Qu
Purdue University
Wenjun Ge
HIC Architects
By demonstrating an innovative, attractive and sustainable home, the Lotus House aims to explore the technological frontier of 3D printing in both architectural design and construction. Led by a transdisciplinary group of faculty in the departments of: Architecture, Construction Management, Computer Science and Engineering; the project was developed with oversight and partnership with companies leading the industries of construction and composite materials in both the US and China. The Lotus House is a 650 ft2, single-story home that competed in the Solar Decathlon Competition in 2018. The intention of the project is to demonstrate ability of 3D Printing technology to implement the mass customization of complicated organic structures into the housing typological market. The home is composed of 35 refabricated panels, each of which are entirely unique from one another. These panels are separated into twelve parabolic-shape panels for the exterior wall, eight double-curved panels for the pitched roof and fifteen irregular panels for entrance. Each panel consists of an outer shell of glass fiber reinforced concrete (GFRC) and an inner shell of glass fiber reinforced gypsum (GFRG). These shells are connected and supported by a fabricated steel skeleton, insulated with spray foam insulation. The component information for GFRC, GFRG and the steel skeleton were combined in a Revit Dynamo digital model environment and then sent to 3 different construction and composite material factories in China. This was done so that all components could be simultaneously produced. To reduce the deviation of each component before preassembling the GFRC, and steel skeleton together, each component was 3d laser scanned in the factory. This enables the digital comparison of the built components geometry and the true components geometry, which was designed and desired. Students used the high accuracy of prefabricated panels to ensure a compressed on-site construction schedule. The proof of this, is that project was finished on site within an impressive 20 day complete construction schedule with unskilled labor. To develop a quantitative comparative study of the effectiveness and economical differences of form making approaches, three GFRC prefabrication processes were utilized. Each being fully documented by using digital models and 3D laser scanning, these approaches were: traditional wood formworks, CNC foam formworks and 3D Printed formworks composed of 20% carbon fiber reinforced ABS thermal plastic polymer. This project demonstrates that the 3D Printing technology makes it possible to both improve productivity and decrease construction cost harmoniously in the most difficult construction type: the mass customized organic structure. In the future, this study will be the foundation for a cost analysis of 3D printing in other customized building types and situations.
Monday, June 15
3:00pm EDT

Peer Review Session, 1.5 LU
Moderator: Marcella Del Signore, New York Institute of Technology
Droplet Pavilion
Steven Beites
Laurentian University
The pavilion explores the development of a novel hybrid façade system combining the fluid and ornate qualities of Ultra High Performance Concrete (UHPC) with the ephemeral and performative qualities of an Aluminum Composite (ACM) rain screen system. Situated in one of the city's oldest ravine networks, the project seeks to develop a distinct narrative thread through the commemoration of the area's local heritage, highlighting the important connections with this site's history and its natural environment. Within this region, 4 large ravines converge as three tributaries merge into the main river resulting in a series of river streams and undulating topographic conditions. The resulting rivers and creeks had a significant impact on the area's history, representing an important source of energy for early European settlers and shaping the physical and social fabrics of the region. The development of the pavilion within the urban park, consisting of a reflecting pool in the summer and community ice rink in the winter, further emphasizes this thematic direction. As water is an integral element to the ravine systems, which serves to shape the landscape and the area's history, it is equally significant within the context of the community park, speaking directly to the importance of engagement, encouraging involvement and activity on the part of residents, visitors and patrons alike. Accordingly, the translation of this idea begins with an abstracted representation of water droplets and ravine conditions. The imagery is reinterpreted and extrapolated to generate a unique set of 3-dimensional sculptural shapes that give abstract expression to the mappings. The result is a series of self-similar modules, symbolic of water droplets that fit together and form intricate, three-dimensional UHPC façade panels. The combinatorial pieces are formally similar yet characteristically different; operating at different scales, the pieces come together to form a varied yet uniform waterscape across the pavilion. A series of openings are introduced into the UHPC modules giving way to a blue anodized aluminum material. As the viewer moves past and around the pavilion, different wavelengths of light are reflected back to the audience. The result is an ever-changing colour gradient with iridescent highlights that create the illusion of light fluttering across water. The pavilion demonstrates a novel ACM-UHPC composite rain screen system that employs a double-wall construction to protect it from the elements through its outer layer and simultaneously providing thermal insulation and preventing air leakage through the inner cavity. It explores the potential of rich material effects that can extend beyond superficiality by addressing structural and performative criteria, all the while producing enhanced architectural spaces. Exploring composite materials, computational tools and digital fabrication within a performative and conceptual framework, the design symbolizes the importance of water to the region, paying tribute to the area's distinctive ravine system and the community activities in and around the pavilion.
ASHED - The South Sioux City Community Orchard Facility
Jason Griffiths
University of Nebraska-Lincoln
ASHED is a showcase for South Sioux City's Ash Reclamation program and the first cross-laminated timber building in Nebraska. It was built in response to the growing concern for ash tree depletion by the Emerald Ash Borer Beetle and a need to prepare students with knowledge of engineered lumber construction. ASHED was conceived as a building that would compensate for the loss of ash trees in local parks. It was important that the timber reappeared within the community and that the building's program would support the growth of trees in the new orchard. ASHED resulted from UNL's new Design Research Studio curriculum which allows students to deepen individual research agendas. For the Design-Build DR studio these themes included engineered lumber (digital design/site/delivery/assembly procedures), DB pedagogy, American architecture and wood, contemporary craft, and beetle-kill timber reclamation. This period of research resulted in several students getting accepted and presenting papers at the 2017 ACSA conference.
The DR studio also allows students to study for two continuous semesters with one instructor. In some cases, students could refine individual components of the project through Independent studies. This continuity was essential for the completion  of the project which lasted over two years. Student research was also conducted in parallel with a grant-aided faculty research (from the USFS) to fund three years of teaching, travel, post occupancy analysis and professional development. As a result of the "Great Plains CLT Market Development through Architectural Education" award provided further impetus to the level of research that was subsequently applied to the ASHED project. In this way ASHED allowed us to speculate on the future of Design-Build pedagogy. It provided students with deep learning in self-selected areas of expertise and produced high levels of craft, CLT fabrication experience and knowledge of local environmental issues.
Groundwork
Adam Modesitt
Tulane University
Groundwork is a multipurpose outdoor classroom, event space, and community facility run by a local nonprofit organization. The project provides a new space for the nonprofit, which educates local grade school students about environmental conservation, water management, and urban agriculture. Groundwork takes cues from the local urban fabric and simultaneously creates a distinctive, vibrant, colorful space befitting the work of the nonprofit. Anchoring the project is a 410 square foot outdoor classroom and gathering space, framed by two 16-foot concrete gable-profile walls, and paved with custom concrete tiling. The walls and pavers are dyed blue with pigment in varying proportions, to create a gradient from dark blue at the ground, to nearly white at the top of the gables. Patterned relief on the surface of the concrete walls was created through the application of a custom set of CNC (computer numerically controlled) form liner.
The surface patterns design evokes a bush hammer concrete finish associated with Brutalist architecture, but brightly-colored concrete takes the place of the somber grays tones typically associated with Brutalism. The outdoor classroom connects multiple adjacent landscaped workspaces and opens up to the street via an operable, wood slat slide gate. In addition to the outdoor classroom, the project scope also includes landscape design, water infrastructure, perimeter fencing, signage, gardening stations, and storage facilities. Groundwork was designed, built, and constructed in a single semester by a team of 14 students. Studio pedagogy integrated research on local vernacular building traditions, and involved working closely with a diverse group of local stakeholders. Throughout, the studio sought to combine, hybridize, and discover new possibilities for architecture at the intersection of advanced digital fabrication technologies and sustainable, vernacular methods.
Where do the Twigs Go?
Faysal Tabbarah
American University of Sharjah
The paper describes the theoretical framework, design and technical processes behind Where do the Twigs Go?, a temporary 3000 ft2 spatial construct in Dubai, United Arab Emirates. The project is made primarily out of scavenged palm fronds, palm leaves and paper pulp from recycled paper. The paper describes how the relationship between the theoretical framework, design and technical processes work to: 1. Integrate painterly attitudes and workflows into contemporary computational design methodologies and highly standardized modes of sustainable design production; 2. Rethink how ideologies and practices of Environmentalism impact architectural practice in the Middle East and North Africa. The brief was to create five 500 ft2 temporary exhibition spaces that operate as a public spatial landscape. Each of the five differentiated spaces is defined by highly textured exterior surfaces constructed through the layering of natural (i.e. Palm fronds and leaves) and synthetic materials (i.e. Paper pulp) to create conditions that challenges the visitors' assumptions about material, construction, and the environment. The textures recede in the interior spaces, giving primacy to the exhibition material. Ultimately, the spatial composition, materiality and curatorial framework create an activated public space. Materially, the non-linear structuring of textured surfaces with natural and recyclable synthetic materials emerged by asking a child-like question: Where do the twigs go? The question emerged from an attempt at rethinking the life span of materials used in constructing temporary structures. Thus, the project explores the potential second life that plant matter can have between the time they are harvested, and the time they turn to compost? The answer presented here comes in the form a thickened yet porous structural wall. The paper is structured in four parts. First, it describes the theoretical framework that drives the larger body of work. The framework integrates painterly attitudes in design with alternative views towards Western environmentalism. Looking at the shifts in European representational art styles between the Late-Renaissance and the Baroque, art historian Heinrich Wolfflin identifies a material shift from the linear to the painterly. Wolfflin defines the painterly as limitless, receding, open, and lacking in linear hierarchy, eluding to ambiguous part-to-whole relationship deployed in this project and body of work1,2. This parallels the shifts from Western conception of the environment that also drive the project. Second, the paper describes the design process and its relationship to the framework. The project developed through a digital/analogue workflow that moved between scavenging for natural material, 3D scanning, digital simulations, and physical prototyping to produce painterly material systems. Third, the paper maps the alternative modes of material sourcing that have to take place in such a project, and the industry relationships that facilitate these alternative sourcing processes. Finally, the paper describes the construction process. Each space is composed of thickened wall surfaces (7 x 9.8 x 0.2 ft) that include: 1. Scavenged palm fronds and leaves; 2. Paper pulp made from recycled newspapers; 3. White-wood frame; 4. Metal wire-mesh. At the end of its 7 days short life, all elements of the project have been composted or recycled.
Endnotes
1. Wolfflin, Heinrich. 1950. Principles of Art History: The Problem of the Development of Style in Later Art. Dover Publications.
2. A version of this paragraph was written in a previous paper co-authored with another individual. Full credits will be given upon acceptance.
Peer Review Session, 1.5 LU
Moderator: Scott Murray, University of Illinois, Urbana-Champaign

Impact of Louvers Geometry of Windows on Cross-Ventilation in a Generic Isolated Building (Computational Fluid Dynamic (CFD) Simulation)
Maryam Kouhirostami
University of Florida
Mahtab Kouhirostamkolaei
Noushirvani University
Mahya Sam
University of Florida
Ashish Asutosh
University of Florida
Charles Kibert
University of Florida
Designing an optimum natural ventilation system is not so simple, however, it has a long-lasting effect on human health and economic. There are many different items that have significant impacts on the air flow rate in a building such as windows design. For instance, the design of window louvers can have a considerable influence on the cross-ventilation flow. Many studies on natural ventilation have been released in the past; however, a review of the literature shows that most of them just considered the angle and direction of louvers. The purpose of this research is finding the optimum geometry for the design of a louvered window to improve the quality of natural ventilation in a classroom. This paper presents a Computational Fluid Dynamic (CFD) simulation in the classroom setting. The study analyses natural ventilation flow with five different geometry of louvers in the generic isolated classroom with the following dimensions: 21'*27'*12′. To make the study valid the geometry and dimension of the wind tunnel is the foundation for this simulation. Hence, dimensions of the domain are 70'*240'*12. The louvers operate in a circular motion about a central pivot and all louvers are at 30-degree. Wind direction is 15-degrees toward the north-west. The results show that aerodynamic geometry, which is a simple wing shape, has the best impact to improve air movement through the louvers. This design would increase the air velocity from 2.6 f/s to 3.9 f/s. Furthermore, it would conduct air to the upper side of the room. This result would be beneficial for designers and industry to design and produce high-performance façade in the future.
X-Maps: A Computational Method for Space Planning Using Multi-Variate Occupant Comfort
Elham Soltani Dehnavi
University of Washington
Christopher Meek
University of Washington
The indoor experience can be affected by several environmental conditions, including visual, thermal and acoustic comfort, Indoor air quality, layout, and location. There are physical metrics for each aspect that are calculating the occupant's comfort by considering the acceptable ranges defined by widely recognized standards. There are also other factors such as occupant's characteristics like metabolic rate and clothing insulation, building's characteristics, and outdoor climate that influence the indoor conditions. Unfortunately, some of these aspects are conflicting with each other, and most of the studies have looked at the comfort metrics in isolation. Also, in most cases, putting the same weight to all factors can result in inappropriate conclusions. So, it is essential to consider all or at least a number of these comfort factors and rank them in order to have a better performance in office indoor environment. The physical factors related to comfort and productivity inside office buildings are location, metabolic rate, clothing level, window-to-wall ratio, glazing type, shading, natural ventilation, and heating and cooling set-points. These parameters can be used as simulation inputs to provide better space planning process. This study suggests two types of analytical prototypes that overlap different comfort factors in office buildings and can give designers an overall and broader perspective on space planning and comparing different zones inside the office from a comfort point of view. Computer simulation is used to provide the information needed. The simulation tools include the Grasshopper and plugins such as Ladybug, Honeybee, and EnergyPlus. In order to produce the X-Maps (experience maps), annualized climate-dependent percent of time-based metrics are selected for comfort evaluation and simulation. The first prototype is zone-based; its purpose is to identify the position relative to the window, and it goes through the Y-axis. For the zone-based simulation, the floor plan is divided into zones parallel with the window that the depth of each zone is 1.5 meter because most of the office workstations are 1.5m by 1.5m. The Thermal Comfort Percentage (TCP), Percentage of People Dissatisfied (PPD), spatial Daylight Autonomy (sDA), and Annual Sunlight Exposure (ASE) is calculated for each zone. The results are overlapped in the charts in order to choose the best zone. So, the effect of metabolic rate, clothing insulation, location, window-to-wall ratio, and improvements such as glazing type, shading, and heating and cooling set-points can be analyzed separately, and the best configuration could be selected. The second prototype is grid-based; its purpose is to find the spatial location in the XY axis and the optimum direction for the desk to be facing. For grid-based simulation, the floor plan is divided into 1.5m by 1.5m grids and the Occupied Thermal Comfort Percentage (OTCP), Daylight Autonomy (DA), and Annual Sunlight Exposure (ASE) is calculated for each grid. The results are overlapped on the graphs to select the best grids for locating the workstations. Also, the desk orientation is done based on the glare potential. These prototypes can be used in several design phases, including conceptual design, design development, post-occupancy, and renovations.
The Real-Time Section: Augmented Construction and Representation
Gabriel Fries-Briggs
University of New Mexico
Technologies guiding building production introduce architectural techniques of vision. Beyond changes in the management of design and construction, BIM, integrated with new hardware such as augmented reality devices, produces new forms of perception and visualization. These shifts in the social-visual order of architectural production are abundant. They can be seen in promotional videos for augmented reality headsets as well as architectural schools and offices. An analysis of images and videos made with augmented reality hardware (integrated with BIM) suggests ways that architects can relate emerging construction technologies to aesthetic and disciplinary forms of knowledge, connecting historical conceptions of representation and abstraction to emerging modes of practice.
Rather than relegate technologies of modeling, managing, and visualizing to presentations and construction administration, this paper examines the way these technologies transform spatial perception, pedagogical methods, and ideologies of representation. With the ubiquitous use of computational imaging technologies and modeling software, the 'drawing' as the site of design has been dramatically altered. Section has been tethered to certain ways of working on, understanding, and abstracting architecture. The x-ray, panorama, and information rich environments suggested by recent visual hardware require an addendum to the section drawing as a medium tethered to the social and spatial characteristics of buildings.
These techniques of vision also find historical affinities with spatial vocabulary such as phenomenal transparency. The spatial superimposition, simultaneity, and 'space-time' established by Rowe and Slutzky in part presage the optical qualities of augmented construction sites. Computational image environments put forth a version of real-time transparency. Bringing new techniques of vision into the discourse around section is a means to build a foundation for examining their effects and impact. It suggests that these techniques both build on historical formats of representation and are fundamental to new modes of understanding architecture.
Towards Functionally Graded Bio-ceramic Composites in Additive Manufacturing
Alexandros Tsamis
Rensselaer Polytechnic Institute
Ana Cecilia Toledano
Rensselaer Polytechnic Institute
Mohammed Alnaggar
Rensselaer Polytechnic Institute
With anthropogenic greenhouse gas emissions warming up the Earth's atmosphere and triggering climatic changes around the world, the construction industry faces a challenge: providing a resilient built environment for an increasingly growing population while at the same time reducing the use of cement and the demand for energy use from heating and cooling in an increasingly urbanized world. Construction using Additive Manufacturing (AM) has gained traction in recent years, promising benefits such as: reduction in waste, building time, and need for formwork; customization and fabrication of complex geometries at no extra cost; and the reduction of human labor and on-site hazards. While implementations of AM in construction have mostly used cement[1] as a primary material, alternative technologies have been developed that use earth abundant, low carbon renewable materials, as can be seen in projects such as Gaia by WASP[2], as well as efforts from the Institute for Advanced Architecture of Catalonia (IAAC)[3]. This proposal extends the efforts of building with renewable materials by developing a Functionally Graded Materials (FGM)[4] 3d Printing technology to create a bio-ceramic composite wall using lime, clay and hemp bast fiber. Unlike traditional AM technologies that deploy a singular material, FGMs are a type of composite that use different materials according to where they are needed, with gradient transitioning between them to achieve non-linear interphases. We work under the hypothesis that with FGMs we can achieve better strength to weight ratio than regular ceramics and at the same time allow through the 3d printing process to express in form the functional requirements of material change. While used in fields other than architecture, FGM in AM has been proposed but not yet implemented in construction[5][6].        In this paper we will present advances in 3 areas of inquiry. 1. An envelope-to-structure example has been designed, in which a space-truss interior structure grades into an insulation material, and then grades back into the structural material as the surface. 2. A multi-material extruder for large scale 3d printing has been implemented. We will demonstrate a custom G-code format for design to construction using the designed structural envelope as an example. Unlike typical g-code, here we include the rate of change of material mix as part of the instructions for printing. We will showcase different tests of on-the-fly material mixing achieving gradient transitioning between materials and discuss affordances as well as limitations for the method. 3. We will show experimental results of characterizing different bio ceramic composites as candidate materials for construction. Hemp fibers and shells are chosen as natural reinforcement materials while clay and lime are chosen as matrix materials for their availability and benign carbon footprint. Different mixes are examined for their structural and thermal behavior in a structural envelope, their ecological footprint is analyzed in relation to current materials in AM and their ability to be used as candidate materials for AM is quantified. This type of construction and material logic allows for the use of locally available materials in ways that are customized for optimal material use and environmental performance. FGM for AM allows  better mechanical and thermal performance thus becoming a viable alternative to conventional, high embodied-energy materials currently in the main stream of research in AM.
[1] C. Gosselin, R. Duballet, Ph. Roux, N. Gaudillière, J. Dirrenberger, Ph. Morel, Large-scale 3D printing of ultra-high performance concrete – a new processing route for architects and builders, Materials & Design, Volume 100, 2016.
[2] The First 3D Printed House with Earth | Gaia | Stampanti 3D | WASP. https://www.3dwasp.com/en/3d-printed-house-gaia/. Accessed 28 Jan. 2019.
[3] "Pylos – Institute for Advanced Architecture of Catalonia." IAAC, https://iaac.net/project/pylos/. Accessed 10 June 2019.
[4] Mahamood, Rasheedat Modupe, and Esther Titilayo Akinlabi. Functionally Graded Materials. Springer, 2017
[5] Jorge Duro-Royo, Laia Mogas-Soldevila, Neri Oxman, Flow-based fabrication: An integrated computational workflow for design and digital additive manufacturing of multifunctional heterogeneously structured objects,Computer-Aided Design,Volume 69,2015 [6] Grigoriadis, Kostas. 2014. Mixed Matters: The Problems of Designing with Multi-materials.
Monday, June 15
5:00pm EDT

Peer Review Session, 1.5 LU
Moderator: Nicole McIntosh, Texas A&M University
The Unstable Image
Kelly Bair
University of Illinois at Chicago
Kristy Balliet
Southern California Institute of Architecture
According to a 2018 Microsoft study, the attention span of human beings shrunk from 12 seconds in 2000 (the approximate start of the digital revolution) to 8 seconds. If we now officially have a lower attention span than a goldfish then how is architecture, a profession that literally casts in place physical material with mortar, silicone and welds, to even compete for the attention of its subjects when other visual information can be altered with the swipe of a finger? While our attention may be waning our ability to multi-task has increased as our lives become increasingly digitized. This Darwinian adaptation of our brains and subsequently our eyes to our multi-image laden screens suggests that there may be alternatives to architecture's perceived stasis. The Unstable Image project interrogates the ways in which images are destabilized through the various image-based platforms in which we consume them (social media, news outlets, etc.). It explores the spatial constructs that are lurking within the plethora of two – dimensional images that we engage daily, in rapid succession. Multi-screening, swiping and scrolling increases the quantity and impact of the images we consume, resulting in new media altogether. We consume images quickly and with limited attention. We swipe in all directions and in our haste to see the next image glitches occur. Sometimes these glitches merge two discrete photos into a singular Frankenstein image, Instagram stalling out between story transitions is one example of this. This unintentional temporality results in new images altogether as images are composited and hybridized three-dimensionally (Instagram Feed & Story Transitions), grafted and scaled (Wayfair & Houzz), and split into multiple frames (Living Spaces Virtual Room Design). The Unstable Image analyzes and intentionally hacks these destabilized images towards the production of new spatial constructions that are in direct dialog with the digital platforms they reference while proposing alternative scenarios for a new type of architecture that materializes itself in the physical world. The Unstable Image stakes a claim on the image's potential to produce spatial propositions in an age of ubiquitous image-making. If a current mode of operation is to either post work designed specifically for a particular image-sharing platform or to build work in the physical world that is literally an image than The Unstable Image offers an alternative to the current image problem. Pairing digital reproductions of stable images from canonical architectural interiors with now commonplace image-sharing platforms (Image 1/2), The Unstable Image liberates the two-dimensional image from its inherent flatness, designing spatial depth and layering results in the form of new exterior facades (Image 3/4) and interior scenes (Image 5). Focusing specifically on the "Split Screen" type adapted from "before and after" virtual room design platforms, rendered reproductions are spliced with original photographs of the same scene. These new split screens are further developed into moving images that propose new interior depths, augmented elements, framed views and subjective experiences that extend beyond the single objective lens of the original photographs.
From Diagrams to Fictions: Populated Plans and Their Buildings
Stewart Hicks
University of Illinois at Chicago
This essay explores how narrative is conveyed within architectural drawings and renderings. It dissects how certain practices construct a fictional context through drawing and pays particular attention to the role of and relationship between text, the abstraction/projection of a building in 2D space, and human figures. The examination of these variables will afford the differentiation between the various roles narrative can serve within the design process: whether it precedes, coexists with, or follows the act of design and to understand how drawings are used differently in each scenario. In a certain way, this essay is a reaction to Dora Epstein Jones' "Populated Plans" published in Log 45. In it, she identifies the emergence of a ubiquitous (in schools of architecture at least) "new" form of drawing that looks like an architectural plan but isn't due to the inclusion of human figures. For her, this type of drawing is distinct from a traditional plan because it isn't strictly "architectural notation – data received from the object," nor a universalized geometric abstraction best suited for describing a building's organization. The introduction of human figures disrupts the universal and particularizes it. This subversive act should not be undertaken lightly, according to Jones, and she offers some bits of advice for how to discipline plans littered with depictions of human forms. Jones' essay was troubling for a number of reasons, but, at the very least, it signifies the need to re-examine the role traditional architecture representations play in conveying stories and thus express authorial control today. This is especially true due to the imprecision of the discourse and sometimes the outright dismissal of the narratives which accompany architectural production. Populated plans are not a new form of drawing, but the act of designing buildings is increasingly understood within a complex field of human interactions and the inclusion of figures allows designers to explore scenarios without fixity. In a certain way, I see the inclusion of human figures within a plan as akin to the construction lines of hand drawn plans. They underpin the evolution of the drawing. They aren't the plan but give rise to it, like a diagram in the Deleuzian sense. They reveal the forces which shape it while still being loose. Sure, you can erase them but they were there and give vitality to the drawing even though they are ultimately superfluous to the conveyance of information for a building's construction. Anway, using case study scenarios and a trained eye, this essay will plot a matrix of relationships between drawing and story using the variables mentioned previously. Ultimately, the goal is to define some design techniques which remain ill-defined and chart a course for those interested in the subject but have yet to find a coherent analysis.
The Surrogate
Thena Tak
University of British Columbia
Sophie Maguire
University of British Columbia
Primeval forests, necklaced mountains, sheets of endless watery shores; a place of uncommon, natural beauty, British Columbia's brand is 'Super, Natural British Columbia' (Destination BC Branding Package, 2015).  Yet this thorough campaign is rendered surficial amid the province's rapid and seemingly relentless state of construction. With catch phrases like "Green Vancouver", it is a region that continues to uphold a curated symbology rather than deepening any authentic sense of being; identity is branding, branding is mantra, mantra is commodity. Limitless glass towers, Brazilian ipe furnishings… where are we? This doesn't feel green. BC's landscape joins the province's long list of resource exports as the backdrop for Hollywood blockbuster films. Under the guise of its generic architecture and diverse geography, British Columbia never plays itself; it plays New York, Seattle, San Francisco, China. To facilitate the market and position itself as the attractive filming city, BC Creative (a merger of the BC film Commission and BC Film and Media) runs an online catalogue catering to Hollywood, where industry folk can pick and choose backdrops like ordering towels from Crate & Barrel. This catalogue, called 'A World of Looks', is conveniently organized into six major categories – 'Town', 'Forests', 'Mountains', 'Ocean', 'Landscapes', and 'Urban'(see attached imagery of the BC Creative website) – all being sold as contextless sites of topical attraction: this alleyway can 'Double As' the East Coast… or China (see attached imagery).   By offering cheap labor and robust tax incentives, BC has cornered an economy that ironically leaves it culturally invisible: BC provides raw goods – filming locations – only to later import and consume the processed product – films and tv programs – from Hollywood. Void of any people, locations listed in the catalogue become place-less spaces waiting to be assigned American imaginations through the use of the most rudimentary forms of architecture and landscape.   Admittedly, BC has not been built for the American imagination, but it is willingly hijacked and Frankensteined into cuts, angles and proper lighting to make the province appear as anything but itself. BC is a region that exists in several, diverse, overlapping zones rendering it an ecological confluence.  It's a multifaceted actor that can throw its hat into many rings: the West Coast, the Pacific Northwest, the Pacific Rim, the edge of Canadian Hinterlands, and the inbetween of continental US and Alaska.  By playing surrogate to American landscapes, BC undermines its unique geographic position and with that, the opportunity to discover how its multifaceted Natures can rethink notions of place and being. Beyond film, this ecological patchwork is not currently represented in the built environment; generic condos are as easily found in desert townships as they are in coastal cities, exposing a blanket treatment of development and imaginations. What if the catalogue was rethought, reorganized as one of curiosity rather than consumption, one of multi-sensorial experience: embracing diversity, language, myth, histories, labor and material. When generic typological categories are cast aside and BC is alternatively organized, can nuances that are truly representative of the province come to the fore? Through drawing and collage we will embark on an investigation that reimagines the 'World of Looks' platform.
two-and-a-half-dimensional
Abigail Coover
Pratt Institute
Flickering lines dance in constant motion above, below, around and through the richly textured fields of the multilayered drawings of architecture. This proposal seeks to investigate the interplay of geometry, materiality, color, and perception to create unique spatial and volumetric experiences that oscillate in the area between drawing, installation and permanent structures.. Through the transition from the speculative two-dimensional architectural project to that of the realized in three dimensions, exists a middle ground for investigation. This is the space of the two-and-a-half-dimensional or 2.5D. In the disciplines of gaming and machining, 2.5D is used as a term to describe a two-dimensional projection in three-dimensional space. The result is an object or space that is simultaneously flat and round – both simulated and real. In gaming, 2.5D literally refers to the construction of three-dimensional space from layers of two-dimensional projections. In milling, it is about the axes – full range of motion in the x and y, but only unidirectional in the z. Similar to the plane of the screen in gaming and the material blank on the bed of the mill, the page in architectural representation is the platform for three-dimensional projection. From this platform, a project emerges as speculation and is then translated into three-dimensions, but what could emerge if it was possible to capture the energy and potential of the inbetween. This project will use the visual representational techniques of printmaking, bokeh and moire as translational architectural devices. In this context, printmaking – from etching, to screen printing, to offset printing, to ubiquitous LED screens – uses a surface or plate that is not fully either two- or three-dimensional. In the case of etching, a plate is manipulated beyond a flat plane to a two-and-a-half-dimensional surface in the creation of an image. It demands an intensity, density and layering of line. The blurred condition of the layered effects of the bokeh, or the out-of-focus areas of an image, creates a field of depth and implied spatial movement within static compositions. Stationary lines possess the ability to moire and create shifting surfaces that oscillate, almost imperceptibly, between two and three dimensions. All three of these techniques in the architectural context serve to create not only another potential dimension, but also the next step in movement within architecture beyond Greg Lynn's animated digital interpretations of Francis Bacon's Nude Descending a Staircase in the paperless space of the nineties. Through the lenses of these techniques, this project will take both original and reference drawings through two-and-a-half-dimensional space and render its presence visible. In so doing, point will become line, line will become plane, plane will become surface and surface will become volume. Their identities and relationships within architectural representation and construction will be challenged and reassessed in the search for new spatial potentials.
Open House: Large-Scale Architectural Drawing as a Medium for Engaging Public Space
Adam Modesitt
Tulane University
Carrie Elizabeth Norman
Tulane University
There exists ample precedent for artists engaging architectural subject matter in public work, often at the scale of buildings. The artist Richard Haas, for example, executed a series of large-scale murals illustrating architectural facades and interiors. [1] It is far less common however, for architects to deploy drawing as a medium for engaging public space. Since the era of Leon Battista Alberti, in which architectural labor divorced from construction labor, the dissemination of drawings by architects has been primarily restricted to private commissions or internal trade publications. As Robin Evans famously elaborated, architects' drawings are not a direct medium, but instruments in service of anther medium to be executed by others. [2] Despite renewed attention to drawing among architects recently, architectural drawing still rarely engages the public realm directly. [3, 4, 5] This text presents OPEN HOUSE, a project that explores the possibilities of large-scale architectural drawing as a medium for public engagement. OPEN HOUSE is a 85' x 17' scale orthographic section drawn on freestanding brick wall in downtown New Orleans. A winning entry to a competition commissioned by ______, OPEN HOUSE is an ongoing project currently in the final phases of completion. OPEN HOUSE depicts a 1:1 section through the interior of a typical late 19th century New Orleans home. An unadulterated depiction of daily life, the drawing includes fixtures, furniture, and domestic accoutrements such as tote bags, house plants, and headphones. The drawing also depicts typical as-built construction details such as (now unused) coal-burning fireplaces and pocket-head ("jib-head") windows. These features present an intimate picture of domestic life and interiority. Like an open house in real estate, from which the project borrows its title, OPEN HOUSE transforms the private home into a public space. The floor of the house is drawn level with the sidewalk, creating a two-dimensional stage set replete with domestic props. The drawing becomes a set piece that invites passersby to become actors on a stage. The "scale figures" that occupy the drawing, rather than representing the bias of the authors, become inclusive of the full diversity of the community.  The execution of an 80-foot long orthographic drawing on a worn, irregular brick wall presented an an array of challenges not typically associated with acts of drawing. The scale of viewing area required a rethinking of line weights and levels of detail. But most significantly, making the drawing became much more similar to an act of construction than what is typically considered an act of drawing. To locate stencils and other implication devices, standard grid lines, dimensioned construction drawings, and other technical drawings were necessary. Line weights were drawn explicitly for larger-scale lines and developed into CNC fabricated stencils. Despite substantial application of digital technologies, the last final in the production remained, like building construction, an act of manual labor: painting and physically drawing on the brick surface.  The intertwined display of public and hidden elements in OPEN HOUSE—of domestic life, of construction details, of technical drawing conventions—is a prompt to reconsider our relationship with buildings, drawings, and domesticity. The medium of large-scale drawing offers opportunity for new relationships between architecture and public space.
1.  Author(s): Siah Armajani, Niki Logis, Nathaniel Lieberman, Christopher Sproat, Robert Guillot, Richard Haas and Vito Acconci. The Exuviae of Visions: Architecture as a Subject for Art. Perspecta, Vol. 18 (1982): 66-107.
2.  Evans, Robin. Translations from Drawing to Building and Other Essays. AA Publications, 1997.
3.  Meredith, Michael, and Hilary Sample, eds. An Unfinished Encyclopedia of Scale Figures Without Architecture. MIT Press, 2018;
4.  Lewis, Paul, Marc Tsutumaki, and David J. Lewis. Manual of section. Chronicle Books, 2016.
5.  Bow-Wow, Atelier, and Yoshiharu Tsukamoto. Graphic anatomy. TOTO Publ., 2014.
Peer Review Session, 1.5 LU
Moderator: Corey Griffin, Pennsylvania State University

Mind the Gap: Building Performance Simulation in the Architectural Design Studio
Ihab Elzeyadi
University of Oregon
Belal Abboushi
Pacific Northwest National Laboratory'
Building modelling and simulation approaches are increasingly being utilized in architectural design studios to guide and inform architectural students and professionals' design process and offer them evidence-based feedback on their proposed building performance. The development of intuitive and simplified simulation interfaces has greatly contributed to achieving this integration. One aspect that is often overlooked is the workflow that governs and regulates integrated design, which can have significant impacts on final design outcomes. In this paper, we present a taxonomy of these workflows and review key factors that should be considered when selecting one based on an pedagogical experiment and a survey of AIA COTE top 10 architectural awards for the last five years. Currently there are numerous software packages available for environmental building simulations. This makes it challenging to select an appropriate tool that provides accurate results yet allow a designer to make architectural informed decisions with a designer-friendly interface. Further, the workflow utilized to incorporate simulations into the design process was proved to highly impact student's success. Yet it is not clear what type of workflows are successful to provide an integrated design approach, under what conditions, and/or for which building and site typologies. This paper addresses these questions by first reviewing existing workflows of design-simulation integration processes and highlighting their strengths and weaknesses. Second, an experiment to test three of the most common workflows was conducted for three different integrated design architectural studios at the senior and vertical studios levels. The workflows, processes, and the resultant student projects were further analyzed based on criteria for better integrated design and architectural excellence. The analysis criteria was based on the COTE top 10 awards as well as architectural design quality based on an exit interview protocol. To situate the pedagogical experiment results within a larger context, a survey of the American Institute of Architects Committee on the Environment (AIA COTE) Top 10 student award recipients over the last five years was conducted. The results are categorized into a pedagogical framework that outlines best strategies of the type of workflows, software, design process to be used, methods to achieve desired interaction between design process and analytical feedback, and metrics for educators to evaluate the success of this integration and their learning outcomes in the design studio. The hope is bridge the gap between the building parametric design and simulation with the design studio creative process for a more integrated design outcomes.
A Bibliometric Review of Life Cycle Research of the Built Environment at Different Scales
Ming Hu
University of Maryland
The built environment assists societies in meeting basic needs for shelter and security. Throughout time, it has increasingly developed to provide greater scales of comfort and amenities, albeit with considerable environmental impacts. Life cycle assessment has been used as an analysis tool to help decision-makers plan for mass urbanization and building construction; however, the research to date focuses on either the individual building scale or overall urban scale. Although several methodologies have been applied to both scales, the results have not been reconciled or synchronized. In light of this, this paper first presents a systematic literature review using bibliometric network data to assess state-of-the-art knowledge of the use of LCA at different scales from 1990–2017. Second, the paper identifies the main research foci at the building and urban scales. At the building scale, three research focal points are identified: building materials and products, design solutions, and energy consumption/emissions reduction. At the urban scale, there are three research areas of focus as well: urbanization and infrastructure planning, urban metabolism (water/energy/waste synergy), and complexity of urban issues. Next, the most influential papers and journals are presented. Drawing upon the findings from the literature review, major gaps in current research activities are identified as the building-centric approach, energy performance–centric approach, and lack of consideration for uncertainties. These are critical areas requiring further study and research. Accordingly, a comprehensive LCA framework that integrates different scales of the built environment could play a major role in promoting the reduction of related ecological impacts. Most current LCA studies are confined to their own scale and scope while lacking consideration of other related factors, such as population density, urban density, transportation accessibility, open space, and public parks. It is imperative to synergize LCA at the building and urban scales together, using an integrated framework. The potential to use an integrated framework in both urban planning and a building design context is a relatively new development. At the building scale, early adoption of an integrated framework could help designers, architects, and engineers find optimized solutions through quantitative analyses and evidence. At the urban scale, the planning process is a matter of organizing land use and optimizing resources, materials, and the energy flow within city boundaries. Therefore, a future integrated framework could be used in two ways: either as an analysis tool to aid the decision-making of government officials or as a design tool for urban planners. There is also a need for the planning and design community—specifically, architects, engineers, and planners—to work together as a synchronized unit to set up work for a higher level of LCA integration in the built environment.
External Dynamic Screens for Thermal Delight and Alliesthesia
Niyati Naik
University of Oregon
Ihab Elzeyadi
University of Oregon
Architectural patterned screens–such as Jalis and Mashrabiyas–employed as a façade strategy in vernacular architecture on a global scale, are aesthetically and culturally significant. Several studies have proven their sustainability potential in managing heat gains, daylighting availability, and glare inside the perimeter spaces of building envelopes. These vernacular facade treatments are being used as design inspirations for dynamic and parametric-driven screens of contemporary building envelopes. In contrast to their vernacular counterparts, contemporary external dynamic screens (EDSc) are operable and account for temporal variability in the outdoor environmental factors as well as occupant's control. The aesthetics of EDSc is found to be the main driver for rising interest in its applications (Attia, 2018). Dynamic shading façade typologies promise significant building energy savings (Elzeyadi, 2017). However, their impacts on indoor environment and occupant comfort is under-researched.   Recent studies in occupant thermal and visual comfort advocates design of non-uniform indoor environments for occupant well-being and productivity (Parkinson and de Dear, 2015; Reinhart, 2015). Non-uniform thermal environments are energizing for occupants and have the potential to generate hedonic thermal sensations; termed as "alliesthesia". This study investigates the potential of EDSc in creating non-uniform thermal environment. Elzeyadi and his research team at University of Oregon found that building envelope shading has the potential to increase about 9 to 13% of occupant comfort hours during summer months in the US Pacific Northwest (Elzeyadi et.al, 2016). To better understand the applicability of EDSc, it is intended to test a full scale EDSc prototype in the US Pacific Northwest.  The prototype is conceptualized as operable sliding panels with geometric patterns whose perforation ratio (PR) and depth ratio (DR) can change with time. PR is the percentage of total void area and DR is the ratio of depth to width of a void. This study reports on how results from the computational analysis were used to inform the design of the full-scale prototype. Screens with different combinations of PR and DR were modelled on the east façade of a mid-sized office building. The simulations were conducted for design days of summer months from June to September in ASHRAE Climate Zone, CZ 4C which was represented by the moderate climate of Eugene, OR (44°03′07″N 123°05′12″W). The PR and the DR were assumed to vary within the range of 10% to 90% and 0.1 to 1, respectively. For different combinations of PR and DR, the predicted mean vote value (PMV-value) (ASHRAE-55, 2017) was computed as a measure of thermal comfort performance of the screen. The PMV-values using Fanger's equation (1970) are obtained with-in the range of (-3) to (+3) indicate a person's thermal sensation of (-3) as very cold to (+3) as very hot. PMV-value of (0) represents thermal neutrality. Transition of the indoor thermal environment from upper to lower fringes of the thermal comfort zone indicated by PMV values of (+0.5) and (-0.5) represents non-uniformity in the thermal conditions. The objective was to find out geometric parameters of the dynamic screen that could create non-uniform thermal environment within the limits of the thermal comfort zone. Results revealed that the variability in the PMV value due to change in the PR is highest for DR = 0.1. In other words, the sensitivity of thermal comfort to PR is higher for smaller value of DR. This suggests that one way to design dynamic screens to create non-uniform indoor thermal environment on the east facing perimeter space of a building in Eugene is by keeping the DR constant equals to 0.1 and varying the PR between 10 % and 90 %. This study was used as the basis to develop full-scale EDSc prototypes; the impact of which will be investigated on actual indoor environment and human subjects for future studies. This study adds to ways in which architecture is practiced and taught. It shows an approach where architectural design intentions target thermally delightful sensation for occupants in addition to façade aesthetics.
Visual Comfort and Self-Perception of Productivity in an Office Building in Raleigh, North Carolina
Helia Taheri
North Carolina State University
Kristen Ambrose
RATIO Architects
Sarah Wood
RATIO Architects
Traci Rider
North Carolina State University
Decision-making in architectural design is a complex process that includes various factors such as aesthetics, user needs, and environmental considerations etc. (Gercek and Arsan, 2019). Creating a visually comfortable space is one of the main goals for architects in the decision-making process (Konstantzos and Tzempelikos, 2017). ASHRAE Guideline 10P (2014) states four conditions which contribute to create a comfortable space for occupants: thermal, visual, indoor air quality and acoustics. Based on United Nations statistics (2017), the urban population is increasing and will become 60% of the total world population by 2030. The majority of employees will work in office environments (ASHRAE, 1993), and the time spent by employees in the workplace and related stress is increasing (Evans, G.W. and McCoy, J.M., 1998; Poursafar, et al., 2019). This elevates the importance of designing comfortable office space for employees. Since staff (labor) costs are one of the primary costs of an organization, improvements that affect overall comfort have the potential to improve productivity, retention and benefit employers. Studies show that visual comfort can improve productivity in space (Boyss et al. 2003; Heschong, 2003; Aries et al., 2015). The goals of the study are to explore the relationship between visual comfort and the employees perception of their own productivity. The methods used in this study include survey and environmental monitoring. The participants, designer/occupants in a design firm in Raleigh, North Carolina, USA, participated in an online subjective survey asking about their perceived productivity and visual comfort in the space from Aug 19 – Sept 6, 2019. The illuminance was measured by sensors and serve as empirical data for reference. A correlational analysis was conducted between the results of the survey questions (visual comfort and productivity). The results show that there is no statistically significant relationship between visual comfort and employees' perception of their productivity for the study period. Furthermore, the data collected from sensors showed that the daylight distribution in the open office is unequal.
A Framework to Improve Designers' Understanding about the Quantitative Results of Daylight Analysis
Kristen Ambrose
RATIO Architects
Helia Taheri
North Carolina State University
Sarah Wood
RATIO Architects
Decision-making in architectural design is a complex process that includes factors such as aesthetics, environmental, and user needs (Gercek and Arsan, 2019). Utilizing computational simulation tools is one way to gather quantitative data efficiently to help architects in this process (Reinhart and Fitz, 2006). Recent literature on decision-making in architectural design states that it is significant for architects to create a link between their professional experience gained from previous work and knowledge provided from simulation tools (Gercek and Arsan, 2019). Daylight simulation tools are regularly accepted in the market, since it is difficult to evaluate the quantity of daylight in a space through a simple equation
(Reinhart and Fitz, 2006). Whether the daylight simulation is done in-house or by a consultant, it is imperative for architects
to have empirical knowledge about how the numerical results relate to the user experience.
In this article, a set of methods is proposed to improve designers' understanding of daylight simulation results. The study has been conducted in the summer of 2019. The methods used in this study are survey, daylight simulation, and daylight measurement. The participants who are designer/occupants in a design firm in Raleigh, North Carolina, USA, participate in an online survey asking about their productivity and visual comfort in the space. Daylight simulation analyzes the illuminance levels in the office space with Ladybug and Honeybee – plugins of Rhino Grasshopper. Furthermore, the actual illuminance in the space is measured by Omron sensors in certain locations for additional empirical evidence. A correlational analysis is conducted between the questions of the survey, its results shows that there is no statistically significant correlation between visual comfort and emloyees' perception of productivity in the summer. Also, the data gained from the sensors and survey show that the daylight is not equally distributed across the office. Ultimately, by sharing the findings with the participants in the meeting, while conducting the realtime day-light simulation, they can relate results to their own experience in space. It helps them improving their design knowledge and process for meaningfully integrating daylight in their design.
SCHEDULE WITH ABSTRACTS

TUESDAY, June 16, 2020
Tuesday, June 16
11:00am EDT

Peer Review Session, 1.5 LU
Moderator: Nichole Wiedemann, University of Texas at Austin
Top Heavy
Andrew Colopy
Rice University
Familiar artifacts in any architecture school, pedestals structure and formalize the act of presentation. Yet their status is secondary, subservient to the work they support. As ancillary objects, they are saddled with the conflicting demands of durability and economy. Most often they are literally heavy, cumbersome, always in the way and seldom interesting. Enter plastic. Top Heavy is a material research project to design and fabricate a set of architectural model pedestals. Necessarily durable and economical, they also endeavor to be light-weight and flexible, exploiting the unique and highly variable qualities of plastic.   The design begins with a regular tessellation of squares and equilateral triangles. Within this pattern, higher order tessellations are identified that can be folded three-dimensionally into a unique set of self-similar forms. The approach permits fabrication from plastic sheet materials with minimal waste. Likewise, the approach is intended inherently to challenge the domain of plastic performance, favoring the structural challenges of flatness and tight curvature (both maximum concentration and even distribution of loading) in contrast to the prevalence of soft curvature in similarly scaled constructions. The design makes use of a flexible interlayer structured by a rigid sequence of panels adhered to either side. The initial prototype utilized a lamination of five different polymers: High-Density Polyethylene (HDPE), Nylon Cloth-Inserted Neoprene (a composite), Acrylic, and 3M Adhesive Transfer Tape (proprietary thermoplastic). Throughout the project's development, alternative materials were tested and substituted to meet the desired performance criteria. The final prototype makes use of a lighter ballistic nylon membrane interlayer to reduce weight and simplify fabrication through laser cutting. The outer panels were replaced with a thicker, more rigid and UV stable marine-grade HDPE to reduce deflection, increase opacity and prevent discoloration. Kydex (PVC/Acrylic hybrid), lighter in weight and less brittle, was substituted for the inside lamination of grey acrylic. The outer panels are CNC-milled for precision. Custom embedded 3d-printed PLA connectors were also developed which serve as a scaffold for a structural acrylic epoxy to join the final assembly and prevent delamination of the transfer tape. The final assembly makes explicit the unique properties and performative interaction of different polymers that are all too often subjugated to a single class of materials. Each type is used for its inherent flexibility, stiffness, durability, moldability and even adhesive properties, with each layer privileging a particular performance or quality. Supporting this claim is the fact that each material in the initial prototypes was exchanged for another (or tested in multiple) in the course of development. Such a strategy displaces the narrative of plastic as either a single class of materials or as a single, miracle material capable of any feat of performance. The project, in its composition as a set of polymers adhered in laminations and partially mechanically fastened (though cast in situ), also strains our definition of what constitutes a composite material. One questions, if all visible materials were a single color whether we would perceive it as an assembly of materials or simply a single material of variable performance.
Work Pod for an Architecture School
Ammar Kalo
American University of Sharjah
Work environments are witnessing a revolution in terms of how they define space and production, and the ways in which they engage their users. Technological innovation and social change are some of the drivers behind such radical transformations, and continue to shape today's work culture. Tech companies pioneered a blend of work, rest and play within their office environments. However, while all the attractive features they offer at their offices are designed to incentivize employees and optimize their performance, the nature of the work environment itself it rapidly changing. Recent research suggests that the open plan is not as productive as it was prophesized1. In addition, considering most work is collaborative, what is the nature of collaboration and work in the age of the cloud? And how much does physical space any longer define work and production? The challenges of future work and its accompanying spatial shifts were impetus for this project, a Design-Build studio within an architecture undergraduate curriculum. The studio ran as an atelier with the aim of tackling the challenges of delivering teaching material and concurrently produce a fully functional prototype with the students by the end of the semester. This project narrows its focus to designing a small scale individual work pod, affording students the opportunity to delve deeper into interior and furniture design aspects and fleshing out the smallest of details. In terms of designing the work pod, students were asked first to each individually produce a few design options, which were then iterated on through successive phases with larger student groups until a final design emerged as a synthesized concept. In addition to design work, each student had a number of dedicated tasks which they carried throughout the semester and ranging from documentation, material specifications, digital modeling and drawing, physical prototyping, procurement and coordinating with suppliers, fabrication, to accounting. Conceptually, the final pod is designed as a series semi-enclosed work areas containing a standing desk, bench, and a work desk all of which are sandwiched between two parallel thickened walls. The thickened walls contains a lot of function like hiding the retractable cable reel, housing all electrical wiring, and featuring an acoustic wall and a pin-up wall on each side. The work pod itself is comprised of three separate components: 1. The aluminum structure; 2. A polycarbonate skin; 3. Furniture elements. Colored vinyl graphics on the polycarbonate panels wrap around the structure and change in intensity responding to where users might be, and feathering out toward the edges to help the pod blend in with its surrounding. The overall effect is providing more privacy for the work areas while still allowing for various lighting conditions, in addition to the ambient and task lighting provided inside. Several 1:1 scale cardboard and plywood mockups were built to resolve all the component dimensions including the booth, furniture, and down to the thicknesses of materials. These full-scale mockups were also used to survey other students in the college acquiring hands-on user feedback and refining the design further.   With the prototype built and successfully in use for a months, students will apply the lessons learnt during the process and build a few more updated pods to complete the project. 1. https://www.entrepreneur.com/article/325959
The Mirror Images of All Square
Nicole McIntosh
Syracuse University
Jonathan Louie
Texas A&M University
This project considers the role of architectural form and material as modes of imaging a brand. This project is a collaboration between architectural designer, branding agency, and non-profit to construct the architectural space of a restaurant that conveys a strong mission and influences consumer memory.   The presentation will focus on the translation of slogan (text) and visual advertisement (graphic image) into architectural form, color, and structure.  By focusing on the development of brand image of All Square as the context for the project; the work suggests that the experience of the built environment is significant as a means of communicating the mission and brand of the project.   All Square is a non-profit and restaurant in Minneapolis whose mission aims to employ formerly incarcerated individuals.  The name "All Square" is a reference to the notion that those who have paid their debts to society are square and free to move forward with a clean slate, as well as a nod to the shape of the fast-casual restaurant's signature dish. To give the non-profit mission and branding of All Square a physical presence, the project uses the name and advertisement motif as the starting point but repeats it at varying dimensions throughout the space.   Specifically, the presentation will focus on three themes: color as environment, framing attention, and directing views, as devices that exaggerate the interior setting and merge the presence of the restaurant with the image of the brand.  The mirror and framed rectangles physically and visually shape the room by encouraging the occupants to do what the branding suggests, "Don't Judge, Just Eat" by looking closely at the other side.  These elements partition, focus, and unify the interactions between users that are both planned—the point of sales, at the bar, at the entrance—and unplanned.  The branding colors are represented through led lights on the individual frames. The chartreuse, blue, and magenta lights help to distinguish the different scenes in the space.  When seen collectively the mirrors and frames exaggerate the interior setting by directing views inwards, resulting in multiple compounding scenes that extend the room.
Peer Review Session, 1.5 LU
Moderator: Yoonjee Koh, Boston Architectural College

Influence of Color: Luis Barragán and Josef Albers
Patricia Morgado
North Carolina State University
"[Luis Barragán's gardens] are the best of the new landscape architecture that we have seen," Josef Albers wrote to Jean Charlot on September 9, 1947 after visiting them during his six-month period in Mexico. He was most likely referring to the gardens of El Cabrío and Las Fuentes, both from 1943-44, where Barragán experimented new ideas prior to developing Jardines del Pedregal in 1945. At the time, the project was well under construction, as was Casa Prieto-López (1948-1950), where he introduced his signature use of color. For his part, Albers was beginning his first series exploring the interaction of color—Variants on a theme—that led to his renowned oeuvre, the series Homage to the Square.  The Alberses's fourteen visits to Mexico (1936-1967) has led many scholars to believe that they probably met Barragán in the 1950's and that the painter's use of color was influential to the architect. This belief dismisses other possible influences, such as the muralist-painter JoséClemente Orozco, a close friend of Barragán since 1931, who inspired him to consider planes to represent the "flow of time and evoke a different reality,"[i]  rather than Mexican history like other compatriot muralists. Likewise, it disregards the influence that Mesoamerican aesthetics had on Albers's work. Except for a photograph from 1967, and an exchange of letters between 1967 and 1968, there is no evidence that can help date when they met. However, they likely knew, and admired each other's work from the late 1940s. This explains Anni Albers's reference to Barragán as "a kind of Mexican Mies" when she brought forth the idea for an exhibition of his work to the director of the MoMA in 1967. Similarly, Barragán's appreciation for Albers's work is revealed in the letter he wrote to thank him for the copy of his book, Interaction of Color, in 1967 when he had already completed most of his projects. He wrote: "[I have profound] respect for your work, a lifelong process from which many people, now so bound to improvisation, would learn the steadiness of a profound insight." Rather than Albers influencing Barragán, I propose that Barragán attempted to produce a new form of mural art that used colors and textures from vernacular architecture and folk art, two aspects of Mexican culture Albers admired. These facts set the premise for the semester long assignment for my seminar "Luis Barragán: Light, Color, and Water." Since perception of color is central to understanding Barragán's work, the seminar begins with a brief color course using Albers's pedagogy as well as research on his work. In regards to Barragán, students analyze a project and the carefully composed—sometimes abstract—photographs that he commissioned for publications. Colors are identified from Albers's Color Aid, to later calculate the percentages of color used versus those perceived.  This paper studies the relationships between the work of Albers and Barragán, the possible influences and inspirations, and Barragán's contributions to understanding "interaction of color" in architecture, based on the work of my students.
[i]Antonio Riggen Martínez. Luis Barragán. Mexico's Modern Master, 1902-1988. (New York: The Monacelli Press, 1996), 126.
Timbre Spaces - Interdisciplinary Education between Architecture and Composition
Mara Helmuth, Aaron Tkac, Brendan Girten, Xinlei Liu, Christoph Klemmt, Carl Jacobson, Yunze Mu, Zhixin Xu, Joel Garza, Grace Choi, & Rugui Xie
University of Cincinnati
Although music and architecture utilize different mediums for their manifestation, various theorists and creatives have proposed close relationships between the two. Projects from one field have been used as inspiration for the other, or work in both disciplines has been developed in close relation [1, 2]. In their verbal descriptions the disciplines share a multitude of terms, and philosophers and theorists attempted to formulate their connections [3]. Various educators tried to connect music and architecture, and studios at different institutions have attempted an approach based on music or sound. The projects often use a single composition as the inspiration or data that define an architectural design [4, 5, 6]. Instead of this one-directional approach, we attempted an interdisciplinary collaborative studio of both architecture and composition students, working in groups of two architects and one composer. This exploration included the analysis of a composition, leading to a generative method for the creation of both architecture and music so that the design processes can influence each other. Rather than using one discipline as the inspiration for the other, the goal was the creation of a singular spatial and sonic experience unable to exist without the other. Evaluation Notable was the difference in working between the disciplines. Architectural questions of structural stability, sustainability or social relevance may not apply to composition so much. Where the architectural process sees a constant revision or complete withdrawal of existing material, the composition process on the contrary is often more aimed at generating new complementary material that extends the already existing. Group work, as usual, sometimes leads to great collaborations, but may suffer from interpersonal difficulties. We observed groups that interacted intensely, groups in which mostly one discipline attempted to take and learn from the other, as well as groups where the collaboration was limited to the joint presentation of the works. The unfamiliarity with the other's subjects in some cases led to a questioning of working methods and even isolated disrespect, while also new friendships formed between students. Through the student's projects we were able to identify, non-exhaustively, different categories of connections between the two disciplines: – An inspirational concept the work deals with that does not form a methodology (such as 'traffic' or 'nature'). – As set out in the syllabus, the utilization of a common methodology for the generation of raw geometric and sonic material. – The arrangement of material on the local and global scale by borrowing proportions from the other discipline, a common theme observed in some of the other musical studios [4, 5, 6]. – The experiential emotional level of being in a space or listening to a piece. Interestingly, 'style' does not appear to be one of those categories. While bound by various constraints through the collaboration, these were not able to direct the students in terms of analogue vs. digital, straight vs. curvy, harmonic vs. dissonant, or even ornamental vs. minimal. The actual choice of style of each work therefore remained within the domain of each discipline.
Bibliography
[1] Kanach, S., 2008. Music and architecture by Iannis Xenakis. Nova Iorque: Pendragon Press.
[2] Holl, S., 2017. The Architectonics of Music. PAJ: A Journal of Performance and Art, 39(2), pp.49-64.
[3] Pascha, K. S. 2004. 'Gefrorene Musik' – Das Verhältnis von Architektur und Musik in der ästhetischen Theorie. Thesis. Berlin.
[4] Story, J.K. 2017. The Pedagogy of the Cigar Box. Texas Architect Magazine.
[5] Gur, M. and Sen, E., 2019. Visualizing Music as a Basic Design Assignment in Architectural Education. European Journal of Educational Research, 8(1), pp.123-139.
[6] Martin, E. ed., 1994. Pamphlet Architecture 16: Architecture as a translation of music (No. 16). Princeton Architectural Press.
Representing Authenticity: Drawing an Aesthetic Pedagogy
Benjamin Smith
Tulane University
Carrie Elizabeth Norman
Tulane University
At one time, authorship was derivative. From Quatremere de Quincy's theories on type, to Jean-Nicolas-Louis Durand's study of morphology, some of the earliest theoretical texts on architecture propose imitation as the common starting point for any process of artistic production. The following paper elaborates on a course co-taught by an architect and an historian on design's relationship to the aesthetics of architectural production. The motive of the course was twofold: introduce architecture students to digital media and address concepts that influence representation, including intellectual foundations and rules of drawing. Conceived of as a series of six drawing assignments, the course problematized fundamental elements of architecture—not doors, windows, walls, balconies, and toilets, but form, image, and representation became the lens for production. Through these lenses, students tackled the stakes of architectural image-making to imagine the craft of drawing through methods of visualization. Students reconstituted plans, sections, and renderings of given source materials that included fifteen precedents spanning 2000 years of architecture's history. While the conventions specific to architectural graphic standards remained intact, assignment objectives aimed to leverage composition, configuration, and copy as sites of invention to transform source materials. Weekly lectures addressing the aesthetics of drawing, supplemented by texts by architects and theorists, including Massimo Scolari, Robin Evans, Sonit Bafna, Sam Jacob, and John May, among others, situated students' efforts within a discursive context focused on mobilizing drawings as communicative artifacts that reveal qualities of architecture. One of the exercises asked students to create a "game plan" by proposing an architectural riddle as the generative tool for constructing a fictional plan that combined fragments from at least five precedents. Fusing a medley of recognizable and iconic fragments, results questioned parts and their respective wholes. The deliberate and disciplined act of the unfaithful copy presented opportunities to critique the inexact without losing precision. This strategy would play out five more times targeting inventive derivations through specified architectural projections. Viewing architectural history as an open-source canon, students proposed alternatives by confronting architecture's past. Hovering between autographic and allographic subjects, architectural representation challenged the ethic of authorship as an artifact tethered, in equal parts, to repeatability and reproduction, as well as uniqueness and autonomy. Building off of discourse from aesthetic philosophy surrounding the copy and the fake, architectural drawings can be evaluated as devices to question intention and invention through pedagogy. The drawings from the class performed as both visioning and re-visioning tools, redrawing history, mobilizing referents, to make something new. Today, authorship is contingent.
Constructing Mystery
Yael Erel
Rensselaer Polytechnic Institute
In order to create an atmosphere, architecture and light must interact; they are intimately linked. As architects we consider light as a mysterious substance, about which we are not necessarily experts.
This paper presents a pedagogy to teach the construction of such mystery, while understanding the physical and phenomenological mechanisms at play and the literary dimensions they hold. By constructing light installations students learn to design immersive environments that test various theses on projection.
Tuesday, June 16
1:00pm EDT

Peer Review Session, 1.5 LU
Moderator: Marci Uihlein, University of Illinois, Urbana-Champaign
The Phototropic Fiber Composite Structure
Felecia Davis
Pennsylvania State University
Jimi Demi-Ajayi
Pennsylvania State University
Julian Huang
Pennsylvania State University
Karen Kuo
Harvard University
In Pun
University of Pennsylvania
THE RESEARCH QUESTION
Can one make a responsive fiber composite where electronics are embedded into the fabric? A team of landscape architects and architects developed a responsive fiber composite folding structure by embedding conductive yarns into a fiberglass knit fabric. The team presents the materials and design fabrication processes for the construction of a pavilion that acknowledges the presence and absence of light.    Their innovation resides in the introduction of simple electronic components to make a computational or e-textile.  The team embedded conductive thread to carry current up a length of fiberglass knit that could then carry an electronic signal to a series of LED's sewn onto the front side of our origami project. These LED's were connected to a photocell that turned the LED's on and off according to the level of light.  In bright daylight the LED's are off and as evening arrives the LED's are on. If conductive and other yarns can be introduced into fiber composites to allow them to carry electricity and communicate information to people, then architects and designers can also use these methods to develop cloth for fiber composites that provide other functions such as energy collection and could be used in lightweight portable structures off grid.  The team used origami as a method to make folds in the fabric allowing the structure to collapse and be flat. This process was inspired by Joe Choma and student's origami structure made at Clemson University (Testado, 2017) and the primary author's project [Anonymous Project] that was about communication of information through the surface of the origami. (Author, 2000) This team decided to try a smaller, flexible version that they could also add some light sensing capacity. The results are a light responsive, lightweight portable structure that can take on different shapes when clipped and positioned. All materials, fiberglass fabrics and resins were donated to this team by the American Composite Manufacturing Association which also shared its expertise, precedents and composite knowledge with this team. An origami pattern of fold lines was duct taped onto stitched fiberglass tow and resin used to infuse the untapped fabric with resin.  When cured the duct tape was removed from the fabric and the fabric folded.  The resin permitted the fabric to take compression and gave the structure a stiffness to make a shelter.  As a folding structure it can be opened when it is daylight to provide shade and closed in the evening. The team also imagined the structure could offer a background level of light in the evening if opened. While the project was tested inside, the project is being developed for use as a small shelter in the landscape where people could themselves make different shapes to get out of the sun or provide lighting at night outside in a garden.
Notes:
Anonymous Author, 2000. (Reference will be provided after blind review).
Testado, J. "See How Joseph Choma Built the 'Chakrasana' Arch using his Fiberglass Folding Technique",Sept., 2017. https://archinect.com/news/article/150026343/see-how-joseph-choma-built-the-chakrasana-arch-using-his-fiberglass-folding-technique
The Constructive Curtain Project
Deborah Schneiderman
Pratt Institute
Annie Coggan
Pratt Institute
The Constructive Curtain Project is a multidisciplinary investigation that intends to work in collaboration with architecture in order to generate better interiors. The curtain, with its inherent transformability, is proving capable of bridging the great schism between architecture and interior design through a capability to generate more habitable environments. The divide between architecture and interior has been recognized since the 18th century when upholsterers and architects diverged in their appreciation for the hard versus the soft and the permanent versus the impermanent. The disciplines eventually grew even further apart with the emergence of the professional interior designer in the 19th century where architects felt that their well-articulated spaces were corrupted by the hand of the upholsterer or decorator.1 This praxis research tests the stance that the curtain, with its inherent transformability, is proving capable of bridging the great schism between architecture and interior design through a capability to generate more habitable environments. Historically curtains have been utilized to block and filter light, provide privacy, and mend construction to minimize drafts.2 However, By the early twentieth century, the curtain had come under attack, particularly by the doyen of decorative arts Edith Wharton. In her manifesto written with Ogden Codman Jr., The Decoration of Houses, the chapter on windows banishes curtains from the well-bred house and promotes shutters as a compromise to filtering light, privacy, and some temperature control.3 Picture windows, popular in American mid-century tract homes, caused a resurgence in the installation of curtains. The windows were situated for exterior symmetry but generated difficult to inhabit imbalanced interiors, wall to wall curtaining was implemented as a correction.4 Contemporary urban glass towers, with floor to ceiling glazing, have further exacerbated this problem. The task of Constructive Curtains, unlike Petra Blaisse's spatial curtaining for the site-specific and spectacle,5 is to address and rectify quotidian interior issues in multiple settings. Those caused by, irregular interior spatial conditions, large expanses of glass, as well as obstructions created by HVAC elements found in more typical construction. The Constructive Curtain prototypes provide context for window treatment beyond the decorative, adapting to frame views, compressing and expanding to meet changing spatial and climatic conditions. When monitored with a thermal imaging camera, tested Constructive Curtains heightened the interior temperature by 10 degrees. Illuminating Curtaining's historically performative role also questions issues of home goods consumption. In combining the tasks of decorative objects; lights/curtains, picture frames/curtains, room /curtain these prototypes provide an edited cohesive environment extending the definition of interiority and human habitation. Fabrication methods encompass, hand sewing, machine sewing, smocking, folding, pleating, and embroidery. Materials include various textiles including, woven, knit, and felted as well as conductive thread, thin film photovoltaic and smart textile assemblies. We continue to develop and test a taxonomy of conditions that address the pragmatics of curtains via analog and digital methods. Through the manipulation of prototypes, we test pedestrian ideas of domesticity and create new textile-based interiors.
References
1. Joel, Sanders, Curtain Wars, Harvard Design Magazine, No. 16, (Winter/Spring  2002): 14-20. DOI: http://www.harvarddesignmagazine.org/issues/16/curtain-was
2. Katherine Greer, Culture and Comfort: Parlor Making and Middle-Class Identity 1850-1930, Smithsonian, Washington DC, 2010.
3. Edith Wharton and Ogden Codman, Jr, The Decoration of Houses. Charles Scribner's Sons, New York, 1897.
4. Margaret Maile Petty, "Curtains and the Soft Architecture of the American Postwar Domestic Environment," Home Cultures Vol. 9, issue 1(2012): 35-56.
5. Petra Blaise. "Curtain as Architecture: Casa Da Musica, Porto," in Inside Outside Reveiling, Nai Publishers, Rotterdam
Stone and Steel: Adventures in Detailing
Genevieve Baudoin
Kansas State University
Design-build within the studio setting is an opportunity for students to gain a felt experience with built materials. While many students can boast experience with basic wood framing, either through Habitat for Humanity, summer jobs, or at home, most do not handle more complex materials such as stone or steel. As architects, we typically approach detailing as a concept learned over time, and through experience. For most architects, however, this occurs through the production of built work – it is the place where we learn the most from our mistakes, and the place where learning takes a great deal longer to absorb. Vittorio Gregotti expands this idea, where "…each architectural work annexes particular alignments that are open to experimental risks; in one sense each constructs not only a language but also a specific technique…. Each project must confront the difficulty of giving unique architectural unity to cultures that differ not only technically but also in their specific objectives and modes of representation."[1] Within the scope of architectural education, how far can we expect a student to go with their knowledge of details? Is it important, and should it be? This paper will explore the strategies and results of a graduate level studio using design-build as a launch platform for an understanding of detailing. The studio was a year-long venture, moving from full scale fabrication studies that culminated in a gallery installation in the fall and progressed into the development of more traditional individual projects in the spring. In the fall, students were asked to explore stone and steel grappling with the challenges created by tools need to shape these materials, as well as the material properties themselves. Their initial research led to the development of screen and canopy prototypes at full scale. The studio also involved the interaction and relationship with AIA ____ as well as the donated stone and input from _____, creating a grounded foundation with practice from which to experiment. The paper will address the methodology of the studio but also the implications of teaching detailing in architecture.
[1] Vittorio Gregotti, Inside Architecture (Cambridge, MA: MIT Press, 1996), 53.
Performative Aesthetics: An Exploration into DLT-Ceramic Composite Wall Assemblies
Steven Beites
Laurentian University
The paper presents the early development of a novel mass timber-ceramic wall assembly that speaks to the importance of sustainable, performative and aesthetic potentials within the built environment. The work seeks to broaden the extensive body of research conducted on the robotic additive manufacturing of customized ceramic clay printing for large scale construction, exploring the possibilities of clay for its performative and formal capacity. It employs the use of an industrial robotic platform not as a device for automation, but for its ability to produce unique elements through a craft-based methodology in search of variability and specificity. Recognizing the limitation of ceramics as a load bearing material, it seeks to uncover its potential when combined with mass timber. As a result, dowel-laminated timber (DLT) is explored for its numerous advantages including structural efficiency, low toxic manufacturing processes, its inherent renewability and speed of construction. With the renewed interest in mass timber structures in recent years, we are nonetheless confronted with the realities of this unique natural material. Being both anisotropic and hygroscopic, wood's inherent moisture-storage capacity makes it susceptible to water and air infiltration, vapor migration and condensation. Whether it be dowel-laminated or cross-laminated, timber's sensitivity to moisture and its vulnerability to the elements renders itself unsuitable as a cladding application. Responding to this need, traditional cladding solutions for mass timber assemblies generally do not offer sustainable alternatives nor do they provide heightened aesthetic interest. As a result, the paper explores the production of material effects that go beyond superficiality by addressing the shortcomings of exposed mass timber wall assemblies through the development of a protective ceramic ventilated façade system that combines ornamental effects with performative criteria.
Community Justice and Pedagogy
Peer Review Session, 1.5 LU
Moderator: Alexis Gregory, Mississippi State University
-ville: not rural but micropolitan America. The case of East and West Texas.
Sofia Krimizi
Architectural Association
Kyriakos Kyriakou
University of Texas at Austin
Young, instant and radically small, the American town operates as an extreme condition of minimal complexity and minimum urbanity. If America is the original version of modernity, then the extremities of that vast internal territory- understood here as a sequence of Greysvilles, Crossvilles, Maryvilles but also Moscows, Paris, Florences spread out in Tennessee, Texas, Louisiana or Arizona- offer us an insight to an accelerated end state of that modernity. '-ville: not rural but micropolitan America' produces an alternative understanding of urbanism that studies the American town as an instant and autonomous urban setup, one that is simple enough to be broken down in primary and identifiable elements, tools that enable urban function to operate at its very minimum. Such towns are seen through a lens of radical remoteness as sprawled, diluted and scattered nodes of a network that strives to both settle and conquer a vast territory. This project produces a contemporary reading of the internal fringes of the United States by carving a multi-scalar, cross country section through the not exactly rural,  but definitely micropolitan American, radically positioned on only one colour of the post election map.  The "-ville" project attempts an alternative history of the city, in medias res. These relatively young but still centennial aggregations are utilized to tell the story of the city from the middle going both forwards and backwards. The American "-ville" becomes the unit of urbanity that cannot be further subdivided, minimised or simplified. It is conceived as the absolute minimum to be potentially added upon, improved, extended, mored. In its radical smallness  the town presents a version of the city that has purged and/ or actually never acquired further complexities. By examining the -ville we examine the most basic manifestation of a contemporary urban settlement- this inherently American condition that is neither suburb  or countryside. Towns of such scale and type reflect the simplicity and straightforwardness that allows them to be interpreted, as the absolute minimum urban cell. A "-ville" has at least one church, one post office, a town hall, a bar. One building of each main public function.  The trip to the "-villes", a scan- in other words- of a territory that is rendered continuous through the trajectory of the observer, is an ongoing research project but also pedagogical project that aspires to revisit the origins of the city as a recent archeology of the notion of the settlement through its youngest and less complex manifestation. The constellation of the towns becomes the territory that students are asked to survey, analyse and eventually intervene in through a localised design thesis.  We want to present the work of two advanced studios that took place in the past academic year that explore the latent potential of the Texan towns. Student projects put in question issues of power, production, and scale through design interventions in the texan towns and the territory that lies between them. Initially, each town is coined by the studio on a territorial scale- usually found on an intersection of the jeffersonian grid, wedged in a pinch of the landscape, placed unapologetically on the specific location by forces originating from the industry or as intermediate nodes on larger infrastructural networks: a company town, a water stop, an oil field guardian. Zooming in, the town reveals its own generic or idiosyncratic geometric structure- consistently appearing to be waiting to get filled, to be completed, empty more than emptied. The students travel to the towns, producing close ups of the courthouse, jail, church, corner store, gazebo, school, post office, water-tower and entry sign revealing anonymous yet radical acts of design. The research produced in all stages is considered an open resource within the studio. Students produce collectively a critical iconography of the American town, which is then re-inserted in the imagery of the land.
Bridging the Gap Studio: urban design education for a global community
Madlen Simon
University of Maryland
Shaimaa Hameed Hussein
Al-Nahrain University
Gregory Weaver
University of Maryland
Bridging the Gap studio brings US graduate students together with Iraqi graduate students for a collaborative urban design studio focusing on urban redevelopment proposals for selected commercial districts in the two capital cities of Washington DC and Baghdad. Each group serves as information sources, eyes-on-the-ground, cultural informants, fact-checkers, and design critics for their overseas counterparts. We communicate through multiple digital means including WebEx video-conferences, Google Drive, and Facebook. (figures 1+2) The theoretical basis of the studio draws upon multiple disciplines. Initial motivation was citizen diplomacy, an international relations concept that engages private citizens in "individual endeavors that serve their own interests and diplomacy which includes a framework for cooperation between countries" (Bhandari and Belyavina 2011). The collaboration was built upon such frameworks, including a memorandum of understanding between universities and funding from IREX, an organization that "support(s) individuals and institutions to create change in their own communities – and to create person-to-person bridges between nations" (IREX) A key theoretical underpinning of the studio is globalization, cutting across multiple disciplines, spanning practice and academia (King 1990). Initial support came from a multi-national design firm that viewed the studio as a vehicle for inculcating competencies required for global practice. Interaction with the firm's architects, including a studio design competition that brought US and Iraqi students to the Washington DC office for internships, shows the students how practitioners put those cultural understandings and skills into action. Globalization has also influenced the discipline of geography, leading to the innovations in the field of comparative urbanism (Robinson 2016, McFarlane and Robinson 2012) to work "across diverse human experiences." Bridging the Gap Studio produces studies in comparative urbanism as the US and Iraqi students discover both similarity and difference in their focus districts. A particularly vivid graphic comparison of urban scales resulted from the juxtaposition of large-format prints of the commercial corridors under study, Washington DC's K Street and Baghdad's Karrada Dakhil (figures 3+4). The pedagogical method draws upon situated learning theory, positing that learning should take place in authentic practice settings and within social communities (Lave and Wenger 1991). While one could argue that every architectural design studio exemplifies situated learning, Bridging the Gap studio offers a particularly robust example, creating a setting that mimics global practice and a social community that includes inhabitants of the urban places under study. The social context of the studio education is particularly interesting, serving as content as well as context. One question on pre- and post-studio surveys of the US students asked, "How well do you know the beliefs, customs, norms, and values of your Iraqi counterparts?" Pre-studio survey results on a four-point scale showed all except one outlier evenly split between "not at all" and "barely." Post-studio results showed all except one outlier had moved into the "fairly well" and "very well" categories. The greatest challenge for the studio moving forward is to surmount communication barriers – including a nine-hour time difference, drastically different university schedules, and unreliable web conferencing technology – to continue to strengthen the social community.
References:
Bhandari, Rajika and Belyavina, Raisa, Evaluating and Measuring the Impact of Citizen Diplomacy: Current Status and Future Directions, (Institute of International Education, 2011) p.3.
IREX website, www.irex.org/, accessed 6/19/19. King, Anthony. "Architecture, Capital and the Globalization of Culture." Theory, Culture & Society 7, no. 2–3 (June 1990): 397–411. doi:10.1177/026327690007002023.
Robinson, Jennifer. "Thinking Cities through Elsewhere: Comparative Tactics for a More Global Urban Studies." Progress in Human Geography 40, no. 1 (February 2016): 3–29. doi:10.1177/0309132515598025.
Colin McFarlane & Jennifer Robinson (2012) Introduction—Experiments in Comparative Urbanism, Urban Geography, 33:6, 765-773, DOI: 10.2747/0272-3638.33.6.765 To link to this article: https://doi.org/10.2747/0272-3638.33.6.765.
Lave, Jean, and Etienne Wenger. Situated Learning: Legitimate Peripheral Participation. Learning in Doing: Social, Cognitive and Computational Perspectives. Cambridge: Cambridge University Press, 1991. Doi:10.1017/CBO9780511815355.
Other Environmentalisms: Resisting Colonial Legacies in Architecture
Faysal Tabbarah
American University of Sharjah
The paper describes a teaching pedagogy deployed simultaneously in a seminar and design studio, titled Other Environmentalisms. The pedagogy critically examines and re-imagines the production of contemporary architecture in the Middle East and North Africa (MENA) by interrogating the relationship between architecture, the environment, and colonial legacies. This has been developed within two ongoing challenges in the MENA: 1. The erasure of nuanced cultural specificities in the architectural imaginary; and 2. Climate crisis. Specifically, the paper problematizes how teaching about the environment in MENA's architectural institutions, especially those driven by North American curriculum, reproduces a problematic form of Environmental Orientalism1. By Environmental Orientalism I mean the systemic weaponizing of narratives that conceal the heterogeneity of the biophysical environment of the MENA, amplifying narratives around the homogeneity of a hot desert barely able to support a struggling pastoralism. This also permeates contemporary architectural production in the MENA and is made doubly problematic when the majority of the student bodies originate from diverse ends of the MENA. The paper posits that environmental manipulation and protection by colonial is set the stage for an ongoing colonialism, under the guise of environmentalism, which works "to assimilate diverse cultures and spiritual traditions into a homogeneous code."2 Therefore, resistance can be formed by integrating an environmental history methodology into architectural discourse and design. This enables students to rethinking of the relationship between historical environmental narratives, techno-scientific environmental solutions, as well as their post-colonial context in the Global South. This raises the following questions: What is the relationship between contemporary MENA architecture and colonial legacies vis-à-vis the environment? How do the ideologies and practices of Environmentalism impact MENA architectural practice? And finally, what are non-Western designers to do in the face of ongoing Orientalism and the growing threats of climate change? The paper is structured in three parts. First, I will unpack the theoretical framework and contextual background that enables the integration of orientalist critiques and environmental history methodologies. Second, I will outline the seminar course structure and the narrative logic constructed between the three main components of the course: 1. Orientalism and the wider MENA context; 2. Understanding environmental history within the lens of the built environment; 3. A case study approach (e.g. Algeria), that unpacks the relationship between colonial architectural practices, the construction of an environmental imaginary, and the case study's actual environmental history. Finally, the paper describes the application of this framework into a design studio environment. This paper will focus on a single studio iteration that examines the architectural potential of the Plan Maroc Vert (Green Morocco Plan), an ambitious plan that aims to tackle current impacts of climate crisis on the Moroccan landscape and economy. Specifically, students responded to the questions raised within the agenda through developing an agri-tourism project that integrates economics, agriculture, infrastructure and architecture, situated in Marrakech, Morocco, on a site adjacent to a dry river. The studio output includes infographics, academic research, architectural drawings, and physical constructs.
Endnotes
1. Diana K. Davis points to the practices by imperial powers in MENA that aimed at othering the environment to facilitate and justify imperial goals. See Davis, Diana k. "Imperialism, Orientalism, and the Environment in the Middle East." Environmental Imaginaries of the Middle East and North Africa, Ohio University Press, 2011, pp. 1–22. I take this thesis further to suggest that there is a discursive continuity between colonial environmental narratives and contemporary sustainability discourse about the region, overcoming seemingly neutral greening projects. This is irrespective of how supported this discourse might be by scientific knowledge, given the history of colonial actors manipulating scientific knowledge. I also posit is that the limited discourse around environmental orientalism is currently limited in scope to traditional historical narratives and has not yet been researched through the lens of its relationship to the built environment.
2. Huggan, Graham, and Helen Tiffin. "Green Postcolonialism." Interventions 9, no. 1 (2007): 1-11.
Memory Mapping Storytelling and Climate Justice
Alice Read
Florida International University
"Quando dibujo, lo recuerdo todo" (When I'm drawing, I remember everything).
Ana, a sixteen-year-old agricultural worker from Guatemala who had emigrated to South Florida, drew her neighborhood back home.  She showed a simple house with a loom in the back yard, a garden with corn and fruit trees, a school with kids playing soccer, a few streets, a market, and her grandmother's house, all surrounded by mountains and forest.  As she drew and talked about her experience there and her more recent situation working in an orchid nursery, architecture students also made drawings to give visual form to her story. Our project was an interdisciplinary class with English literature majors, to tell local stories on the topic of immigration and climate justice.  This work contributed to a collaborative effort by faculty at 20 universities in the US and Latin America, under the auspices the Humanities Action Lab, an NEH-funded group based at Rutgers University.  We worked with a local non-profit organization, WeCount! in Homestead, Florida to focus on the experience of agricultural workers from Mexico and Central America, who often face unsafe working conditions such as exposure to pesticides and heat stress, both exacerbated by climate change. Through WeCount! we were able to interview six people who had left their countries, often in the aftermath of drought or other environmental disasters, to immigrate to South Florida for work in agriculture. As architects, we approached story-telling visually, and developed memory mapping as a specific technique.  During the interviews, students sketched both maps and images, adding and correcting as the conversation progressed – a valuable architectural skill.  The drawings describe the locus in quo, the place in memory where things happen.  As part of the oral history project, the images offered a counterpoint to the transcribed narratives by giving them a sense of place, which made the environmental reality more tangible.  Most people have vivid spatial memories of their childhood home and neighborhood that often define a sense of normalcy, a baseline against which all other places are measured.  As memory and as drawing, they do not succumb to accuracy.  The maps combine plan and view, and have no consistent scale, or shift scales as needed. They are necessarily sketchy and incomplete. The drawings that our students made reveal primarily their emotional connection with the stories being told – what they heard and envisioned, as perhaps distinct from what happened or what was said.  This they could share in conversation and set down in drawing.  The images, whether warm and wistful or harsh and horrifying, reveal a human connection in an imagined experience of place.
Between Neighbors: Staging Domesticity in Multifamily Housing
Katie MacDonald
University of Tennessee-Knoxville
Between Neighbors: Staging Domesticity in Multifamily Housing leveraged film as a vehicle for the study of multifamily housing design. The building program emphasized a study of part to whole relationships and the dynamics of communal life, bringing together private units and shared spaces. As urban populations grow, many cities are experiencing booms in multifamily housing, a phenomenon compounded by aging postwar housing stock and declining rates of home ownership. Developers have taken the reigns on housing design, privileging the unit over the whole. Furthermore, ubiquitous technology has resulted in the social isolation of residents and the decline of communal social structures. In response, students examined the relationship between neighbors and shared spaces, studying examples from film in which multifamily housing becomes a character within the drama. Building on the relationships revealed between human interaction and physical space, students created new models of residential living that preference the design of interstitial space in the vitality of the whole.
The project site was a generic corner lot within a low density urban fabric, and each student designed a nine unit complex. After drafting, modeling, and analyzing the shared spaces from his or her assigned film, each student designed a communal space as the seed of a larger building. These designs concentrated on mediating between unit entry and public space. Next, students scaled up to design the larger whole. During the final two weeks of the course, students made films that staged their designs, using both analog techniques and animation software. Building designs served as the setting, the protagonist, and the narrative. This one man show was not a trailer, but a full narrative, albeit short: one to three minutes in length. The resulting films convey both conceptual frameworks for living and the physical spaces that might house them.
Tuesday, June 16
3:00pm EDT

Cultural Artifacts and Intervention
Peer Review Session, 1.5 LU
Moderator: George Dodds, University of Tennessee-Knoxville

The Lawn Game - Programming the Non-Static View
Jennifer Birkeland
Cornell University
Jonathan Scelsa
Pratt Institute
John Paul Rysavy
And-Either-Or
Two terrains of play emerge from the history of formally ordering the land in architecture. The regulated, demarcated pitch as a venue for programmed games; and the topiary garden as a playful view-oriented expression of character. 'Lawn Game' grafts two static spectacle traditions into a new proposal informing a dynamic field of play. 'Toparius' – a creator of places, was designated to the gardener who would create sculptural, abstract, and representational forms in the landscape from densely planted trees and shrubs. The creation of these figural worlds created a series of spaces and opportunities for movement throughout the garden. Often these objects would be anthropomorphized within their context, growing larger in presence and form year after year, requiring maintenance and care, and associating with its caretakers. The formal arrangement and overhead vantage point of the parterre is the abstract plan configuration of the topiary. As a means of organizing sections of the garden, these geometries created a tapestry of plant material within an estate as well as spatial configurations for movement and play. Lawn play historically took on a variety of active and passive configurations, often including throwing, rolling, and goals. In Lawn Games, the play pieces first appear from the scenographic elevation and distant view as the historical topiary within a static garden, while the plan and interior occupation makes evident that these topiary objects invite interaction through their construction. The topiary's are wrapped and sewn with panels of field turf —a material conventionally used as lawn cover on a recreational sports pitch — overlaid on low density geo-foam insulation — typically employed as land form fill. Panels are seamed together through roped stitching akin to the tectonics of play-ball construction. The play pitch, utilizes the artificially colored synthetic astro-turf inscribing the ground with an ordered set of lines, that are rendered with an illusionary drop-shadow to create a deep reverse parterre effect. The project contributes to a history of imagination and public participation in the art of the garden through development of a hybrid landscape typology, as both a formal view oriented – construct and active sport. Over the past century, the landscape architectural discipline has migrated from the historical position associated with the formalization of the land based on the view, towards a new paradigm wherein the planning and organization of land is first conceived via its programmatic demands informed by municipalities, and end users. Lawn games seeks to strike a fluid territory between these two positions, by creating an image of ground and park that is supported by program that can also be adjusted, manicured and curated from the point of the view. By establishing a new ground as a means of interplay between sport and garden, participant and landscape, Lawn games results in a shifting territory of play. Through lifting, stacking, rolling, and knocking, these topiaries demonstrate the active character of landscape absent in both static and pictorial aesthetic of its past and the programmatic nature of the present that defines the contemporary field.
Re-staging Oskar Schlemmer
Joseph Altshuler
School of the Art Institute of Chicago
This project revisits and reinterprets Oskar Schlemmer's seminal contributions to the Bauhaus exactly 100 years after the school's establishment. Schlemmer initiated a new vision for the human figure in a rapidly modernizing world after the horrors of the first World War. In the current political and cultural moment, hard lines are being drawn to define and reward ideas of normalcy by spotlighting and punishing an expanding profile of 'others.' This project explores how architectural design might transform otherness into a powerful aesthetic—not just for rethinking the status quo, but to become a platform that inspires new ways to construct what is thinkable. Re-staging Schlemmer's work offers an opportunity to consider a more radically inclusive future that enacts intense and intimate relationships among personhood, otherness, and our built environment. Specifically, the project re-stages Schlemmer's seminal Triadic Ballet as a scenographic installation and live performance. Like a Shakespearean play re-staged in a contemporary setting, this project adapts the content and reinterprets the aesthetics and tone of voice of the original production. The project was developed as part of a hands-on workshop with high school students at the Elmhurst Art Museum and involves two primary components. First, the project includes the fabrication of a series of stage-pieces and costumes that create a contemporary identity for the iconic costumes and scenery that comprised the Schlemmer's Triadic Ballet. Like the originals, these costumes suggest geometric abstractions and theatrical enhancements for the body that enable augmented relationships between humans and built things. Second, the project enacts a live performance that animates the costumes and activates public spaces of the museum. The performance consists of three short acts that interrogate, riff upon, and re-position selected segments from the Triadic Ballet. While inspired by the original, the performance specifically engages contemporary issues of bodies and personhood as set within a distinctly American Midwestern, rather than European context. The performance solicits an ongoing mix-up of the animate and the inert, suggesting multiple and overlapping relationships between human and nonhuman charisma. While the costumes and stage-pieces adopt anthropomorphic suggestions, it aims to elicit open-ended animate qualities in order to deny humans of their privileged anthropocentric position and to engage a flat(ter) ontology made up of object-object and subject-subject interactions. The performance stages architecture and design's capacity to usher the nonhuman into our everyday social space, all while putting on a show that induces entertainment, play, and laughter. Together, the costume installation and the performance explores the following questions: How might we render architecture seriously friendly and companionable when surrounded by the unfriendly conditions of our social and political atmosphere? How might we reinterpret our understanding of the human body to highlight our non-binary identities and shared humanity? How might we articulate new relationships between persons and buildings to initiate more radically joyful relationships among each?
Perforated Horizon: Volumetric Capacities
Peter Goche
Iowa State University
This project is an exploration of material and immaterial practices specific to preservation via installation and performance as fundamental means of knowing and occupying the post-industrial context of Iowa's agricultural scene. Pursuant this focus, an experimental art installation assembly (Perforated Horizon) and performance (Guardian Spectacular: A Peaceable Kingdom) was developed in situ at a granary site just outside Napier, Iowa.     Built in 1929, the metal granary manufactured by The Martin Steel Products in Mansfield, Ohio, is located ¼ mile west of Napier, Iowa. The building made a locally significant contribution to Iowa's agricultural history as a rare-surviving corn drying facility. The facility is obsolete and has not been used since the 1970's. Diffuse in structural order and array of apertures, the space is unpredictable in its sensorial effects. The quality of its intricate component parts provided an elusive yet all-encompassing phenomena. The climatic conditions of this service-less facility offered a potent site for the creation of atmospheres and affects. Our goal here is to act on such circumstances with sincere sensitivity and in collaboration with the extant building's past and material presence in effort to conceive of a new occupation by which we might intensify its environmental scale and complexity and thereby re-occupy and meticulously inter-connect it and ourselves with its contemporary cultural context.    The architectural intent is to preserve the historic building envelope and maintain the authenticity and atmospheric quality of this particular space by adopting it and caring for it in all aspects. Our goal for the interior is to the retain character-defining industrial features – concrete auger trench and floors, mono-skin perforated corrugated galvanized steel walls, and exposed structural steel. Into this, we installed a new tabernacle and ascent. Drawing from pre-Columbian granaries, the tabernacle is situated overhead the lower landing of the stair assembly and consists of a shaped cedar wood mantel, piano tuning pins and cast aluminum bladder in which to store grain. The ascent is a suspended 24 inch, wide 7-gauge steel plate stair assembly aligned with the concrete auger trench and the existing structural steel framing. leading to a single aperture through which to obtain a discrete view of the moon at nightfall. The production, Guardian Spectacular: A Peaceable Kingdom, consist of an experimental in situ art performance by Daniel T. Gaitor-Lomack in collaboration with the author. The staging will consist of Gaitor-Lomack performing the ascent while the author atones the tabernacle and a series of Indonesian puppets.
The Middle: On Freedom, Autonomy, and Pleasure
Courtney Coffman
Princeton University
There has been a renewed design interest in the "middle" of America. The shifting landscape of developer projects driven by market forces in metropolitan areas has meant a dry well for emerging practices. The countryside and rural life alternatively afford the necessary space for architectural experimentation and contextual fodder to further explore typology, methodology, and ideology.  This recent interest is specific to the American countryside, something that is not lost upon designers amid the shifting political and socio-economic landscape.[1]Within these observations is the subtext that many emerging architects can no longer afford to jumpstart their careers as academics and practitioners within major cities, but rather opt for the fellowships, teaching positions, and competition briefs situated in "fly-over" states permitting architectural freedom, autonomy, and pleasure—a loose reprise in Vitruvian values of "Firmness, Commodity, and Delight" or the American Dream of "Life, Liberty, and the pursuit of Happiness."  This design movement is not about recolonizing the country—as a modernist tabula-rasa condition or affluent pastoral fantasies—but rather celebrating the quotidian. This research will, however, briefly touch upon historical precedents of other "returns" to the rural and its cultural context to unpack and situate this moment. Two key texts include Meredith Martin's Dairy Queens: The Politics of Pastoral Architecture from Catherine de' Medici to Marie-Antoinette(2011) and Chris Jennings' Paradise Now: The Story of American Utopianism(2016). Amid rapid change in the 19th century, Jennings highlights how American settlers designed utopia through the grass-roots construction of communities, their subsequent architecture and objects, such as the Oneida Community; whereas Martin's text not only demonstrates an interest in the rural as the petit bourgeoisie came to predominance in the 18th century but also how the pastoral landscape and its architecture became a site and place controlled by women. In this spirit of rule-bending and misbehaving, this paper will highlight the work of three "young" practices who demonstrate a sophisticated technological knowledge of digital tools, yet site their work within the American countryside as a commentary on rural traditions and craft. Practices and projects include Norman Kelley's (Carrie Norman and Thomas Kelley) Wrong Chairs and Young Americans, in which the designers look to traditional American furniture—often produced by rural craftsmen, including the Amish—to reimagine the object's function and the significance of perfection, while calling into order methods of production in hyper-local economies. Endemic Architecture's (Clark Thenhaus) early proposals for a Belvedere and a Bell Tower are seeming delightful pastoral follies that unearth the hidden history of 200 decommissioned missile sites in Southern Wyoming, the remnant geo-political infrastructure of the Cold War, further exacerbating the rural as the terrain for typological and military experimentation. Dream the Combine's (Jennifer Newsom Carruthers and Tom Carruthers) kinetic installations in Minnesota, situate architectural effects among the forgotten spaces of tall, grassy fields, grain silos, and empty train cars. [1]Furthermore, architecture events such as the recent "Exhibit Columbus" biennial—a small city in Indiana (44,000 residents) boasting mid-century architectural gems yet surrounded by agriculture —and the Guggenheim's forthcoming exhibition (2020), "Countryside: Future of the World," collaboratively curated by Rem Koolhaas and AMO with supporting research work from Harvard GSD, demonstrate that the rural has a certain cultural traction.
Swissness Applied Exhibition
Nicole McIntosh
Texas A&M University
Jonathan Louie
Texas A&M University
Swissness Applied is a transcultural analysis of New Glarus that represents challenges in architecture and urban design as examples of current social transformations in global contexts. It is one of several towns in America founded by European immigrants that adapt the architecture to the image of their heritage. The exhibition questions the translation of the cultural image in architecture and illustrates through representational means the results and potential outcomes of New Glarner Swiss themed building codes. The exhibition consists of (7) 25' long tables that contain both documentation and original architectural explorations.  Filling the tables are packing peanuts, some of which were used in the transportation of the exhibition.  Attached to the tables are twelve viewfinders filled with photographs and imagery of the swissified town and its' photographic precedent. Each viewfinder offers museum viewers glimpses into the imagery in the New Glarus collection.
They include photographs collected from 'Chapter 118: Building Construction, Article II: Swiss Architectural Theme' in the New Glarus building code that offers guidelines that require the use of typical elements of the Swiss Chalet style. Using illustrations in seven picture books, and a collection of 41 photographs and postcards as examples, the code references a variety of traditional chalet styles in the cantons of Switzerland. However, in its entirety, the code and its' collection images work to simplify many very distinct versions of "Swissness" in architecture into one composed style that is recognizable as, simply, Swiss.  Swissness Applied is a traveling exhibition currently on view at the Yale Architecture Gallery. From September 21 – November 10, 2019 it was a guest exhibition at the Kunsthaus Glarus Güterschuppen in Switzerland. It was initially presented at SARUP Gallery at the University of Wisconsin, ­Milwaukee School of Architecture & Urban Planning from April 12  – May 3, 2019.  The exhibition design, research, and curation were done by the architect.
Peer Review Session, 1.5 LU
Moderator: Kathryn Bedette, Kennesaw State University
The Return of the Building and the Problem (and Potential) of the Comprehensive Studio
Sarah Deyong
University of Nebraska-Lincoln
Craig Babe
University of Nebraska-Lincoln
Ever since the crisis of high modernism in the postwar era, the gap between academia and the profession has slowly but surely widened over the decades. More symptomatic in the United States than the Continent, the reasons for this gap are, of course, complex. One by-product has been the weakening of architecture's disciplinary identity and an abdication of expertise to supporting fields in the domains of building technology and history & theory, for example. However, the recent publication of José Araguez's anthology, The Building, is a clear sign that the tide has turned. Published in 2016, the anthology should be seen not as the dawn of a new direction, but as the culmination of collective voices, since the millennium, on topics like the projective (Sarah Whiting), operative history & theory (Sylvia Lavin, Robert Somol, Jeff Kipnis and Todd Gannon, among others), and the rise of experimental and collaborative practices, engaging political, social, and ecological concerns, in tandem with formal issues. With its collection of essays by architects onarchitects, Araguez's timely book is an irrefutable sign of academia's bid to reclaim the building as belonging to its own critical terrain. In this light, it is perhaps important, now more than ever, to reflect on the problem of the Comprehensive Studio, which often falls short of its potential to develop compelling projects and critical positions around the building.  In so doing, this paper does not so much present the agenda of a specific studio, as it reflects on teaching pedagogy in the face of challenges, such as addressing the baseline of NAAB criteria related to technical, programmatic, material and site concerns. Indeed, what is often at risk in the Comprehensive Studio is precisely the gap between academia and the profession, between critical thinking and the standardization of practice as it becomes corporatized. In the absence of any prescriptive method for teaching the design process, this paper reflects on strategies that might begin to counter this problem and potentially bridge the gap. Drawing a loose comparison with Gordon Harvey's "Twelve Elements of an Academic Essay," the authors assert the continued need for a lexicon pertaining to architectural composition. Just as the elements of an academic essay – thesis, motive, structure, style, etc. – are the components of all well-written arguments, the elements of an architectural composition – parti pris, poché, phenomenal transparency, character, dimension, hierarchy, scale, promenade, organizing grids,narrative, and so on – can be similarly construed as elements that enable the architect to eloquently organize the facts of a building's program, context and structure while giving agency to architectural ideas that were once insulated within the walls of the academy, far away from the realities of practice. Parti pris, after all, means to take a position. To be clear, these terms are not so much the parts of a building (i.e., walls, ceilings, stairs, columns, doors, etc.) as the conceptual elements of a discursive architecture. While some of these terms have evolved over time, others remain more or less the same since the Beaux-Arts, and still others are emergent, such as those proposed by the Possible Mediums group. This paper discusses the deployment of the elements of an architectural composition in the context of making arguments and of taking a position with buildings, and finds evidence for this deployment in historical and contemporary precedents and within the larger scope of recent discourse that has reinvested itself in the problem and potential of the building.
Communicative Learning in an Interdisciplinary Design Studio
Jennifer Shields
California Polytechnic State University
Ellen Burke
California Polytechnic State University
Jill Nelson
California Polytechnic State University
"Communicative learning involves at least two persons striving to reach an understanding of the meaning of an interpretation or the justification for a belief. Communicative learning involves understanding purposes,values, beliefs, and feelings… it becomes essential for learners to become critically reflective of [underlying] assumptions." – Jack Mezirow
Complex design problems rely on communicative skills that build empathy through understanding, rather than reify disciplinary tensions. While these 'soft skills' are critical, they are not yet a fundamental part of design education. Design studio courses in undergraduate education tend to craft simplified simulations of professional practice experiences to explore formal, organizational, conceptual, and technical design approaches. One common simplification is for each discipline to learn independently in isolated courses, without being informed by the realities of multi-disciplinary practice. 'Communication' in these siloed studios refers to graphic and verbal presentations that convey student ideas to peers, faculty, and perhaps practitioners, with an emphasis on disciplinary conventions and graphic skills, and the use of discipline-specific language. Yet successful communication in practice requires complex and inclusive skills beyond the products of design, and leverages both interpersonal (between) and intrapersonal (within) communication skills in order to advocate for disciplinary values and needs during design negotiations. This paper describes the course format and outcomes for an interdisciplinary design studio consisting of students and faculty from architecture, landscape architecture, and structural engineering. The studio took a transformative (communicative) learning approach to the development of communication skills such as empathy, resilience, flexibility, and competence-based trust as integrated factors of design. Students were assigned to 7-person teams to design a campus media library and landscape. Lectures, activities, and readings scaffolded the learning of both 'soft skills' and technical design skills in the studio. In grading the student projects, equal weight was given to evidence of the development of communicative skills and to the attainment of design goals. Outcomes were measured using several instruments, including surveys, writing assignments, and presentation prompts that focused on describing interactions between the disciplines rather than solely on design product.  The submitted images illustrate the collaborative nature of both the design process and the design products for one of our interdisciplinary teams.
Strategic Deviations: Pedagogical Surprises in the Expected Flow of Things
Angeliki Sioli
Delft University of Technology
Kristen Kelsch
Louisiana State University
Engaging a pedagogical methodology developed to interrupt the status-quo of the design studio, this paper discusses research on architectural pedagogy. Titled the "Strategic Disruptors," this suggested methodology argues for the necessity of carefully orchestrated provocative and unexpected moments in the curriculum; moments that unsettle the students by connecting them with elements of the creative world outside architecture. By doing so the goal is two-fold: to expand their understanding of architecture's definition and role in our contemporary society and to amplify the students' willingness to engage with new challenges so that they may move from a feeling of anxiety to one of creative control. The discussion sets off with an overview of the approach's philosophical and pedagogical underpinning, elaborating on the educational context in which it was employed and the motivations which lead to its conception.  It then zooms into a case of a recent first-year studio and three strategic disruptors designed specifically for the given context and year-level: "The Dinner Party," "The Literary Imagination," and "The Long View." Examining the way each of the disruptors functions in the given architectural environment and the way it enhances the learning outcomes, the paper demonstrates how this methodology opens up possibilities to transform a student's trajectory moving forward. Intentionally aligned with the very beginning, middle and end of the semester (although the students are not aware of this intention), all three disruptors are meant to appear random at the moment of their introduction, are quick-paced and short in duration, and conclude with a discussion on the interdisciplinary links between architecture and other creative fields. Presented as an opportunity to celebrate the beginning of a new semester, "The Dinner Party" is a playful and engaging way to bring forward architecture's social capacity. It pulls from culinary culture to emphasize that architecture is often the design of an atmosphere, ritual or experience. Introduced as a deep breath during mid-term exams week and camouflaged as a typical reading assignment, "The Literary Imagination" pulls from works of fiction and poetry to introduce students to alternative approaches for understanding, studying and representing space through the arts. Although seen as an end of the semester convivial party, "The Long View" reinforces the first-years' role and responsibility as part of a larger design community. It demonstrates the field's collaborative nature and the importance of a deep understating of all the design disciplines related with architecture. Following a detailed presentation of the aforementioned examples, the paper concludes by exploring the relevant discourse related with similar pedagogical approaches as well as the possibility of the methodology to work in different contexts and with contents appropriate for these different contexts. It argues for the importance of an architectural education that surprises the students and consistently connects them with the richness of the life and the world outside the confines of the discipline; the world for which they will be called to design for in the future.
From "Figure-Ground" to "Figure-in-Ground": Relevance and Outcomes of Critical Service-Learning for the Design Field_ the Detroit Case Study
Claudia Bernasconi
University of Detroit Mercy
Education in the design field can be viewed as a path towards the development not merely of the ability to solve problems, but more importantly the capability to actively engage in the creative process of problem definition. Furthermore, the recognition of pressing complex societal, environmental and ethical issues calls for the creation of new types of knowledge that encompass the ability to involve people affected by design and planning decisions, to protect the built heritage and the environment, and to deal with problems associated with under-represented populations (Salama, 2005). Within this framework, what is the relevance of critical service-learning? A thorough analysis of overarching themes from current transformative pedagogical approaches, critical service-learning theories, and findings from a recurring service-learning project in Detroit will be presented to delineate outcomes of a pedagogical approach that centers on the intimate personal growth of students, and gradually enables them to see themselves as part of a larger context, in which critical issues become a personal call for action. Freely borrowing from the definition of "Architecture" as an articulation of the experience of "being in the world", that directs "our consciousness back to the world and towards our own sense of self and being" (Pallasmaa, 2005, p.11), this paper argues that students involved in critical service-learning, not only gain a deeper sense of self and being, but become capable of expanded conceptualizations of interpersonal identities, such as self+other and self+society. Students reported that service-learning is "[…] reflective, and sets you up with an opportunity to intimately view yourself as part of a whole" , and that they saw themselves "[…] more clearly as a player in dialogue and not just the main character." Through the project students overcame what could be defined as a figure-ground paradigm in education, a decontextualized self-centered learning model, and shifted towards a holistic "figure-in-ground" relationship, a self+XXX paradigm, in consistency with the philosophical foundations of service-learning1. The questioning of neutrality of the educational process, i.e the openness of such process to be used either as a tool for conformity to the established status quo or one for disruption and transformation put forth by Freire in the 1970s, highlights the inalienable social responsibility educators and administrators have while defining priorities for educational strategies and curricular content. Within the recognition of this illusionary neutrality of the process, service-learning can operate as a process that either "[…] reinforces or disrupts particular unarticulated norms of being and thinking" (Butin, 2003, p.1683). This paper will discuss traits of critical service-learning that ensure the promotion of core abilities, including the ability to understand social contexts and broad patterns, i.e. sociological imagination (Astin et al., 2000), to acknowledge the continuum in which one thinks and operates, to recognize needs as systemic versus individual, to question teaching and learning roles, and to overcome the framing of service-learning as a transaction between those serving and those being served (Mitchell & Humpries, 2007), towards an authentic embracement of social justice aims and a more accurate interpretation of learning outcomes. 1 This relative, versus absolute, paradigm is consistent with the philosophical foundations of service-learning, such the idea of learning as a by-product of social activities, the importance of experience in education and its connection with ideas of freedom and social norms, first explored by J. Dewey and P. Freire.
Astin, A. W., Vogelgesang, L. J., Ikeda, E., K., & Yee, J.A. (2000). How Service Learning Affects Students. Higher Education. 144.
Butin, D. W. (2003). Of What Use Is It? Multiple Conceptualizations of Service Learning Within Education. Teachers College Record, 105(9), 1674-1692.
Mitchell, C., & Humphries, H., (2007). From notions of charity to social justice in service-learning: The complex experience of communities. Journal of Education as Change, 11(3). 47-58.
Pallasma, J. (2005). The Eyes of the Skin: Architecture and the senses. Chichester: Wiley-Academy. Salama, A. (2005). Skill-Based/Knowledge-Based Architectural Pedagogies: An Argument for Creating Human Environments. Proceedings of the Seventh International Conference on Human Habitat, Mumbai, India
Tuesday, June 16
5:00pm EDT

Peer Review Session, 1.5 LU/HSW
Moderator: Nichole Wiedemann, University of Texas at Austin

Beyond the Centralized Paradigm: Retrofitting Cities with Decentralized and Adaptive Infrastructure for Sustainable Success in Transportation, Energy, and Water
Courtney Crosson
University of Arizona
Our cities will increasingly rely on decentralized infrastructure for the collection, storage, and distribution of renewable resources (e.g. rainwater harvesting, photovoltaic micro-grids, electric autonomous vehicle hubs).  Existing centralized transportation, energy, and water systems will need to be retrofitted to integrate these new decentralized system technologies.  How this will occur is yet to be fully understood. To maximize benefit and minimize disruption, models for the integration of these three systems and coordinated retrofit of existing infrastructure is needed.  This paper provides a replicable model for academia to join with practice and local governments to fill this knowledge gap in one mid-sized city toward future policy adoption and implementation.  This paper presents three adaptive solutions of how to accomplish new sustainable infrastructure beyond the existing centralized paradigms for transportation, energy, and water.  Led through an university upper-level interdisciplinary design studio (MLA and B.Arch), the project used spatial mapping, quantitative analysis, and design inquiry to achieve carbon, energy, and water neutrality for downtown Tucson, Arizona in year 2050 through decentralized system integration.  The solution is comprised of five district hubs that served as the points of collection, storage, and effective micro-distribution of resources and technology. This paper outlines the projected population growth and resource use for the study area and the corresponding methods through which year 2050 neutrality is numerically accomplished.  Rendered visions of the three infrastructures incorporated into the projected 2050 city fabric are presented.  Illustrative narratives on how the new infrastructure and urban design positively contributes to livability are discussed. The paper concludes that by supplying a pathway to realize integrative and adaptive systems that work in tandem with current, dominant centralized grids, long-term city resilience and sustainability (i.e. net zero carbon, energy, water) goals are achieved.  The Tucson model has secured multiyear investment from private and public partners as a result of the phase one work and has won awards for education (Arizona Forward's State Educator Award), design (Arizona AIA State Design Award for Regional and Urban Planning), and leadership (ACSA/AIA National Practice and Leadership Award).
Salty Urbanism: Towards an Adaptive Coastal Urban Design Framework to Address Sea Level Rise
Jeffrey Huber
Florida Atlantic University
Lawrence Scarpa
University of Southern California
Keith Van de Riet
University of Kansas
The coastal zone is home to some of our country's most valuable ecological and socio-economic assets. Many of these locations are being demonstrably transformed due to large-scale human and biophysical processes such as urban development, climate change, and rapid sea-level rise (SLR). The result is a potential loss of myriad ecosystem services such as storm protection, wildlife habitat, recreation and aesthetics, among others. South Florida, home to the Miami metropolitan area, stretching from West Palm Beach in the north to Key West in the south, is emblematic of such conditions. Its rapidly growing population of ~6.5M, much of which sits below 10 feet NAVD88, is already experiencing a growing flood risk linked with SLR.  In an inevitable future of rising seas, south Florida communities will be faced with increased vulnerability due to permanent inundation, frequent heat waves, diminishing precipitation, intensifying hurricanes and catastrophic die-offs. This risk is compounded by rising groundwater tables due to the region's porous limestone geology that will cause flooding far from coastal shorelines and a complete loss of the regions drinking water supply. Policy and design solutions are not truly considering the necessary transformation that will be required to live and work within a saturated coastal environment. The old paradigm of flood management and control will need to change from prevention, to acceptance. Population will decline as businesses and individuals decide the costs are too high to maintain regional assets and decommissioning of the built environment will prove to be an enormous challenge. These challenges will transform regional tourism, housing, waste management, energy and food production, as well as require more resilient and sustainable modes of living and infrastructure development capable of transitioning with the changes. Nascent economies that emerge from climate change and SLR will form as the only viable response to living in a saturated and salt-laden landscape. South Florida is a floodplain and the various ecotypes and land uses provide a potential set of adaptation responses. The various studies, workshops, and reports developed over the last 20 years have indicated that urban areas must "make room for water" (retreat) by restoring ecosystem services along coastal and inland urban areas. Furthermore, studies regarding what types of engineered living infrastructure would be most effective in south Florida lack integrative design thinking for a salty transition. Ecosystem service modeling, and a place-based landscape palette informed by an understanding of regional ecosystems is essential. The challenge is to develop flood-adaptive urbanism  which will require ecological, cultural, social, legal, and political design tools, methodologies and frameworks. HydroSTEADing redesigns the built environment through a framework of strategic decline and resettlement patterns in response to these unique challenges. A framework of resettlement and abandonment (urban decommissioning) across both temporal and spatial scales as it relates to urban and landscape transformation was prepared through design thinking and technological approaches. To stay requires conventional practices of land ownership and management that promote separation from ecological networks to be questioned and translated into a new HydroSTEADing framework. Development of hydro-centric homesteading (amphibious, floating, raised, submerged, etc) strategies were explored and developed with new languages of wetness, buoyancy, tethering, anchorage, hosting (scaffolding), raising and suspension—steading— are considered. Left behind are preconceived notions of environmental control, mitigation, resistance, and permanence for a symbiotic existence, adapting to a dynamic, transitioning and fluid environment.
Biological-Imaginations for the Biscayne Bay Estuary
Alfredo Andia
Florida International University
Thomas Spiegelhalter
Florida International University
Introduction Most of the South Florida region was a subtropical wetland until just 100 years ago. In the land natives called Pa-hay-Okee (grassy river), we build a 20th-century industrial sprawl. This paper we examine how can we reimagine Miami with the advent of major future technologies such as synthetic biology and events such as climate change? Synthetic Biology In this publication we develop a speculative Vision/Plan for the Biscayne Bay estuary. We envision infrastructures in Biscayne Bay that grow by themselves using synthetic biology.  Synthetic Biology is the fastest growing technology in human history and is allowing us to edit, rewrite, reassemble, and even create completely new artificial living organisms. DNA reading (DNA sequencing) and DNA writing (DNA synthesis) is the fastest growing technology in human history. Synthetic Biology was born as a field in 2006, but it is growing by factor of 10 every year (compare it to computer technology that is following at a factor of 1.5 per year following the Moore's law). Growing at a factor of 10 per year Synthetic Technology is creating tools such as CRISPR Cas9 (2013) or base editor (2018) that is transforming all kind of sectors. From changing the color of the eyes of fly in university labs to completely transforming the food industry by creating better crops, lab-grown meat, perfumes, and materials such as lab grown spider silk. It is also in the process of transforming how we develop materials and soils. Biological Biscayne Based on previous research on a gene circuitry that uses bacteria that has the ability to precipitate calcite to solidify sand we envision a series of islands over the shallow Biscayne bay as way to create a "living shoreline" for relocating populations from Miami Beach. The system of islands work like atolls that will create defenses for currents and surges. Projects Synthetic Biology has the possibility of make living matter fully programmable. This seemed very difficult in 2003 or 2005, as it was difficult to do computer programming 70 years ago, However at factor of growth of 10 in just 15 years this is not only possible but as explained above it is beginning to fully transforming all kind of industries. In this project we began to investigate biological processes that makes organisms to develop its shape. Each project we work on is developed based on particularly desirable condition and we study a particular processes of growth. It is a very new field so there are practically no references and no tools. We explore in the paper the problems involved in developing this field. Contemporary architectural processes are inadequate. We explain how we develop tools and working hypothesis to develop these projects.
An Architecture of the Sea: Nationalizing the World's Maritime Commons, Then and Now: 2009 | 2019
Elisa Kim
Smith College
Though May 12, 2019 marked the 10-year anniversary of the 2009 deadline for countries claiming sovereign territories along the ocean floor, countries around the world continue to file claims to extended sea-bed territories on the ocean floor. In what is the largest land-grab since the colonial project, and in accordance with the provisions of article 76, paragraph 8 of the United Nations Convention on the Law of the Sea (UNCLOS), 84[1] sovereign territorial claims on the ocean floor have been made for the purposes of resource extraction and exploitation. This exhibition, which opened on the 12th of May 2019, renders visible these new territories in an attempt to establish the space of the sea as a site for design, and to shift the frame of urbanism to the space of the sea. The exhibition specifically undertakes two case studies: the undersea territory claimed by the Republic of Namibia, and the undersea territory claimed by the Republic of Kiritabi. Though often hidden from view, spatial practices at sea are both designed and informal, enabling and shaping life both at sea and on land. In the same way that architecture and urban spaces exist within broad, deeply intertwined conditions—construction logistics, cultural shifts, infrastructures, materials, and political economies—oceanic space can also be described as the manifestation of multiple agendas. In particular, spatial practices at sea can be seen as both tools of cultural empowerment and complicit with forces of globalization and conflict. In the case of Namibia, the project follows current sea-floor diamond mining practices which are expected to expand into Namibia's deep/extended sea-bed territory upon the acceptance of its claim by the UNCLOS. Namibia's diamond-mining sector accounts for 12.3 percent of annual GDP. Though terrestrial diamond mines are expected to be exhausted of their yields by 2050, diamonds have been discovered in the sea floor off the coast of Namibia. In a partnership with diamond corporation De Beers, the Namibian Government has been actively mining its shallow coastal waters for gem-quality diamonds. The Republic of Kiribati and the undersea territory it has claimed remain at the center of the global deep sea mining exploratory operations. In advance of what is expected to become a flurry of commercial deep-sea mining enterprises, a handful of mineral exploration contracts have been recognized by the International Seabed Authority—the Republic of Kiribati among them. The two case studies raise questions about the extent of architecture's hinterlands, and the ways in which productive landscapes figure into the architectural and urban imaginary. In fact, the oceans play a vital role in processes of urbanization and should themselves be described as spaces of urbanization and spatial practice. In making these sites of extraction and exchange visible, this project attempts to establish the ocean floor as a viable site for architectural and urban intervention. Finally, this project additionally renders visible a new oceanic spatial order, one in which vast undersea resources have the potential to create imbalance in the current geopolitical world order. In the largest sovereign territorial expansion since the colonial project, the depths of the ocean and the allocation of resources therein problematize the geopolitics of the Global North/Global South binary, which erases any space that occupies an interstitial position between North and South. In tracing a new world oceanic order, the project demonstrates the urgency of rethinking the world's oceans at the heart of global urban and spatial connections, rather than separate from them.
[1] As of May 23, 2019.
Assessing the Vulnerability of Coastal Buildings to Storm-surge Flooding: Case Study: Miami Beach (South Beach), Florida
Sonia Chao
University of Miami
Benjamin Ghansah
Kwame Nkrumah University of Science and Technology
Coastal cities such as Miami, Florida, are vulnerable to natural disasters such as coastal flooding. However, not all the infrastructure within a city will be equally affected by damage from flooding. Assessing the vulnerability of each infrastructure to damage is however a complex task due to the complex interdependencies between city infrastructures, as well as the significant uncertainties associated with the impacts of flooding. Based on nascent research method that assessed the vulnerability of individual infrastructure to flooding, the goal of this study was to develop a modified model that can be used to analyze the vulnerability of coastal buildings to flooding in the City of Miami-Florida. A modified form of the Papathoma Tsunami Vulnerability Assessment (or PTVA) model was developed by this study for flood vulnerability assessments of three transect areas in Miami namely Miami Beach, East Little Havana and Sweetwater. The physical and socioeconomic characteristics of these transects reflect the typical built-up areas and their surroundings in the whole of the City of Miami, as well as the Eastern Seaboard (ES) of United States (US). As modifications, this study adjusted the mathematical equations used for computing Buildings Vulnerability (Bv), Protection Factor (Prot), and Structural Vulnerability (Sv) in the original model. The parameters for computing the building vulnerability and protection factor were informed by intensive qualitative and quantitative field and desktop surveys of the topographic, structural and socio-economic characteristics of the chosen areas. Though most of the parameters tend to be generic to the original model, peculiarities of the structure, preservation conditions, construction material, and base elevation of the buildings and the topography of these areas demanded modifications to the original model to suit the ES of US. Expert knowledge of the authors about the study area, and in this fields of research were combined with the data obtained to modify the original model by assigning weights to each individual parameter, and normalizing the parameters by common denominators. These helped in accounting for differences in the contribution of each parameter to vulnerability, as well as standardizing the model across board. The model was then tested in a Geographical Information Systems (GIS) environment to assess the vulnerability of buildings to flood in Miami Beach.  As initial result, the model identified the vulnerability of each building, on a scale of minor, moderate, average, high and very high vulnerability. While the research is ongoing, this initial result is a good indication that the model can be used to assess buildings vulnerability to flooding in other area of the city of Miami as well as the ES of US. This result also confirms nascent research that the magnitude of the effect of flooding of buildings differs according to the peculiar characteristics of the individual building, and its immediate socioeconomic and physical environment.
Peer Review Session, 1.5 LU
Moderator: AnnaMarie Bliss, University of Illinois at Urbana-Champaign

Open Conversation as a Mode of Learning
Yoonjee Koh
Boston Architectural College
A recent project has been initiated by faculty and students in the School of Architecture to create an open forum for in-depth discussion on topics encompassing our spheres of living. Each installment revolves around a changing topic with a guest moderator and an active participatory that collectively questions, examines, and imagines terrains of thought and thought-making. These conversation-based sessions rely on a series of shifting topics, which provide variegated indexes for learning. Topics range from issues of diversity and inclusion, social awareness, and matters of discipline, to more design-specific issues on the matter of critique, discipline, and the meaning of making. As each topic opens up a lieu of questions, the conversation is driven by a series of questions and provocations posed by the participants. There is no presenter and no audience. Instead, each person leads the conversation – students, faculty, alumni, staff, and any person interested in the topic in discussion is welcome steer the conversation. As there is little hierarchy amongst the crowd, a system of intelligence that builds upon the knowledge of the crowd manifests the conversation floor. This is a time to churn through what we know, what we think we know, and what is aspired to be known. One or a group of moderators, who raise the topic for discussion, lead the conversation, often guiding the crowd through heated debates and moments of thoughtful silence. These are often guest faculty, or a group of students who raise a pressing topic and hold a conversation session in contextually timely moments. These conversations are moments to learn how to explore, to question, and to think critically. Raising criticality, these conversations often reverberate in classes and hallways, germinating new ways of thinking. Students, in addition to faculty, weigh in constructive feedback in studio sessions, opening up questions for dialogue as they do in the Conversation sessions. Also, history and theory courses become opportunities to dig through deeper questions that stirred movements and schools of thought. Harvard GSD's Talking Practice, Cornell's The Living Room, MIT's Dinner with the In-Laws, and an increasingly growing number of Architecture Schools have recently begun to employ these flexible, open platforms for learning. As these conversation sessions are extracurricular, students are free to join or leave amidst a conversation. This free-to-come, free-to-go format operates on the single strand of interest. As today's consumer media culture expands beyond the hand-held device, the value of interest and ability to retain a stream of followers seem to permeate today's classrooms. Schools have begun to radically shift methods to reach out to current and prospective students, to professionals, and to the public. Pioneering different approaches to not only instruction, but also ways of learning that may allow for more open and variegated approaches, the mode of learning through open, yet constructive conversation warrants a closer look in the study of Architecture.
Making as a Means to Construct Design Thinking
Christopher Welty
Kennesaw State University
Arief B. Setiawan
Kennesaw State University
In The Craftsman, Sennett argued that engagement with things, tools, and procedures could facilitate leaps of imagination. 1 These engagements are a way to improve qualities of experiences, or the craft of experience, by understanding their forms and procedure, or techniques of experiences. In pedagogy, it is a form of learning-by-doing. Our awareness of the properties of materials, the ways tools perform, and the techniques we work with could help us explore possibilities in transforming a thing into another; in other words, design. Sennett mentioned the principle of joining at a right angle, of which our ancestors applied on joinery in shipbuilding, which in turn informed joinery of buildings, and eventually informed organizations of streets and blocks of a city. He termed this as a process of transposition. In this vein, we are interested in developing a design pedagogy that started from engagements with things, tools, and techniques. Thus, we set design problems that started from and problematized observations; procedures in drawing and modeling, both manual and digital; properties of materials; and artifacts. We applied this problem in studios in different years with increasing complexities, because we were interested in the development of students' design thinking. Findings from these problems would serve as a starting point for design iterations of habitable space. In the first-year studio, we set design problems from observations of small, manmade artifacts. The findings would serve as a basis for the design of personal space. The next project started from explorations of woods and carving and joining techniques; which would inform design of a small structure with a simple program. We reiterate this strategy in the third-year studio. The design problem started by designing a small apparatus that would lead to the design of a wall system, which would evolve into a design of a medium-scale, mixed-use building.  Of interest here is the way students transpose engagements to an artifact, a type of material, or a production technique to generate a design process. In this line, we distinguished operative rules from generative rules. The former were rules and procedures to execute a task; while the latter were rules to organize design elements, including ordering systems. We also distinguished methodical and axiomatic thinking. Methodical thinking was a repetition of a set of formal procedures, while axiomatic thinking was critical of fundamentals in design. What would be teaching methodology to facilitate the growth from operative into generative rules and from methodical into axiomatic thinking? How did students go about finding solutions? This paper documentsour efforts to develop and refine this approach, as well as our observationsand experiences from both studios. It aims to discuss the learning process and the growth of design thinking abilities. It is also a reflection of our pedagogical approach of linking making and thinkingin design pedagogy.
1. Sennett, R. (2008) The Craftsman. New Haven, Yale University Press
Zairja-Thinking: A Second Virtuality for Design
Don Kunze
Pennsylvania State University
Medieval scholars and astrologers developed the Zairja (زايرجة) as a kind of "reverse computer." Instead of compiling data and reducing it to more refined categories or determinative structures, the Zairja worked in reverse, using astronomical data and aleatory processes to extend potential and even fantastical relationships. Most historians presume that the Catalan mnemonicist/mystic Ramón Llull, whose methodology was taught at the University of Paris until the 1500s, based his Ars Magna (1305) on the Zairja and intended his various combinatorial diagrams to work in the same way, with the aim of spiritual perfection.  What does the Zairja offer to the modern thinker? Especially, what does it mean for the architecture student, teacher, or professional whose ambitions overrun the standard resources of history and critical theory? I propose that the Zairja idea may be extended to bridge between formless and form, indeterminate idea and sensible shape. The Zairja requires rigorous methodological exactitude while at the same time it resists limiting preconceptions. Zairjas are better made than found. The Zairja I propose begins with a process of note-taking derived from a more local source: the Irish author James Joyce's detailed extraction of accidentally encountered conversations, taken out of context and reconfigured as "epiphanies." The structure of the epiphany is that of the rebus, the form Sigmund Freud claimed that dreams assume to build conceptual bridges between interior details (latent content) and conscious dream-memories. The rebus belongs to both perspectival and a-perspectival orders. As Joyce demonstrated, the rebus "object" may be verbal or experiential. It makes connections without the prejudice of determinative interpretation and thus remains true to the logic of over-determination by which, in the dream, any single effect is the result of multiple causes.  My Zairja borrows graphical and narrative tools from Llull, the 16c. mnemonicist Giulio Camillo, the American poet Wallace Stevens,  and other sources. I employ stochastically paired topics to expand experimental data sets while simultaneously contracting structures to correspond to geometrical/diagrammatic/numerical conditions that may then relate to historical paradigms, such as the polyhedron used by Albrecht Dürer in his famous emblem-image, "Melencolia §1." At this point physical/formal extension is required, and the thinker must become a teacher, and the teacher an architect. I will endeavor to explain the basics of the Zairja technique and demonstrate it with a design example. Furthermore, I argue that the Zairja promotes, more than other methods, the ideals of openness and innovation.
Actual Reality: An Alternative Approach to Post-Digital Drawing
Ross Wienert
University of Houston
In his essay Architecture Enters the Age of Post-Digital Drawing, Sam Jacob writes: "Instead of striving for pseudo-photo-realism, this new cult of the drawing explores and exploits its artificiality, making us as viewers aware that we are looking at space as a fictional form of representation. This is in strict opposition to the digital rendering's desire to make the fiction seem "real." While one can argue that the merits of "pseudo-photo-realism" are dubious, the same argument could be made for methods of representation that carry architecture closer to the fictional and farther away from the experiential qualities of architecture. In an age saturated with digital images, where many value the instagram-ability of spaces over actually being there, perhaps it is time that architecture lent more credence to the reality of buildings and how they are experienced in the world. As an alternative to both striving to "make the fiction seem real" (virtual) and "exploring and exploiting artificiality" (post-digital), this paper focuses on an approach to architectural education that asks students to concentrate on the actual as it relates to architecture and human experience. These investigations utilize both physical models and digital technology in an effort to explore and document the physical reality of architecture. In these investigations, students build artifacts at a scale large enough to stick their head inside in order to engage their "peripheral vision, which enfolds the subject in space." (Pallasmaa) This jump in scale allows students to peer inside and observe qualities of space, light and material, as well as how these qualities change over time. The studio utilizes this method both in the exploration of precedents as well as students' own design projects. This change of perspective shifts the focus of their efforts away from the formal exploration of abstract objects toward the interior and the experiential. These artifacts are not approached as models, but as "concrete objects, three dimensional works on a specific scale" (Zumthor) in order to emphasize that they are a representation of reality.
Component / Assembly: Pragmatism and Precedent in Digital Fabrication Pedagogy
Adam Marcus
California College of the Arts
Matt Hutchinson
California College of the Arts
This paper discusses a series of academic design studios that explore ways to imbue pedagogies of digital fabrication with a critical sensibility rooted in architectural precedent. The work does so by exploring the architectural detail as a locus for reconsidering contemporary domesticity in the context of new technologies of design, fabrication, and assembly. The research looks to the Case Study House Program spearheaded by John Entenza of Arts & Architecture magazine in Los Angeles (1945-1966) as a model for how architects can re-conceptualize and re-materialize domestic space through an understanding of digital and robotic fabrication processes. Just as the architects of the Case Study House Program crafted new prototypes for domestic living inspired by the postwar (modernist) logics of mass production, this work speculates how contemporary (postmodernist) logics of mass customization can inform new models of domestic space appropriate for today. Rather than accepting the architectural detail as a predetermined assemblage of standardized parts or products, this research speculates on the spatial, programmatic, and social possibilities of customizable, parametric, and bespoke details—and how such a paradigm can relate to emerging forms of domesticity. The work focuses on the domestic component: the guardrails, jambs, sills, stairs, moldings, doors, cabinets, coves, reveals, partitions, wall bases, and other parts that, when assembled together, constitute "architecture." Each project employs technologies of mass-customized design and production to reconsider the component's definition, its construction, and its assembly into larger configurations of structure and space. The ambition is to develop new understandings of part/whole relationships that reflect contemporary modes of living at all scales, from the component to the broader architectural organization. The pedagogical structure of the studio relies upon focused analysis of precedent as a way to drive both conceptual and material logics. Each project revisits a domestic component from a seminal architectural case study, typically a stair or other aspect of circulation. This component is then reverse engineered in light of contemporary manufacturing techniques that can process standardized, off-the-shelf material components in customized and bespoke ways. Students explore these processes through large-scale study models and physical prototypes that emphasize tectonic fidelity and the effects produced by customized components. Discoveries made at the scale of the joint and detail scale up to a spatial component, a proto-architectural interior condition not yet at the scale of a building, but large enough to understand ideas of public/private relationships within the space. It is only then—after thorough understanding of tectonic, space, and effect—that the ideas scale up to a sited architectural proposal. The research focuses specifically on readily available industrial manufacturing processes as a way to innovate within existing frameworks of architectural production. By melding computational workflows and advanced fabrication processes with the pragmatics of building and assembly, this work advocates a subtle but nonetheless radical shift in how we design and make architecture. And by grounding the work both conceptually and tectonically in precedent, the studio pedagogy fosters a critical, historically-sensitive ethos that sometimes is lacking in academic approaches to design computation and digital fabrication.
SCHEDULE WITH ABSTRACTS

WEDNESDAY, June 17, 2020
Wednesday, June 17
11:00am EDT

Material + Digital Methodologies
Peer Review Session, 1.5 LU
Moderator: Corey Griffin, Pennsylvania State University
Cast Stereotomy: A Material-Based Investigation of Stereotomic Modules
Niloufar Emami
Louisiana State University
Paul Holmquist
Louisiana State University
Stereotomy is a traditional construction technique that allows for building architectural structures from discrete stone elements. With the advancement of computational design methods, material properties, and fabrication techniques, the discipline has been reborn. In particular, stereotomy can be reinvestigated using materials other than stone, such as concrete, or the liquid stone. Concrete has many advantages over stone. Fiber reinforced concrete can perform in both compression and tension, as opposed to stone which only performs in compression. In addition, the weight of concrete modules can be reduced by using optimized mixes, as well as by designing molds that create hollow spaces in the modules. Concrete is less expensive than stone, and the equipment for its fabrication is widely accessible. Other advantages include the lower cost of concrete compared to stone, and the general economy of material use. In this paper, we present research investigating the design and fabrication of stereotomic modules and assemblies made of concrete that comprise a topological, interlocking structural system wherein variability is present but controlled. Topological interlocking modules are mortarless assemblies that exclusively constrain their elements through inherent geometrical and topological properties. This research demonstrates the growing potentials of 3D printing for creating formwork. 3D printing allows making formworks for creating complex voussoirs. In particular, stereolithography (SLA) 3D printers are employed where elastic resin is used. Using an elastic resin allows creating flexible formworks which can be easily released. Digital tools such as Rhino and Grasshopper are employed to push the boundaries of form generation in the design of an arch. The primary experiments of 3D printing have been conducted, and a small-scale assembly of the arch is in process. The main limitation of the current method is the small bed size of the printer  (5.7" by 5.7" by 6.9″). However, there is great potential for the material and the process that needs to be investigated using the current method before scaling up.
LOG KNOT: Robotically Fabricated Roundwood Timber Structure
Sasa Zivkovic
Cornell University
Christopher Battaglia
Ball State University
Brian Havener
Cornell University
LOG KNOT is a robotically fabricated architectural installation which aims to expand and optimize the use of full trees and irregular timber geometries in construction. LOG KNOT creates an infinite singular and three-dimensionally bent loop of roundwood, borrowing strategies from traditional wood building and manufacturing. (1) Only about 35% of the wood of a tree is estimated to be used in construction (2), focusing mainly on the straight tree trunk and generally omitting smaller roundwood members altogether. By utilizing robotic fabrication processes and 3D scanning technology to create complex timber curvature that requires minimal formwork for assembly, this project aims to make better use of valuable timber construction resources, expanding on research projects such as the Wood Chip Barn (3) at Hooke Park (4), Limb at University of Michigan (5), or industry applications developed by companies such as Whole Tree Structures (6). The process and design methodology shared by these projects constitutes a paradigm shift in the design and construction of wood structures: rather than first mass-standardizing an irregular product (a tree) to subsequently mass-customize a design from the standardized components (plywood, 2x4s, etc.), each project starts with the available natural timber geometry working with, and capitalizing on its idiosyncrasies. This reciprocal design process fosters synergies and feedback between material, fabrication, digital form, and full-scale construction. In three sections, this paper will outline processes and methodologies for robotic fabrication, variable complex-curvature creation, joinery detailing, geometric and structural optimization, the reduction of moisture-related material failures, and on-site assembly. First, the research team developed a design method to create curvature from roundwood pieces, both regular and irregular. Components are computationally processed to form a spatially complex figure-eight knot (Savoy knot). Based on initial 3D models, a number of irregularly shaped trees and small roundwood members that cannot be processed by traditional sawmills are selected and harvested from a local forest. To complete the design process from form-to-log towards log-to-form, the trees are 3D scanned and the 3D model is adjusted to fit the available timber stock inventory. Second, the structure is computationally optimized and fabrication protocols are developed for the available robotic system, a KUKA KR200/2 with a 5hp CNC spindle. Custom computational solvers locally optimize the structure for bending and tension at each tri-fold mortise and tenon joint and custom fabrication protocols improve the positioning of a work piece in relation to the robotic end effector. Each wood component is treated with Pentacryl, a non-hygroscopic and non-toxic wood stabilizer, to prevent checking and shaking which can compromise connections. Third, a series of full-scale prototypes are constructed to develop connections and structural details, further improving the design and fabrication protocols. Due to the unique joint design, LOG KNOT requires only minimal formwork for assembly and can be built without heavy machinery. The main research contributions of this architectural installation are in the area of minimal formwork assembly, bending and tension force optimization of mortise and tenon joints, as well as variable 3D compound curvature creation for regular and irregular roundwood geometries.
————————————–
(1) Blondeau, Etienne-Nicolas, and Honoré-Sébastien Vial Du Clairbois. Encyclopédie méthodique, marine. Vol. 160. Chez Panckoucke, 1783.
(2) Ramage, Burridge, Busse-Wicher, ereday, Reynolds, Shah, Wu et al. "The wood from the trees: The use of timber in construction." In Renewable and Sustainable Energy Reviews 68 (2017): 333-359.
(3) Mollica, Zachary, and Martin Self. "Tree Fork Truss." Advances in architectural geometry 2016 (2016): 138-153.
(4) Self, Martin. "Hooke Park: application for timber in its Natural Form". In Advancing Wood Architecture: A Computational Approach. Edited by Menges, Schwinn, and Krieg, Routledge, 2016.
(5) Von Buelow, Torghabehi, Mankouche, and Vliet. "Combining parametric form generation and design exploration to produce a wooden reticulated shell using natural tree crotches." In Proceedings of IASS Annual Symposia, vol. 2018, no. 20, pp. 1-8. International Association for Shell and Spatial Structures (IASS), 2018.
(6) "Research and Development," WholeTrees, accessed June 18, 2019, https://www.google.com/policies/privacy/.https://wholetrees.com/technology/
Digitizing Wood | Analyzing Wood Grain in 2x4s Using Facial Recognition Software Strategies.
Blair Satterfield
University of British Columbia
Alexander Preiss
University of British Columbia
Derek Mavis
University of British Columbia
Zippered Wood is our novel take on wood joinery and deformation. Digitally generated formally specific joint patterns are cut into boards that are joined to produce predictably precise bends. This paper presents research done in support of the Zippered Wood system. The Digitizing Wood project is a software and tool hack that reads the surfaces of boards to identify ideal 2x4s for production in the Zippered Wood process. The objective is to maximize the strength of the composite members by avoiding defects (knots and holes). The Zippered Wood process involves the bending of found 2x4s pulled from waste streams. This means the team must address challenges that are not encountered when 2x4s are deployed conventionally (as in light frame construction). Knots and holes created by nails and screws are liabilities that can be detrimental when bending and twisting forces are applied. Imperfections are especially problematic where the material is thinnest (at the point of the bend). This is because the veneer left between each rendered tooth acts as the main tensile and compressive component for zippered members. These thin veneers are simultaneously the critical lines of inflection and weak points in the assembly, and are thus prone to cracking during the forming and gluing process. To counter this problem, we are developing a simulation algorithm to virtually map the zippered tooth pattern onto any given 2×4. Our goal is to determine the optimal tooth placement in relation to any defects identified within the grain of each 2×4. The process involves scanning the face grain of each board using the sensor from an XBOX Kinect. Once scanned, grain is fed into a computer and analyzed to find the optimal relationship between teeth, each possible member's unique grain patterns, and any imperfections. The tooth geometry of the zipper leaves large areas of material in place. This means only the face grain that corresponds to each 3mm thin veneer need be analyzed. These veneers are the only areas that deform when milled components are joined. The tooth is therefore the ideal location for knots and defects. Once scanned, the image is input into a Grasshopper script that analyses the grain to locate knots and holes. The script then runs an optimization routine through Galapagos, testing the 'goal regions' from the zippered tooth surface against the locations of the knots and holes. The software is rewarded for missing blemishes, and works to achieve the best score. The output is then translated into the machining process of the final Zippered Wood component. Preliminary testing has been done on 2x4s with encouraging results. Refinement of the process is ongoing and will be tested further during the construction of Zippered Wood projects. We believe the Digitizing Wood project is novel, will optimize our Zippered Wood members, and increase confidence when using scavenged materials. The productive misuse of facial recognition strategies also points to novel ways that designers can leverage computation to further design and production processes.
Advancing Sustainable Wood Design and Technologies through Interdisciplinary Collaboration
Tahar Messadi, Kim Furlong, Frank Jacobus, Michelle Lee-Barry, Richard Welcher, John Pijanowski, & Angela Carpenter
University of Arkansas
Wood is an age-old craft which has evolved into the widespread use of the typical balloon frame structure in low-rise residential buildings, but the recent technological shifts are signaling the need for a different approach to expand the application of new wood derived materials to commercial, institutional and industrial buildings.  This paper describes the first cluster of a design studio and a companion seminar course to be test-run prior to the launch of a Master in Integrated Wood Design at Fay Jones School of Architecture and Design, the University of Arkansas which is located in a state that is 60% covered with forests.  The cluster's emphasis is to explore the nexus between mass timber and the built environment.  These courses brought together teams of students from the departments of architecture, interior design and civil engineering, and challenged them to examine the design potential in making mass timber gain the legitimacy it deserves, to the extent of rivaling other materials like concrete or steel.  The overall pedagogy rested on collaborative interdisciplinary teaching and learning respectively between faculty and students.  The approach method applied in these courses does not, however, follow the typical process applied in architectural design, for the simple reason of keeping the student constantly focused on working and designing with wood in informing the making of space.  Rather than starting with the site and massing, the process is reversed, beginning with the very small: the detail connection. In this studio-seminar cluster, a series of phases were established.  The first phase started from the tree, and by extension immersed students into the forest to explore wood's ecological and productive lifecycle including sustainably managed forestry, timber harvesting and milling through production of engineered wood products.  Traditional and contemporary applications in product development were first explored through readings, industrial wood processing and production sites.  The second phase acquainted students with traditional machine tools by working on an assigned formal object.  The third phase was shifted to the utilization of digital tools to further understand the transformational logics in wood design.  Students were, therefore, challenged to postulate the generation of a tectonic connection assembly or joint located at the intersection of floor-wall and/or roof-wall.  In this exercise, they were given the freedom to design their own assembly through both traditional and computer numerical control (CNC) machine tools to establish elegant assemblies/joineries, based on perceived qualities and properties.  This active-learning empowered students to design, build, and physically test their own ideas through wood constructs.  In the fourth phase, the developed connection is then construed with other elements to form the specific envelope with its opacity and transparency and tectonic language. Students were led into prototyping elements such as building assemblies/connections and enclosure fragments, which became the building blocks towards the design of a Ski Pavilion, through which the teams synthesized the knowledge gained from previous assignments.  The approach to wood design through collaboration was highly successful, as students directly connected with the potentials of this renewable material in the built environment.
Incorporating Theory and Criticism
Peer Review Session, 1.5 LU
Moderator: Yoonjee Koh, Boston Architectural College

Froebel Fabrications: Discovering Architecture's Tectonic DNA
John Reynolds, Miami University
Friedrich Wilhelm August Froebel was a German educational theorist who laid the foundation for modern education based upon the unique attributes and capabilities of children. Since 2008, I have developed a design process using Froebel Gift Sets 3 through 6 that encourages students to discover and interpret the underlying patterns and structures that comprise their world as a preamble to design. Recalling the nature of DNA, the molecule that carries the genetic instructions used in the growth, development, functioning and reproduction of all known living organisms, the abstract compositional outcomes of the Froebel based exercises reveal aspects of the essential nature of things. I have used this process with student populations ranging from secondary STEM populations to architecture undergraduate and graduate students as seen in the Match Frame Creative film project link below.
The initial design process begins with the students building Froebel Gift Sets 3 through 6 in terms of their contents and container from a raw section of maple or other native species. The container construction explores box joinery and celebrates various movement and operational strategies for its opening and closure. The gift set contents are to fabricated to within one thousandth of one-inch degree of tolerance. The students then use the gift sets to explore systems of order, both emotive and analogic, as well as traditional architectural ordering systems through a series of timed exercises which are photographed and drawn to explore their experiential content. Additionally, students explore a tectonic theme discovered in nature which they capture in black and white photography and express as a Froebel composition and explored further through experiential drawing.
From this point in the process, the exercises branch out into related issued-based exercises related to the larger design problem. If it is a site design or master plan, the students may explore their Froebel compositions as a paper weaving to explore site part/whole affinity. If it is an architectural problem, I ask the students construct their own tools (Mallet, Hand plane) to construct a joint (Column/Beam + Column /Base) derived from their encounter with nature through their photography and Froebel exercises. Like DNA, the column-base condition acts as a kind of architectural Rosetta Stone, informing the architecture from tectonics to morphology. To date, I have explored this process in scales ranging from the site, the building, the room, the detail, and the object depending on the experience and year level of the student cohort. Currently, we are working on a Visitor Center at Frank Lloyd Wright's Westcott House in collaboration with Peter Bohlin.
The Froebel-based design process envisaged here situates timeas a generative dimension of design inquiry. Through the exercises, student design narratives emerge out of the diversity of their past experiences and memories that are suspended and intertwined in a visceral and tactile present. Captivated in the simultaneity of their individual and collective responses to open nature of the design prompts, students discover the patterns or design DNA that will inform their future design speculation, decision making, and project outcomes.
A Metate, Micaceous Clay Pottery, and the ATLAS-1 Trestle: Mining the Interior Structures of Objects to Build Architectural Theory
Nora Wendl
University of New Mexico
Julian Maltby
University of New Mexico
Architectural educators are leading a drive to teach history and theory beyond the canon, as evidenced most recently by Theory's Curriculum, a project by e-flux. It is well understood that the selection of texts for a theory course creates the infrastructure of learning theory. However, this paper extends that concern to the question of the theory assignment.             Architectural theory is imbibed textually—and yet, it is precisely our disciplinary emphasis on objects and images that allows the students who are ESL to excel despite language barriers. Architectural theory, even when focused on non-canonical examples, can still be isolating when it reaches students in a non-embodied form, giving an advantage to students for whom English is a first language. I argue that the projects we construct for these theory courses can begin to level the playing field without diluting the rigor of expectations. In a graduate architectural theory course that I teach at a Hispanic-serving institution, I ask each student to select an object (not a building) that brings together the environment and humans. First, they write observations of it—answering questions about its materiality, authorship, use, and lifespan, tracing its materiality back to its origins. This is a study of what Elaine Scarry refers to as the "interior structure" of objects: how objects "internalize within their design an active 'awareness' of human beings…that is not limited to their use." Students then write a thesis statement connecting the interior structure of this object to a larger question within the theory of the built environment—examining architecture as related cultural object. The thesis statement is explored in a 4,000-word paper, and the paper is supplemented by a 3-minute film which seeks to reveal a tangible connection to the object and the theory underpinning it. For a student who chose to study an inherited metate, he observed the materiality of this tool for grinding corn—volcanic stone—proposing that "notions of time that are embedded in the cosmic scale of a metate can provide valuable insight into the way we design and construct buildings," connecting the physicality of the metate to his own family's origins, modernism's avoidance of time, and the "dormant tectonics" of building with volcanic rock, which he'd learned during an internship in Mexico City. The companion film used footage of volcanic eruptions in Mexico, and the student using the metate, combining source and tool across time. This theory class was organized thematically around contemporary architectural topics that were presented in both canonical and non-canonical texts. However, arguably, it was this project that allowed students to locate their own culture within their questioning of an object, and then extend this study to questioning architecture—inevitably, a way around centuries of colonization that have informed our architectural sensibilities. For this session, I propose presenting the structure of this course, and three architectural theory papers it produced: papers whose origins were found in a metate, in the micaceous clay pottery of indigenous Taos Pueblo people, and in the ATLAS-1 Trestle at Kirtland Air Force Base, all objects specific to cultures within this region, and containing within their interior structures—as the students prove—theories applicable to the built environment.
The Detective Stories Studio: The Function of Fiction in Shaping Architectural Education
Angeliki Sioli
Delft University of Technology
Engaging the example of the "Detective-Stories Design Studio," a master-level course taught in 2018, this paper explores the role of literature and fiction in architectural design education. It sets off tracing the interdisciplinary history between space and literature from Romanticism onwards, and then focuses on the phenomenological work of Paul Ricoeur and Richard Kearney, whose work has paradigmatically drawn connections between fiction, architecture and space. Based on their theoretical positions, the studio argues for the importance of an architectural student's "literary imagination"; an imaginative capacity which emerges from words and literary descriptions and uniquely leads to the creation of new and original spatial ideas and images. Following the philosophical underpinnings of this pedagogical approach, the paper presents the studio's overarching structure; a structure based on three selected detective stories by Edgar Allan Poe. Poe's work is not only the first of the specific literary genre but also a body of work that remains surprisingly relevant nowadays.  The conversation moves, through selected student examples, on the three distinct ways the studio employs literature to explore contemporary design issues. Touching on the ongoing conversation on atmosphere, space and emotional reconstruction (Zumthor, 2018) the first method introduces literature as an exploration of a place's lived experience. It examines fiction's potential to communication spatial qualities and moods, allowing us to understand how these intangible elements influence our perception and appropriation of a given environment. Based on these characteristics the design work focuses on the creation of a device that allows the students to attune with the specific atmosphere that Poe's short story "The Masque of Red Death" uniquely captures. The second approach touches on literature's imaginative power to suggest unexpected and many times overlooked uses of space. Based on "The Purloined Letter" the design-work heavily draws from the spatial investigative techniques analyzed in the short story to proceed with an unconventional site analysis, one that allows the students to find space where they think there is not. In todays overpopulated urban environments literature reminds us of our capacity to fabricate inventive and unexpected conditions of space. The third methodology emerges from literature's capacity to point towards paramount sociological conditions of space, in a way that allows us to reconsider and reevaluate our own everyday reality. Poe's "Black Cat" introduces tangibly the issue of domestic violence in the contemporary American­ society and the design assignment works towards a deep understanding of the conditions that we need to address as architects in related projects. The paper concludes with a contextualization of the suggested methodological approach in relation to the renewed architectural interest in literature, as manifested the last ten years through interdisciplinary conferences and publications both in North America and Europe. The paper places "The Detective-Stories Studio" in this contemporary context and evaluates its significance and uniqueness in the ongoing conversation.
Assembly & Sequence
Matthew Celmer
Syracuse University
Assembly & Sequence was an ARC 500 Selected Topics seminar created and taught during the Spring of 2019 at the Syracuse University School of Architecture. This course is a hybrid integrating architectural design, process, theory, and representation. Assembly & Sequence is about disparate, complex, episodic, non sequitur and sometimes confusing architecture. An architecture of multiple forms, ideas and accumulation. The formal investigations touched on heterogeneity, friction, overlap, adjacency, threshold, disintegration, collage, superimposition, juxtaposition, proximity, plurality, fragments, vectors, montage & composites. The course structure is influenced by and borrows strategies from the Exquisite Corpse a well-known surrealist parlor game. The game entails collectively assembling a series of drawings. Each collaborator adds to the composition in sequence and is allowed to see only the end of what the previous person contributed. The game results in distinctly different elements sharing the same space, creating startling associations and combinations. This simple game questions and blurs the idea of individual authorship by producing a collaborative collective artifact. The course was an experiment in the methodology of disintegrated design. We embraced the idea of a building as a collection of autonomous parts and examined their integration as a whole. The course was structured around a series of exercises progressing in scale. Each exercise is linked and are to be understood as a continuous project that was developed for the entire semester. For the initial exercise the students worked as individuals on the design of neatly compartmentalized spaces. Course Structure: The course consists of three primary design exercises, each building upon the last culminating in a team project. Each exercise entailed the production of drawings for review and discussion. After each exercise students were required to 'pass' there work on to other students and were not allowed to use what they produced from the previous exercise. Exercise 1: Students worked individually to sample, cut and reassemble architectural elements to create Spatial Primitives. Each student at the end of this exercise designed a small fragment of the final projects. Exercise 2: Students were assigned Spatial Primitives to accumulate, modify, mold, distort, collage and superimpose forming Accumulated Masses. Students were not allowed to use their own Spatial Primitives in this exercise. Exercise 3: Working in teams students assembled the Accumulated Masses into a final Collective Artifact. Each team created a system of constraints that guided the construction of their final artifact. Teams were not allowed to use Accumulated Masses they previously produced. Course Goals To develop an understanding of the term disintegrated design and its manifold applications in architectural design. To understand the history and development of design as assemblage in architecture and associated artistic fields. To become familiar with alternative modes of collaboration and authorship in the architectural design process.
Wednesday, June 17
1:00pm EDT

Building Science in the Classroom
Peer Review Session, 1.5 LU
Moderator: Patricia Kucker, Pennsylvania State University

A Biophilic Approach to Net-Positive Design: Studio Lessons
Mary Guzowski
University of Minnesota
This paper discusses the curricular objectives, exercises, design tools, methods, and outcomes of a seven-week graduate studio that explored a biophilic approach to net-positive design. We may be well aware of the performance and pragmatic aspects of net-positive energy in architecture, but what are the experiential and aesthetic opportunities and benefits? Could beauty, health, and well-being be as important to net-positive as are reducing waste, energy consumption, and environmental impacts? Biologist and naturalist E.O. Wilson's "Biophilia Hypothesis" suggests that there is an innate need for human connection with nature. A biophilic approach to net-positive design encourages students to investigate the intersections between regenerative design responses to natural systems, habitat, environmental and bioregional forces, passive strategies, and health and well-being. This paper discusses design objectives, methods, tools, and outcomes of six sequential exercises that developed over the course of the seven-week studio. The iterative exercises used physical and digital study models, envelope details, sketching, photography, time-lapse video, and qualitative and quantitative assessments. Students considered the poetic, pragmatic, and performance-based design issues, trade-offs, and design implications.
Overhaul the Curriculum, Not the Course
Marleen Davis
University of Tennessee-Knoxville
Like many architecture programs, faculty at XXX University perceived a disconnect in the students' design work that rarely reflected understanding of concepts from their structures, materials, and other technology courses. Since the 1980's, the school has had a signature "integration studio" pairing a design course with a technology integration course, with faculty teams for every studio. The faculty wondered why this kind of alignment of the design and technology agenda had to wait for the fourth year.  After three years of curricular discussion and hundreds of hours of work, the XXX faculty has taken a radical approach to integrating design and technology in a major curriculum overhaul of its B. Arch. Program. The faculty had the following goals in mind: Expose students to technology challenges and issues early in the curriculum, within a design framework. –Interrelate technology course content and design studio goals where possible. –Eliminate stand-alone silos of technological content for single courses, taught by content "experts." –Utilize diverse faculty expertise in multiple points across the curriculum in collaborative ways. –Invent new pedagogical formats and teaching platforms.  –Balance the perspective of the "generalist" while providing short workshops led by content "specialists."  –Provide hands-on learning experiences for students to apply concepts to design. –Respect faculty perspectives and the diversity of experimentation in the design studios. –Leverage and expand the digital agenda of the school. –Avoid technological hegemony and promote design leeway and engagement. The faculty eliminated all of the stand-alone structures, technology, and materials courses. These were replaced with a series of nine short half semester design / technology courses, each generally aligned with the studio sequence and each containing a blended content related to climate, site, enclosure, materials, structures, building systems, design, and performance.  The curriculum of XXX University represents a new paradigm for minimizing friction between design and technology categories of courses and faculty. Our experience may be of interest to other programs that face similar challenges.
Surf and Turf; Integrating Resilient Design Early in the Curriculum
Craig Griffen
Jefferson University
Recent reports paint an increasingly grimmer picture about the pace of climate change.  While we cannot back off from efforts to reduce the waste of resources and energy, we now must recognize it is too late to stop the coming changes.  Therefore, it feels ethically necessary to modify our teaching strategies to train future architects early on not just how to build more sustainably, but also how to deal with harsh environmental conditions they will encounter in coming decades.  This paper describes pedagogical revisions that link a second-year studio and a building technology course with the goal of introducing and applying principles of resilient design at both the ocean shore and a rural wooded setting to cover a range of possible strategies.  Specific curricular goals of these 2 major parts are summarized in the enclosed chart.  (see chart, image 1)  Procedure Similar to a lecture/lab format, the tech course serves as a lecture to the studio's lab, introducing students early on with background in sustainable and resilient design strategies such as highly-insulated envelopes, passive heating and cooling, clean energy, and daylighting.  Concurrently in studio, the first project, Resilient Design on the Coast is introduced and precedent studies of coastal resilient building techniques are conducted.  Since it's sited on the ocean, this 5-week project focuses on methods to combat the effects of rising seas, storm surge and hurricane-strength winds on a building; such as a raised concrete structure and impact resistant facades.  Additionally, the requirement of a ramp for the elevated floor was an excellent vehicle for introducing principles of ADA/Universal Design.  The ACSA Resilience Design Challenge/Concrete competition was a timely fit as the project program. The second 7-week project, Resilient Design in the Woods, was set in a natural site to focus on resilient design issues related to a forested location; such as extreme temperatures, strong storms, drought and forest fire.  The program of a Native American archeology center was chosen so students could reflect on how original inhabitants controlled their climate before the advent of mechanical building systems. To support this second project, concurrent lectures in the tech course focus on knowledge of the building envelope; including thermal transfer and insulation, and non-combustible cladding and roofing materials.  (see images 2 & 3). To explain how their material choices will create a durable, resilient structure and envelope, each student creates a color rendered wall detail that describes the heavy-duty structure, as well as the thermal, sun-shading, roofing and wall cladding systems.  This exercise unites the 2 courses by serving as both a final project for the tech course and as part of the final studio presentation boards.
Strategic Methods for Integrating Building Science and Design
Dahlia Nduom
Howard University
Nea Maloo
Howard University
The design studio has often been considered central to architecture education, while the building science courses are the backbone of architecture.  While NAAB accredited programs require a body of structures and buildings science courses, the integration of these courses into design studios has been implemented to varying degrees across NAAB accredited institutions.  Some programs tackle this integration through a comprehensive design studio in the upper-class years, while others advocate for this integration at the 1st-year design studio.  The debate surrounding integration between building science courses and design studio continues with some questioning how much integration is necessary in the early design studio, while others seeing it as essential to the design studio and pushing for a direct link.  This paper aims to add to the conversation by relaying our experiences in proposing a pedagogical symbiotic relationship between the building science courses and the 3rd-year design studios at our university.
This paper questions how can we envision building science and studio courses as a Yin and Yang relationship where one can't exist without the other? How can the integration lead to more successful understanding of concepts taught in building science courses? How can the work being done in design studio be used as a teaching tool in the building science courses and vice versa?  What are the best practices for achieving this integration?
Integration as a teaching tool was tested during the students' 3rd-year. Subject matter from Environmental Systems and Structures courses were used in the development of discrete exercises to convey specific concepts instead of challenging the students with a complete integration as would occur in a later comprehensive design studio or thesis. The paper presents lessons learned, surveys conducted before and after the exercises and conclusions from the authors on how to improve on this pedagogical approach.
Architecture as Mediator of Environment: A Core Environmental Design Studio
Alex Timmer
University of Wisconsin-Milwaukee
The façade, or enclosure, is the primary signifier of architecture as a whole. In Rem Koolhaas's "Elements of Architecture" the introduction to the chapter on facades states that as "a metonym for architecture … the façade is the element most invested with political and cultural meaning." [1] Throughout history of architecture the façade has taken on and reflected the cultural and political concerns of the day.  Nationalism during the renaissance, internationalism during 20's and 30's and the current environmentalism have influenced the form and performance of the enclosure. Through each of these periods, the architect has displayed an attraction and obsession with the façade as the location of innovation in architecture. Rather than see this as relinquishing of the agency of the architect, can we reimagine the role of the skin in making innovative space? How can the enclosure influence our experience inside and outside of the building? How can the skin of the building become both mediator of its environment and active produce of it? In this essay I will be demonstrating how these questions and issues are pedagogically addressed within a coordinated undergraduate core studio. Students were asked to reexamine the relationship between enclosure and environment through the design of three small buildings on a single site. Each project asked the students to consider a single environmental actor as its primary focus of the design. The projects leveraged architectural responses to lighting, acoustic, and thermal issues. While each building leveraged a single environmental force students soon realized that many of these systems overlapped and are codependent. The semester starts with the design of an Architecture of Light: a free standing gallery which includes a cafe and various auxiliary functions. The second project was an Architecture of Sound: a performance space that must function as a closed performance space in the winter and an open performance space in the summer. The third and final project was an Architecture of Heat: a spa and boat house that utilized thermal experience and natural ventilation as the primary drivers of design. In this essay I will be discussing how each of these projects related to each other, what the tools used by the students, and where there might be opportunities for further developing this pedagogy. The enclosure's influence on the space of the building was encouraged to extend well beyond its physical boundary, demonstrating an innovative attitude towards light, temperature, energy and material. In order to do this students were tasked with developing a dialogue between the environment and enclosure at the scale of an entire building that supports spaces of varying scales, orientation, program, and performance. As the enclosure of the building has always been a point of contention and debate for the more intractable issues of architecture: from Loos's attitude towards ornament to the technocratic facades of the more recent environmental movements this studio sought to have students recognized that the architectural solutions for the enclosure must exist as an integrated system having to tackle performative, aesthetic and cultural issues all at once.
[1] Koolhaas, Rem. Elements of Architecture. Taschen, 2018.
Peer Review Session, 1.5 LU
Moderator: Meredith Sattler, California Polytechnic State University
Hawai'i Housing Lab
Karla Sierralta
University of Hawaii at Manoa
Brian Strawn
University of Hawaii at Manoa
The state of Hawaii is facing a critical shortage of affordable housing. The Hawaii Public Housing Authority (HPHA) is in the unique position to contribute to solutions both through new mixed-use, economically-diverse, TOD-oriented projects, and through redevelopment projects. This paper presents the design of a community engagement process developed to involve future residents in the early phases of the design process of future housing.
In the spring of 2019, the University of Hawaii Community Design Center (UHCDC) was engaged to undertake an exploratory research project for the HPHA titled the "Future of Hawaii's Housing." The UHCDC is a teaching practice and outreach initiative led by the School of Architecture that provides a new platform for students, staff, faculty, and partnered professionals to collaborate on interdisciplinary applied research, planning, and design projects that serve the public interest. These projects offer service-learning opportunities for students through academic instruction, internship, and post-graduate employment.
The HPHA is the state's primary housing agency managing 85 properties spread across five islands with a total of 6,270 housing units. With properties nearing the average age of 48 years old, the HPHA is need of renovating or replacing a large percentage of its portfolio. As the landholder with the largest contiguous sites near the new light rail stations, the HPHA is in the unique position to make a significant contribution towards helping solve Hawaii's housing problem.
A series of questions activated this inquiry: How should we design housing for all in Hawaii? What attributes should be considered that are unique to our context? How do we provide more housing without compromising mountain vistas, parks, or farmlands? How do we provide density without locals feeling overcrowded? How can future residents become involved in the design process of their communities?
The process began by collecting qualitative data, through a series of in-home interviews, that would allow families to speak broadly and candidly about what home means to them. The findings that emerged from the analysis of these contextual interviews, together with secondary research, informed the development of a community engagement process, a design framework, three co-creation tools, and a mobile research lab.
The results of the first phase of this multi-year research project support the planning and design of future HPHA developments, aligning pre-planning, urban integration, conceptual design, and schematic design with co-creation activities facilitated with the three newly developed tools. This community engagement process supports the discrete steps that form the cognitive foundations of decision-making. User co-creation can take place across multiple community meetings or can be "stacked" into one event.
The Hawaii Housing Lab is scheduled to travel across Oahu, inviting a broader cross-section of citizens and community members to explore and share their preferences.
Countering the Biennialization of Architecture in The Chinese Urban Village in Shenzhen
Jieqiong Wang
University of Michigan
Robert Adams
University of Michigan
Mary-Ann Ray
University of Michigan
From Europe to China, while biennial infrastructure allows global curators, architects, and urban designers to use exhibition tactics for disciplinary promotion, the quick in-and-out exhibition practices nevertheless risk overlooking local complexities and differences. How does expanding architectural collaboratives or activisms through international architecture biennales reclaim "the right to the city" and contribute to the multiplicity and heterogeneity in the city? This paper addresses this question in a Chinese context, by closely examining the 2017 Shenzhen/Hong Kong Bi-City Biennale of Architecture and Urbanism (UABB) hosted in contested urban villages. In particular, this paper investigates an exhibition/renovation project House 17 within the main site -the Nantou Old Town. This study employs mixed research methods, including archival research, ethnographic research, and spatial analysis, to unravel the mechanisms in initiating, negotiating, and implementing of this international architectural collaborative project in the urban village. By situating the UABB and House 17 in the long history of the socio-spatial transformation of Shenzhen, this paper argues that the international UABB has expanded the capacities of the field of architecture and urban design to mobilize economic and social forces in making urban changes at a new scale. However, architect-curators' partnership with the local government has put them in a new position that appears close to real estate developers in the process of urban renewal. The in-depth investigation into the exhibition project House 17 further reveals that local politics and complexities tend to be compromised in globalized architectural imagination and collaborative. Through the case study, this paper problematizes the globalization of architectural activism and calls for alternative design pedagogy.
Over Under In Between: Affordable Housing within an Industrial Ecology
Jason Carlow
American University of Sharjah
Affordable housing is a particularly sensitive issue in a country with a large expatriate, working-class population and a large income gap between groups of residents across the socio-economic spectrum. Although developable land is seemingly limitless in the United Arab Emirates, due to tight governmental control over land policies and a relatively high cost of living, the demand for comfortable, affordable housing for working-class expatriates is great. Many working class individuals are forced to live in cramped, corporately owned dormitories or within industrial areas of the city that offer few public amenities or open space. The research and design work presented here represents an effort to identify key issues in the development of affordable housing for the UAE and presents new housing solutions through design iterations. The title of the design studio, Over, Under, In-between, therefore not only refers to the activation and occupation of space for housing within the city, but how affordable housing must work above, below and in spite of obstacles within the global culture and local space of industrial production.
How can architecture move beyond the mere provision of shelter and allow residents opportunities to advance their livelihoods and improve the overall built environment? Design solutions seek opportunities to offer an open system of public amenities to the industrial zones and social and economic mobility to the residents. In a culture where issues of income gap and inequality are politically sensitive and rarely dealt with in an academic setting, this studio has positively impacted students as the future architects and developers of the region to tackle socio-economic issues head-on through design.  Discourse in and around the studio through research and reviews has had a lasting impression on the way that students in this course address societal problems in a rapidly developing region.
New Domesticities New Collectivities
Jonathan Rule
University of Michigan
Kathy Velikov
University of Michigan
The New Domesticities New Collectivities studio was interested in exploring the development of alternative forms of housing for emergent forms of living and working in Detroit. Historically, the arrangement and configuration of plans within the context of domestic space, most often reveals tight allotments of square footage and compartmentalization of spaces with inherent naming conventions that imply single use, inflexible scenarios of inhabitation: Living Room, Kitchen, Bedroom, etc. But, how we live, work and play is continually changing. The nuclear family, which dominated housing design of the 20th century, is disappearing. It is being replaced by diverse typologies of post-familial living arrangements. These include various forms of collectives, cohabitation, and new ways of combining dwelling and working. These urban residents require a rethinking of what housing can be and what it can do.
This paradigmatic shift questions our assumptions for what constitutes a home, how the private and the shared are partitioned, and what new kinds of spatial uses are necessary. In response to these new domesticities, the studio focused on the development of alternative forms of housing for emergent forms of living and working in Detroit's Eastern Market area. The studio was not interested in the standard kit of parts, but instead sought to explore how these traditional spatial labels can be reframed and recombined at both the unit and building scales to develop scenarios and spatial typologies that experiment with collective forms and combinatory strategies for both domestic arrangements and their architectures.  Collaboration, cooperation, and sharing were not only ideas that students tackled with their designs, but also defined how the work was undertaken in the studio, both through having students work in groups of three, and by collectively producing the overall site and massing plan for the sites. Three of the final projects that emerged from the studio are included in this package.
Team: Sarah Arthur, Brian Baksa, Hannah Cane, Teruaki Hara, Karina Hernandez, Jordan Laurita, Nour Mazjoub, Eric Minton, Samuel Scardefeld
Growing Up Modern – Oral History as Architectural Preservation
Julia Jamrozik
University At Buffalo, SUNY
What was it like to grow up in an early Modernist villa or housing estate? How did this setting impact your attitudes growing up? Has it shaped the way you look at domestic spaces? Were you self-conscious of your avant-garde childhood home or proud of it? Since 2015 Coryn Kempster and I have undertaken a series of interviews with individuals who were, as children, the first inhabitants of radical buildings from the early twentieth century. We asked questions and recorded memories in an effort to understand the impact, or lack thereof, these buildings had on our interlocutors as children and the influence, if any, they continue to have on their adult selves. Called "Growing Up Modern," this research and documentation project uses the methods of oral history and acknowledges the personal and subjective impact of the interaction between the interviewee and the interviewer in the close reading of the narratives and the material artifacts.
Wednesday, June 17
3:00pm EDT

Teaching and Cultural Context
Peer Review Session, 1.5 LU
Moderator: AnnaMarie Bliss, University of Illinois at Urbana-Champaign

Cultural Influence in the Digital Age
Sarah Ra
Oklahoma State University
Seung K. Ra
Oklahoma State University
How do we study the cultural impact on urban environments in the digital age? In Charles Renfro's discussion of the influence of film in his work, he notes that, "any film with an edit has a point of view. It can't simply be an index of a place"(Cimino, 1). The tools that we use to capture impressions, whether of culture or space, put their own unique filter on the message. As a novel approach to our study abroad course, we looked to investigate the exclusive use of digital media as a tool for students to convey their experiences. The diversity of contemporary Asian cities, with their dynamic juxtapositions of ancient and modern, provide an astounding array of influences to explore. The course enabled students to visit the cities of Tokyo, Seoul, and Hong Kong, with excursions to nearby areas. Visiting both historic and contemporary works of architecture and urban space, we engaged local universities and design offices, and exposed students to alternative perspectives. Students unfolded these cultural influences by exploring and analyzing urban spaces and their relationship with the societies in which they exist, using primarily digital media. With the proliferation of digital tools and social media, study of culture reflects the interactive nature of these media. The course, conducted in three parts, consisted of field study and analysis, a research paper, and a retrospective exhibit. After a series of introductory seminars, students were asked to select a specific area of investigation for the travel phase. They chose to explore a variety of issues; topics included social and economic influences on living space, pedestrian and transportation networks, green space, public art, and the influence of eastern philosophies and religions. Utilizing digital analysis tools such as film, photography, and sound recordings, they captured their experiences and observations, ranging from interviews, religious ceremonies, cultural performances, to the movement of transit systems. Through this field study phase, we attempted to investigate the potential benefits of digital work. Students not only had a platform to share their work, but the immediacy in information sharing of film, images, and social media provided a better capacity for communication and collaboration. Conversations were sparked over the day's discoveries and interactions. Through all of the course elements, we also utilized digital media to give students opportunity to shape their educational focus. In their 2013 book Rethinking Pedagogy for a Digital Age, Helen Beetham and Rhona Sharpe note that "Learning is a set of personal and interpersonal activities, deeply rooted in social and cultural contexts. When those contexts change, how people learn changes also." (2). Students developed their written work through a final paper, reflecting personal development of their chosen topic. The final component perhaps best highlighted the value of the digital media utilized; students overlaid their digital research (film, photography, and sound recordings) with their peers to map common issues and extrapolate important contemporary themes. The final gallery show exhibits the work of the group through the lens of images and omnibus films revealing contemporary issues.
Cimino, Steve. "The Production of Life: Traversing the Intersection of Real and Cinematic." AIA Architect, Oct. 2016, p. 61.
Beetham, Helen and Rhona Sharpe. Rethinking Learning for a Digital Age. Routledge, New York, 2013.
Listen Without Prejudice: Ensuring the Design Studio is a Discursive Learning Environment
Mark Olweny
Uganda Martyrs University
Learning how to learn is an essential part of architectural education, and relies on the confluence of a number of elements: effective teaching, knowledge construction, and active engagement with new knowledge in the design studio. It is here that collaboration between learners and educators is fostered, through socialization processes embedded in this discursive environment. Challenges in ensuring constructive engagement are largely twofold: for students, coming into architectural education means having to adopt new learning approaches, and adapt to teaching methods and styles they were previously unaware of; while also having to engage with instructors, whose approach to teaching are at times ritualized, making use of methods and techniques largely derived from their prior experiences as students. This can create an environment that runs counter to the discursive learning environment that we believe the studio to be, and hindering effective learning. How then can architectural education help students develop valuable learning skills, as a core element architectural education? This paper takes the position that listen to students and appreciating their needs is fundamental in aiding their transition into and through architectural education. Listening without prejudice, not being judgemental, and opening ourselves as instructors to further learning forms a key element in helping student learn. Appreciating that any discursive engagement is two-way, therefore allowing the voice of students to emerge is crucial in building not only their confidence, but generating dialogue as a core element of collaboration and sharing. The paper discusses activities undertaken in a school of architecture in East Africa, formulated to allow for discourse in a context where such engagements are not traditionally part of education; a challenge for architectural education whose signature pedagogical approach is premised on the ability to have open discussions. These activities were geared to improve interactions within the design studio, not only between students and instructors, but among students, helping dispelling some of the myths embedded in architectural education, and uncloaking the black box of architectural education for instructors and students alike, and improving the quality of teaching and learning in the process.
Celebrating the Inclusivity of Film
Amy Van Lauwe
Boston Architectural College
With an ever more diverse student body in design education and a profession that still does not fully reflect this evolution, what methods can we call upon to allow this diversity to express itself? Emerging technologies, the fluidity of gender and a more global understanding of ethnicity and religion has changed the way students experience, perceive and represent the world around them. Film as a tool to study space as well as the built environment and to represent this fluid, global and imperfect world can allow students a more robust understanding of reality and their place within it. Walter Benjamin believed film to be contemporary mass movements' most powerful agent claiming, "Its social significance, particularly in its most positive form, is inconceivable without its destructive, cathartic aspect, that is, the liquidation of the traditional value of the cultural heritage."[i] Perhaps Benjamin's catharsis is needed to push design education forward. Film's history as a tool of activism, alternative expression and representing minority viewpoints is a potential method of achieving this. One major challenge is increasing diversity and technological connections acting as isolating agents, especially when the design curriculum is based on a less diverse, patriarchal model. Recent statistics show 55% of enrolled students are male with 45% female[ii] yet women only account for 36% of newly licensed architects.[iii] Of enrolled students 44% indicated white ethnicity with 49% indicating non-white ethnicities[iv] yet ethnic minorities account for only 15% of newly licensed architects.[v] Another challenge is the pervasive use of technology such as parametric software, virtual reality and augmented reality leading to a solipsistic view of the world—one where reality becomes secondary to creations that do not accurately represent our diverse environment. Because film has a unique ability to allow a student to simultaneously consider representation and perception, it asks them to move beyond architecture, interiors and landscape exploring how the changing realities of space and the built environment can and should be communicated. As architect/theorist Juhani Pallasmaa states, "Experiential images of space and place are contained in practically all films, and that the most powerful cinematic architecture is usually concealed in the representation of normal events, not in the specific exposition of buildings and spaces of exceptional architectural merit."[vi] Design and film have historically had strong ties, however many design programs still do not fully utilize film a as method of studying the theoretical and philosophical underpinnings of design as it pertains to a more diverse student body. Film can provide a valuable pedagogy in moving past design's exclusive history into its inclusive future.
[i] Benjamin, Walter, Hannah Arendt, and Harry Zorn. Illuminations. (London: Bodley Head, 2015), 3.
[ii] National Architecture Accrediting Board, 2015 Annual Report, accessed June 17, 2019, https://www.naab.org/wp-content/uploads/2015-NAAB-Report-on-Accreditation-in-Architecture-part-I.pdf, 10.
[iii] "NBTN 2017 Demographics." NCARB. July 21, 2017. Accessed June 19, 2019. https://www.ncarb.org/nbtn2017/demographics.
[iv] National Architecture Accrediting Board, 2015 Annual Report, accessed June 17, 2019, https://www.naab.org/wp-content/uploads/2015-NAAB-Report-on-Accreditation-in-Architecture-part-I.pdf, 10.
[v] "NBTN 2017 Demographics." NCARB. July 21, 2017. Accessed June 19, 2019. https://www.ncarb.org/nbtn2017/demographics. [vi] Pallasmaa, Juhani. The Architecture of Image: Existential Space in Cinema. (Helsinki: Rakennustieto, 2007), 7.
In Motion: Exploring Context within the Design Process
Sarah Pollard Gamble
University of Florida
Engaging and understanding context is an essential facet of architectural design and one that is challenging to instill in students' process and priorities. This paper explores a range of philosophies and approaches to engaging context and guiding design students into a deeper knowledge of the physical environment, culture, history, and community surrounding their design projects. Exploring rural, urban, and coastal contexts, the paper will highlight innovative approaches, with a focus on movement and physical action, utilized by faculty / students in their design processes to achieve an in-depth awareness and knowledge of the places in which they work.  Movement and physical action have long been used by philosophers, designers, artists, and writers to spur creative thinking and engagement with their surroundings. Aristotle led students to harness physical movement and the mind-body connection to spur the flow of creative thinking. (1) In contemporary teaching, Architectural Educator Ben Jacks writes, "In walking, we breathe and encounter persons and things other than self. . . . Perhaps it is our lack of walking that has allowed us to become immersed in the alienating and body-denying aspects of modernity and postmodernity . . ." (2) By revisiting age-old, intuitive knowledge, and new research from the field of psychology (3), the paper will review relevant data and draw connections to contemporary studio teaching practices. Opportunities for growth will be outlined, in efforts to challenge and assist architectural educators to implement new teaching tools.   Guiding students into the tangible and intangible facets of context allows them to explore, consider, and critique environments and their preconceptions, many for the first time. This paper highlights recent assignments and projects by multiple faculty paired with the author's current research on walking as a tool for design process. The examples will include students at multiple levels in their design education, asking questions about when and how to best introduce different facets of place within the studio. Pedagogical intent will be examined, interrogating the educational goals and outcomes of time and effort invested in understanding context at multiple scales and levels of engagement.
Endnotes
(1) Solnit, Rebecca. Wanderlust: A History of Walking. New York: Viking Books, 2000.
(2) Jacks, Ben. "Reimagining Walking: Four Practices." Journal of Architectural Education. Feb 2004, pp. 5-9.
(3) Tversky, Barbara. Mind in Motion: How Action Shapes Thought. New York: Basic Books, 2019.
Motley Crews: Learning from Interdisciplinary Design Charrettes
Jacklynn Niemiec
Drexel University
William J. Mangold
Drexel University
Mark Brack
Drexel University
Uk Jung
Drexel University
Nicole Koltick
Drexel University
Design problems benefit from collaboration, but collaboration is not automatically understood or practiced. Academic environments can provide opportunities for students to learn collaboration, reveal its benefits and establish a culture of collective problem-solving. While "charrette" has traditionally indicated an individual exercise, [1] over the past decades the term has evolved and been re-imagined as a way of addressing large-scale problems. The 21st-century charrette model involves disciplines outside the fields of design and promotes the sharing of knowledge. The evolution of the charrette follows trends with higher education: collaborative leadership was one of the most commonly cited themes in a survey of Student Learning Outcomes across 25 undergraduate accrediting bodies. [2] This paper will consider the characteristics of successful collaborations by analyzing the development of interdisciplinary student charrettes at our academic institution over the past decade. Our institution is widely known for its co-operative education model, and more recently for its commitment to civic engagement. The pairing of these two core values necessitates unique models for student learning. Our institution's own student learning priorities highlight critical thinking skills and ethical reasoning, citing "Use divergent and convergent thinking to generate novel and relevant ideas, strategies, approaches or products." [3] Students at our university are engaged in collaboration and civic engagement in professional settings prior to graduation. This experience is critical, as graduates with work-integrated learning during college have been shown to be more likely to value their degree after college.[4] Similarly, as a shared university value, civic engagement experiences educate students in problem-solving, understanding diversity, good citizenship, and leadership. We see the charrette as a unique academic model to span the needs of professional collaboration and civic engagement. Since 2008, our academic department has conducted six student design charrettes that we believe provide a model for encouraging both civic engagement and participation from a wide variety of disciplines. Envisioned as an intense collaborative activity spanning three days, our charrettes are non-competitive and not given academic credit, but regularly attract the participation of 60-80 students including law, nursing, graphic design, engineering, and interior design majors. The charrettes have sometimes featured renowned guests from outside of the institution, intended to inspire and expose the students to other design perspectives and processes. The charrette projects themselves have ranged from bus shelters and mobile medical units to the redevelopment of streets closed to automobile traffic. We consistently find that students are eager to engage in social and environmental reform projects and are gratified to have developed an activity that some charrette participants describe as the most meaningful experience of their college careers. This paper will examine the evolving methods we employed for each charrette and a variety of issues encountered and resolved. Finally, we will present principles and recommendations that could be successfully applied to other academic settings.
[1] Willis, Dan. "Are Charrettes Old School." Harvard Design Magazine 33 (2010).
[2] Drechsler Sharp, Marybeth, Susan R. Komives, and Justin Fincher. "Learning outcomes in academic disciplines: Identifying common ground." Journal of Student Affairs Research and Practice 48, no. 4 (2011): 481-504.
[3] Anonymous Web Site (accessed June 17, 2019). [4] Busteed, Brandon and Auter, Zac. "Why Colleges Should Make Internships a Requirement." Gallup.com. https://news.gallup.com/opinion/gallup/222497/why-colleges-internships-requirement.aspx (accessed June 17, 2019).
Wednesday, June 17
5:00pm EDT

Pedagogies of Digital Technology
Peer Review Session, 1.5 LU
Moderator: Frank Melendez, City College of New York

Evaluating the Impact of Immersive Technology on Spatial Ability Development in Beginning Architecture Students
Eric Mainzer
Pennsylvania State University
There is a lack of research about the effects of virtual reality and other forms of immersive environments on the development of spatial abilities in beginning architecture students. The overarching goal of this study is to investigate the relationship between virtual reality and spatial ability development (see Definition of Key Terms for more details) and to determine if the use of training in immersive environments has a significant impact these cognitive processes. The main research question for this study is to investigate the impact spatial cognition training utilizing virtual reality on spatial visualization skills in beginning architecture students. This question will be answered using students' test scores, questionnaires, and assessments of design studio performance. Students' spatial visualization development will be evaluated through an experiment which introduces virtual reality training, to a group of architecture students and assesses the changes that occur in their spatial ability. The evaluation method will be a pre- and post-test design to measure changes in students' rotation, mental transformation, and spatial orientation abilities. To assess these spatial abilities will utilize a computer-based version of the Architectural Spatial Ability Test (Cho, 2012a) and the Purdue Spatial Visualization Tests: Visualization of Rotations (PSVT:R) (see figure5). The findings of this research may improve our understanding of what knowledge and training can be transferred from virtual reality to real-world situations and support further implementation of virtual reality in architecture education.
Fabricating Customization
Jeremy Ficca
Carnegie Mellon University
Ficca's field of inquiry is digital workflow – working with a range of digital tools from 3-D modeling at the conceptual stage to building information modeling at the documentation stage to the actual fabrication of architectural components, from scale models to full size objects. His sponsored courses and workshops provide students an opportunity to engage in material and fabrication research by design practices.
The two cycles of his course, Fabricating Customization, received support from Centria and provided an opportunity for an interdisciplinary group of students to conduct hands-on research into novel methods of freeform metal fabrication. Members of Centria's R&D team engaged the group of students over these two years to offer expertise, while benefitting from the breadth of student research agendas.
-Stephen R. Lee, Carnegie Mellon University
The Iowa State University Computation + Construction Lab (CCL)
Shelby Doyle
Iowa State University
Many programs have developed fabrication laboratories over the last decade, and many have employed the tools in these laboratories for design-build projects, studio support, and individual experimentation. When Shelby was hired, the University recognized the woeful state of our existing fabrication facilities—a few laser cutters, jury-rigged 3-D printers, and an antiquated CNC router—and provided startup funds for Prof. Doyle and two other new faculty members to pursue a laboratory that would reflect the department's history of broad, integrative approaches and the University's land grand missions of equality of access and engagement with the community.
From the beginning, Shelby has brought a critical stance to how things are made and who makes them. The CCL has looked for technologies that can connect our department with others on campus—ceramics and fine arts, in particular—and that leverage resources in sustainable and fair ways. Their early purchase of budget-level machines exemplified another strain of ethical thinking, in that this decision guaranteed access to all of our students. Rather than pooling a large sum of money into a single, expensive machine, the CCL could afford dozens of desktop tools that could be easily understood by novice students.
-Thomas Leslie, Iowa State University
D4: Data-Driven Design Decisions
Madlen Simon
University of Maryland
Ming Hu
University of Maryland
What would it mean if data management were at the core of our discipline? Data gives insights into users' emotional responses to environments. The more data, the richer the insights, promoting a better fit of environment to people. How can the design process be informed by data on human response to space and place? Stakeholder preference of one alternative over another plays an important role in design process, especially in dealing with multi-objective design problems in which designers juggle competing objectives. Current tools for design evaluation are surveys, scorecards, and verbal comments. The goal of this research project is to develop, test, and validate a data-driven approach for design decision-making. The research method is based on the event-related potential (ERP) neuroscience approach and cognitive architecture (CA) theory. ERP studies brain activity in response to visual stimuli (Picton et al., 2000). More specifically, it compares the neural signal (brainwave) during different conditions to determine whether and how the brain responds to different stimuli. Using this method, studies showed that room size could influence cognitive function (Luo et al., 2018) and that subjective thermal sensation instead of room temperature plays a significant role in stimulating occupancy emotion changes (Kim et al., 2017). CA was proposed by Herbert Simon, a pioneer in artificial intelligence, in 1960 (Simon, 1960). CA has since then been explained, expanded, and further developed by researchers, mainly from the psychology and computer science domains. It has also been applied to research on design thinking. We apply CA theory to modeling physiological response to a series of events within an environment. This paper presents an experiment combining an immersive virtual environment (VR) and electroencephalogram (EEG) as a promising tool to evaluate alternative options during the early design stage of a project. More precisely, the objective is to (a) develop a data-driven approach for design evaluation and (b) understand the correlation between end users' preference and emotional state. In our research we compared user responses on a questionnaire to physiological responses within simulated environments. The preliminary testing results suggest that the overall positive or negative emotional state does not directly affect or correlate with how participants answered the design evaluation. Depending on the importance of design attributes, the preferred design solution might stimulate a negative emotion, and the less preferred design might stimulate a more positive emotion, such as interest and engagement. We will refine the research methodology in future iterations, enhancing the virtual environment to add the ability to link user response to specific locations and adding other types of sensors along with EEG to provide additional user response data. This type of framework for identifying and quantifying specific user responses to specific design attributes would offer insights into the architectural design process, facilitating data-driven participation and action by multiple decision-makers and stakeholders.
References:
Picton, T.W.; van Roon, P.; Armilio, M.I.; Berg, P.; Ille, N.; and Sherg, M. (2000) The correction of ocular artifacts; a topographic perspective" Clin. Neurophysiol. 111, 53-65.
Luo, Chengwen; Christopoulos, Georgios I.; Roberts, Adam; Pillay, Arunika; and Soh, Chee Kiong, "The Influence of Room Size on Error Monitoring: Evidence from Event-Related Potential Responses," Proceedings of the 20th Congress of the International Ergonomics Association, 386-391.
Kim, Minjung; Chong, Sang Chul; Chun, Chungyoon; Choi, Yoorim, "Effect of thermal sensation on emotional responses as measured through brain waves," Building and Environment, 118 (2017) 32-39.
Simon, Herbert A., The New Science of Management Decision, New York: Harper and Row, 1960.
Peer Review Session, 1.5 LU
Moderator: Chris Trumble, University of Arizona
Theory and Practice: The Formulation and Delivery of Teaching Professional Practice
Jessica Garcia Fritz
South Dakota State University
Federico Garcia Lammers
South Dakota State University
Charles MacBride
University of Texas at Arlington
"Theory's promise is to make up for what practice lacks: to confer unity on the disparate procedures of design and construction…It is of little use to see theory and practice as competing abstractions, and to argue for one over the other. Intelligent, creative practices – the writing of theory included – are always more than the habitual exercise of rules defined elsewhere." [i]
This paper will describe the pedagogy, development, and delivery of an ongoing professional practice course sequence, as both a critique of traditional pro-practice coursework, and within the unique context of a recently formed architecture program in an underserved region. Among many of the challenges in starting a new degree program from scratch is the approach to pedagogy and curriculum. Student exposure to a range of voices and instructors is a significant challenge and one that has been addressed through a curriculum of interrelated course sequences, including studio, media, history, technology, and perhaps most successfully, professional practice.  Delivered across the final four semesters of the program, the professional practice sequence has been consciously developed to teach to an inseparable condition of practice and theory, avoiding the "fiction" and abstraction that Allen argues against. In addition, the courses have been conceived within the unique and place-specific lessons of a small program with little architectural tradition. Practice has its own narrowly defined lane in the region, and as such, any theory surrounding it has only now been proposed or verbalized by the emerging faculty. Though traditional professional-practice courses typically exist as a single-semester offering, spreading content across four courses has allowed the department to connect diverse theoretical and practical positions, while exceeding the narrow requirements for accreditation. Legal responsibilities in the profession, financial practices, environmental ethics, and the management of practice unfold respectively through Regulation, Economics, Stewardship, and Management courses. These themes are theoretically framed by rooting architectural practices through their historical emergence, intersection with small urban places, and as a critique of normative models. Simultaneously, they are framed as theoretical extensions of the studio and other curricular course sequences (figure attached). It has been found that this four-course sequence has established a popular and successful teaching methodology that both supports departmental pedagogy and has introduced a platform for wider investigation and dialogue in this professional context.  The challenge by Allen has been adopted with success. "There is no theory, there is no practice.There are only practices, which coexist in action and agency." [ii]The diversity across four individual courses provides a plurality that reinforces the quality in teaching and content. Indeed, it has opened the formerly unquestioned and narrow condition of practice in the region, accurately described by Furjan in that "practice, as the format or terrain of architectural intervention and invention, is no longer singular but plural, no longer about propriety (the proper place of the architect or the proper rules of the game): practices are tactical operations, multiple, diverse, and competititve, operations that transform, deform, contest, and define the discipline and its spaces of effects." [iii]
[i]Stan Allen, "Introduction: Practice vs. Project," from Practice: Architecture, Technique + Representation, Second Edition (Routledge, 2009) pp. XII-XIII.
[ii]Ibid, p. XIII.
[iii]Helene Furjan, "Practice," fromCrib Sheets: Notes on the Contemporary Architectural Conversation, ed. Sylvia Lavin, Helene Furjan, and Penelope Dean (Monacelli Press, 2005) p. 30.
Discere Faciendo: Teaching and Learning Through Making
Sandy Stannard
California Polytechnic State University
As an architect you are a builder. You are of course more than a builder……. you have to be a poet, you have to be a visionary, you have to be an artist. But certainly you have to be a builder. Everything starts from there.
Renzo Piano
While not a novel methodology, the teaching of architecture through full-scale, site based making continues to be an instrumental method for training future architects. From Booker T. Washington to Walter Gropius, from Steve Badanes to Sam Mockbee, from the Design Workshop to Studio 804, the inherent lessons that architecture students realize through full-scale physical design installations are clear and well documented. The particular focus of this paper is a selection of contemporary design/build projects sited in and around university campuses as the locus for these full-scale experiments (i.e., in the architectural education environment itself).
The siting of these examples is important, as architecture faculty and students are naturally and inherently connected to the places in which they teach and learn. Using the university setting as a laboratory for investigation, exploration and experimentation presents very particular opportunities as well as challenges. Being sited right at the epicenter of architectural education, it could be argued that there is no greater concentrated hotbed of critical thinking about architectural design than within an architecture school, in a milieu in which critical inquiry is central to architectural education. Additionally, such siting invites extended teaching and learning beyond the initial group of students and faculty engaged in theendeavor. While necessarily having to respond to site, context, client(s), materials, budget, code and other constraints, these substantive, creative and critical projects can act as a catalyst for continued discussion, criticism, investigation, and examination by the broader design education community, right at the moment when students are developing their design sensibilities. In this way, these interventions are "win-win" endeavors, as the educational dividends pay well beyond the initial experiments.
This paper will examine a sampling of university sited design/build interventions, to explore the embedded lessons inherent in these projects. While the design situations of these projects vary from the practical to the prosaic, all of the projects offer students the opportunity to explore design beyond the theoretical, offering a transformational educational experience. Embracing risk is involved as well, not simply the risk involved in construction but in the prolonged display of these works, which allows for extended and continual critical review and rumination. And ultimately, as durable artifacts, these design/build acts offer a manifestation of architectural ideals, open for all to reflect upon.
If architecture is going to nudge, cajole, and inspire a community to challenge the status quo into making responsible changes, it will take the subversive leadership of academics and practitioners who keep reminding students of the profession's responsibilities.
Sam Mockbee
From School to Office: Recent Graduates' Perceptions of Architectural Education and Practice
Elizabeth Grant
Virginia Tech
Peter Ozolins
Hughes Associates Architects & Engineers
Recent graduates of architecture schools who enter the workforce often report a mismatch between their experiences in academia and their experiences in the profession. This paper reports the findings of the first phase of a more extensive exploration that investigates these graduates' experiences, discerns the nature of the relationship between education and practice, and develops suggestions for bringing the two worlds into closer alignment. The authors, during their time both as licensed architects and educators, have observed a disconnect between the academy and the office. For example, in the schools, they have seen priority given in lectures to so-called "design" architects working on prominent buildings, with less attention paid to "architects of record" who are often responsible for the long and messy process of bringing visions to reality. In practice, they have seen young interns who expected only to design high-profile projects become disillusioned when the reality of the fuller, more complex nature of architectural practice is revealed. Practitioners have expressed their own frustration with the unrealistic expectations and lack of appropriate preparation that they find in recent graduates. Such a disconnect compares unfavorably with the relation between the academy and practice of others in the licensed professions such as medicine, law and accounting. The paper begins with a brief literature review presenting the lines of past and current scholarship on the relationship of education to practice. The methodology of the first phase is then described: an anonymous, web-based, Institutional Review Board-approved survey containing both direct and open-ended questions, administered to alumni from three recent graduating classes with a Bachelor of Architecture degree from a highly ranked, accredited architecture school in the eastern United States. The questionnaire asks these alumni to describe their understanding of practice gained while in school, their sense of preparation when entering the profession, and their observations about the nature and degree of alignment between these two realms. The authors summarize responses from 53 of 224 alumni to whom the questionnaire was sent, and identify emergent themes to be used in the subsequent phase of the research. This next phase will involve a series of qualitative, in-depth interviews with students, educators, employers, and collaborators at accredited schools of architecture and architecture firms both in the United States and abroad. The conclusions drawn from the questionnaire describe the relationship between a theory-based and design-focused architectural education and the obligation of the architect to sustain a viable practice, respond effectively to project needs, and to ensure the health, safety and welfare of society. As these themes are investigated within a larger cohort, and in different populations within academia and the profession, the authors expect to unearth stories that expose to the discipline the nature of the relationship between training and practice, and how these trends impact students' trajectories. The ultimate goal of the research is to provide students, faculty, and practitioners with a clearer picture of the expectations and obligations of the architectural profession and of those who prepare students to enter it.
UHCDC: Exploring Public Sector Practice
Cathi Ho Schar
University of Hawaii at Manoa
In the past three years, UHCDC's work has helped to advance numerous projects in my district. Their research and design work has facilitated deeper interagency collaboration, strengthened citizen engagement, and produced visions that explore the potential for projects that will revitalize my district's rural community. However, UHCDC is doing more than just architecture and design. They are solving problems; they look at issues from different angles and provide options. Their participation offers a new context for conversation because students represent our future; they motivate everyone around them to consider what's best for them.
Through UHCDC, students learn about the inner-workings of government-how projects are funded, how tax dollars are spent, how bills become laws. They have unique opportunities to engage agencies they might otherwise never encounter. I feel gratified knowing they will enter the workforce with a better understanding of their political world, because Hawai'i needs architects, engineers, and other professionals who are trained to work effectively with government to solve our region's problems. I truly believe that we need UHCDC now more than ever. It is a promising resource for the state, combining higher education, internship, and employment in a hybrid university-based, government-serving, public­public partnership. 
-Senator Donovan Dela Cruz
SCHEDULE WITH ABSTRACTS

THURSDAY, June 18, 2020
Thursday, June 18
11:00am EDT

Peer Review Session, 1.5 LU
Moderator: Caryn Brause, U. Massachusetts, Amherst
Appropriation of Space – Perpetuation of Patriarchy: A Feminist Critique on Public Space Design in Iran
Seyedeh Ladan Zarabadi
University of Cincinnati
This research uses a feminist lens to examine Iranian urban public parks designed for use by women only. This analysis accomplishes two purposes. First, it reveals translations of patriarchal cultural values from an architectural micro scale to an urban macro scale and questions the (over) contextualization of these parks' design. Secondly, it examines women's experiences of these parks and their responses to such urban public spaces. I draw on Henri Lefebvre's theory of production of space and Jurgen Habermas's and Nancy Fraser's views of public spheres to theorize women-only parks' existence as a hegemonic production of space, as well as to identify women's production of counter-hegemonic spaces. I argue that despite the Iranian government's claim that the purpose of these women-only parks was to provide women a safe and free public space, this type of urban public space actually appropriates the design logic of courtyard houses, materializes patriarchal culture, and perpetuates patriarchal values in an urban configuration. In other words, women-only parks in Iranian cities are an embodiment of patriarchal culture in which gender segregation is used as a strategy to fulfill Islamic values and disguise patriarchal dispositions into a false sense of spatial and gender justice. I also argue that Iranian women contribute to feminist place-making by reclaiming mixed-gendered public spaces, despite the existence of women-only parks. Since the 1979 Islamic Revolution and the establishment of the Islamic Republic in Iran, urban environments have undergone changes due to the influence of Islamic doctrine. The Republic's adherence to a strict dichotomous model of male/female and rigorous control over gender relations has led to the segregation of people by gender in some urban public places and obligates women to cover their hair and bodies in mixed-gendered public places. Thus, the Islamic Republic practices a form of Islamic patriarchy, not only in its constitution and legal system, but also through urban policies and design strategies. The most recent urban phenomenon is the creation of these women-only public parks in which women can remove their veils. I conduct spatial, formal, and cultural analyses of traditional Iranian courtyard houses, comparing them with women-only parks. This comparison reveals that women-only parks are aligned with the spatial relations within Iranian courtyard houses. The parks follow the same layouts and logic characteristic of the classic residential typology of the courtyard house. This research elucidates forms of delicate gender oppressions in the name of context, culture, and religious values perpetuated through architectural and urban design.    This qualitative and interdisciplinary research uses a mixed method approach (alternating between formal and discursive analyses as needed) and multiple sources of data. Data collected on-site from three women-only parks in Tehran (including photos and videos) serves as the primary source for this analysis. I also use reports from online news agencies and social media, as well as previously published interviews conducted by sociology scholars. In addition, I have collected architectural maps and drawings from reference books, visual, textual, and archival materials, and pictures from online sources to provide a comprehensive data set.
Smart Cities and the Sharing Economy: The Evolving Nature of Urban Public Space
Celen Pasalar
North Carolina State University
George D. Hallowell
North Carolina State University
Over the last decade, a new generation of city design and planning paradigms have emerged as a result of advancing technology. Digitally interconnected and shared technologies have been a driving force in defining new spatial development and uses. Traditionally, urban public spaces have ensured the functional operation, social meeting places and resource sharing of a city. For centuries streets, plazas, squares and parks have played a critical role in supporting cultural, social, political, and economic functions for the benefit of society. Because of new technologies and the evolving concept of sharing economies and the urban realm, however, the uses of urban public spaces are dramatically changing as these spaces are being redefined. Sharing economies, often defined as collaborative consumption or a peer-to-peer business models, allow a process for underused resources to be easily shared or transferred to others to create additional value or bring greater benefits to an urban community. As part of ongoing smart city development and an emerging focus on people, designers, policy makers, and economists are looking into these concepts, questioning the socio-cultural and economic effects of a shared economy on the use and experience of public space. Technology associated with sharing economies is producing a significant impact on the formal and spatial qualities of cities, while affecting the function and configuration of individual plazas, parks, and streetscapes. For millennia, cities have looked at public areas to segregate, contain, or enclose uses. Designers are now considering how urban public spaces provide affordances that can help to create new relationships of use through technology and provide engaging public experiences within these spaces. However, it is not clear how shared economies will change the activities and formation of space in city parks, plazas, and streetscapes.   Through a meta-analysis of current and core interdisciplinary literature, this study explores the impacts that new sharing economies and smart technology may have on the way urban public spaces are generated, used, and altered. If we consider that space in cities is a spectrum from the most public along a street, to the most intimate spaces in our homes, this spectrum is made ambiguous by the technologies and socio-economic and cultural practices of the sharing economy. At the public end, we examine the use of streetscapes that change as autonomous cars and sharing technologies alter parking and drop-off zones as well as the use of the road itself. We examine the way that Privately Owned Public Spaces (POPS), blur the line between private and public use of urban areas such as plazas, parks, and even building lobbies. We focus on how the sharing economy may have increased, clarified, or confused POPS in cities such as New York or Seattle. Streets, sidewalks, porches, yards can all be altered by the technology and economics of sharing. At the extremes of the public/privacy spectrum, we study how sharing business models such as AirBnB may change the nature of our living rooms, streets and neighborhoods.
Public Parks, Private Property and the Proximity Principle
Deepa Ramaswamy
Independent Scholar
Landscape architects Frederick Law Olmsted and Calvert Vaux first cited the proximity principle in their study from 1873, which tracked the rising value of the property immediately adjacent to Central Park in Manhattan over seventeen years. The study was designed to justify the public expenditure of thirteen million dollars for the construction of a public amenity of the scale of Central Park to nervous landowners and developers in New York City. The proximity principle states that parklands get capitalized into the value of proximate properties. In other words, parks and proximate property are bound together in value. The principle emerged with the municipal parks movement in England. Olmsted and Vaux brought the proximity principle to the United States and applied it to Central Park to extrapolate that far from being a tax burden, the park was a self-financing enterprise that generated value for the city by ensuring property value around the park.
My paper investigates the reflexive relationship between the public park and private property that is implied in the proximity principle. This enduring relationship has been recently validated in the High Line project in New York, where the promise of a new park resulted in the steep increase in surrounding real estate values and the subsequent gentrification of Chelsea. Park conservancies are another much-overlooked example that renders visible this interdependence between the urban commons and speculative real estate. Conservancies are privately-run and funded, non-profit organizations that manage public parks on behalf of the city government. They receive some public subsidies, but the bulk of their funds for the day-to-day management of the public park comes from donations and fundraisers. Well-endowed non-profits such as the Central Park Conservancy, which was founded in 1981 with the support of billionaires Richard Gilder and George Soros, is mostly funded through a Manhattan-centered donor agenda. In the late 1970s, Central Park was only one among 1700 parks within the city's jurisdiction that suffered conspicuous deterioration due to a defunded parks department and a bankrupt city government. However, it received the lion's share of attention as its physical decline affected the value of some of the country's most expensive adjacent real estate. Following Central Park's lead, several parks conservancies were formed in New York City and other parts of the country. However, parks in low-income neighborhoods such as St Mary's Park and University Woods in the Bronx that cannot not mobilize collective intervention in the form of influential board members or donations remain predictably until the aegis of an underfunded park department.
My research studies the history and significance of the proximity principle in conjunction with the postwar rise of the Central Park Conservancy, to reveal the inner contradictions that lie in the way public spaces are often interpreted as disconnected from the land and buildings around them. By drawing a critical link between public parks and private property, the paper will trace patterns of privatization, elective volunteerism, and social inequity that shape how we perceive, use and maintain public spaces in the city.
Making Places: Rethinking the role of Hong Kong's Public Spaces
Francesco Rossini
The Chinese University of Hong Kong
The city of Hong Kong is well known for its urban density. The capitalist approach of the government has consistently sought to maximize the use of every square metre of the territory leading to the creation of an intense form of vertical urbanism.
In this world-class Asian metropolis, most of the open public spaces were created adopting a rigid, top-down approach and by applying general, prescribed solutions to a variety of different sites and urban conditions. These outdated, poorly-managed and often underused open spaces do little to serve residents' needs, as they neither facilitate social interaction nor encourage community activity.
In Hong Kong, the existing ordinances and other planning strategies have not addressed the problematic conditions of public spaces in old urban areas. Furthermore, socioeconomic and political factors dictate the planning process by and large, relegating participatory mechanisms to the side lines.
Although the inadequacy of city's public spaces has been well documented (Xue and Manuel 2001; Tang and Wong 2008; Lai, 2017), few studies have examined how to upgrade and re-socialise these important resources in such a high-density environment.
Given this context, this paper was inspired by 'assemblage thinking' a bottom-up framework for understanding the complexity of urban problems by emphasizing socio-spatial relations at different scales (Kamalipour, 2015). As such, it offers a stimulating lens with which to re-view Hong Kong's underused public spaces, whilst encouraging an inclusive approach to urban planning and design.
After a comprehensive analysis of 25 open public open spaces in the districts of Central and Sheung Wan and having already identified three categories of underused public spaces –  Detached, Static and Dysfunctional – this paper takes a step forward, in both theory and practice by exploring how the use of tactical urban design interventions can be a valuable strategy in transforming lifeless public spaces into vibrant components of the urban environment.
The main objective of this study it to formulate a macro-strategy for adopting these tactical actions as a way of re-activating underused public spaces and transforming these temporary initiatives into permanent projects as well as to deliver a contemporary and long-term vision of the wider enhancement of the city in line with community needs.
The findings of this research will inform the current Hong Kong Government's planning efforts, 'HK2030+', in order to create a more sustainable and liveable environment. The results will also be a useful reference for public space policymakers in Hong Kong's Planning Department, facilitating the adoption of placemaking interventions as an important bridge between municipal authorities and the community
Domestic Extensions: An Analysis of Public Space in Glasgow's Multi- Family Residential Neighborhoods
Ryan Franchak
University of New Mexico
"Multi-family residences are one of the key ingredients in the composition of every city. Over the past three centuries in Glasgow, Scotland's largest city, there have been four major urban residential housing typologies that shaped both the city's skyline and the way its inhabitants live. While the architecture acts as a framework of each neighborhood, the public space that underpins the buildings and thus links the site to the city's urban fabric has ultimately affected how the users live, interact with others, and establish their own relationship with the city.
This case study looks at the public space and composition of four neighborhoods that exist on the periphery of the city's center. The analysis begins with the Woodlands, an archetypal tenement located in Glasgow's West End that dates back to the mid-nineteenth century. From there, a modernist housing example attempts to reinvent the neighborhood plan along Charles Street, which was eventually discarded as a city-wide housing typology. The solution was then to give multi-family housing more of a communal appeal, as seen throughout the Crown Street Regeneration Project, and revert back to the design of the four-story walk-up style apartment building. The study concludes with Laurieston, a contemporary development under construction at the time of this writing, yet arguably possesses successful site design elements from the previous three housing typologies.
Technological advancements have only pressured the built environment to continually advance in terms of design and construction. This notion cannot be more apparent in Glasgow as each multi-family housing model throughout history has attempted to reinvent the way individuals inhabit domestic space. The specific turning point in the timeline happened during Modernism, where high-rise residential structures began to litter the cityscape. The design of space between the buildings in each neighborhood has a larger affect than one may generally think. It can arguably be said the quality of the site design has more of an impact than the building's architecture because the exterior space between buildings is what threads users to the urban fabric.
Each of Glasgow's four multi-family housing styles have shaped the city over the past century—the traditional tenement, the modernist tower block, the modern village, and the contemporary development have each responded to their neighborhood context in various ways. However for the sites' residents, the piece of public space in-between the buildings that reinforce these communities act as the primary link between the individual and the city as a whole. "
Building Science and Technology
Peer Review Session, 1.5 LU
Moderator: Julian Wang, Pennsylvania State University

Of Life and Death: The Interior Atmosphere-Environments of the Greenhouse and the Gas Chamber
Ryan Ludwig
University of Cincinnati
This paper considers architecture as the creator of interior atmospheres of "environmental potential" capable of cultivating spaces conducive to maintaining life through the mediation of variable external stimuli, but equally as possible is the articulation of this potential towards the construction of spaces intent on occasioning death.  Architecture conceived with this awareness requires a rethinking of parameters, moving beyond the visual modalities of geometry, composition, icon or style, to instead utilize various qualitative materials like temperature, light intensity, relative humidity, air composition, air pressure, auditory and olfactory stimuli.  This understanding is what Reyner Banham has called an "environmentalist" approach.[1] These two oppositional potentials of architecture's capacity as a creator of "environmental potentials" are considered in this paper first through examining a brief history of the development and design of the greenhouse – beginning as temporary wood structures assembled around planted specimens, to the development of permanent structures incorporating heating and ventilating technologies, to the iconic 19th century greenhouses designed by Louden, Paxton, Turner and Balat with their greater use of glass and cast iron structure.  In juxtaposition to the greenhouse is an examination of the development and design of the gas chamber – first adopted in the U.S. by the state of Nevada in 1921 pursuant of a more humane method of execution, but later advanced by the Nazis during WWII for the mass execution of Jews, minority groups and political prisoners.  While providing opposing goals, both the greenhouse and the gas chamber were conceived as alternative "natures" of habitation through the construction of their respective interior atmosphere. Special attention in the paper is given to the ideas of contemporary German philosopher Peter Sloterdijk in his book In the World of Interior Capital (2013) pertaining to the social, ethical, economic and geopolitical aspects of Joseph Paxton's Crystal Palace (an extreme manifestation of greenhouse design which Paxton had developed prior to the Palace at a smaller scale), as well as Sloterdijk's understanding of the 20th century's explication of the atmosphere-environment applied towards military warfare discussed in his book Terror From the Air (2009).  This paper concludes with a brief examination of the perverse agricultural development plan of rural Poland set forth by the Nazis whereby Auschwitz-Birkenau camp inmates were tasked to build several experimental greenhouse stations in the Village of Rajsko as part of Himmler's planned agricultural estate of the German East.  As built these stations were used for cultivating flowers and vegetables to sustain the German military elite; today they stand in ruin as relics of the potential for cultivating life and death through an "environmentalist" architectural project. Aspects of this research were explored through an elective seminar course I taught in the Spring of 2017 titled "Climates of Resistance" which examined a variety of "environmentalist" case study projects intent on creating specific interior atmospheres.  Select work from this seminar research will be included throughout the paper.
[1] See Reyner Banham, "The Environmentalist" in Program 2 (Spring 1962) 57-64.
Chrysalis, and the Promise of Pneumatic Architecture
Whitney Moon
University of Wisconsin-Milwaukee
In 1970, Chrysalis—a Los Angeles-based architectural collective comprised of Mike Davies, Chris Dawson, Alan Stanton and Joseph Valerio—headed to the desert. Unlike their countercultural peers, who were fascinated by the barren landscape as an unchartered terrain for aesthetic and rhetorical exploration, Chrysalis initially employed the extreme environment as a method for advancing both the technical and social project of pneumatic structures. It was in Palm Desert, California that they tested the thermal performance of various materials and inflated assemblies, calling into question issues of durability and human comfort. In the course of just a few years, Chrysalis designed and executed dozens of innovative projects. Developed in collaboration with local aerospace, film, and media companies, their early works eclipsed the low-tech naiveté of pneumatics being generated by many of their contemporaries (e.g., Ant Farm, Archigram, Haus-Rucker Co., Coop Himmelb(l)au, etc.), and were guided instead by the refined structural and material experimentation of lightweight engineers like Frei Otto and R. Buckminster Fuller. Although little has been previously written about their practice, Chrysalis occupies a key position in the history of inflatable architecture. Their pioneering constructions index a few key ideas and phenomena: the rise of pneumatics as a radical project during the late 1960s and early 70s, the viability (and promise) of air structures as an alternative solution to conventional buildings, and the factors which likely led to the collapse of inflatables by the mid 1970s. By examining a selection of experimental structures generated by Chrysalis from 1970-1975—including those that prompted their initial formation—this essay maps their contributions to the development of pneumatic architecture as both a radical and pragmatic endeavor. Through their work with air, this collective of four young architects made visible the potential and pitfalls of an unorthodox construction type. Although inspired by the rhetoric and representational allure of countercultural architectural groups like Archigram, Chrysalis aspired to move pneumatics beyond an editorial project. According to Valerio, "What we did is we said: 'We believe in all that stuff, but we also think that we need to raise the level of technology so that it's not purely ephemeral.'"[1]Chrysalis viewed pneumatics as radical because they offered an alternative to the norms of professional practice and served as a vehicle to expand the boundaries of architecture without abandoning building altogether. Dedicated to the advancement of inflatables as a viable form of architectural production, Chrysalis asked what air structures can do, and how they could do it better.
[1]Joe Valerio, in conversation with the author, 06 October 2016.
Against Potemkin, the Thick-Envelope: Towards a Theory of the Façade in Contemporary Architecture
Thiago Maso
Columbia University
Façade is the oldest, most ubiquitous architectural element in the history of architecture, and is constantly subjected to be the protagonist of its practice. At least since the orthogonal drawing in the renaissance, from compositional principles of the beaux-arts until its dissolution during the modern movement, the façade acquired the role of representing the ideals of its builders. Recently, the façade becomes void — a picture frame without a painting. Advocating the recovery of meaning, postmodern theorists proposed that the façade became the ultimate architecture — whatever the shed, its applied decoration absorbed the interest of the architect, and its consumers on it.  Historically, we can imply that the façade is an assemblage of symbols attached to the external face of a (generic) wall, and understand this lobotomy as a signifier to the city. But to reduce the definition to this superficial, linear comprehension of symbols and sheds is not so far from modernist thought — a proto-pop banality of this action was used, at least, in the height of the heroic modern period. Le Corbusier on his Nestle Pavilion in 1928 already applied a superficial treatment on the outside-skin as decoration to a shed to convey meaning. Thus we shall look deeper on the definition of the (contemporary) façade by researching not the decoration, but the relationship between the façade towards its thickness. Flat or folded, decorated or transparent, the façade always kept one fundamental principle as its definition: it had to be a surface. Even if the "invention" of the brise-soleil was a crucial points on the development of the thick façade, a device to control the environment that creates a new type of space, an in-between that belongs not to the inside nor to the outside that, although much studied from a technical point of view, as an architectural device it lacks a proper history. A new political, representational space was created, and the lack of its theoretical evaluation opens a new field of exploration with this research.  When Bernard Tschumi's Lerner Hall creates a thick-envelope composed of ramps, the façade assumes a thickness that negotiates the inside-outside relationship, an in-betweeness that questions the position of the envelope as a threshold. A new condition appears, one that blurs the limits of the object and the city and assumes a new political role. WORKac's Miami Garage expresses the magnitude of the concept: decorating the shed of the most generic building, the thickening of its envelope encloses spaces performing urban events. Not a functional snapshot of the building nor a representational portrait of symbolic meanings, the thick-envelope exhibits a renewed both-and attitude — function and meaning are flattened in a choreography displayed by the users. If the contemporary discussion focuses on the political and architectural production of spaces, relating to the question of interior urbanism becomes an active agenda to understand the construction of social spaces. Without a clear definition of spatial boundaries, the performative agency of its limits are questioned — the architect's role is expanded to that of the urbanist — the subject of architecture becomes the city as much as the users of the building. With this research, I propose that contemporary architecture is the architecture of the thick-envelope, of the quasi-urban space where the definitions of inside and outside are mixed and its political boundaries collapse. In the inhabited space of the thick-wall the city and the building become one, and the question of whether to submit to public or private laws and behaviors are blurred: the new space invokes new performances. To understand the contemporary condition is to understand the thick-envelope as the mediator between object and city. The thick-envelope assumes the (last) role of political architecture, a space of architectural agency long ignored.
Thursday, June 18
1:00pm EDT

Peer Review Session, 1.5 LU
Moderator: Shawhin Roudbari, University of Colorado Boulder

Borderlands: An Exploitation of the U.S. / Mexico Political Geography
Cesar Lopez
University of California, Berkeley
When architects interject in the social and policy debates surrounding borders and immigration, the speculation largely remains architectural in the strictest of ways. Politicians, political pundits, pro and anti-immigration activists respond to surges in illegal crossings with an obsession and scrutiny on the border wall.  Often, no attention is given to the surrounding communities that line and cross the border daily. Architectural discourse follows suit by attaching itself to the most apparent architectural problem—the shape, height, materiality, and porosity of the border wall. However, more dangerous than any geopolitical maker are the policies that empower it. Might agency be found in leveraging the political and environmental forces as an overlay on the border rather than simply installing an architectural figure?  Borderlands examines the trans-national metropolitan region of El Paso (Texas, USA) and Ciudad Juarez (Chihuahua, Mexico), where the border is not an abstract line on a map. Instead, the legal demarcation of the border is the Rio Grande River—a flood-prone with a constantly re-adjusting path making a static legal boundary unobtainable. This illegibility in the border promoted unfettered access between the two cities with over fueling a sustainable border economy through trade and commerce. (1) However, in the 1960s after a century of various territorial claims and disputes between the United States and Mexican governments, the joint Chamizal settlement regulated the Rio Grande River's path. The resolution entrenched the river in a concrete channel and deployed a system of upstream levees and dams to suppress seasonal surges and flooding reducing the river/border to a thin trickle, helping maintain a static border. (2) In recent years the El Paso and Ciudad Juarez border's accessibility was further restricted when the outbreak of the Mexican Cartel War prompted many Juarez residents to decamp to El Paso, leaving behind a sea of abandoned homes and buildings. These vacancies expand the Mexican Cartel's occupation, prompting robust political geography led by a unilateral approach to the U.S. border security. (3) The severing of the two cities limited trans-border foot-traffic; producing economic, social, and environmental issues that challenge the equilibrium the border communities have relied upon.  Borderlands is a proposal that leverages the El Chamizal dispute as a legal precedent to construct a territorial gray-space between El Paso and Ciudad Juarez. By removing the upstream levees and dams and restoring the Rio Grande River's seasonal hydrological cycle and diminished ecology, additional tributaries will be required to protect the surrounding cities from flooding. Excess river flow can be diverted to a series of tributaries that productively flood vacant lots and abandoned buildings known for hosting the cartels trafficking networks; transforming the collection of cartel-run spaces into a river network. Although the Mexican cartel is resilient and will always find methods to operate, these design strategies intend to eradicate their hidden occupations, thereby offering a new way to self-police the city's vacant spaces. These actions subvert the devices that separate the region and reconfigures them into a dispersed circulation system in which one is always crossing borders. The blurred river/border offers a new state of alterity enabling new ways to conceive the political geography and its devices, while a new sense of contact through unaffiliated spaces allows the trans-border publics to re-engage in social and economic exchanges. While an El Paso-Ciudad Juarez border will always exist, overlaying the complexities of a natural river on the boundary re-represents the border and no longer affirms separation.
1. John F Dulles, "Impacts of Federal Immigration Law Enforcement on Border Communities" in Federal Immigration Law Enforcement in the Southwest: Civil Rights Impacts on Border Communities (Darby, Pennsylvania: Diane Pub,1997), 12-21. 2.  Gladys Gregory and Sheldon B. Liss, "CHAMIZAL DISPUTE," Handbook of Texas Online (http://www.tshaonline.org/handbook/online/articles/nbc01), accessed November 18, 2012. Uploaded on June 12, 2010. Published by the Texas State Historical Association. 3. Robert Buffington, "Prohibition in the Borderlands: National Government – Border Community Relationships," Pacific Historical Review 63, no. 1 (1994): 19
Los Parques del Muro
Sharlinee Ceniceros
Ibero
Una de las grandes problemáticas de la ciudad de Tijuana, es su déficit en cuanto a áreas verdes y espacio público, una ciudad que ha crecido de manera tan rápida, no le ha permitido reservar suelo para destinarlo a estos espacios. Por otro lado, la dinámica región de Tijuana y San Diego, en donde su franja fronteriza es traspasada diariamente por habitantes que resuelven su vida entre ambos países, sufre por el gran tráfico que genera este cruce fronterizo. La dependencia del vehículo y la falta de impulso a la movilidad sustentable, provocan una conexión aún más caótica, esta región depende únicamente de dos cruces los cuales benefician mayoritariamente al vehículo privado. Una gran área de oportunidad, para atacar las problemáticas de déficit de espacio público y de cruces caóticos, es precisamente el muro fronterizo. El presente trabajo propone como atención a dichas problemáticas, la generación de una serie de parques y espacio público en las áreas residuales del muro fronterizo. Cada parque será definido de acuerdo a la vocación natural de su contexto y actividad propia de la zona (de barrio, urbano, ecológico, turístico, etcétera), lo cual brinda la posibilidad de que en ciertos espacios de este tipo se puedan generar cruces peatonales y con trasporte no motorizado; atendiendo a una problemática global en torno a la movilidad urbana sostenible, y como respuesta a esta dinámica tan única de la región. Aunque este proyecto depende de ambos países y de las prácticas propias de cada ciudad en cuanto a movilidad, es emergente empezar a imaginar nuestra región con una movilidad más eficiente, sostenible y menos dependiente del vehículo privado. Este imponente y rígido elemento urbano que divide dos mundos y que en realidad es traspasado diariamente por unos cuantos, sería contrarrestado con esta gran pieza verde que entrelazaría ambas ciudades, simulando de esta manera, su simbiosis cultural y económica existente en esta región y que, a su vez, atendería problemáticas urbanas muy específicas de las mismas.
Online/On-site
Cyrus Penarroyo
University of Michigan
This mapping-based research and design project studies the digital divide in Detroit, focusing on Internet access in the city's most disenfranchised neighborhoods. As investors pour money into the residential and commercial development of areas like Downtown, Midtown, and Corktown, residents in marginalized neighborhoods lack access to digital infrastructure and the necessary skills to use information effectively once connected. Indeed, despite recent development, Detroit has the lowest rate of Internet connectivity in the United States, excluding thousands of people from the opportunities for education, employment, and belonging afforded to those with the ability to get online. This condition is exacerbated by the economic precarity of many Detroiters, the high costs of individual residentially-based internet access, and uneven broadband internet service provision throughout Detroit's neighborhoods. Referred to as "digital redlining," some view disinvestment in digital infrastructure for less affluent, non-white communities as commensurate to discrimination. Many of those affected are school-aged kids that need the Internet to complete their homework, submit job applications, or simply socialize with their classmates. While research shows that most teens have some access to the Internet via schools, libraries, or public WiFi connections, young people remain at a severe disadvantage if their households are unable to get online. As various grassroots and political organizations work to build a robust digital ecosystem, and urban development is increasingly influenced by broadband or wireless accessibility, what kinds of egalitarian spaces emerge under this evolving techno-infrastructure? If the Internet fosters a more complex sense of belonging, how is the built environment reconfiguring to support nascent social structures and promote inclusion? How does access (or lack thereof) to these virtual networks challenge conventional understandings of public and private space? How do teenagers in the iGeneration occupy or navigate a metropolis that is significantly offline? If citizens are emboldened by access to digital technologies, how might a community-driven network architecture breakdown certain hierarchies and power structures commonly found in the city? To address these questions, this project combines publicly available spatial data in G.I.S. with information gathered from interviews of high school students in the city in order to map detailed geographies of digital access and exclusion across Detroit's neighborhoods. The project identifies latent opportunities to reimagine Detroit's disinvested neighborhoods in ways that enable public assembly and internet connectivity, proposing urban design scenarios that are rich with innovative ways to connect physically and virtually. Among other outcomes, the project results in detailed maps that articulate what would be necessary in order to develop strong community mesh networks across Detroit for internet access. By visualizing these invisible networks, this project hopes to create a heightened sense of community, empower citizens to create new spaces for public discourse in their neighborhoods, and redefine what digital access and equity could look like in the urban environment.
Strengthening Social Bonds in War-Torn Burundi Through Public Space
Gwendoline Albright Ndikumagenge
Andrews University
In the last century, public spaces have been of the most studied elements in urban design as some of the most used and impactful places that shape public life. Unfortunately, the necessity of public spaces for public life is not a focus everywhere. In places that have continuously experienced war and instability over the years, like Burundi, the public realm is often perceived as a source of problems rather than a promoter of the city's well-being. Public spaces are seen as settings that contribute to an increase of insecurities and instabilities in the city. This project seeks to harness the possibility of intentionally redesigning an existing public space using design principles and patterns into a well-designed space that would help promote positive public life in the city. It will consist of assembling a toolbox of design principles and patterns that can be used in the redesigning of Bujumbura's public park "Jardin Public," as one of the underutilized parks in Burundi, with the hope to help promote a peaceful and community-oriented neighborhood in Bujumbura.
Applications of Practice with Digital Means
Peer Review Session, 1.5 LU
Moderator: Clare Olsen, Cal Poly, San Luis Obispo
Automating Design and Construction: The Emergence of "Offsite Manufacturing"
Alfredo Andia
Florida International University
Thomas Spiegelhalter
Florida International University
In the last two decades, large parts of the US economy have been radically transformed by digital and automation processes. However, the impacts of digitalization in the Design and Construction sector have been restricted to the use of software such as CAD, BIM or project management programs. These technological implementations have not radically changed the efficiency in which we build our environments. The lack of productivity in the construction industry has had many impacts in our cities. Today the lack of affordable housing, labor shortages in construction, and an inability to respond with significant innovation to our ecological condition are becoming national themes. In this article we argue that to truly transform the construction industry we need to rethink the whole processes of design and construction.    The Rise Of "Offsite:" Manufacturing Construction In Industrial Warehouses. In this paper, we argue that the "offsite manufacturing" of construction has been quickly gaining significant traction in the past 3 years and is bound to challenge traditional "on-site" construction. "Offsite" construction moves a significant part of the design and fabrication of buildings to a manufacturing plant away from the building site.  We present several cases of companies such as Katerra, Prescient, Broad Group, BLOX, Randek and Lindbäcks Bygg that are moving into prefabricating from flat elements to entire buildings in a manufacturing environment. We compare it to the developments of "car platforms" in the automobile industry and strategies such as "chunking" in the airplane industry to look at the future of design and construction. In this paper we analyze the forces that are guiding these changes, the aging construction labor, the consolidation of procurement, the rise of lean robotics, and the large venture capital that is coming to these enterprises. Architectural Thinking for Offsite Manufacturing. At the core of this paper we examine how "Offsite" construction will impact architectural thinking. We look at the work of two of these enterprises: Katerra and BLOX. Architects in Offsite manufacturing ventures are beginning to focus more on the variation of a particular program type and find opportunities to produce standards that could guide a more rational manufacturing process. But in standardization there must be variations because there are different sites, markets, clients and special conditions that make each design projects very unique. In the paper we show how Katerra and BLOX are working in developing design processes that develop processes similar to the ones one can find in the "car platforms" in the automobile industry and "chunking" in aerospace manufacturing. Conclusion. We predict that by 2035 close to 50% of all construction in the US will be "offsite" construction. We argue that although today's "offsite" construction is highly manual, both in design and in the manufacturing plants, we see a clear trend in the development of semi-automated design processes based on manufacturing construction systems and the introduction of automated assembly lines (particularly in Sweden, Japan, and China) that are already prefabricating entire customized elements in warehouses and quickly assembled on site.
Equity In practice: Digital Architecture's Role in Maker Culture
Yasaman Esmaili
University of Washington
Low-tech building methods have been gradually developed over thousands of years according to the actual needs of a community and the demands of location-specific requirements. High-tech digital design has advanced the level of precision and control over material applications and has increased the possibilities for studying design options. But where might the two meet? How can innovation in construction carry forward the lessons learned from vernacular and low-tech building solutions? How can contemporary technology be used to create new solutions that are as context-aware and affordable as low-tech solutions in places that low-tech solutions are still generally practiced? This paper explores the relationship between digital design and low-tech application by local labor looking for opportunities to advance the exchange between both the design process and the practice. The goal is to study and advance the linkage between the precision and design innovation of computational technology with traditional building systems in a context-aware manner. The study process starts by observations from designing and  building a screen brick wall in a school Project in Afghanistan which leads to developing an algorithmic digital 3d modeling tool that allows the users to design brick masonry wall systems in a digital world and to create construction guides for building the wall in the physical world, allowing for back and forth communication between the designer, the community and the mason during the design and construction process. This process lets the team simultaneously study different design factors including form, pattern, and solar exposure and allows the designer to communicate the result with the mason using simple paper guides called "DNA guide". This approach advocates a collaborative process where the form-making, prototyping and building is a shared experience between the designer, the community and the layperson. Instead of presenting an image of a complex form and imposing a digitally fabricated foreign form in a traditional setting, the community are presented with a tool that allows them to engage with the designer and the mason to study the form, the texture and the materiality of a future design and advocate for their needs and desires.   Rather than solely relying on high-tech tools, this approach links digital design with traditional making techniques and builds upon existing low-tech methods for greater global implementation at smaller costs. The design tool connects high-tech digital methods with traditional brick masonry practices to create a "high-touch", more responsive process. This paper explores an alternative approach to the practice of digitally designed artifacts by looking at brick screens as a manifestation for projects of bigger scale.  To develop the digital design algorithm and the practice toolkit a full-scale brick screen prototype was first designed and built, then the toolkit was applied in designing and building a Compressed Earth Block (CEB) screen wall, constructed in Western Africa by local labor as part the facade of a multi-family housing project. A third prototype is also designed to test the application of the toolkit at a larger scale.
VEER: Rice Husk Bio-Composite Chair
Andrew Colopy
Rice University
David Costanza
Cornell University
VEER investigates an innovative new biocomposite material to create a chair design that is durable, comfortable and visually striking. The concept was developed for an outdoor school in Zambia where durability was the utmost important concern. In response, the examination looked to a biocomposite that incorporates a rapidly renewable agricultural byproduct, rice husks, used primarily as an exterior building cladding. The combination of materials provides the durability, formability, and strength of a composite with a surface quality more akin to wood. The material's properties recall both the bent plywood and fiberglass chairs of mid-century, Panton meets Eames, and so the design takes a cue from both. The concept begins with a single, filleted profile along one edge but replaces a logic of surface fillets with conic sections. The result is added strength, an ability to nest for shipping, a space for storage in the leg, and a subtle, iconic asymmetry. More complex curvature, achievable given the material's plasticity, is also introduced to provide both added strength and comfort at the feet and chair back. The design process utilized rapid prototyping of scaled models to test the basic performance and viability of different geometric variations. From these small heuristic models, general stability, ease of nesting and variation in deflection due to curvature were easily evaluated. In parallel, full-scale material tests were undertaken to examine the plastic thermoforming limits of the biocomposite, a proprietary material (Resysta®) comprised of approximately 60% agricultural waste and 40% PVC. A series of half-scaled prototypes were then undertaken to develop and evaluate the molding and thermoforming process, ultimately resulting in a five-part, double sided mold to accommodate the repeated inflection of the curved surface. The final mold was CNC milled from MDF and set within a plywood frame (to reduce weight). A series of five strategic clamping locations at either side provided the needed compression to form the material into the mold. Once cooled, the mold limits were traced upon the formed material which was then trimmed and sanded smooth. A second and final iteration of the chair doubled the layers of material—from 8mm to 16mm, chemically welded with PVC cement—for added strength and rigidity. Developed and tested using fused filament additive manufacturing methods, future investigation into the viability of 3D printing the biocomposite material are anticipated with the aim of reducing material waste and eliminating the high production cost of a more robust mold.
Ashen Cabin
Leslie Lok
Cornell University
Sasa Zivkovic
Cornell University
Ashes & Ashes Cabin is a small building 3D-printed from concrete dust and clothed in a robotically fabricated envelope constructed from irregular ash logs. The cabin has a footprint of 3×3 meters and lifts off the ground on 3D printed legs which adjust to the sloped terrain. The concrete structure is characterized by three programmatic areas, a table, a storage seat element, and a 6.5m tall working fireplace. 3D printed from concrete and sliced from trees, the project aims to reveal the 3D printer's idiosyncratic tectonic language while questioning preconceived notions about material standards in wood. The custom 3D printing process explores how the layering of concrete, the relentless three-dimensional deposition of extruded lines of material, and the act of corbelling can suggest new strategies for building. Built without formwork, concrete 3D printing eliminates substantial construction waste. For its envelope, the cabin utilizes wood which is widely considered as "waste". The invasive Emerald Ash Borer threatens to eradicate nearly all of the 8.7 billion Ash trees in North America. Many of these trees cannot be processed by regular sawmills and are therefore regarded as unsuitable for construction.
Mature ash trees with irregular geometries present an enormous untapped material resource. Through high-precision 3D scanning and robotic fabrication on a custom platform, this project aims to demonstrate that dying ash trees constitute a valuable resource and present architectural opportunities. Utilizing a robotic arm with a custom band saw end effector, irregular tree logs can be sawn into naturally curved boards of various and varying thicknesses. The boards are arrayed into interlocking SIP façade panels, resulting in a minimum waste fabrication method. The curvature of the wood is strategically deployed to highlight moments of architectural importance such as windows, entrances, roofs, canopies, or provide additional programmatic opportunities such as integrated shelving, desk space, or storage.  From the ground up, digital design and fabrication technologies are intrinsic to the making of this architectural protoptype, facilitating fundamentally new material methods, tectonic articulations, and forms of construction. At various scales, the cabin's performance, structure, and architectural expression are inherently derived from its digital construction protocols, design logics, and natural materiality.
A Big Data Approach to BIM Models
Christopher Beorkrem
University of North Carolina at Charlotte
Alireza Karduni
University of North Carolina at Charlotte
Fernando Claudio Rodriguez
University of North Carolina at Charlotte
Ashkan Radnia
University of North Carolina at Charlotte
This paper will describe the creation of a series of prototypes which are intended to convert an archive of Building Information Models (BIM) from a large Architectural Design firm (Top 60 U.S.) into a database which can be analyzed using Big Data approaches to data analysis. Over the last 18 months we have worked with XXXXX Firm an early adopter of Autodesk Revit to develop an understanding of what information might be available within their archive of approximately 300 design models (an initial data set).  This archive (as those with most firms have) were modeled using an evolving subset of standards which have been loosely adhered to within the firm structure.  In addition to these models we have access to the personnel and financial data associated with the production of each respective model and of each respective building.  Each model also has a widely varying number of backups which were archived during the modeling process. This results in a large and rich set of unstructured data which doesn't necessarily follow a consistent set of modeling standards or definitions.  We have been working to develop a process by which we can harvest particular data points within these models and add parameters to their definitions to be able to subsequently use them for creating benchmarking standards for internal office processes as well as programming and design of future projects.  These tools will allow for each model to be standardized and then easily mapped using typical database tools to better understand past programming standards for a program type (office, retail, etc.). Secondly, we have developed a tool which will strip each of these models of their unnecessary data and create data models which will have a uniformly searchable set of standards regardless of how, what version, or when they were modeled.  This tool can be used to create a uniform data set which can represent both past and future work of the firm. These uniform inter-project data sets can be used for analysis using simple data analysis and exploratory visualization tools. With more complex tasks and inquiries, these datasets can enable advanced machine learning and artificial intelligence algorithms. Each of these tools are based upon databases created using PyRevit and the Open Database Connectivity (ODBC) export, each of which creates a simple self-referenced database of all the elements in a given model.  At their core the databases allow for more typical approaches to data analytics, but they are quite large and have object IDs which are often duplicitous.  The default exports are then rendered more complex by the often-changing standards used to tag objects within the model by users.  Lastly, both user-defined and manufacturer-produced families have a wide range of parameters often with contradictory naming conventions.  With user input or with standard presets, our tool preemptively modifies these databases, creating a uniformly searchable and analyzable system. This approach will then allow for deeper inquiry using exploratory visual systems or with more advanced Machine Learning and Artificial Intelligence (AI) to conduct both supervised and unsupervised analysis of the data given various problems architectural firms might be facing. This approach will allow for us to better understand the implications of the processes we use to design and make buildings in the 21st century and allow us to see unobservable patterns in the way we design, work and build.  These patterns could prove to be immensely valuable in understanding the implications of BIM modeling on the built environment.
Thursday, June 18
3:00pm EDT

Urban Strategies and Tactics
Peer Review Session, 1.5 LU
Moderator: Georgeen Theodore, New Jersey Institute of Technology

How to Begin to A Critical Look at Tactical Urbanism
B.D. Wortham-Galvin
Clemson University
In reaction to large scaled strategies that serve the city's economic bottom line, but not individual residents, more decentralized and informal methods of city building have emerged at the turn of the 21st century. These informal city design initiatives seek to combat urban stagnation through the collaborative action of local stakeholders who are affected by such circumstances and seek to reverse or alter them. In the past decade, these actions often fall under the moniker of Tactical Urbanism. In the same manner that open-source software code is available to anyone who wishes to contribute, alter or customize a program, tactical urbanism begins with the initiative of public participants rather than from officially sanctioned protocols. Purposes served by tactical urbanism that are commonly asserted by its proponents include: (1) increasing the diversity of people participating in the process; (2) creating opportunities for new directions and for challenging the status quo; (3) attracting interest to a site; and, (4) creating employment or entrepreneurial opportunities. Currently literature focuses on methods and case studies for the implementation of the "informal" city; they are basically how-to guides aimed at the academy, professionals and activists. However, there is scant study of the efficacy of these practices. What happens after the project is done (and perhaps gone)? This paper will attempt to fill that knowledge gap through researching outcomes based on stakeholder interviews and published reviews/commentary. The case studies under examination will include those touted at the MOMA exhibit "Uneven Growth: Tactical Urbanism for Expanding Megacities" with a focus on Hong Kong, Istanbul, Mumbai and New York, in addition to other work happening in North America.. Initial questions will include: • What factors help or hinder the implementation of temporary reactivation projects from having longer term outcomes and impacts? • Which stakeholders are affected positively and/or negatively from such efforts and how are they involved in their implementation? • What are some best practices in the effective operation of tactical urbanism programs in terms of producing tangible outcomes and effective demonstrative changes? More than a decade has passed since Tactical Urbanism's emergence in 2005; now is the time for a critical evaluation of the work.
One Thing (Alongside) Another: Piggybacking Practices in Contemporary Urbanism
Brian Holland
University of Arkansas
This paper identifies and examines a range of experimental hybrid land-use tactics, or "piggybackings," that are emerging in response to the intensifying pressures of contemporary market logics. Piggybacking practices, as defined here, are innovative multiple-use propositions for anchoring socially or economically marginal activities alongside dominant ones. Rooftop farms, student-senior home shares, restaurants doubling as coworking spaces, luxury apartments supporting artist residencies, and public pavilions incorporating repurposed construction mock-ups: these and other examples of piggybacking are shown to utilize a common set of tactics to offset one program's disadvantaged position in relation to other more traditional—and more fully capitalized—forms of urban development. Piggybacking practices are clearly distinguished from the temporary, interim, or provisional bottom-up approaches that feature prominently in the scholarship around vacancy, temporary use, and "everyday" or "tactical" urbanism, even as they share certain sensibilities. Differences between "weak" and "strong" forms of piggybacking are also outlined. Unlike the exclusionary effects of zoning and gentrification, piggybackings are seen to create surprising entanglements that provoke novel forms and programs of social exchange capable of promoting greater equity and resiliency in the built environment. It is argued that architects and planners must understand the practical challenges posed by this work, while simultaneously recognizing piggybacking's wide-ranging potential as a tool for public advocacy of the commons—for social and ecological functions whose inherent value lie beyond those that are typically recognized by market-oriented development schemes.
Triple Standard
James Tate
Texas A&M University
The paper discusses three projective design proposals that negotiate the opportunities and challenges of private houses and collective dwelling. The work is situated within the Texas Urban Triangle, in three areas experiencing the pressures of a population and economic boom, where demand is straining affordability and resource consumption habits are unsustainable. We're positioning the megaregion as a territorial city, recognizing that each local geographic community has specific needs and a social identity. Fair-market and supportive housing are part of all investigations. The work considers the integration of architecture, infrastructure, and landscape. Promoting social and domestic settings for groups and individuals', this design research aims to spark a public conversation about pressing issues related to the future of housing in Texas. 1 – Houston Grand Parkway Loop. Our work focuses on typological reorganization, exploring density through low-rise aggregation and commoning strategy arrangements. This region is regularly impacted by hurricanes and flooding. Texas SH-99 Grand Parkway is the third vehicular traffic outer loop of Houston. As the 170-mile highway is constructed along the edge of the metropolitan area, vast open land is being transformed into custom-homebuilder residential developments. In the past five years, within three miles of the road, more than 50,000 acres are being platted. Project delivery methods are a critical input to this investigation. 2 –Southeast Austin. Our work is a heterogeneous combination of living arrangements and programs ranging in scale from one to five stories, small to extra-large. The investigation speculates on technology and automation as enabling and reshaping the social interface between urban and domestic life. The sharing economy is integral to the study and proposal, pursuing opportunities for residents to engage and exchange with one another in meaningful ways. The site is located in the rapidly expanding Southeast corner of Austin. Major ongoing infrastructural projects serve this area including the Austin-Bergstrom International Airport, proposed rail, SH71, and SH130. The Colorado River flows through this part of the city. Many speculate this area will become a new satellite center in close proximity to downtown. 3 – Bryan – College Station (BCS). Our work considers the development of a "Residential Learning Village" that includes micro units and triplex houses. We're working with a local non-profit and city officials. The co-living community intends to be inclusive of a wide range of the BCS population, but is primarily focused on addressing two groups. One, the shortage of housing and services available to university support staff employees and working wage households who contribute to the vitality of BCS in different capacities. Two, the seventy thousand plus transient student population that makes up one third of those living in BCS. Project partners intend the development to promote different scales and types of sharing, incorporating access to spatial amenities to improve the physical and mental health of residents. An emphasis is placed on integrating opportunities for residents to interact with one another in ways that dissolve the perceived hierarchies that exist among BCS residents.
Urban Acupuncture for Community Forge
Stefan Gruber
Carnegie Mellon University
In Spring 2019, the Urban Collaboratory Studio at Carnegie Mellon's School of Architecture worked with Community Forge, a citizen-led initiative that is transforming Wilkinsburg's former vacant school into a community and youth center. Community Forge is committed to youth empowerment, community collaboration, organizational incubation and neighborhood wellbeing. Together with community members, both young and old, the studio began transforming the former school yard into a shared resource for the wider neighborhood. In weekly participatory design workshops with Community Forge's youth throughout the semester the studio supported the development of ideas and their translation into a coherent design
strategy.
The resulting urban design framework proposes an archipelago of islands programmed for diverse activities. The islands will be implemented incrementally over time, depending on funding and volunteer work. Aiming at setting the transformation in motion, the studio realized the first island "the field" that integrates games and sports in an educational landscape, as well as furniture elements sprinkled across the site. Here design-build is not primarily concerned with delivering a final product—but in fact explores design as a tactical and performative tool for encouraging community engagement and setting in motion an incremental transformation process.
Overall, the studio offers fourth and fifth year BArch students an opportunity to see a very small project through from conception to realization within only 15 weeks, and combine abstract systemic thinking with very concrete and hands-on action. In a collaborative setting, students go from exploring and analyzing the urban milieu of Wilkinsburg, to facilitating participatory design workshops with the community, to developing and implementing a strategic design intervention that promises to act as an urban catalyst for the neighborhood revitalization—in short Acupuncture Urbanism.
Shaped Places of Carroll County, New Hampshire
McLain Clutter
University of Michigan
Cyrus Penarroyo
University of Michigan
Shaped Places of Carroll County New Hampshire speculates on the complex reciprocity between who we are and the shape of where we live. The project culminates in the design of three linear cities in Carroll County, New Hampshire. Within each, shape and content form a complex reciprocity, geometrically organizing population at a geographic scale to carefully prescribed ends. The project draws upon a seemingly unlikely set of protagonists and sources from Frank Stella to Mikhail Aleksandrovich Okhitovich, and from American formalism to critical geography. Forced to co-exist, this melange
informs strategies for co-existence that urbanize the rural while ruralizing the urban.
Modernisms and their Sites
Peer Review Session, 1.5 LU
Moderator: Robert Weddle, Drury University

The Generation of Theory: Recuperating Modern Architecture (1980-1990)
Joseph Bedford
Virginia Tech
This paper will address the transformations that took place in the field of architectural history and theory (especially in the United States) between the years of 1980 and 1990. It will do so by focusing on the development of a new generation of architectural history and theory professors that emerged around the journal Assemblage, exemplified by Michael Hays and Beatriz Colomina.
The paper will focus in particular upon the importance of scholarly debate over modernity and postmodernity; a debate which has since been forgotten by subsequent intellectual historians. Where intellectual historians of the field have focused primarily upon the rise of postmodernism during the early 1980s as a style associated with eclectic historicism, irony and pastiche (Otero-Pailos, 2010, Petit, 2013, Szacka, 2016), this paper will focus on the importance of the category historical, philosophical and societal category of postmodernity, as a historical epoch defined by new conditions of subjectivity, production, and communications. This new generation of theorists first positioned themselves in the academy and the field around these debates over postmodernity as a condition, engaging in their early seminars and writings with writings such as Frederic Jameson "Postmodernism and Consumer Society" (1982); Hal Foster's The Anti-Aesthetic: Essays on Postmodern Culture (1983); Andreas Huyssen's "Mapping the Postmodern" in the New German Critique special issue "Modernity and Postmodernity" (1984); and Francois Lyotard, The Postmodern Condition (1984).
Through an analysis of the earlier teaching and writing (between 1980 and 1990) of these generational figures, the paper will show how modernity as a concept—and with it modern architecture—was recuperated through re-readings of these debates on postmodernity as a condition. It will show how as a result of this recuperation, the discipline was shifted away from the critique of the feared alienation of functionalist modern architecture that had defined the philosophical context behind postmodernism as a style, and towards a renewed embrace of modern architecture, now seen as an expression of the media conditions of the age; especially the emerging digital complexity, image saturation, and networks.
The paper will argue that this new generation of theory ultimately worked to render postmodernity and modernity as virtually synonymous, thus bringing modern architecture into play once again in the early 1990s, in the new contemporary horizon of digital networks, advertising culture, flows and connectivity that defined the early 1990s.
​
Ribbon | Exploring Contemporary Form
Nathan Howe
Kansas State University
The history of theorizing over typology in architecture is centuries old. Quartremere de Quincy begins to discuss the idea of typology in the 18th century by classification – tent, cave and hut de (Quincy 1803). Contemporary, Durand codifies architecture within type (Durand 1802). The modernists add with 'functionalism,' where form is derived as component and aesthetic efficiencies. The postmodernists weigh in with Adolf Rossi's reclassification of typologies regarding geometric form and historical archetypes (Rossi 1966). These various theories put into context the contemporary design ideas of their day. However, there appears to be new versions of form currently infiltrating design that have not been classified. They also can not be reduced to codified parts.  There is now a plethora of starchitects that are creating formal edifices. These latest sculptural gestures are not steeped in efficiencies, precedent or classification of architype. What they truly are, are buildings whose singular idea of form making directs every decision. They are beholden to the purity of an original form thesis. There is a growing number of morphological formal types percolating in contemporary architectural practice. The author has dubbed these form types tubular, ribbon, peeling, shed and fractal. Each adhere to a geometric construct that is embedded in every major design decision. In the works from Zaha Hadid's office, BIG, Sir Norma Foster's office, Diller Scofidio + Renfro and less famous firms Shuhei Endo, Architrend Architecture and Ron Arad Architects, to name but a few, these geometric complexities have left an indelible mark on contemporary design. Within these designs the question is not whether the form fits the building type – a home, a church, a museum. The question is, does the building hold clearly and well to the formal strategy that drives the entire thesis? In Tubular Form Type | understanding design complexity the tubular form type was dissected. Building on this work, this paper will introduce the ribbon form type. The study will use the case studies of the following works: Vagelos Center, Springtecture B, Villa T and Holon Museum by noted architects Diller Scofidio + Renfro, Shuhei Endo, Architrend Architecture and Ron Arad Architects. These buildings expose new ideas of form making that is based on formal morphological constructs.  Within this form generator there is embedded an idea of how to still answer the pragmatic questions of opening/light, architectural program, touching the ground, and termination of form that architecture has always grappled. However, in this new form type the answer to these questions are built around the sculptural motivation of ribbon. Inspired by the work of Anthony di Mari, which uses simple diagrams to discuss complex ideas (di Mari 2014), this paper will also explain the ribbon through diagramming. The diagram will help to make the argument and communicate the principle issues and the opportunity of architectural celebration the ribbon offers. This work endeavors not to provide a stylistic formula for design but to reveal basic principles of contemporary form and develop a critical study to help the next generation of designers understand key design issues within geometric complexity. References Quatremère de Quincy. ( 1803). De l'architecture égyptienne: considérée dans son origine, ses principes et son goût, et comparée sous les mêmes rapports à l'architecture grecque, Paris, 239. JNL Durand. (1802). Précis des leçons d'architecture données à l'École polytechnique, Paris, 5. Rossi, Aldo. (1966) The Architecture of the City.  Typological Questions, 35-41 Moneo, Rafael (2014). Oppositions. On Typology, 22-44. Anthony di Mari. (2014) Conditional Design: An introduction to elemental architecture.
Golf in the Desert: Midcentury Modernism and Hydrodiplomacy in the Coachella Valley
Manuel Shvartzberg Carrió
Cornell University
In 2013, the Agua Caliente Band of Cahuilla Indians, whose reservation lies across Palm Springs, California, sued for the rights to a large aquifer under the reservation. The Coachella Valley Groundwater Basin stretches from the north of the Valley to the Salton Sea, and supplies almost all the water which allowed the Valley to become one of the world's largest golf resort areas—120 golf courses carpet the Colorado Desert, consuming 37 billions gallons of water annually—as well as a key site of midcentury modern architecture. The celebrated homes designed by architects like Albert Frey, William F. Cody, and Donald Wexler, with their legendary framings of the desert and golf landscapes, would have been impossible without a largely invisible infrastructure of water pump stations, storage reservoirs, and associated pipework for human consumption and irrigation. Many of the famed homes and estates, such as Sunnylands, designed by A. Quincy Jones & Frederick Emmons in the early 1960s for Walter and Eleanor Annenberg, were constructed with, and are still supplied by, privately-operated water wells. Since then, however, excessive water pumping and inadequate replenishment have severely depleted the aquifer and led to its progressive contamination—a key reason for the Tribe's lawsuit. This paper explores the governance history of the Coachella aquifer—what UNESCO calls the necessary "Hydrodiplomacy" of "transborder aquifers"—through an exploration of the ways in which midcentury modern architecture made this resource fungible, for utilitarian and aesthetic uses, and thus also produced certain geopolitical relations between the Tribe and the State. Indeed, one of the first projects to explicitly address the aesthetic and economic potentials of the groundwater basin was the Agua Caliente's Palm Springs Spa, designed by Cody in collaboration with Wexler and Harrison in the late 1950s. This project was the first in the nation to develop a long-term lease of Native American property, thus establishing a crucial precedent for transborder aquifers. Through the highly complex coordination of myriad technologies and local, state, and federal agencies—from the US Geographical Survey to the Bureau of Indian Affairs, the Department of the Interior, and the US Congress—Cody and his team effectively produced an allocation of water uses between different geopolitical entities, at an architectural scale. To this day, there exists only one recognized transborder aquifer agreement with allocated volumetric water rights, between France and Switzerland. As Hydrodiplomacy experts argue, the main impediment to developing these complex transborder agreements lies in the technical and political challenges of governing a subterranean resource across different jurisdictions. The history of midcentury modern architecture in relation to the Coachella Valley aquifer provides an early case study of how these geo-technical and geo-political relations are crafted—how territorial and architectural expertise determines the formation of rights to natural resources. As architects and designers ponder how to build more equitable infrastructures for addressing climate change—through initiatives like a "Green New Deal"—the historical perspectives of Native American and Indigenous peoples like the Agua Caliente, centering water use rather than speculation, is key.
Bright Colors Beneath a White Shroud: Scandinavian Postmodernism and The Conservative Imaginary
Ian Erickson
University of California, Berkeley
Modernism lives on in Scandinavia. In most western countries, Modernism's aesthetic project began to unravel in the 1970s-80s into a more diverse set of experiments that have been termed "Postmodern", and the Modernist social project more or less died with the failure of Pruitt-Igoe. The Scandinavian countries, however, are typically understood as having a continuous legacy of Modernism that began with luminaries like Aalto and Utzon and was inherited by contemporary retailers like Ikea, whose modernist sensibilities are branded and commodified with terms like "Scandinavian simplicity". Nonetheless, there was a dynamic Postmodern movement in Scandinavian architecture (1975-1990), with activity primarily concentrated in exhibitions like ARARAT at Stockholm's Moderna Museet (1976) and journals like Arkitektur (1976-2008). The phenomenon of Scandinavian Postmodernism is obscured by academic historiography, as widely read surveys of both Scandinavian architecture and Postmodern architecture regularly fail to include Scandinavian Postmodernism.[i] Perhaps the only Scandinavian figure present in the canonical discourse of Postmodernism is the phenomenologist Christian Norberg-Schulz[ii], but the colorful and symbolically charged design work of his close friends (and fellow Norwegians) Jan Georg Digerud and Jon Lundberg remains obscured behind the white shroud of Scandavian modernism.[iii] Just as Scandinavian Postmodernism challenged Modernist aesthetic regimes, it also challenged the Modernist model of a functionalist welfare state for universal subjects. The movement of Scandinavian Postmodern architecture coincided with the political shifts such as the Swedish "Third Way Policy", a government structure based on concepts like "personal freedom" supported by radicals on both the left and right of the political spectrum. In this way, the discourse around Postmodern architecture in Scandinavia became a site where "emancipatory movements like feminists, environmentalists and radical leftwing movements, overlapped (unintentionally) with conservative forces struggling towards a more liberal society."[iv] Postmodernism's symbolism and historical grounding captured the Scandinivian conservative imagination. The political contention and overlap in Scandinavian Postmodern discourse is best described through Danish Architect and writer Ernst Lohse's article "Our Construction Should be Based in the Irrational" (1984; translated into English for the first time for this paper) where, despite Lohse's own sympathy for the environmental movement, he adopts familiar conservative rhetoric, bemoaning the loss of Western culture and the limitations of the welfare state. Lohse and his contemporaries predicted that in the 1990s Scandinvian architecture would be characterized would by its integration of regional myths and powerful graphic symbolism. This proved only partially true, as the singular architectural image that characterized Scandinavia in the 1990s was historical churches set on fire as tensions between the left and right about architecture, history, symbolism, and politics literally ignited architecture itself.[v] This paper will reconstruct the obscured history of Scandinavian Postmodernism, locating discourse that reveals the movement as a site of contention and overlap between diverging political radicals and its appeal to the conservative imagination. The paper will do this through introducing the first English translations of key texts published in Arkitektur and Kristeligt Dagblad. [i] See: Miller, William Charles. Nordic Modernism: Scandinavian Architecture 1890-2015. Crowood Press, Limited, The, 2015. Farrell, Terry, and Adam Nathaniel. Furman. Revisiting Postmodernism. Newcastle upon Tyne: Royal Institute of British Architects, 2018. [ii] This due largely to the fact that he was a part of the American Academy through his position at Yale and as such wrote primarily in English. [iii] See: Thiis-Evensen, Thomas. The Postmodernists Jan & Jon. Oslo: Universitetsforlaget, 1984. [iv] Mattsson, Helena. "Revisiting Swedish Postmodernism: Gendered Architecture and Other Stories." Konsthistorisk Tidskrift/Journal of Art History 85, no. 1 (2016): 109-25. doi:10.1080/00233609.2015.1116605. [v] These church burnings were largely pinned on/attributed to youth in the Scandinavian Black Metal Scene, itself a community plagued by contentions between the right and the left
Thursday, June 18
5:00pm EDT

Peer Review Session, 1.5 LU
Moderator: Chris Ford, Stanford University
Urbanization and Scales of Architecture: Quaroni's Project for Venice Mestre (1959)
Tulay Atak
Pratt Institute
What role does architecture play at the scale of the city and what are its limits? These questions have been asked several times throughout modernism and its aftermath. This paper contributes to the history of large scale urban projects in the second half of the 20th century by considering Ludovico Quaroni's project for Quartiere Cepalle Barene di San Giuliano of 1959. Quartiere Cepalle Barene di San Giuliano project was for a competition for the marshlands across from Venice. An ecological and urban endeavor, the competition envisioned the drying of the marshlands in order to build a new satellite city that could at once accommodate the residential population and the tourists. Quaroni and his team employed circular forms whose foci were existing cities and towns in the Venetian Lagoon like Venice, Mestre, Murano, Lido. The project tackled with the introduction of a new center into an expanding city-region. For Alan Colquhoun, the project conceived the new city as two parts: one fixed and symbolic, the other continuously changing and essentially uncontrollable. For Manfredo Tafuri, the project signaled that a new discipline was in the works, a discipline that was finding its footing between architecture and urban planning. It was an architecture that went beyond the sociology of the neighborhood (the focus of Italian Neorealism of the fifties) in order to address the city region. If the overall forms of the cylindrical blocks were to contain and give form to the swelling of the entire city region, the internal fabric was left to develop along guidelines established by Quaroni's team for types of housing settlements. The reference for the overall form was geography and the existing cities' distribution on land and water as can be seen in the aerial perspectives and the iconic elevation of the project. The perspectives located the city and its inhabitants in relation to the geography of the lagoon, while the elevation, with the silhouette of the city reflected in the water, demonstrated the desire to mark this landscape. Quoaroni's team's proposal attempted to organize the city, and therefore the society, in an alternative way by introducing elevational devices through architecture. According to Tafuri, "[the project's] origin was Quaroni's reflection on the American metropolis as well as his critique of–much more profound than that of [Christopher] Alexander– all theories of urban development based on 'conforming additions'. . . It appeared, in fact, at a moment when Italian intellectuals were becoming aware of a new reality: convulsive urbanization and the diffusion of mass communication had effected profound transformations in society and individual behavior . . . " Considering this project along with other projects in the Italian and international context and bringing together archival material on the competition and Quaroni's work, this paper will explore the landscape of urbanization in Italy along with its ecological and environmental aspects. Taking Quaroni's project as a case study, the paper will articulate the role that the city and large scale urban projects have played in architecture in the second half of the 20th century.
Re-defining the Rural-urban: Discovering Spatial Patterns of Chinese Rural Development
Leslie Lok
Cornell University
The perception of the rural in China has been incarnated with various urbanization narratives and policies since the founding of the People's Republic of China. The rural transformation was initially driven by industrialization and the incessant development of megacities. Reaching 53.7% of urban population in 2013 and with the goal to continually urbanize its population[1], the growth of rural villages and small towns emerged as the predominant context for urbanization under the 2005 New Socialist Countryside policy. The role of the rural and the ambiguous zones of rural-urban, have shifted to the focal point of urbanization. With much at stake on their transformation, there lacks clear spatial characterizations and definitions for the multivalent context. The paper seeks to identify a set of spatial and qualitative parameters as design metrics through the case studies rural villages and agriculture landscape in relation to urban development. The paper identifies the changing narratives of the Chinese rural in four phases. The ideal rural utopia occupied the pre-1978 period when agricultural communes thrived. Phase 2 Industrialized Countryside witnessed the emergence of rural-urban with the growth of industrial production. Phase 3 Integrated City and Countryside was highlighted by intense urban migration and the integration of cities with rural fringes. Phase 4 New Socialist Countryside gestured a significant departure from megacities to the development of rural areas to curb urban migration. The policy driven evolution limited the classification of rural-urban to solely based on the ratio of rural and urban residency [2]. Various approaches were proposed to define urban and fringe boundaries,[3]however, these methods lack the critical spatial, typological, and qualitative definitions which are crucial to the design of physical materialization of rural-urban environment. The paper seeks to capture the architectural and urbanization patterns of the rural landscape through three strategic lenses: Characteristics of edge conditions which mediate the urban (planned infrastructure and housing), agricultural (bottom-up housing and productive landscape), and natural landscape. Transformation of the spatial structure and fabric of villages at the territorial scale. Mapping housing transition from local typologies to hybrids of the urban generic and the local-specific. By unpacking the DNA of building systems, spatial and formal morphologies in the dispersed spectrum of sites and demographics, the paper attempts to reveal collaged, emerged, and mutated architectural and urban narratives of rural-urban context, thus, to provide a relevant tool set to design for better rural-urban integration.
[1] The Central Committee of the Communist Party of China and the State Council. "National New-Type Urbanization Plan (2014-2020)". Beijing: Xinhua News, 2014. http://www.gov.cn/zhengce/2014-03/16/content_2640075.htm (Accessed: 2019.06.19).
[2] The hukou system was established in 1958 as a form of residency designation. It registered Chinese citizens into two categories, the urban hukou and rural hukou.
[3] Methods from data-mapping of construction development and land-use distribution intensity have been used to delineate urban and fringe boundaries. Peng, Jian, Shiquan Zhao, Yanxu Liu, and Lu Tian. 2016. "Identifying the Urban-Rural Fringe Using Wavelet Transform and Kernel Density Estimation: A Case Study in Beijing City, China." Environmental Modelling and Software 83: 286–302. https://doi.org/10.1016/j.envsoft.2016.06.007.
Waipahu Transit-Oriented Development (TOD) Collaboration
Cathi Ho Schar
University of Hawaii at Manoa
The State of Hawaiʻi is the largest land owner along Oahu's $20 billion rail line currently under construction. In an effort to optimize this land development opportunity and to promote interagency collaboration on state-led transit oriented development (TOD), the State of Hawaiʻi Office of Planning (OP) contracted the university to produce a proof of concept (PoC) research, planning, and design study aimed at developing a framework applicable to all state-led TOD for 21 station sites. OP selected the Waipahu Pouhala Station as a pilot site for the study, involving six parcels owned by four different state agencies. To accomplish this, the university gathered eight faculty members in the Department of Urban Planning (DURP), Public Policy Center (PPC), School of Architecture, and Sea Grant College, each willing to coordinate and apply their teaching and research expertise to the goals of the project.
The project was integrated into six different academic courses and eight research projects that produced a strategic planning study, planning assessment, ecological hazards study, ecological asset study, infrastructure and transportation study, tree canopy study, flood mitigation guidelines, digital optimization model, housing and block study, and numerous community outreach events and presentations to various city and state agencies and professional organizations. Findings were compiled into a comprehensive report, a State-led Design Considerations booklet, a public private partnership RFP template, and a process framework to be used for future TOD development. The project represents the first large scale university collaboration to impact state government collaboration related to built environments. The collaboration team also presents a replicable model for team teaching, horizontal and vertically integrated coursework, engaged scholarship, community outreach, industry consultation, and the delivery of bottom-up research, planning, and design to top-down decision makers.
UHCDC Waipahu TOD Collaboration Team: Simon Bussiere, Priyam Das, Wendy Meguro, Colin Moore, Hyoung-June Park, Cathi Ho Schar, Suwan Shen, Daniele Spirandelli
Form, Function, Material, Space
Peer Review Session, 1.5 LU
Moderator: Saundra Weddle, Drury University

The Collaboration of B. Henry Latrobe and Giuseppe Franzoni to Create the Nation's First Statue of Liberty (1807-1814)
Richard Chenoweth
Mississippi State University
When the U. S. Capitol burned on 24 August 1814, its principal chambers were gutted and an early masterpiece of American Neoclassical sculpture, a colossal personification of Liberty in the style of the times, was completely destroyed.  The Liberty is not well known because in her brief lifetime, no artist stopped to record her – not even Latrobe himself, a prolific sketcher of his surroundings, investigations, and inspirations.  Liberty presided over Latrobe's majestic Hall of Representatives, a chamber that was, itself, a difficult collaboration of conflicting ideas between its client Thomas Jefferson and the architect Latrobe.  Liberty was an integral part of the architecture and of the architectural sequence; upon entry into the chamber, the ten-foot tall sitting Liberty established the chamber's cross axis within the streaming diffusion of one hundred skylights, proffered entrants a carved copy of the Constitution, cradled a cap of liberty, and was heralded by a bald eagle.   Two major sources of historical information lead to the Liberty's story: (1) a trail of about a dozen letters by Latrobe in which he describes his thinking and his aesthetic concerns for the sculpture as well as details of size, positioning, arm placement, and accoutrements; and (2) a history of early American sculpture and painting (and the shifting of aesthetics from 1780-1800) which lead to several important changes, such as – the evolution of carved wood and marble portraiture, the introduction of Italian sculptors to America, efforts to monumentalize an allegorical Liberty sculpture on a public scale, and popular depictions of Liberty figures from political cartoons to coinage.   Latrobe's drive to create the Liberty was essential to his concept for the famous Hall of Representatives.  His collaboration with the artist Franzoni also is essential as it demonstrates the delicate dialectic between architectural concept and executed form in a public project.   I will show for the first time a model of the colossal Liberty, carefully reconstructed based on known facts and the known proclivities of the principal designers.  I also have diligently reconstructed the entire Hall, with the Liberty, necessarily, being the most formidable aspect of the design of the nearly complete state of Latrobe's First Campaign at the Capitol.  The making of the Liberty represents twenty years of effort by various architects and artists between about 1783 and 1807 to bring to fruition the confluence of a major public work of American architecture and an integral work of monumental American sculpture.
Sullivan's Eagle: Form and Function Artistically Considered
Jonathan Ochshorn
Cornell University
Architectural function in relation to architectural form is inherently ambiguous. Even the Vitruvian functional triad of firmitas, utilitas, and venustas (durability, convenience, and beauty) foreshadows the difficulty that theorists encounter when attempting to classify architecture on the basis of form vs. function. The nature of this relationship was most famously postulated by Louis Sullivan at the end of the nineteenth century, yet the ramifications of "architecture's double code of beauty and utility"[i] continue to be debated. For while architecture can certainly be understood as having both utilitarian functions and non-utilitarian formal qualities (whether the latter are characterized as "expressive," "symbolic," "evocative," "provocative," or merely "beautiful"), it is equally true—as Vitruvius implicitly argued by including venustas in his famous list of architectural functions—that those formal qualities also constitute a function of architecture.
Many theories of architecture carry a not-so-hidden agenda: to explain (justify) a formal preference on the basis of an incomplete, selective, and often self-serving functional analysis. In such theories, utilitas/firmitas may well be cited as the source of, or inspiration for, a formal solution, but it is really the a priori pursuit of venustas that motivates the formal outcome: the simplistic distinction between form and function—or between venustas and utilitas/firmitas—becomes hopelessly inadequate when the goal of expressing, symbolizing, evoking, provoking, or creating something beautiful is, itself, the architectural function that, more than any utilitarian consideration, determines a building's primary formal characteristics.
Sullivan's specific arguments about function can therefore be profitably revisited, in part because his famous four-word proposition—that "form ever follows function"[ii]—has been too easily dismissed simply on the basis of its explicit claim. But the problem with Sullivan's formulation is not that it isn't true (it is, in fact, often true for building elements). Rather, as this paper argues, two related objections can be raised: first, that Sullivan's defense of his proposition on the basis of biological and inorganic analogies is flawed (Figure 1); and, second, that his writings promote a formal agenda by invoking a few functional considerations while strategically ignoring many others (Figures 2 and 3). Sullivan's true contribution to architectural theory has little to do with clarifying the relationship between form and function. Rather, his genius was to find a few superficial functional attributes that could be eloquently (and disingenuously) invoked in order to justify an expressive and self-serving formal agenda. That this template has been copied countless times, by architects and critics who feel compelled to provide a seemingly logical (functional) rationale for their formal intuitions or preferences, provides the impetus for this investigation.
[i] "Design decisions are regulated by architecture's double code of beauty and utility: functional vs dysfunctional (code of beauty), and formally resolved vs formally unresolved (code of utility)." [This is, of course, a typo, since the two codes in parentheses need to be reversed.] Patrik Schumacher, Autopoiesis of Architecture, John Wiley & Sons (Chichester, UK: 2011), p.157
[ii] Louis Sullivan, "The Tall Office Building Artistically Considered," Lippincott's Magazine 57 (March 1896), pp.403–409 (emphasis added; subsequently reprinted in several other venues), p.408.
Woolen Fibers and Waxy Esters: An Expanded Material History of the Baptistry Doors of San Giovanni
Heather Peterson
Woodbury University
On one of the longest days of 1401, the ambient temperature of the air over Florence may have been warm enough to soften wax. The hot air of the city-state, provided a befitting context for the announcement of a competition—sponsored by the guild of the Arte di Calimala—to design a set of bronze doors for the baptistry of San Giovanni; an event that is widely regarded as one of the establishing marks of the Renaissance. The sanctioned inventory of factors that pressed the aesthetic dimensions of the Quattrocento into service can be accounted for in four sheets of bronze, the demands of a quatrefoil frame measuring thirteen by seventeen inches, the old testament passage of Genesis 22:2-13, The Sacrifice of Isaac, and the constraint of one year.  This tabulation is a compressed and precise record of the baptistry doors as bounded elements, but it fails to capture the political economies and material ecologies, that locate the doors as an instance expressed by a broader set of processes. An expanded record of the doors might include the fibers of a sheep's fleece, and the waxy ester of the honey bee; for it was these two substances on which the circumstances of the competition were staked.  A sheep is a division of offerings. The side of its skin facing the interior can be dried and stretched into vellum, or provide sustenance with its organs, muscles, and milk. Its fleece, which addresses the external world of commerce and governance, can clothe a populace and insulate us from the asperities of winter. At the time of the competition, Florentine commercial achievement, and the wealth and reach of the Calimala (wool merchant's guild) were established by international trade in English wool; a political economy from which the Renaissance was largely written.  As was customary, the doors of baptistry were cast in bronze, and dressed in a thin veil of gold leaf, but the material from which the panels of the doors were shaped, the actual substance from which the competitors worked, was in the far humbler, and more fugitive medium of beeswax. The formal terms and subject matter of the competition required a single, agile material to render the various forms and textures of drapery, landform, vegetation, locks of human hair and facial expressions, a ram, a donkey, the feathers of angel wings, an altar, and the blade of Abraham's knife, all in various degrees of relief. Wax, which is effectively the building material of bees, is uncommonly workable. It can be cast or carved. It is abundant, accessible, and amenable to iterative development. Notably, it is also substitutional, and in the case of this particular history, sacrificial, like its subject. The paper proposed here will use this instance of the baptistry doors to reconsider and expand its position to include material behaviors and histories, and their social and political economies.
Restoration Values: methodology, historic 1906 masonry structure
Robert Flanagan
University of Colorado Denver
This research reports on a four-year project to restore a 1906 structure designed by architect William Ellsworth Fisher (1871–1937), one of Denver and Colorado's most prominent architects and builders in the late 19th and early 20th centuries. It evaluates three competing decision making process issues and the prioritization of each: restoration values (look and feel), integrated decision matrix (scope & process), and rules of thumb (architect's methodology). It focuses on infrastructure to provide safety, historical authenticity, and maximum utility in preserving the look and feel of the original architectural design. This two-story masonry house was acquired in a bank foreclosure; it was in derelict condition, condemned by the health/building departments, requiring immediate remedial action to prevent catastrophic collapse. A 1959 renovation compromised the historic character of the interior when the single-family structure was converted into a rooming house. Substantial completion of the restoration was in the summer of 2019. Objective. In historic masonry structures with similar heating degree days and cooling degree days, a streamlined decision-making process can be developed to optimize the outcome. Personal safety is always integral to this process. Standards relating to the treatment of historic properties—preservation, rehabilitation, restoration, and reconstruction should be maintained1.  Existing architectural features should be recorded and preserved. False ceilings, chases, and the use of non-period materials and methods are avoided. An in-depth discussion of the systemic implementation of these factors follows. Safety.  There is a strong preference to remove and not encapsulate hazards: lead piping, lead-cadmium contaminated paint surfaces, asbestos, free silica (deteriorating plaster), and mold contaminated surfaces. Dangerous levels of radon (an unrecognized cancer agent in 1906) must be remediated. Structural integrity. Masonry structures of the era are most at risk from poorly maintained or implemented moisture control systems. Intact roofs, gutters, and foundation drainage are prioritized. Materials and processes. Using modified mortars or painting of exterior facing, interior plaster walls is not acceptable. Deteriorating plaster removed from the exterior walls should be replaced with the same since it is a sacrificial substrate protecting the masonry. Walls must breathe. Insulation. All floors (including basement slab) should be insulated with thermal/sound insulation. The attic should be insulated to recommended contemporary standards. Note that exterior insulation is aesthetically unacceptable and interior insulation alters the wall's moisture freeze location, compromising masonry integrity. Heating and cooling. Sub-floor heating with a zoned, HE condensing boiler is the least disruptive process, maintaining the look and feel of the original structure. Ductless cooling is desirable.
Conclusions. The identification and development of means and methods, applicable historical resources, and safety considerations, organized in an integrated decision matrix, conclude this illustrated and documented process.
Thursday, June 18
7:00pm EDT

2020 Tau Sigma Delta, Gold Medal Keynote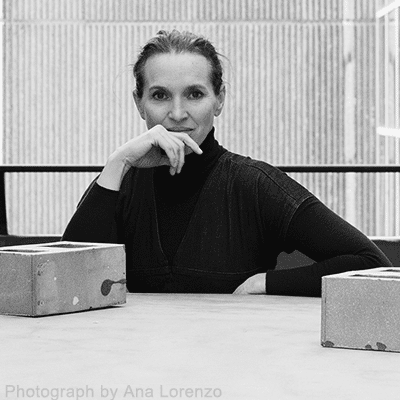 SCHEDULE WITH ABSTRACTS

FRIDAY, June 19, 2020
Friday, June 19
11:00am EDT

Peer Review Session, 1.5 LU/HSW
Moderator: John Quale, University of New Mexico

PEMEX Urban Park: Water as the Vision for the Future
Jose Herrera
University of Texas at San Antonio
Genesis Eng
University of Texas at San Antonio
Angela Lombardi
University of Texas at San Antonio
This study aims to raise a discourse on the unfolding future of a vacant former oil refinery and a natural lagoon located in the city of Reynosa, Tamaulipas, Mexico. Reynosa is a paradigm of border geographies, laying along the Rio Grande, the city's major source of water and natural-political border between the United States and Mexico. The urban landscape of Reynosa features the Rio Grande, man-made canals, and a natural lagoon, the "Laguna La Escondida", physically connected to the vacant oil refinery "PEMEX" where the project is located. PEMEX is a nationalized Mexican Petroleum company founded in 1938.  After the energy reform passed in 2013, PEMEX was privatized. The PEMEX oil refinery in Reynosa was inaugurated in 1950 and had the capacity of 10,000 oil barrels. The refinery produced in the ethanol plant 27,210 metric tons per year for 67 years, until its shutdown in 2004. The 65-hectares vacant oil refinery site was donated to the state of Tamaulipas in 2017 by PEMEX, becoming public land. The site is strategically located in the middle of the city, however the presence of the oil refinery generated dystopic neighborhoods, some neglecting the responsibility to provide public spaces, others creating inadequate conditions for the success of sustainable community engagement. In addition to the high levels of air and water pollutants in the city. The natural lagoon, the "Laguna La Escondida" is a 152-hectare body of water, contaminated by toxic metals and chemicals produced by the refinery and by the uncontrolled rapid growth of the city. The lagoon, however, is a strategic resource for many local floras and migrating species of fauna. This project describes possible future scenarios of urban regeneration: the remediation of the brownfield site of Pemex and the "Laguna La Escondida". Phytoremediation strategies are analyzed as a way to clean the toxins in the soil and the water. While purification of the water is the focus of this water urbanistic proposal, the research proposes other strategies that will reverse the damage without compromising the well-being of future generations. The project seeks to respect the history of the place by keeping the refinery infrastructure untouched as a memory of the past. The city features a chronic lack of public spaces, PEMEX refinery site will be transformed to an urban park weaved into the urban fabric. The urban park will act as a catalyst for living and social activities, where the community can reconnect as a civic society. A new urban-ecological paradigm emerges from the desire to revive and reintegrate nature into the city. The proposal enhances the inherent values of the site such as history, culture and nature. While re-mediating the contaminated water, PEMEX urban park will imagine the future of the area as a social condenser, as a response to capitalism as form of urbanization.
An Evolution in Design Education: A 10 Year Experiment in Alternative Teaching and Learning in the Anthropocene
Robert Fleming
Jefferson University
Today we find ourselves in the Anthropocene, the first human made climatic period, an existential threat to the future of our species. Knowledge of climate change and the effect of fossil fuels upon the environment has ushered in the sustainable design movement. To train the next generation of architects, new types of built environment design degrees offer the opportunity to prepare future designers to be leaders in the fight against climate change. This, in turn, has led to the emergence of new evolutionary models of design education. This paper will outline a ten-year experiment in finding transformative teaching and learning methods for the design of the sustainable built environment. It will candidly share failures and successes of the experiment and discuss the ramifications for mainstream architectural design education. Here is a snapshot of the topics that will be covered in the paper: Guiding principles replace the concept as the primary driver of design projects; Intentional transdisciplinary collaboration replaces the often contentious interdisciplinary design process; Social equity replaces privilege as the undercurrent of education which requires a new set of policies and procedures for staffing and recruitment; The studio space itself moves from rows of individual desks to specifically designed collaboration spaces; Stakeholder-driven design charrettes at the start of projects replaces inequitable and arbitrary final juries; On-line education is used liberally to expand opportunities for everyone to become a sustainability leader; Design accountability becomes the norm as students set and meet their own sets of goals in a reflective "validation" process; and, finally, The role of beauty becomes subservient to change agency as the primary metric for defining a successful design student.   In conclusion, the 10 year experiment in alternative design education has been a rich and rewarding experience and it is hoped that the lessons learned and examples shared will provide a useful basis for other design programs to undergo their own transformations so that we may finally elevate the imperative of fighting climate change and restoring the natural world to the forefront of design education.
The Blind Nurse: Considering Decay as Generator
Marc Swackhamer
University of Minnesota
Blair Satterfield
University of British Columbia
"Buildings will inevitably decay, and there is nothing architects or those charged with a building's upkeep can do about it. So, what is an architect to think or do about it? The most common thing is to forget about it. Or, to put it in psychological terms, to deny it, much as we put out of our thoughts our own inevitable decay and extinction." "There is a tougher, more critical edge to the acceptance of the decay of buildings and their inevitable ruin that places architecture in a unique position to inform our understanding of the human condition and enhance its experience. Chiefly, this is to include in design a degree of complexity, even of contradiction embodied in the simultaneous processes of growth and decay in our buildings, that heightens and intensifies our humanity." – Lebbeus Woods, "Inevitable Architecture"
The Blind Nurse explores new ways for architecture to behave at a phase when architects have long abandoned it: its decay. When architects consider this phase as important as the design and construction of a building, they accept that a building is fundamentally part of our larger natural ecosystem, that it is not distinct from nature, but part of it. The Blind Nurse project points to a scenario in which architecture can participate more fundamentally in the natural cycles it often ignores. A building's obsolescence can be as thoughtfully considered as its construction. Modeled after two unique precedents ("blind box" packaged Japanese toys and sacrificial "nurse logs"), the Blind Nurse is a thirty-inch cube of soil and cellulose enriched with tree seeds and delivered in a thin paper wrapper. When placed outside in the elements, the cube erodes, gradually revealing a hidden object inside. Produced in multiples, each object in the Blind Nurse series is a unique, three-dimensionally printed object made of a mixture of wood pulp and plant nutrients to anticipate the growing needs of the tree species in the soil. Its carefully tuned shape and properties, which we developed from researching the unique characteristics of nurse logs, encourage a sapling to take root in it. Blind Nurse models how architects might expand their agency. It points to a strategy in which they might consider decay as a seed for future growth, with the same thoughtfulness as they consider the initial conceptualization of their work. It positions materials as nutrients for future growth. It acknowledges that buildings are rooted in a broad ecosystem, not distinct from it. It offers a scenario in which architecture can participate more fundamentally in the ecological cycles it often ignores. It asks questions like: If a building's obsolescence can be as thoughtfully considered as its construction, what might this mean for that building's conceptualization? What might it mean for its detailing and material selection? How might it lead to a deeper and broader engagement with its users? Blind Nurse offers surprise, puzzle, delight, and even sadness to viewers as it evolves over time. We design most objects to last forever. Once produced, they exist statically in the world, unresponsive until we throw them away. Blind Nurse is purposefully temporal. Like any biological organism, it evolves and changes, from its birth to its death. It catalyzes and then yields to future growth. Its full purpose is revealed slowly and its narrative only understood through repeated viewing and continuous monitoring. It is a dynamic, surprising, and ultimately emotional proposition, to which we can uniquely relate because, like architecture and like all of us, it will eventually wilt away.
How Much Does Zero Energy Building Cost?
Ming Hu
University of Maryland
Developers, building owners, and design teams often point to initial capital costs as the primary obstacle hindering the uptake of net-zero buildings. In-depth research and an understanding of whether net-zero buildings cost more to design and construct are still scattered and non-systemic. Accordingly, this study provides the first comprehensive investigation into actual net-zero building construction costs in the United States, based on qualitative and quantitative research. The aims of this research are to: (1) provide a comprehensive survey of the existing body of literature to aggregate the findings and identify the consensus and pattern, (2) compare the results and analyze the evidence with a focus on quantitative studies, and (3) conduct a quantitative comparative analysis of twelve built zero energy buildings (ZEB) in order to understand whether there is enough evidence of cost differences between ZEB, conventional building (CB) and green building (GB). Statistical tests were performed, with the results showing no significant differences between actual ZEB costs and modeled CB costs. Further details investigated the cost difference between actual ZEB and modeled GB. This study provides the first in-depth investigation into actual ZEB costs in the United States based on detailed information. With higher initial costs being perceived as major barriers to the uptake of ZEB, the findings from this research project could be critical to further understanding whether ZEB cost more. Based on the comparison of actual and modeled costs of twelve built and verified ZEBs, it can be concluded that, in general, there is no significance between actual ZEB costs and modeled CB costs. Although the data shows several net-zero buildings as having substantially higher costs than the modeled costs, a sizable portion of net-zero buildings have been found to be below the modeled cost. Interestingly, the study also shows a significant difference between actual ZEB costs and modeled GB costs. The magnitude of difference between those two are primarily affected by the size of the building.
Peer Review Session, 1.5 LU
Moderator: Saundra Weddle, Drury University

How Do I Look? Visualizing the City Through a Gendered Gaze
Mireille Roddier
University of Michigan
Whereas most categories of photography—be it portraiture, still life, experimental, or any of the genres traditionally represented in award categories—are close to having achieved gender parity, street photography still lags far behind. Why does the visualization of the streets still stand as a dominantly male activity? From "street-literature" (the literary genre that grew out of the modern city, influenced by its capture on film) to contemporary urban representations, this paper traces whose voice or gaze has had the authority to chronicle the public sphere, and how these narratives were constructed as dominant, or disseminated as alternative point-of-views. Divided between historical analysis and creative program, it engages the character of the flaneuse as writer, painter, photographer, cartographer, and the authority of her gaze as cultural apparatus, in order to uphold a contemporary mode of urban image production specific to, rather than concealing of, its subjects. The essay is structured according to a three-part progression that begins with the idea of "reading" both the book and city, followed by the notion of "copying," and ends with the act of "writing" or "re-writing" the scripts that have been heavily rehearsed onto the scenes of the public sphere. Understanding the city as the locus of the theatrum mundi, the paper borrows from interdisciplinary theoretical fields including visual studies and film theory, feminist performance theory, and urban studies in order to demonstrate how the act of representation is one of appropriation, contending that those who immortalize the streets uphold their ownership of it. It also underscores its corollary: belonging is a product of narrative wars.
Positive Psychology as a New Lens for Architecture
Phillip Mead
University of Idaho
Since 2006, four books claim architecture's ability to increase our happiness or well-being: The Architecture of Happiness in 2006, Happy City in 2013, The Blue Zones of Happiness in 2017, and A Place to be Happy in 2018.  One is written by a philosopher and one by an architect practitioner, but none by academic architectural theorists or environmental psychologists.  None of these books meaningfully reference key concepts of happiness found in philosophy, or the recent academic movement of Positive Psychology.   What is missing from these books, and the architectural profession's writings about well-being, is a more rigorous academic framework drawn from Positive Psychology's findings on well-being/happiness.  In particular, the conditions laid out by the movement's founder, Martin Seligman of Penn, who between 2002-2011 laid out five pillars of well-being and flourishing: Positive Emotions, Engagement/Flow, Relationships, Meaning/Purpose, and Achievement.  These conditions along with other psychological concepts such as Resilience and Strengths appear to resonate well with classic architectural texts.  This paper takes stock of architectural texts since the 1800's that claim that architecture can deliver pleasure, happiness, meaning, etc.  The paper also takes stock of the limited evidence that supports their assertions.  Here the writings of Ruskin, Le Corbusier, Norberg Schultz, Alexander, and Pallasmaa among others are examined for how well they resonate with Positive Psychology's findings and principles.
From Flâneurs to Navetteurs: Perceptions of Urban Space through the Commuter of the Contemporary City
Ke Sun
University of Florida
The flâneurs of the twentieth-century Paris traversed the city subconsciously through spontaneous walks, who perceived urban space as a mnemonic mechanism that provoked sensational experiences charged with intimate imagination. Oppositely, the urbanites of the twenty-first century Shanghai navigate the city by rapid underground transportation with a sense of immediacy and intentionality that dissimulate subconscious urban experiences. To identify this contemporary counterpart to the flâneur, I have adapted the French word navette, which extrapolates the meaning "shuttle" to describe a transportation method between locations with singularity and rapidity. In contrast to the flâneur's invocation of strolling, the word navetteur captures the eidetic experience of directionality and intentionality by commuting with underground metros. This paper investigates Parisian flâneurs and Shanghai's navetteurs' perceptions of urban space through a surrealist theoretical framework and finds that the Parisian flâneurs craft a surrealist phenomenon in urban space with the city opening up as a mnemonic mechanism that evokes dreams and imagination; whereas the navetteurs of Shanghai recollect the city with fragmented metro stations covered with signage and perceive the city with a sense of estranged exteriority that confines their urban perceptions with detached conformity. This paper further compares the changing and transformative urban perceptions between flâneurs and navetteurs and investigates the enigmatic relationship between navetteurs of Shanghai and
flâneurs of Paris, specifically with the cases of Tadao Ando's Shanghai bookstore and Hector Guimard's Paris Métro entrances, and generally with its implications to contemporary cities to understand urban space through human movements and imagination. Consequently, this paper argues for the return of the flâneur as a method of reminiscing perceptions of urban space in surrealist experiences through which we can revisit our intimate relationship with the twenty-first
century contemporary cities and ruminate on the predicament of the contemporary urban life.
Friday, June 19
1:00pm EDT

Peer Review Session, 1.5 LU
Moderator: John Folan, University of Arkansas
Supply Chain Materialism
Brent Sturlaugson
University of Kentucky
The goal of this paper is to challenge prevailing assumptions of sustainability in architecture by analyzing the supply chain of building materials. By closely following the production process, the tangible effects of design become more apparent (e.g. material extraction, environmental pollution, waste streams), and the intangible forces become more visible (e.g. economic incentives, labor abuses, political spending). Of particular concern in this paper are the intangible forces, as they often escape scrutiny in conversations about sustainable design. The paper begins by outlining trends in supply chain analysis and critical sustainability studies, followed by an example of how these ideas can be applied in teaching and in practice. Methods of analyzing supply chains fall into two categories. The first category documents supply chains in abstract or distanced representations, in what Donna Haraway might call "a view from nowhere." These often take the form of maps, diagrams, or explanatory text that attempt to communicate the networked topology of material production. However, the comprehensive ambition of these representations often compromises their affective appeal. The second category adopts a momentary or situated representational strategy, often in the form of installations, images, or narrative text. These representations aim to highlight specific spaces or embodied relationships that speak to the character of the process, what Haraway might consider the "partial perspectives" that offer a more visceral understanding. These types of representations, however, often risk underselling the extent to which architecture affects distributed sites and relationships. To better grasp the impacts of design, this paper argues for hybrid approaches that draw from both methodological categories. It explores these ideas by describing the format and content of a graduate seminar called "Supply Chain Materialism." The course is structured as a speculative supply chain, and at the beginning of the semester, students select an everyday construction material and document its production alongside the weekly theme. Paired with this independent research, the course offers a range of theories that help frame a more critical understanding of sustainability, drawing on texts in architecture, landscape architecture, urban studies, media studies, science and technology studies, geography, and anthropology. The course also presents a catalog of critical spatial practices that align with different stages in the supply chain. These include art installations, activist demonstrations, architectural projects, curated exhibitions, and performances. At the end of the semester, students demonstrate their understanding of the course content in two ways. First, they create a visual presentation and a written narrative that documents specific activities involved in each stage of production. Second, students design a folly that highlights unseen aspects of the supply chain. By expanding the scope of sustainability discourses in architecture to include both tangible and intangible forces involved in the supply chain of material production, this paper enrolls more actors, more sites, and more effects into the process of design. Following Bruno Latour, it seeks "to multiply the sources of revolt against injustice," thereby rendering the pursuit of sustainable design an eminently political project.
Transformation in the Age of Climate Change: Reflecting on the Gulf Coast DesignLab
Sarah Pollard Gamble
University of Florida
The power of good design is its ability to change lives. This transformation begins with the designers themselves, as the creative process and its outcomes become a record of altering perspectives and priorities. The [redacted] Program at [redacted] School of Architecture seeks to awaken students to the world around them and instill a thoughtfulness in their work. The Program is the first long-running, ecologically-based design / build studio that fosters environmental education within the field of design and for the public. Nested within this hands-on approach of civic engagement, the needs of coastal communities are addressed by students designing and building places that inspire and awake others to the wonder of their world.  This paper studies the approach and successes of this Program using design / build education as a vehicle to engage the climate crisis and environmental education for architectural design student participants and the public. The Program explores the most pressing issue of our time, the climate crisis, and asserts that instead of greener buildings, cheaper housing, or bigger technological fixes, designers need a new ethos that reimagines our relationship to the world. As Einstein recognized, "The world will not evolve past its current state of crisis by using the same thinking that created the situation in the first place." With inevitable change on a scale we've never faced, the Program guides students to gain a deep respect for our environment and create new ways to express the beautiful.   The paper is written from the perspective of a colleague / mentee studying the Program, while working collaboratively with the Program's Director to publish a Program monograph. The Millennial author will explore the development and successes of the Program and the perspective of its Baby Boomer faculty director with over 30 years of experience in teaching and practice. Completed projects will be highlighted, showcasing how design students provide spaces for biologists, ecologists, and environmental educators to teach and research – and the public to learn how to become better stewards of their environment. The author will highlight lessons learned and pedagogical intent, celebrating the intricate nesting of ideas and educational techniques utilized by the experienced and innovative educator.
The Accidental Beauty of the Productive Landscape
Kelley Murphy
Washington University in St. Louis
The Midwestern agricultural landscape is a tapestry shaped by natural and artificial forces. From above, patterns of use manifest through grids, infrastructural lines, and irriga­tion circles, superimposed with other natural or manmade features. These patterns can be seen as expressions of our cultural values: layered compositions of regulation, agri­cultural production, and environmental conditions. Aerial imagery captures the complex interaction of natural and human logics by taking these patterns, formed without com­positional intention, and presents them as cultural artifacts.
This paper seeks to probe these accidental compositions as objects of reflection through the investigation of the produc­tion of aerial imagery, the adoption of landscape patterns in both art and architecture, and the exploration of these super­impositional techniques. Of particular interest are art and architectural practices that explore the tense relationship between man and environment through a reinterpretation of the captured landscape.
Works by artist Andrea Zittel, photographer David Thomas Smith, and visual effects artist Aydin Buyuktas are consid­ered as case studies that provide a critical context for the author's public art installation, 36.9°, -89.6°. This project reinterprets the forms and patterns of the Midwestern agricultural landscape as a field of play. This installation, comprised of portions of discarded carpet, is inhabitable as drawing, surface, and representation of the landscape of Southeast Missouri. Here, the aerial landscape is a compo­sition of values, and, applied to a vertical surface presents those values in a new light.
Finding Inspiration in Nature: A Living Campus Design for OSMP
Katelyn Sector
University of Colorado Boulder
In a time of extreme weather events, rising sea levels, atmospheric carbon dioxide as high as 400 ppm, and
unsustainable population growth, the world faces many daunting climate challenges that need to be addressed
immediately (IPCC 2018). Currently, architecture is responsible for 39% of energy consumed making buildings
one of the leading influencers of climate change (IPCC, 2014) (Chinowsky n.d.) (Radwan and Osama 2016).
Designs inspired by nature, also known as biomimicry, living building, or bio-inspired designs, offers an
alternative approach to where we find inspiration to address architectures influence in Climate change. Designs
inspired by nature allows us to search for innovative solutions to architecture that have been around for 3.8 billion
years and give back to our communities through net-plus design that is regenerative and embraces symbiotic
engagement with our surroundings.
Very few architecture programs and practicing professionals use nature consciously as an inspiration to their
design. However, one group that is trying to design through nature inspired solutions is the City of Boulders Open
Space & Mountain Parks Department (OSMP). The building that currently houses OSMP does not provide the
essentials the department needs nor has the sustainable features they find essential to sustainable design (see
attached documents). OSMP is looking to create a campus that houses not only their offices and facilities but to
serve as an icon for Boulder by also being education center regarding open space and sustainability.
In order to design a net-plus campus for OSMP I will be looking to nature-inspired design methods addressed by
both the Biomimicry Institute and Living Future Institute. The Biomimicry Institute serves as a great resource for
nature-inspired design methodology, was the Living Future Institute has great case studies that show the power.
Poly-narratives in Architectural History and Theory
Peer Review Session, 1.5 LU
Moderator: Benjamin Bross, University of Illinois at Urbana-Champaign

The Order of Things in James Fergusson's Histories of Architecture
Solmaz Kive
University of Oregon
James Fergusson created one of the earliest comprehensive narratives that systematically incorporated non-Western traditions within the history of European architecture. Although it was later overshadowed by Banister Fletcher's A History of Architecture, Fergusson's history played a significant role in establishing the common structure of the future global architecture survey books.  Fergusson's was a working history. In 1849, when his An Historical Inquiry into the True Principles of Beauty was published, he was already an established scholar of Indian architecture and had written on other subjects such as the ancient Jerusalem. However, The Historical Inquiry was dismissed by architects and public readers alike. Six years later, in 1855, Fergusson rearranged the same material into a new structure to publish The Illustrated Handbook of Architecture. Unlike the former, Handbook of Architecture was immensely successful and run into a few editions. However, as his authority was established, Fergusson rejected the "much more popular manner" in which the Handbook was written and eventually rearranged the book in an allegedly more "scientific" manner. This third and best-known version first appeared in 1865 as A History of Architecture in All Countries from the Earliest Times to the Present Day. In fact, Ferguson's three versions bear many similarities in their material and the underlying theories of race and ethnography. Nevertheless, as he emphasized, they follow different classificatory systems. This paper would discuss Ferguson's three versions of global history to discuss some strategies that he employed in order to overcome the challenges of creating a comprehensive, yet cohesive narrative. Writing in the nineteenth century, Fergusson was fascinated with classification. Throughout these three versions, he explored different methods of groupings, exclusions, and distortions in order to create a coherent structure. From the first book's chronological arrangement, he moved to a combination of geographical and religious classifications in the second and eventually established his narrative around a central, Eurocentric narrative in the third. Fergusson considered this arrangement his main contribution to architectural historiography. Nevertheless, this new structure was also supported by a methodological shift from formalism to ethnography. Despite many differences in methods and materials, Fergusson's work bears many structural similarities to the mainstream approach to surveys of architecture in the twentieth century. Most significantly, the classificatory system that he gradually developed would eventually establish the binary division between Western and non-Western traditions. While the current desire to go beyond the Western canons in history courses and textbooks has faced many practical, pedagogical, and ideological challenges, this paper would discuss some of their roots in the early phases of the global history. In addition, it would review some alternatives that Fergusson had explored in his earlier versions but eventually dismissed in order to create a tidy, linear narrative.
Architecture After Virtue: Questioning the (Inter)Disciplinarity of Ethical and Architectural Theory
Andrew Reed Tripp
Texas A&M University
There is much to indicate that ethics is an important field of inquiry for contemporary architects; and yet there is little evidence that this field has been defined in a way that will support ongoing academic and practical inquiry. One impediment to the formation of this field is the divergence between disciplinary and interdisciplinary understandings of ethics and architecture. Does the conversation on ethics and architecture reflect an interdisciplinary movement? Or is ethical theory already intrinsic to architectural theory? This paper takes up two antithetical positions in order to initiate a line of questioning critical of both. These positions include, on the one hand, the survival/revival of virtue ethics within the phenomenological school of architectural thinking, identified herein with the architectural theorists Joseph Rykwert and Dalibor Vesely, and on the other hand, the interdisciplinary arguments of architect William Taylor and moral philosopher Michael Levine.
The Case for Survey Eclecticism
Steven Lauritano
University of Michigan
Imagine an architectural history survey in which the diversity of interpretive approaches takes precedence over any attempted comprehensiveness of content.  This paper examines the merits, and possible pitfalls, of such a course based on the presenter's own experience teaching a global survey of architecture at a large public university.  Instead of asking students to work through a single textbook, an "eclectic survey" presents a chapter from a different book every week, each one selected to highlight a distinctive interpretive tradition: Sigfried Giedion on Paleolithic Europe, Vibhuti Sachdev on Ancient Southeast Asia, George Kubler on Ancient America, etc.  Alongside relevant details of buildings and artifacts, the course lectures also unpack the contexts and strategies that shaped each author's approach to history.  Working through such historiographical variety poses challenges for students and instructors alike, but we seem to have reached a moment in which survey eclecticism is not only plausible, it might also be essential.  Detailed information on previously overlooked buildings is more readily available than ever before.  Yet this positive development has exponentially exacerbated one of the inherit problems of the survey itself: the challenge of selecting single examples to bear the representational burden of entire oeuvres, regions, or epochs.  An "eclectic survey" does not skirt this issue, but attacks it from a new angle.  Making a single chapter representative of an author's – or at most an intellectual school's – method is still reductive, but less problematically so.  In effect, the "eclectic" approach charts a middle path between the thematic organization typically preferred in schools of architecture and the chronological presentation still taught in most art history departments.  Themes emerge organically as a consequence of the assigned authors' methodological specificities.  Reading Spiro Kostof opens up a discussion of urbanism. Liang Sicheng raises questions of climate and morphology.  Isabelle Hyman's work necessitates a conversation about Orientalism. The difficulties created by this "eclectic" approach are worth embracing – or so this paper argues – to the extent that they escape the expansionist mode of today's global surveys, many of which are fueled by the misguided belief that an ever-more-granular expertise will one day deliver an all-encompassing picture of historical reality.  If history has taught us anything, it is that its own interpretation remains perpetually in flux.  Historians' methodologies shift, often seismically, from one generation to the next.  Why not equip architectural students to understand such changes and their underlying motivations?  Ultimately, an architectural survey guided by an ethos of eclecticism creates a better framework to discuss the consequences of choices historians have made and are still making.
Close to the Edge: The Birth of Hip-Hop Architecture
Sekou Cooke
Syracuse University
Hip-Hop, the dominant cultural movement of our time, was established by the Black and Latino youth of New York's South Bronx neighborhood in the early 1970s. Over the last five decades, hip-hop's primary means of expression—deejaying, emceeing, b-boying, and graffiti—have become globally recognized creative practices in their own right, and each has significantly impacted the urban built environment Hip-Hop Architecture is a design movement that embodies the collective creative energies native to young denizens of urban neighborhoods. Its designers produce spaces, buildings, and environments that translate hip-hop's energy and spirit into built form. Some 25 years in the making, Hip-Hop Architecture is finally receiving widespread attention within the discipline of architecture thanks to a series of influential essays, lectures, and presentations.
During this period of emergence, the movement's ideals have primarily been tested by a loosely organized group of pioneering individuals, each using hip-hop as a lens through which to provoke and evoke architectural form. Close to the Edge: The Birth of Hip-Hop Architecture exhibits the work of these pioneers—students, academics, and practitioners—at the center of this emerging architectural revolution.  The exhibition, on display at the AIANY Center for Architecture from October 1, 2018 to January 12, 2019, included work by 21 participants representing five countries, with projects ranging across a variety of media and forms of expression: from experimental visualization formats and installation strategies, to façade studies, building designs, and urban development proposals. In aggregate, these projects reveal a collective vision for alternative forms of expression and practice, and serve to formalize work created over the past 25 years into an emerging canon of Hip-Hop Architecture.
A Turning Point in the Study of Eileen Gray's Modern Architecture
Kathryn Bedette
Kennesaw State University
This paper presents a historiographic sketch of the attribution of Eileen Gray's architecture, demonstrating a turning point in how her work is credited and in the acknowledgement of its historical importance. Two types of texts form the basis of this sketch: architecture history and theory textbooks and monographs of Gray's work. Discrepancies between the two sets are noted and both types are examined for word use, attribution, and the extent to which the work is discussed in terms of its design and the design's relationship to larger discourse within the profession. The turning point in scholarship on Gray's architecture is signaled by changes in attribution and in the critique of her work offering meaningful conclusions.  These shifts take place from one monograph to the next (1-4) and, tied to the ongoing renovation of E.1027, create new criteria in the assessment of texts used for teaching history of architecture and architecture theory courses that cover the development of modern architecture. From this review, what's the singularly most important thing missing in how we teach Eileen Gray's contributions to Modern Architecture?  Her work in textbooks. A full analysis of Eileen Gray's approach to architecture—through examples of her built work and design positions taken—is now necessary for any thorough discussion of modern architecture, specifically in architecture history textbooks. This argument is based on three main points. One, Gray's work was initially omitted from surveys and the modern "canon" because she was a woman. Two, scholarship has reached a turning point in both the attribution of her work and in the discussion of its historical importance. And three, her work provides case studies for student learning that expose key contributions to the discourse on modernity not offered by other architects at the time. While Joseph Rykwert (5) argued for the significance of Gray's work in 1971, a review of twelve survey texts available thorough 2019 shows only five mentioning Eileen Gray or her work. (6) The number implies a largess that doesn't actually exist. In one case only her last name is given in a footnote. (7) In another two, her name is only included within a list of other names. (8)(9) Eileen Gray's projects exist where experience, time and space interact.  It's time to make room for her architecture and design positions in how we talk about modern architecture in our histories, anthologies, surveys and sources: in our textbooks and course readers. What's at stake is the canon.  And it's time for Eileen Gray.
1.   Philippe Garner, Eileen Gray (Taschen, 1993)
2.   Peter Adam, Eileen Gray: Her Life and Her Work, 2014 ed. (Schirmer/Mosel, 2008)
3.   Caroline Constant, Eileen Gray (Phaidon, 2007)
4.   Jennifer Goff, Eileen Gray: Her Work and Her World (Irish Academic Press, 2015)
5. Joseph Rykwert, "Eileen Gray: Two Houses and an Interior, 1926-1933," Perspecta 13/14 (1971): 66-73.
6.   This sample includes: Francis D. K. Ching, Mark Jarzombek, and Vikramaditya Prakash, A Global History of Architecture, 3rd ed.; William J. R. Curtis, Modern Architecture Since 1900, 3rd ed.; Michael Fazio, Marian Moffett, and Lawrence Wodehouse, Buildings Across Time: An Introduction to World Architecture, 5th ed.; Kenneth Frampton, Modern Architecture: A Critical History, 3rd ed. World of Art.; Abigail Harrison-Moore and Dorothy Rowe, eds., Architecture and Design in Europe and America 1750-2000; Richard Ingersoll and Spiro Kostof, World Architecture: A Cross-cultural History; Hanno-Walter Kruft, A History of Architectural Theory: From Vitruvius to the Present; Harry Francis Mallgrave and Christina Contandriopoulos, eds., Architectural Theory: Volume II: An Anthology from 1871-2005; Marian Moffett, Michael Fazio, and Lawrence Wodehouse, A World History of Architecture; Christian Norberg-Schulz, Meaning in Western Architecture, 1980 ed.; Nikolas Pevsner, An Outline of European Architecture; Marvin Trachtenberg and Isabelle Hyman, Architecture, from Prehistory to Postmodernity, 2nd ed.
7. Harrison-Moore and Rowe, Architecture and Design in Europe and America 1750-2000, 340.
8. Frampton, Modern Architecture: A Critical History, 334. 9. Ching, Jarzombek, and Prakash, A Global History of Architecture, 794.
Friday, June 19
3:00pm EDT

Peer Review Session, 1.5 LU/HSW
Moderator: Carmen Trudell, Cal Poly, San Luis Obispo
Manufacturing Weather: The Carrier Igloo in Three Orders of Magnitude
Jia Weng
Yale University
The notion of Anthropocene has inevitably fused natural and cultural processes, architectural and technological environments, as well as worlds and geology. No longer can architectural historians overlook the very small (microbes) and the very large (planets). Although architectural processes have long penetrated domains far beyond human perception, architectural histories have not projected meaning and value to these scales. My paper addresses issues concerning scale with particular attention to the transcultural measurements of interior comfort. The Carrier Igloo of Tomorrow in the 1939 New York World's Fair is the first architecture dedicated to showcasing the technology of air-conditioning. In the paper, I experiment with a multi-scalar approach that considers the building in three orders of magnitude, which encompass particles, bodies, and worlds. Air-conditioning units, attached to architectural enclosures, penetrate through state boundaries and culture barriers with little resistance. This paper utilizes primary sources such as the NYPL archive of the 1939 New York World's Fair, historical promotion documents of the Carrier Corporation, and early 20th century periodicals on HVAC, advertising, and architecture. It traces the development of the Carrier Corporation from the 1910s to the 1980s. The history of Carrier Corporation shows how air-conditioning technology reshaped modern architecture, which in turn transformed the homeostasis of the human body, for the sake of economic production. Architects and engineers in the first half of the 20th century depicted architecture as the container of a new environment that helped to redefine the human subject. By recalling the Aristotelian distinction between labor and work, their rhetoric drew a positive correlation between how much one can work and his or her human identity. Tracing the early expansion of the Carrier Corporation in various industries, this paper considers modern architecture as an externalized organ for the new subject. Air-conditioning, like telescope or hearing-aid, extended the scale of the human body to endure longer working hours and heavier workloads. Globalization, along with the neo-liberal economy, has made the Carrier Corporation a global business. The explosion of interior weather control has led to the standardization of the comfort zone of human bodies, which is measured by the humidity and temperature of the interior air. The matrix of comfort manifests through the control panels installed in every air-conditioned building. As the interface between the technological system and the human body, the control panels appear different from country to country.  My paper examines the transcultural variations of the interface at a global scale. In conclusion, my research discusses the distinction and interrelation of environmental control technologies and techniques. I argue that it is not just these panels, but the entire architectural form that constitutes the technique of the weather control system. Though considered as a source of control, through design, architecture can thus recharge air with meaning and reestablish the flow between natural and cultural environments.
The Anthropocene Chamber: A Pedagogic Experiment in Climate Change Communication
Rania Ghosn
Massachusetts Institute of Technology
Climate change is not only a crisis of the physical environment but also a predicament of the cultural environment and in turn requires a renewed media strategy to make public such planetary concern. This essay considers the role of architectural media within the context of a pedagogic experiment called Earth on Display. The workshop deployed design research to engage the difficult (and necessary) quest of climate change communication in museums of science and nature. In recent years, natural history museums have introduced climate change to their programming. The scientific language of such climate exhibits remains however inaccessible to most visitors and with little impact on their affective experience or their political actions. How can climate change be imagined, spatialized, and experienced and come to matter? What are the representational worlds –the Anthropocene "cabinet of curiosities" and "wonders"–that move from abstract knowledge to material evidence to render climate change sense-able, and actionable to broader publics? The workshop, taught by the author of this essay, was conducted with the support of the Harvard Museum of Natural History and culminated in the installation of The Chamber of the Anthropocene temporary exhibit in the museum's Climate Change Gallery. At once a curatorial exercise and a speculative geographic landscape, Earth on Display mediated climate knowledge through the aesthetic and spatial qualities of things.
Ecological Systems Theory as Architectural Design Process: The Diagram that Traces Matter and Energy through Architecture
Meredith Sattler
California Polytechnic State University
During its enclosure missions from 1991-1994, Biosphere 2 [B2], located outside of Oracle, AZ, operated as a closed, eco-technical, coupled human-natural system comprised of 7 synthetic biomes [figure 1, schematic of B2 and its biomes].  This paper unpacks how the Biospherians, and their many collaborators, employed Ecological Systems Diagrams [ESDs] to drive the project's design process [figure 2, B2 visionary John Allen, presenting B2's Economic Systems Diagram].  Utilizing archival ESDs generated during Biosphere 2's design, it analyzes how ESD boundary conditions were translated and materialized into B2's architectural elements, and unpacks cases of use, adaptation, and mis-use, which deeply implicated life inside the 'Human Experiment.' Beginning in 1956, ESDs, the key ontological framework of Ecological Systems Theory [EST], were iterated by ecologists Howard and Eugene Odum.  These bubble and flow diagrams, along with their counterpart graphs and equations, facilitate the description and budgeting of closed-system ecological feedback loops, in the form of energy-matter flows through time.  These diagrams first entered the architectural discipline in 1972, appearing in an A.D. article co-authored by University of Florida Architecture Professor, Larry Peterson, and Howard T. Odum titled "Relationship of Energy and Complexity and Planning."  The Odum's consistent interest in urban and ecological design and engineering was furthered through their participation at B2 in the late 1980's.  Their EST, and its processes of diagramming [ESDs], proved the most suitable design tool for the project's conceptualization, budgeting, and trans-disciplinary communication [figure 3, B2's co-architect Margaret Augustine presenting to ecologists and engineers at an interdisciplinary B2 design conference].  Simultaneously, B2's ESD system boundary became the surrogate for B2's architectural skin, the container/ tightest building envelope ever constructed, which would house all the molecules that 8 humans needed for 2 years of ecosystem service provisioning life support [figure 4, U of A Environmental Research Laboratory's 'Enclosed Life System' Budget for B2].  Ultimately, ESDs both facilitated the design of, and scripted significant aspects of the enclosure missions, rendering the Biospherians and their almost 4,000 biodiverse co-inhabitants, susceptible to increasingly cyborgian life forms and life ways.On March 29, 2019 the New York Times ran an article authored by Carl Zimmer, titled "The Lost History of One of the World's Strangest Science Experiments."  In its conclusion, Zimmer posited that outcomes of B2's enclosure missions contain "clues waiting for us to find" which might reveal approaches for negotiating climate change today.  This paper argues that the Biospherians' 'clues' resulted from their unique design processes, which not only produced novel eco-technological apparatuses, but were themselves process-based technologies that facilitated the Biospherian designer-user-inhabitants through the day to day realities of their mission.  B2's entangled mini Anthropocene tightly coupled designers with knowledges and the high-stakes consequences of their designs in instructive ways, which contemporary projects such as Foster's Masdar City [figure 5, Masdar City boundary with its Master Plan 'Human Ecology' systems diagram] and BIG's Mars Space City and Martian Tectonic, that utilized adapted versions of ESDs in their design processes, are just beginning to explore.
Benchmarking the Embodied Carbon of Buildings
Kathrina Simonen
University of Washington
Barbara X. Rodriguez Droguett
University of Washington
Catherine De Wolf
Massachusetts Institute of Technology
Greenhouse gas emissions from extracting and manufacturing building materials, often termed "embodied carbon," are produced before buildings are occupied and are more critical to meeting global climate targets than commonly assumed. In order to motivate reductions in embodied carbon, we need better data and established benchmarks.
Although Life Cycle Assessment (LCA) methods have been used to analyze individual buildings, there has not been an agreed-upon understanding of the order magnitude and range of variation of the embodied carbon of buildings. In order to address this knowledge gap, the largest known database of building embodied carbon was compiled, normalized, and analyzed. In addition to establishing the range of embodied carbon values, this research identified sources of uncertainty and proposed strategies to advance embodied carbon benchmarking practice.
Implications & Implementations of Earthen Construction in Pittsburgh Habitation
Zain Islam-Hashmi
Carnegie Mellon University
This project is intended to investigate the perceptions, implementation, and introduction of earth-based construction in the context of Pittsburgh to further the potentials for earth as a material for sustainable creating in architecture and design. Typically, a material that has always served as the basis for spaces to build upon, earth will now be highlighted as a means for space-making and informing action, living, and mindset. I hope to create an introductory guide to earthen construction that shows the public the advantages, versatility, and simplicity of working with such a material, and proposing different scales of incorporation into one's life. The communication of this information in a guide accessible to the everyday person is key in this project, as well as the fabrication and prototyping of these ideas to substantiate its claims. By situating the project in Pittsburgh, one can take advantage of its technical and cultural opportunities to help breathe a new life into what we believe earth is capable of and help further the potentials for this traditional building technique in areas around the world. The project works to show students, faculty, and the community of Pittsburgh the role of earth in construction and society as I delve into studies of the history of what is below our feet, and material experimentation and integration at different scales to start a dialogue between architecture, design, history, archaeology, anthropology, and engineering.
Peer Review Session, 1.5 LU
Moderator: Sharon Haar, University of Michigan

Hugo Häring's "Philosophy of Gestalt": An Alternative Approach to Architectural Design Theory
Liyang Ding
University of Pennsylvania
German architectural historian Julius Posener (1904-1996) maintained that Hugo Häring (1882-1958) was the only early modernist architect who had formulated an entire body of architectural theory of his time.[1] Häring's thinking and its central argument, however, has received very little attention, especially in the English-speaking world.[2] The author substantially contributed to interpreting Häring's original ideas and Hans Scharoun (1893-1972)'s later application was Peter Blundell Jones, who wrote the only monograph on Häring in English as well as a number of articles that aimed to promote the "organicist" architectural tradition. Nevertheless, Häring's design theory still deserves further studies, as Blundell Jones failed to discuss Häring's fragmented notes on the subject of the "philosophy of Gestalt," a theme that had occupied his mind since the early 1900s. Thus, this paper will provide a long overdue discussion of Häring's "philosophy of Gestalt" and its historical, theoretical, and methodological implications. I shall argue that his Gestalt theory—alongside the notion of the "New Building" (Neues Bauen)—can be understood as an "alternative" approach to architectural design for its underlying holistic way of perceiving (Vorstellungsarten) in contrast to the mechanical parallel. I shall also argue that Häring's view towards building as "living organism" and his focus on the immediate experience of what is "happening" (geschehen) presented an adoption of German romanticist tradition and, more specifically, Goethe's scientific methods and its reliance on "primal phenomenon" (Urphänomen). Furthermore, I will acknowledge Häring's role as an "outlier" of the modern movement, while contending that it was the result of, rather than the "discursive limitations" of his theory,[3] the "authority-usurping" of the modern movement right at the moment of its emergence[4] and the dominance of the historiographic narratives that center on heroic figures such as Le Corbusier, Walter Gropius, and Mies van der Rohe. Indeed, Häring stood in opposition to these influential architects. But this stance became one of the reasons for the current resurfacing of Häring's theory as well as Scharoun's development, which poses renewed issues for thinking through contemporary architectural pedagogy.
[1] Peter Blundell Jones, Hugo Häring: The Organic versus Geometric (Stuttgart: Ed. Axel Menges, 1999), 33. Julius Posener stated, "Häring was the one whose written oeuvre has been the most important by far. Not only had he written considerably more than any other leading architect of the time, his theory was more consistent than the occasional manifestoes or essays written by his contemporaries." See Julius Posener, From Schinkel to the Bauhaus (London: Lund Humphries, 1972), 33.
[2] For books on Häring in languages other than English see Jürgen Joedicke and Heinrich Lauterbach's Hugo Häring: Schriften Entwürfe Bauten (1965) (German), Adrian V. Sudhalter's Hugo Häring: Architect des Neuen Bauens, 1882-1958 (2001) (German), Das Andere Bauen: Gedanken und Zeichnungen(1982) (German), and Sergio Polano's Hugo Härin, il segreto della forma (1983) (Italian).
[3] David J. Lewis, "Channeling Häring, Mediating Scharoun," The Cornell Journal of Architecture, Vol. 6 (1999): 54-67.
[4] Colin St. John Wilson, The Other Tradition of Modern Architecture: The Uncompleted Project(London: Academy, 1995), 6.
Searching for Identity through Nostalgia and Modernity–Tendencies in German Architecture after the Re-unification in 1990
Anne-Catrin Schultz
Wentworth Institute of Technology
Architecture has been used to demonstrate political change in many instances throughout history. This research paper explores tendencies in German architecture after West and East Germany unified in 1990 after more than 40 years of separate political systems, economic conditions and architectural development. The main narrative of the research traces the process of defining new identities after the collapse of a strong physical border and a shift in political and economic structure. Practically overnight an area of 1,800 square miles was added to its Western counterpart, joining a lifestyle that seemed to have been driven by consumption and opportunity. Over the next few decades, a building boom unfolded in the former area of Eastern Germany and in the city of Berlin, which had been the macrocosm of the cultural, social and urban consequences of the separation. German architecture had already gone through a re-definition after World War II, a phase of reconstruction and political articulation that in the West resulted in a strong push for transparent, modern and well-engineered buildings, demonstrating an open and ultimately good society. In the East, modernity was one vehicle to show progress and showcase the SED regime (1949-1990). Architecture after 1990, the year of the German re-unification also modeled a set of values aiming at progress, unity and technical ability. It retained a preference for glass curtain walls and stone veneers balancing optimism for a great future with nostalgia for the past. In the former West Germany, the architectural evolution was little impacted, the former East Germany underwent a comprehensive renewal, especially in the realm of infrastructure, civic, commercial and transportation buildings. This paper compares a series of urban interventions such as the Berlin Potsdamer Platz development, Leipzig Hauptbahnhof (Leipzig main train station) and Coutbus Technical University Library aiming at identifying and articulating shared formal principles that signify a united country. Many of the sites signal public places but are part of private (corporate) development; they expand on modernism but nod to the architecture of previous centuries; they communicate serving function but focus on the image. Especially new public and civic projects in former East Germany had to reconcile the duality of different political ideologies, neoliberal capitalism on the one hand and the former ideals of a socialist republic on the other hand. This examination represents an analysis of a series of completed sites and considers the intention formulated in the briefs that initiated them. The study reveals what Emily Pugh calls the process "colonialization of the Eastern part of Germany Western architects."1After 1990, western architects seized the opportunity and secured numerous commissions along a type of new frontier. The urban and architectural interventions nevertheless carried the role of creating and supporting a new German identity. This paper documents the tendencies and narratives articulated between nostalgia and avantgarde that characterize German architecture of re-unification.
1 Pugh, Emily. Architecture, Politics, & Identity in Divided Berlin, 2014.
Revisionist Approaches to the Historiography of Chinese Architecture
Wenbo Guo
Georgia Institute of Technology
George Johnston
Georgia Institute of Technology
The study of Chinese architectural history by Chinese scholars started quite late as compared to the study of Western architectural history by Western scholars. Influenced by the philosophy of Confucianism, which devalued material artifacts, architecture was not considered to be a scholarly field in pre-Modern China.1  Chinese scholars treated architecture as a technique mastered by craftsmen and excluded it from the domain of fine arts such as painting, calligraphy, sculpture and inscription. The Western idea of architecture as a respected gentleman's career was not introduced into China until the end of the Qing Dynasty (1644-1911) with the increasing presence of foreign populations. Once Chinese scholars accepted the idea that architecture was a scholarly discipline, they commenced the study of Chinese architecture through the application of historiographical approaches adapted from non-Chinese sources. Contemporary Chinese scholars are now pursuing revisionist approaches to Chinese architectural historiography that takes account of these complicated lines of influence. In light of these complex cultural genealogies, the objective of this paper is to chart some of the methodological questions to be considered in the development of a critical approach to the historiography of Chinese architecture. This paper is structured in three parts. The first part is an introduction to the writings of significant architectural historians in the period of the late-19th century to mid-20th century, in which the different approaches applied to research in Chinese architectural history are examined. These include writings by Western scholars; writings by traditional Chinese intellectuals; and the writings from the first scholarly organization devoted to researching Chinese architecture, the Society for Research in Chinese Architecture. The second part addresses contemporary scholars' critical assessments of the different approaches to Chinese architectural history employed by their predecessors. Finally, the paper will outline some methodological questions to be addressed in the development of more critically conscious and culturally nuanced accounts of Chinese architectural history if such histories are to go beyond old preconceptions based in an east-west dialectic.
_____
1 It is commonly agreed that Modern China starts with the Opium War of 1840 and ends with the establishment of the People's Republic of China of 1949. Therefore, following this convention, the pre-Modern period can be understood to be the time before 1840s.
Friday, June 19
5:00pm EDT

Moderator: Ersela Kripa, Texas Tech U. & Antje Steinmuller, California College of the Arts
Merve Bedir is an architect based in Rotterdam and Hong Kong. She is the co-founder of design practice Land and Civilization Compositions, and Aformal Academy and experimental pedagogies program focusing on urbanism and beyond. Currently, she is an adjunct assistant professor in Hong Kong University, Faculty of Architecture. Her research engages in the human and nonhuman flows, its infrastructures and technologies in built environment. She received her BArch at Middle East Technical University (2003) and her PhD at Delft University of Technology (2017).
Merve is a founding member of The Kitchen, a transnational women collective based in Gaziantep/ Turkey, and Center for Spatial Justice in Istanbul/ Turkey. She curated uncommon river (Plovdiv, Bulgaria), Vocabulary of Hospitality (Istanbul), and co-curated Automated Landscapes (Shenzhen). Her work took part in Venice, Istanbul Design, Shenzhen, and Saõ Paulo Biennales, and Oslo Triennale. She wrote in AD Magazine, Harvard Design Magazine, Volume, and Funambulist among others. Merve has taught in Birmingham University, Hong Kong University, Columbia GSAPP, and Delft University of Technology, among others.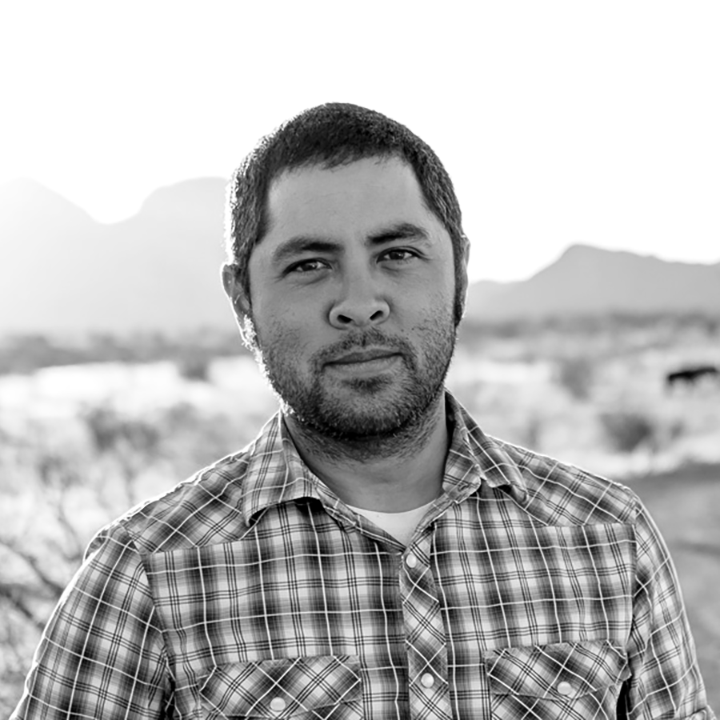 Jason De León is Professor of Anthropology and Chicana, Chicano, and Central American Studies at the University of California, Los Angeles and Executive Director of the Undocumented Migration Project (UMP) inc., a 501(c)(3). The UMP is a long-term anthropological study of clandestine migration between Latin America and the United States that uses a combination of ethnographic, visual, archaeological, and forensic approaches to understand this violent social process. He is the author of the award-winning book "The Land of Open Graves: Living and Dying on the Migrant Trail" (featuring photos by Michael Wells) and Head Curator of the forthcoming global exhibition Hostile Terrain 94 that will be installed in 150 locations between May and October of 2020. De León is President of the Board of Directors for The Colibrí Center for Human Rights and a 2017 MacArthur Fellow.
Ronald Rael and Virginia San Fratello draw, build, 3D print, teach, and write about architecture as a cultural endeavor deeply influenced by craft traditions and contemporary technologies. Wired magazine writes of their innovations, "while others busy themselves trying to prove that it's possible to 3-D print a house, Rael and San Fratello are occupied with trying to design one people would actually want to live in". They are founding partners of the Oakland based Make-Tank, Emerging Objects and they speculate about the social agency of architecture, particularly along the borderlands between the USA and Mexico, in their studio RAEL SAN FRATELLO. You can see their drawings, models, and objects in the permanent collections of the Museum of Modern Art, the Cooper Hewitt Design Museum, and the San Francisco Museum of Modern Art.
Eric W. Ellis
Director of Operations and Programs
202-785-2324
eellis@acsa-arch.org
Allison Smith
Programs Manager
202-785-2324
asmith@acsa-arch.org