June 27-29, 2024 | Querétaro, Mexico
2024 International Conference | Conferencia Internacional
INFLECTIONS | INFLEXIONES
The Association of Collegiate Schools of Architecture (ACSA) and Arquitectura | Tecnológico de Monterrey, in partnership with Asociación de Instituciones de Enseñanza de la Arquitectura (ASINEA) are pleased to announce the 2024 International Conference being hosted in Querétaro, Mexico. The conference will take place June 27-29, 2024, and will explore:
Inflections
becoming what is yet to be
Lines are powerful; they are the tools we use to change the world. Sketches and technical drawings articulate our visions of the future. Charts and graphs reveal trends and lead to action. Art inspires. Yet, our practices are inconsistent with the pressing demands of global trends, and our visions are incomplete, failing to inspire across generations.
Inflection points signify pivotal shifts in the direction of those lines, a fundamental change of pace in the variables at its core, a new perspective. In linguistics, inflections alter the structure of words to signal distinctions in case, gender, number, tense, person, mood, or voice. As we stand on the verge of a new horizon, our trajectory must reorient, our stride must reflect the urgency embedded in the unforgiving social and environmental currents we face, and our profession must shapeshift to celebrate and amplify the diverse voices and unique perspectives that define its community—users, learners, practitioners, and educators alike.
"Inflections: becoming what is yet to be" is an international summit that delves into the intersecting inflection points of environmental and social trends, innovative forms of practice, and artificial intelligence. On the threshold of what is yet to come, we convene to critically interrogate and reshape the future of architectural education, nurturing generations of paradigm shifters equipped to bend our destiny. At "Inflections," we delve into three distinct yet interrelated tracks:
Octavio Paz, reminds us that history's most significant acts are born from dreams that dare to shape reality:
"When History sleeps, it speaks in dreams; […] When History awakens, the image acts, the poem happens; poetry takes action. Deserve what you dream."
Embracing current challenges will require not just imagining a brighter future but actively constructing it, collectively as a community of thinkers, makers, learners, and visionaries; we do so with the knowledge that our hopes are not just fabrications of our imagination but blueprints for a future that embodies our aspirations—a world that honors our commitment to our communities and the planet that sustains us.
Inflexiones
convirtiéndose en lo que aún está por ser
Las líneas tienen poder; son las herramientas que utilizamos para cambiar el mundo. Nuestros bocetos y planos articulan visiones del futuro. Las gráficas revelan tendencias y nos mueven a la acción. El arte inspira. Sin embargo, nuestras prácticas son inconsistentes con las apremiantes demandas de las dinámicas globales, y nuestras visiones son incompletas; fracasan en su intento de inspirar a la siguiente generación.
Los puntos de inflexión indican cambios cruciales en la dirección de esas líneas, un cambio fundamental de ritmo en las variables que habitan su núcleo, una nueva perspectiva. En lingüística, las inflexiones alteran la estructura de las palabras para señalar distinciones en caso, género, número, tiempo, persona, modo o voz. Al borde de un nuevo horizonte, nuestra trayectoria debe cambiar, nuestro paso debe reflejar la urgencia inherente en las implacables dinámicas sociales y ambientales que enfrentamos, y nuestra profesión debe alterar su estructura para celebrar y amplificar las diversas voces y perspectivas únicas que definen su comunidad—usuarios, estudiantes, profesionales y educadores por igual.
"Inflexiones: convirtiendose en lo que aún está por ser" es una cumbre internacional que profundiza en esos puntos de inflexión que intersectan las dinámicas ambientales y sociales con formas innovadoras de práctica profesional y la inteligencia artificial. En el umbral de lo que está por venir, nos reunimos para interrogar y remodelar críticamente el futuro de la educación arquitectónica, equipando a la siguiente generación que busca desafiar paradigmas y dominar nuestro destino. En "Inflexiones," profundizamos en tres líneas temáticas distintas pero interconectadas:
Octavio Paz, nos recuerda que los actos más significativos de la historia nacen de sueños que se atreven a dar forma a la realidad:
"Cuando la Historia duerme, habla en sueños; […] Cuando la Historia despierta, la imagen se hace acto, acontece el poema; la poesía entra en acción. Merece lo que sueñas."
Afrontar los desafíos contemporáneos requerirá no solo imaginar un futuro más brillante sino construirlo activamente. Unidos en una comunidad de pensadores, creadores, aprendices y visionarios; lo haremos sabiendo que nuestras aspiraciones no son meras fabricaciones de nuestra imaginación, sino planos para un futuro que encarna nuestros anhelos — un mundo que honra nuestro compromiso social y el planeta que nos sostiene.
Roberto Iñiguez Flores
Tecnológico de Monterrey
Luis Francisco Rico-Gutierrez
Iowa State University
Viviana Margarita Barquero-Díaz Barriga
Tecnológico de Monterrey
Alessandra Cireddu
Tecnológico de Monterrey
Cynthia Deng
Tecnológico de Monterrey
Emmanuel González
Tecnológico de Monterrey
Lucas Hoops
Tecnológico de Monterrey
Diego Alberto Rodríguez-Lozano
Tecnológico de Monterrey
Querétaro, a jewel of Mexican heritage, shines with a history as rich as its stunning Baroque architecture. Once the stage for pivotal moments in Mexico's past, from the plotting of independence to the shaping of its constitution, this UNESCO World Heritage city now welcomes visitors with its vibrant plazas and magnificent churches, exemplary of the masterful convergence of art and craft. Here, where the past whispers in every corner, we invite you to immerse yourself in the beauty and legacy of Querétaro, a city that not only holds ancestral memories but also inspires the innovations of tomorrow.
Querétaro, una joya del patrimonio mexicano, brilla con una historia tan rica como su impresionante arquitectura barroca. Escenario de momentos cruciales en el pasado de México, desde la conspiración para su independencia hasta la promulgación de la constitución, esta ciudad, designada Patrimonio de la Humanidad por UNESCO, ahora acoge a los visitantes en sus vibrantes plazas y grandiosas iglesias, ejemplares de la magistral convergencia de arte y diseño. Aquí, donde el pasado susurra en cada rincón, te invitamos a sumergirte en la belleza y el legado de Querétaro, una ciudad que no solo conserva memorias ancestrales, sino que también inspira las innovaciones del mañana.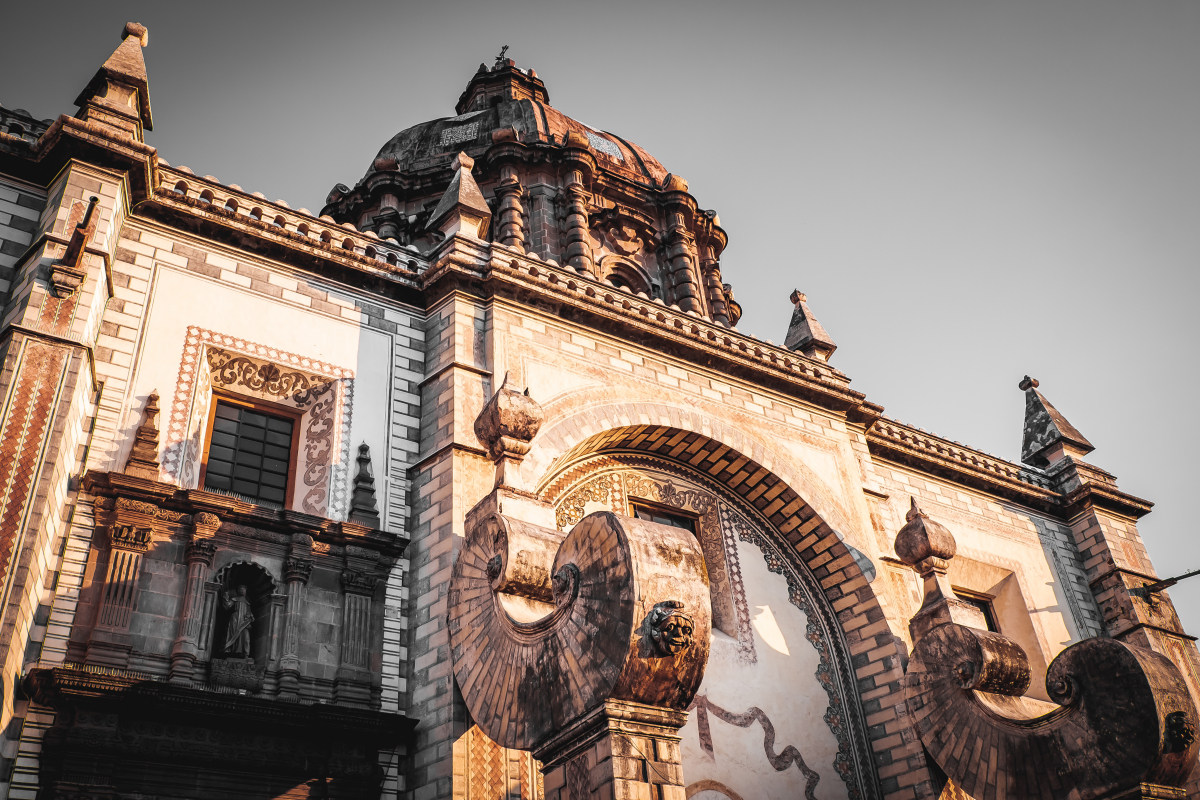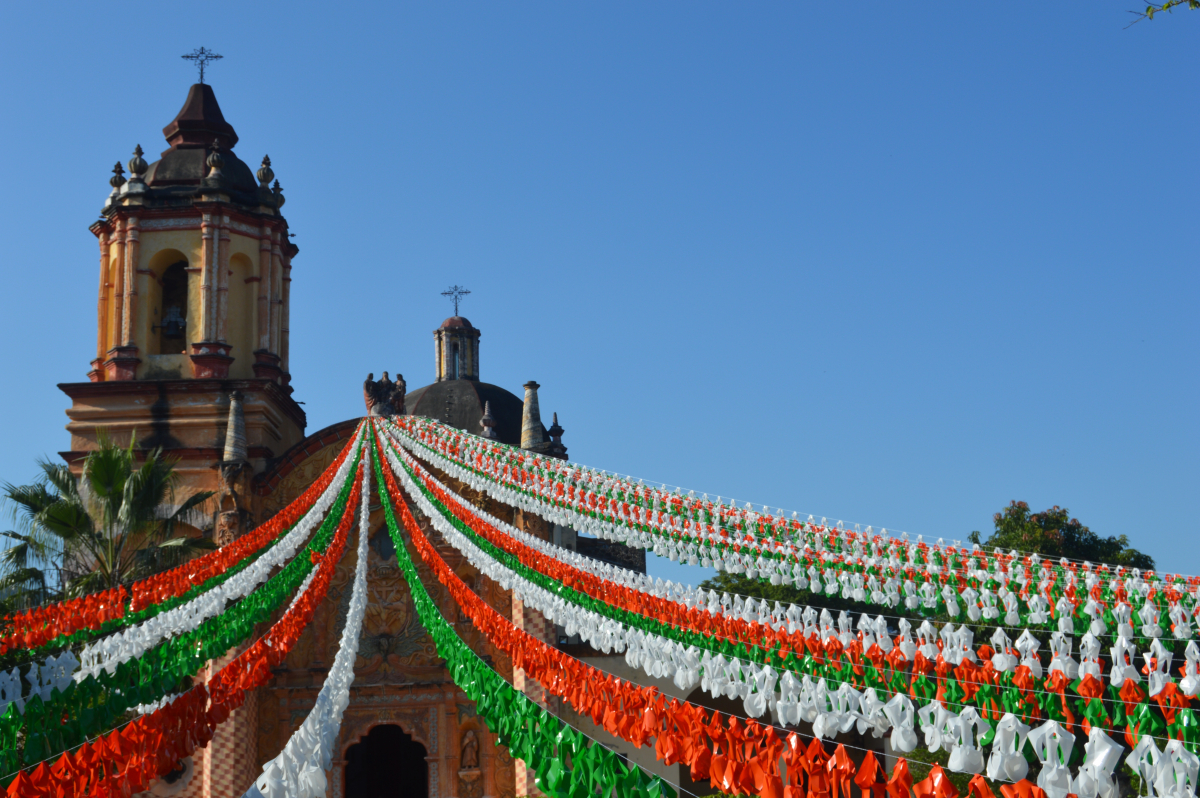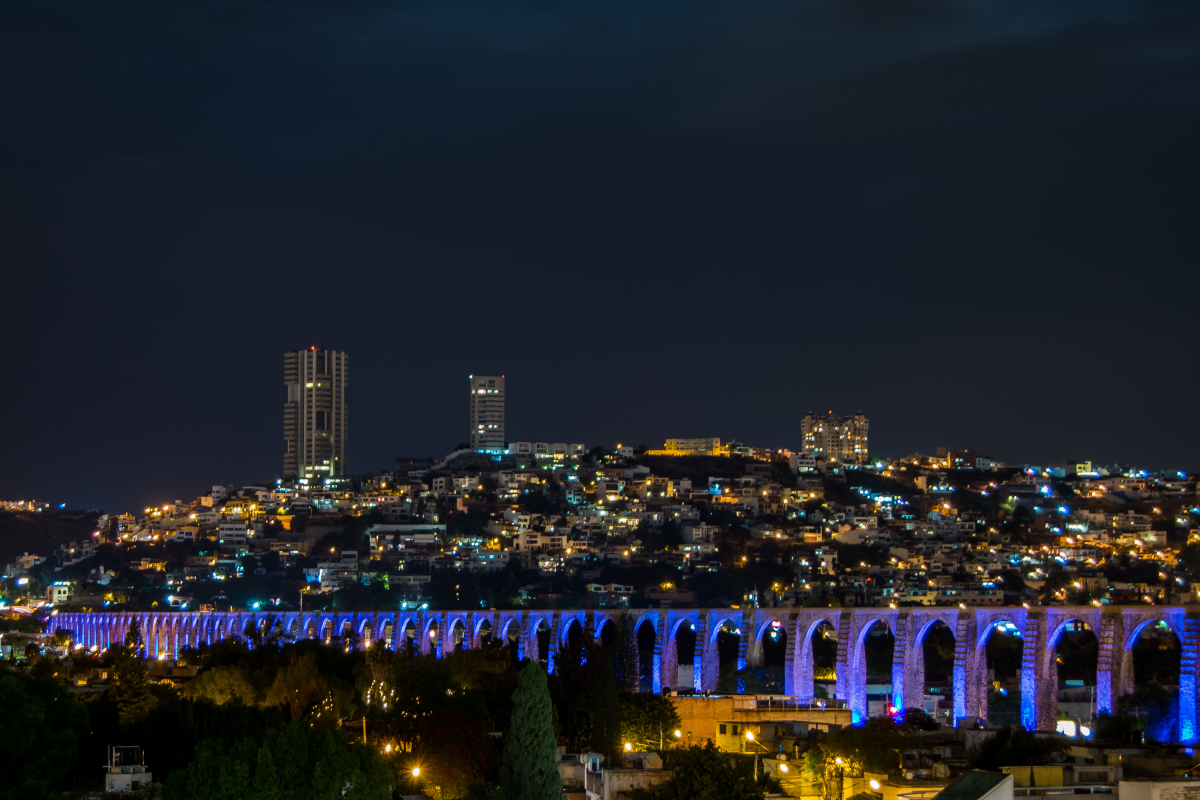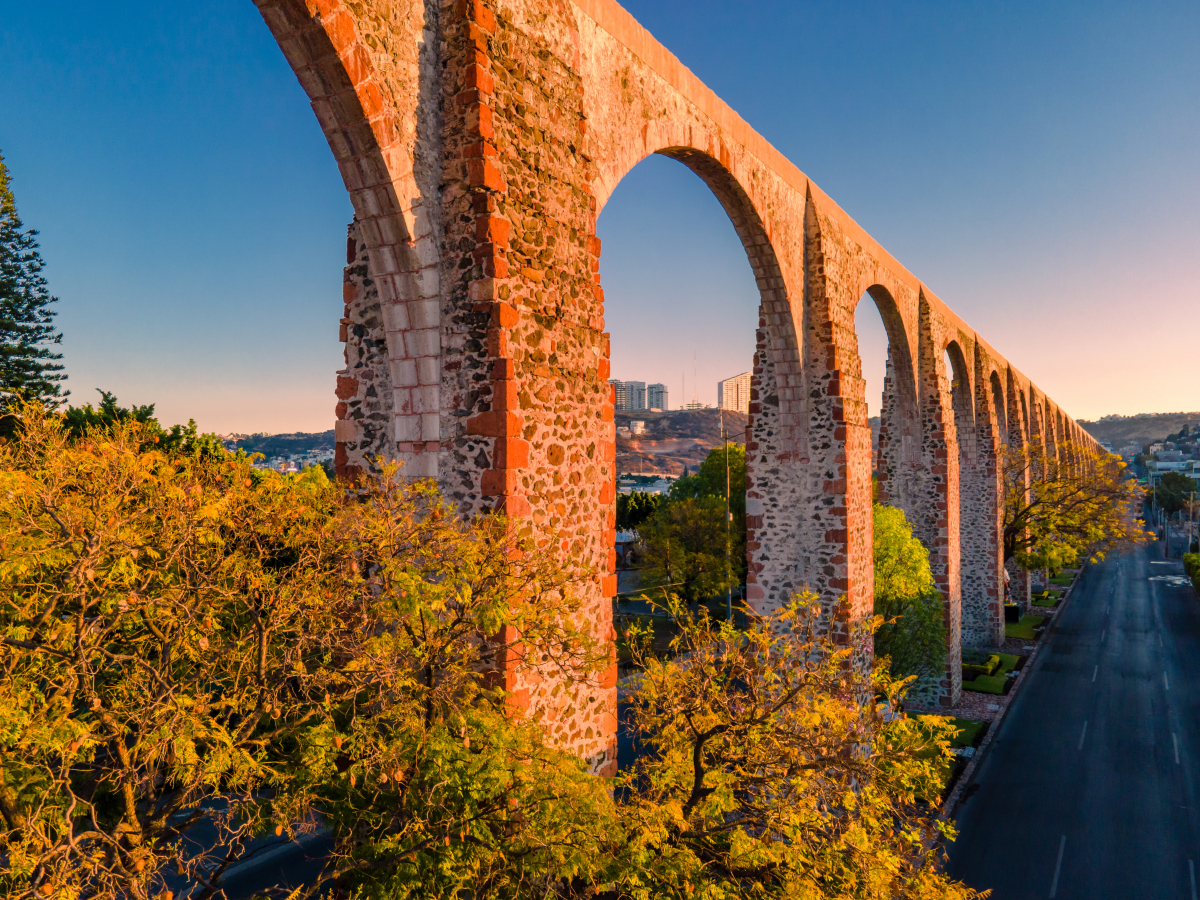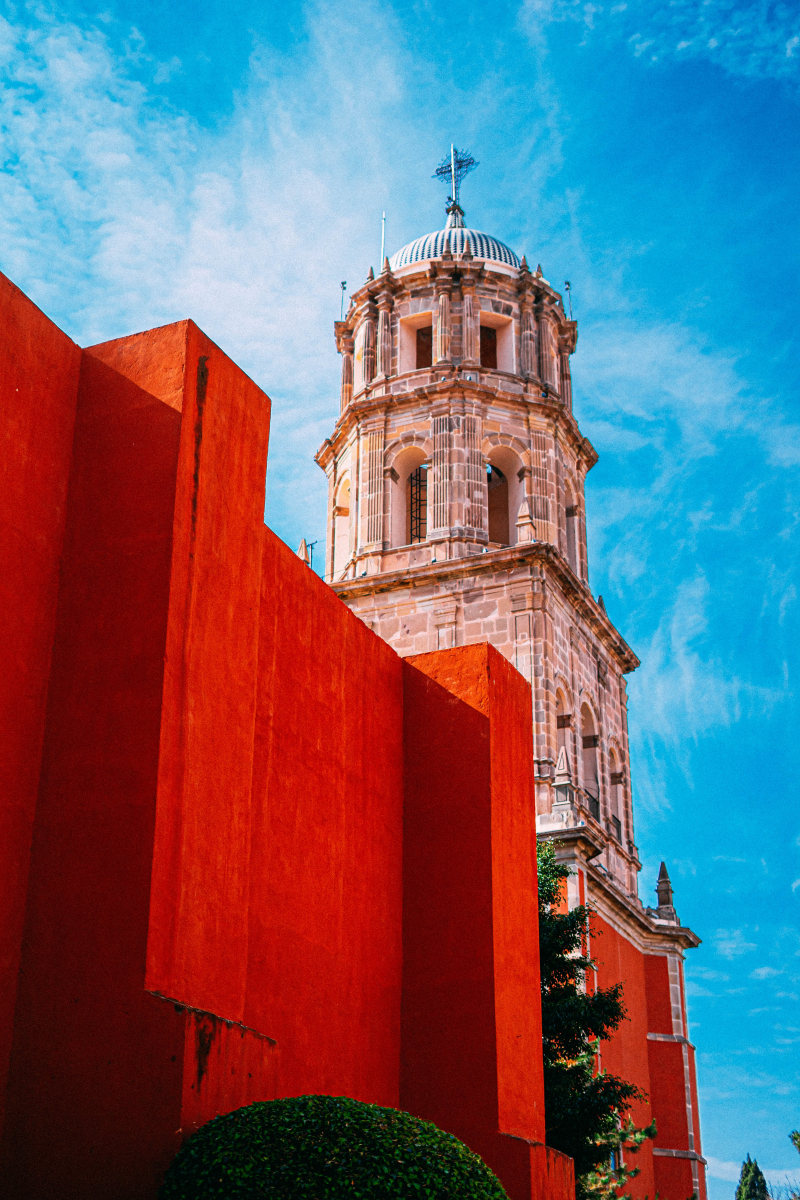 Michelle Sturges
Conferences Manager
202-785-2324
msturges@acsa-arch.org
Eric W. Ellis
Senior Director of Operations and Programs
202-785-2324
eellis@acsa-arch.org