The American Institute of Architects (AIA) and the Association of Collegiate Schools of Architecture (ACSA) are pleased to announce the third annual joint AIA/ACSA INTERSECTIONS Research Conference dedicated to the INTERSECTION of Education, Research and Practice. This 2-day virtual conference will include dynamic presentations of current research and keynotes and sessions offering new ideas, models for practice, and challenging our profession in addressing the critical issue of climate and resilience. The conference builds on the eight-year partnership between AIA and ACSA toward these objectives. The focus of the INTERSECTIONS programs is intended to strengthen the INTERSECTION between academia and design practice, especially when it comes to research and innovation, focused on resilience strategies.
Attendees will hear about new discoveries and innovations at all scales and gain an increased awareness of research happening in both academia and practice, which will inform their work and teaching. The conference will foster opportunities for new partnerships, explore interdisciplinary opportunities, find sources of funding and collaborations. It will be a chance for both established researchers as well as those looking to enhance their research capabilities, or update their knowledge, with keynotes, sessions, breakouts, workshops and networking events.
The acceleration of climate change and climate migration has created an unprecedented diversity of challenges that our built environment and communities must face in the coming decades. This acceleration is matched by a growing diversity of research and design efforts to counteract these challenges—both in academia and practice—centered around concepts of resiliency. This conference invites practitioners, scholars, and policy leaders engaged in shaping the future of resilience to identify challenges shaping the built environment, as well as the emerging tools, methods, practices designed to address the challenges ahead. We invite projects engaging all scales and domains of environmental, architectural, landscape, and urban design, including the design of resilient materials, environmental systems, assemblies, buildings, neighborhoods, cities, and ecosystems. We additionally invite contributions on the design of resilient research methods, engagement strategies, disciplinary metrics, and public policies.
For this conference, there will be 4 tracks focused on RESILIENT FUTURES. Respondents should identify one of these 4 tracks that most relate to their research while completing their abstract submission.
EQUITABLE FUTURES
A resilient future includes multiple and diverse perspectives, actively empowering under-represented populations through inclusive processes that ensure equitable outcomes for all. Contributions to this track may address strategies to promote societal, economic, environmental, and racial equity & inclusion in the built environment and public realm.
HEALTHY FUTURES
A resilient future protects individual and community health while expanding the definition of design for health to include previously under-represented topics and issues. Contributions to this track may address efforts to redefine public health, mental health, inclusion, accessibility, and mobility to incorporate resilience.
ENGAGED FUTURES
A resilient future demands new models of engagement and decision-making capable of identifying and responding to shared challenges as they arise. Contributions to this track may address trajectories for the design of robust community engagement strategies, public policies, and management strategies for building resilient teams, practices, financial and insurance mechanisms, codes, laws, and projects.
EXPANDED FUTURES
A resilient future forges new forms of partnership, enlisting new technologies and collaborators beyond the confines of disciplinary endeavors. Contributions to this track may address interdisciplinary, interspecies, and/or transhuman collaborations in the production of new resilient tools, materials, methods, workflows, and partnerships.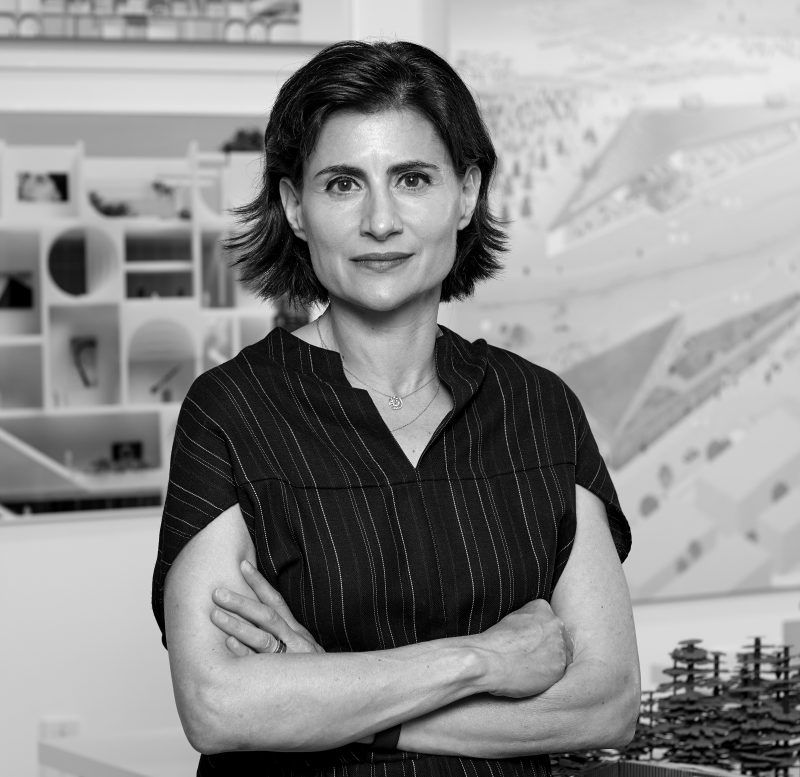 Amale Andraos Bio
Amale Andraos FRAIC co-founded WORKac in 2003 with Dan Wood. She is a Principal of the firm and also a Professor and Dean Emerita at Columbia University where she currently serves as an Advisor to the President on the University's Climate Initiatives and the Climate School. Andraos is recognized as an architecture thought leader and lectures widely. Her publications include The Arab City: Architecture and Representation, a critical engagement of con-temporary architecture and urbanism in the Middle East, We'll Get There When We Cross That Bridge, an overview of the firm's first fifteen years of practice, and 49 Cities, a re-reading of 49 visionary urban plans through an ecological lens.
Andraos is currently Chair of the Aga Khan Award and President of the Phi Contemporain International Competition. She has served on the selection committee for the Walton Family Foundation's Northwest Arkansas Design Excellence program and is currently serving on the board of the Architectural League of New York, and the Advisory Council for the New Museum's incubator space New Inc, in New York. She is a Fellow of the Royal Architectural Institute of Canada (FRAIC). Andraos was born in Beirut, Lebanon.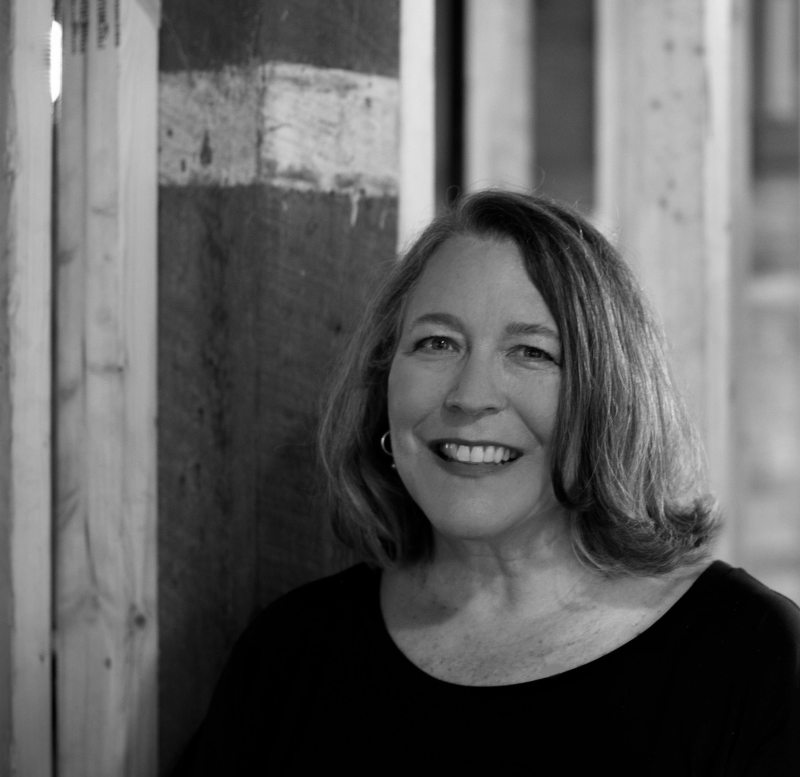 Allison Anderson Bio
Allison Anderson is the founding principal of unabridged Architecture, a firm recognized for incorporating sustainability, climate change adaptation, and resilience across a wide variety of project types. Allison was the first LEED Accredited Professional in Mississippi, is a Fellow of the American Institute of Architects, and serves on the AIA Committee on Climate Action and Design Excellence. Allison is the lead author of the AIA Resilient Project Process Guide and "Adapting to Climate-Sensitive Hazards through Architecture" for the Oxford Research Encyclopedia of Natural Hazard Science.
Melanie De Cola
AIA, Manager, Architectural Research
202-626-7574
melaniedecola@aia.org
Eric Wayne Ellis
ACSA, Senior Director of Operations and Programs
202-785-2324
eellis@acsa-arch.org