June 24-25, 2021 | Virtual Conference
2021 ACSA/EAAE Teachers Conference
Curriculum for Climate Agency: Design (in)Action
Schedule + Abstracts: Thursday
Following is the conference schedule, which is subject to change. This year's Teachers Conference will be held virtually from June 24 – 25, 2021. The virtual conference will be a forum for dialogue & debate on Curriculum for Climate Agency: Design (in)Action.
Below read full session descriptions and research abstracts. Plan what session you don't want to miss.
Obtain Continuing Education Credits (CES) / Learning Units (LU), including Health, Safety and Welfare (HSW). Registered conference attendees will be able to submit session attended for Continuing Education Credits (CES). Register for the conference today to gain access to all the AIA/CES credit sessions.
09:30 – 11:30 EST /
15:30 – 17:30 CET
Plenary
1.5 HSW Credit
Oya Atalay Franck
EAAE President
Lynne Dearborn
ACSA President
Harriet Harriss
Pratt Institute
Frances Bronet
Pratt Institute
Ole Gustavsen
Oslo School of Architecture and Design
Climate Agency in Practice
The construction industry is responsible for 40% of global carbon emissions and architecture and other design professions have willingly, or unwillingly, sided with an uneven development that has consequences expanding from food insecurity and nutrient deficiency to imposed displacement due to collapsing ecosystems. Countries and communities that are least responsible are feeling the impact of the decisions made on the opposite side of the world ‐ a trend which will exacerbate in the future as new portions of our shared earth industrialize. As we move out of our current global health emergency and confront the next very real crisis of climate alteration, should architecture's agenda be to rally forth in action, or can architecture construct a new type of agency in the processes of inaction?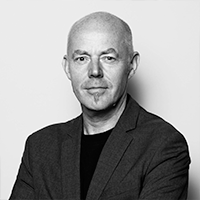 Introduction: Ole Gustavsen
Oslo School of Architecture and Design
Bio
Ole Gustavsen
Rector, The Oslo School of Architecture and Design
Ole Gustavsen is an Oslo-based architect and designer, since 2014 Rector of the Oslo School of Architecture and Design (AHO) and current Rector of Nordic Academy of Architecture, a network of all the Nordic and Baltic Schools of Architecture.  He joined Snøhetta in 1994 and was appointed Managing Director in 1996 and led the day-to-day operations for the entire office for 13 years. He has been one of the key voices promoting the unique and diverse working methodologies at Snøhetta and also one of key drivers in the office related to research and development projects.  He is current a member of the board of directors in the company.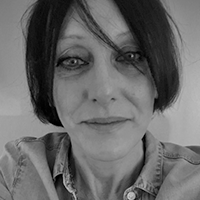 Moderator: Elisa Cattaneo
Politecnico di Milano & Politecnico di Torino
Bio
Elisa Cristiana Cattaneo
Adj. Prof. of Landscape Design, Politecnico di Torino, Politecnico di Milano
Visiting Scholar, Massachusetts Institute of Technology
Visiting Scholar, Graduate School of Design, Harvard University
Founder of O-n_ Experiments in Weakness Theory
Co-Founder and Director of B.L.U.E. Building Landscape Urbanism
Elisa Cristiana Cattaneo researches experimental ecological design and its theoretical implications. In particular, considering the design as a "weak" field evolvable and renewable through new transdisciplinary approaches, in particular between art and science.
She is founder and director of an independent research agency Weakcircus, active in studies, research, and project development in contemporary design within the Theory of Weakness.
In 2009, she completed a PhD in Architectural and Urban Design. In 2010, she was Visiting Scholar at the Massachusetts Institute of Technology. In 2011-2012, she was Visiting Scholar at the Graduate School of Design, Harvard University.
In this line of import-export researches, she recognized Landscape as the last step of the sequence Space – Place – Context (Loaded Void. City Theories since 1956, Maggioli Publisher). Research has found an outcome in monographs of excellent figures, in particular in Andrea Branzi (Andrea Branzi: E=mc2. The Project in the Age of relativity, Actar Publisher, 2019), which highlighted the importance of the North American criticism on the figure of the Italian artist/designer in relation to Nature and the city.
In 2015, she was co-curator of the session Landscape and the City at the Expo 2015 Architecture Pavilion six-months programme Milan, Capital of the Modern, by Regione Lombardia and Triennale di Milano, hosted in the Grattacielo Pirelli, Milan.
In 2019, she was co-editor of the book Prato Fabbrica Natura, and co-curator of the exhibition Verde Prato (Pecci Museum for the Contemporary Art).
She was co-founder with Richard Ingersoll of Terraviva and Earth Service program for ecological and agricultural developing in urban contexts. She is co-founder and co-director of B.L.U.E., international platform of research on landscape as new strategy for contemporary cities.
She is adj. professor of Landscape Architecture at the Politecnico di Torino and Milan.
Since 2002, she has been the principal of her firm, active in public projects and international competitions.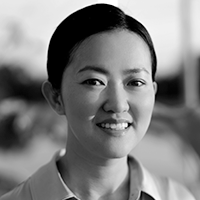 Kotchakorn Voraakham
Landprocess and Porous City Network
Bio
Kotchakorn Vorrakhom
CEO and Founder of Landprocess and Porous City Network
Kotchakorn Voraakhom is a landscape architect from Thailand who works on building productive green public space that tackles climate change in urban dense areas and climate-vulnerable communities.
Opened in 2017, Chulalongkorn Centenary Park is the first critical piece of green infrastructure in Bangkok to reduce urban flood risk. With on-site water management, the park can collect, treat, and hold up to one million gallons of water, alleviating overwhelmed public sewage during heavy rainfall. In 2019, Thammasat Urban Rooftop Farm, Asia's largest, was opened. Landprocess repurposed wasted rooftop space to address food and water scarcity in preparation for future climate challenges. In 2020, Chao Phraya Sky Park was realized. Once an inaccessible and incomplete sky railway, the old ruins are now whole, becoming the first realized bridge park to cross a river in any capital city in the world.
Voraakhom is featured in 2019, TIME 100 Next, a list from TIME Magazine —that spotlights 100 rising stars who are shaping the future of the world. She is also on the list of 15 women fighting against climate change from TIME. This year she was named BBC100 Women, the Green 30 for 2020 by Bloomberg. Recently, she got an award from United Nations as Winners of the 2020 UN Global Climate Action Awards, Women for Results. Voraakhom is a Chairwoman of the Climate Change Working Group of the International Federation of Landscape Architects (IFLA World), TED Fellow, Echoing Green Climate Fellow, Atlantic Fellow. She received her master's in landscape architecture from Harvard University's Graduate School of Design.
Image Credit: Fee – Gloria Groenemeyer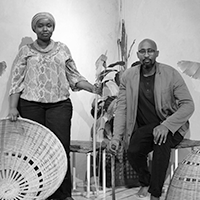 Stella Mutegi & Kabage Karanja
Cave_Bureau
Bio
Cave_bureau
Stella Mutegi & Kabage Karanja
Cave_bureau is a Nairobi-based bureau of architects and researchers chart­ing explorations into architecture and urbanism within nature. Our work ad­dresses and works to decode both anthropological and geological contexts of the postcolonial African city, explored through drawing, storytelling, construction, and the curation of performative events of resistance. The bureau is driven to develop systems and structures that improve the human condition, without negatively impacting the natural environment and social fabric of communities. By conducting playful and intensive research studies into caves within and around Nairobi, we aim to navigate a return to the limitless curiosity of our early ancestors while confronting the challenges of contemporary rural and urban living.
Kabage Karanja is an architect and spelunker. He founded Cave_bureau in 2014 alongside Stella Mutegi. A natural environment enthusiast, he leads the bureau's geological and anthropological investigations into architecture and nature, which includes orchestrating expeditions and surveys into caves with­in the Great Rift Valley. He is a serial sketcher and storyteller, driven to script and communicate cave thinking in relation to both built and natural environ­ments. Recent exhibitions of Cave_bureau's work include: 17th International Architecture Exhibition, Venice 2021; The World Around Summit, Guggenhe­im Museum, 2021; Cooper Hewitt Design Triennial, 2019-20; London Festival of Architecture, 2018. Karanja lives and works in Nairobi.
Stella Mutegi is an architect and spelunker. She founded Cave_bureau in 2014 alongside Kabage Karanja. She is known in the bureau as the problem slayer of all design issues, heading up the technical department and orches­trating the seamless coordination of ideas into built form. She partakes in all Cave_bureau expeditions and surveys into caves within the Great Rift Valley, later steering those geological and anthropological investigations towards a unique architectural product. Recent exhibitions of Cave_bureau's work include: 17th International Architecture Exhibition, Venice 2021; The World Around Summit, Guggenheim Museum, 2021; Cooper Hewitt Design Trien­nial, 2019-20; London Festival of Architecture, 2018. Mutegi lives and works in Nairobi.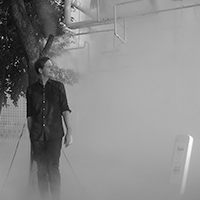 Philippe Rahm
Philippe Rahm architectes
Bio
Philippe Rahm
Principal, Philippe Rahm architectes
Philippe Rahm (born in 1967) is a swiss architect (M.Arch EPFL, Ecole Polytechnique F.d.rale de Lausanne in 1993 and Ph.D University of Paris-Saclay in 2019), principal in the office of "Philippe Rahm architectes", based in Paris, France. His work, which extends the field of architecture from the physiological to the meteorological, has received an international audience in the context of sustainability. He has taught architecture design at the GSD, Harvard University, USA, from 2014 to 2016. In 2002, Mr. Rahm was chosen to represent Switzerland at the 8th Architecture Biennale in Venice, and was one of the 25 Manifesto's Architects of Aaron Betsky's 2008 Architectural Venice Biennale. He participates in 2017 at the Architecture Biennales of Chicago and Seoul. His recent work includes the first prize for the Farini competition in Milan in 2019, a masterplan for a 62 hectares new district and a 15 hectares park, the First Prize in 2011 for the 70 hectares Taichung Gateway Park (Jade Eco Park / Central Park) in Taiwan, completed in 2020, the First Prize for the 1800 m2 Agora of the French National Radio in Paris, a 2700 m2 Exhibition architecture for the Luma Foundation in Arles, France. Monographic books "Environ(ne)ment: Approaches for Tomorrow", published by Skira in 2006, "Architecture m.t.orologique" published by Archibooks in 2009, "Constructed atmospheres" published by Postmedia, Milan, Italy, in 2014 and "Form follows Climate" published by OFL in 2017, "Le Jardin M.t.orologique" published by B2 in France. He has received the Silver Medal of the French Academy of Architecture in 2019 and was made a knight of the Order of Cultural Merit of Monaco in 2017. He has participated in a number of exhibitions worldwide (SF-MoMA 2001; Centre Pompidou, Paris, 2003-2006 and 2007; Louisiana museum, Denmark, 2009; Guggenheim Museum, New-York 2010, Maxxi, Rome 2014). In 2007, he had a personal exhibition at the Canadian Centre for Architecture in Montreal and in 2018 at the San Francisco Art Institute. Mr. Rahm was a resident at the Villa Medici in Rome (2000). He has held professorships at the AA School in London (2005-2006), Mendrisio Academy of Architecture in Switzerland (2004 – 2005), ETH Lausanne (2006 – 2007), School of Architecture of the Royal Danish Academy of Fine Arts of Copenhagen (2009-2010), in Oslo at the AHO (2010-2011), at Columbia University (2016) and currently at Cornell University. From 2010 to 2012, he held the Jean Labatut Professorship in Princeton University, USA. He is currently a tenured associate professor at the National Superior School of Architecture in Versailles, France (ENSA-V). He has lectured widely, including at Yale, Beijing Forum, UCLA and the ETH Zürich. In 2020, he is the curator and author of the exhibition and book "Natural History of Architecture" at the Pavillon de l'Arsenal in Paris.
12:00 – 13:00 EST /
18:00 – 19:00 CET
Research Session
1 HSW Credit
BUILDING CLIMATE as CROSS-DISCIPLINARY CLASSROOM
Moderator: Ariane Lourie Harrison, Pratt Institute
Biomimetic Design in a Living Laboratory Classroom
Jana VanderGoot, University of Maryland
Abstract
The guiding principle behind the Biomimetic Design project is that buildings, like landscapes that photosynthesize and respire, are capable of mitigating air pollution. Overall carbon emissions can be decreased through designs that maximize energy efficiency and employ carbon positive building materials. Building envelopes can also be used as air filtration systems to target outdoor pollutants including carbon dioxide (CO2), particulate matter (PM) and ozone (O3) from vehicle and factory emissions. Indoor particulates, viruses, and volatile organic compounds (VOCs) can likewise be filtered.
In addition to engaging mitigation technologies, buildings can also inspire eco-centric perspectives of the world. Biophilic building aesthetics increase cognitive performance and reduce stress of occupants. They also heighten awareness of human impact on the natural world, which is fundamental to climate adaptation.
The Biomimetic Design project has multiple parts including a literature review that analyzes existing green wall and air filter technologies; a long-term cross disciplinary curriculum that includes five courses and is centered on climate disruption, constructed biosystems, and public health; and the design, construction, and testing of a biomimetic ceiling filtration system in an existing award-winning solar-powered, zero energy house. The cross-disciplinary curriculum and biomimetic ceiling design are the focus of this presentation and paper.
Cross Disciplinary Curriculum
The Biomimetic Design project received grant funding in 2020 from a membership network that supports STEM research and hosts curriculum workshops. In 2020-21, 210 graduate and undergraduate students are enrolled in five Biomimetic Design pilot courses ranging from design studios to large lecture courses and a small seminar. The courses include students from architecture, landscape architecture, engineering, and public health. Faculty include a post-doctoral fellow in Applied Environmental Health who investigates airborne virus transmission in controlled and clinical trial settings, an Assistant Professor in Landscape Architecture who has expertise is salutogenic design, an Associate Professor in Architecture who focuses on carbon restorative buildings, and an Assistant Professor in Architecture who has expertise in applied engineering for high-performance buildings and life cycle assessment.
Biomimetic Ceiling in a Living Laboratory
In 2020-21, students and faculty advisors are investigating and evaluating techniques for improving air quality by developing biomimetic ceiling options with applied design thinking and learn-by-doing innovation methodologies. The ceiling assembly layers include a biologically inspired microlens that collects solar energy and functions as thermal storage to modulate temperature fluctuations and reduce peak heating and cooling load. Vegetation layers purify air and regulate surrounding air temperature.
In 2021-22, the team will construct and operate the ceiling in a modular building and take measurements to test and evaluate the ceiling's efficacy. The modular building was constructed in 2017 and has funding from a Big Ten University to become a living laboratory for climate research housed at the School of Architecture. The Biomimetic Design project is part of designing a long-term process for engaging multiple disciplines on climate research projects in this living laboratory building.
Barriers to Integrating Carbon Footprint into the US Design Studio
Khaled Mansy, Tom Spector, John Phillips, & Jeanne Homer
Oklahoma State University
Abstract
The authors co-teach a design studio in which building performance is highlighted as a primary educational goal. For years, we helped students to use evidence-based feedback to improve the structural, energy, and cost performance of their designs. The design-assisting tools used by the students include verified computer programs for structural design, energy simulation, and cost estimating. Most recently, in response to climate change, we examined introducing carbon analysis as an additional design-assisting tool in order to expand the definition of building performance to include the environmental impact of embodied carbon. Initial results were revealing. Findings showed that while energy performance evaluation is often (in both academia and professional practice) limited to the evaluation of operational energy, embodied energy is likely to be the determining factor in the near future. As buildings become more energy efficient and/or increasingly reliant on renewable energy sources, the higher the contribution of its embodied energy is to its overall energy consumption. When buildings reach zero energy in operation, 100% of energy consumption will be due to embodied energy. Furthermore, consideration of a building's embodied energy is the architects' most controllable factor. Therefore, educators must stress to students the importance of embodied energy even though educators may face a number of challenges that may hinder their ability to fully integrate carbon analysis into the design studio.
The first set of barriers relates to establishing clear boundaries of the analysis. No logical stopping rule exists to the ripple effect of buildings on carbon generation. Which factors should be considered internal and which would be external? Besides embodied energy due to manufacturing and transportation of building materials, should pre-occupancy carbon include energy consumed during construction and site preparation? i.e., should we include water, fuel and electric consumption during construction, and how? Besides quantification of CO2 emissions, should we consider emissions of other greenhouse gases, such as CH4, N2O, SO2 and NOx? Should we consider the impact of greenhouse gases on the Ozone layer depletion? Fair assessment of operational energy should be based on source energy EUI (Energy Use Intensity) and not site energy. Should we evaluate source energy based on the national average carbon content or the fuel mix in a specific electrical grid?
The second set of barriers relates to the limitations posed by the lack of information necessary for carbon analysis. In case of operational energy, information such as R-value, U-factor, SHGC (Solar Heat Gain Coefficient), VT (Glass Visible Transmittance) is provided by materials' manufacturers. However, although some material manufacturers do, it is not the common practice of manufacturers to provide location-specific information on embodied energy or emission of greenhouse gases. Environmental Product Declaration may or may not be available for materials selected by the students.
In the full paper, the authors will share their experience regarding experimentation with integrating carbon analysis into the design studio, the aforementioned barriers will be discussed, and recommendations will be made. Proposed analysis will be comprehensive enough to generate meaningful results yet streamlined for incorporation into an undergraduate design studio.
CITATIONS / WORK CITED:
References
AIA. (2017). The habits of high-performance firms, lessons from frequent winners of the AIA COTE Top Ten awards, 1997-2016. Retrieved January 19th, 2019 from https://www.aia.org/resources/72031-the-habits-of-high-performance-firms-
Architecture 2030. (2019b). The 2030 challenge for embodied carbon, buildings, infrastructure, and materials. Accessed January 2020 at https://architecture2030.org/2030_challenges/embodied/
Cramer, N. (2019, November 4). The future of architecture education is the future of civilization. Architect. Retrieved from https://www.architectmagazine.com/
Dixit, M., Fernandez-Solis, J., Lavy, S., & Culp, C. (2012). Need for an embodied energy measurement protocol for buildings: a review paper. Renewable and Sustainable Energy Reviews, 16(6), 3730-3743. DOI: https://www.journals.elsevier.com/renewable-and-sustainable-energy-reviews
EPA. (2019). EPA's target finder calculator. Accessed January 2020 at https://www.energystar.gov/buildings/service-providers/design/step-step-process/evaluate-target/epas-target-finder-calculator
Mazria, E. (1979). The passive solar energy book, a complete guide to passive solar home, greenhouse and building design. Emmaus: Rodale Inc.
McDonough, W. & Braungart, M. (2002). Remaking the way we make things, cradle to cradle. New York: North Point Press.
Designing for Change: Exploring Open Design Strategies in Architectural Education
Francesca Ostuzzi, Ghent University
Liesbeth Stam, KU Leuven
Ann Heylighen, KU Leuven
Abstract
Buildings and spaces are never fixed: they change over time along with their users, uses and contexts. Whether they can change meaningfully impacts on their performance and lifespan (e.g., unforeseen maintenance, abandonment, end-of-life processing), affecting both environment and society. Climate change highlights the urgency of taking these dynamics into account.
Nevertheless, how to deal with this during design remains unclear. In search of cross-disciplinary approaches that acknowledge this complexity in how we teach and study design, we explore the value of, and requirements for, weaving an open design approach into architectural education.
Building upon work in other design fields, we look at attempts in industrial design engineering and human-computer interaction to generate concrete open design strategies, like open-ended design or open script design. Such strategies aim to bring into view during design the dynamic through which artefacts become part of real (end-use) environments that are ever-changing, unpredictable and beyond control.
In a compulsory subject on actual topics in architecture, we involved master students in architectural engineering as researchers to explore these strategies' value and applicability in architectural design. So far the course was offered twice. As reported on elsewhere, analysis of its first iteration suggests that open design makes explicit a topic that is latently present to students in their education. Interestingly, students perceive open design as having a high societal relevance which might help their future practice to approach (design) problems in new ways. Problems listed included environmental and social challenges.
This contribution focuses on the second iteration, which asked students more explicitly to revisit an own design project by adopting open-ended or open script design. Of the nine students who completed the course, eight adopted open script design and one open-ended design. Analysis of focus group interviews with students and their intermediary and final coursework suggests that, at an abstract level, students grasp the notion of open design in general and the strategy they chose in particular. They can explain the idea, identify relevant cases/precedents and apply the open design strategy they chose to a wide range of cases and across different scales: from particular spaces, over (social) housing and public buildings, like schools and railway stations, to urban design and even urban water management.
When it comes to adopting the open design strategies in relation to their own design project, however, we observe a wide variety in how students apply them to the actual analysis of spaces, giving the impression that they interpret it in their own way. While some appreciated the freedom in the practical application, others at times felt lost in their analysis and called for further practical development. Students do agree on the potential of open design strategies to open a conversation on the complex interplay of forces their designs are subjected to once entering the real world. An essential step in designing buildings/spaces that change over time meaningfully  and that can support the wider literacy on how to design for change.
CITATIONS / WORK CITED:
Brand, S. (1995). How buildings learn: What happens after they're built. London: Penguin Books.
Ostuzzi, F., & Rognoli, V. (2019). Open-ended design : local re-appropriations through imperfection. In M. Ambrosio & C. Vezzoli (Eds.), Designing sustainability for all : proceedings of the 3rd LeNS World Distribured Conference, Vol. 3. Milan: POLI.DESIGN
Redström, J. (2008). RE: Definitions of use. Design Studies,29(4), 410–423.
Stam, L. M., & Eggink, W. (2014). How to interest people for the hare instead of the chase: An exploration of open script design to change consumer behavior. In Proceedings of the Design Research Society (DRS) 2014 Conference (pp. 1535–1548).
12:00 – 13:00 EST /
18:00 – 19:00 CET
Research Session
1 HSW Credit
Environmental HISTORY THEORY / MATERIALISMS
Moderator: Tulay Atak, Pratt Institute
On Planting and Deconstruction: The architecture exhibition as radical medium
Charlott Greub, North Dakota State University
Abstract
This presentation reviews Rotor's strategic use of the exhibition medium in the light of radical practices in architecture and design since the 1960's. To interrogate these radical manifestations two architecture exhibitions will be examined as case studies. The first exhibition was curated by Emilio Ambasz and titled, "Italy: The New Domestic Landscape" in 1972 at the Museum of Modern Art in New York and the second one was staged at the Venice Biennale in Italy in 2010 by Rotor titled "Usus/Usures".  The selected exhibitions will be reviewed to explore the current and past debate of radical practices when associated with ecology, sustainability, and environmental protection and the potential discourse that aims to inspire a radical redesign of the discipline.
Sugarcane and Asbestos: The Celotex Corporation and Modern Building Materials
Hyun Tae Jung, New York Institute of Technology
Abstract
New materials often have a lasting, transformative impact on the built environment. Cane fiber insulation is exemplary, although it hides behind walls. During the early twentieth century, it reshaped modern architecture, construction, and natural landscapes in the United States, contributing to the rationalization of the human body, labor, and wages. Through the Celotex Corporation, it found its way into wartime projects, such as the secret city of Oak Ridge, TN (1942-45), and transformed agriculture and architecture. By 1929, the Celotex Corporation dedicated more than 100,000 acres of land to sugarcane cultivation, effectively integrating sugar production and building material manufacturing.
This paper documents Celotex's dramatic impact on architecture and landscape. The initial success of Celotex relied on converting sugarcane waste into a robust, fibrous building material. Celotex's fiberboard significantly contributed to the building boom of the 1920s. This paper also explores how Celotex used a new product known as Cemesto to further its commercial goals in the 1930s. Cemesto boards were cheap, light, and easy to assemble. They were weather-, fire-, and wear-resistant as well, having no need for insulation and finish. Cemesto boards were widely used for housing development and precipitated changes in the practice of heating and insulation specialists.
This paper uses archival materials drawn from the records of the Celotex Corporation to argue its case; it also references manuals and publicly accessible patent documents. It casts a light on how architecture transformed the American sugar plantation in the 1920s and 1930s, as well as the suburban housing developments after the Second World War. It also explores the material supply chains that accelerated the growth of prefabricated heating and insulation systems during the first half of the twentieth century.
CITATIONS / WORK CITED:
Celotex Corporation.  Better For Less Money With Celotex, Chicago, Ill.: Celotex Corp., 1940
Celotex Corporation. A Vital Contribution. Chicago, Ill.: Celotex Corp., 1941.
Celotex Corporation.  Guide to Better Homes. Chicago, Ill.: Celotex Corp., 1942
Celotex Corporation. Your Miracle Home of Tomorrow, Chicago, Ill.: Celotex Corp., 1943
And, numerous books and newspaper articles.
White Walls, Mining Modernism and Surface Sustainability
Ingrid Halland, Oslo School of Architecture and Design
Abstract
The chemical compound titanium dioxide (TiO2) circulates extensively through our architectural, biological, and economic systems, most of the time completely unnoticeable: in the food we eat, the paper we print on, the paint on the wall, and our iPhone chargers. This man-made substance is a white pigment that has been used in the mass-production of materials and goods since its discovery around 1910. TiO2 has been called "the whitest white" and its material properties are inextricably related to invisibility, permanence, and surfaces.
Representing the new, the bright, and the clean, TiO2 was discovered and patented by Norwegian chemists Peder Farup and Gustav Jebsen, and production for the global market began in the mine Titania AS in Norway in 1916. After a hundred years of mining, the extraction of TiO2 has left an irreversible change in the local landscape: The environmental trace of mining modernism consists of a vast cut through the surface of the earth and a white artificial desert of mining waste.
Focusing on surfaces—both geological, architectural, and critical—this paper first investigates the invention, extraction and production of TiO2 in the mine Titania AS. Then the paper introduces an alternative material history of the white walls of modernism, and finally, the paper discusses the prospects of the material as a component in the next-generation of sustainable architecture. Once a signature of modernism, TiO2 has now become a signature of innovative materials and smart technologies. Architects, chemists, and building engineers progressively investigate the future prospects of the material as an essential component in renewable and alternative building technology. Today, TiO2 nanopraticles can produce smog-absorbing building surfaces, self-cleaning windows, and antimicrobial coatings for laboratory use.
There is an urgency to discuss materials in relation to design and sustainability. This paper argues that in order to change ethical attitudes towards use and reuse of materials, design discourse must forge bonds with environmental history in order to unearth the unseen material practices and expand its material investigations into the very core of its production. Thus, the paper ties bonds between mass-exploitation of natural landscapes, TiO2 as a planetary matter—hidden but everywhere—and smart materials for sustainable futures. By writing a novel material history of whiteness, this paper uncovers a continuity of mining modernism concealed in today's paradigm of surface sustainability.
CITATIONS / WORK CITED:
Cardellicchio, Luciano. "Self-cleaning and colour-preserving efficiency of photocatalytic concrete: case study of the Jubilee Church in Rome, Building Research & Information" in Building Research & Information, Volume 48 (2020).
Fox, John and Nik Nikolov. "Next-Generation Sustainable Architecture: Buildings as Air Pollution Remediators" in Braving a New World: Design Interventions for Changing Climates – Papers from the Subtropical Cities 2013 Fall Conference of the Association of Collegiate Schools of Architecture (ACSA). Washington, DC: ACSA Press, 2013.
Johnslien, Marte. White to Earth. Oslo: ROM Forlag, 2020.
Krumdieck, S.P., Boichot, R., Gorthy, R. et al. "Nanostructured TiO2 anatase-rutile-carbon solid coating with visible light antimicrobial activity" in Scientific Reports 9, 1883 (2019).
Leydecker, Sylvia. Nano Materials: in Architecture, Interior Architecture and Design. Berlin: Birkhäuser, 2008.
Ritter, Axel. Smart Materials in Architecture, Interior Architecture and Design. Basel: Birkhäuser, 2007.
Wigley, Mark. White Walls, Designer Dresses: The Fashioning of Modern Architecture. Cambridge, Mass.: MIT Press, 1995.
Unbuilding. Prolegomena to a Spatial Environmental Architectonics in Perpetual Becoming
Giorgia Aquilar, Università Iuav di Venezia / Bauhaus-Universität Weimar / Berlin International University of Applied Sciences
Abstract
"Our undoing is also our becoming," writes Terry Tempest Williams in the preface to her Erosion. Essays of Undoing. There she speaks of erosion – of the United States, and of the world – as a "steady state of flux" (2016: 18), providing a potent analogue for the architectonics in becoming (and of becomings) proposed here. Following Tempest Williams' call for finding (hi)stories in fragmentation, this contribution aims to rethink a post-disciplinary scholarship for the built world, where architectural theory meets environmental histories and materialities. On these premises, this paper offers a critical account of design histories where the boundaries between built space and environment at large collapse. To this aim, it draws on archival material related to unbuilt architectures from the archival records of the Radical Architecture of the 1970s, whose call for uncertainty and unpredictability as design variables is today more relevant than ever. While apparent oppositions – such as wild and urban, savage and tamed, re-natured and de-natured – collapse in the face of the current upheavals, perhaps the time has come for a collective re-appropriation of those imagined futures that once hovered between polarized alternatives. In the present age of tension between what we tend to call reservoir and danger, abundance and lack, repository and subtraction, those radical proposals may offer an archive of spatial-environmental theories and design tactics yet to be fully explored. Sometimes those un-architectures were meant to trigger paradigmatic inversions to overcome the stasis both in the concrete substance of buildings and in architectural theory. Gordon Matta-Clark's call for acts of unbuilding as "altering the existing units of perception" (1977: 188) and James Wines' de-architecture as "a purposeful disassembling of all those restrictive and axiomatic notions of architecture" (1987: 24) may serve as examples of these two modes of dissecting matter and meaning. The hypothesis here sustained is that these radical acts, often remained on paper, can find their counterpart in environmental histories and theories, and that from a joint rereading of both realms a kaleidoscope of strategic devices may emerge. Multispecies encounters, non-human needs and unexpected matter out-of-place emerge, for instance, from Elizabeth Grosz's becoming undone as the prelude to becoming-with, transposable to the realm of architecture to rethink the material and semiotic substance of spatial theories. Going back to Tempest Williams' exploration of undoings and becomings, what is at stake here is what she addresses through the notion of imago, whose meaning in the realm of biology refers to "the last stage an insect attains during its metamorphosis, its process of growth and development" (2016: 18). This "imaginal stage" can be seen as the repository of paper architecture that lies awaiting in the archives and can be turned into a fertile material for rethinking an architectural scholarship as able to insufflate new life and potentially turn the current age of embrittlement into one of metastability (Simondon, 1958). We may then ask ourselves: can the damage to the environment be undone?
CITATIONS / WORK CITED:
Grosz, Elizabeth. Becoming Undone: Darwinian Reflections on Life, Politics, and Art (Durham: Duke University Press, 2011).
Kwinter, Sanford. 'Wildness: Prolegomena to a New Urbanism.' In: Far From Equilibrium (Barcelona: Actar, 2007), 186-191.
Matta-Clark, Gordon. 'Interview with Gordon Matta-Clark' (1977). In C. Diserens (Ed.), Gordon Matta-Clark (London: Phaidon, 2003).
Simondon, Gilbert. Du mode d'existence des objets techniques (Paris: Éditions Aubier- Montaigne 1958).
Tempest Williams, Terry. Erosion. Essays of Undoing (New York: Farrar, Straus & Giroux, 2016).
Wines, James. 'Architecture as the Inversion of Architecture'. Oz 9 (1987).
12:00 – 13:00 EST /
18:00 – 19:00 CET
Research Session
1 HSW Credit
THE ARCHITECTURE of MIGRATION
Moderator: Marianne Skjulhaug, Oslo School of Architecture and Design
Mobility and Migration as Constituting Elements of Urban Society: Migration as a Gendered Process
Marianna Charitonidou, ETH Zurich
Abstract
The paper aims to present an ensemble of new theoretical frameworks that would allow historiographies of architecture and urban design to take into consideration the question of migration as a gendered process. Unauthorised immigration has emerged as a generalised fact in all Western economies in the post-Second World War era. In such a context, mobility and migration are constituting elements of urban society. Taking as a starting point the fact that domesticity is a construction of the nineteenth century, the main objective of this paper will be to shed light on how migration challenges the concepts of user, domesticity and citizenship. Saskia Sassen's understanding of immigration as "a process constituted by human beings with will and agency, with multiple identities and life trajectories beyond the fact of being seen, defined and categorised as immigrants for the purposes of the receiving polity, economy and society" is useful in order to better grasp the impact of migration on the status of public space, leading to a more open conception of it and to the reconceptualization of the notion of place beyond traditional definitions, while challenging the boundaries between what is public, communal and domestic. Migrant incorporation triggers processes of place-making which open up new social and conceptual spaces in the city. Over the last four decades, there is a changing paradigm in migration studies that are gradually paying more and more attention to the gender composition of the migration streams. This trend of studying conjointly gender and migration phenomena becomes more and more dominant. Special attention will be paid to methods of gender and migration scholarship drawing on social science approaches, treating gender as an institutional part of immigration studies and establishing legitimacy for gender in immigration studies. The paper will reflect upon the implications of establishing methods based on the endeavour to merge migration studies, urban studies and gender studies for the perception of the concepts of placemaking, displacement and domesticity, on the one hand, and for how the mobility from city to city is understood within the contemporary transnational context, on the other hand. Particular emphasis will be placed on the relationship between the migration processes and social sustainability.
CITATIONS / WORK CITED:
Heynen, Hilde, "Modernity and Domesticity: Tensions and Contradictions," in Hilde Heynen and Gülsüm Baydar, eds., Negotiating Domesticity: Spatial Productions of Gender in Modern Architecture (London; New York: Routledge, 2005), 12.
Nawyn, Stephanie J., "Gender and Migration: Integrating Feminist Theory into Migration Studies," in Sociology Compass 4, no. 9 (2010): 750.
Saarikangas, Kirsi, Liisa Horelli, "Modern Home, Environment, and Gender: Built, Planned, and Lived Spaces in Post-war Finland," in Alexandra Staub, ed., The Routledge Companion to Modernity, Space and Gender (London; New York: Routledge, 2018), 44.
Sassen, Saskia, "Anti-Immigrant Politics Along with Institutional Incorporation?," in Jenna Hennebry and Margaret Walton-Roberts, eds., Territoriality and Migration in the E.U. Neighbourhood: Spilling over the Wall (Heidelberg, Germany: Springer, 2014), 20-21.
Sinke, Suzanne M., "Gender and Migration: Historical Perspectives," in The International Migration Review 40, no. 1 (2006): 82.
Teaching Agency in Adaptive Refugee Housing
Nancy Cheng, University of Oregon
Earl Mark, University of Virginia
Grace Aaraj, University of Oregon
Joachim Kieferle, Hochschule RheinMain
Marziah Rajabzadeh, University of Oregon
Ryan Maruyama, Behnisch Architekten
Abstract
1. Introduction
Man-made and natural disasters demand that architects explore taking a pro-active role in spatial justice. Aggravated by systemic inequities and increased urban density, forced migration has become common. In grappling with housing those facing political and economic hardship, this research group is examining how self-build agency can be encoded into tectonic systems. Studies show that refugee communities fare better if empowered as key decision makers. We examine how building systems can enable future inhabitants to take a more significant role in shaping their environments.
2. Preparing for uncertainty – connecting classroom to practice
We are teaching a series of related design studios, seminars and lectures in 2020-21 that examine how connection design can engage local stock materials to yield accessible DIY on-site assembly.  To support the teaching, we are developing prototype kits of parts based upon joints that can use locally available strut elements to generate varied building configurations. The quickly deployable structures are designed to transition into permanent settlements with consideration of site context and vernacular approaches.
Innovation is needed not only in the end-product, but also in the process and timeline. This group represents practice and education in five countries spanning the Middle East, Europe and North America, at different career stages from recent grad to seasoned professors. In addition to sequential courses at one university, we contribute to and benefit from distributed teaching efforts.
Our work examines the position of the architect as a domain expert in refugee housing. Uncertainty in resources, political instability, security, health and safety upends the role of traditional design experts as leaders and requires agility in engaging community voices. The timeline for design is viewed in short, mid and longer-term perspectives against a backdrop of political or environmental instability, possible impermanence, and the uncertain availability of resources.
3. Agile design for various cultural settings
The focus is on community agency: how to design for it, and how to teach studio in ways that accord with real experience in the field – where architectural design must anticipate participant engagement. Instead of providing a set program and locale, the studio can demand students use the agile thinking required in an emergency. Housing refugees requires improvisation: an immediate assessment of who is in charge and who can build. Accordingly, we account for local ingenuity, materials, and expertise in building; and address timeline and budget.
Finally, we  explore a site design method that considers a temporary to a more permanent settlement, where cultural and social practices are reflected in a community's spatial pattern. Poor cultural fit has led to the abandonment of sound disaster relief housing in locations from Haiti1 to Sri Lanka. Thus, at the building scale, we incorporate resident build-out ideas from the Open Building2 movement and Aravena's Incremental housing3. At the community scale, our work is informed by the EnneadLab4, Co-housing5 and Pocket Neighborhoods6.  We seek ways to adjust our studio pedagogy to a more uncertain world.
CITATIONS / WORK CITED:
Payton, Claire Antone. "Concrete Kleptocracy: Building the Foundations of Disaster in Haiti", In Critical Disaster Studies: Rethinking Disaster, Vulnerability, and Risk, Jacob Remes and Andy Horowitz, eds, Pre-publication Draft, February 2018.
Kendall, Stephen, Four Decades of Open Building, Architectural Design, September 2017
Aravena, Alejandro. Elemental: Incremental Housing and Participatory Design Manual, Hatje Cantz, 2013
EnneadLab, Rethinking Refugee Communities, http://www.enneadlab.org/projects/rethinking-refugee-communities
Durrett, C. & McCamant, K. Creating Cohousing: Building Sustainable Communities 

New Society Publishers, 2011.

Chapin, Ross. Pocket Neighborhoods: Creating Small-Scale Community in a Large-Scale World, Taunton Press, 2011.
UNHCR Shelter and Settlement Section. Division of Programme Support and Management"Shelter Design Catalog." January 2016. PDF File.
12:00 – 13:00 EST /
18:00 – 19:00 CET
Research Session
1 HSW Credit
Closing the Loop: Circular Materials
Moderator: Janike Kampevold Larsen, Oslo School of Architecture and Design
Down to Earth: Using Natural Building Materials for Community Resiliency
Lola Ben Alon, Carnegie Mellon University
Abstract
Natural building materials are critically needed for modern building to dramatically reduce carbon-intensive and extractive construction practices. Building materials such as rammed earth, cob, hemp and straw, and fungal mycelium, offer a minimally processed, non-toxic, and community self-sufficient alternative to conventional building materials. Constructing with these materials maximizes the potentials of freely available resources, while engaging local communities, regardless of skills, including families and children. Despite these advantages, natural building materials are not widespread because their policy and environmental measures are inadequate to perform decision making in the design process, and they are not widely implemented in educational programs of building professionals.
This study presents a design-build methodology that fosters academic and community connections for building with natural building materials. Specifically, the presented teaching structure equips interdisciplinary teams of architecture and engineering students with both theoretical knowledge and hands-on building experience of a range of natural materials for different climates. While making a sensitive choice of materials, technical details, and participatory processes, students collaborate with local communities to foster circular economy, create know-how to improve living conditions in the local context, and support a bottom-up form of capacity development. Hands-on workshops provide students with insights from field and give the opportunity to gain expertise of alternative building modes.
The presented methodology resonates with current research on natural building materials that aims to enhance the performance, perception, and policy of these materials. The work presented in this paper contributes critically needed environmental architecture curriculum to catalyze the advancement of healthier and more environmentally sound commitments to earthen construction worldwide.
CITATIONS / WORK CITED:
MacDougall, C. (2008). Natural building materials in mainstream construction: lessons from the UK. Journal of Green Building, 3(3), 1-14.
King, B. (2017). The New Carbon Architecture: Building to Cool the Climate. New Society Publishers.
Racusin, J. D., & McArleton, A. (2012). The natural building companion: a comprehensive guide to integrative design and construction. Chelsea Green Publishing.
Niroumand, H., Kibert, C. J., Barcelo, J. A., & Saaly, M. (2017). Contribution of national guidelines in industry growth of earth architecture and earth buildings as a vernacular architecture. Renewable and Sustainable Energy Reviews, 74, 1108-1118.
Serrano, S., de Gracia, A., & Cabeza, L. F. (2016). Adaptation of rammed earth to modern construction systems: Comparative study of thermal behavior under summer conditions. Applied energy, 175, 180-188.
Miccoli, L., Müller, U., & Fontana, P. (2014). Mechanical behavior of earthen materials: A comparison between earth block masonry, rammed earth and cob. Construction and building materials, 61, 327-339.
Building on Material: Towards Circular Construction in the First-Year Design Studio
Felix Heisel & Val Warke, Cornell University
Abstract
Human influence on the socio-economic and ecologic systems of planet Earth has become so dominant that, in May 2019, the Anthropocene Working Group of the International Commission on Stratigraphy officially voted for the introduction of a new unit on the Geological Time Scale — the epoch of humans, or the Anthropocene.[1] This development is especially relevant to architects and engineers, since buildings account for more than 50% of the consumption of global finite resources, 39% of global carbon dioxide emissions, as well as 50% of global solid waste production, over their full life cycles.[2] All of these factors are dominant causes of climate change. We believe that the construction industry requires a complete paradigm shift in the way we design, build, and manage our built environment: a shift from linear resource consumption to circular material usage.
This paper describes the application of this theory into the curriculum of a first-year Bachelor of Architecture design studio, as well as the teaching methodology developed to facilitate this paradigm shift. The significant steps of the process are illustrated through examples of student work from the Spring 2020 design studio.
'Circular construction' addresses both the re-activation of anthropogenic material stocks in today's already built environment as well as the design of buildings as material depots for future construction. Detailed and precise material information as well as designing for adaptability and/or disassembly are prerequisites for both of these aspects. At the heart of the development of the syllabus is our conviction that circular design and construction requires detailed material knowledge at the earliest stage of every design process. Consequently, over the course of the semester, each student was assigned two design parameters presented in the form of a postcard, depicting (1) a raw material and (2) a reversible joint typology. In combination with a third postcard—the site—this technique generated sixty unique results from the same design brief: a small workshop for a craftsperson.
After the initial material research where students aimed to understand the chemical and physical specifications of the 'chosen' material throughout several use cycles, the studio repeatedly shifted in scale, from 10:1 to 1:500, thereby challenging the spatial and constructive qualities of the given joint typology while observing various material behaviors as they ranged from detail to building to 'urban' scales. Bringing together the lessons learned, the final workshops were designed to be constructed for adaptability and disassembly, utilizing throughout all aspects of their designs circular materials and reversible connections. Developed from intrinsic material specifications and capabilities as well as a life-cycle perspective, the resulting design proposals seem both oddly familiar and excitingly innovative, and ideally initiating in the students a strong conceptual vector that should propel their awareness of environmental responsibility throughout their educational and professional careers.
---
CITATIONS / WORK CITED:
[1] Anthropocene Working Group. 2019. "Results of the Binding Vote by AWG." Subcommission on Quaternary Stratigraphy. http://quaternary.stratigraphy.org/working-groups/anthropocene/.
[2] Transparency Market Research. 2020. "Construction Waste Market – Global Industry Analysis, Size, Share, Growth, Trends, and Forecast 2017 – 2025." Albany, NY: Pre-Book Report; International Energy Agency and the United Environment Programme. 2018. "2018 Global Status Report: Towards a zero-emission, efficient and resilient buildings and construction sector."
The Circular Installation
Mary Hale, Northeastern University
Abstract
Ubiquitous in our studios and environmentally corrosive: foam board, foam core, acrylic, and PVC to name a few examples, are energy intensive, toxic to produce and persistent.  These persistent materials may try to find an alibi for use in the longer life of a building, but in an architectural model or installation, that alibi falls apart.  A model's serviceable lifespan may be a mere twenty minute presentation followed by twenty minutes to photograph, and then into overflowing waste bins whose contents flow to a landfill where they will last through millennia.
The Circular Installation Studio confronts the disconnect between the nearly eternal lifespan of our materials and the exceedingly short lifespan of the physical artifacts of our design process.  We confront this issue through materials research and experimentation, materials analysis, design of temporary physical artifacts, and disposal of these artifacts.  Thereby the studio provides a window into material flows, from whence they come and to where they go, giving students a greater appreciation for how their choices impact the environment.
During the materials research and experimentation phase, students receive supply kits.  These kits include algae and seaweed based extracts such as Agar Agar, Kappa Carrageenan, Carrageenan Iota, Spirulina, and Alginate.  In their own kitchens, students combine these materials with glycerine, water and various other waste products like egg shells, coffee grounds, newspapers, leaves and mushroom spores, to create and cast bioplastics with different properties.  Students share their experiments with each other and discuss the merits of these materials for practical use.
Following the experimentation phase and with guidance from faculty with expertise in material assessment, students perform analytical studies of their most promising materials.  Biodegradability tests, life cycle assessments, toxicity assessments, water footprinting quantifications, and biodiversity impact studies form a holistic picture of a material's "nutritional" value to guide students in materials selection for the subsequent design intervention phase.
The design intervention phase begins by prompting students to design a spatial installation responding to physical phenomena.  Due to the remote nature of the studio, students work independently on projects that fit within the home workspace.  Projects range from bodywear to spatial installations where students build a full-scale component of a larger project. Following this phase of the studio, students present their work at a virtual review juried by outside critics.  Students are assessed by the conceptual rigor and craft of their projects, as well as its "nutritional" value and promise for circularity.
The final act of the studio is the ceremonious disposal of the projects, when they are given back to the earth in the form of composting, decomposition into parts that can be reused, or even consumption by the designer.  Students document this final act through video, drawings and analytical diagrams that tell the story of the future life of their projects as they are metabolized by human and non-human actors.
Throughout the semester, students read and discuss texts that support and enrich their quest to answer the question, "What does it mean for a material to be circular?"
CITATIONS / WORK CITED:
Beim, Anne, Ulrik Stylsvig Madsen, Charlotte Bundgaard, Karl Christiansen, Thomas Bo Jensen, and Claus Bech-Danielsen, eds. Towards an Ecology of Tectonics: The Need for Rethinking Construction in Architecture. Stuttgart: Edition Axel Menges, 2014.
Colomina, Beatriz, and Mark Wigley. Are We Human? Notes on an Archaeology of Design. Zürich, Switzerland: Lars Mul̈ler Publishers, 2016.
Iturbe, Elisa. LOG 47 – Overcoming Carbon Form. S.l.: Anyone Corporation, 2019.
McDonough, William, and Michael Braungart. Cradle to Cradle: Remaking the Way We Make Things. 1st ed. New York: North Point Press, 2002.
Stevens, E. S. Green Plastics: An Introduction to the New Science of Biodegradable Plastics. Princeton: Princeton University Press, 2002.
Thomas, Dana. Fashionopolis: The Price of Fast Fashion & the Future of Clothes, 2020.
Weisman, Alan. The World without Us. New York, NY: Picador/Thomas Dunne Books/St. Martin's Press, 2008.
30-minute

13:30 – 14:30 EST /
19:30 – 20:30 CET
Research Session
1 HSW Credit
THE CROSS-DISCIPLINARY – OUTDOOR CLASSROOM
Moderator: Xenia Adjoubei, Nikola Lenivets Classroom
WaterLines: Speculative Design in the Threshold Between Land and Water
Irene Perez Lopez, University of Newcastle
Abstract
Water shorelines served as the origin and evolution of civilisations and cities, which occupied river basins, deltas, and floodplains, taking advantage of the water ecosystems for agriculture, farming, fishing and transport. Human civilisations shaped rivers and shorelines to control the variant periods of drought and floods present in such ecosystems. Since industrialisation, the modifications of the natural environment created substantially greater impacts, resulting in a disconnection between the built environment and the natural water systems. Therefore, the current impacts of unpredictable events linked to climate change are amplified without the natural protection inherent to water ecosystems, exponentially impacting and threatening inhabitation.
Newcastle's delta and estuary is located in the second largest catchment in New South Wales (NSW), the Hunter River Basin, and was the first urban settlement in NSW in the 18th century. Before European settlement in Australia, the Awabakal aboriginal tribe inhabited the coast around Newcastle. Water was integral to their culture and a way of living since the area has a wealth of biodiversity including marine environments, river, estuarine wetlands, creeks and forested areas. The estuary and delta compose a unique landscape, strongly modified by an intensive history of land reclamation, industrial activity, and coal extraction since European settlement. Efforts have being done to relink the city and the waterfront, although vulnerable ecosystems have been destroyed and the entire shoreline has been modified. As a consequence, the city is facing, as many other coastal and estuary cities, the effects of unpredictable events and the effects of climate change.
"WaterLines", the undergraduate design studio ran at the School of Architecture and Built Environment at University of Newcastle, explore the implications of living in the threshold between land and water as space altered by the transitory actions of water: reimagining the connection between water, humans and non-human inhabitation; envisioning challenges and opportunities for waterfront cities being exposed to unpredictable events and dynamics forces (effects of climate change, recurrent and redundant floods affecting the city as well as the risk of potential tsunamis); and speculating with methods and approaches to design with water as an element in constant transformation and as an instrument to re-think the design of the city and its relationship with the non-built environment. Projects propose speculative urban and architectonic scenarios for Newcastle 2050-2100, developing tools and techniques appropriate for working on a particular type of landscapes of change: a city archipelago.
It Takes a Village: De-Colonising the Architecture Curriculum
Samantha Martin-McAuliffe, University College Dublin
Abstract
In the very least, the NAAB 'History and Global Culture' requirement demonstrates a commitment to diversifying the curricula of design schools. Yet it can also be interpreted as an invitation to reimagine and de-colonise the ways we teach architecture in the round.
Who communicates the histories and building practices of other people? Charged with the task of teaching global architecture at our school, we jettisoned the idea of expanding the traditional, lecture-based survey course and instead established an active-learning initiative that foregrounds the knowledge of many rather than a privileged few. This 'we' is a collective of educators from the disciplines of architecture, biology, archaeology, world heritage conservation and civil engineering. This paper presents the first case-study of our teaching initiative: a 'learning laboratory' located in the Samburu, a region in north-central Kenya that is about 400km north of Nairobi.
Our lab is a co-creation between members of the nomadic-pastoralist Samburu tribe and architecture students. Led and supervised by local women, it fully documents the entire process of constructing a vernacular Samburu house. Students are first grounded in the deep-rooted history of this architecture and its attendant culture and ecology. They learn to identify building materials, and are taught how to site the house in the landscape. Under the guidance of locals, the students construct the house and learn how it should be prepared for inhabitation. Entwined in this process is an awareness of how this way of building will soon be history in the most literal sense: Samburu architectural culture is vanishing due to the impacts global warming. As such, this collaborative process brings architecture into convergence with climate change, migration, race and gender.
The abiding principal here is the acquisition of knowledge without presumptions. Our students learn through listening to a plurality of voices, and this not only informs but also shapes our wider curriculum. Once home, our students become teachers, communicating and sharing their experience through peer-learning and an architectural exhibition. This in turn is used to teach global culture across the school and to develop further case-studies for the initiative.
CITATIONS / WORK CITED:
https://iarc.ie/exhibitions/previous-exhibitions/samburu-stories/
'Samburu Vernacular Architecture', Nkatha Gichuyia, Peter Makachia, Haile Leseeto, Samantha Martin-McAuliffe, Brendan O'Neill, Claire Cave and Martina Caplice. Global Architectural History Teaching Collaborative, Andrew W. Mellon Foundation, 2019-2020
'Samburu Settlement Patterns,' Nkatha Gichuyia, Peter Makachia, Haile Leseeto, Samantha Martin-McAuliffe, Brendan O'Neill, Claire Cave and Martina Caplice. Global Architectural History Teaching Collaborative, Andrew W. Mellon Foundation, 2019-2020
The Cross-Disciplinary Classroom: Exploring Climate, Design and Community Resilience
Cleary Larkin, Jeff Carney & Morris Hylton, III
University of Florida
Abstract
University of Florida has advanced cross-disciplinary  coursework that centers applied design research on climate change, with focus on social equity, placemaking, and adaptation in coastal communities. Case studies from the Florida Climate Institute's (FCI) Spring Fieldcourse and the Historic Preservation Program's Preservation Institute Nantucket (PIN) illustrate the evolution of these initiatives, and the instrumental shaping of the upcoming Envision Resilience Nantucket Challenge, a multi-university effort to engage a nationwide network of design courses in adaptation research.
The FCI Fieldcourse has spanned ecological systems, built environment and community engagement frameworks with faculty and students from design, planning, historic preservation, engineering, law, communications, science, and agriculture, among others. The 2016 Cedar Key Fieldcourse focused on ecological, coastal and marine issues in a small fishing village on the Gulf of Mexico. The 2018 St. Augustine Fieldcourse evolved to study built environment climate impacts, with students proposing adaptation strategies for increased coastal flooding. The 2020 Port St. Joe Fieldcourse focused on long-term recovery and resilience following Hurricane Michael (2018). Students participating in the Fieldcourse have consistently noted a broadening of their perspective and a new interest in the value of a cross-disciplinary approach for their future professional work.
Approaching the  fiftieth anniversary of its official founding, PIN represents the evolution of historic preservation studies from concern for the changing built environment to the intersection of human and nature as representational of culture and history. Shifting its focus to rising seas and resilience, the pedagogical model has become more valuable to both student and community in addressing a climate priority: increased flooding events. PIN's newest initiative, Resilient Nantucket, includes researcher and student work to digitally document historic buildings in relation to the waterfront, prepare 3D models and visualizations of sea level rise, and assess the vulnerability of built and natural environments.  In 2020, PIN's cross-disciplinary student teams assessed the cultural landscape of the South Washington Street area to prepare a strategic framework for adaptation and enhanced resilience.
The work of PIN has informed the development of the Envision Resilience Nantucket Challenge by ReMain Nantucket, an island-based non-profit dedicated to a more sustainable and resilient community. Based in part on the FCI Fieldcourse model, in Spring 2021 design colleges from across the U.S. will assemble student teams of architects, landscape architects, planners, engineers, policy experts, and conservationists to reimagine Nantucket's core and historic waterfront. Student learning outcomes will include applying lessons learned from coastal communities around the country and proposing globally transferrable approaches to the impact of sea level rise.
This paper addresses the evolving methodology of each program and the changing relationship of cross-disciplinary design research for the breadth of iterative solution-based thinking for climate change.  The case studies highlight potential gaps in disciplinary partnerships and future opportunities to support a broad network of design dialogue that incorporates the local experience of adaptation research. Concluding thoughts explore the student experience in cross-disciplinary learning and the value of strategic application of design, science and social science for addressing the critical complexities of climate change.
CITATIONS / WORK CITED:
Buchanan, R. (1992). Wicked Problems in Design Thinking. Design Issues, 8(2), 5-21.
Carney, J. (2015) Delta Building: Science, Engineering, and an Opportunity for Design Leadership. ACSA Proceedings. New Trajectories in Academia: Contested Settlements.
Lerch, D. Ed. (2017). The Community Resilience Reader: Essential Resources for an Era of Upheaval. Washington: Island Press.
Maher, R., Maher, M., Mann, S., & McAlpine, C. A. (2018). Integrating design thinking with sustainability science: A Research through Design approach. Sustainability Science, 13(6), 1565.
Masterson, J. H., Peacock, W. G., Zandt, S. S. V., Grover, H., Schwarz, L. F., & Cooper, J. T. (2014). Planning for community resilience: a handbook for reducing vulnerability to disasters. Washington, D.C.: Island Press.
Moore, S. A. (2017). Knowledge, Education, Power and Production: Public Interest Design in North America. Journal of Architectural Education, 71(1), 46–55.
Business as Unusual: Pedagogical Experiments
Moa Carlsson, Remo Pedreschi, & Simone Ferracina
University of Edinburgh
Abstract
The relationship between design, material processes and their application has been a consistent theme in the teaching and research at the University of Edinburgh, School of Architecture and Landscape Architecture. This work was strengthened and consolidated with the formation of the Architectural Research Workshop and its increased ability to produce large-scale prototypes, and has intensified in recent years as we rethink architectural pedagogy in response to the impacts of climate breakdown and its associated injustices. This paper presents a selection of courses and pedagogies, developed by academic staff at University of Edinburgh, that seek to take the environmental crisis as an opportunity to prototype novel construction materials, fabrication protocols, and architectural design methods, foregrounding an open-ended design process that privileges encounters with pre-existing materials over the architect's own aspirations and ideas. In three teaching projects, and across several years and programmes, we outline an approach that emphasises reuse and repurposing practices in relation to making (material processes and affordances) and making visible (diverting material flows; reclaiming values and valuing protocols).
These practices encourage a direct engagement in material processes through experiments and full-scale prototyping, embodying a probabilistic approach according to which final outputs are drawn and developed from the material processes themselves. This open-ended pedagogy has investigated the Circular Economy and explored the material affordances–both at the molecular and molar scale–of a diverse range of objects: from typical construction materials such as CLT, aluminum framing and PLA, to atypical ones like dredged waste, hair, and discarded objects (rags, metal scraps, glass bottles, milk cartons, etc.). Here, notions of architectural authorship and hierarchy are contested and modified both within the studio–with the tutor and student sharing a trajectory of discovery, rather than imparting knowledge to one another–and in the exchanges between the architect and its materials, which no longer endorse the expression or embodiment of intents, but are encountered and 'listened to' as co-designers.
These approaches demand that work be not (only) assessed according to final outputs (the beautiful or considered object or building as desirable outcome), but in relation to the technical platforms, material flows, supply chains and labour practices associated with them, questioning our very assumptions and biases in the adjudication of meaning, beauty and value. In the case of the sourcing, diversion and repurposing of waste materials, for example, a vast amount of work is associated with invisible cleaning and reconditioning practices, and with the establishment of reliable local networks of participation, collaboration and care.
The work presented here is therefore not predicated on technological solutionism. Our project briefs aim to develop imaginative proposals and critical responses to the climate emergency, challenging past and present patterns of growth, consumption and extraction and engaging sites as 'thickened' landscapes rich in cultural and material histories, and as collections of distant geologies, industrial processes, and social relations. The paper presents these on-going pedagogical experiments, identifying tentative successes as well as the resistance these approaches encounter in mainstream architectural culture and media.
13:30 – 14:30 EST /
19:30 – 20:30 CET
Research Session
1 HSW Credit
ENVIRONMENTAL MORPHOLOGY – THERMODYNAMIC PERFORMANCES
Moderator: Simone Giostra, Milan Polytechnic
Open Thermodynamic Design: Exploring Dialectic Design Processes through Mass Timber
Alex Timmer, University of Wisconsin-Milwaukee
Abstract
Increasingly architects are asked to design buildings that address the environmental concerns of our contemporary and future condition. This is typically achieved through the adherence to well-established standards and guidelines. While programs like LEED have provided much-needed clarity; that clarity has come at the expense of a more comprehensive assessment and radical innovation. As William W. Braham notes, LEED has resulted in an increase in the market penetration of environmentally focused practices, but it has done little to promote the fundamental change that is necessary. [1] This paper examines a pedagogy that seeks to resist these established approaches and instead advance our ability to address environmental concerns as designers through a dialogue with material utilizing criteria such as its material sourcing, carbon footprint, and microclimate as drivers of design. This dialogue welcomes material agency as an active and critical participant in establishing the form and performance relationship. This paper articulates the process utilized in a 3 credit seminar which asked students to design a mass timber cabin sited on a tree farm in which the material for that cabin is harvested from the site. This process asks the students to consider a series of dialectic relationships between the material, the site, the form and the microclimate of their cabin. This reciprocal design process that repeatedly changes scales allows the students to engage environmental design as a systematic dialogue at multiple scales of time, space, and energy establishing an interconnected relationship between form and performance.
This paper articulates the process by which students were given a site in which they harvest a set amount of timber from and then use that material for the construction of a small mass timber cabin located on the very same site. Each iteration involved tumbling the cabin into different positions and asking the students to account for a new seasonal criterion. Each tumble reterritorializes earlier design decisions and requires the students to reevaluate those decisions under new material and climatological conditions. The cabin has three positions, a summer, fall and winter. Each position requires the students to address climate issue such as buoyancy ventilation, cross ventilation, and the stratification of air. As the students make design changes, they harvest more lumber from the site. This creates a series of dialectic relationships at multiple temporal and spatial scales. Key issues, such as the number of trees cut down and the scale of their cabins, are tempered by discussions around embodied and sequestered carbon. This paper examines how these speculative projects ask students to consider design as part of a open thermodynamic system in which the building is a momentary physical manifestation of larger energy and material flows by speeding up certain.
CITATIONS / WORK CITED:
[1] Braham, William W. Architecture and Systems Ecology: Thermodynamic Principles of Environmental Building Design, in Three Parts. Routledge, 2016.
Performative Architecture: Outcome of Assumptions
Christopher Meyer, University of Miami
Abstract
'Do not fight forces, use them.'
Buckminster Fuller (American Architect 1895 – 1983)
Fundamentally, the core function of architecture is to define interiority from exteriority, with the intention of reshaping harsh or inhospitable conditions into comfortable environments of inhabitation, the meso-environment: warmth, coolth, dry, wet, dark, light, and secure.  These alterations to atmospheric conditions of the meso-environment remains a question of energetics.  In American Building 2, James Marston Fitch recognizes architecture as an instrument capable of modulating energy flows responsible for the meso-environment atmosphere and subsequently requested the discipline of architecture judge buildings through their performance.1  These assertions published by Fitch's in 1947 were not aimed at climate change or energy demands, but instead were concentrated on architectural accountability.  The core lecture course Environment | Building | Systems (E|B|S) acknowledges Fitch's request and posits the methods and techniques used to shape interior environmental conditions cannot be conceived in isolation, but, instead as a collective of interconnected decisions– a system thinking approach.
Through a union of lectures, workshops, hands-on exercises and physical testing, the E|B|S course introduces students to the looming energy and environmental issues facing the discipline of architecture.  Course content is delivered explicitly through the lens of energy, reframing investigations in architectural precedents, proposals and analysis lest by formal interests but instead through performative measures.  Operating as a supporting course to the technical and integrated studios, design ideas are tested, interrogated, and analyzed as students are exposed to the successes and failures of their architectural strategies.
The paper Performative Architecture: Outcome of Assumptions, will focus on the evolving curriculum within the E|B|S course; specifically two exercises employing physical testing and environmental metering– a Climate Walk and a Foam-Box-Model– linking atmospheric conditions with design decisions through quantifiable data of thermal modulation.  Through a series of systematic iterations investigating color, shading elements, thermal mass and phase change materials students learn how to manipulate the temperature profile of the meso-environment through form and material.  The physical testing provides quantifiable empirical data to otherwise assumed outcomes of design decisions. Ultimately, these exercises implement a rewarding process to design decisions that reinforce performative form augmenting the relationship between form and the interior temperature profiles.  The outcomes in the E|B|S course position energy and environment as design drivers influencing formal explorations, spatial configuration, and material selection directly translating to studio projects.  The primary course objective is to provide emerging students methods and techniques to address the imminent pressures of climate change through performative architecture4
'Man's energy and health depend in large measure on the direct effects of his environment.'
Victor Olgyay (Architect 1910 – 1970)
Finally, an underlying but equally critical impetus to the class curriculum is the practice of Consortium Community. Through the development of a simple algorithm; a range of learning parameters that each student may experience during this current expanded modalities are analyzed and sorted to create equitable learning communities. These communities are composed of ten students and utilized for class exercises to build and disseminate knowledge.
CITATIONS / WORK CITED:
1 Marston James. American Building 2: The Environmental Forces That Shape It. Houghton Mifflin Co., 1972.
 2Olgyay, Victor, et al. Design with Climate: Bioclimatic Approach to Architectural Regionalism – New and Expanded Edition. Revised, Princeton University Press, 2015.
3 Banham, Reyner. The Architecture of the Well-Tempered Environment. 2nd ed., The University of Chicago Press, 1984.
4Course objectives from EBS Course Syllabus. Specific Syllabus not provided as a means to abide by requested anonymity.
Africa Studio: Mangue Negotiations
Marcos Barinas, University of Illinois, Urbana-Champaign
Abstract
Environmental Morphology-Pedagogical Drivers in the Form of Performance
Studio Africa: Mangue Negotiations
The study of coastal cities has been traditionally conditioned to a Eurocentric vision of space, where the importance of the metropolis and its infrastructure is imposed over the singularities of the people's relationship with landscape and nature. Coastal cities in the West Africa have are potential laboratories of climate adaption for building and social space. The sea is an essential part of life for tropical cities, providing vital ecosystem services to urban communities. The coastal natural ecosystem is also a major inspiration for literature, music and cultural events. However, It is often severely impacted by industries that impulse urban growth, like tourism, trade and travel.
The mangrove forest is a very important environmental ecosystem for the future, but it is also a space of political resistance. It is the perfect expression of Black Atlantic Modernism: Transgressive, transatlantic, inclusive, always renovating itself through resistance; a social ecumene where culture is not rooted in the past nor floating away to the future. This landscape has been food for thought to contemporary cultural manifestations like Recife's Mangebeat, Port of Spain's Soca and New Orleans' Bounce. However, mangroves are one of the most threatened habitats on earth, with an annual loss outpacing other tropical rainforests. Mangrove in Africa are rapidly declining, It is estimated that an additional 25% will be lost by 2025 due to rapid development in coastal cities.
Map Making: The studio focuses on challenging traditional methodologies embracing science and big data towards more creative collaborative processes. The experiment on CONCEPTBOARD map making inverts the technicality of drawing, challenging our abilities as designers to map, model, and represent the environment within the aesthetics of remote collaboration.
Assigned themes will give the students a direction into the discussion of many fundamental concerns on the ecosystems of West African coastal cities. The students will read, research, discuss and synthetize on the six topics selected.  We will discuss on artificiality and authenticity, values, strengths and vulnerabilities. Parallel to the lectures and readings the students will produce a collaborative conceptual map supported on the ongoing conclusions of the thematic module.
Green: Coastal ecosystems and sustainability.
Blue: Global economics, trade and tourism.
Orange: Cultural industries and creative economies.
Gray: City life and urban footprint.
Pink: Vulnerability and inequality.
Brown: Materials, tectonics and circular economies.
We will make use of a Hy-Flex online delivery option where students will be able to interact with the instructor and peers, both on synchronous and asynchronous mode. We will make use of three online resources: GOOGLE DRIVE AND MAIL for internal mail, news, reading material and project submissions; CONCEPTBOARD for Asynchronous online meetings, crits and corrections; and ZOOM for Synchronous meetings and lectures.
The map has been designed to be explored and browsed through the web. Zooming in and out is the way of getting specific information depending on scale and location.
Temporal Boundaries: Multiscalar Dynamic Modeling Techniques for Climate Change and Design
Susannah Dickinson & Aletheia Ida, University of Arizona
Abstract
The climate change emergency requires that we drastically re-evaluate the design of the built environment and our pedagogical methods, tools and curricula. This essay addresses the issue directly through dissemination of both the framework and outcomes from an upper-level architecture design studio course that focuses on this challenging problem and hypothesizes on future, broader curriculum changes. "There is a common conceptual framework underlying all these complex phenomena and that the dynamics, growth, and organization of animals, plants, human social behavior, cities, and companies are, in fact, subject to similar generic 'laws'."[1] At its core, the methodological framework insists upon interscalar observation and performative analysis across natural biome dynamics, the built environment, and sociocultural conditions to understand their connections and relationships and see that our climate emergency is having a disproportionate impact on disenfranchised communities.
Our essay disseminates digital methodologies for linking interscalar contexts through grounded research and climate change investigations within the Sonoran Desert region of Arizona, USA and Sonora, Mexico. This robust natural biome is a complex natural ecosystem with climate change challenges of drought, forest fires, rising currents, and heavy storms. In addition, because of the challenging political context at the border of Mexico and the United States and the presence of a physical boundary, migration paths, ecological flows and humanitarian crises are further exacerbated [2]. The methodology integrates knowledge of climate and complexity theories with advanced digital technologies from different disciplines to provide emergent potentials for our future. We investigate the use of digital tools, such as ArcGISPro for regional data mapping, microphotography imaging software and point cloud dynamics, and intermediary Rhino-Grasshopper plug-in platforms to link the regional and micro-scales with dynamic systems' logics. In addition, the integration of Processing and Arduino tools allows for live data collection and feedback into visual animations, both from global social networks and local 'invisible' information, which inform aspects of stochastic and heuristic modeling techniques leading to alternative decisions in the emergent, form-finding design process.
Parallel modes for integrating accessible micro-sensing data collection technologies with multi-dimensional digital design methods enable expanding ecologies by allowing for new performative layers of information to intersect where previously hidden. Knowledge of complexity and network science is established as it helps students understand the complex phenomena around them and make connections across multiple fields. "Four subject areas are fundamental to the study of complex systems: information, computation, dynamics and chaos, and evolution […] life and evolution can be mimicked in computers, and conversely how the notion of computation itself is being imported to explain the behavior of natural systems." [3] In this sense, the emergent design process across micro- and macro- contexts of physical and cultural information culminate in design proposals that simultaneously educate and mitigate current unprecedented climate change impacts. Using the lens of both a microbiologist and geologist, as well as a climatologist and humanitarian, the techniques engaged throughout this design process force transdisciplinary territories to converge.
CITATIONS / WORK CITED:
[1] West, G. (2017), Scale – The Universal Laws of Life, Growth and Death in Organisms, Cities and Companies, Penguin Books, New York.
[2] Beaumont, L. J et al., 2011. Impacts of climate change on the world's most exceptional ecoregions. Proceedings of the National Academy of Sciences – PNAS, 108(6), pp.2306–2311.
[3] Mitchell, M. (2009), Complexity – A Guided Tour, Oxford University Press, Oxford.
13:30 – 14:30 EST /
19:30 – 20:30 CET
Special Focus Session
1 HSW Credit
Moderators:
Xan Lilehei, US Architects Declare
Andrew Waugh, Waugh Thistleton Architects, University of Arkansas
Panelists:
Debbie Chen, University of Wisconsin-Milwaukee
Joyce Hwang, Ants of the Prairie, University at Buffalo
Julia Barfield, Marks Barfield Architects, Queen's University Belfast
Ben Pollock, 4D Island, University of Westminster.
Session Description
The crises of climate, biodiversity, and justice must be understood in relation to each other and the urgency of these crises requires immediate transformation in the ways we teach, practice, and build. Architects Declare believes that this means working collectively, across institutions and offices, beyond the boundaries of our roles on individual projects. Incremental approaches will not bring about rapid systemic change and we must leverage the power of the collective to enact a cultural shift. Educators have a significant part to play in this mission and this panel will explore how the work of Architects Declare is directly impacting thinking, teaching, and building across the US and UK in both pedagogy and practice.
30-minute

15:00 – 16:00 EST /
21:00 – 22:00 CET
Research Session
1 HSW Credit
DESIGN AGENCY – BUILDING ACTION
Moderator: Jomy Joseph, Oslo School of Architecture and Design
Teaching Industry Disruption: Studying LBC Projects to Develop Carbon Positive Knowledge, Behaviors, & Advocacy
Caryn Brause, University of Massachusetts, Amherst
Abstract
There is increasing urgency to address the accelerating impacts of human-created climate change by shifting design and construction practices to those that restore and regenerate the earth's systems. Researchers, practitioners, and educators are searching for methods to radically reduce atmospheric carbon dioxide associated with buildings and their operations through carbon positive strategies.
This project considers one pedagogical method for modeling these strategies through a hybrid classroom and field-based applied professional practice course. While the studio remains a primary curricular vehicle for simulating a practice environment, there are domains that continue to be difficult to integrate into this setting and that are essential to achieving carbon reduction targets. Among these are the interrelated domains of professional roles, project delivery methods, collaborative practices, regulatory issues, finances, and labor. This project employs qualitative data analysis1 of student deliverables from a course that integrates these topics into the curriculum through the study of active and recently completed Living Building Challenge (LBC) projects.
Over the last three decades, the architecture, engineering, construction and owner (AECO) community has developed certifications and rating systems to contend with the economic, social, environmental, and regulatory contexts in which these fields operate. The stringent LBC is considered among the most wide-reaching, employing buildings to shift system behaviors in order "to build an ecologically-minded, restorative world for all people."2 The LBC is organized into seven "Petals," many of which address operational and embodied carbon reduction strategies, as well as drawdown approaches beyond the building scale. These Petals comprise requirements for Place, Water, Energy, Health & Happiness, Materials, Equity, and Beauty.
This research considers work produced by three sections of students who assessed two LBC projects by reviewing project documentation, conducting construction visits, and interviewing team members. Employing QDA, student deliverables were coded for quantitative and qualitative evidence that studying LBC projects increased students' understanding of the integrated organizational, design, and construction strategies necessary to achieve carbon reduction targets. The coding focuses on student understanding of short- and long-term carbon management strategies3 with a focus on the difficulty of achieving these strategies in real-world settings. For example, students found that meeting the LBC criteria for the Energy Petal by shifting energy sources and designing for energy efficiency4 was easier than the meeting those of the Water and Materials Petals. As in many jurisdictions, the strategies necessary to achieve the net-positive water imperative conflict with building codes and health department regulations and require a fine-tuned approach to occupant behavior.5 And within the Material realm, students learned about selecting carbon-sequestering structural systems and low-carbon material palettes. But they also learned they would need to become advocates to address supply chain limitations and lack of transparency which make it difficult to assess environmental impact and human health concerns.6
The research considers how teaching professional practice topics and integrative design through a case-study method focused on LBC projects enables emerging practitioners to understand their ability and agency to disrupt established design, construction, and regulatory systems in order to build a more sustainable and equitable society.
CITATIONS / WORK CITED:
1. H. Russell Bernard, Amber Wutich, and Gery Wayne Ryan, Analyzing Qualitative Data: Systematic Approaches, Second edition (Los Angeles: SAGE, 2017).
3. These projects were certified as Living Buildings under earlier versions of LBC, which predate the ILFI Zero Carbon Certification.
 4."Sector Summary: Buildings," Project Drawdown, accessed April 21, 2020, https://drawdown.org/sectors/buildings.
 5. Joel Sisolak and Kate Spataro, "Toward Net Zero Water: Best Management Practices for Decentralized Sourcing and Treatment" (Cascadia Green Building Council, March 2011), https://living-future.org/wp-content/uploads/2016/11/Toward_Net-Zero_Water.pdf.
6. Jonathan Wright, "From Red List to Ready List – Finding Building Products That Are Not Harmful to People, Humans, or the Environment," Building Energy, Spring 2017.
Natural Adversities: Finding Solid Grounds for School Architecture
Maged Guerguis, University of Tennessee-Knoxville
Abstract
Each year, schools damaged by natural disasters often leave hundreds of thousands of students with no access to education. Therefore, there is an urgency for design research that responds to the demand for affordable, innovative, resilient, and environmentally sustainable school buildings. Studio Mozambique is an advanced design research studio that will focus on the cultural, economic, political, and spatial history of schools in cities susceptible to natural disasters 1,2,3.
Early education has a significant impact on society. It serves as a platform to gain the necessary knowledge and skills to make rational and informed decisions. It is through education that communities can achieve their goals for growth and development. Natural disasters, such as floods, hurricanes, cyclones, and earthquakes, often cause property damage, including schools and educational institutions, disrupting children's education every year. The proposed research seeks to examine the multiple aspects in which schools and education as a whole struggle to find solid grounds post-natural disasters. In many areas of the world, a natural disaster coupled with poverty is not merely a temporal transition or a reversible state. Rather, it has detrimental long-term effects and often results in school shutdowns 3,4.
Tropical cyclones are expected to increase due to climate change, which has contributed to an increase in Atlantic hurricane activity. In Mozambique, over 3,400 classrooms were damaged or destroyed in cyclone-affected regions. In some cases, schools require extensive rehabilitation after being used as emergency shelters for children and families displaced by the storm. School facilities in affected regions of the world should be reconstructed to withstand recurring natural disasters. The proposed research focuses on the development of a new high school project and a master plan for Hlauleka high school in Chokwe, Mozambiqu , which was recently hit by a Cyclone Idai in 2019 (Fig. 1).
The work presented in this paper can serve as a compendium of post-disaster recovery of primary educational institutions. Additionally, it will potentially help to answer these fundamental questions: What are the factors and parameters that inform a more integrated design of a school building? What processes can be adapted for local fabrication or rapid deployment within the limitations of the site? What are the material and construction systems best suited to the limits of transportation and fabrication (i.e., light-weight, local, reused, weather-resistant, adaptability, resilient) 5,6? What strategies could be implemented for the design of school structures for functional integration of sustainable characteristics (i.e., use of local renewable or biodegradable materials and structural optimization)?
The research discussed in this paper can provide fundamental transformative insight into early design stages and its potential impact on contemporary design practices and decision making and planning of the flood-resistant, affordable, resilient, and environmentally sustainable school buildings designs.
CITATIONS / WORK CITED:
[1] Charlesworth, Esther. "Humanitarian architecture: 15 stories of architects working after disaster." (2014).
[2] Sinclair, Cameron, and Architecture for Humanity. "Design like you give a damn: Architectural responses to humanitarian crises." (2006).
[3] Aquilino, Marie Jeannine, ed. Beyond shelter: architecture and human dignity. New York, NY: Metropolis Books, 2011.
[4] Lepik, Andres. Small scale, big change: new architectures of social engagement. The Museum of Modern Art, 2010.
[5] Asquith, Lindsay, and Marcel Vellinga, eds. Vernacular architecture in the 21st century: Theory, education and practice. Taylor & Francis, 2006.
[6] Fathy, Hassan. "Natural energy and vernacular architecture." (1986).
Embedded and Hopeful: A Curriculum for Change
Sarah Keogh, Ball State University
Abstract
The next generation of architects will face unprecedented challenges involving ecological collapse as well as related issues of culturally embedded social and political inequities. Architectural education has a key role to play in addressing this ongoing environmental crisis. Our education, however, tends to lead students through formal-operational type design decision making, focusing on form and aesthetics as opposed to training them to start with site-specific studies of social and environmental need. Perhaps unsurprisingly with this formal design logic as a shared foundation, in architectural academia our discourses that surround sustainability tend to follow these kinds of logics as well, searching for commonalities and ubiquitous solutions. Site-specific social and environmental design approaches also need to become a part of our architectural curriculum.
Long term sustainability will require a shift in societal priorities, away from a culture of consumption and assumed affluence, and toward a studied focus on social needs and embedded ecological priorities. This implies a necessary refocusing which can be achieved through a close examination of everyday local conditions, stressing the specificity and nuance of place and setting. From an architectural perspective, these foci are not disparate from our generalized and formal design approaches, but can and must be co-generative.
This paper will critically examine the first semester of a multi-year undergraduate design course. In this course, architecture students work with students from a variety of other disciplines to create design proposals for the transformation a failing mall into a local sustainability hub. Students teams prioritize programs that directly address local social and environmental issues; in this first semester the design proposals include a homeless shelter, a local food hub, and an ecological education center.
Students worked through concurrent social and ecological goals throughout their design experience, and through cross-disciplinary teamwork, the students learned to examine sustainability and social agendas through different disciplinary lenses. The students also benefited from an immersive learning approach. Community members and local business groups involved the students in discourses which scrutinized initial project assumptions and helped the students to redefine project goals to better address local social and environmental issues. This exposure to actual local needs provided a cognitive and ethical foundation for the students' design approach.
As our design settings become increasingly more complex and volatile, with social issues of inequity at the fore of escalating ecological issues, the architects who face these challenges will need to be capable of working within and mediating a myriad of local complexities. Through a critical examination of this course's learning outcomes, this paper will discuss a potential trajectory for a hopeful architectural design curriculum, one that can better address a future shadowed by the implications of climate change.
CITATIONS / WORK CITED:
Dobson, Andrew. Citizenship and the Environment. New York: Oxford University Press Inc., 2003.
Fleming, Rob and Sagkinda H Roberts. Sustainable Design for the Built Environment. New York: Routledge, 2019.
Harries, Karsten. The Ethical Function of Architecture. Cambridge: MIT Press, 1998.
Orr, David W. The Nature of Design: Ecology, Culture, and Human Intention. New York: Oxford University Press, 2002.
Sussman, Ann and Justin B. Hollander. Cognitive Architecture: Designing for How We Respond to the Built Environment. New York: Routledge, 2015.
Tonkiss, Fran. Space, the City and Social Theory: Social Relations and Urban Forms. Cambridge: Polity Press, 2005.
15:00 – 16:00 EST /
21:00 – 22:00 CET
Research Session
1 HSW Credit
Moderator: Luis Callejas, Oslo School of Architecture and Design
Core Samples Through the Building and City: Past, Present and Future Seen Through Objects, Materials, Debris and Drawings
Aleksandr Mergold, Cornell University
Jason Austin, Academy of Art University
Abstract
Core-sampling has long been used as a method to uncover hidden conditions by archeologists, geologists or glaciologist (or medical doctors, on a much smaller scale of biopsy) by physically extracting fragments of the natural and built elements embedded into their contextual situations as a coherent object. This investigative process, instrumental to understanding the various complex strata, served as a generator for several architectural design studios. The concept of core-sampling was used to investigate specific buildings and larger urban conditions, in order to map, reveal, and muse upon the past, present and future of a complex, messy multi-dimensional construct that is an architecture that has been in use, misuse or disuse for a number of decades.
Unlike architectural analysis techniques, core-sampling is not reductive. A "core-sample" consists of layers of material, fragments of details, debris, bits of color, space, and even time. The isolation of a sample from its larger spatial and temporal context revealed relationships formed by time, serendipity, use and decay, instead of pure design intent, form, or technology. The goal of this analysis was to re-introduce context, place, history and memory via (constructed) core artifacts so that the layers of derelict, mundane, unremarkable built form could be considered as geological and anthropological artifacts, and the temporal and material stratigraphy of a historic building or a city can be operated on by an architect in the present.
A large part of the curriculum was dedicated to designing and representing the architectural core-sampling processes. Core-sampling suggests operations at full scale. In drawing and modelling a fraction of building or of a city, weight and gravity, texture and grain, color and decay, as well as occasional contaminants became problematic and generative. The stratified layers of latent history and the imaginary emerged as analytical tools and as self-sufficient objects, providing material (physical and conceptual) for the narratives inspired by "extracted" cores (artifacts) and for the genesis of an architecture simultaneously of the future and of the past.
The paper will present the idea of an architectural core-sampling as an analysis and representation technique on the examples of work in two design studios. One dealt exclusively with a factory building, constructed in phases over the last 100 years in a small post-industrial town, now so contaminated that its preservation, as well as its disuse, is guaranteed by the virtue of its environmental degradation. The other took on a large north-American post-industrial city as a multi-cultured and multi-layered environment in which core-sampling was used to probe the possibilities of operating within the strata normally out of scale and reach to architects. While dramatically abstract, the idea of removing a manageable sample of a building or a whole city that contains not only built form but its temporal aura, traces of its users, immediate and accumulated climatic conditions, etc., seems to be a productive step toward an architecture that is not purely formal- or material- or economy-driven, but that of a holistic construct in tune with the changes in its cultural, temporal, and climatic environments.
CITATIONS / WORK CITED:
Otero-Pailos, Jorge, Erik Langdalen, Thordis Arrhenius (eds.), Experimental Preservation, Lars Mueller, 2016
Ruskin, John, The Seven Lamps of Architecture, Smith, Elder & Co, 1849
DeSilvey, Caitlin. Curated Decay: Heritage beyond Saving. Minneapolis, Minnesota: University of Minnesota Press, 2017
On Paper // Reciprocity between Architecture and Environment
Felix Heisel & Sasa Zivkovic, Cornell University
Abstract
This paper outlines and discusses a number of novel pedagogical strategies developed for a recent First Year Design Studio at [redacted]. The global climate and resource crises are calling for paradigm shifts in the way we design, build, and manage our physical environment. Importantly, those paradigm shifts also fundamentally challenge the way we teach architecture. The studio aims to introduce students to the issues, elements, processes and interdependencies of both sustainability (environment, climate, politics) and architectural design (geometry, materiality, form, structure).
The ON PAPER First Year Design Studio aims to challenge our understanding of paper, engaging it both in theory and practice, as medium and material, as mediator and actor. Throughout the semester, paper creates the foundation and constitutes the common thread which we use to dissect architecture, pedagogy, and spatial exploration while training the skills, methods and tools of the discipline, as well as critical and proactive student minds. In this context, paper is understood as a practical and widely available resource that is easy to manipulate with basic tools, which is essential during a pandemic.
The studio loosely borrows and appropriates pedagogical strategies developed by Josef Albers in his Vorkurs at the Bauhaus [1], which themselves are based on the work of Friedrich Fröbel and Japanese Origami Traditions. However, it aims to drastically augment abstract-geometric and analytical "Bauhausian" investigations and digital paper-folding explorations [2] by imbuing assignments with new relevant narratives for creative exploration and critical reflection. One assignment, for example, playfully introduces the notion of environment and performance: utilizing origami and kirigami techniques, students manipulate a planar sheet of paper into a complex and performative surface. The addition of environmental forces such as wind, light, shade, cold, heat, sound, scent, or vapor introduces new design objectives that address environmental performance. A later assignment argues for material as an active participator in the design process: materials are perpetually invented, designed, re-designed, fabricated, or augmented, challenging the very nature of the material, its structural and chemical composition, economic business models and most often aesthetics. Based on haptic qualities (fluffy, spongy, rough, cracked, thorny, granular, smooth, viscous), students are asked to manipulate the materiality of paper and its composition of matter with the goal to investigate, react to and enforce the many physical and aesthetic qualities paper might have. The resulting paper-based material systems in each of the two above mentioned exercises create playful dialogues between performance, geometry, proportion, material, structure, and design concept.
A total of five assignments and their results will be presented in this paper, historically contextualized, and pedagogically analyzed. Each of the exercises incrementally introduces new architectural concepts related to environment, body, material, culture, landscape, spatial tectonics, and representation. As the semester progresses, project narratives are layered, expanding a student's understanding of architecture as a complex set of abstracted, reciprocal – geometric, proportional, formal, performative, constructed and natural – relationships.
CITATIONS / WORK CITED:
[1] Foster, Hal, Terence A. Senter, Hattula Moholy-Nagy, Nicholas Fox Weber, and Michael White. Albers and Moholy-Nagy: From the Bauhaus to the New World. Yale University Press, 2006.
[2] Greg Lynn (Ed.). (1993). AD: Folding in architecture (Vol. 102). Academy Editions Limited.
Pedagogy of the Fourth Wall
Kevin Marblestone & Emily Whitbeck, Massachusetts Institute of Technology
Abstract
Contemporary design pedagogy has failed to produce architects that can operate effectively within today's time-based global crises. Embedded in (and dependent on) industries where 'permanence' is measured in 10-30 year warranties and sustainability is achieved by moving points around a spreadsheet, architecture has internalized many of these misconceptions about the nature of time. By considering only time-span, architects have trapped themselves in a false dichotomy, perceiving structures to be either temporary or permanent. The type of architecture produced exists asynchronously to the vast temporal scale and complexity of the global climate crisis, and challenges the seemingly inextricable link between architecture and time. The profession must reevaluate this relationship through the creation of a new pedagogy, educating a generation of practitioners that can think differently about time. This project, Pedagogy of the Fourth Wall, focuses on rethinking the true beginning of the design profession, the moment of inception, the first-year design studio.
Design education's formidable legacy of first-year studio exercises, from the Nine Square Grid Problem to The Cube and The Hidden Room, have historically inducted students into the profession using critical principles of abstraction and composition to explore tectonics and form. However, these same exercises have effectively stifled the aptitude of students for temporal thinking through their insistence on static conventions of orthography. The media students work through directly impacts how they think and grow as designers. In order for the next generation of architects to engage the time-based urgencies of the Anthropocene, architectural education must engage a new critical eye on time and develop tools and methods for exploring its cyclical, recursive nature.
Pedagogy of the Fourth Wall is structured as a fictional studio course founded on a working methodology focused on time and perception, rather than program and form. This new framework around time mandates the use of time-based media at the very beginning of the design process. Students work through video and sound to employ abstract structures of composition through the montage and manipulation of image over time. A series of prompts dictate the resolution, duration and temporal rate of the working media, encouraging students to experiment with specific structures of cyclical time. Initially addressing foundational principles of composition and rhythm, the prompts eventually broaden to encompass the perceptual affordance of matter and energy. The studio generates new, productive forms of abstraction that directly engage the underlying temporal principles of environmental exchange and material entropy on multiple scales.
The impact of propagating this pedagogy through an entire architectural education could produce a fleet of architects that are capable of addressing architecture through time. How could this then redirect the course of the profession?
CITATIONS / WORK CITED:
Franzen, Ulrich, Gómez Alberto Pérez, and Kim Shkapich. Education of an Architect: a Point of View, the Cooper Union School of Art & Architecture. New York: Monacelli Press, 1999.
Sympoietic Structures: Enfolding Ecological Inputs into Core-Studio Curricula
Jason Vigneri-Beane, Pratt Institute
Abstract
Sympoietic Structures explores environmental morphology in first-year design studio pedagogy with an interest in new fundamentals based on sympoiesis and the enfolding of ecological inputs into form and organization. While first-year design curricula are often driven by abstraction, internal logics, formal processes and a general tendency to foreground autonomous aspects of architecture as a discipline, these features increasingly beg partnerships with inter- or extra-disciplinary operations in order to engage external worlds with environmental agency.
Works on biology and ecology by Maturana and Varela, Margulis, Dempster and Haraway demonstrate a parallel discussion of autonomy and inclusiveness in the form of autopoiesis (self-making, closed systems) and sympoiesis (making-together, open systems). Interestingly, these autonomous and inclusive forms of making are not mutually exclusive but are, as Haraway suggests, mutually reinforcing and nested within each other. Learning from this discourse, Sympoietic Structures looks at multi-phase project strategies wherein first-year students engage different environmental drivers to condition the meso- and macro-scale of architectural bodies and their collective organization, respectively.
These strategies involve defining relationships between environmental drivers and scales of operation in order to demonstrate fundamental concepts of forming versus organizing or individual morphology versus collective morphology. They involve creative ways by which environmental drivers can be parametricized in order to inform process-based architectural entities that are serial and morphologically specific. Serialization allows first-year students to iterate, test and evaluate form and performance while morphological specificity helps them experience feedback loops between process inputs and spatio-formal outcomes.
As a curricular case study, the paper will discuss a Sympoietic Structure of co-habitation for vegetation bodies, water bodies and human bodies. These three environmental bodies are in mutually forming partnerships with architectural categories such as envelope, structure and circulation to form composite (sympoietic) bodies of architectural and ecological material. At the meso-scale of form, parametric drivers include dimensional information and force. For example, students select vegetation types and use trunk and root-ball dimensions with root depth to size soil volumes and digitally lofted envelopes that support them over their lifecycle. These composite vegetation bodies have weights that students engage, in turn, to design structural supports, positioning vegetation to receive solar inputs and creating volumetric biproducts of programmable space.
At the macro-scale of site, students use rainfall data and solar simulation to three-dimensionally organize collectives of vegetation and water bodies, tuning their spatial relationships to receive sunlight and water as well as accommodate formal and informal programs that flow through them. What is more, in a near-future climate scenario, students use flood data and water level modeling as time-based parametric inputs for the sectional displacement of these co-habiting bodies of plant life, water catchment and human occupancy. Ecological architecture is considered over days, seasons and years as well as with and without ground.
While teaching plan and section, process and time, and form and organization through cascading processes of parametric environmental input, Sympoietic Structures teaches hierarchy, heterarchy and holoarchy wherein parts become wholes and wholes become parts in a composite structure of individual and collective environmental morphology.
CITATIONS / WORK CITED:
Dempster, Beth. Sympoietic and Autopoietic Systems: A New Distinction for Self-Organizing Systems, School of Planning, University of Waterloo, 2000, https://www.semanticscholar.org/author/Beth-Dempster/88912464, Accessed 07 Apr. 2020.
Haraway, Donna J. When Species Meet. Minneapolis, The University of Minnesota Press, 2008.
Haraway, Donna J. Staying with The Trouble: Making Kin in the Cthulucene. Durham, Duke University Press, 2016.
Holland, John. Hidden Order: How Adaptation Builds Complexity. New York, Basic Books, 1996.
Margulis, Lynn and Dorion Sagan. What is Life? Berkeley, University of California Press, 1995.
Maturana, Humberto R. and Francisco J. Varela. Autopoiesis and Cognition: The Realization of the Living. Dordrecht, D. Reidel Publishing Company, 1980.
15:00 – 16:00 EST /
21:00 – 22:00 CET
Research Session
1 HSW Credit

ENVIRONMENTAL MORPHOLOGY – HARVESTING THE SUN
Moderator: Reese Campbell, Pratt Institute
Thermally Active Concrete and Zero Energy Building Research
Nik Nikolov, Lehigh University
Abstract
The presentation will reveal the designs and results of a DoE initiative for Zero Energy Building (ZEB) Research.  While interest in ZEBs has taken off, research and development in this area is lagging. The development of commercial energy-efficient building envelopes, utilization of geothermal energy, and integration of solar collection into the building system is not widespread. Traditionally, ZEB-related research has been compartmentalized, with focused advances on specific facets. This approach is reflected in existing centers developed at other universities. The presentation will showcase a alternative approach due to the diversity of the team and their notable impact on all aspects of ZEBs. The work was performed over a year by a uniquely qualified team of faculty and industry members from Carrier (HVAC research and development) and Metromont Corporation (Precast Concrete Producer). These groups are experienced in research on the fundamental aspects of the proposed concept: thermodynamics, heat transfer, energy piles, surface optimization, and insulated wall panel development.
A coupled thermally-active foundation (energy pile) and solar insulated concrete collector cladding system is developed for reduced building energy consumption moving building technology closer to zero energy status. The system relies on three facets: (1) an innovative precast insulated concrete roof and facade cladding system integrating solar collectors, high conductivity concrete designs and topologically optimized concrete surfaces facilitated by 3D printed forms, (2) an energy pile system that builds on proven technology of heat exchange with the ground and improvements to the soil/pile thermal interaction, and (3) a dual source heat pump system that takes advantage of both the radiative energy provided by the solar collectors and the constant ground temperature surrounding piles. The combined system leverages the proven capabilities of ground source heat pumps (GSHPs) and energy piles with precast concrete panels to provide improved energy efficiency with no additional first cost in an architecturally optimized and appealing manner.
The presentation will introduce the main concepts in the research work with a focus on the architectural development of wall surfaces. The presenting faculty will draw form their expertise in utilizing numerical methods in optimizing a surfaces exposure to solar radiation. Exploratory work on the topology optimization of wall surfaces for maximizing sun exposure for use with titanium dioxide concrete will be shown. The presentation will further discuss the processes and problems associated with prototype fabrication and the development of a test bed for the combined thermo-mechanical study of building energy efficiency. Additionally, the presenters will share ZEB concept studies through a test bed demonstration. Lastly, the team will illustrate common applications and the impact of the work.
In its summation, this research examines and maps the multivalent intersections of climate, infrastructure and the built environment. It adds a necessary perspective to a number of disciplinary programs, such as architecture, civil and environmental engineering and , more importantly, it may lay the groundwork for better understanding of the complexity of the intersecting issues at hand through the medium of design research and discourse.
CITATIONS / WORK CITED:
[3]Zero Energy Buildings | Department of Energy n.d. https://www.energy.gov/eere/buildings/zero-energy-buildings (accessed November 25, 2019).
[4]OneNYC: Mayor Announces Significant Progress In Making Buildings More Energy Efficient | City of New York 2018. https://www1.nyc.gov/office-of-the-mayor/news/215-18/onenyc-mayor-significant-progress-making-buildings-more-energy-efficient (accessed November 25, 2019).
[5]How big is Amazon's global real estate footprint? New filing reveals tech giant's astounding presence –GeekWire 2019. https://www.geekwire.com/2019/big-amazons-global-real-estate-footprint-new-filing-reveals-tech-giants-astounding-presence/ (accessed November 25, 2019).
[6]Jeff Bezos Details Amazon's Net Zero-Carbon Emissions 2040 Goal |Fortune 2019. https://fortune.com/2019/09/19/jeff-bezos-details-amazons-net-zero-carbon-emissions-2040-goals-climate-change/ (accessed November 25, 2019).
 [8]Gombeda MJ, Trasborg P, Naito CJ, Quiel SE. Simplified model for partially-composite precast concrete insulated wall panels subjected to lateral loading. Engineering Structures 2017;138. https://doi.org/10.1016/j.engstruct.2017.01.065.
[12]Pan C, Vermaak N, Romero C, Neti S, Hoenig S, Chen C-H. Efficient optimization of a longitudinal finned heat pipe structure for a latent thermal energy storage system. Energy Conversion and Management 2017;153:93–105. https://doi.org/10.1016/j.enconman.2017.09.064.
[15]Nikolov N. Parametric Design of Photo-catalytic Concrete Cladding Panels. Architectural Research Centers Consortium 2013:513–8.
Radical and Systemic Changes to the Design Studio for Fighting Climate Change
Robert Fleming, Thomas Jefferson University
Abstract
Now that we have entered the second decade of the 21st century, the threat of climate change has morphed into a horrific reality of death, destruction, wide spread suffering with conditions worsening in our lifetimes.[i] Partial complicity in this disaster lies with the architect, a professional who claims health, safety and welfare as a directive for ethical practice but has only recently begun to see the need for radical, meaningful and profound change.[ii] [iii] [iv] Architectural educators have offered incremental improvements to current educational models which yield minimal, if not superficial results. [v] [vi]
The premise for the paper is quite simple. If we are to truly fight climate change, we'll need to make fundamental and systemic changes to literally every aspect of the design studio. In other words, simply shifting to the goal high performance design without shifting the primary motivations, guiding philosophies, integrative frameworks and holistic design processes will be insufficient to acheive the kind of sea change that is so desperately needed in our society.
In Fig. 1, a pyramid diagram illustrates the levels of depth associated with needed changes. This paper will focus on the bottom four levels using examples from student work, references to other alternatively organized design studios and through contrasting descriptions of the status quo  of mainstream architectural studios. At the base of the pyramid, A new set of motivations for design is established. Empathy across time, space and difference will ground students in their thinking about the primary goals of design from a myriad of lenses (fig. 2). A new philosophy must be adopted in the studio where sustainability becomes the "Prime Directive" and "design excellence" becomes a sub-set of the larger imperative of fighting against climate change and advocating for social equity (fig. 3). Commonly accepted design frameworks are necessary to avoid long and confusing conversations about the definition of sustainable design. Using Integral Sustainable Design[vii] (fig. 4) as a consistent framework throughout all studio activities provides a commonly accepted playing field for the professors, students and stakeholders. Finally, a new ordering of the typical studio process is mandatory to "front load" a focus on net-zero energy performance among other metrics. (fig. 5) In this process students cannot move into the formalistic design process until they have proven net-zero performance.
The changes to the traditional studio discussed in this paper are now in their third iteration via an entry level graduate level design studio focused on sustainable design. Numerous mistakes have been made, and many challenges lie ahead, but early results indicate the possibility that radical and fundamental changes like the ones proposed in this studio, and many other alternative approaches at other schools, offer the first rungs in the ladder towards authentic 21st century design studio pedagogies.
Solar Sculpting: Building Form & Energy
Lawrence Blough, Pratt Institute
Simone Giostra, Politecnico di Milano
Abstract
For more than ten years, New York City has promoted energy efficiency policies – including PlaNYC and the Greener, Greater Buildings Plan – that will radically reshape the education of architects toward energy performance in buildings, reduction of emissions, and the efficient use of resources. Our series of undergraduate studios investigates the relationship between the building form and energy performance, using form-finding algorithms based on solar radiation to shape mid-rise housing typologies for NYC. Currently funded by the Institute of Design and Construction Foundation, we have been exploring the important environmental design opportunities that exist within building envelopes, particularly in residential buildings that are responsible for most of the greenhouse gas emissions and power consumption.  By integrating and extending current solar technologies such as photovoltaic (PV) and solar thermal (ST) for the predominantly vertical infrastructure of the city, this research targets innovative building mass and surface strategies that are highly energy efficient, generate on-site renewable energy, and produce a new vocabulary for sustainable construction. As part of the initiative, we have also formed an international exchange program between our two institutions to share content and expertise.
Solar potential (or capture) as a design tool has been investigated beginning with Ralph Knowles's "solar envelope" concept from 1974 – a 3D surface on a given site that does not cast its shadow onto adjacent sites for longer than n hours a day. The same principle was later extended to the notion of "solar collection envelope", a 3D surface that collects a minimum of sun-hours a day. Using solar capture as parameter and with the help of rudimentary computers, Knowles was able to produce strangely beautiful building forms driven by performance.  Knowles' solar-driven vessels were the harbingers of a new design aesthetic based on ecological inputs and necessity that is the departure point for our research.
The studios explore how solar design principles paired with formal models can supplant the reliance on mechanical systems and achieve comparable results in terms of energy performance and visual comfort. Students were introduced to digital energy analysis and simulation tools to test and verify empirical speculations about the relation between form and energy such as solar potential, daylighting and energy demand. Milled foam models were used to evaluate the different formal and organization species along with colored printed models mapping yearly average solar radiation on the building surfaces.
Three different scales were introduced to investigate the energy implications of the different formal strategies: 1) urban morphology addressed issues of zoning, overshadowing of neighbouring buildings, and the identification of individual building lots within a typical urban block; 2) building typology focused on the articulation of the building volume using setbacks, balconies, cantilevers and courtyards to maximize solar potential and regulate exchanges of daylight and heat between the building and the site; 3) building envelope targeted the manipulation of the surface geometry of the façade to optimize the integration of PV and ST collectors without negatively affecting daylighting levels in the building interiors.
CITATIONS / WORK CITED:
Knowles, Ralph L.  Energy and Form; an Ecological Approach to Urban Growth. Cambridge: MIT Press, 1974.
30-minute

Michelle Sturges
Conferences Manager
202-785-2324
msturges@acsa-arch.org
Eric W. Ellis
Senior Director of Operations and Programs
202-785-2324
eellis@acsa-arch.org