February 15, 2023 | 12:30pm ET / 9:30am PT
Design Commons – Practices, Processes and Crossovers
Webinar + ACSA111 Annual Meeting
February 15, 2023
12:30–2:00pm EST / 9:30-11:00am PST
Design Commons – Practices, Processes and Crossovers
This session will focus on the challenges and critiques of the commons in different design practices, exploring their social, cultural, and ecological ramifications. Following the book Design Commons (Springer, 2022), the panel will debate on material conditions and their transformations in four areas of design: social, cultural, ecological, and transdisciplinary practices. The range of perspectives is meant to reflect on the various critiques to engage with the commons as both concepts and modes of thinking, and their material translation when contextualized in the domain of design questions, moving abstract social science concepts toward material application and other tangential questions.
Online Webinar
Date: February 15, 2023
Time: 12:30–2:00PM EST / 9:30-11:00AM PST
Free to Register and Attend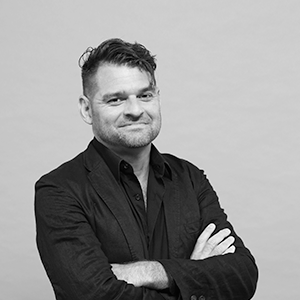 Short Bio
Gerhard Bruyns is an architect and urbanist. He is an associate professor in the School of Design at The Hong Kong Polytechnic University. His research deals with aspects of spatial morphology (morpho.org) and its impact on both the formal expression of the city and societal conditions that are compressed into an urban landscape of Asia. He has published on design strategies, spatial commoning, geo-political issues linked to spatial practices, and urban morphology.
Short Bio
Stavros Kousoulas is assistant professor of architecture philosophy and theory at the Faculty of Architecture of TU Delft. He studied architecture at the National Technical University of Athens and at TU Delft. He received his PhD cum laude from IUAV Venice. He has published and lectured in Europe and abroad and is a member of the editorial board of Footprint Delft Architecture Theory Journal. He is the author of the book Architectural Technicities (Routledge, 2022) and the edited volumes Architectures of Life and Death with Andrej Radman (Rowman & Littlefield, 2021) and Design Commons with Gerhard Bruyns (Springer, 2022).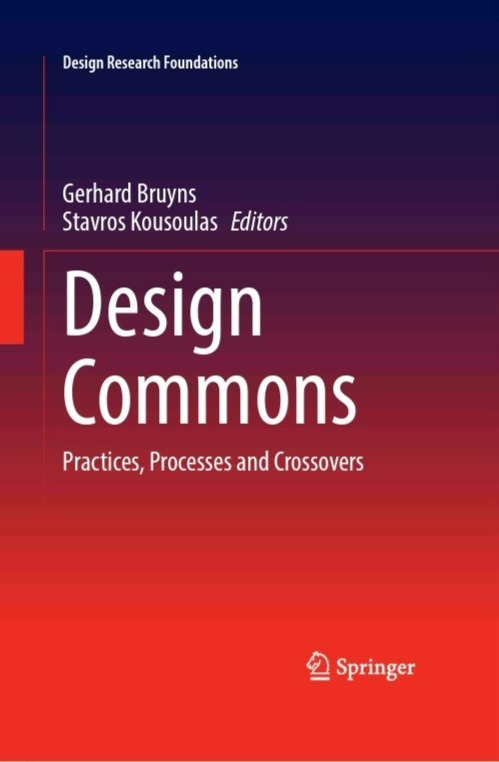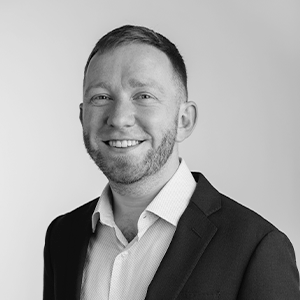 Short Bio
Daniel Elkin is a researcher, designer, and maker with a decade of experience. He serves as Assistant Professor of Environment and Interior Design in The Hong Kong Polytechnic University School of Design. Educated at Cranbrook Academy of Art (MArch, 2015) and the University of Cincinnati, Elkin's research focuses on spatial agency, collaborative governance, and housing, particularly in non-normative development scenarios. His recent work in stilt house communities is published in international journals and conferences. His spatial activism work with student collaborators was published in Cubic Journal's Design Social edition. His analysis of emergent spatializations was published in Architectural Research Quarterly. He served as the first editor of the upcoming Cubic Journal issue on design making.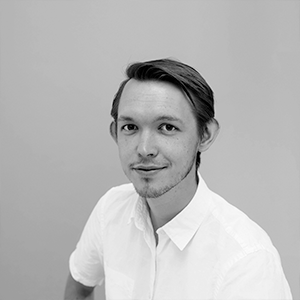 Short Bio
Nicholas Frayne is a PhD candidate in the Department of Architecture at the University of Cambridge, where his research focuses on the intersections of material agency, memory, and peacebuilding in the Global South. His global background and longstanding interest in international development ground his work in an urgent need to address sustainable thinking in its cultural, economic, and political dimensions. Having won awards for his teaching, design work, and research, he brings experience at architecture firms in New York, Boston, and Toronto to his understanding of architecture as a force for societal transformation and critique towards a more just future.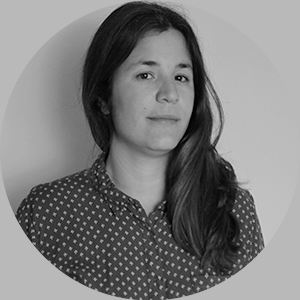 Short Bio
Dora Karadima is a PhD candidate in the Architectural Department at the National Technical University of Athens. Her research interests sprawl around design theory, Lacanian psychoanalysis, and the possible theorization between them. Her interest lies in understanding the inner core of design processes and practice with a particular interest in the position of the designer within them. Her work is based mostly in dismantling design theory and the mode it operates, using Lacanian theory in syn-ergy to this quest. At the core of this work is the notion of desire and the Anthropocene, which is now, more than ever, in need of re-establishing a discourse on values with the necessary reflection within.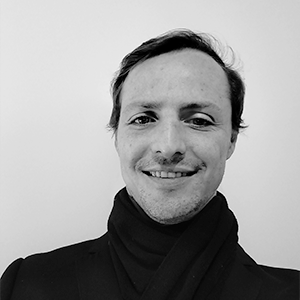 Short Bio
Gert van der Merwe graduated from the University of Pretoria (MProf Arch) in 2014. Following this, he focused on design-build, catalytic social programs, and low-cost housing. He has taught at the University of Pretoria in undergraduate and postgraduate courses (2016–2019). His research is focused on anti-gentrification and resistance tactics, and the rights of creatives and alternative social structures. He believes in embedded practice and views his praxis as action research and activism.
Short Bio
Katharina Moebus is a feminist designer, organizer, and researcher who works at the intersection of socio-politically engaged design, radical pedagogy, and do-it-together (DIT) making. She is particularly interested in the social (re)production of common space through material, spatial and economic counter-practices of commoning and new forms of collective learning and unlearning. These interests are embodied through various collective practices, amongst other the transdisciplinary research collective Agents of Alternatives (AoA). She currently pursues a practice-based Ph.D. at Sheffield University School of Architecture, exploring trans-formative economies and (spaces of) commoning practices in the urban context. She recently relocated to a small island in Denmark to start an (agri)cultural project farm with her partner and three children.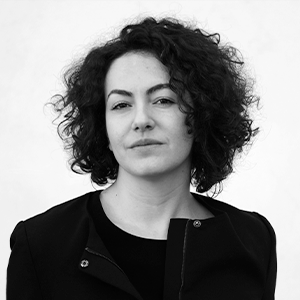 Short Bio
Dorina Pllumbi is an architect and a Ph.D. Candidate at the Department of Architecture, TU Delft, Netherlands. In her doctoral studies, she explores practices of commoning as material and spatial engagement in realities of political transition. Her aim is the learning with and through non-canonical realities and discourses, starting from her lived experience as born and raised in a country going through drastic transformation like Albania. Her particular focus is to understand the role that commoning practices have played during this transitional period from a totalitarian state-socialist regime to a recently consolidating neoliberal one. Her writings have appeared in several Albanian press and cultural journals, at the Danish journal Politiken, at the Architectural Review, Architectural Design and at the peer-reviewed journal Architecture and Culture.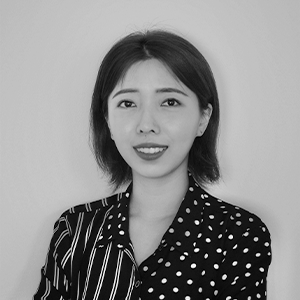 Short Bio
Chun Zheng is a landscape architect and urban designer. She recently graduated with a Ph.D. in Design from the School of Design at Carnegie Mellon University. Her doctoral research concerning practices of commoning and urban agriculture in the USA and China is supported by the China Scholarship Council. Chun is also a Permaculture Institute of North America (PINA) certified permaculture designer. She co-curated the digital exhibition A dialogue must take place, precisely because we don't speak the same language in the context of the Tbilisi Architecture Biennial and the research fellowship program MAPP (Methods, Affects & Practical Pedagogies) in the School of Commons at Zurich University of the Arts.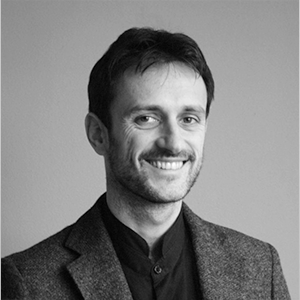 Short Bio
Piero Medici is an architect, currently a researcher and lecturer at the Faculty of Architecture and the Built Environment, TU Delft, and at the Master of Architecture, Fontys University of Applied Science, Tilburg. He is a founding partner of the architectural and urban practice CoPE, winner of the international competition Europan 14. Piero Medici holds a degree in Environmental Sciences (BSc in Venice), one in Architecture (BSc in Venice, MSc in TU Delft), and a PhD (international PhD in IUAV, TU Delft, ENSA Paris Belleville) His doctoral thesis focused on European sustainable housing and neighborhoods during the 1970s. He has fifteen years of experience working as a researcher, lecturer, architect, and environmental scientist in various academic institutions and practices, including UCL Bartlett, London, KABK Royal Academy, The Hague, Ca' Foscari, Venice, Grimshaw Architects, London, and Superuse Studios, Rotterdam. The author of several publications, his research focuses on architectural approaches concerning sustainability, circular economy, degrowth, and the commons.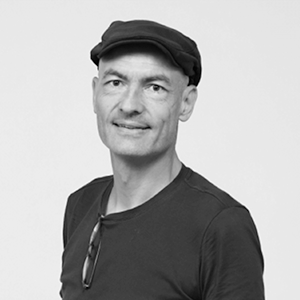 Short Bio
Markus Wernli's design praxis explores the intricate relationality of human and nature through the development of more regenerative, ecologically entangled ways of living and designing. His ongoing research draws connections between food systems and social, cultural, and local ecosystems to forge better relationships between what we breathe, eat, expel, wear, and grow. Much of his research might be considered participatory citizen science or citizen-design interventions that can be gathered under the umbrella of participatory research through design. He specializes in contextually applied and critical research-through-design, bringing focus to the social and ecological impact of body-technology pairings and human-biosphere interactions. Markus is a research assistant professor with the School of Design at Hong Kong Polytechnic University and has held appointments in the College of Asia and the Pacific at the Australian National University in Canberra, Zokei University of Art and Design in Kyoto, and the Multimedia Studies Program at San Francisco State University.