Assessment in Architectural Education
This series is produced by the Association of Collegiate Schools of Architecture (ACSA) as an aid to its member programs as they develop programmatic assessment systems. Although regular reference is made to the National Architectural Accreditation Board (NAAB) and its 2020 Conditions for Accreditation, the practices and opinions contained in the series do not represent the official policy or position of NAAB.
Administrators and faculty are invited to join ACSA's Assessment Workshops to develop new tools or improve existing tools to assess student outcomes and the architecture program. These interactive sessions are designed to engage schools at various stages in the process.
NAAB's 2020 Conditions for Accreditation give schools unprecedented flexibility to design curricula that best reflect the program's mission, vision, and institutional context. However, schools are also responsible for more self-assessment and documentation of student outcomes. These sessions are designed to help programs thrive under this new model.
Workshop Leader
Herb Childress, PhD has worked with dozens of colleges and universities, focusing on assessment, accreditation, and faculty development, and has written two books on career paths in higher education. He is the former Dean of Research and Assessment at the Boston Architectural College, and holds a bachelor's degree in architecture from the University of California at Berkeley, and a PhD in architecture from the University of Wisconsin–Milwaukee.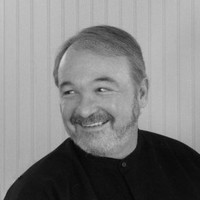 Designing an Assessment Program With a Short Timeline
February 11, 2021 | 3:00–6:00 pm ET
Designing an Assessment Program With a Comprehensive Timeline
February 19, 2021 | 4:00–7:00 pm ET
These three-hour virtual workshops combine presentations and participant tasks to help schools design and implement an educational assessment program. The goal is for teams of two to six people from each school to develop a work plan and a set of methods for accomplishing the plan.
The mini-lectures, each 15-20 minutes, will focus on core elements of assessment design and practice, with opportunity for Q&A with all participants. Following each presentation, teams will work in breakout rooms for 30-40 minutes on guided assignments responding to the material just presented. 
Both sessions will cover similar core material. Each team will be asked to complete a brief pre-session questionnaire to identify institutional circumstances, the school's history of assessment, and the team's goals for participation. We recommend that teams participate with an aim to report to the faculty following the workshop.
The February 11 workshop is recommended for schools working on a short timeline, such as for accreditation visits in 2021 and 2022. The February 19 workshop will focus on developing an assessment process at schools with time to plan for a richer and more comprehensive assessment protocol.
Recordings of the presentations and full-group Q&A sessions will be available to registered participants following the event.
ACSA Member Schools                              $500 for one 3-hour workshop
Nonmember Schools                                  $1,000 for one 3-hour workshop
| | | |
| --- | --- | --- |
| | Per Person | |
| Faculty at ACSA member schools | $50 USD | |
| Faculty at non-member schools | $125 USD | |
Danielle V. Dent
Director of Membership, Marketing and Publications
tel: 202-785-2324
email: ddent@acsa-arch.org