July 9, 2018
Thinking Tools for Architecture and Design Libraries
Lucy Campbell and Barbara Opar, column editors
Column by Rebecca Barham, Art, Dance & Theatre Reference Librarian, University of North Texas Libraries and Dr. Susan Smith, Director of Library Services, Trinity River Campus, Tarrant County College Design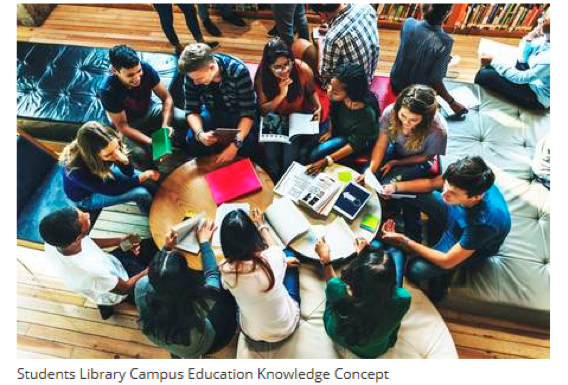 Do you use design thinking methodologies in class? If so, then you are aware of the potential for innovative problem solving that design thinking offers. For those who have not heard of design thinking, a short introduction is in order. Design thinking is a series of overlapping processes involving inspiration, ideation and implementation that has been used to create successful businesses and desirable products. During the inspiration process, the design challenge or problem is identified. In the ideation phase, design thinking tools are used to generate ideas to solve the problem. Then during the implementation process, the generated ideas are made into a series of rapid prototypes and feedback gathered on each prototype.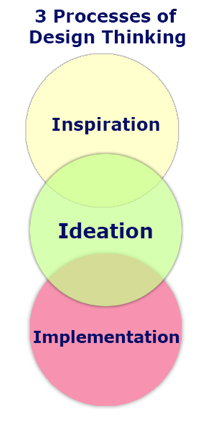 These same processes of design thinking can be utilized in the strategy and management of academic libraries to provide solutions to some of the challenges we face. Some common challenges include:  how to engage with patrons in new ways, how to get students involved in the design of the library space, patron-centered collection development, and doing more with limited budgets. In this column, we will highlight design thinking tools that can be applied to help solve these challenges.
Engaging patrons in new ways.              
Empower patrons to be co-creators of the library by forming library advisory boards. Consider forming boards focused around specific patron or stakeholder groups, such as graduate or undergraduate students, or faculty. Advisory board members provide valuable input on library services, products, spaces, and marketing to their peers. They also serve to represent the library to peers.
Getting students involved in the design of the library space.            
Ask students to share images and descriptions of their ideal study or library spaces via an image/text survey. Survey respondents can upload images to any survey tool that has an option for questions that include file uploads and text entry.  Another way that patrons can be involved in the design of library space is to create models, renderings or videos of spaces and furniture that they can participate in or vote on. Cardboard models of furniture, counters, and wall dividers can be created and moved around to better visualize the space. Design contests with valuable prizes are also useful incentives.
Design thinking tools for collection development.            
Patron Driven Acquisitions (PDA) are a great way to get patrons involved in collection development. In PDA, records of books that are not owned by the library are loaded in the catalog and patrons unknowingly initialize the purchase of a book when a set use criteria is met. Patrons can also participate in collection development by requesting or voting for a book, journal or database via a recommendation box, library website link, or a list of newly published books. Librarians can obtain lists of new books in specific call number ranges from email alerts set in web-based book acquisition systems.
Design thinking tools and limited budgets.             
Since design thinking is centered on the needs of the patron, it can help to insure that money is used to buy resources that are needed and will be used. In addition, iterative rapid prototypes and feedback on the prototypes during the implementation process helps to reveal usefulness and costly problems before money is spent.