December 13, 2018
The Twelve Books of Christmas (with one extra for good measure)
AASL Column, December 2018
Lucy Campbell and Barbara Opar, column editors
Column by Barbara Opar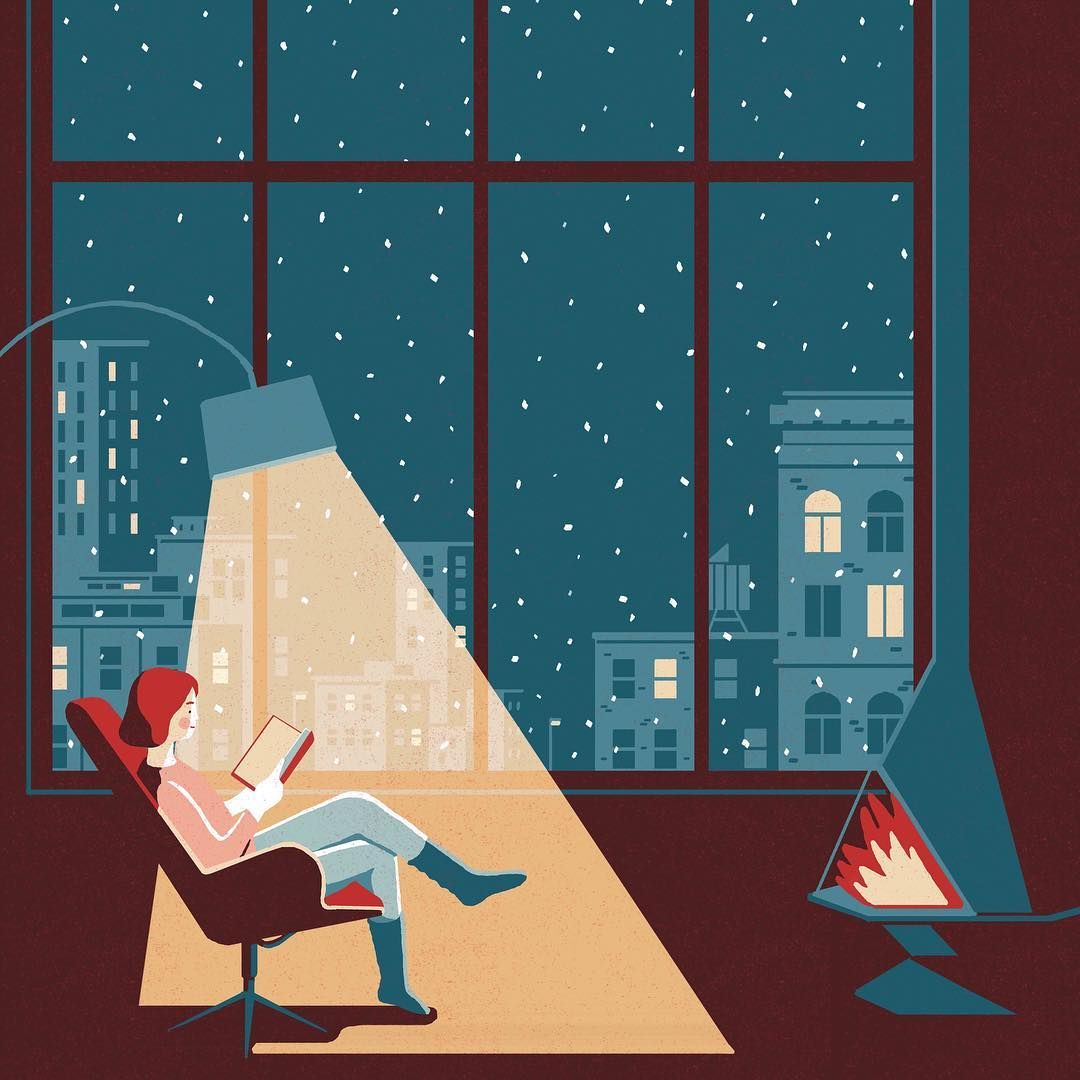 Yes, it's that time of year. Based upon feedback from last year, we thought we'd again share a list of notable books from 2018. Any one of these would make a great gift for you to suggest or give to yourself!
Albornoz, Cristina Carrillo de. Santiago Calatrava: Drawing, Building, Reflecting. London: Thames & Hudson, 2018. ISBN: 9780500343418. 224 pages. $28.46
Many books have described and shown Calatrava's built work. This book, written in the first person, reveals the architect/engineer's creative process through beautifully presented sketches.
Bradbury, Dominic. Essential Modernism : Design between the world wars . New Haven, CT: Yale University Press, 2018. ISBN:  9780300238341. 480 pages. $53.90
An encyclopedic overview of the modern movement, Bradbury has chosen to divide modernism into two categories: Media & Masters and Houses & Interiors. Many of the images shown are iconic. A robust text with background information and the influence of the designer follows. Furniture, lighting, ceramics and glass, industrial and product design, and graphics and posters make up the first category. In the section on houses and interiors, emphasis is placed on masterfully selected color photographs detailing the structures. The book distills the modern movement in a highly visual and engaging way, making it a great addition to anyone's collection.
Chalk, Warren. Archigram : the book. London: Circa Press, 2018. ISBN: 9781911422044. 300 pages. $85.07
This book is a must-have for anyone interested in the ideas of Archigram. It faithfully presents the work of this important group, with major endeavors shown in full color. The covers of the zines are realistically shown with the pop-ups found in the originals.
Doshi, Balkrishna. Balkrishna Doshi: Architecture for the People. Rhien: Vitra Design Museum, 2018. ISBN: 9783945852316. 400 pages. $85.00
Balkrishna Doshi just won the Pritzker Prize for Architecture, though this title will not be released until late May 2019. But the wait may be worth it as there are few current books on this leading figure in modern Indian architecture.
Jones, Susan. Mass Timber: Design and Research. Novato: ORO Editions, 2017. ISBN: 9781939621955. 160 pages. $19.37
Susan Jones, responding to the challenge of climate change, has written a book about this new construction technology. Jones' research includes a study of sustainable forest management and carbon emission issues, then moves on to present the actualization of her research in the designing of her own home.
Koolhaas , Rem. Rem Koolhaas: Elements of Architecture. Cologne: Taschen, 2018. ISBN: 9783836556149. 2528 pages. $97.69
This new release is the edited version of the multi-volume set based on two HGSD studios and written for the 2014 Venice Biennale. The format is much larger and clearer and errors corrected. Each chapter traces the origins, use and issues related to a specific building element.
Kreisberg, Glenn. Spirits in Stone. Rochester: Bear & Company, 2018. ISBN: 978-1591431626. 432 pages. $20.56
The topic of this book is unique with its study of the ceremonial stone landscapes of the Northeastern United States. The author has prepared a field guide to the known, lost, forgotten and misidentified megalithic stone structures, discussing their symbolism and asserting them to be remnants of a past now lost civilization.
Lamster, Mark. The Man in the Glass House: Philip Johnson. Boston: Little, Brown and Company, 2018. ISBN: 9780316126434. 528 pages. $22.48
This newly released biography of Philip Johnson presents him in all his complexity with his paradoxical views and often controversial stances. The author details Johnson's contributions to modern architecture such as the creation and funding of MOMA's architecture department, his impact as a theorist, his changing views on architectural styles and legacy of notable built works. But he also describes the Jewish gay man with a fascination for Nazism. While entertaining, the book delves depth into the life of Philip Johnson, the stararchitect.
Libeskind, Daniel. Edge of Order. New York: Clarkson Potter, 2018. ISBN: 9780451497352. 320 pages. $37.42
In an engaging book, Libeskind reveals his creative process and talks about the myriad sources he draws upon for inspiration for his buildings. Libeskind shares his ideas, sketches, drawings and photographs for a select list of built and unbuilt works, revealing how his architectural projects evolve.
McLeod, Virginia(Ed). Atlas of Brutalist Architecture. New York: Phaidon Press, 2018. ISBN: 9780714875668. 560 pages. $107.00
High resolution black and white photographs help tell the story of this modernist movement. The author lists buildings according to region of the globe, providing a basic description of the work along with function, status and condition. The author's approach makes a compelling case for the wide variety of forms that constitute this often reviled form of architecture which at one point in time spanned the globe .
Mumford, Eric. Designing the Modern City: Urbanism Since 1850. New Haven, CT: Yale University Press, 2018. ISBN: 9780300207729. 360 pages. $38.00
Eric Mumford has written a number of critical texts on the urbanism of the modern movement. In this book he presents an overview of both actual and theoretical designs, from a global perspective.
Pauly, Danièle. Le Corbusier: Drawing as Process. . New Haven, CT: Yale University Press, 2018. ISBN: 9780300230994. 304 pages. $32.37
Written by a scholar of the work and especially art of Le Corbusier, Pauly discusses how Le Corbusier used drawing to understand the world and how his drawings influenced his other work.
Pelkonen, Eeva-Liisa. Exhibit A: Exhibitions That Transformed Architecture. New York: Phaidon Press, 2018. ISBN: 9780714875170. 288 pages. $49.35
A thorough review of the role of the architectural exhibitions in shaping both discourse and design, Pelkonen highlights watershed moments with stunning images.