March 19, 2019
The AASL Conference at Pittsburgh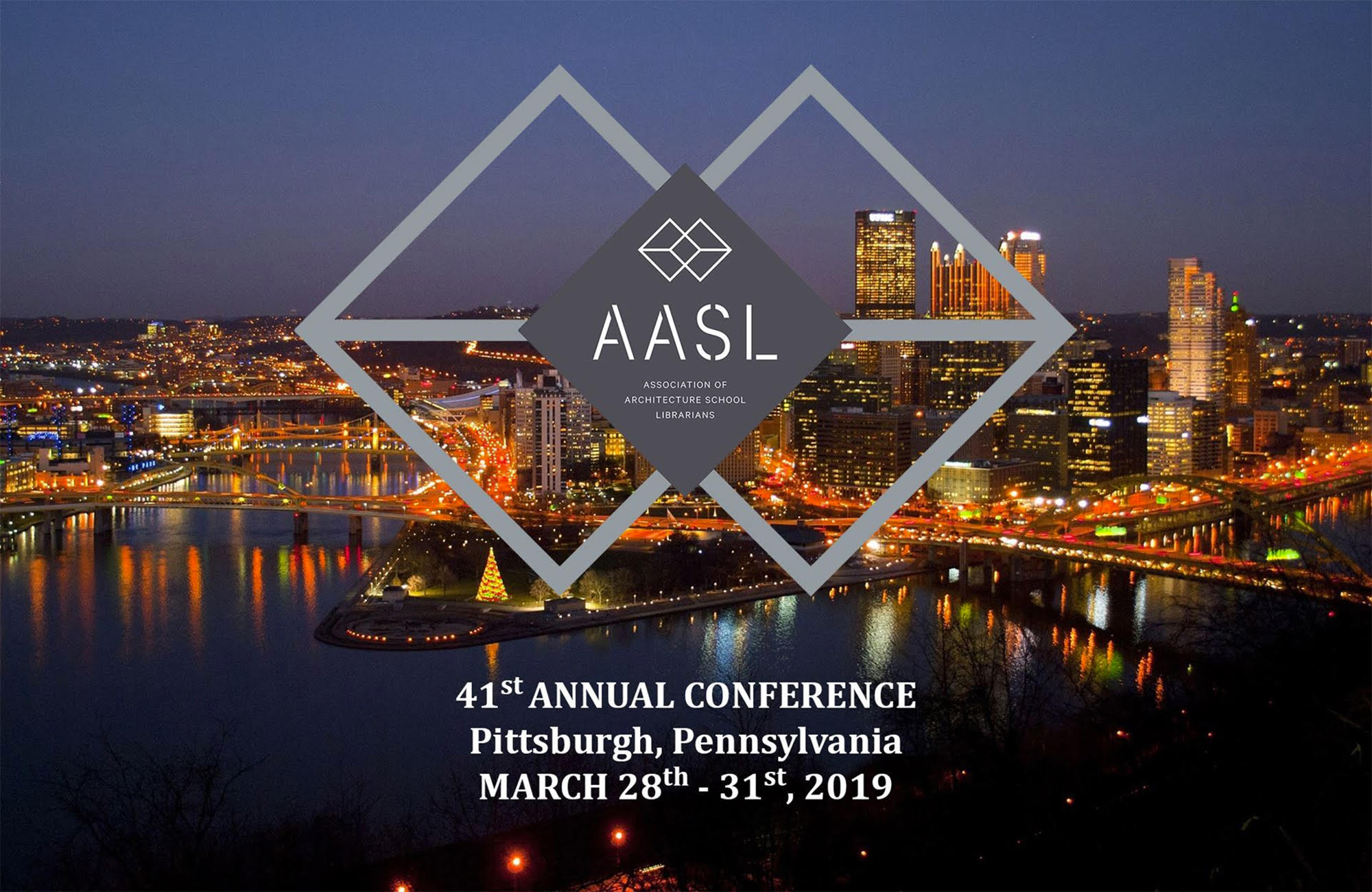 AASL Column, March 2019
Lucy Campbell and Barbara Opar, column editors
AASL will be meeting alongside ACSA in Pittsburgh so we wanted to share details of our sessions. ACSA members are welcome to join us as time permits. Our Friday sessions will take place in the Washington Room on the second floor of the Westin Hotel.
Friday will kick off with a vendor showcase at 8:00 a.m. In attendance will be representatives from Artstor, Building Types Online, FIMo, Bloomsbury Digital Library, and Pidgeon Digital.
"Pittsburgh's Built Environment: What's the Story? What's the Buzz? will begin at 10:05a.m.  The panelists are Christine Mondor, Rob Pfaffmann, and Charles L. Rosenblum.
We hope you will consider joining us for our Digital Preservation Panel which takes place from  12:30 p.m.-2 p.m. The Planning Committee for the upcoming AASL Annual Meeting in Pittsburgh is excited to invite the members of ACSA to this joint session on digital preservation. Our conference theme is Black Box: Articulating the Architecture Information Professional's Core in a Post-Digital Era building on ACSA's conference theme. We ask the question: What are the challenges that information professionals specializing in Architecture and its related fields face in a post-digital era? One of the major challenges is the preservation of architectural records which include and will continue to include mixed media – drawings, physical models, and a dizzying array of digital records. Our panelists – Katie Pierce Meyer, Head of Architectural Collections at the University of Texas at Austin, Ann Whiteside, Librarian/Assistant Dean for Information Resources at the Harvard University Graduate School of Design, and Matthew Allen, a lecturer at the University of Toronto and a PhD candidate in the History and Theory of Architecture at the Harvard University Graduate School of Design – are experts in this field and have undertaken research and practical projects in order to develop best practices and to search for possible solutions. Please join us on Friday to learn more.
Our Saturday sessions will be held at Carnegie Mellon University.
Some spots are available for the Association of Architecture School Librarian's (AASL) Frank Lloyd Wright tours on Sunday, March 31st. These tours are open to both ACSA and AASL attendees and attractively priced.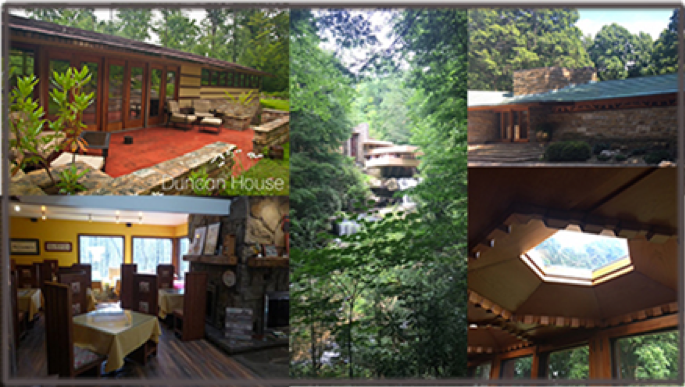 Just 60 minutes from Pittsburgh in Laurel Highlands are three Frank Lloyd Wright masterpieces; Polymath Park Resort's Duncan House, Fallingwater, and Kentuck Knob. AASL is offering two tours on Sunday, March 31st. The first tour is a full day of all three Frank Lloyd Wright houses for $100. The tour includes the bus ride from the Westin Hotel to Polymath Park to tour the Duncan House, lunch at TreeTop Restaurant, bus to Fallingwater and then to Kentuck Knob. The second tour is to Fallingwater for $50. The tour includes a bus ride to Fallingwater and then the bus will take you to the Pittsburgh airport. The agenda and times are below.
Sunday, March 31, 2019
8:00 am – 9:30 am | FLW Tour 1, Westin Hotel Lobby to board bus at 8am sharp (1 hour and 30 min bus ride)
10:00 am – 11:00 am | Duncan House
11:30 am – 12:30 pm | Lunch at Polymath Park
12:40 pm – 1:30 pm | bus ride
2:00 pm – 3:00 pm | Fallingwater tour
3:30 pm – 3:45 pm | bus ride
3:45 pm – 4:00 pm | Coffee break at Kentuck Knob
4:00 pm – 5:00 pm | Kentuck Knob tour
5:15 pm – 7:00 pm | FLW Tour 1, Bus ride back to Westin Hotel
For the full day tour Click here to register.
8:00 am | FLW Tour 2, Meet up: Westin Hotel Lobby, Westin Hotel Lobby to board bus at 8am
sharp (1 hour and 30 min bus ride)
10:00 am -11:00 am | tour of Fallingwater
11:30 am – 12:30 pm | lunch at Fallingwater Cafe (not included in price)
12:30 pm -2:00 pm | gift shop/walk grounds
2:00 pm – 3:45 pm: bus to Pittsburgh airport (1 hour and 45 min. bus ride – will arrive at airport around 3:45 pm)
3:45 pm | FLW Tour 2, Arrives at Airport
For the Fallingwater tour Click here to register
Visit our conference website to learn more: https://research.lib.buffalo.edu/2019AASLPittsburghConference/home