The Chinese University of Hong Kong The Chinese University of Hong Kong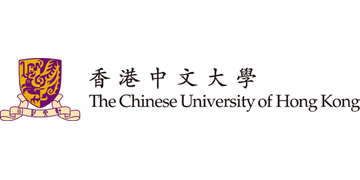 Associate Professors / Assistant Professors
The Chinese University of Hong Kong
Applications are invited for:-
School of Architecture
Associate Professors / Assistant Professors
(Ref. 190002D3) (Closing date: December 6, 2019)
The Chinese University of Hong Kong is one of the world's leading universities. Its location makes it one of the most exciting places to research on and teach architecture. The School of Architecture has a world-class, research-led and professionally connected learning environment. It embraces new approaches to architectural education and cross-disciplinary research that impact on the society and profession. The School has an ambitious growth plan and has created a number of opportunities for new Assistant Professors and Associate Professors. It is seeking outstanding candidates to make significant contributions to research and teaching, to both diversify its portfolio and support its existing strengths in professional architectural education and scholarship. The School is actively building a more diverse and inclusive environment. Qualified individuals from underrepresented sections of society are encouraged to apply.
The appointees will drive forward a research agenda and deliver teaching for undergraduate and postgraduate programmes, while building research collaborations within the University and beyond. They will be key players in the School's agenda on innovation, cities and environments.
Applicants should have a PhD degree in a subject area relevant to architecture OR a professional Master's degree in architecture plus not less than 4 years (with professional registration) or 6 years (without professional registration) of practical experience in architecture thereafter. A distinguished record of research or practice with international recognition and an excellent track record of studio teaching are essential.
Appointments will normally be made on contract basis for up to three years initially commencing July / August 2020, which, subject to performance, funding availability and mutual agreement, may lead to longer-term appointment or substantiation later. Appointment level and salary will be commensurate with the applicant's qualifications and experience.
To explore the posts further, please contact Ms. Sylvia Kwok, Executive Officer of the School of Architecture, at Tel: +852 3943 6519 or by e-mail to sylvia.kwok@cuhk.edu.hk.
Application Procedure
Applicants should complete the online application form together with a letter of interest, CV, portfolio (if appropriate), and names/e-mail addresses of three referees with consent for providing references.
The University only accepts and considers applications submitted online for the post above. For more information and to apply online, please visit http://career.cuhk.edu.hk.