You can only gain access to certain items and special pricing if you have logged in. Login Now.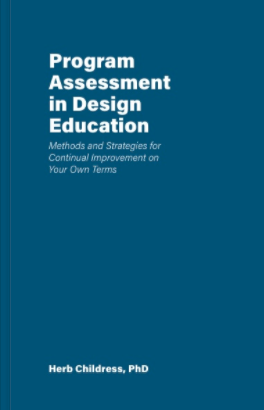 Program Assessment in Architecture and Design Education: Methods and Strategies for Continual Improvement on Your Own Terms (Electronic Version)
Herb Childress, PhD
Format:
Electronic (digital download/no shipping)
2-Year Programs, 4-Year Programs, Canadian School, Candidate, Full Member--Large, Full Member--Medium, Full Member--Small, International Programs - $100.00
NonMember - $130.00

Description:
This book describes both the practices and the opportunities of assessment in design education. Assessment can be an important lever for the pursuit of equity and inclusion, and for communication with stakeholders. Assessment can improve curricular alignment, and help your program to pursue your own unique mission. This plainspoken handbook is designed to help architecture programs at any level of development to create, improve, and make use of relevant and powerful systems of assessment.
Product Details:
| | |
| --- | --- |
| Product ID: | 100102 |
| Publication Year: | 2021 |
| Pages, Size, or Length: | 122 |