2017-2018 Designing Healthy Places Competition
Winner: Watershed Urbanism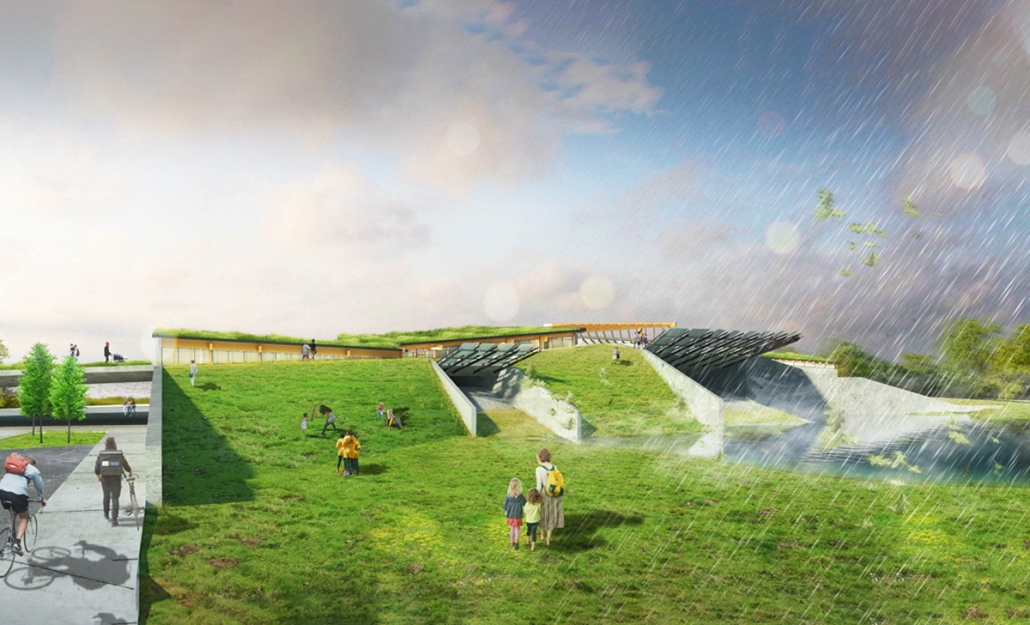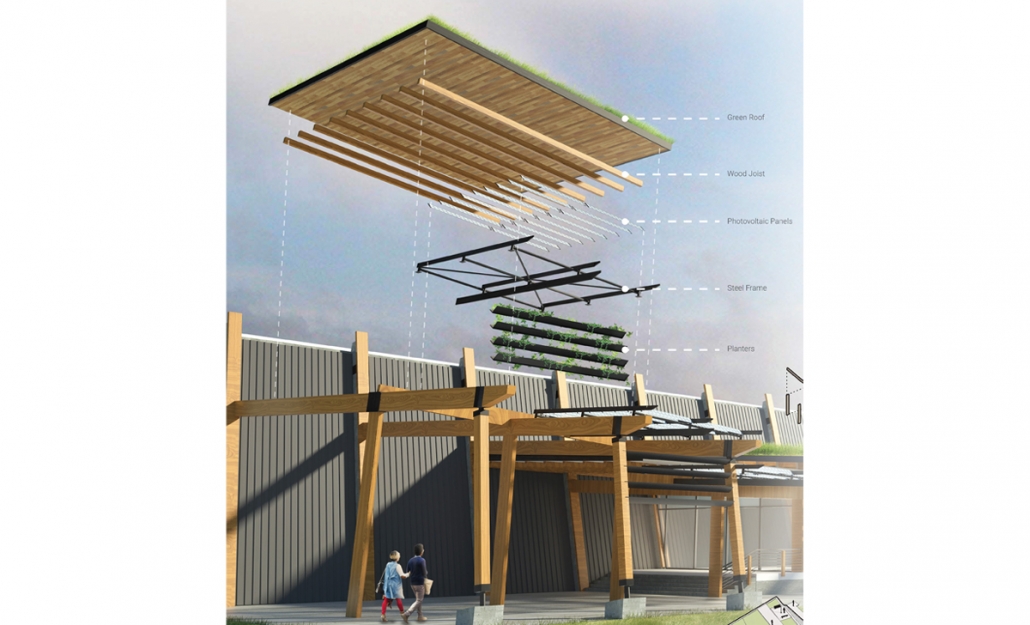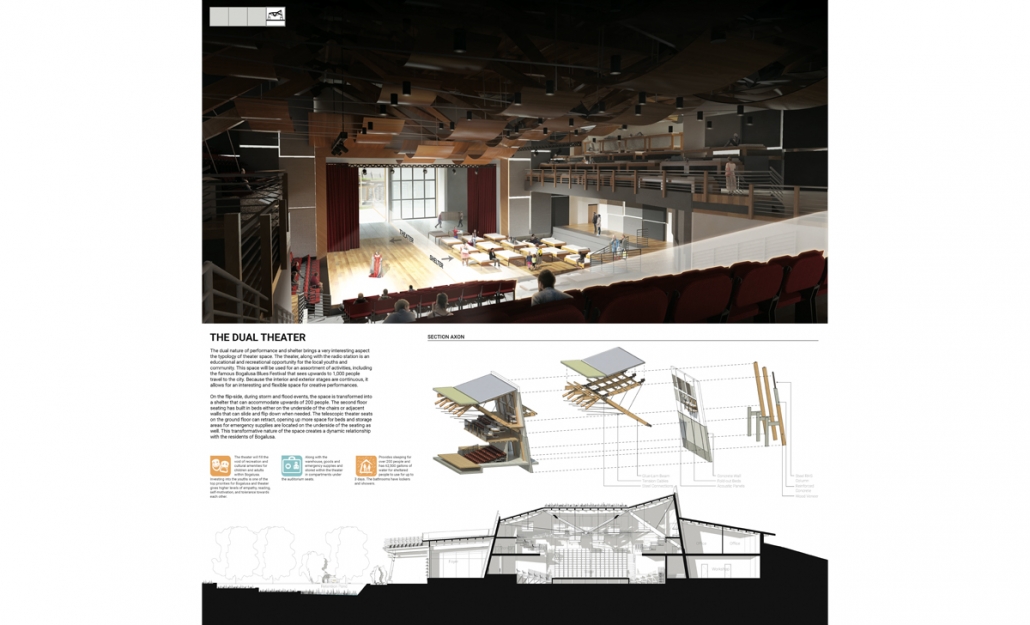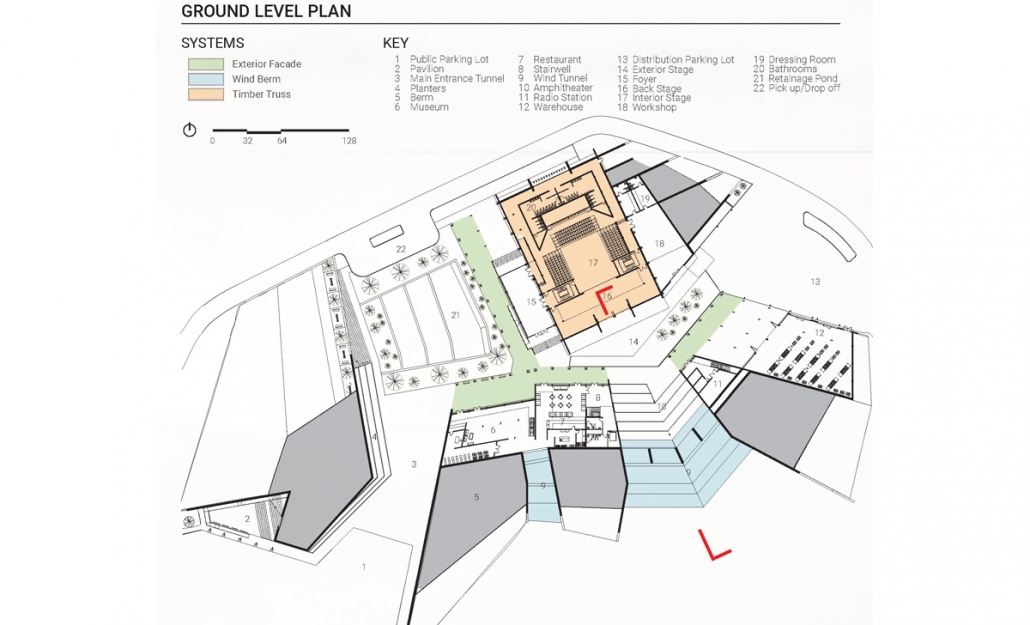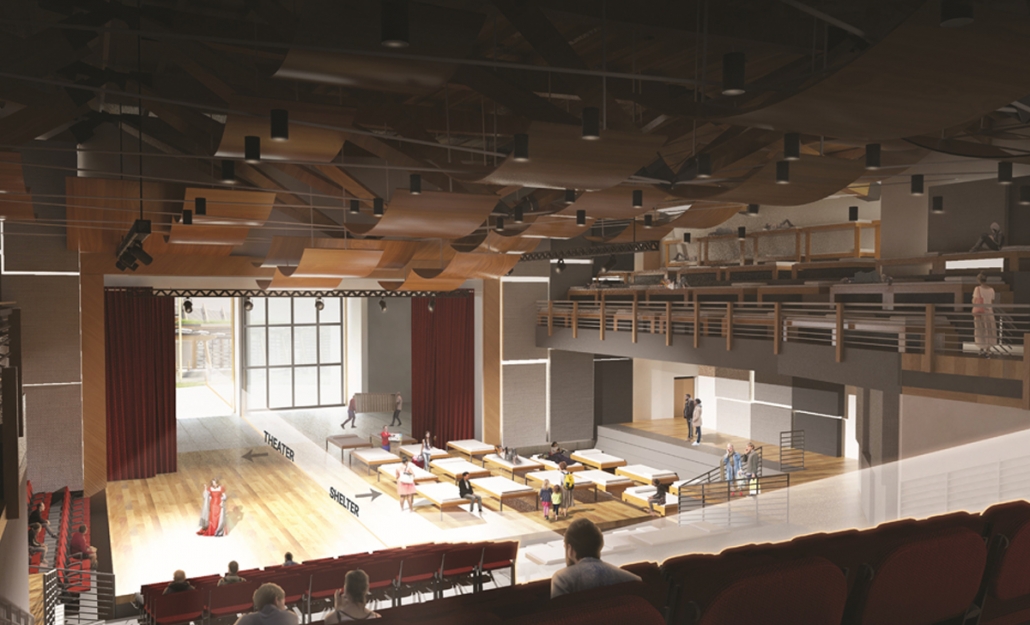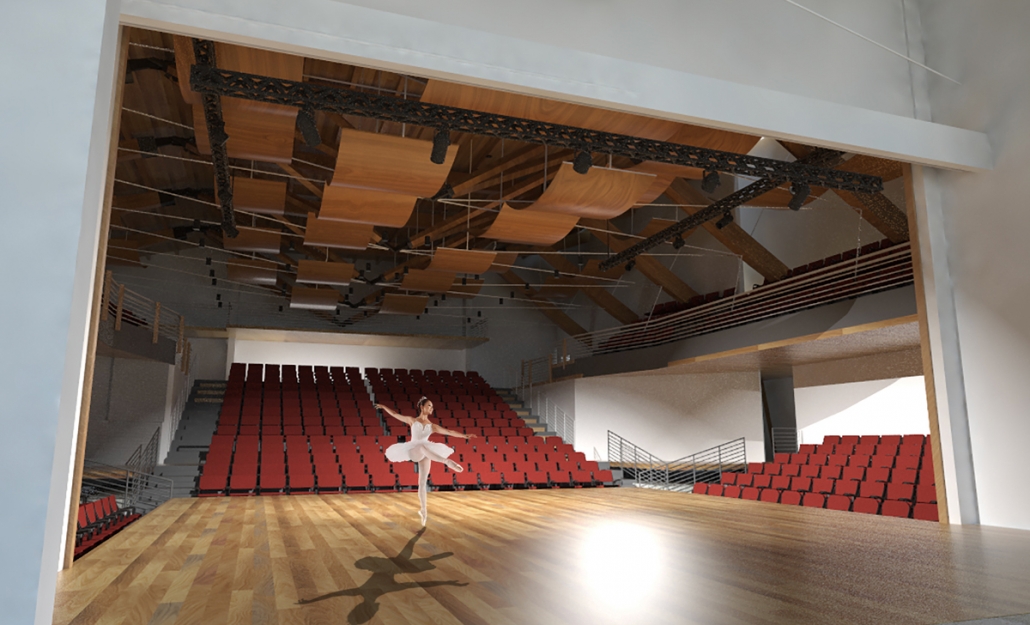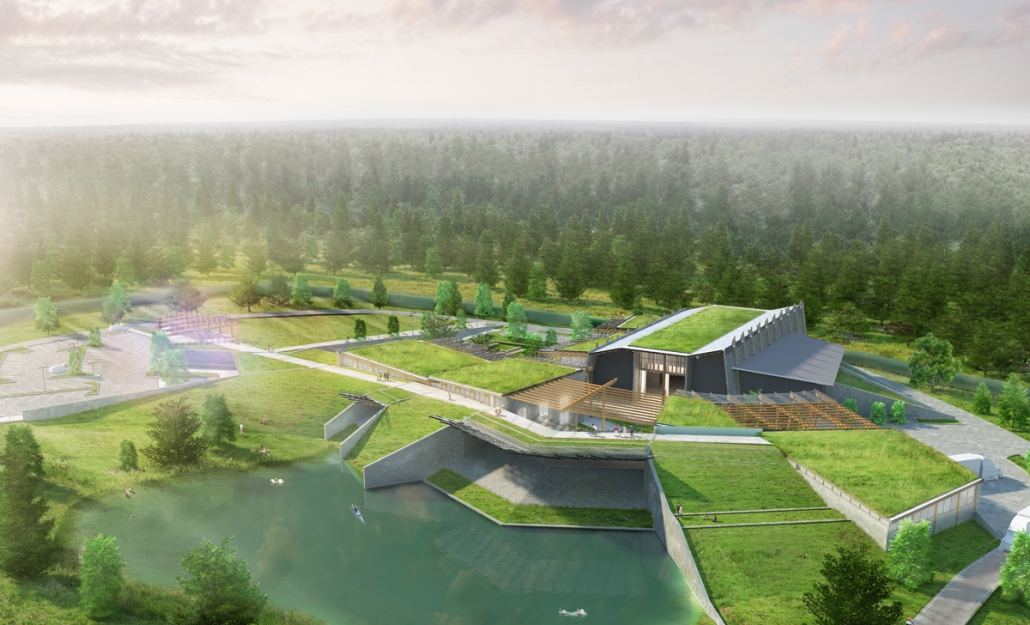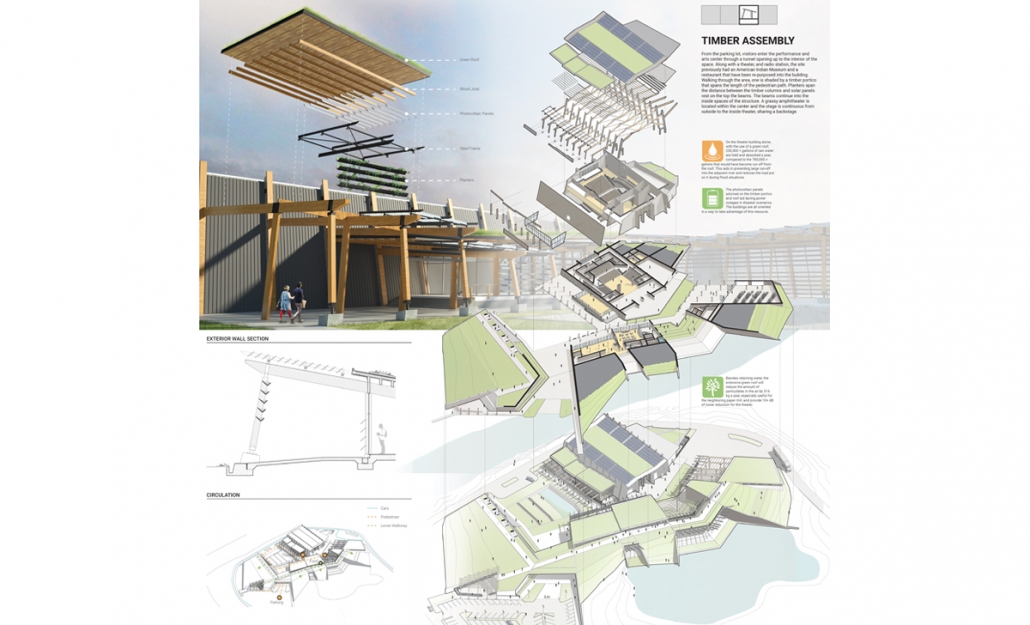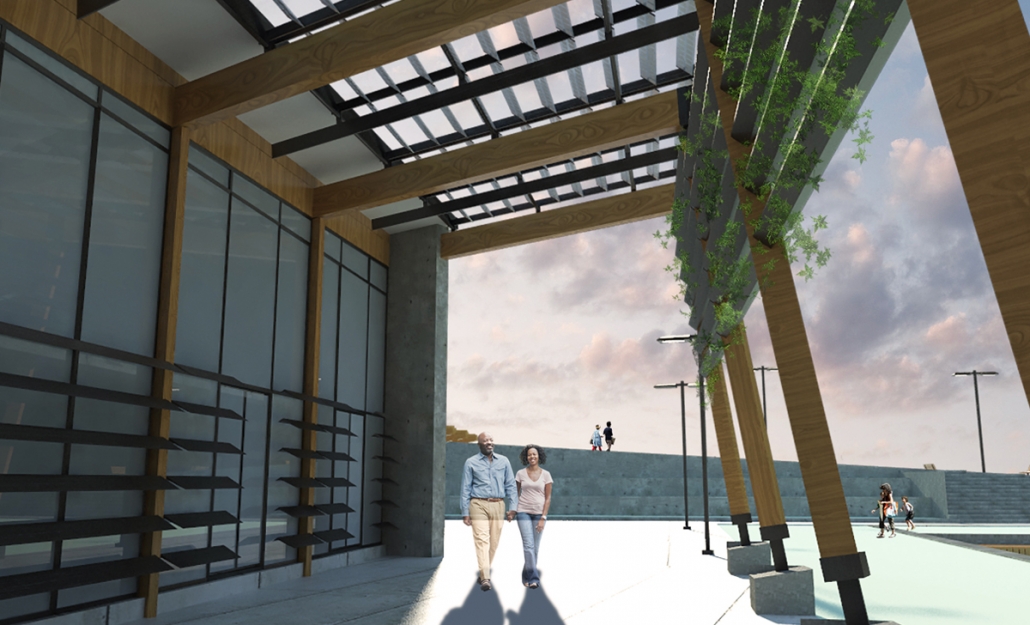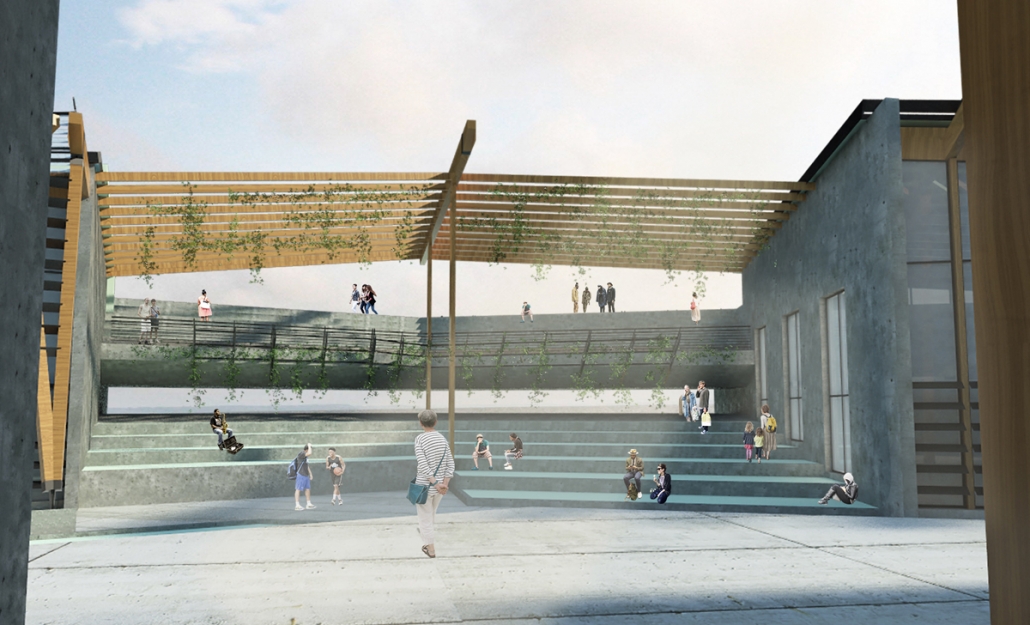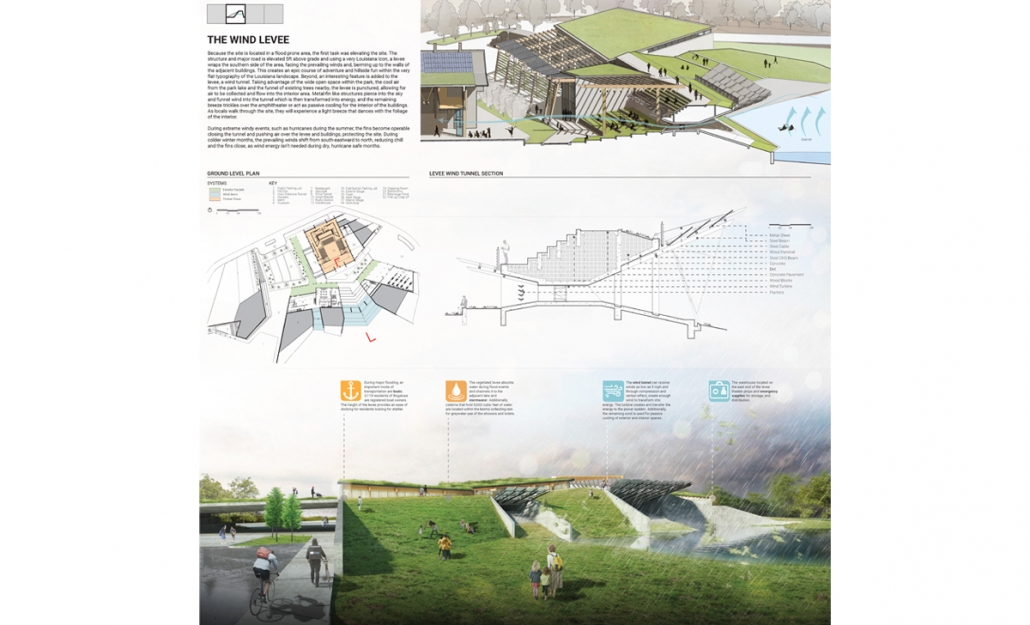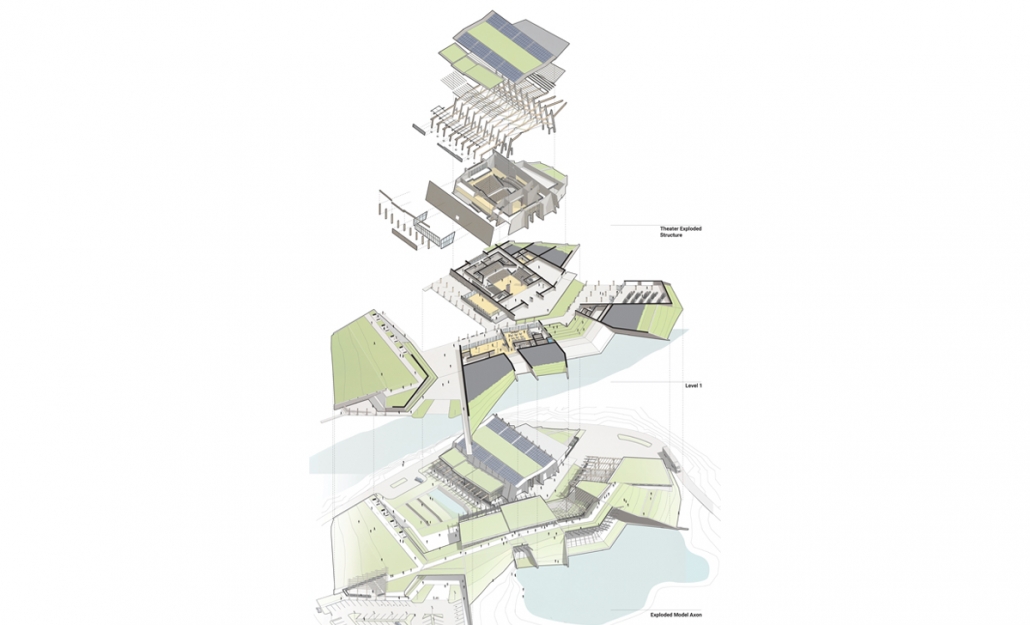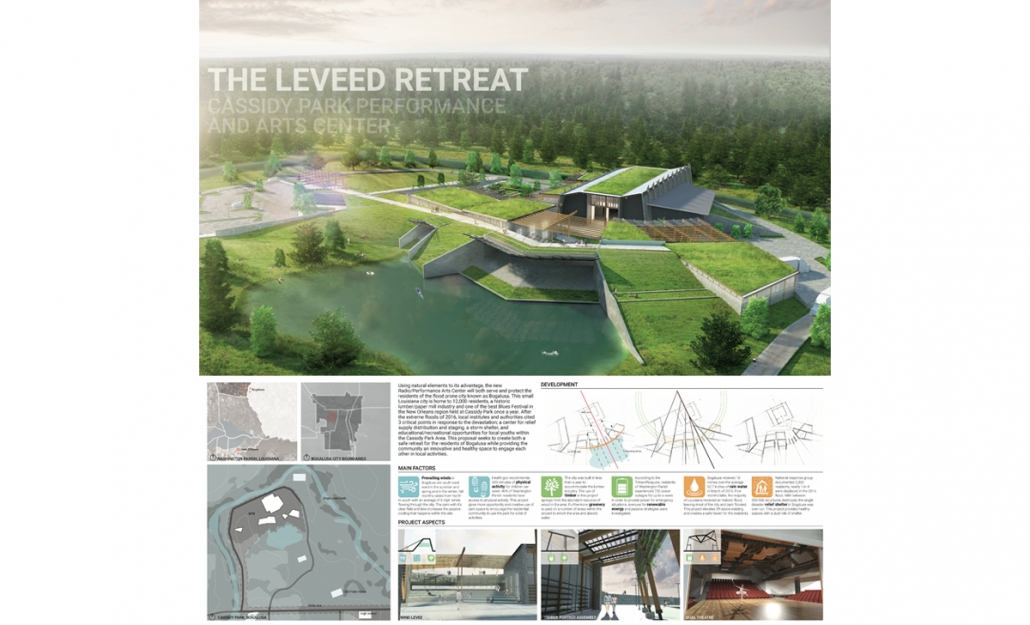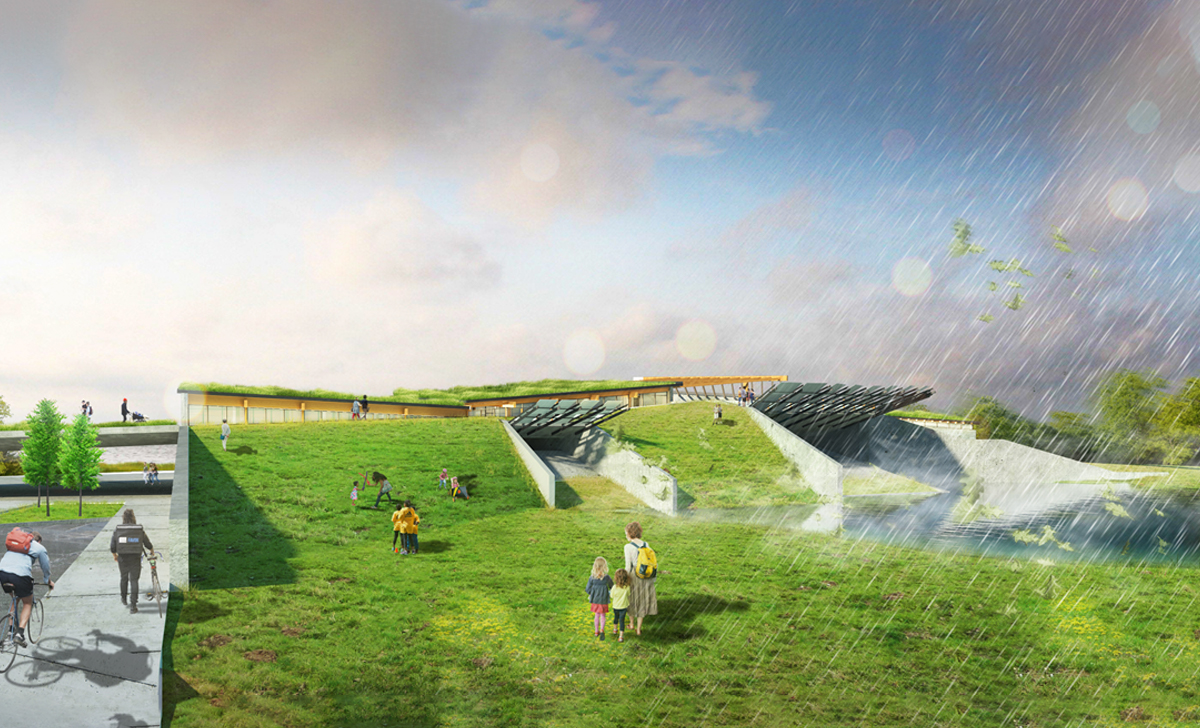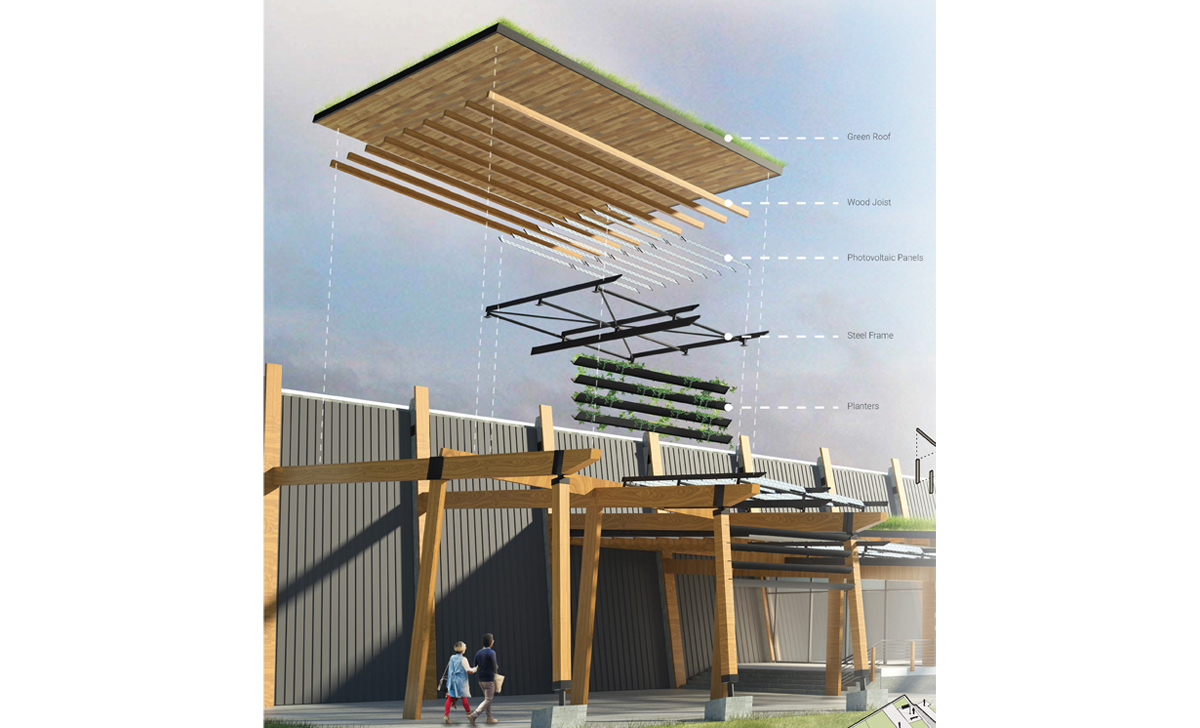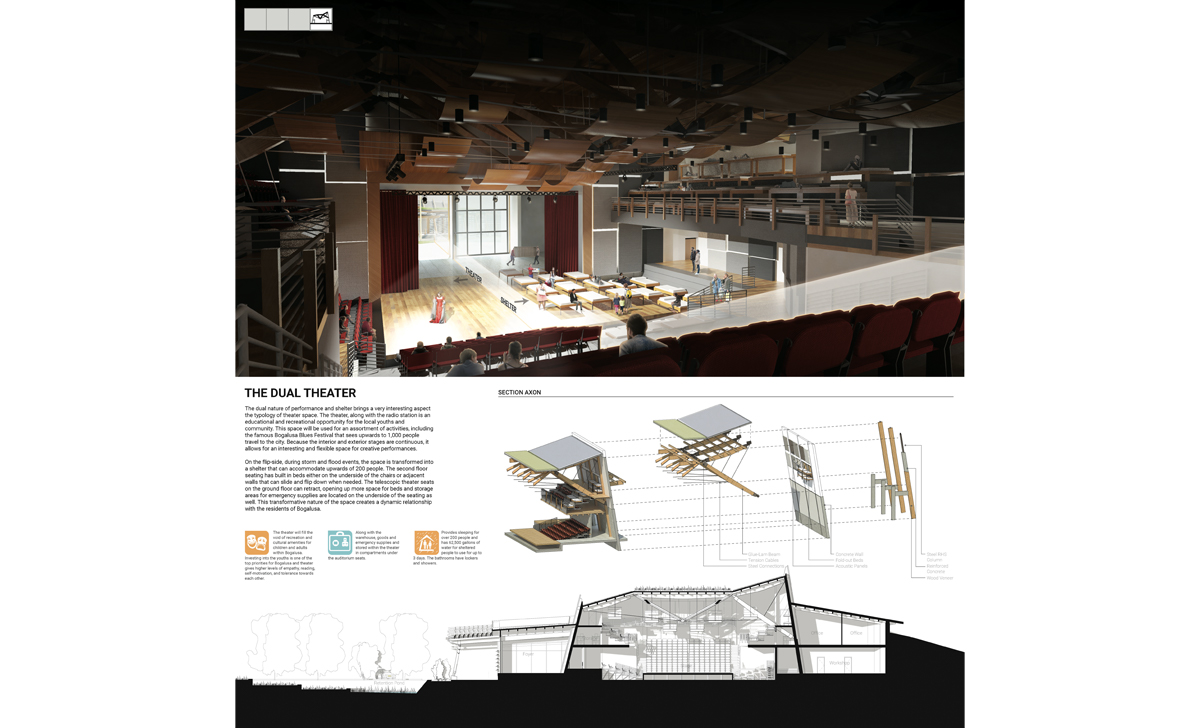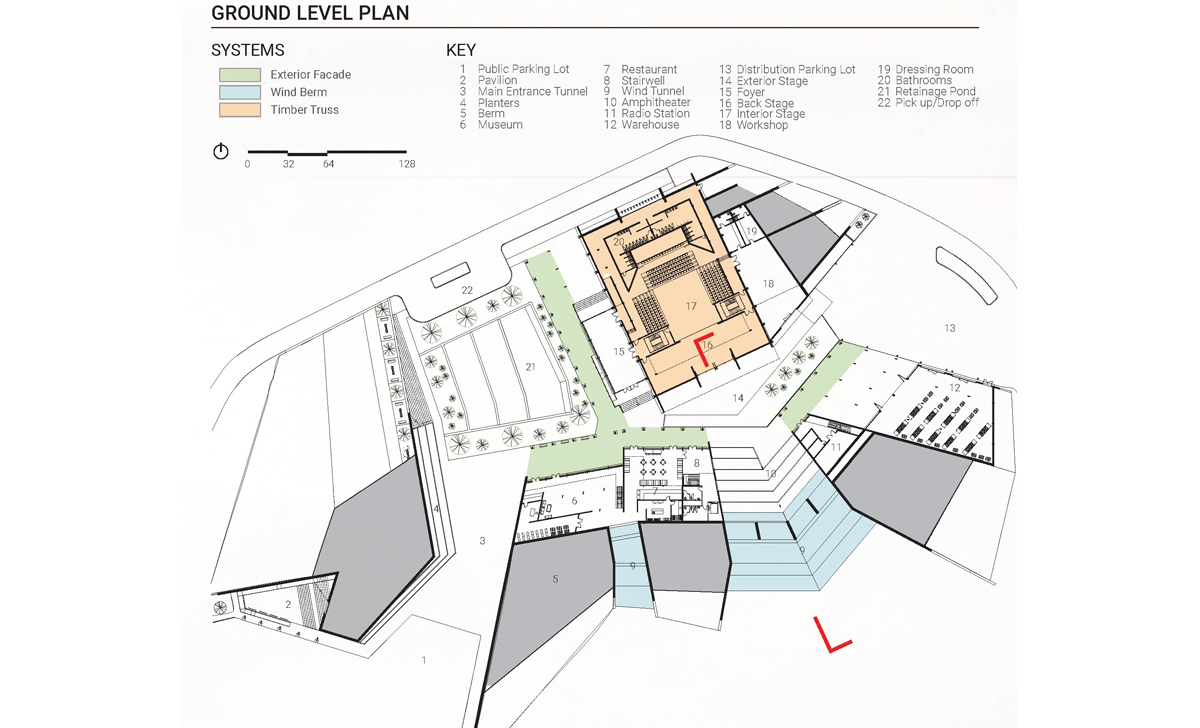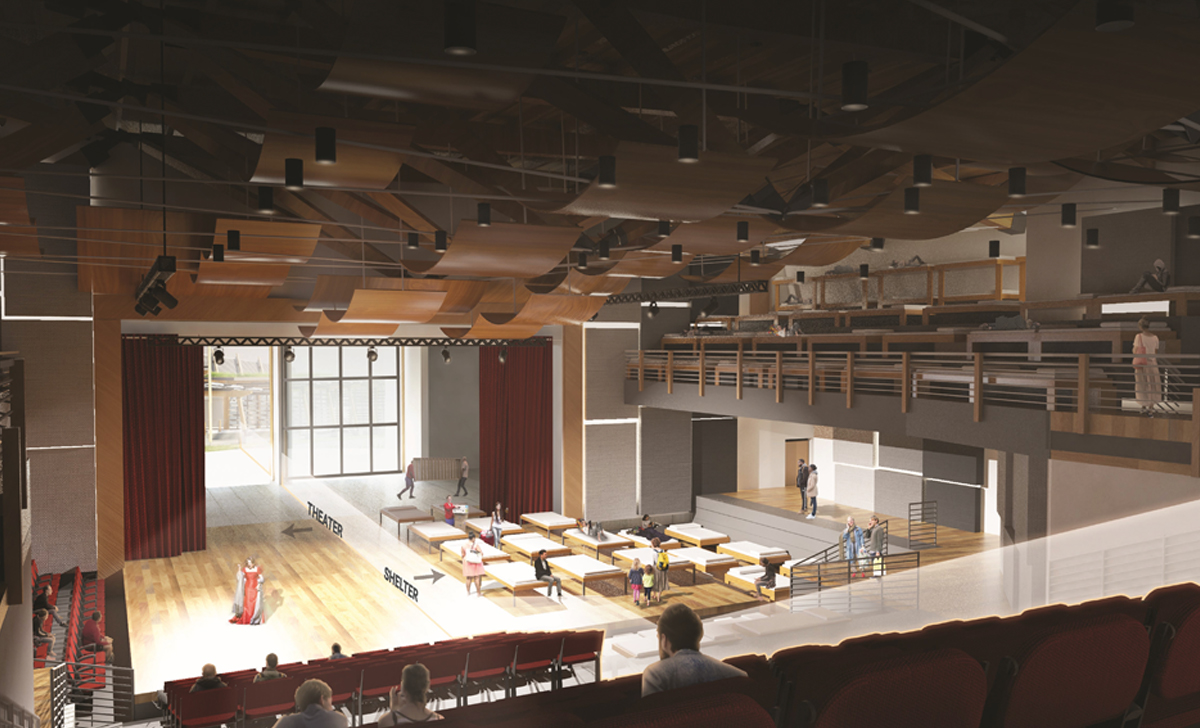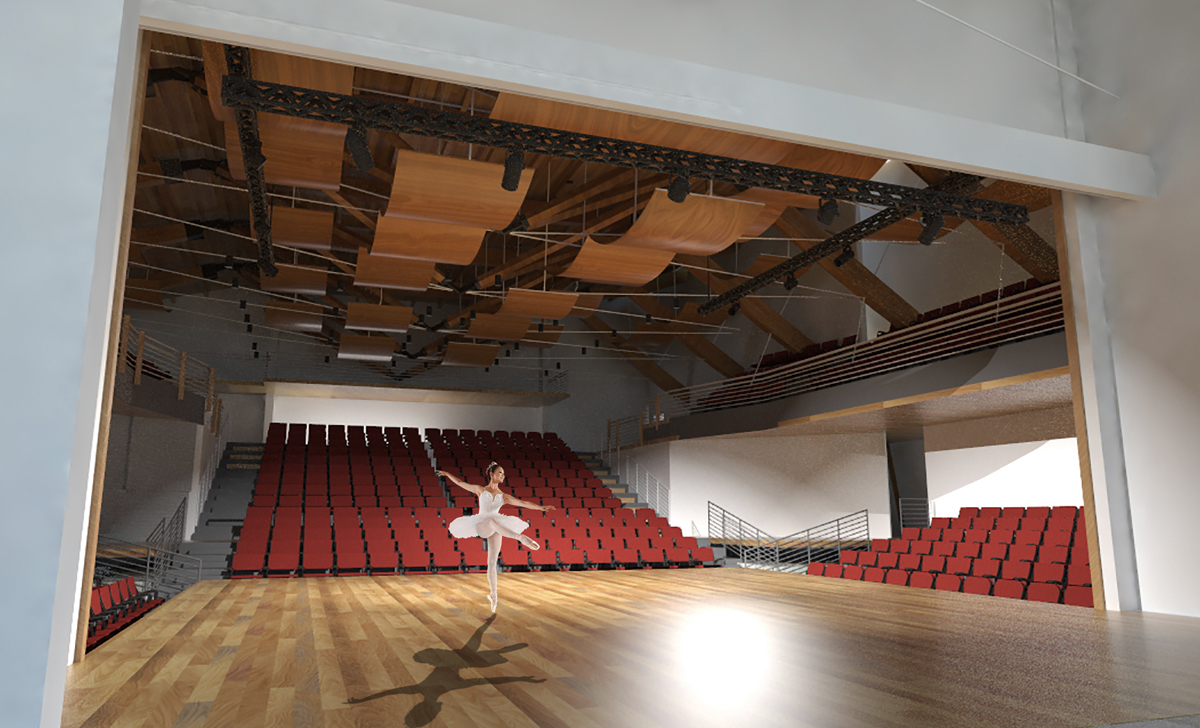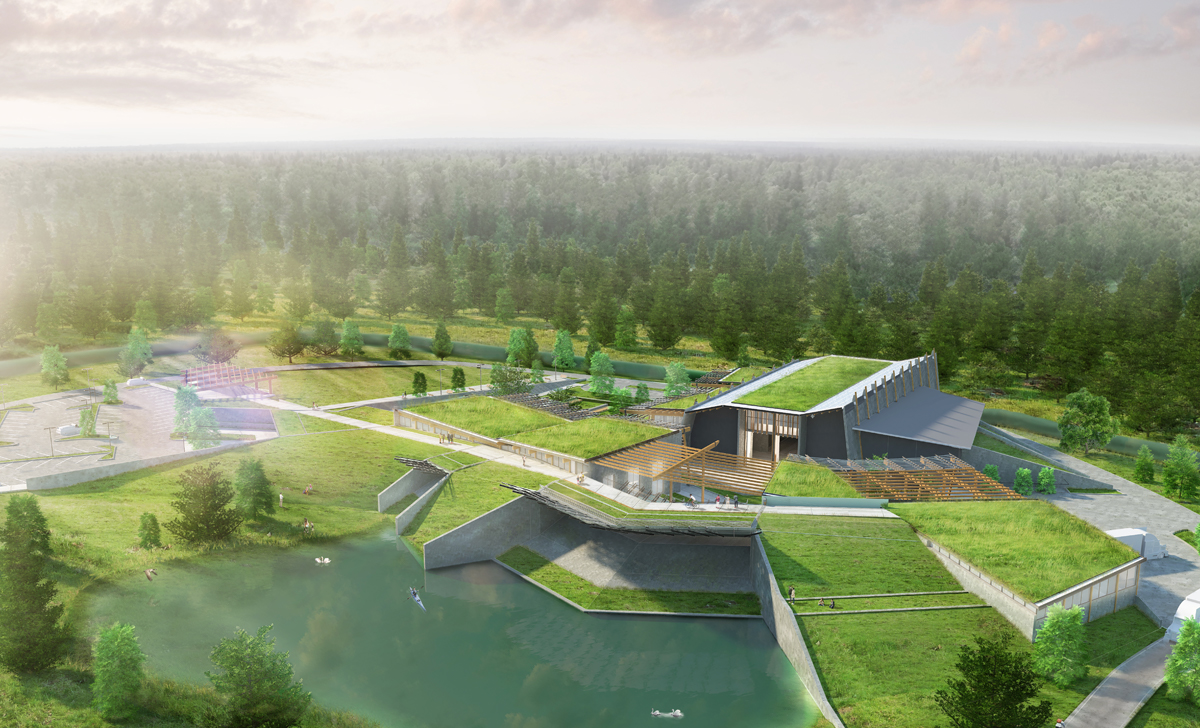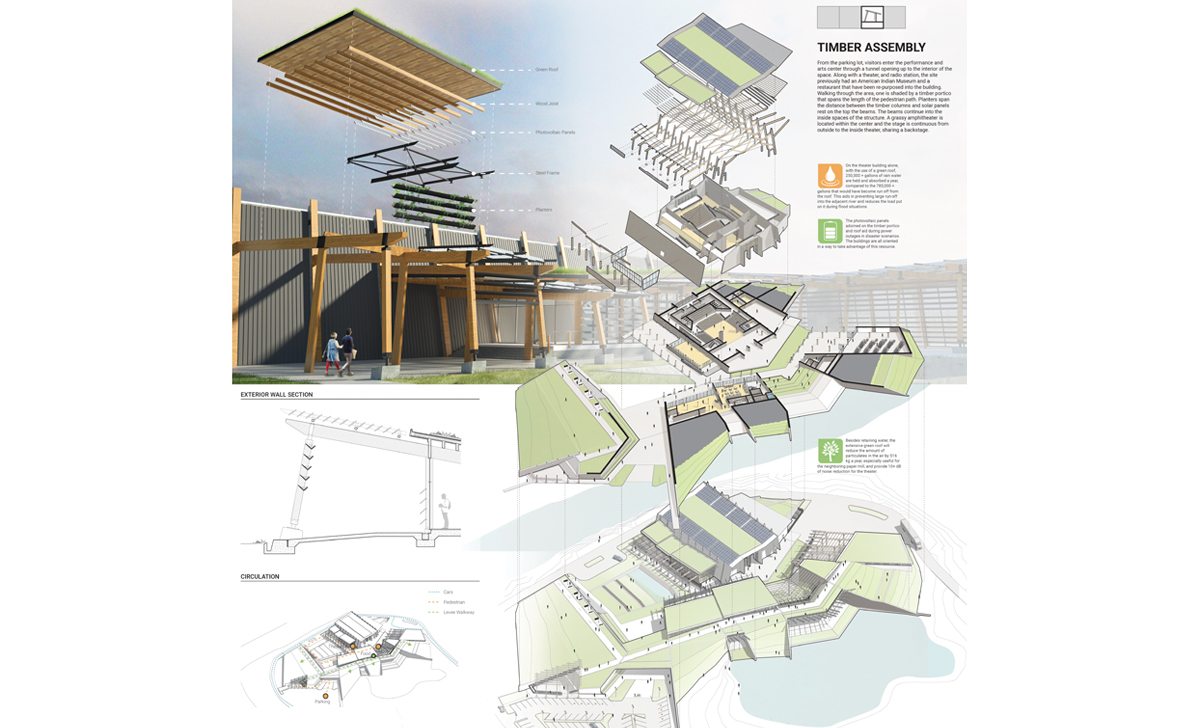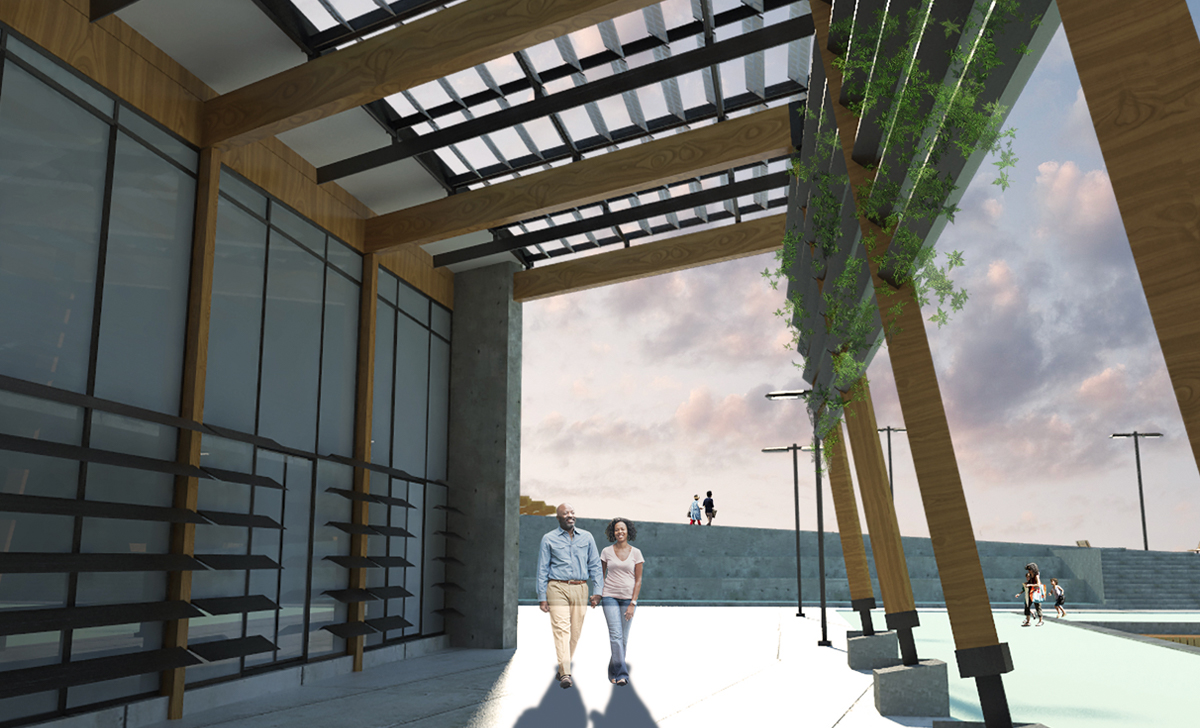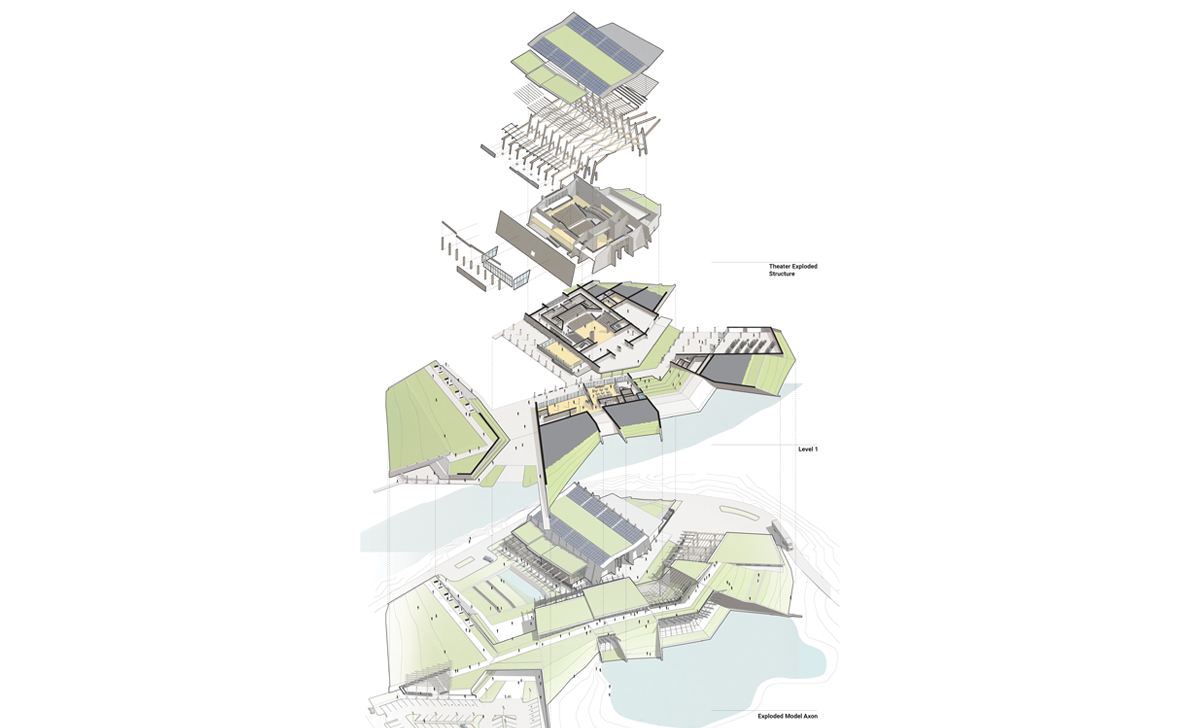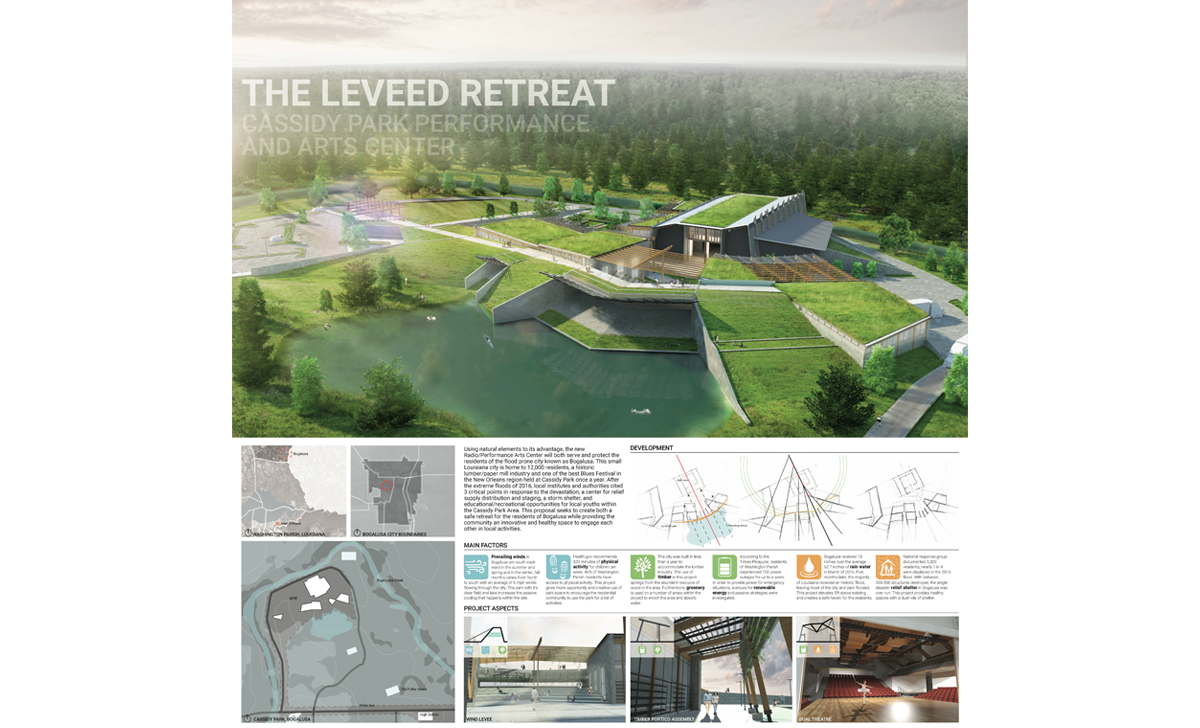 Student: Giovanni Coakley | Louisiana State University
Faculty: Kristopher Palagi | Louisiana State University
The biggest wicked problem in the U.S. is infrastructure, and this project looks at how we can reinvent this problem to address people, health, and place. This is an exceptional example of place-making while solving infrastructural problems and delivering ecosystem services through architecture. By focusing on resilience, the students address issues that will affect American health and well-being.
Using natural elements to its advantage, the new Radio/Performance Arts Center will both serve and protect the residents of the flood prone city known as Bogalusa. This small Louisiana city is home to 12,000 residents, a historic lumber/paper mill industry and one of the best Blues Festival in the New Orleans region held at Cassidy Park once a year. The project is encompassed in three major design areas, the wind levee, timber assembly portico, and the dual theater.
First, a levee like structure wraps around the south end of the site, protecting the buildings and becomes a course of epic adventure and circulation. Two wind tunnels puncture the berms, collecting and compressing wind, converting it into energy and passive cooling for buildings throughout the summer months and storm events. During critical windy situations, metal fins that funnel air can shut like a gate, closing the tunnel and pushing wind over the levee and buildings. Next, the timber portico brings greenery along with solar energy collection as it shades visitors walking through the site while also adding a layer of debris protection for the buildings.
Finally, the dual theater is a space for community engagement and shelter as it transforms becoming a safe retreat for those in need. The stage is continuous from outside to in, connection the exterior amphitheater seating with the interior, allowing for a dynamic use. Large garage doors open to connect the spaces while also bringing in cool air from the wind levee, passively cooling the space during storm power outages. The telescopic seats push back allowing room for beds and cots, while on the upper level, beds are built into the floors and walls, allowing them to be flipped or pulled out for ease of access. The combination of these three factors will create both a safe retreat for the residents of Bogalusa while also providing the community an innovative and healthy space to engage each other in local activities.