2020 COTE Top Ten Winners
Winner: UP-LIFT TECHNOLOGY TOWER
Bekim Sejdiu & Devin Waddell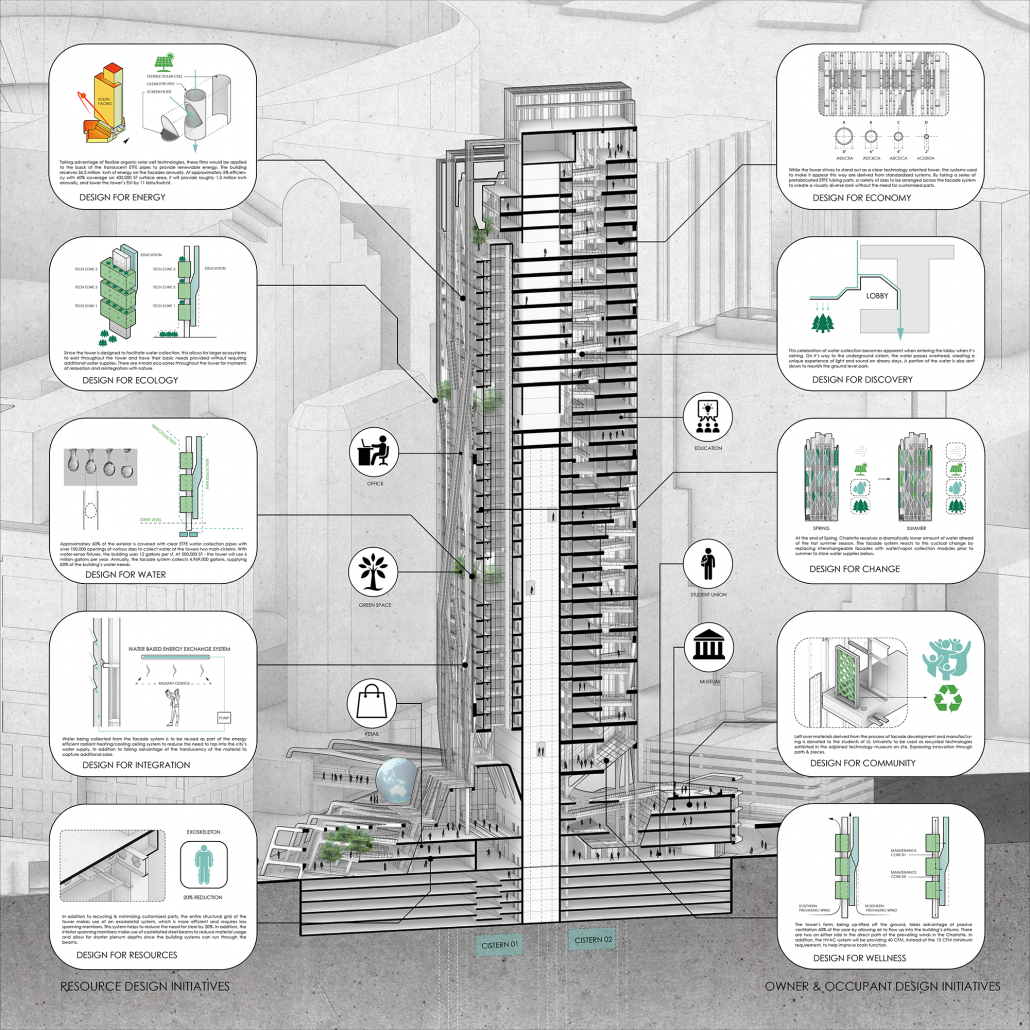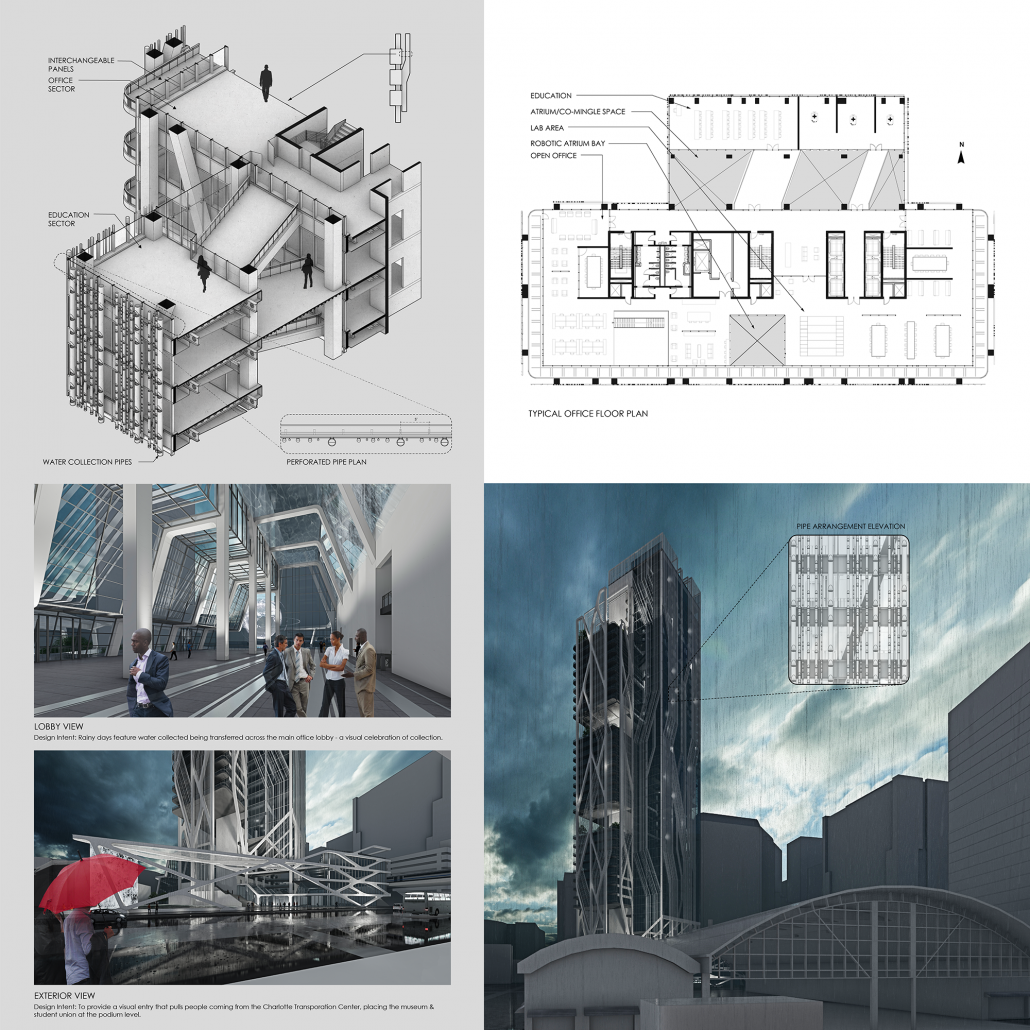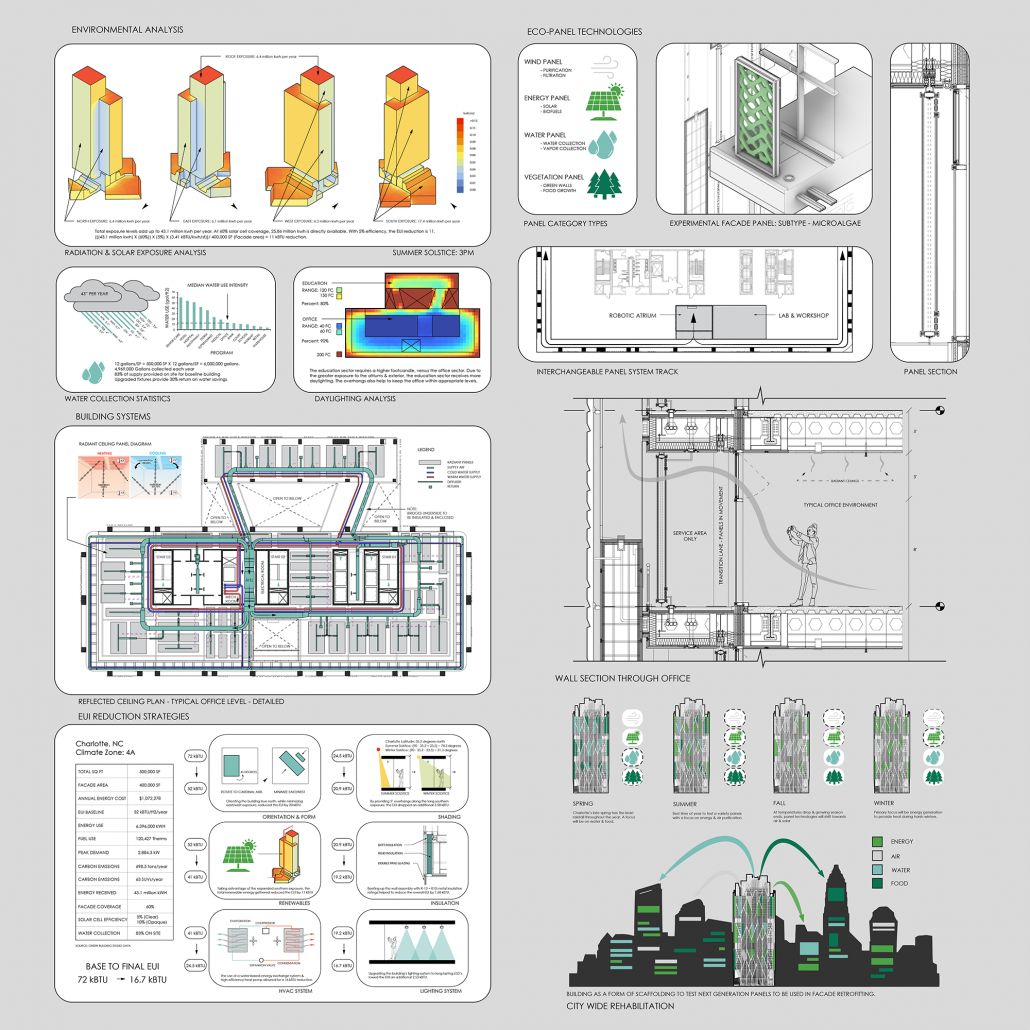 Students: Bekim Sejdiu & Devin Waddell
Faculty: Kyoung-Hee Kim & Liz McCormick
School: University of North Carolina at Charlotte
[UP]-LIFT TECHNOLOGY TOWER explores the flow of energy through the buildings ecosystem. This sustainable high rise project has clear, concise and stunning graphics. The most compelling aspects of this high rise is the compelling systems approach to meeting the ten environmental measures.
"The city of Charlotte ranks dead last (50th out of 50) among America's largest cities in Upward Mobility. This means that for a child born in poverty in Charlotte, it is harder to get out of poverty than any other large city in the United States." – FORCLT
Charlotte is largely known as the 2nd largest banking city and is rapidly establishing the foundations of the next "Silicon Valley" being 2nd largest in tech-industry growth across the country.
UP: toward a higher place or position. LIFT: raise to a higher position or level.
[Up]–LIFT will be an urban community tower that responds to changes in the local industry by incorporating a major factor limiting social mobility – access to education. The basic growth of a tech-hub requires the foundation of educational services to help incubate start-ups. Located in the heart of uptown, the tower will contain programs to provide training in fields related to technology and spaces for tech businesses to take a foothold locally. The tower will be designed in such a way to create a direct flow from training to working in the industry by providing on site connections between low income students & companies. The idea is that mixing academic research & industry practices will foster next-generation technologies of the future. With start-ups related to eco-technologies and environmental concerns becoming more prevalent, the tower will accommodate these positive shifts in ideology by allowing the building and its envelope to become a research & development playground for prototyping & testing. A public laboratory, so to speak, for displaying innovative concepts & solutions.