2017-2018 Steel Competition Top Ten For Student Winners
Third Place: Affordable Housing
Arturo Lujan, Pedro Pinera-Rodriguez, & Ryan Smith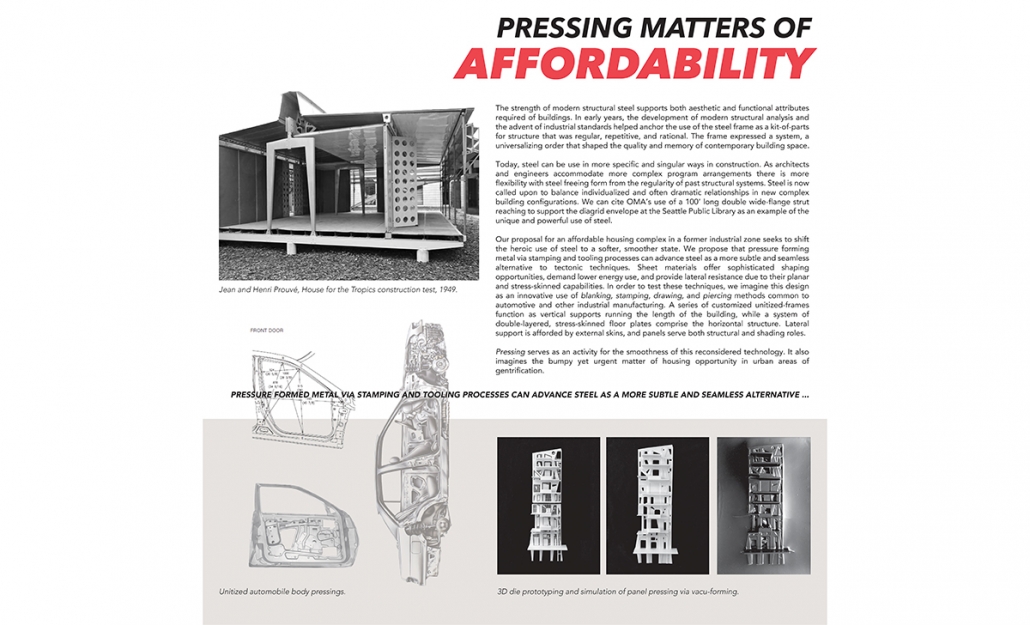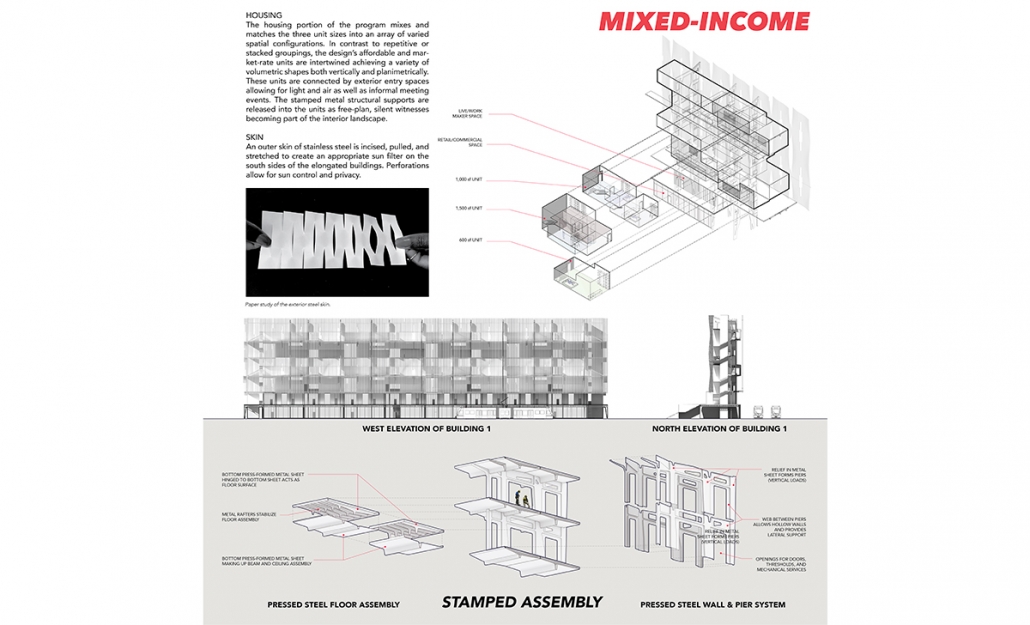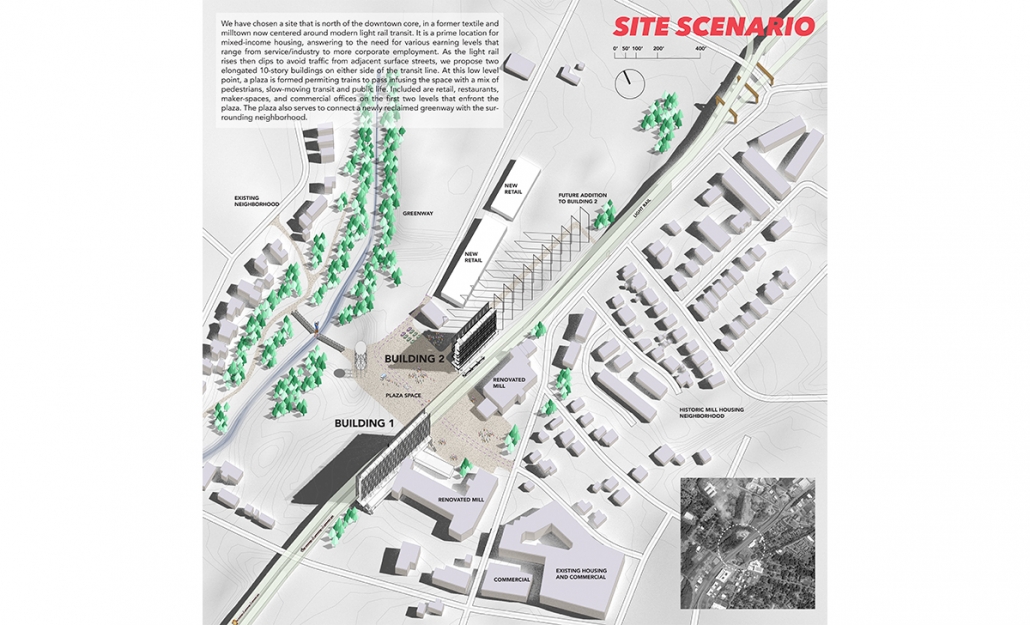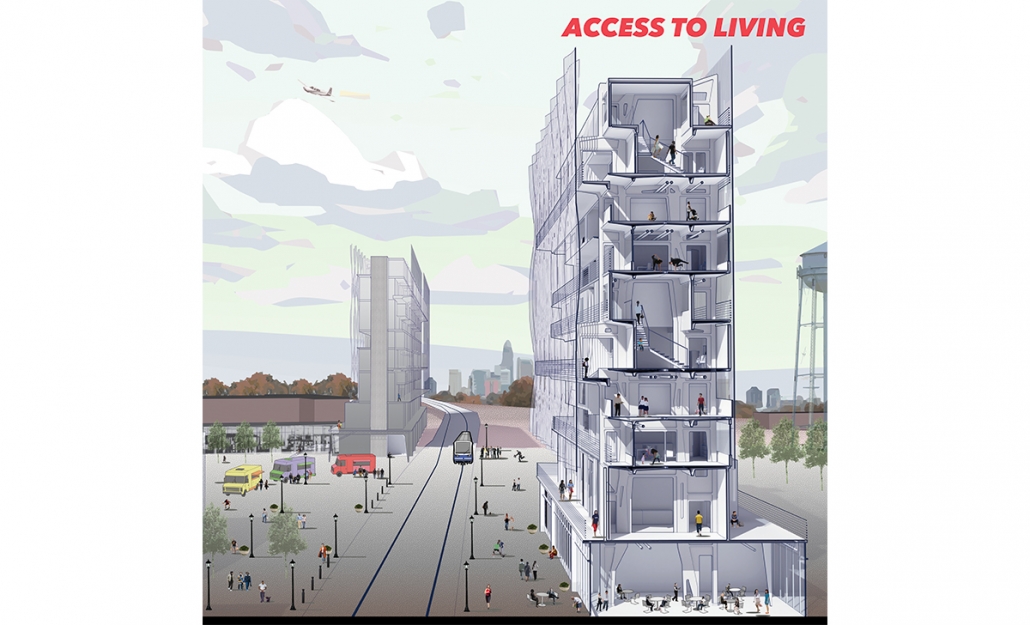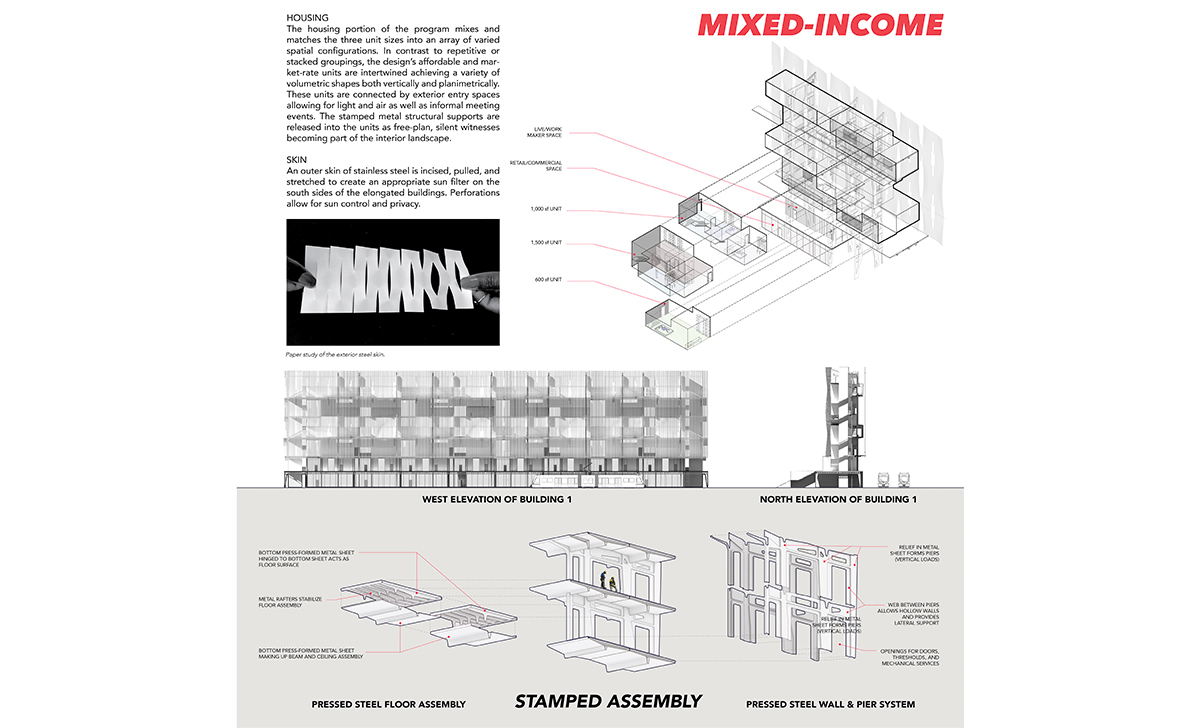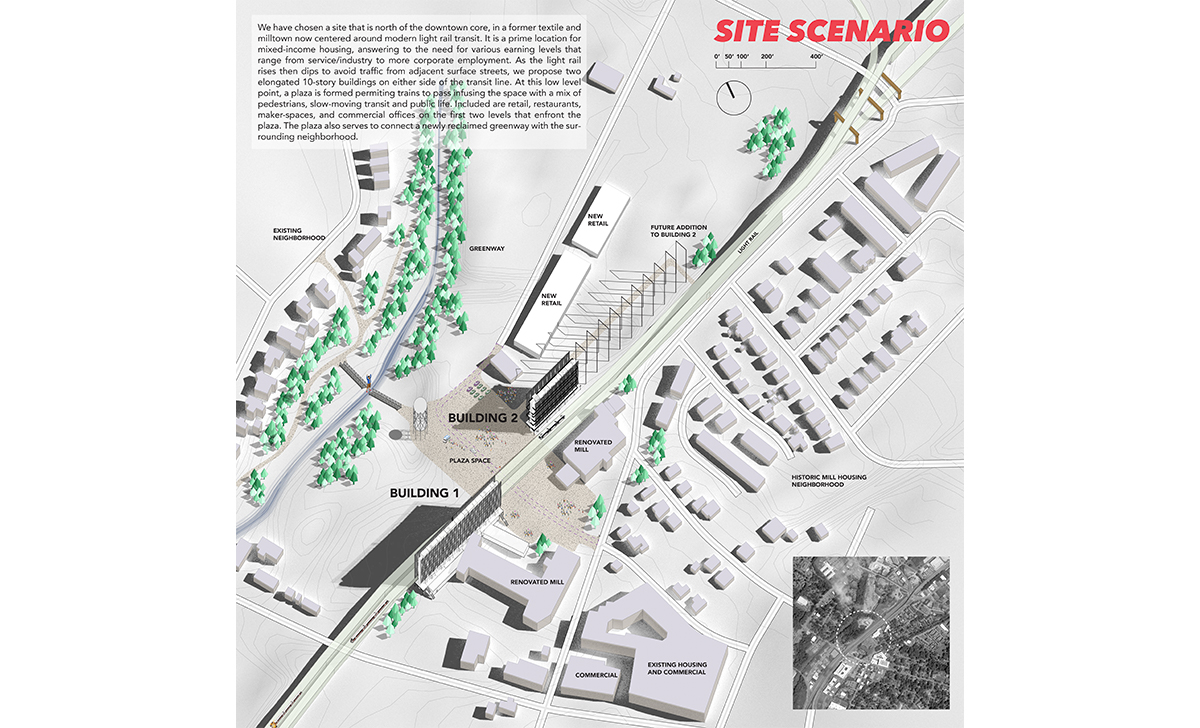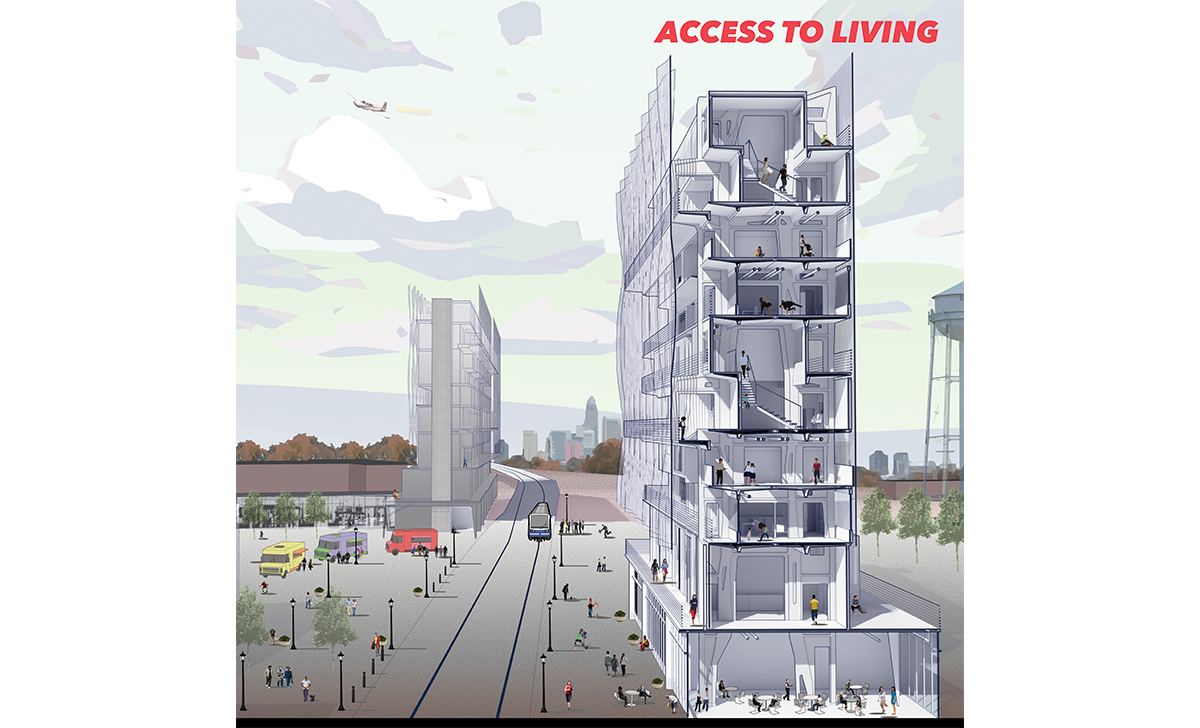 Pressing Matters of Affordability
Students: Arturo Lujan, Pedro Pinera-Rodriguez, & Ryan Smith | University of North Carolina at Charlotte
Faculty: Peter L. Wong & Christopher Jarrett | University of North Carolina at Charlotte
The strength of modern structural steel supports both the aesthetic and functional attributes required of buildings. In early years, the development of modern structural analysis and the advent of industrial standards helped anchor the use of the steel frame as a kit-of-parts for a structure that was regular, repetitive, and rational. The frame expressed a system, a universalizing order that shaped the quality and memory of contemporary building space.
Today, steel can be used in more specific and singular ways in construction. As architects and engineers can accommodate more complex program arrangements there is more flexibility with steel freeing form from the regularity of past structural systems. Steel is now called upon to balance the individualized and often dramatic relationships in new complex building configurations. We can cite OMA's use of a 100' long double wide-flange strut reaching to support the diagrid envelope at the Seattle Public Library as an example of the unique and powerful use of steel.
Our proposal for an affordable housing complex in a former industrial zone seeks to shift from the heroic use of steel to a softer, smoother state. We propose that pressure forming metal via stamping and tooling processes can advance steel as a more subtle and seamless alternative to tectonic techniques. Sheet materials offer sophisticated shaping opportunities, demand lower energy use, and provide lateral resistance due to their planar and stress-skinned capabilities. In order to test these techniques, we imagine this design as an innovative use of blanking, stamping, drawing, and piercing methods common to automotive and other industrial manufacturing. A series of customized unitized-frames function as vertical supports running the length of the building, while a system of double-layered, stress-skinned floor plates comprise the horizontal structure. Lateral support is afforded by external skins and panels serving both structural and shading roles.
Pressing serves as an activity for the smoothness of this reconsidered technology. It also imagines the bumpy yet urgent matter of housing opportunity in urban areas of gentrification.