Honorable Mention: THE SKY HOUSE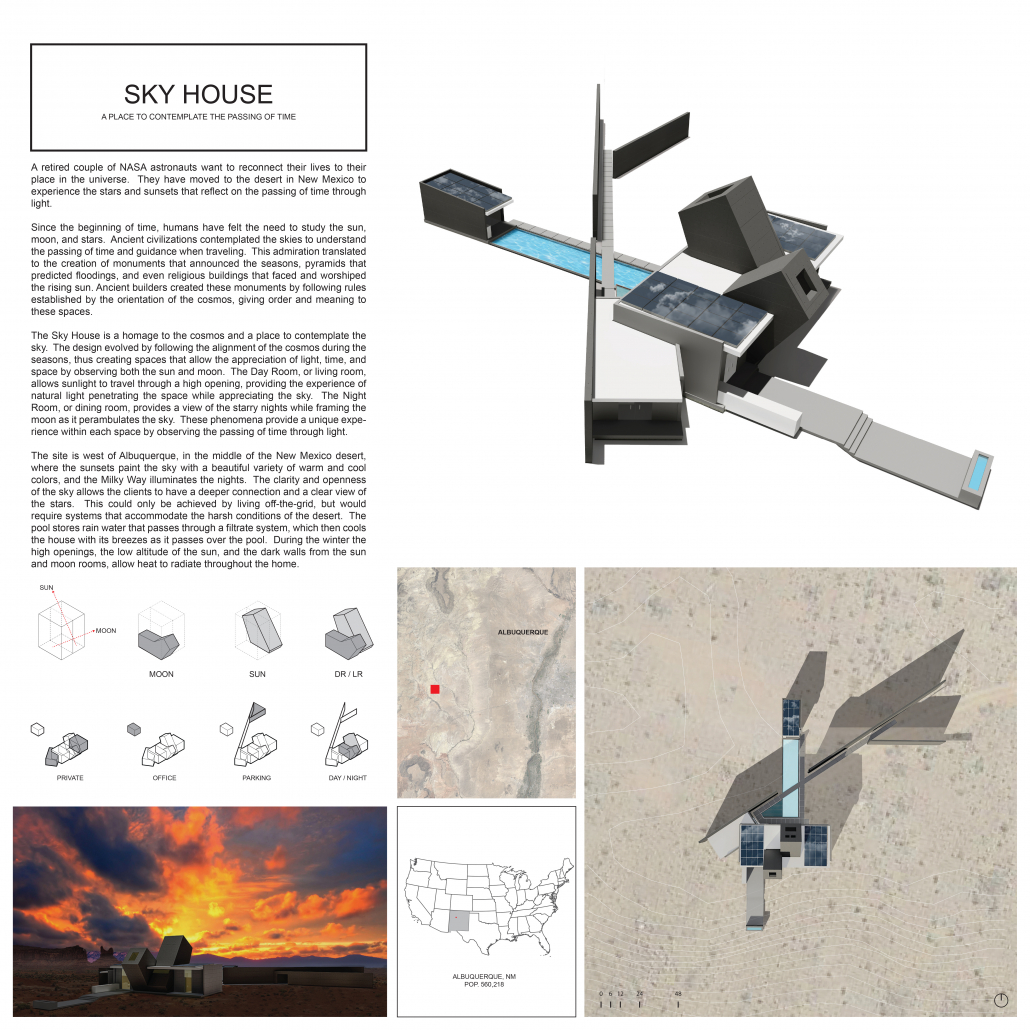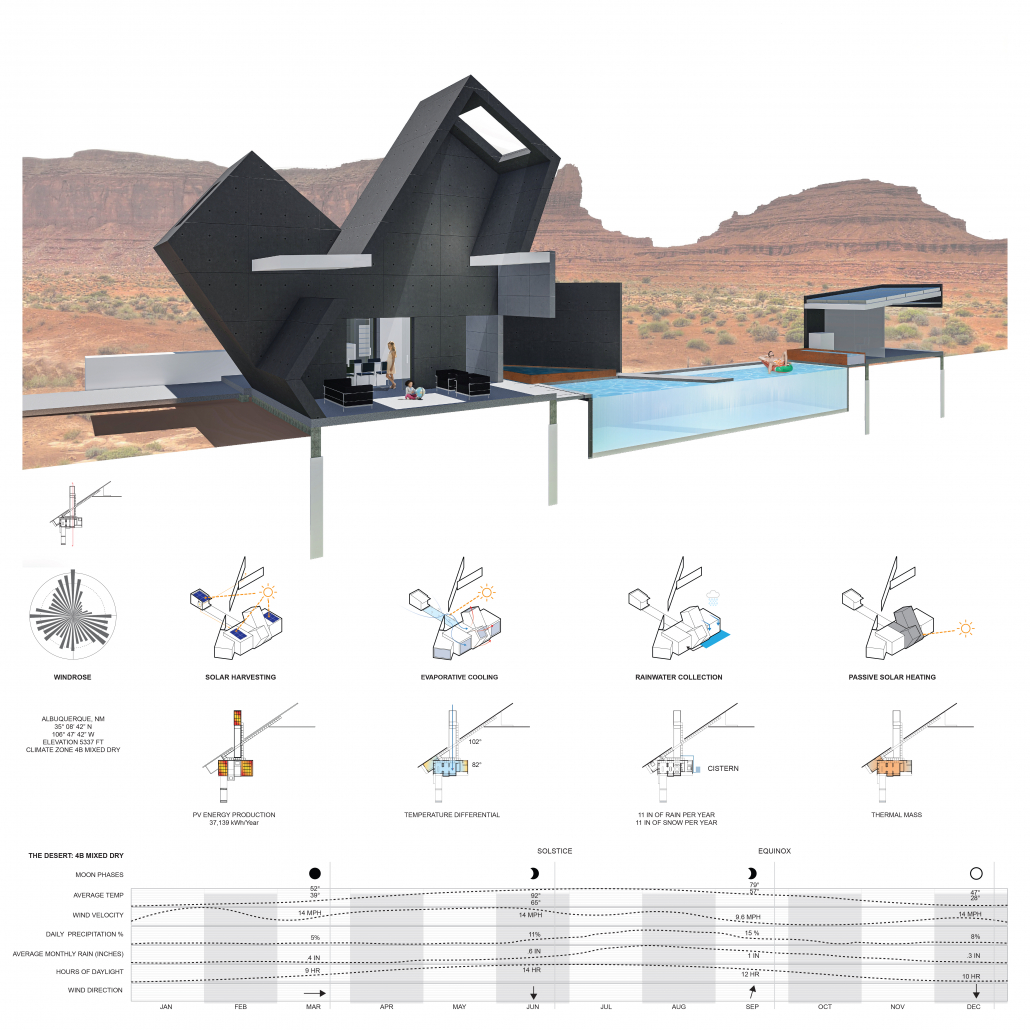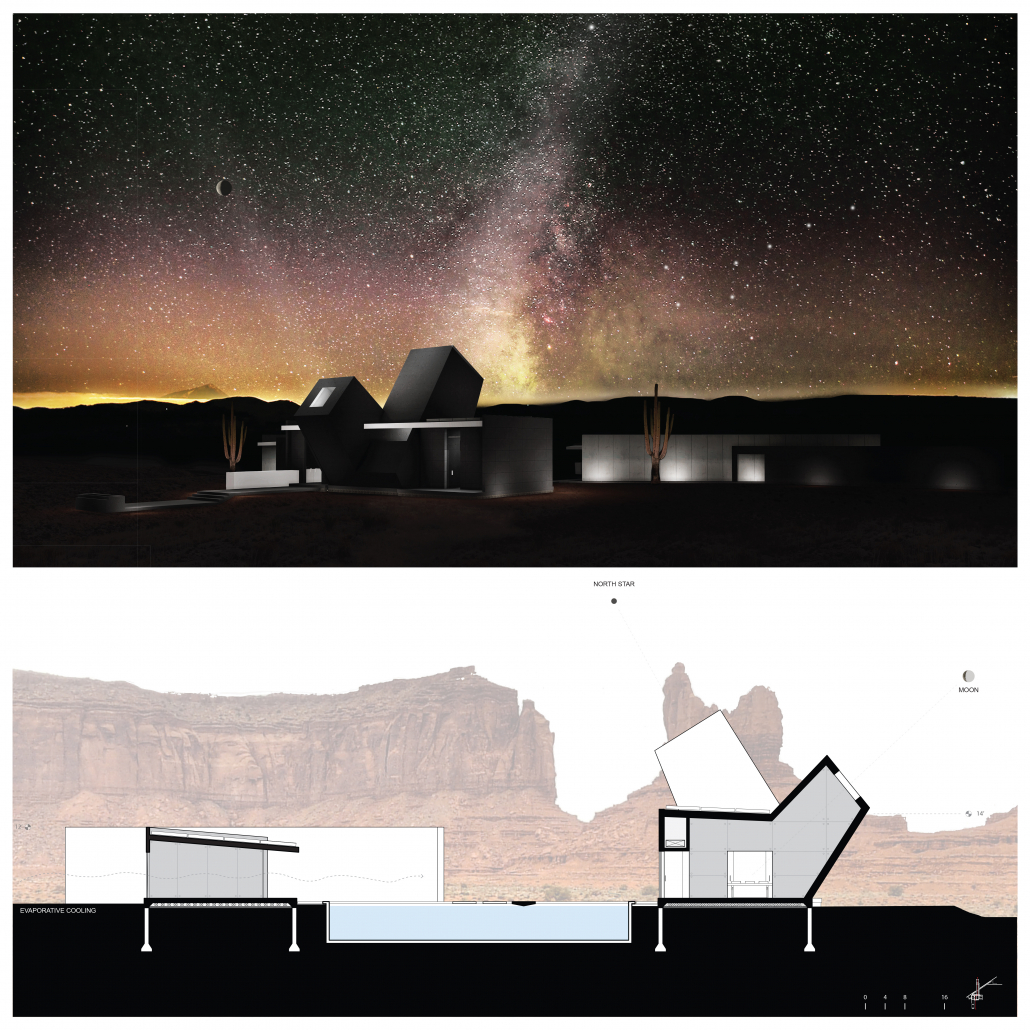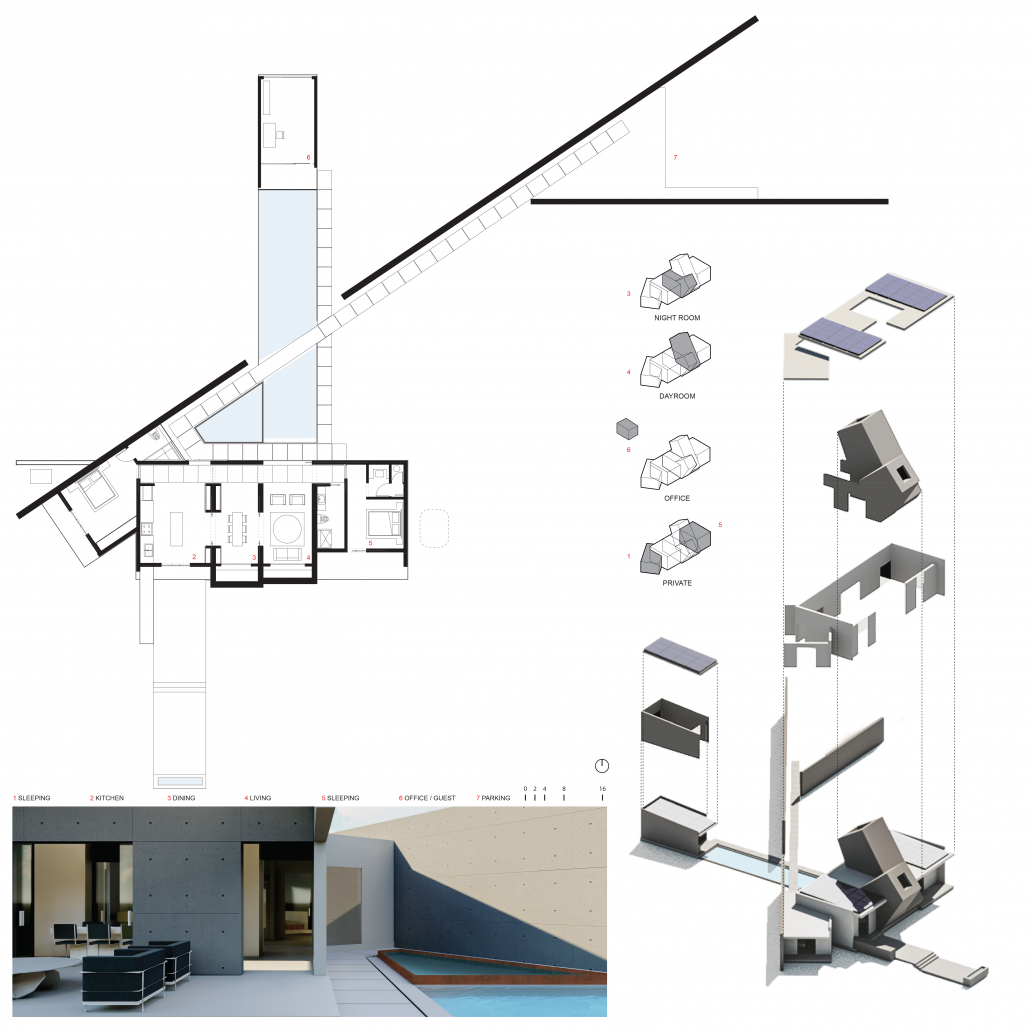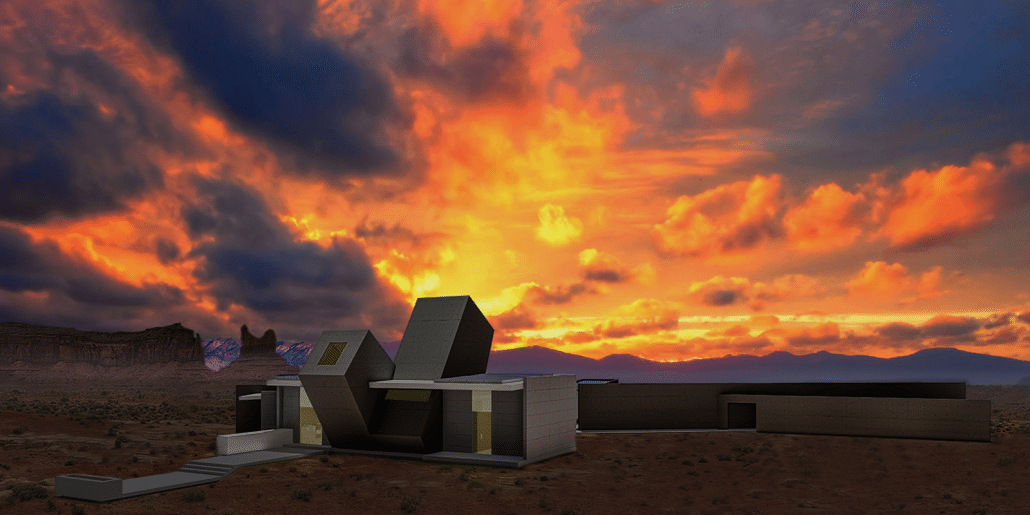 Student: Carlos Soto Castellanos
Faculty: Peter Zweig
School: University of Houston
THE SKY HOUSE
 is selected to receive an honorable mention to highlight the beautiful forms created by the students, as well as the strength of the graphic presentation.
Since the beginning, humans have felt the need to study the sun, moon, and stars.  Ancient civilizations contemplated the skies to understand the passing of time and guidance when traveling. This admiration translated to the creation of an architecture that announced the seasons and worshiped the rising sun. Ancient builders followed rules that are established by the orientation of the cosmos, giving order and meaning to these spaces.  THE SKY HOUSE uses these basic principles, making it an homage to the cosmos and a place to contemplate the sky.
The clients of THE SKY HOUSE are a retired couple who were both NASA astronauts.  They want to reconnect their lives to their place in the universe and have moved to the New Mexico desert to experience the stars and sunsets that reflect on the passing of time through light.
The design evolved by following the alignment of the cosmos during the seasons, thus creating spaces that allow the appreciation of light, time, and space by observing both the sun and moon.  The exterior walls of the Day Room, or living room, are slanted in order to block off the sun at its highest point in the summer.  A high opening allows sunlight to penetrate the space below, illuminating the room with natural light while presenting the opportunity to appreciate the sky.
The Night Room, or dining room, provides a view of the starry nights while framing the moon as it perambulates the southern sky. The primary bedroom is oriented towards 146° southwest, allowing the clients to experience the winter solstice sunset.  These phenomena provide a unique experience within each space by observing the passing of time through light.
The site is west of Albuquerque, in the middle of the New Mexico desert, where the sunsets paint the sky with a beautiful variety of warm and cool colors, and the Milky Way illuminates the nights.  The clarity and openness of the sky allows the clients to have a deeper connection and a clear view of the stars.  This unique experience could only be achieved by living off-the-grid but would require systems that accommodate the harsh conditions of the desert.  The pool stores rainwater that passes through a filtrate system, which then cools the house with its breezes as it passes over the pool.  During the winter the high openings, the low altitude of the sun, and the dark walls from the sun and moon rooms allow heat to radiate throughout the home.