2018-2019 Steel Competition
Honorable Mention: THE SEATTLE WATER-ING HALL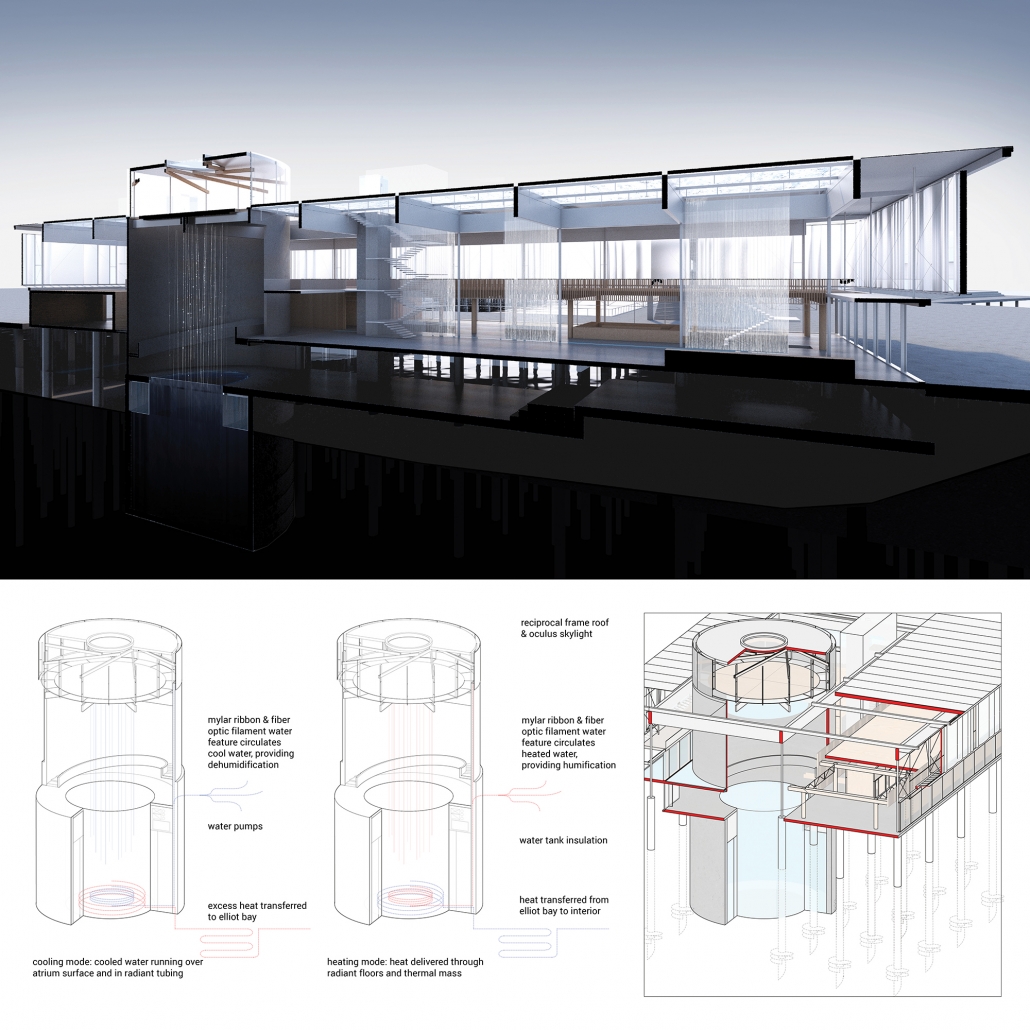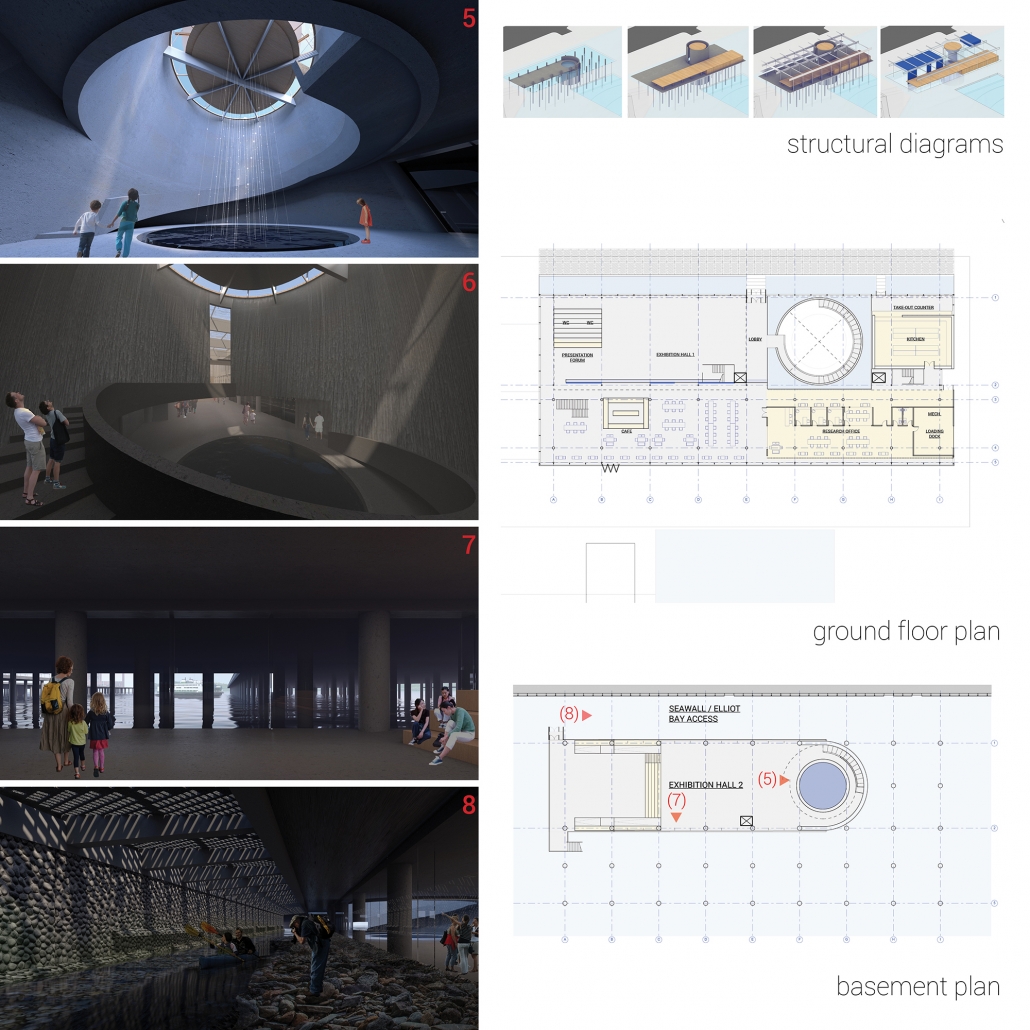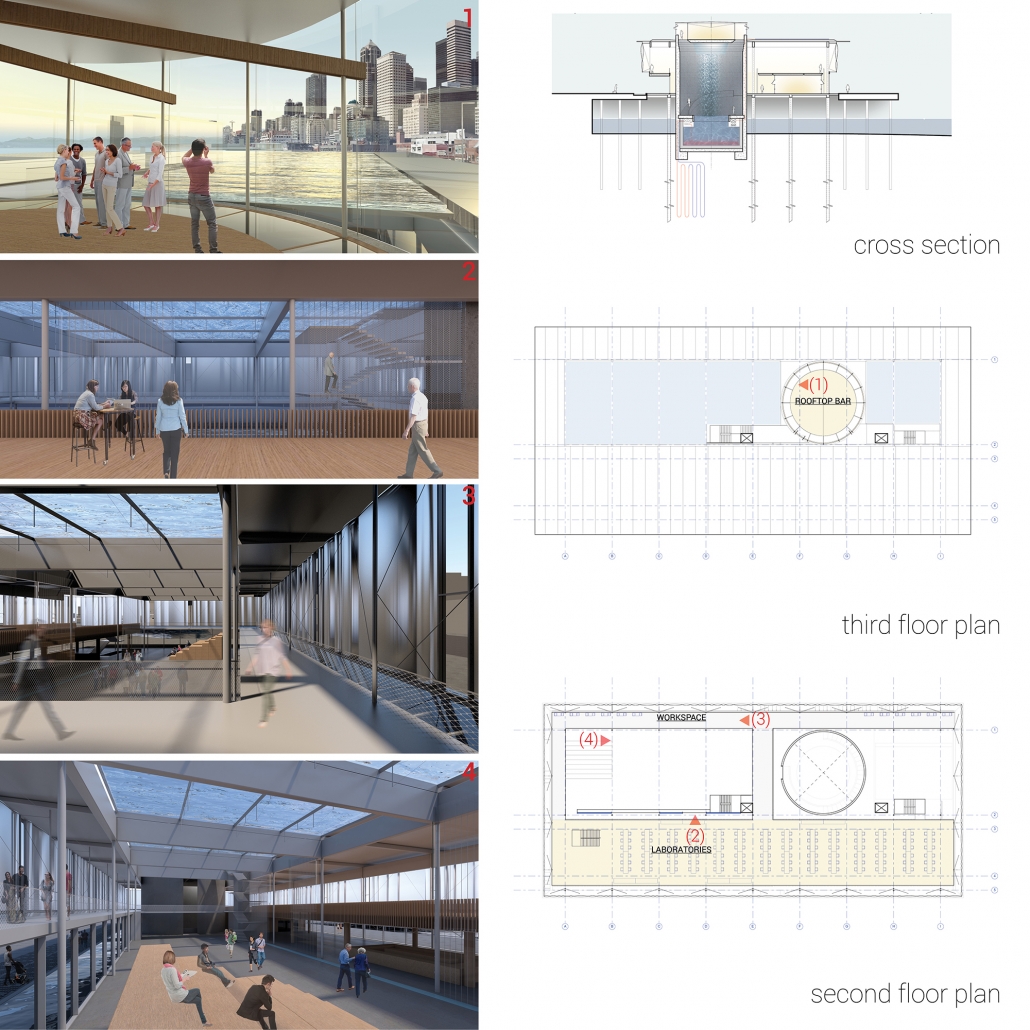 Honorable Mention: The Seattle Water-ing Hall: A Public Waters Research and Education Center
Student: George Lee
Faculty: James Nicholls
School: University of Washington
Water is a universal and powerful force in all our lives, deserving to be celebrated. The Seattle Water-ing Hall (Water Research and Education Center) celebrates the importance of water research through an inviting public interior space along the Seattle waterfront organized around the theatrical experience of water.
The building collects and invites water to penetrate through the structure, using the combination of water and architecture to subvert relationships of interior and exterior, and to give a sense of place on the working waterfront.
Three platforms develop a theatrical and programmatic interpretation of unique experiences of water.
1) collected volumes of water to be processed, studied, and used.
2) planes of water and a space of respite
3) droplets of water contrasted with access to Elliot Bay.
The building is an organized vertically as an open steel framework under a canopy of water and an envelope of light plastic film, or ETFE. The ground floor activates the street edge through an exhibition hall, cafe, take-out restaurant, and presentation space. The research office is a separated volume and platform. A strong cylindrical volume invites the public to journey down underneath the waterfront piers to discover and access the underworld of the waterfront, which is mostly built on piers and piles. A rooftop bar becomes a lookout point from which both the natural context of the Olympics, Puget Sound, and downtown Seattle are visible all at once.