Honorable Mention: Bandes de culture
Alice Corrivault-Gascon and Dominique Arseneault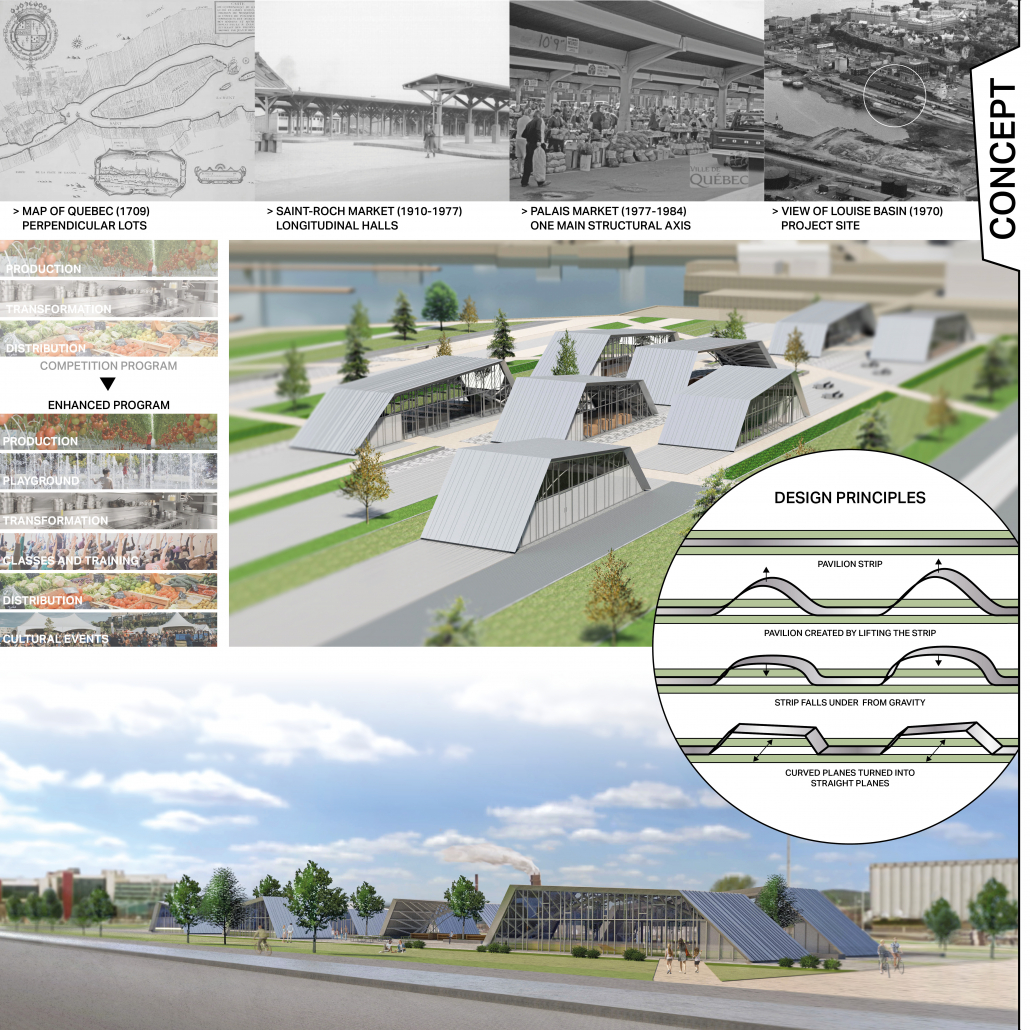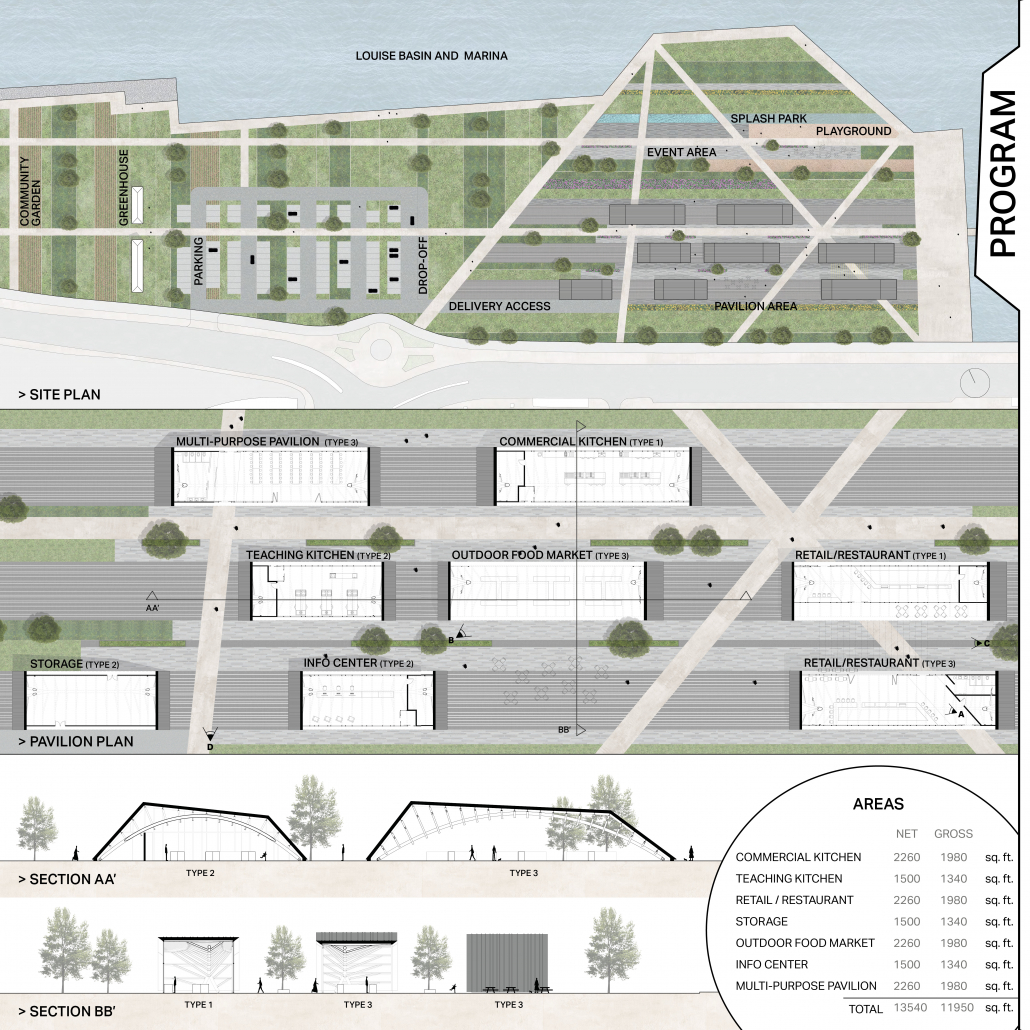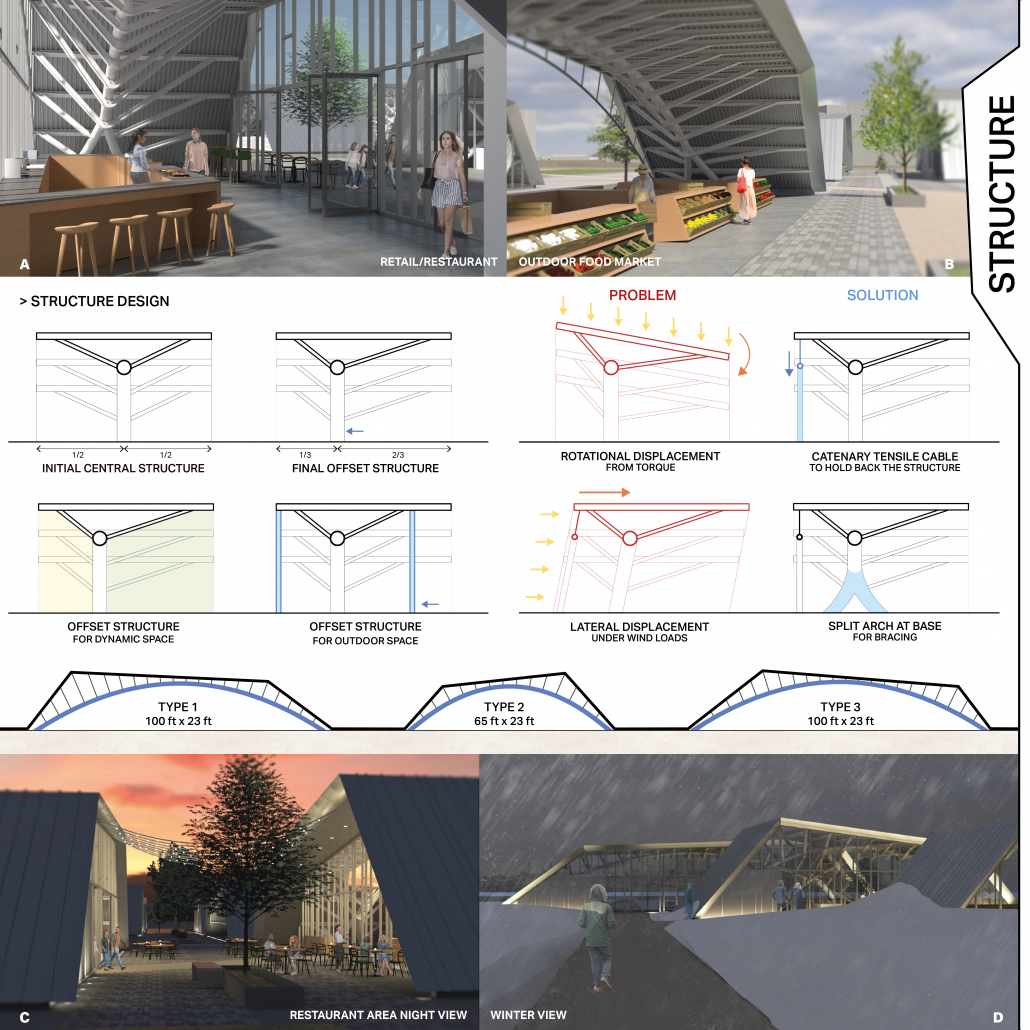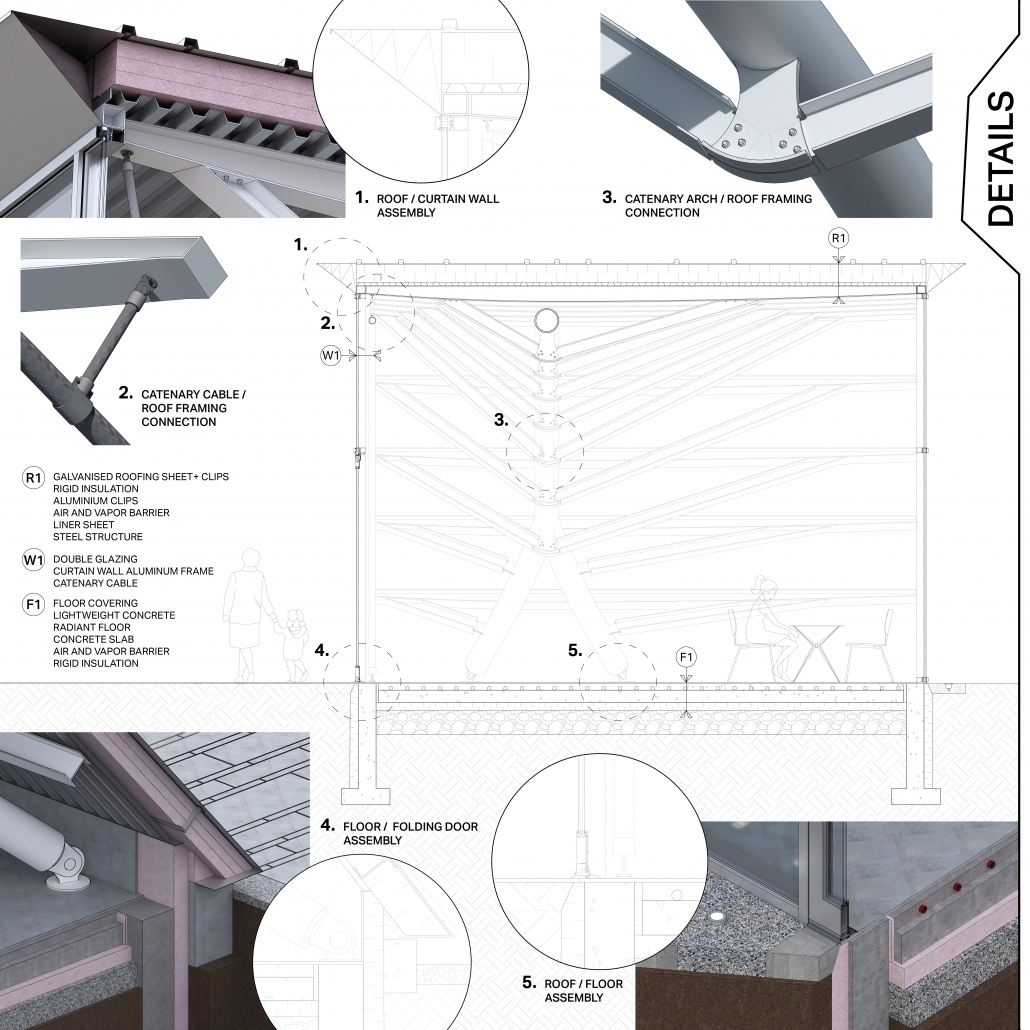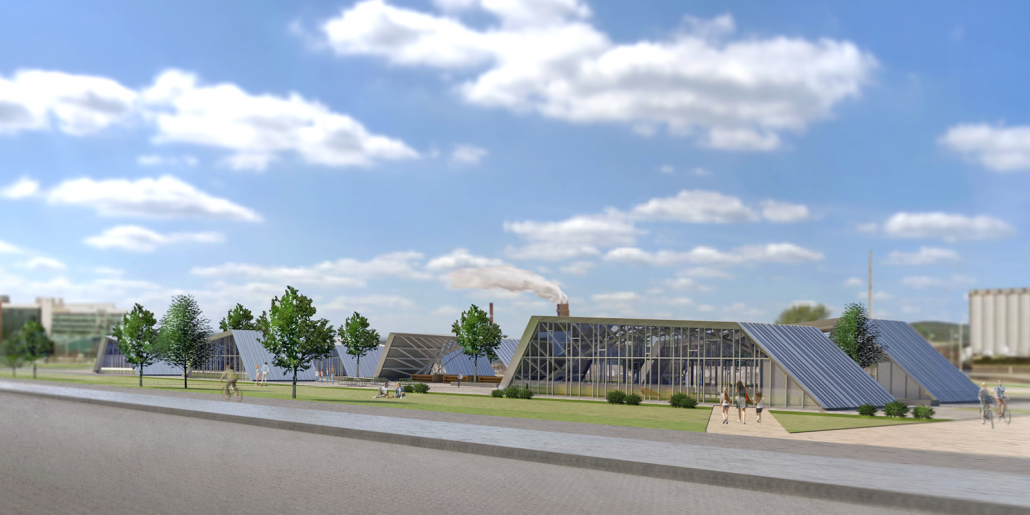 Students: Alice Corrivault-Gascon and Dominique Arseneault
Faculty: Jacques Plante and Richard Pleau
School: Université Laval
Bandes de culture
is an honorable mention for turning structure into a beautiful design. The project shows a fantastic relationship between steel assembly and joinery.
Bandes de culture is an urban Food Hub project located in the Old Port of Quebec City, near the Louise Basin marina. Its concept is inspired by the history of food production and distribution in Quebec. Indeed, the strip characterizes traditional agricultural lots, which were drawn perpendicularly to roads and rivers, and the city's old public markets, which featured large longitudinal halls along public roads. Rooted in the collective and individual memory, these food-related strips are reinterpreted across the site and the various pavilions to create a lively and unifying urban center reflecting the local identity.
The program brings together production (greenhouses and fruit and vegetable gardens), processing (kitchens) and food distribution (retail spaces) in one place. The site is divided into programmatic strips hosting these different functions. Taking the form of a linear urban park, the project includes pedestrian, planted, built, urban farming and animation strips. Two main areas structure the site: the area hosting the pavilions, and the area dedicated to urban agriculture. The orientation of the strips in each zone reflects the customs of the Quebec people. The whole is crossed by pedestrian circulations connected to the nearby streets, offering a dynamic route through the site.
The pavilions form a linear grid. A section of each strip is raised from the ground to create a roof. The free space under the roof, inspired by the transparency of old market halls, allows for views and movement between the marina and the city. The steel structure features a long span, allowing for open floor space and a sense of continuity of each strip. It is designed with standard removable, reusable and recyclable elements, with particular attention to sustainable development and adaptability.
In addition to the basic program suggested for the competition, this Food Hub welcomes several other functions, such as greenhouses, gardens, water fountains for younger people, outdoor training room, space for ephemeral events, etc. In fact, this project takes advantage of the entire site and offers activities for everyone. The West side of the site is mainly occupied by the parking lot and the production of fruits and vegetables. The East side is built with eight pavilions, some of which can be fully opened in the summer. One of these, the outdoor food market, features a roof without walls, so the visitors can circulate through it freely.