2017-2018 Steel Competition Top Ten For Student Winners
Honorable Mention: Affordable Housing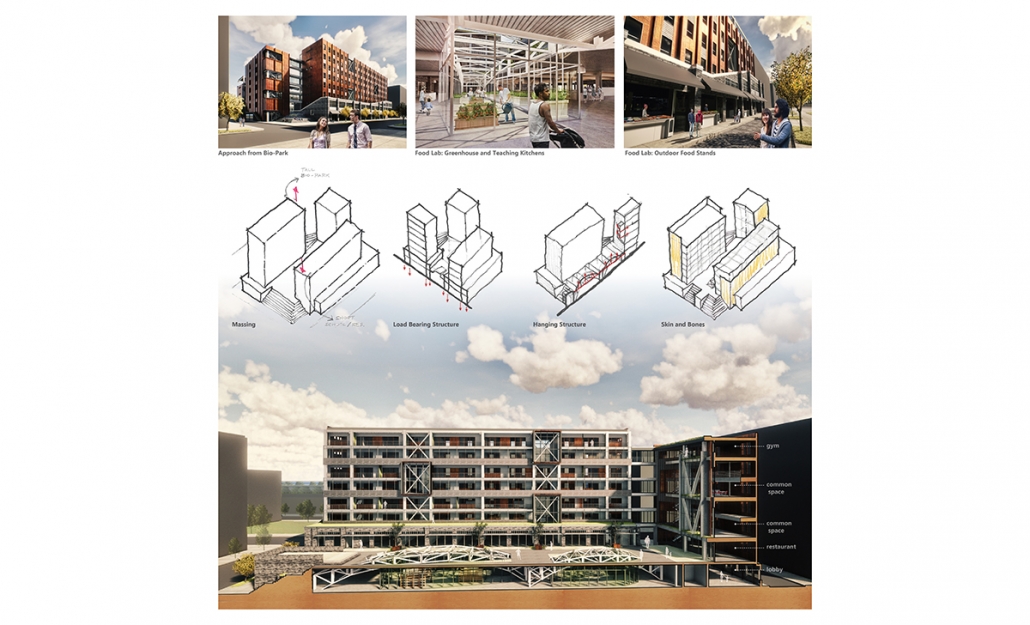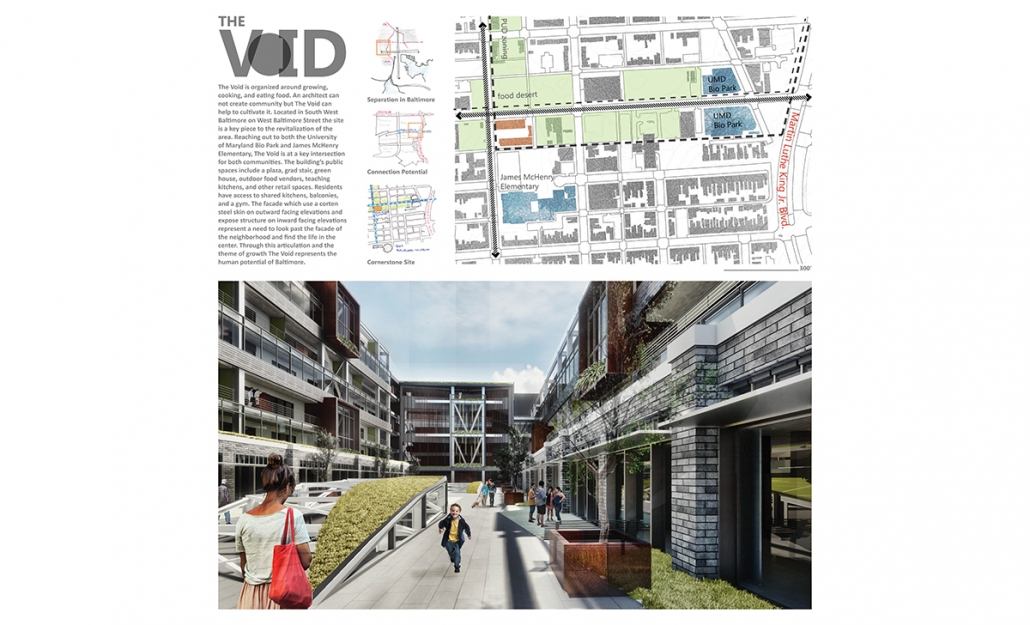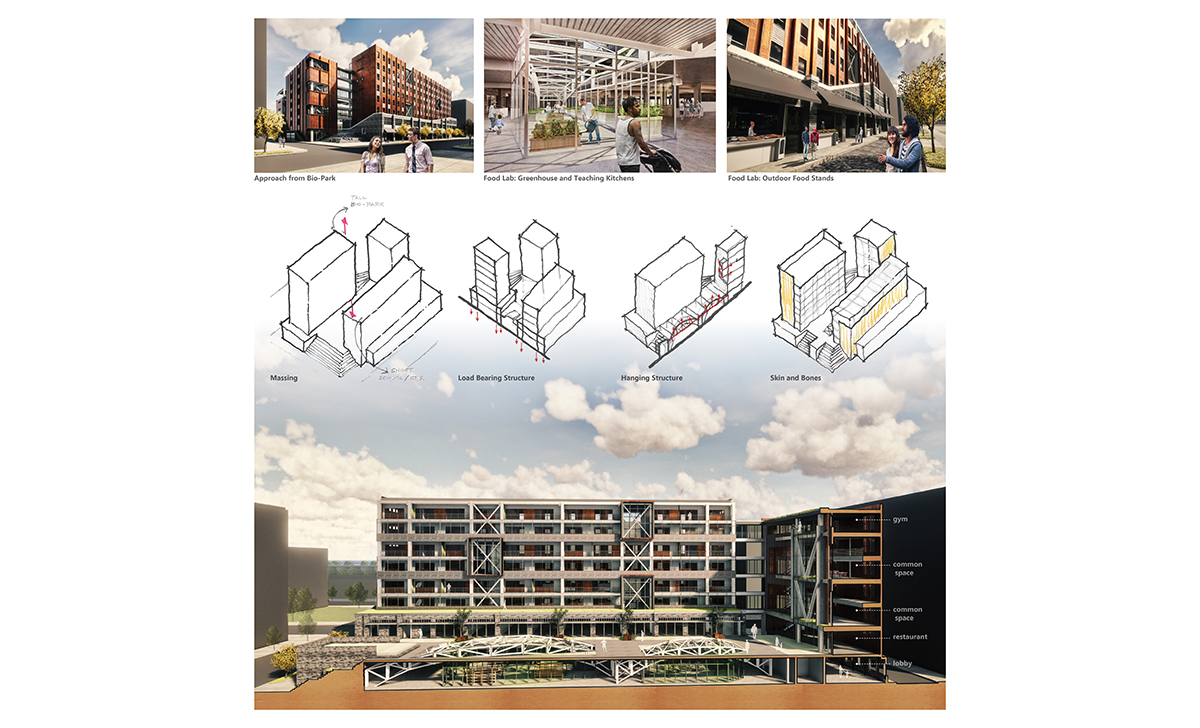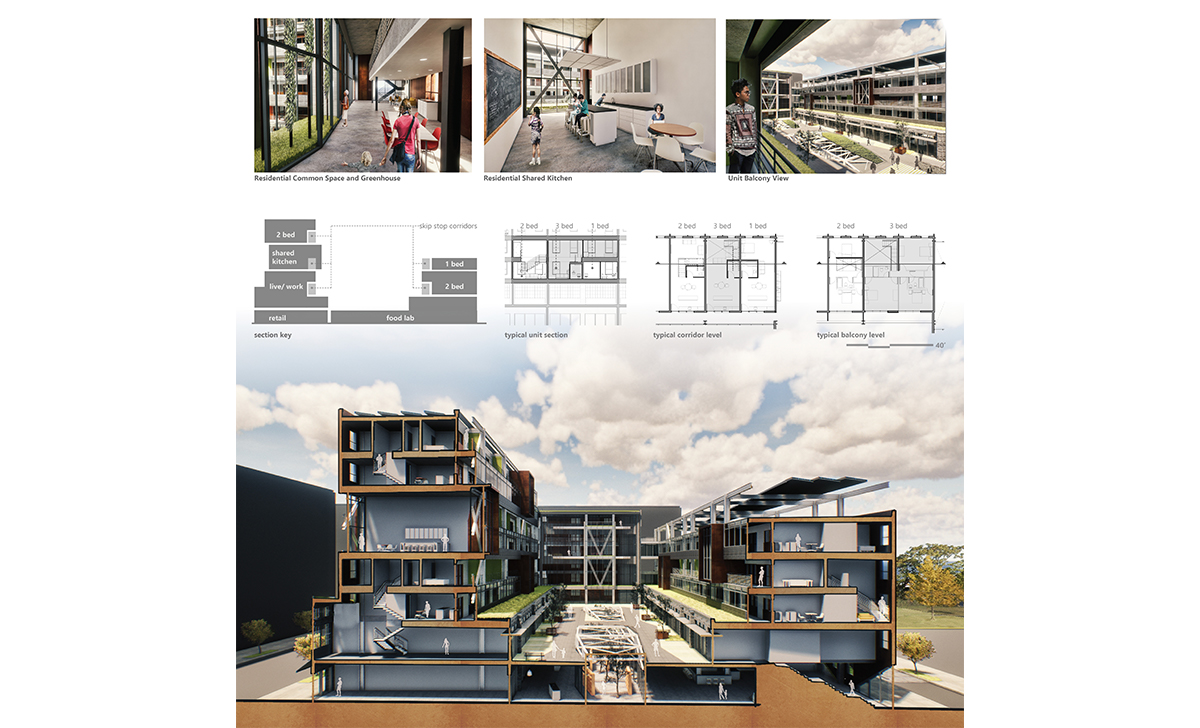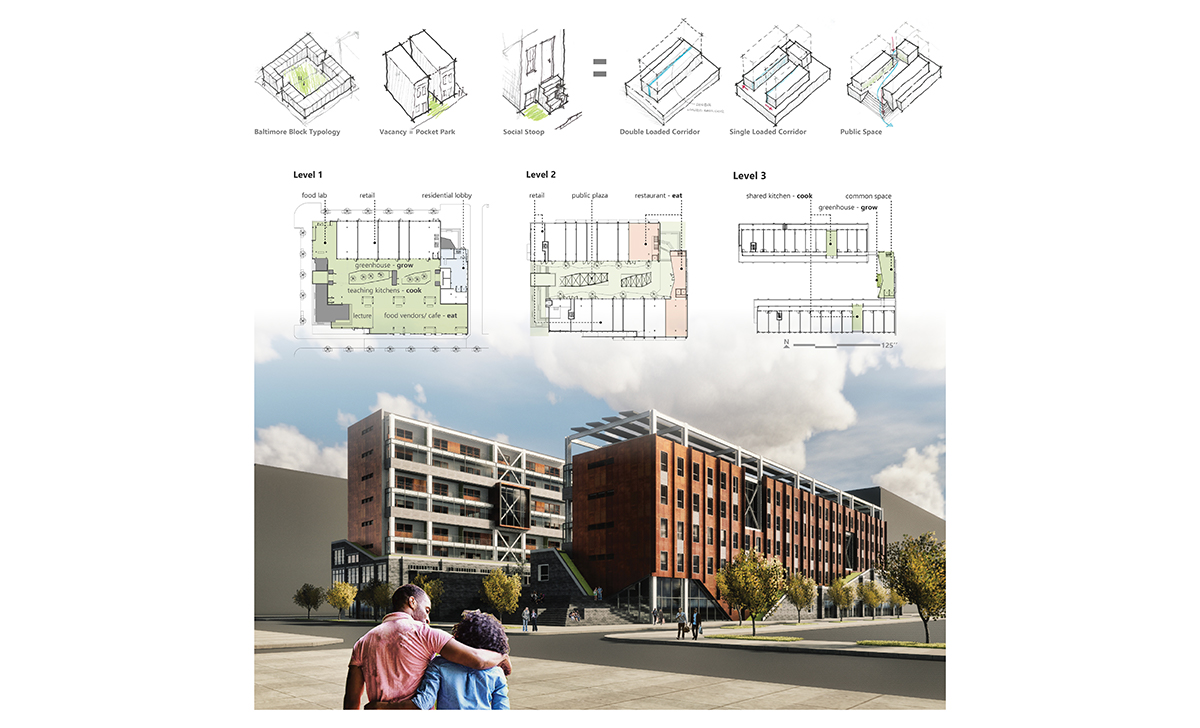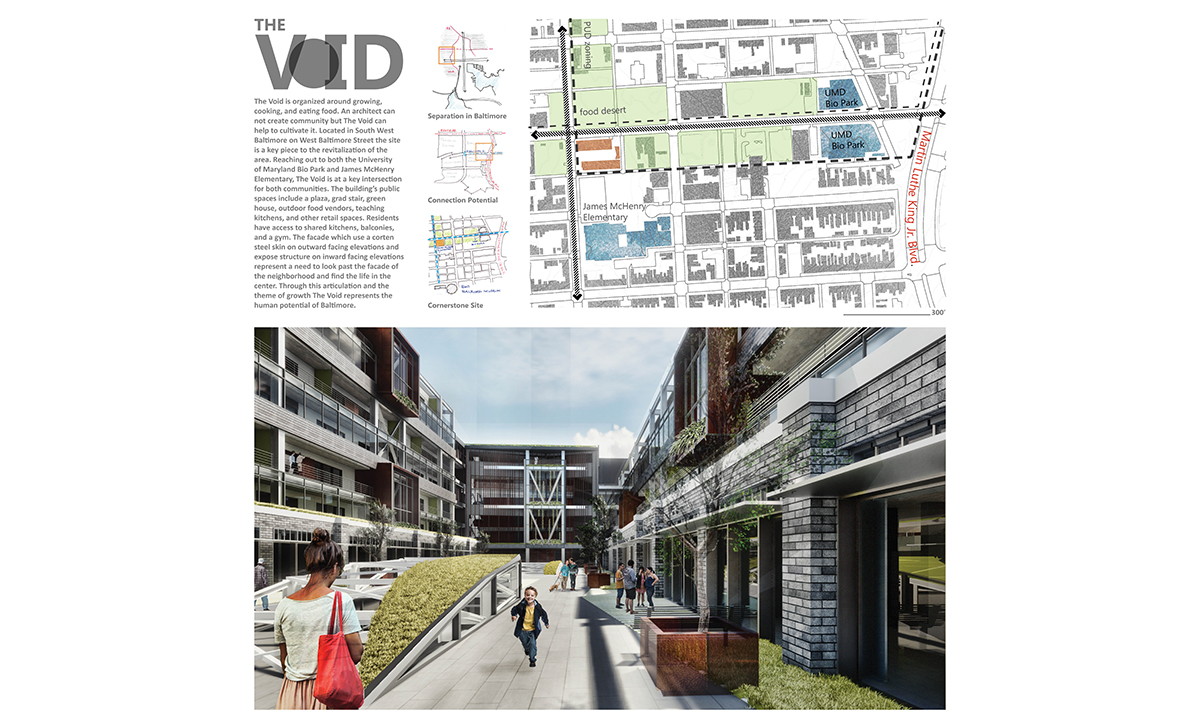 Student: Adan Ramos | University of Maryland
Faculty: Peter Noonan | University of Maryland
An architect cannot create community, but The Void can help cultivate it. Located in Southwest Baltimore on West Baltimore Street the site is a key piece to the revitalization of the area. Reaching out to the University of Maryland Bio Park and Downtown to its northeast and James McHenry Elementary and residential community to its southwest, The Void is at a key intersection in the urban fabric. Utilizing growing, cooking, and eating food as a catalyst The Void seeks to turn vacancy into vibrancy.
The building's public spaces include a courtyard, grand stair, green house, outdoor food vendors, teaching kitchens, restaurants, and retail spaces. To facilitate social interaction among residents, access to shared kitchens, balconies, a gym, and other common spaces was incorporated.
The facades on this courtyard building use a corten steel skin on outward facing elevations and expose steel structure on inward facing elevations to represent a need to look past the facade of the neighborhood and find the community within. Through this articulation and the theme of growth The Void represents the intangible human potential of Baltimore.
Program Edit
The large retail acts as a "Food-Lab" featuring a greenhouse, teaching kitchens, and food stands. This was inspired by the food desert designation of the site as well as its proximity to an elementary school and a Higher Education science facility. Additionally, the residential program features shared kitchens on each floor allowing for the kitchens in the units to be slightly smaller and providing social opportunity. Lastly providing a 2nd flood outdoor public space doubles the amount of store front for retail program while allowing light to enter the center of the retail space on the first floor. These three program augmentations help to cultivate community in this disinvestment Baltimore neighborhood.