2017-2018 Steel Competition Top Ten For Student Winners
Honorable Mention: Affordable Housing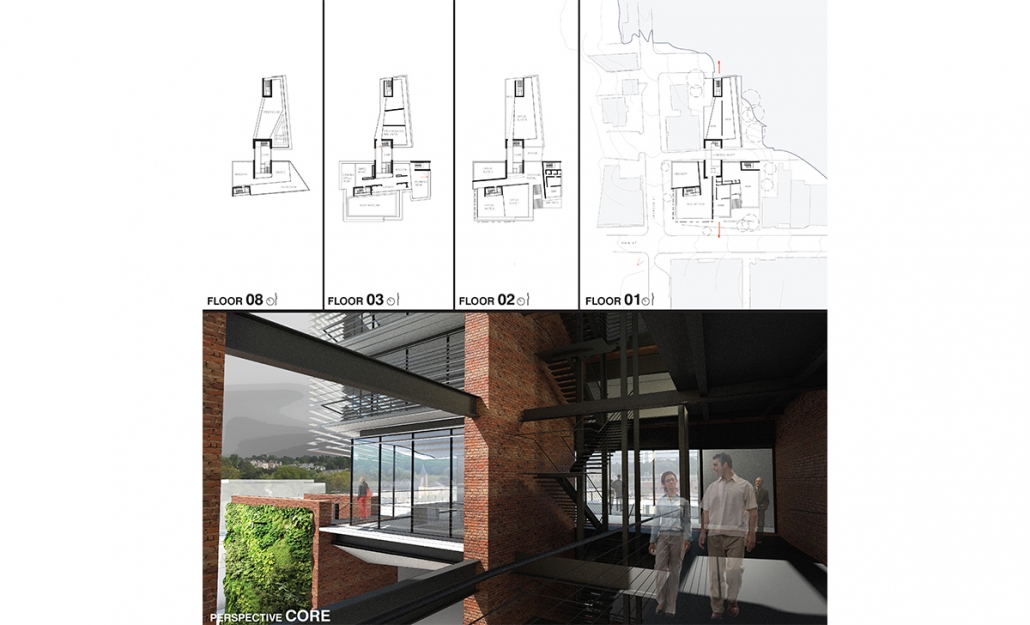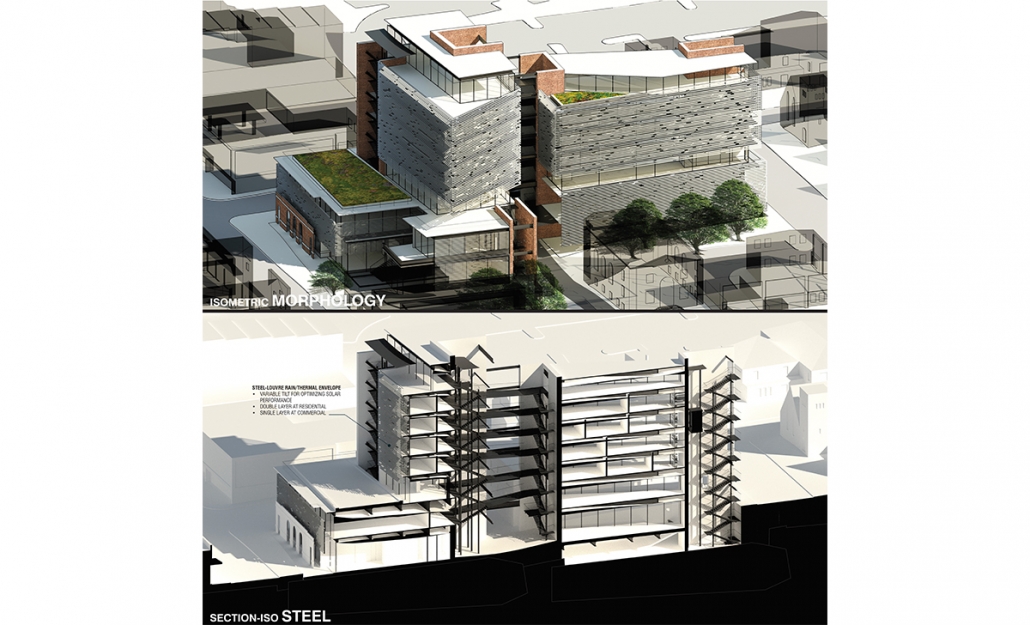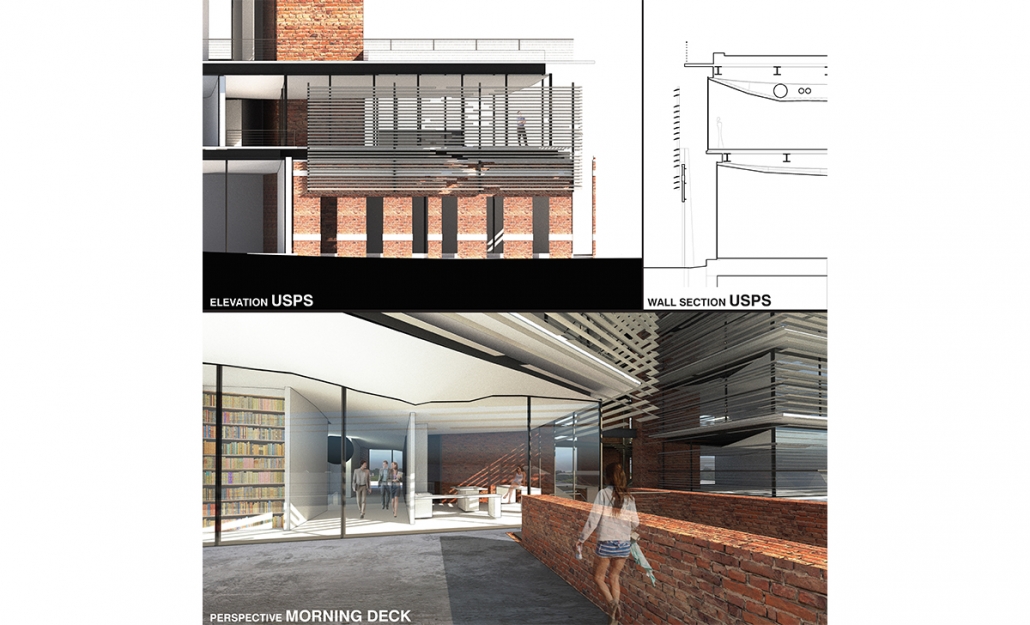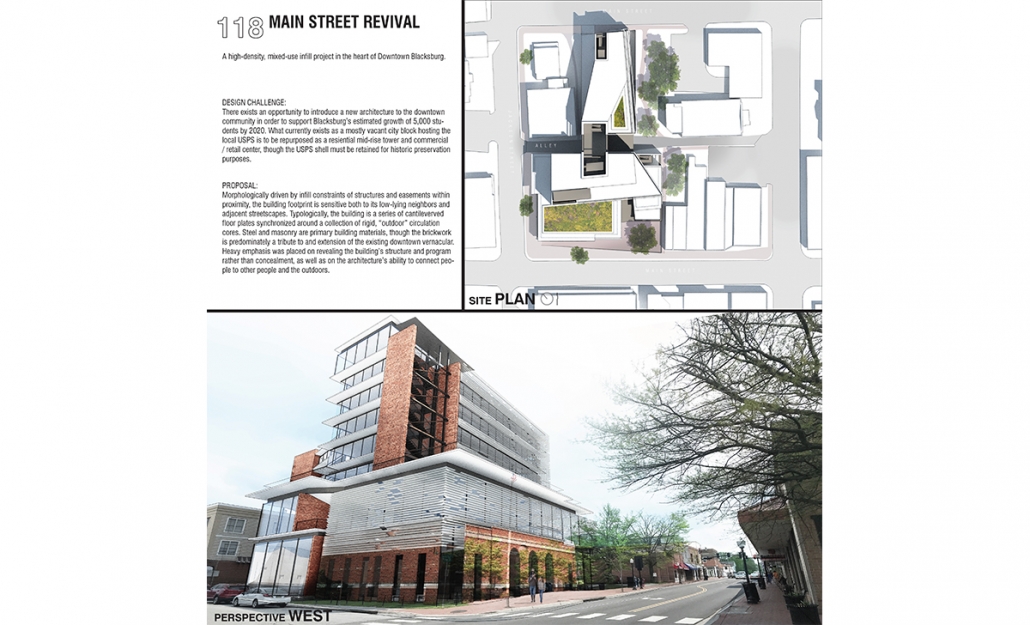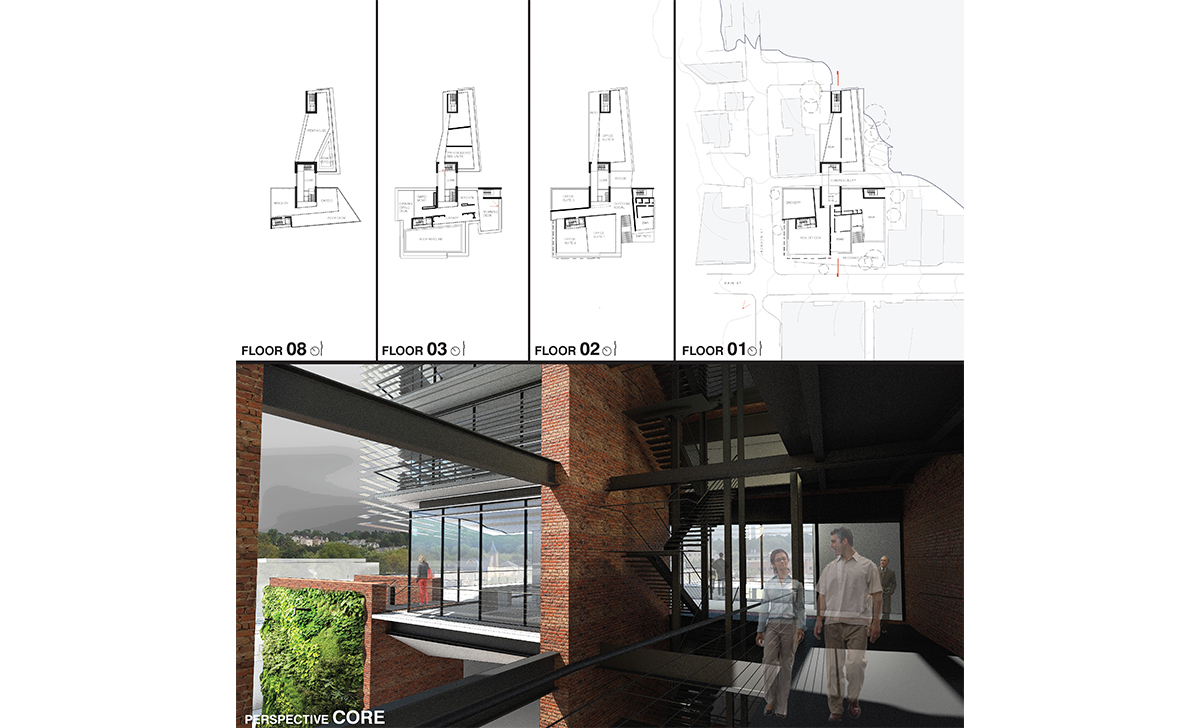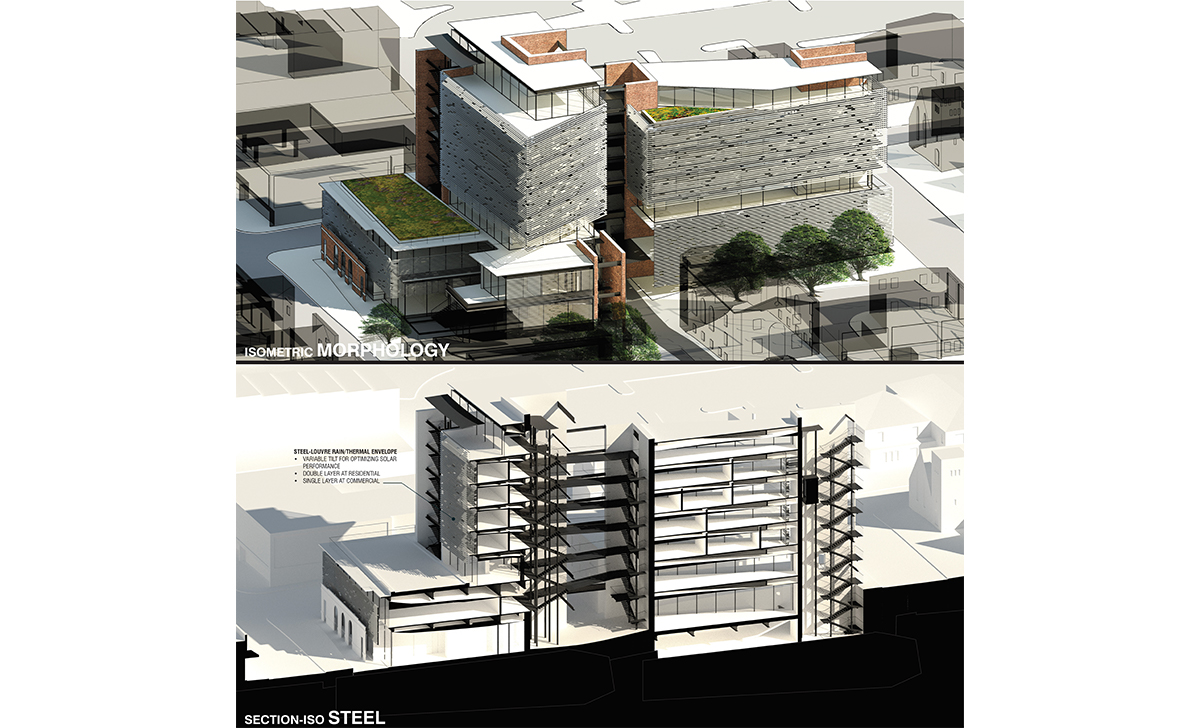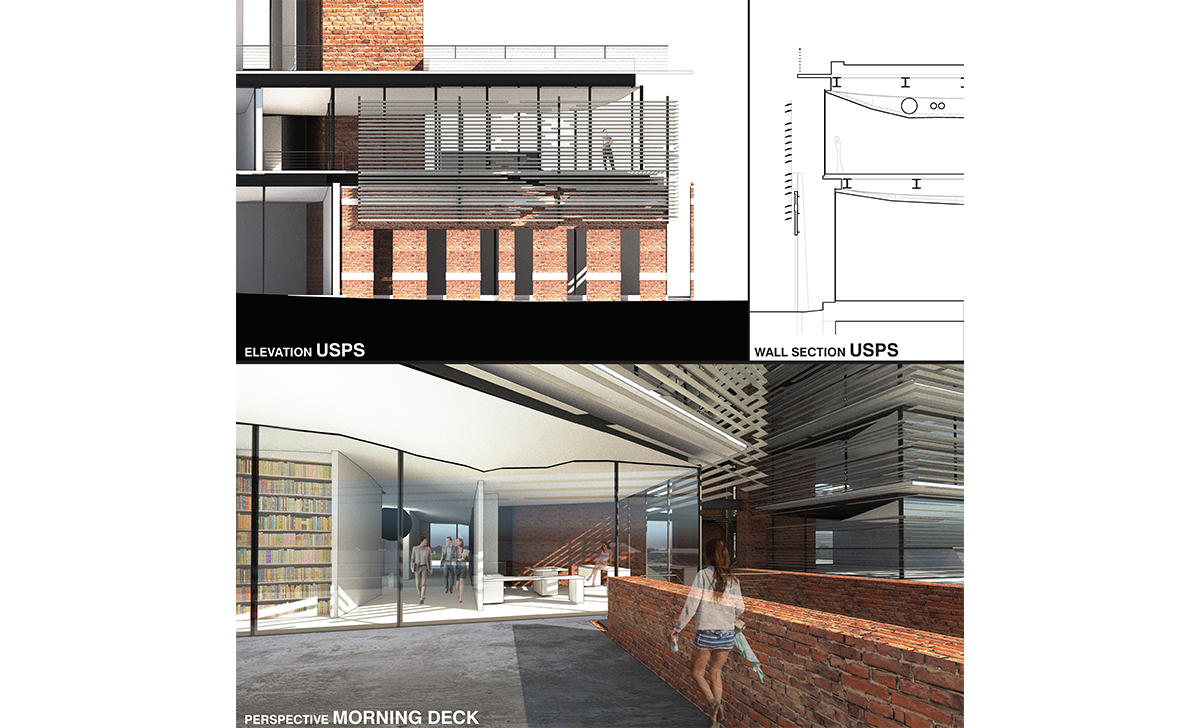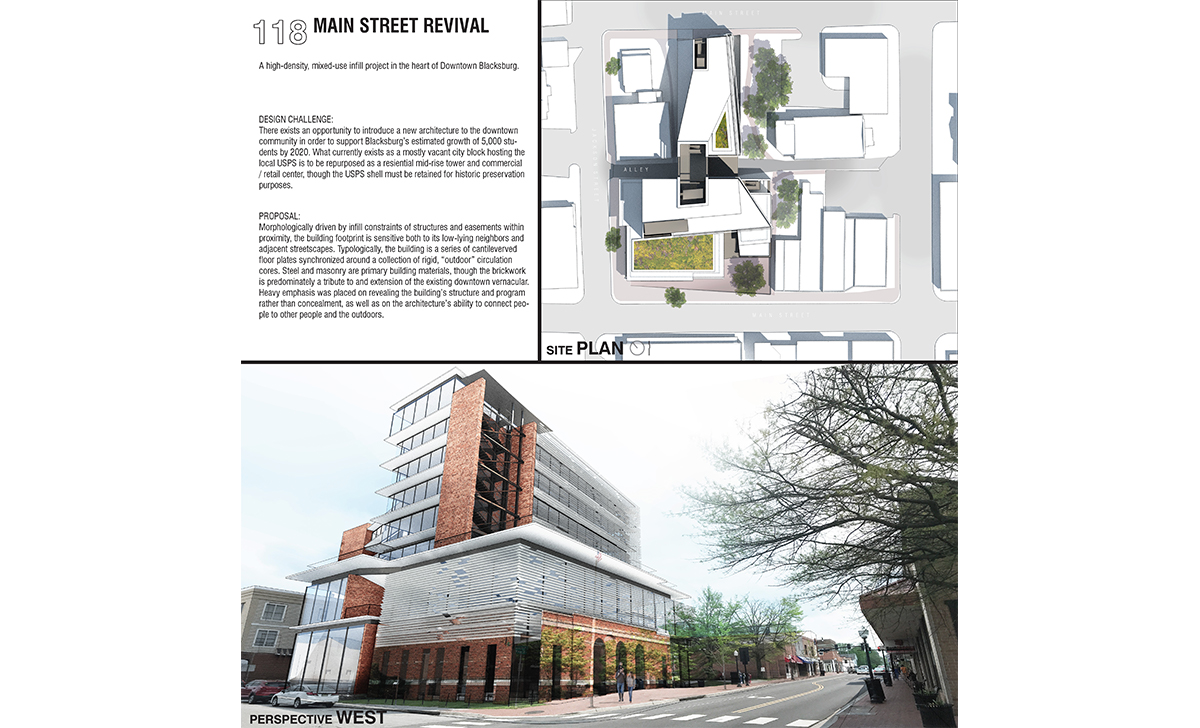 Student: Shane Powers | Virginia Tech
Faculty: Heinrich Schnoedt | Virginia Tech
A high-density, mixed-use infill project in the heart of Downtown Blacksburg.
DESIGN CHALLENGE: There exists an opportunity to introduce a new architecture to the downtown community in order to support Blacksburg's estimated growth of 5,000 students by 2020. What currently exists as a mostly vacant city block hosting the local USPS is to be repurposed as a residential mid-rise tower and commercial / retail center, though the USPS shell must be retained for historic preservation purposes.
PROPOSAL: Morphologically driven by infill constraints of structures and easements within proximity, the building footprint is sensitive both to its low-lying neighbors and adjacent streetscapes. Typologically, the building is a series of cantilevered floor plates synchronized around a collection of rigid, "outdoor" circulation cores. Steel and masonry are primary building materials, though the brickwork is predominately a tribute to the existing downtown vernacular. Heavy emphasis was placed on revealing the building's structure and program rather than concealment, as well as on the architecture's ability to connect people to other people and the outdoors.