2018-2019 Steel Competition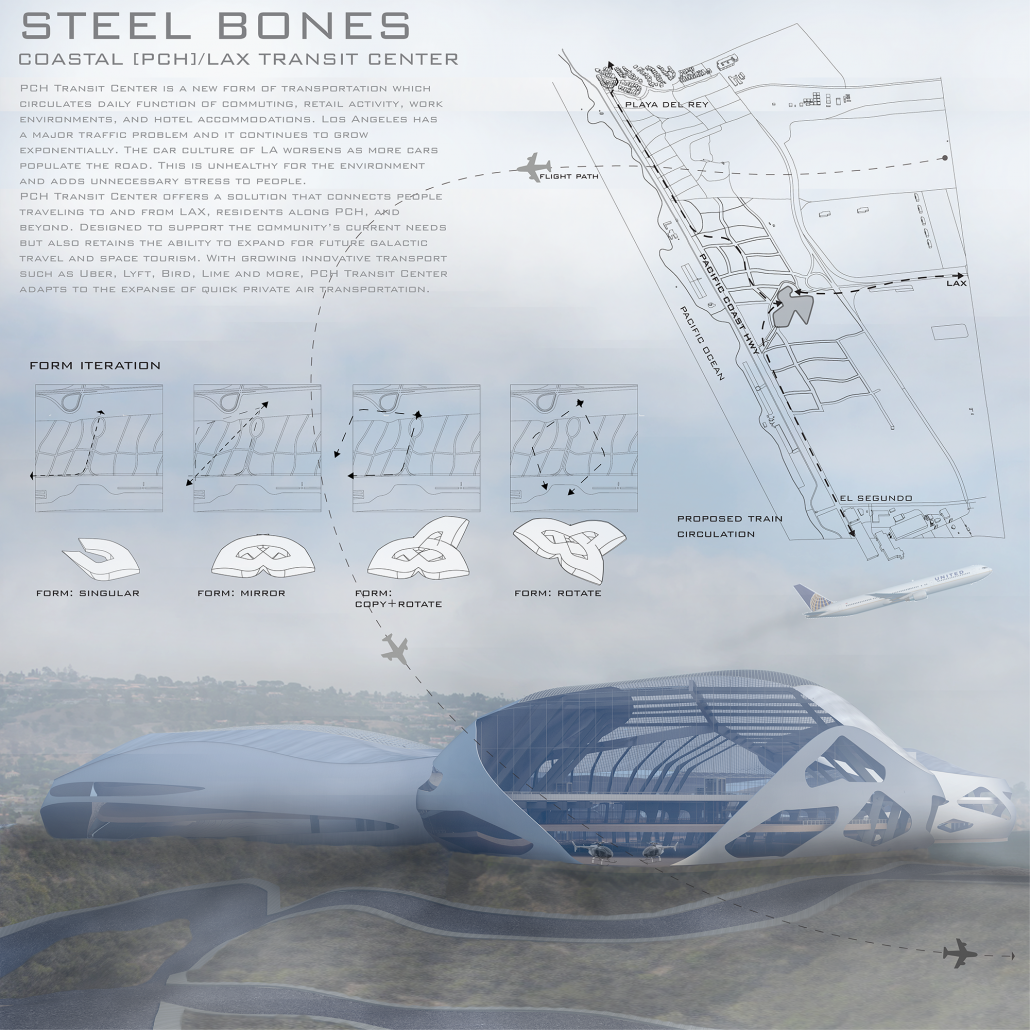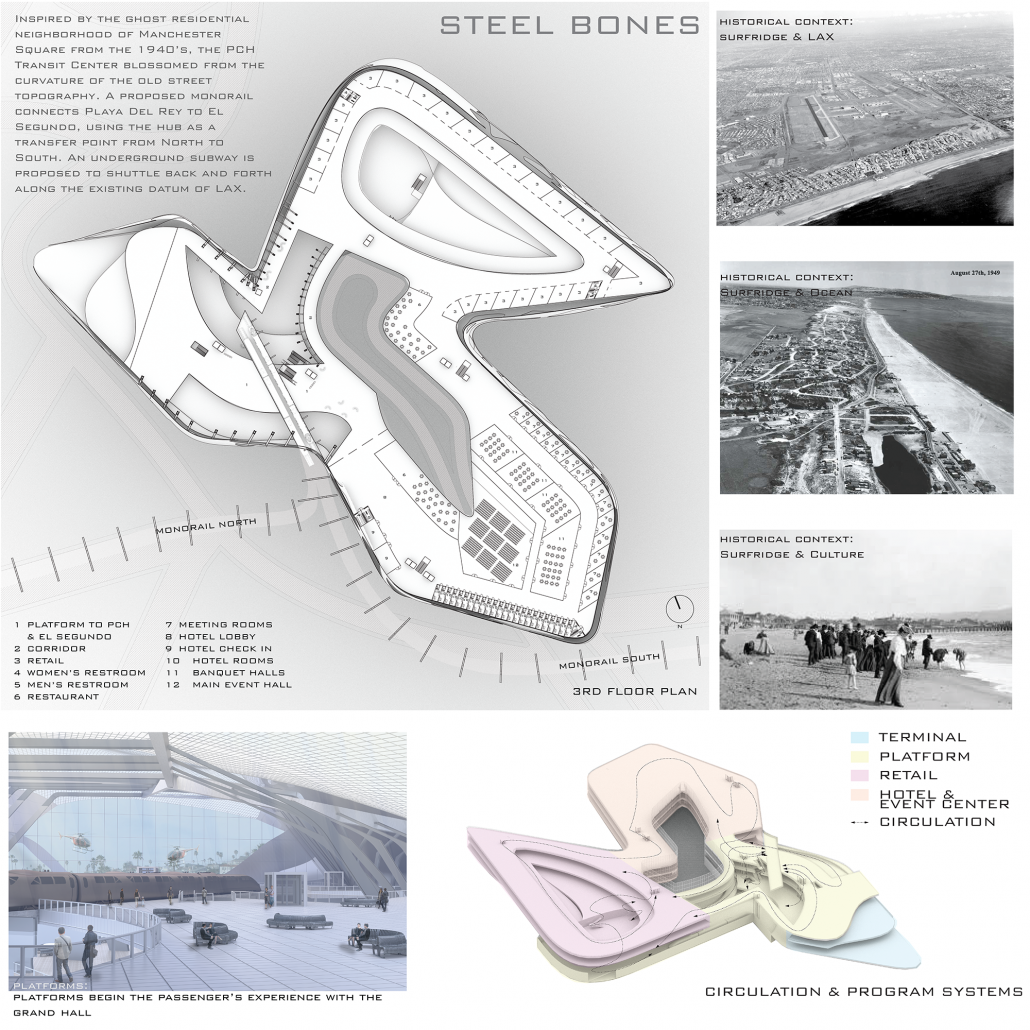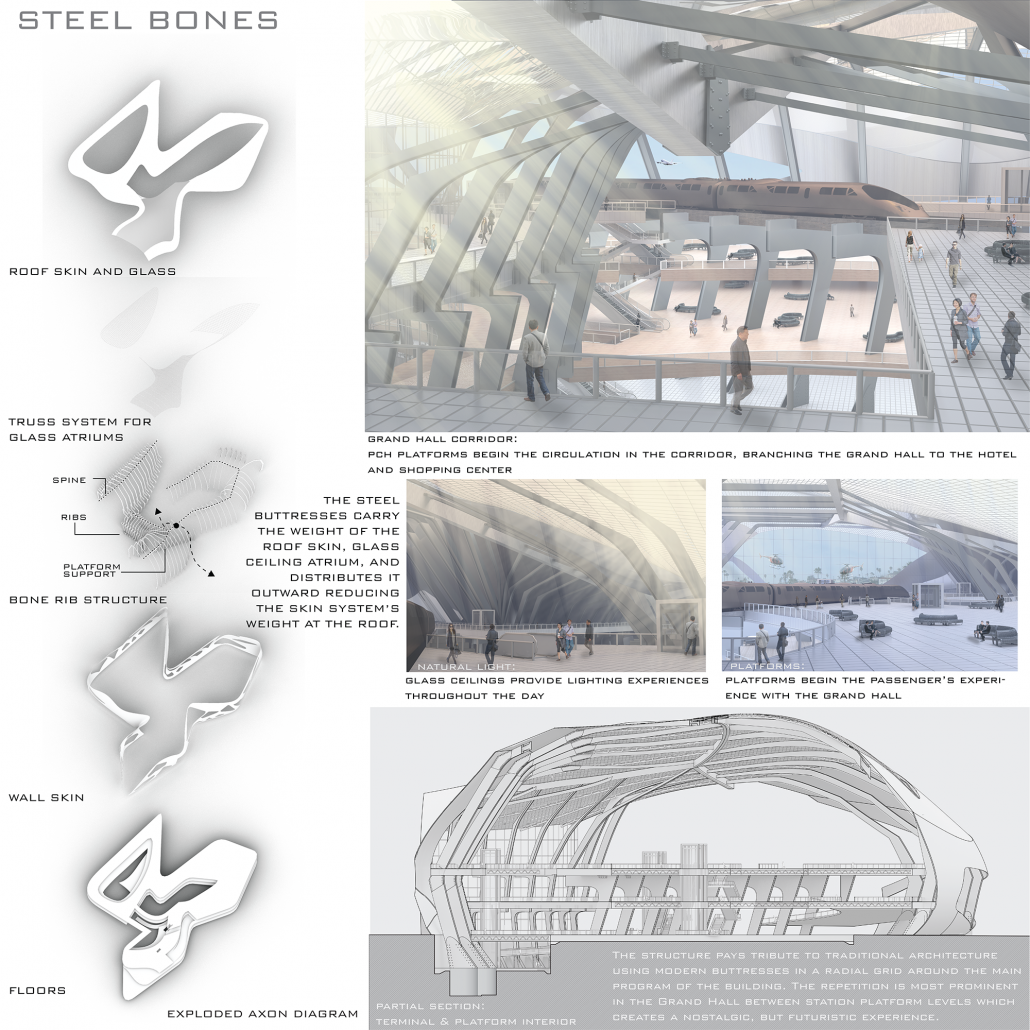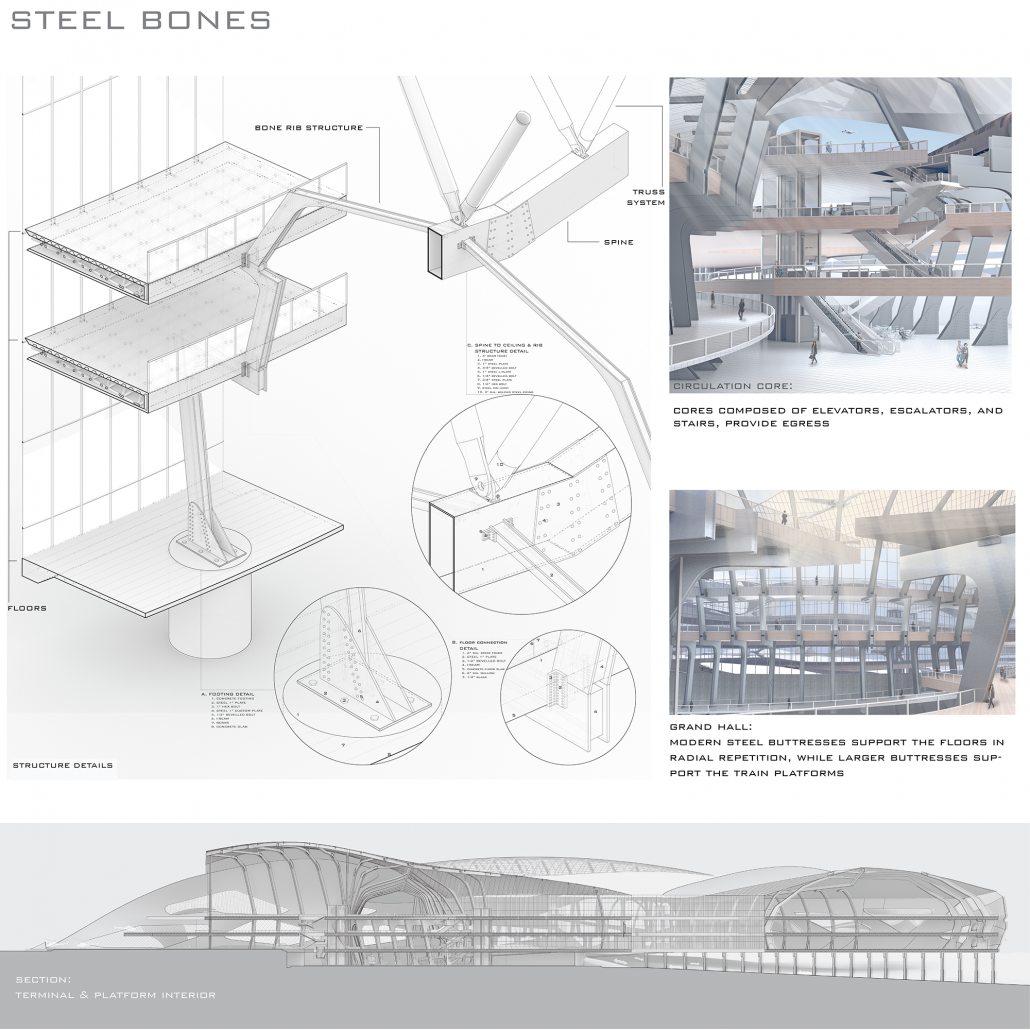 Steel Bones Coastal PCH/LAX Transit Center
Student: Stephanie Green
Faculty: Bailey Shugart
School: Woodbury University
This winning project, Steel Bones [Coastal] PCH/LAX Transit Center, created an inventive steel structure. The exoskeleton uses steel in a fantastic way with developed details to make the project believable.  This student clearly worked on site development and research which is shown in these wonderfully produced submission boards.
PCH Transit Center is a new form of transportation which circulates daily function of commuting, retail activity, work environments and hotel accommodations. Los Angeles has a major traffic problem and it continues to grow exponentially. The car culture of LA worsens as more cars populate the road. This is unhealthy for the environment and adds unnecessary stress to the people.
PCH Transit Center offers a solution that connects people traveling to and from LAX, residents along Pacific Coast Highway and beyond. Designed to support the community's current needs but also retains the ability to expand for future galactic travel and space tourism. With growing innovative transport such as Uber, Lyft, Bird, Lime and more, PCH Transit Center adapts to the expanse of quick private air transportation.
Inspired by the ghost residential neighborhood of Manchester Square and Surfridge from the 1940's, PCH Transit Center blossomed from the curvature of the old street topography. A proposed monorail connects Playa Del Rey to El Segundo using the hub as a transfer point from North to South. An underground subway is proposed to shuttle back and forth along the existing datum of LAX. The 3rd floor and underground floor host the main pedestrian circulation around these trains. The building is split into 3 major program zones. To the North is the helicopter terminals on 1st and 2nd floors. These helicopters tap into the growing network of private air taxis such as Uber.
Much like an organism, the rib structure holds the interior program together. The skin is the exterior envelope holding the ribs in place. These ribs are inspired by the structural integrity of flying buttresses in gothic cathedrals. The density of load is transferred downward and out into the ground. This structure allows for larger spans, larger open interiors, and taller arched buildings.