2018-2019 Steel Competition
3rd Place: STADIO DELLA ROMA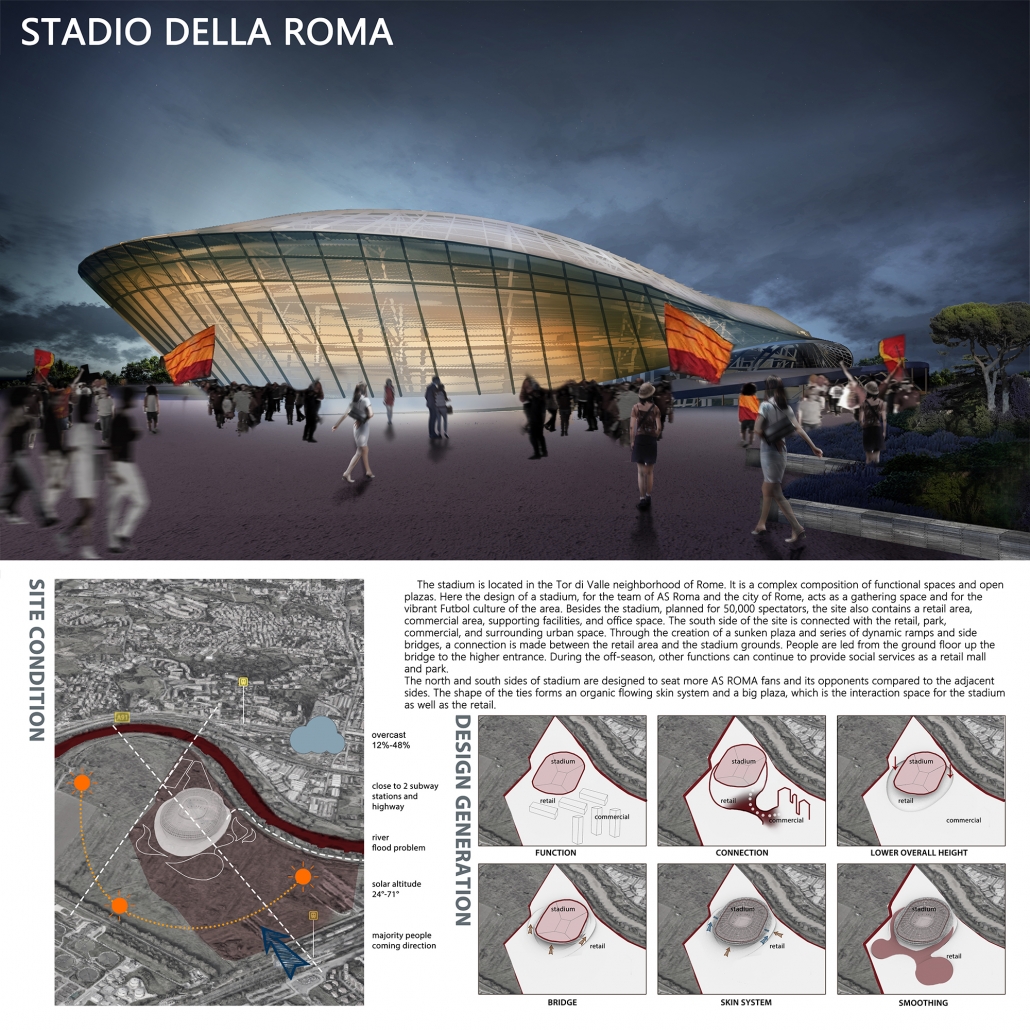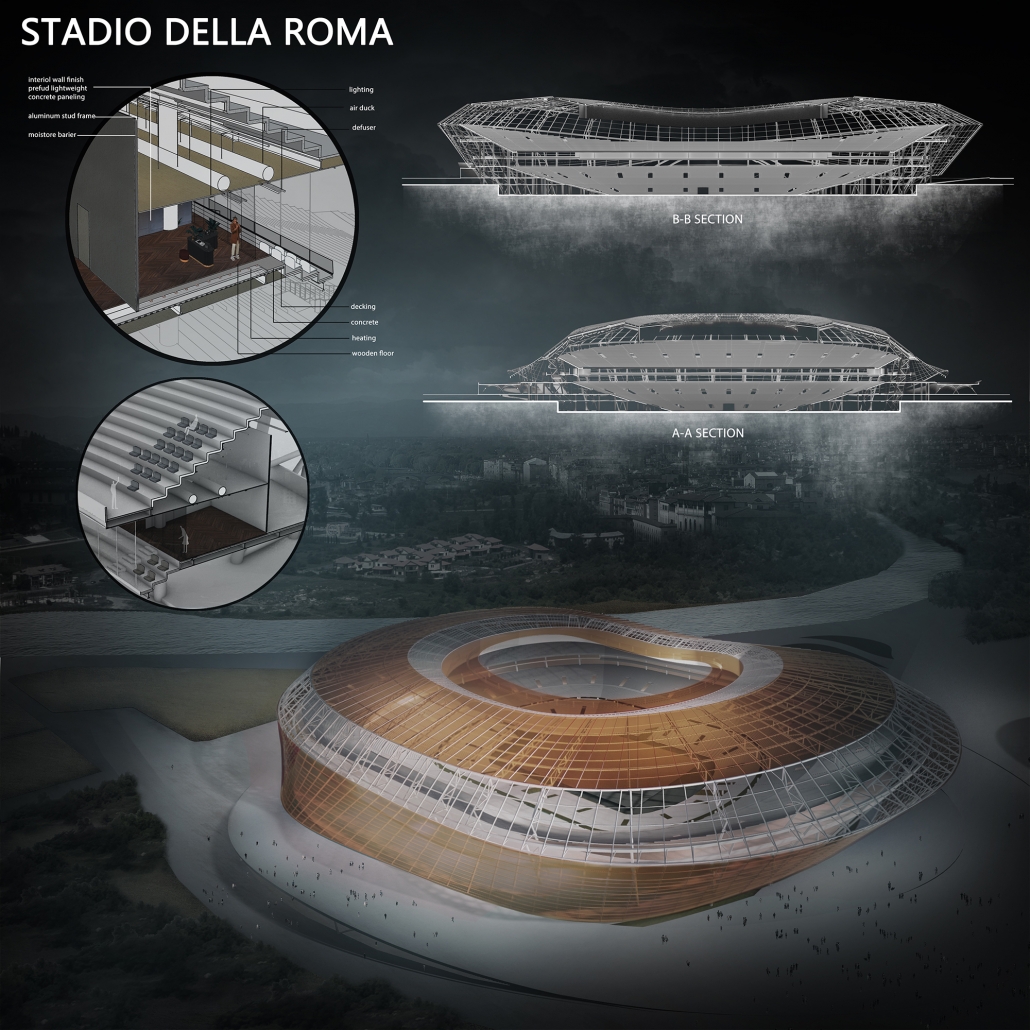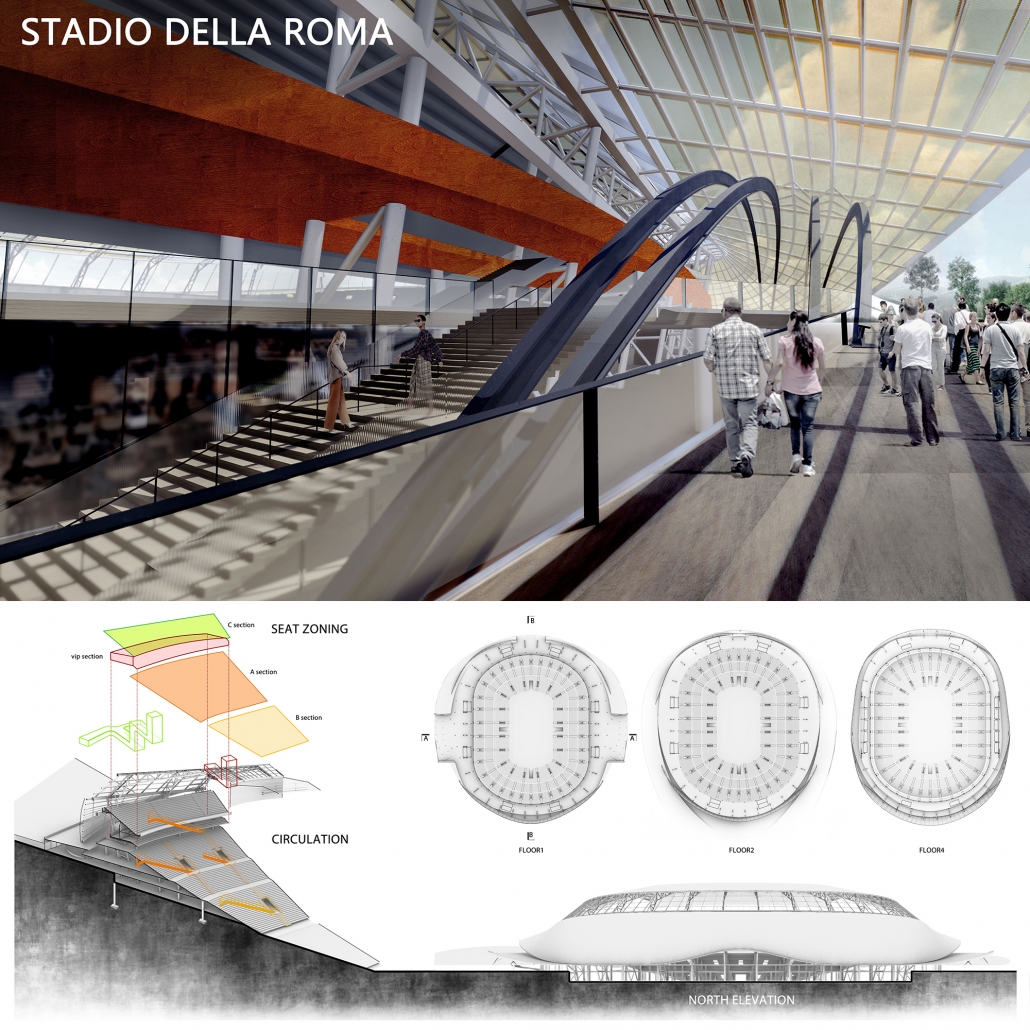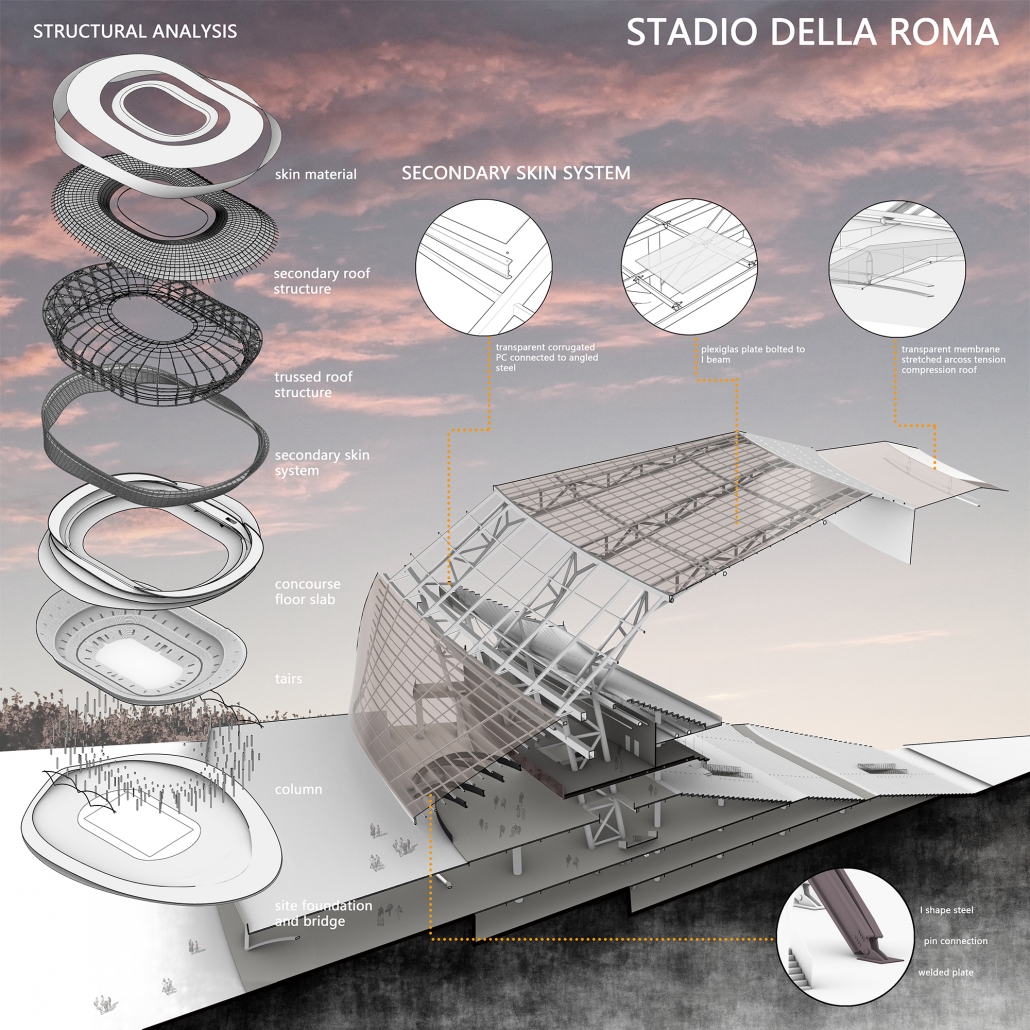 Student: Christy Yu
Faculty: Paolo Sanza
School: Oklahoma State University
This winning project, Stadio Della Roma, has an elegant and complete steel structure. This monumental building has an iconic quality for the neighborhood. The buildings skin and structure work together and highlights the students technical understanding of steel.
The stadium is located in the Tor di Valle neighborhood of Rome. It is a complex composition of functional spaces and open plazas. Here the design of a stadium, for the team of AS Roma and the city of Rome, acts as a gathering space and for the vibrant Futbol culture of the area. Besides the stadium, planned for 50,000 spectators, the site also contains a retail area, commercial area, supporting facilities, and office space. The south side of the site is connected with the retail, park, commercial, and surrounding urban space. Through the creation of a sunken plaza and series of dynamic ramps and side bridges, a connection is made between the retail area and the stadium grounds. People are led from the ground floor up the bridge to the higher entrance. During the off-season, other functions can continue to provide social services as a retail mall and park.
The north and south sides of stadium are designed to seat more AS ROMA fans and its opponents compared to the adjacent sides. The shape of the ties forms an organic flowing skin system and a big plaza, which is the interaction space for the stadium as well as the retail.