2018-2019 Steel Competition
2nd Place: THE POWER OF PLACE
Pimpakarn Rattanathumawat & Botao Sun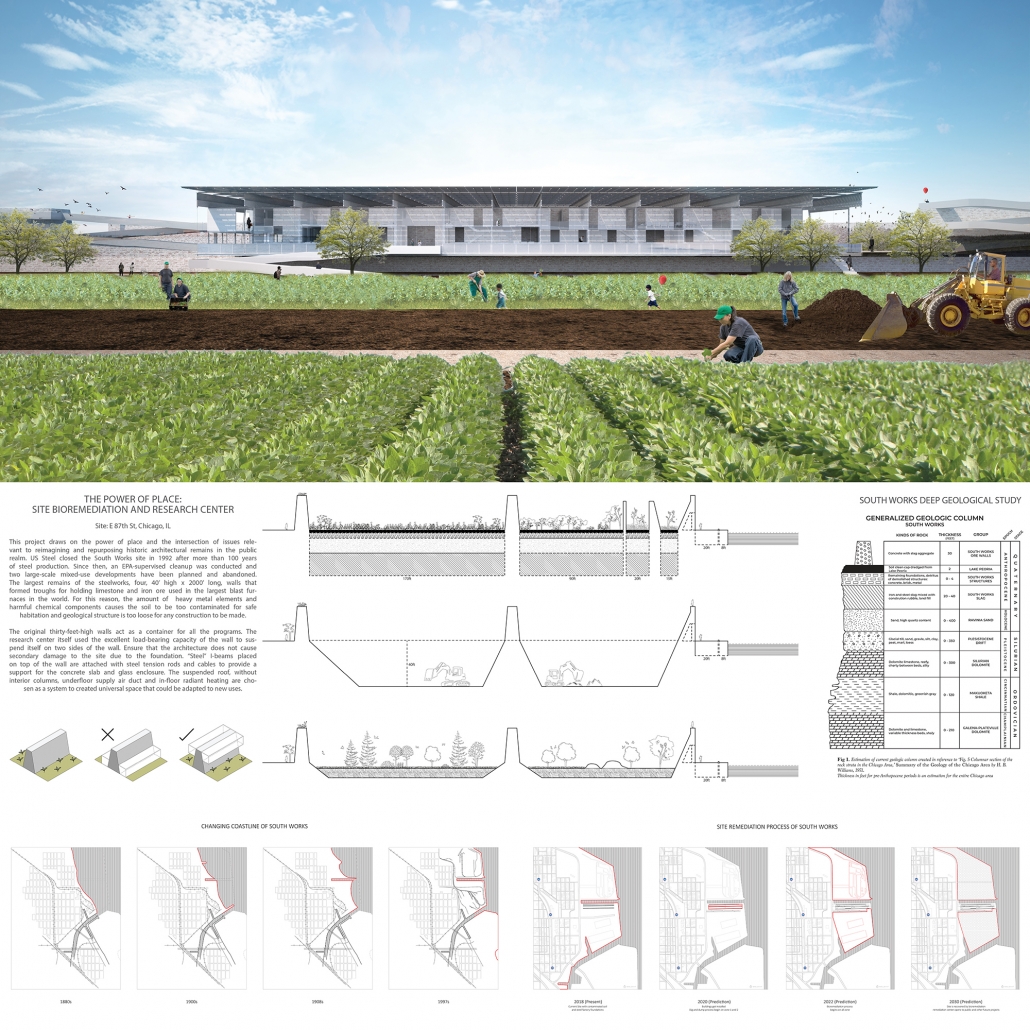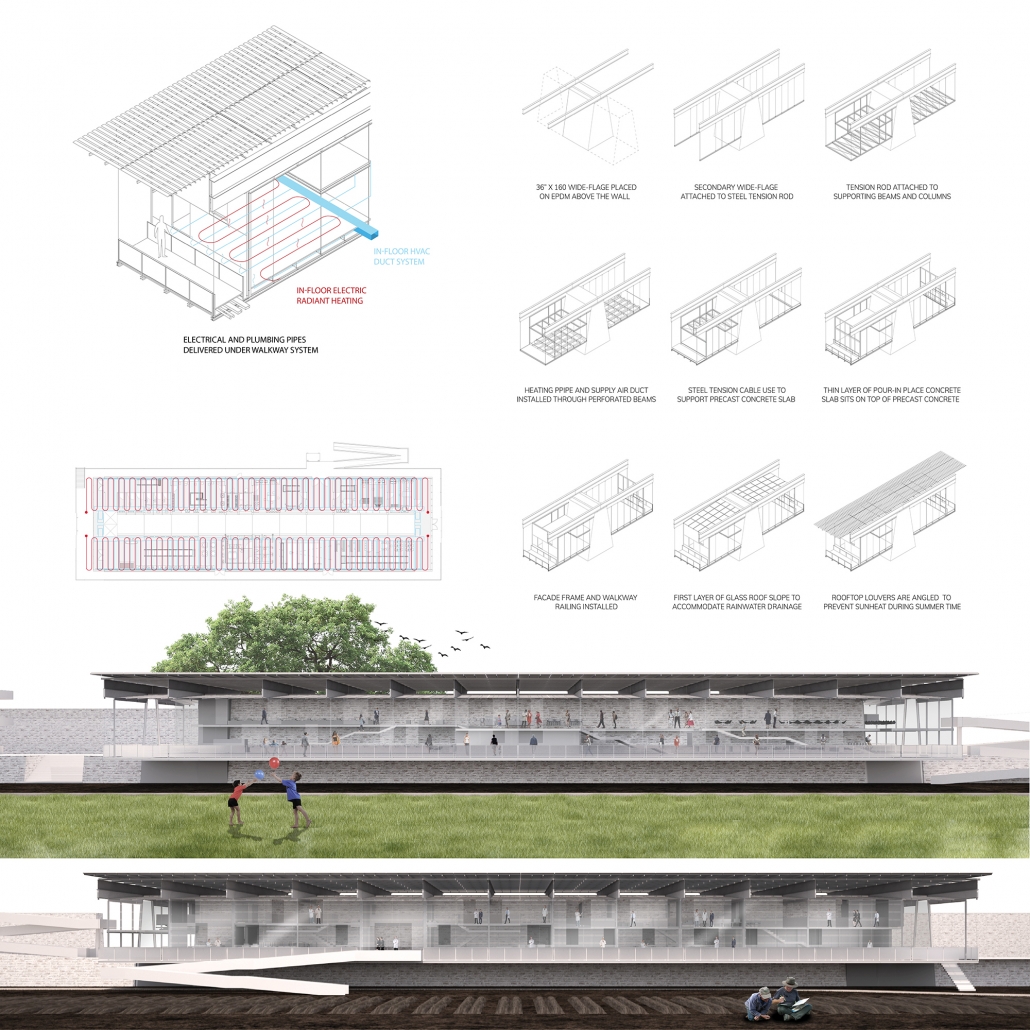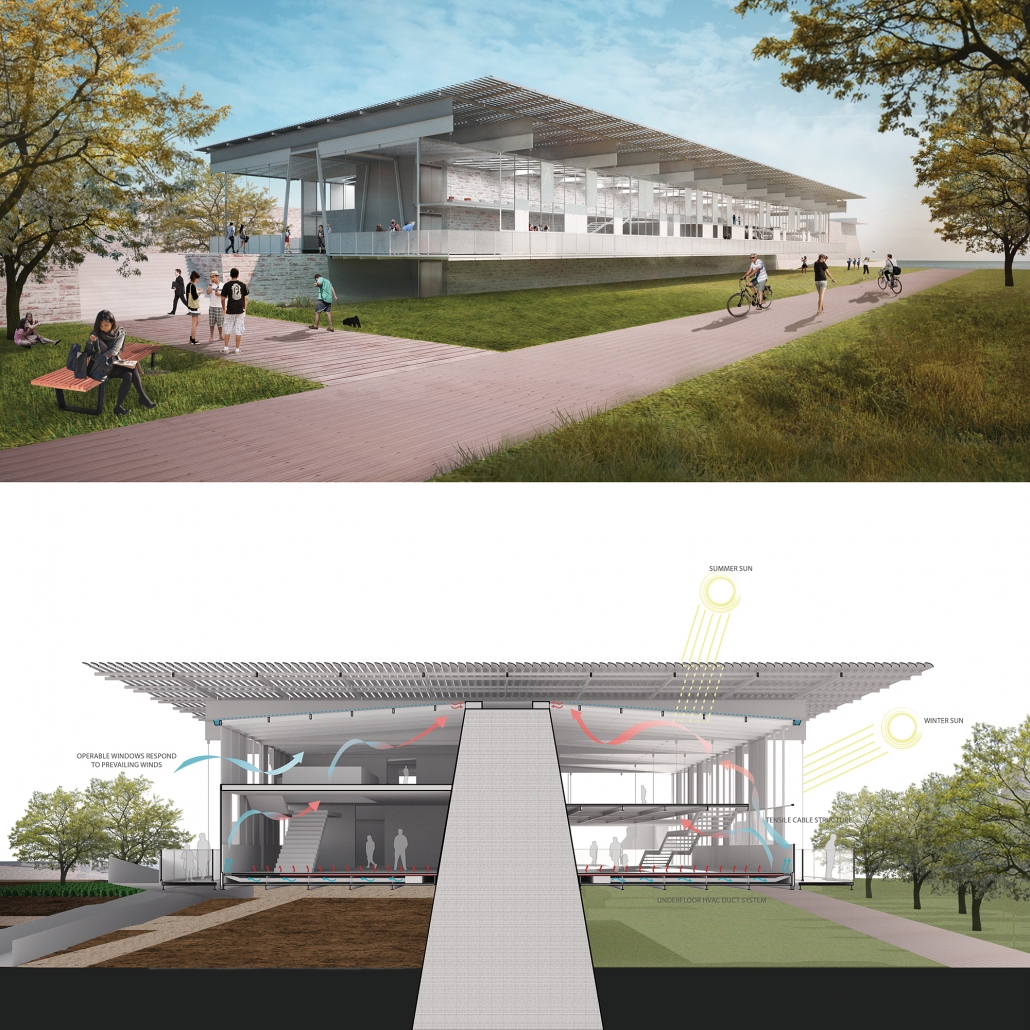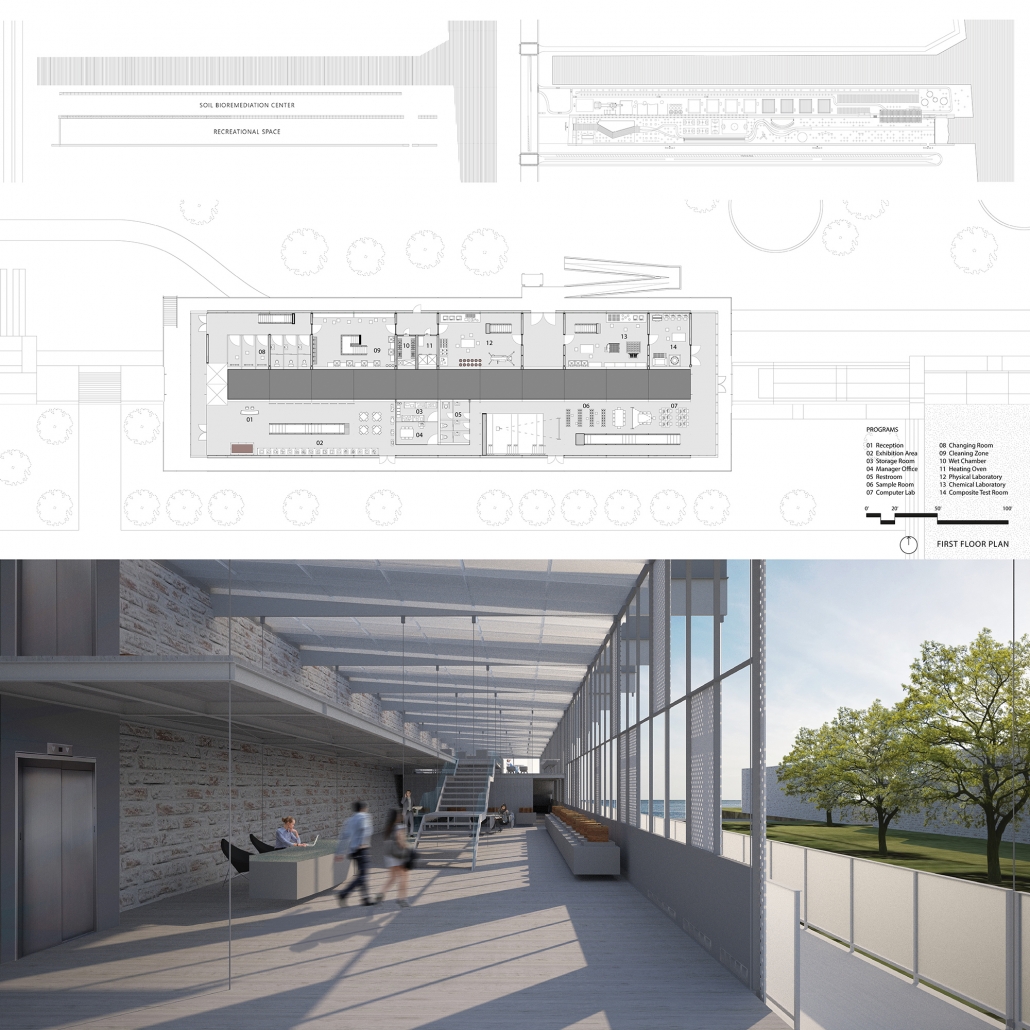 Students: Pimpakarn Rattanathumawat & Botao Sun
Faculty: Catherine Wetzel
School: Illinois Institute of Technology
The Power of Place is an award-winning project for the use of a compelling use of an existing wall. These students emphasized their use of steel with an important sustainable agenda. The lightness of the steel additions in contrast to the massive existing wall is commendable. This poetic project is elegantly depicted on the submission boards.
This project draws on the power of place and the intersection of issues relevant to re-imagining and re-purposing historic architectural remains in the public realm. US Steel closed the South Works site in 1992 after more than 100 years of steel production. Since then, an EPA-supervised cleanup was conducted and two large-scale mixed-use developments have been planned and abandoned. This 440-acre former industrial site continues to be plagued by issues of soil contamination. The largest remains of the steelworks, four, 40í high x 2000í long, walls that formed troughs for holding limestone and iron ore used in the largest blast furnaces in the world. For this reason, the amount of heavy metal elements and harmful chemical components causes the soil to be too contaminated for safe habitation and geological structure is too loose for any construction to be made.
The original thirty-feet-high walls act as a container for all the programs as well as visually separating the public from the private sector. At the same time, the wall provide a walkway and observation decks for visitors to observed a panoramic view of the soil remediation process. The research center itself used the excellent load-bearing capacity of the wall to suspend itself on two sides of the wall. Ensure that the architecture does not cause secondary damage to the site due to the foundation. ìSteelî I-beams placed on top of the wall are attached with ìsteelî tension rods and cables to provide a support for the concrete slab and glass enclosure. The suspended roof, without interior columns, underfloor supply air duct and in-floor radiant heating are chosen as a system to created universal space that could be adapted to new uses.