2018-2019 Housing Competition
1st Place: ANOTHER LIFE
Kang Song, Dan Lu & Raunak Tibrewala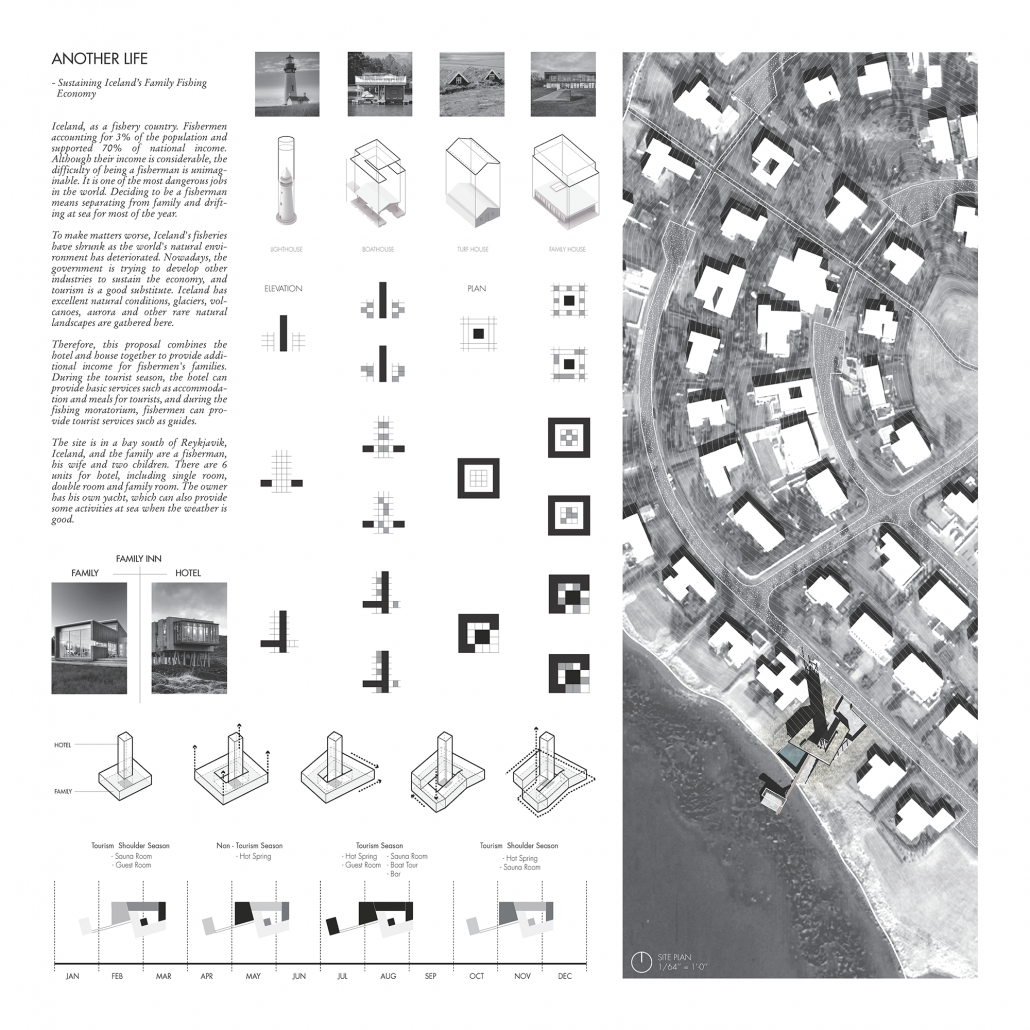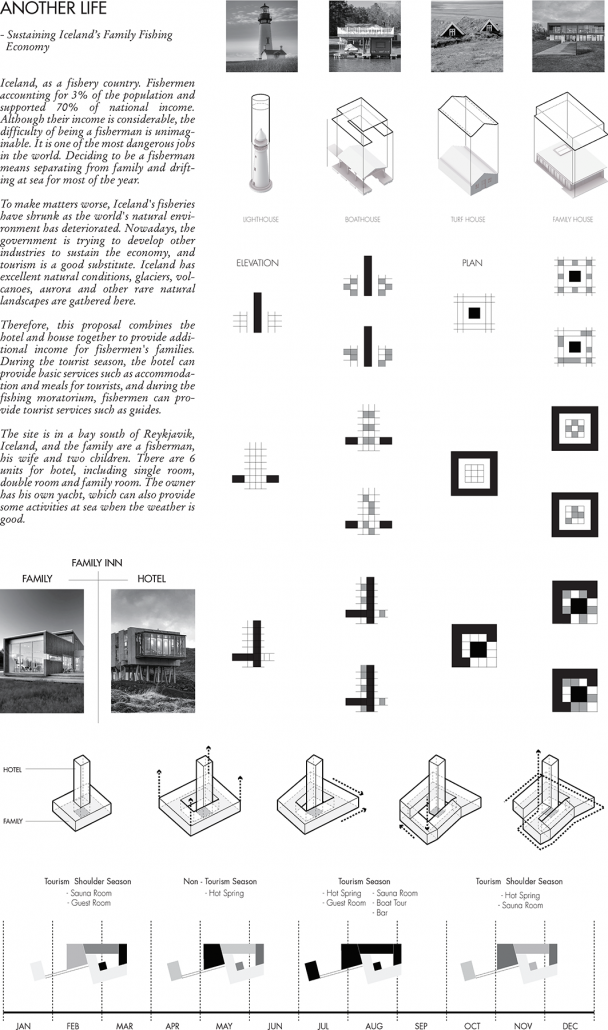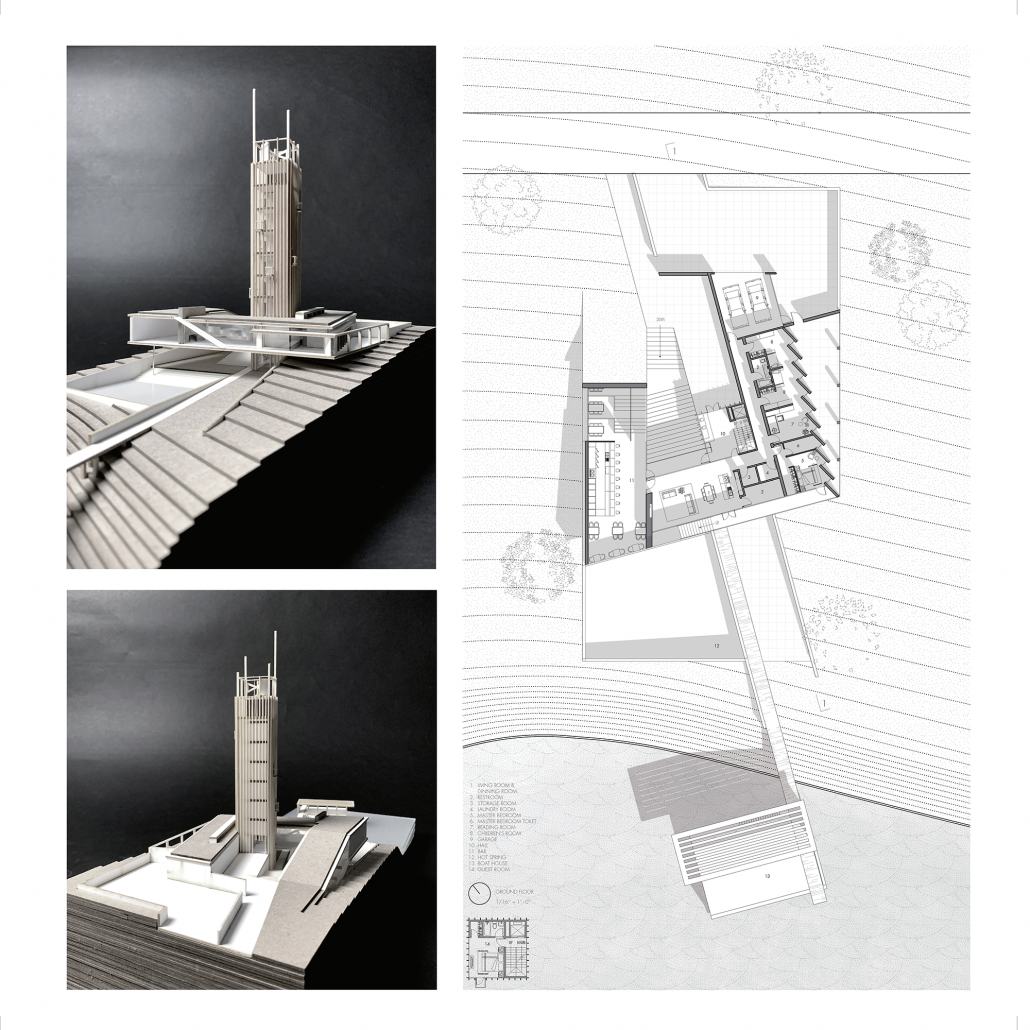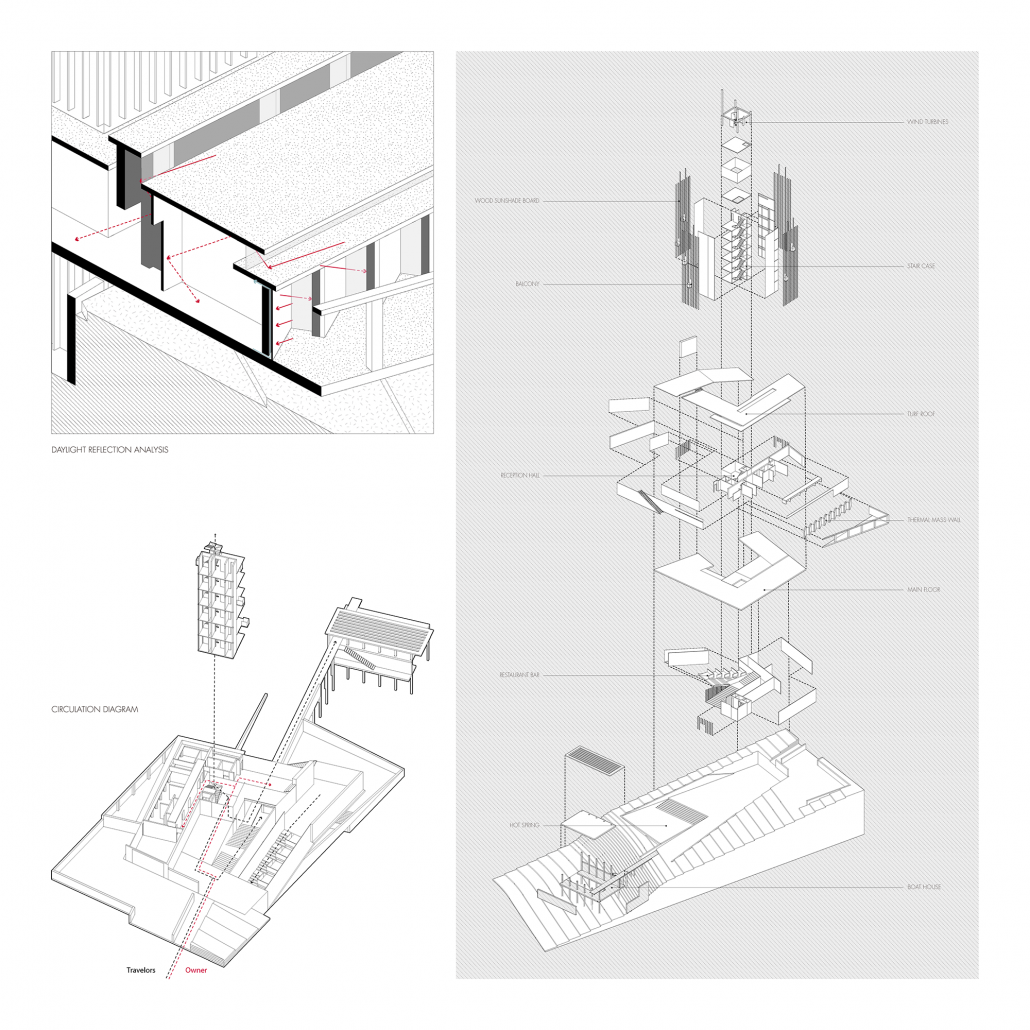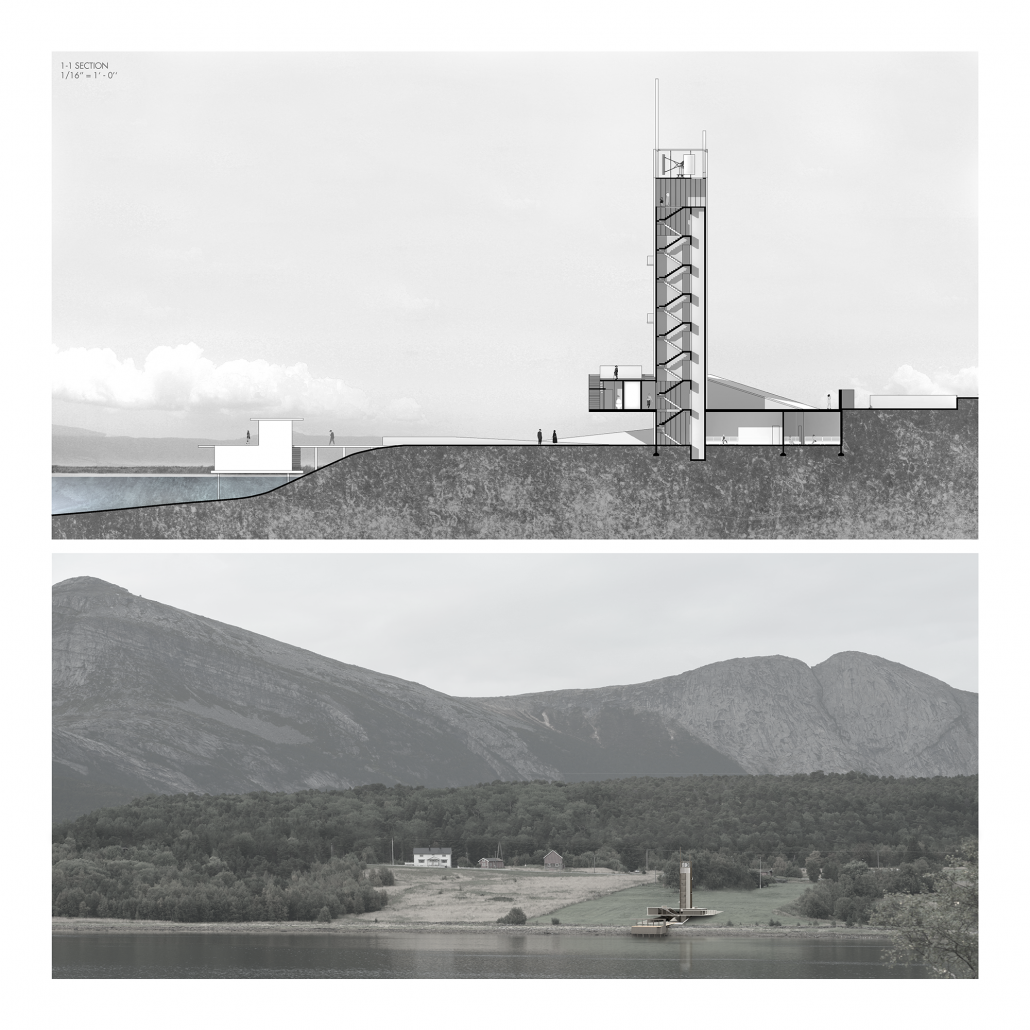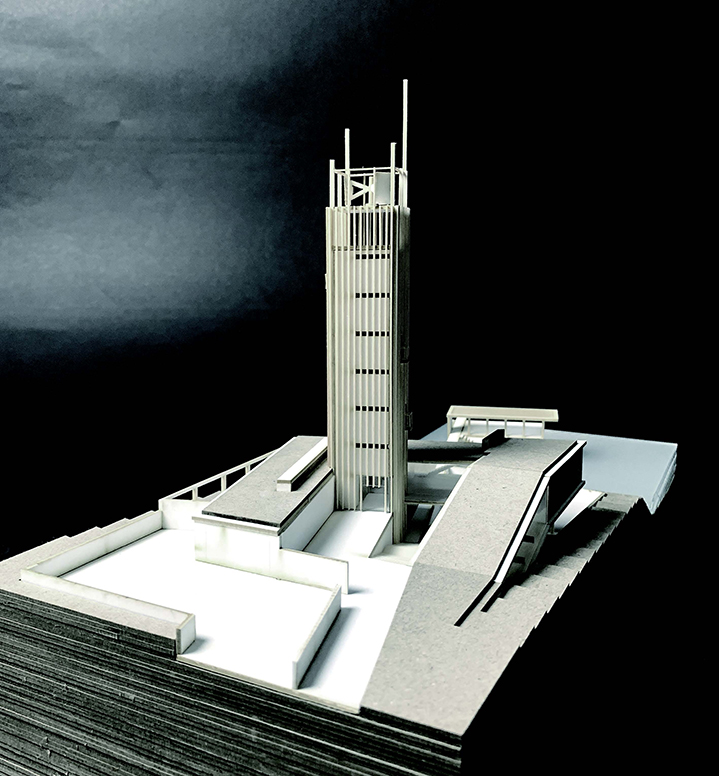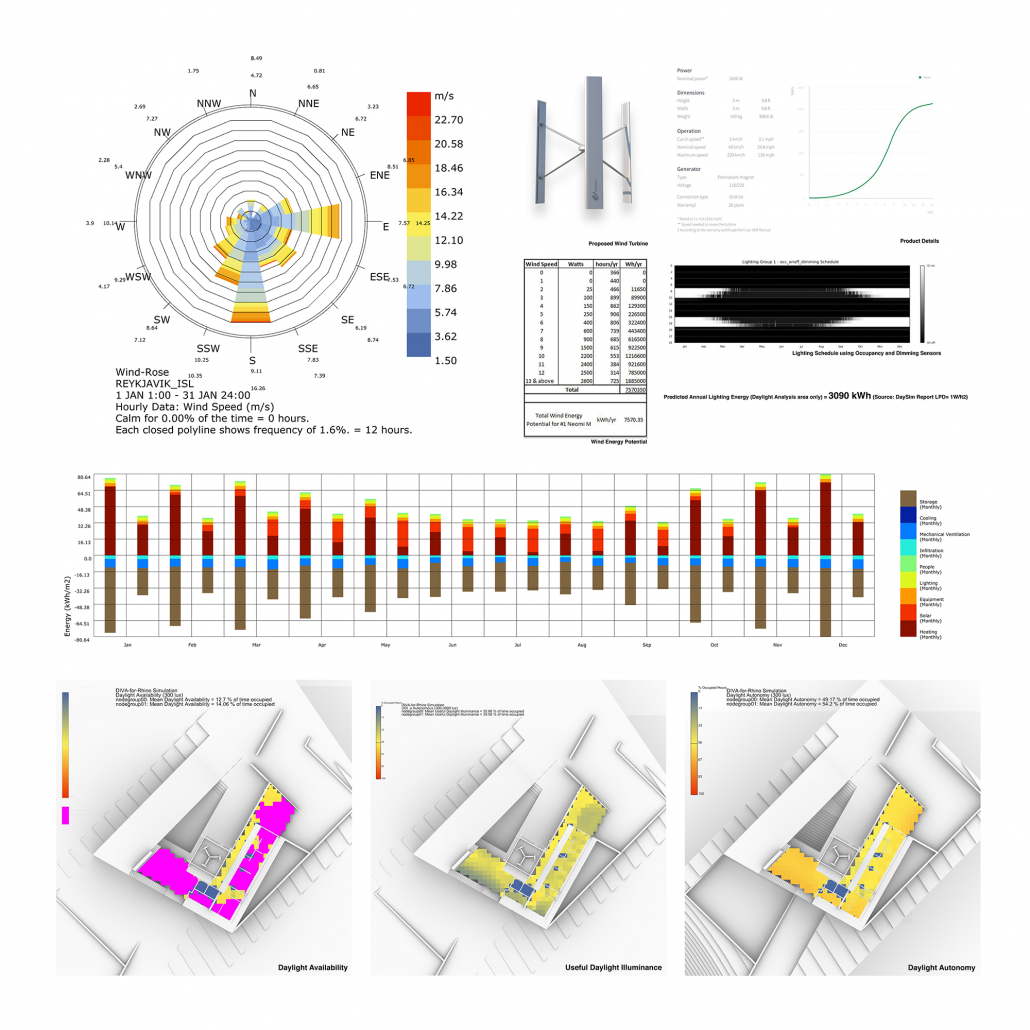 ANOTHER LIFE – Sustaining Iceland's Family Fishing Economy
Students: Kang Song, Dan Lu & Raunak Tibrewala
Faculty: Michael Gamble & Tarek Rakha
School: Georgia Institute of Technology
This top-winning project, ANOTHER LIFE – Sustaining Iceland's Family Fishing Economy, is a single-family house that incorporates higher density with a small hotel tower generating additional income. The project is elegantly narrated with visually impactful diagrams and drawings. The structure offers the potential to serve as an iconic architectural element along the shoreline of an everyday neighborhood. This project demonstrates a level of restraint–responding to the existing context and natural landscape while deftly incorporating public spaces.
Iceland, as a fishery country. Fishermen accounting for 3% of the population and supported 70% of national income. Although their income is considerable, the difficulty of being a fisherman is unimaginable. It is one of the most dangerous jobs in the world. Deciding to be a fisherman means separating from family and drifting at sea for most of the year.
To make matters worse, Iceland's fisheries have shrunk as the world's natural environment has deteriorated. Nowadays, the government is trying to develop other industries to sustain the economy, and tourism is a good substitute. Iceland has excellent natural conditions, glaciers, volcanoes, aurora and other rare natural landscapes are gathered here.
Therefore, this proposal combines the hotel and house together to provide additional income for fishermen's families. During the tourist season, the hotel can provide basic services such as accommodation and meals for tourists, and during the fishing moratorium, fishermen can provide tourist services such as guides.
The site is in a bay south of Reykjavik, Iceland, and the family are a fisherman, his wife and two children. There are 6 units for hotel, including single room, double room and family room. The owner has his own yacht, which can also provide some activities at sea when the weather is good.