ACSA is pleased to announce the 2018-2019 Architectural Education Award Winners. Each year, ACSA honors architectural educators for exemplary work in areas such as building design, community collaborations, scholarship, and service. Award winners inspire and challenge students, contribute to the profession's knowledge base, and extend their work beyond the borders of academy into practice and the public sector. Congratulations to all the award winners!
Read about the winning submissions below, and be sure to join us in celebrating the winners in Pittsburgh at the 107th ACSA Annual Meeting.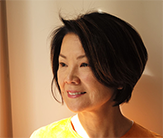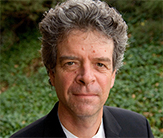 Thomas Barrie
North Carolina State University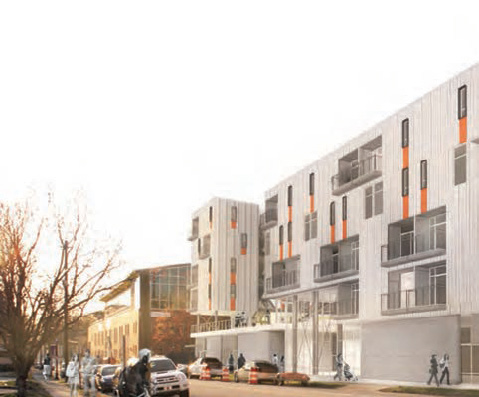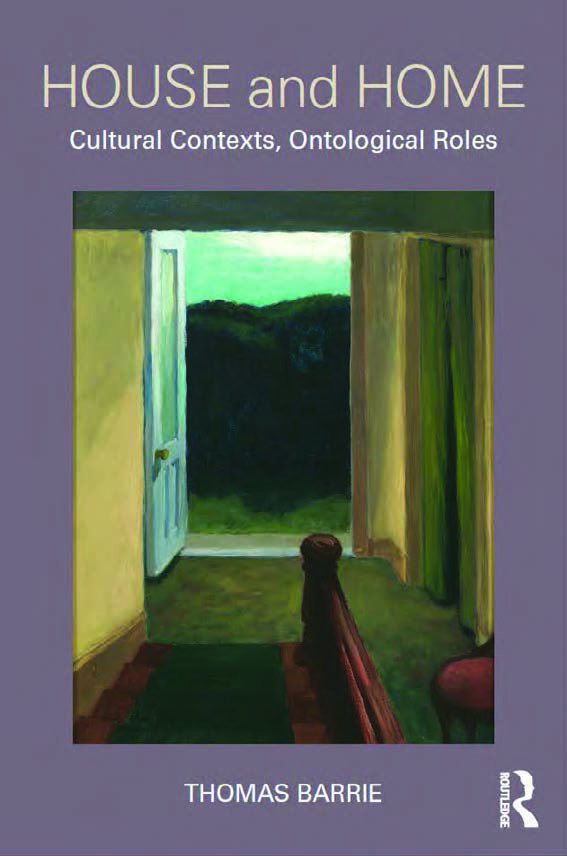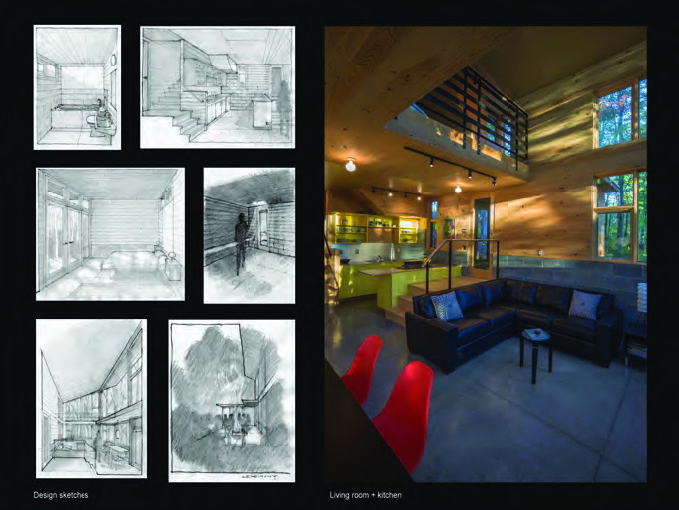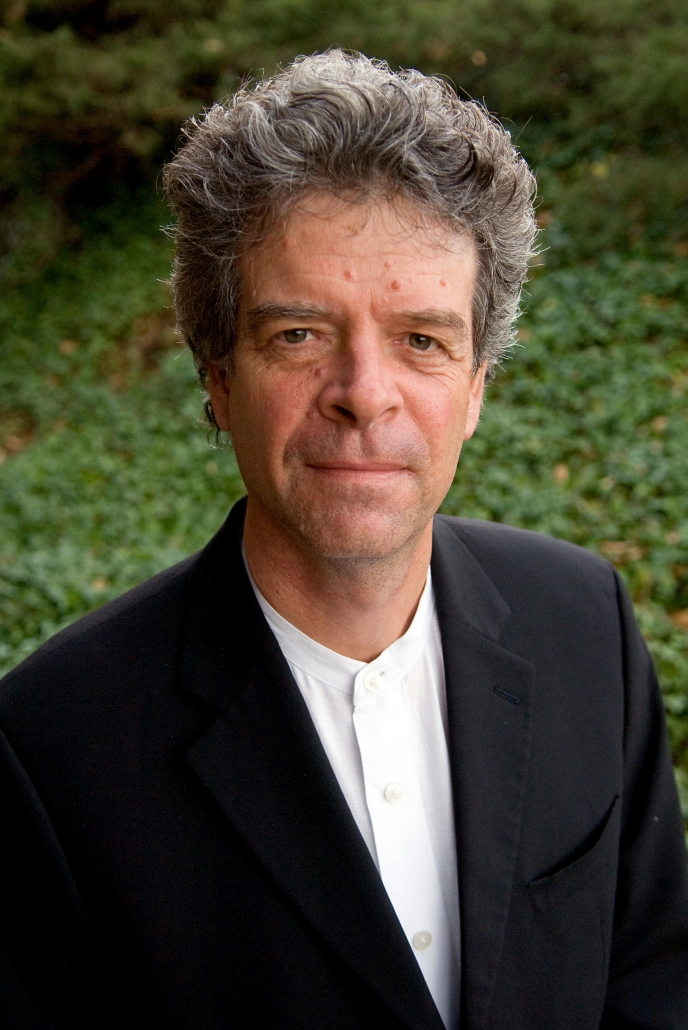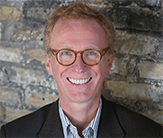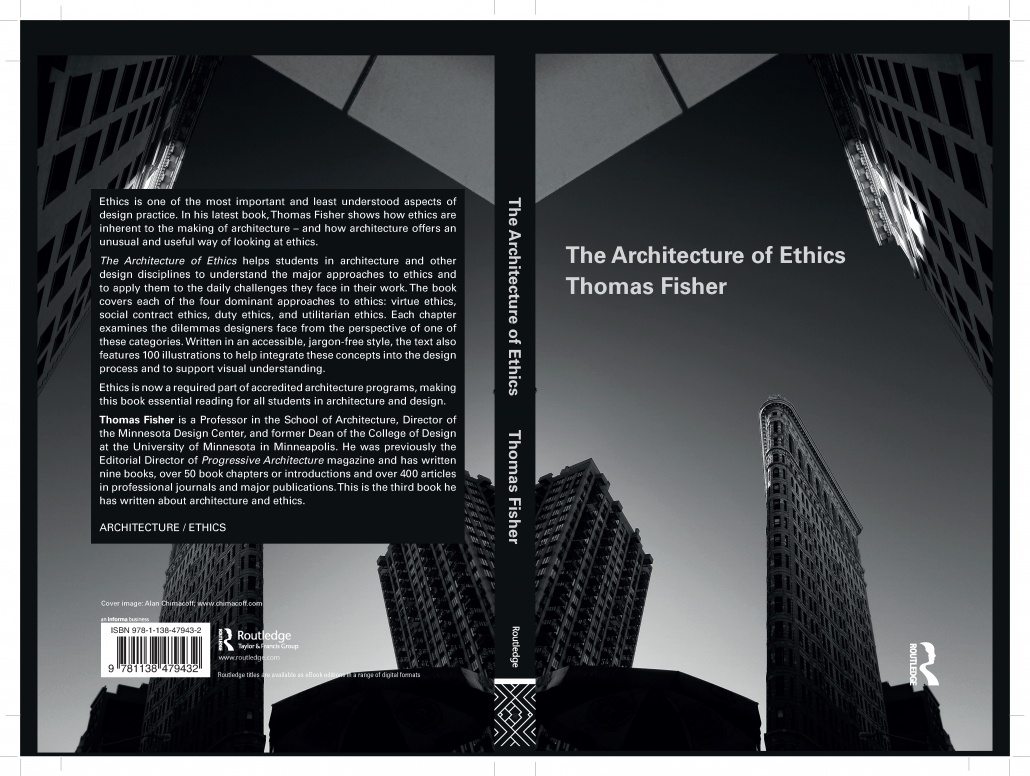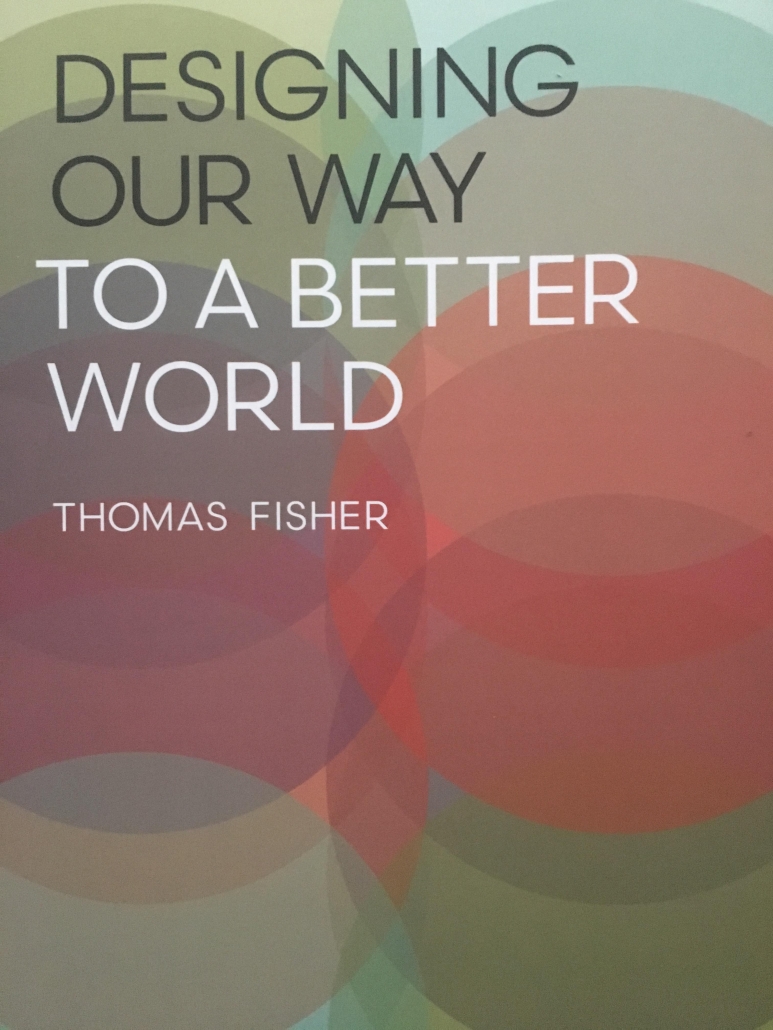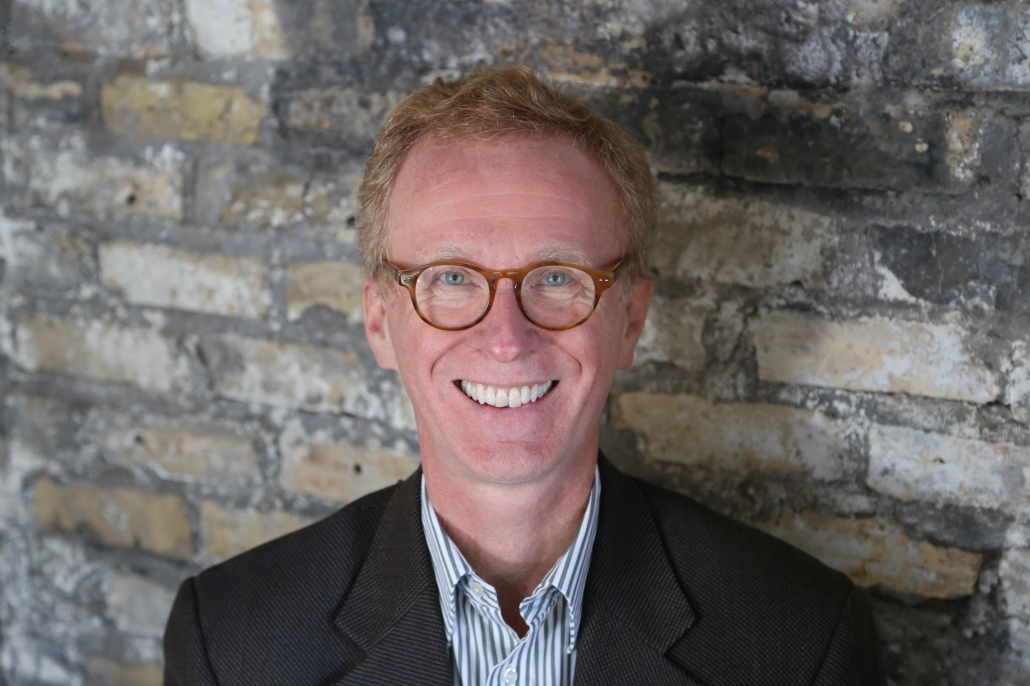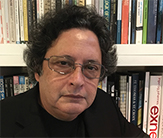 Andres Mignucci
Universidad De Puerto Rico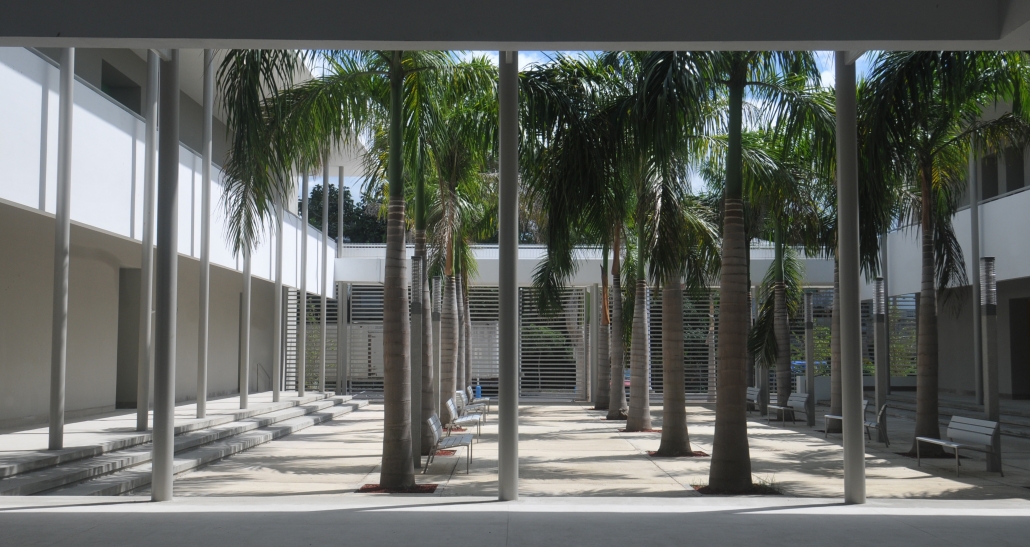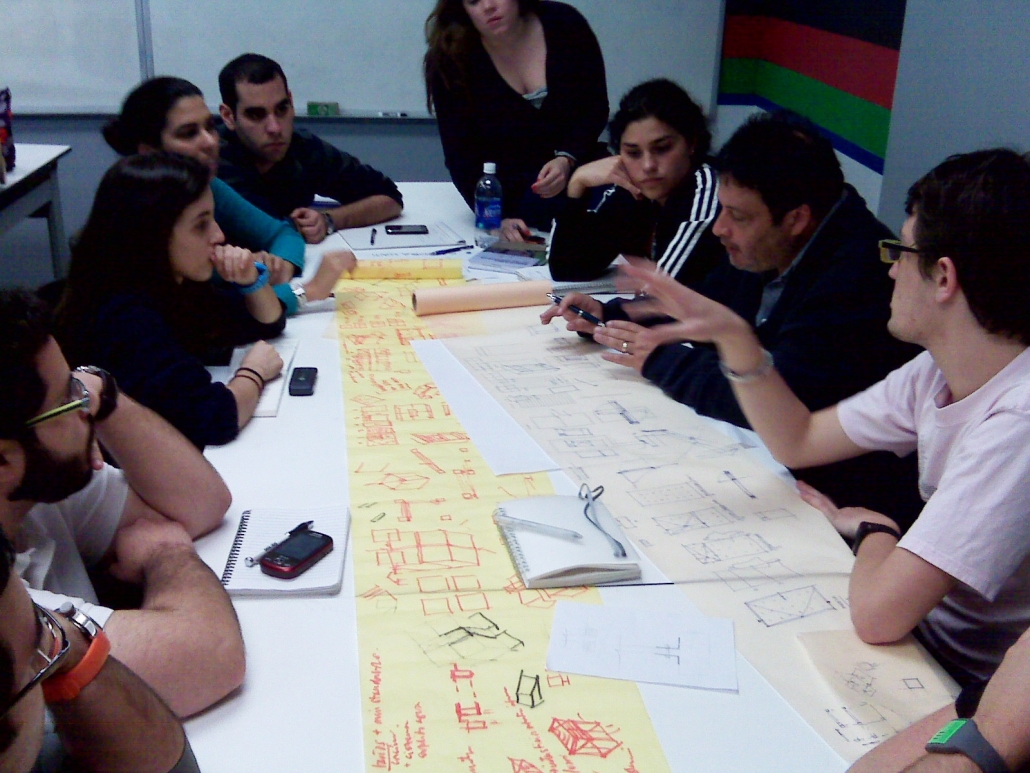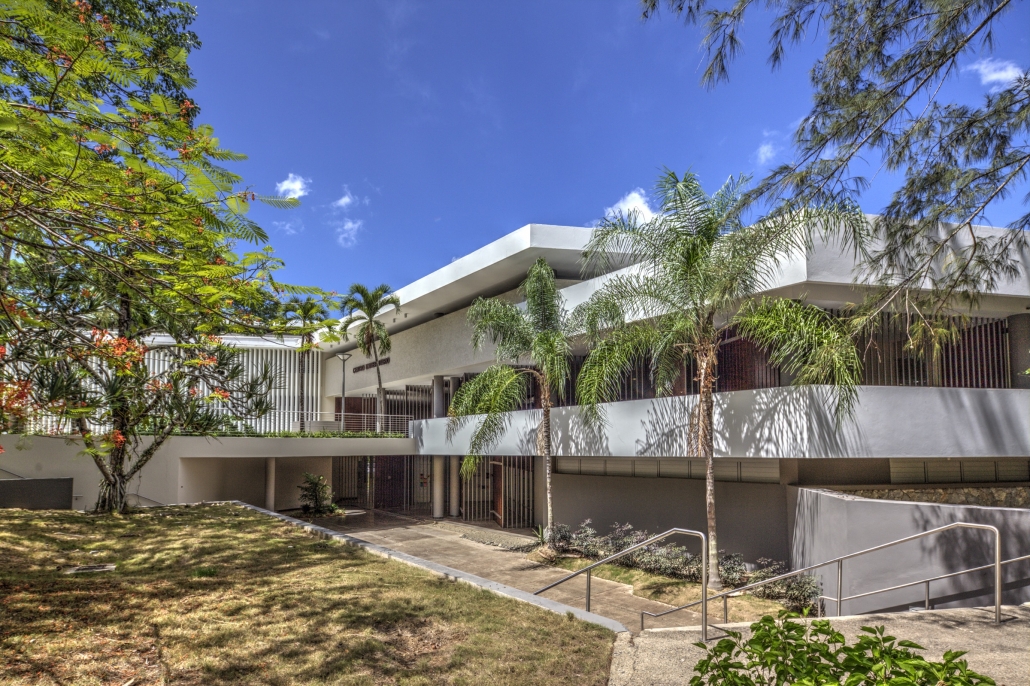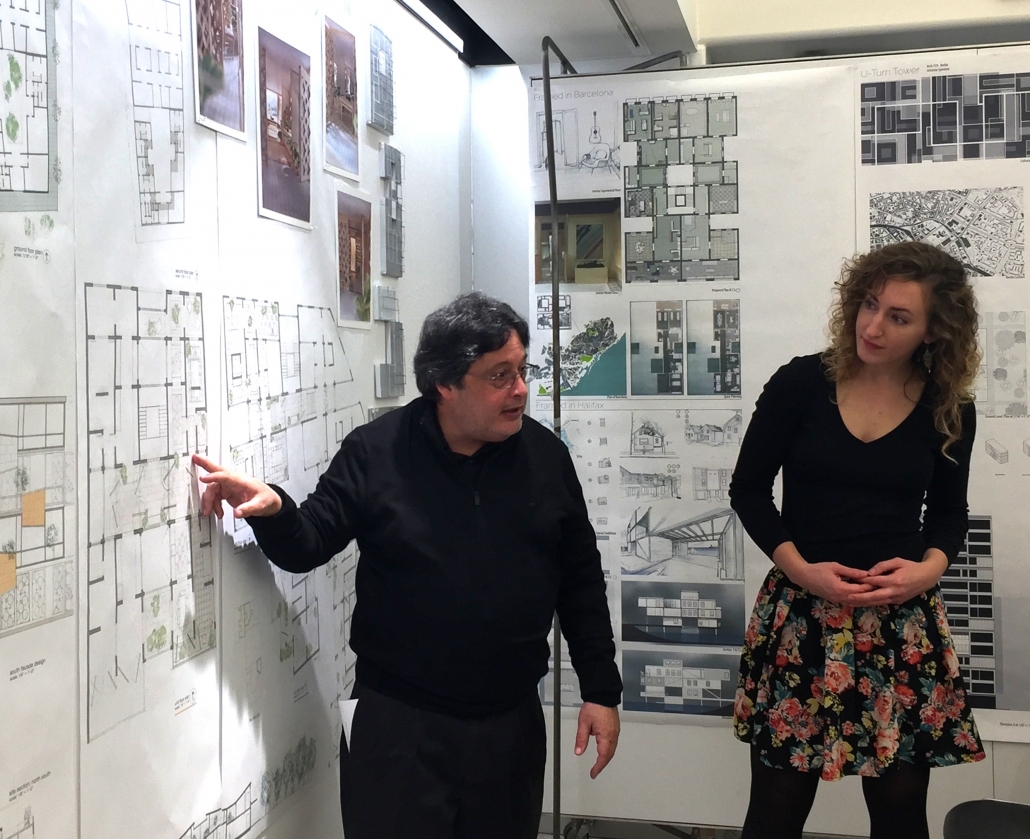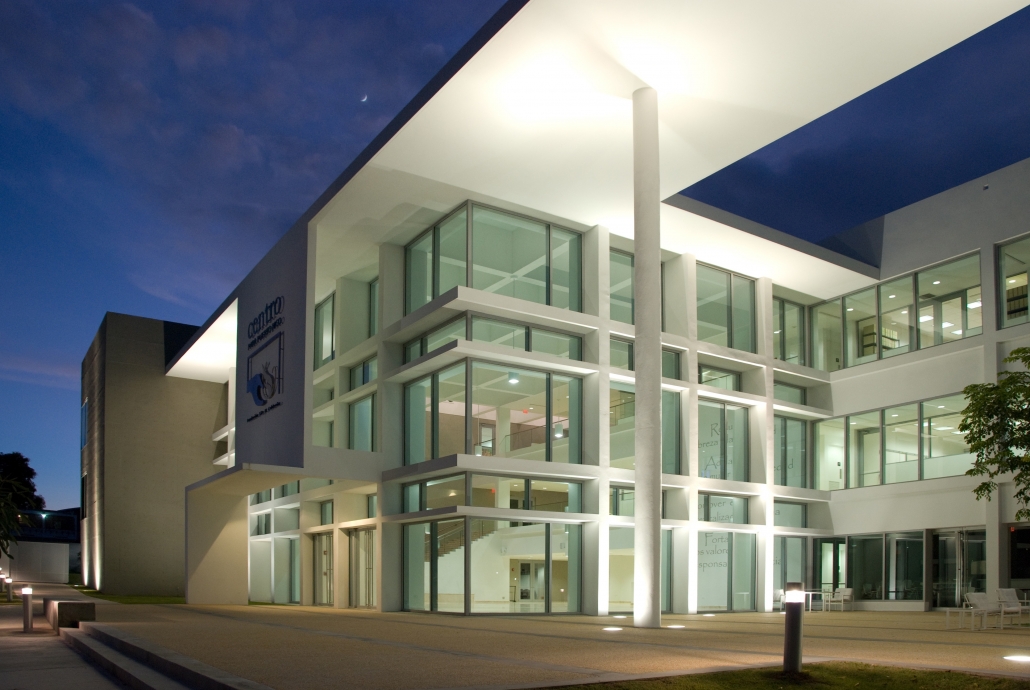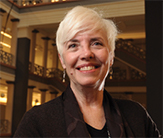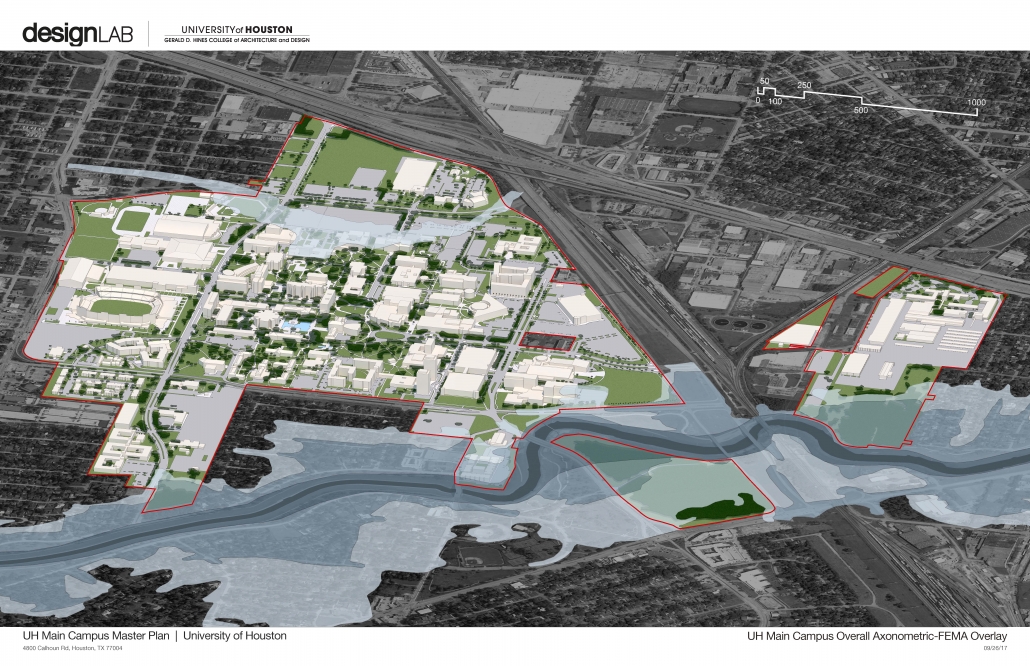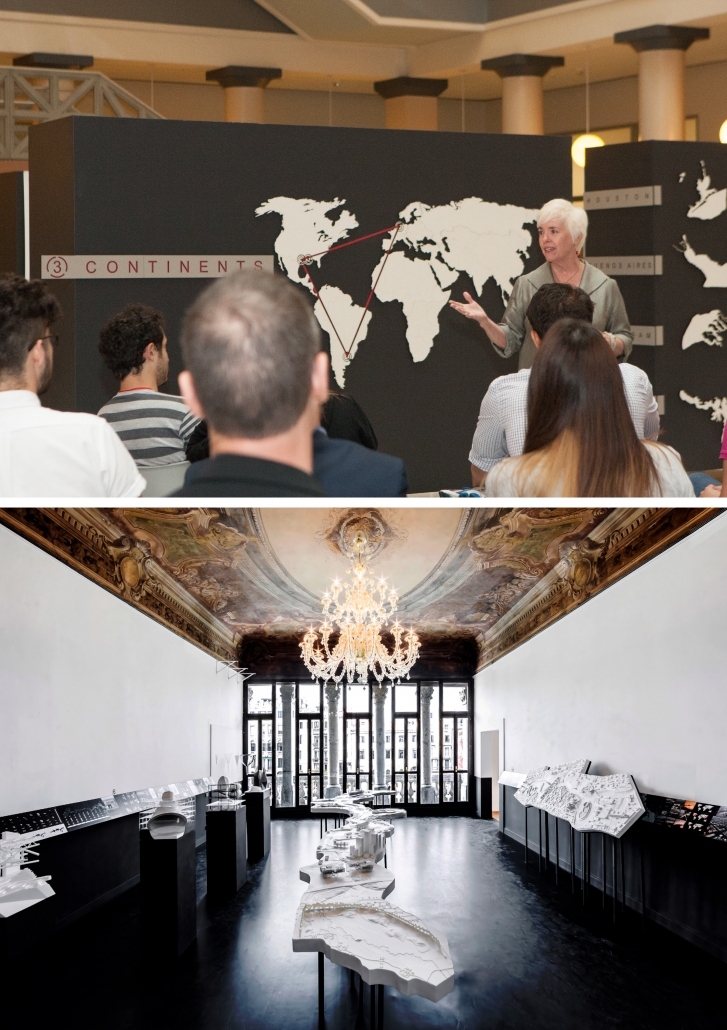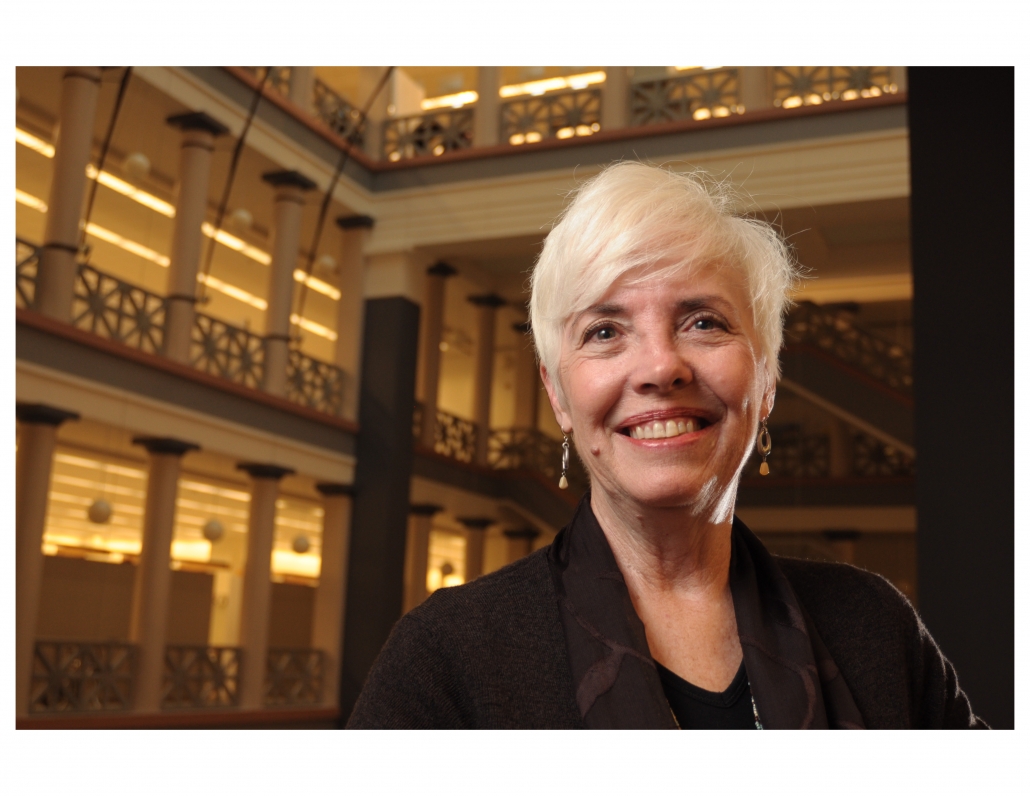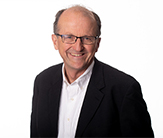 Stephen D. Schreiber
University of Massachusetts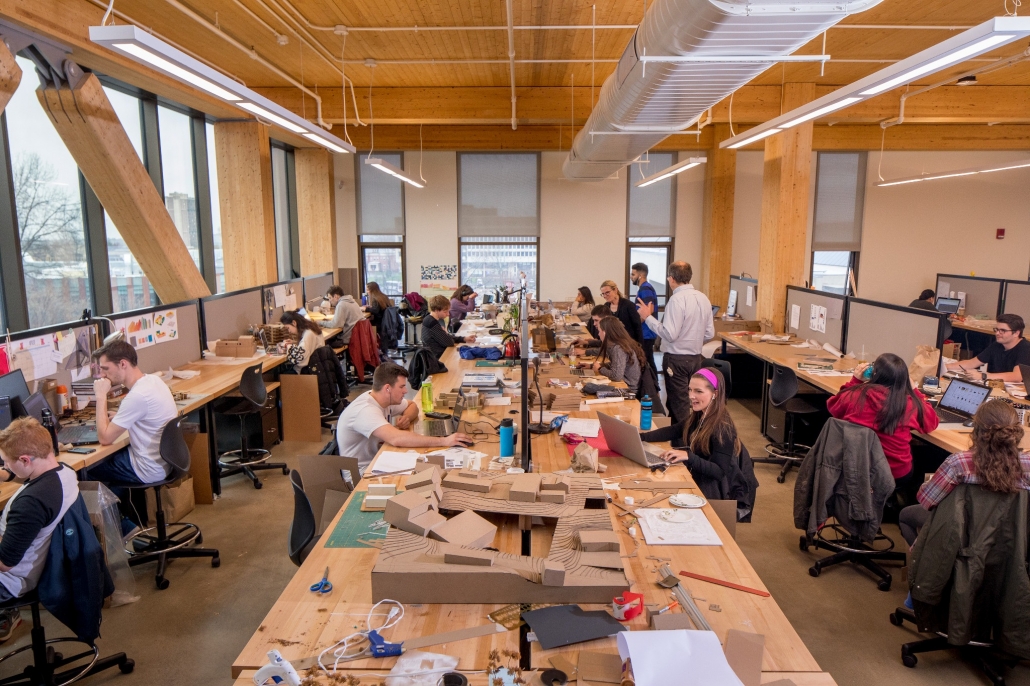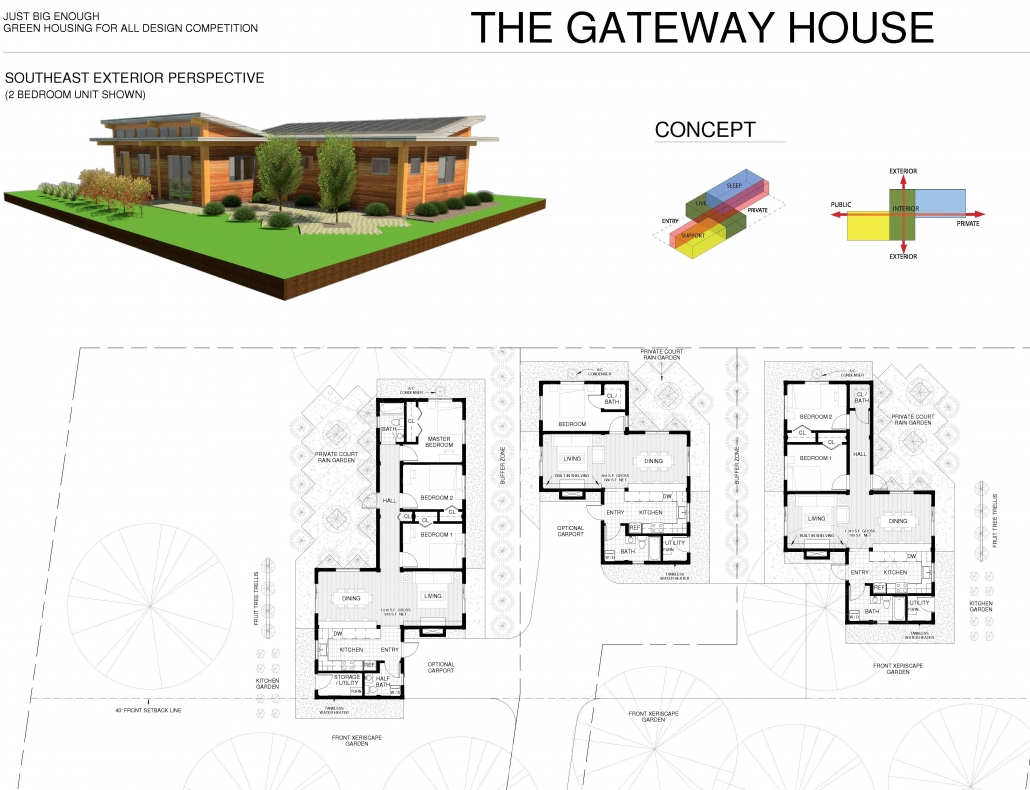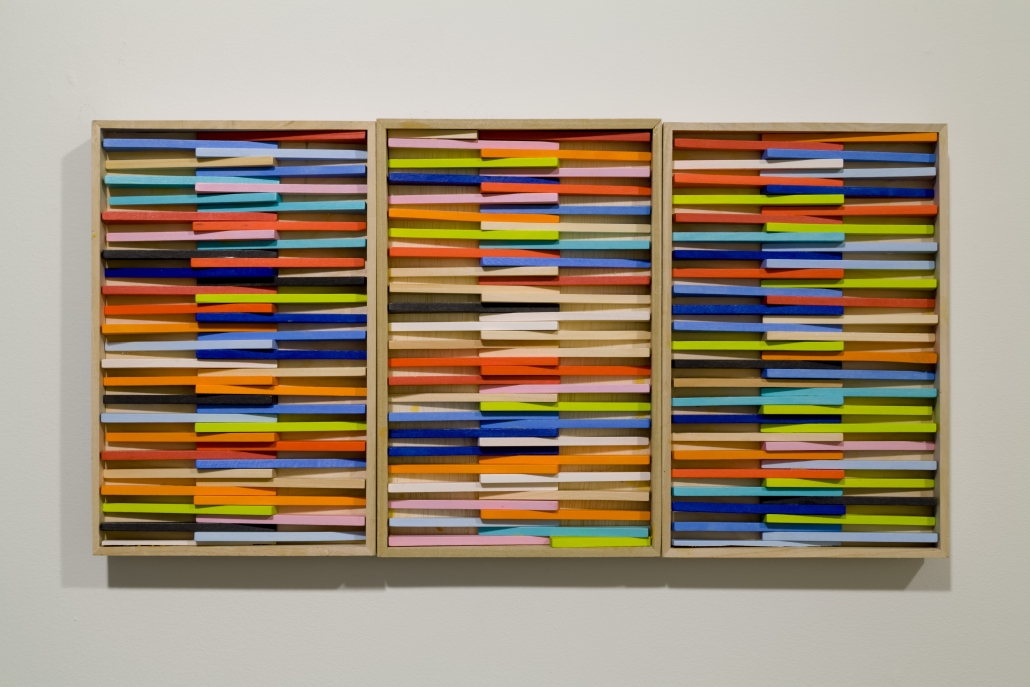 30×30
Paola Zellner-Bassett
Virginia Tech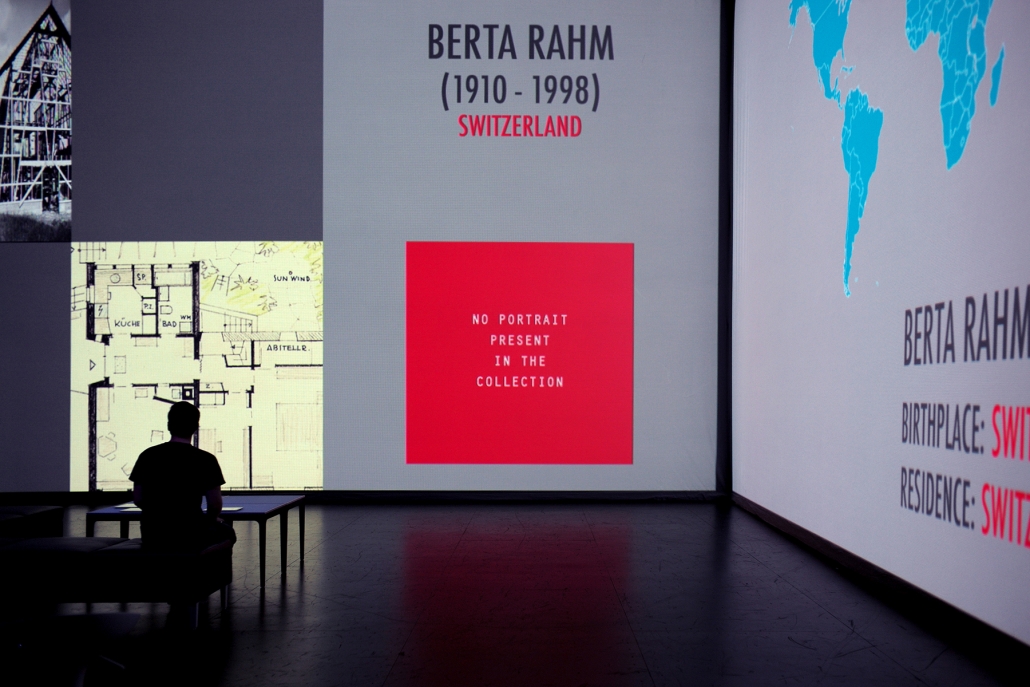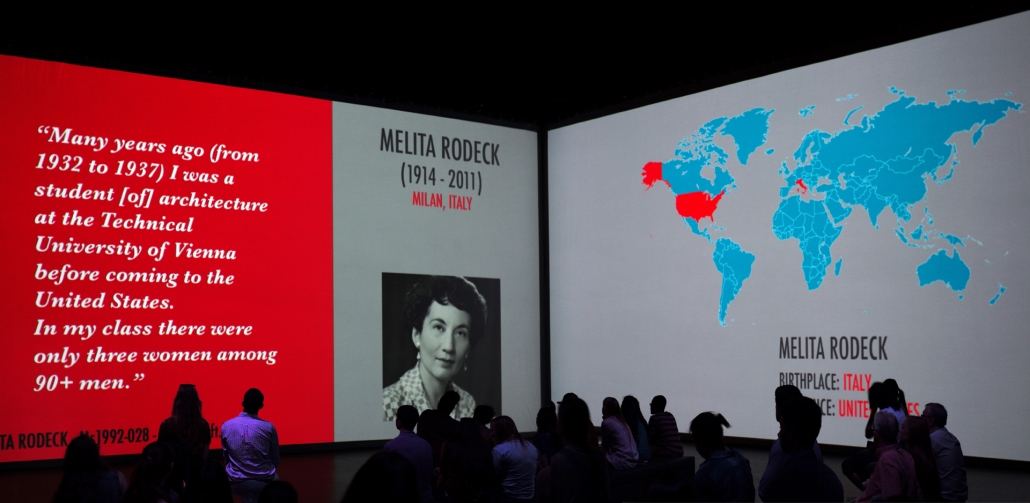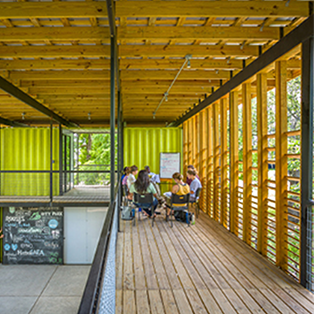 Albert and Tina Small Center for Collaborative Design
Ann Yoachim, Nick Jenisch, Emilie Taylor Welty
Tulane University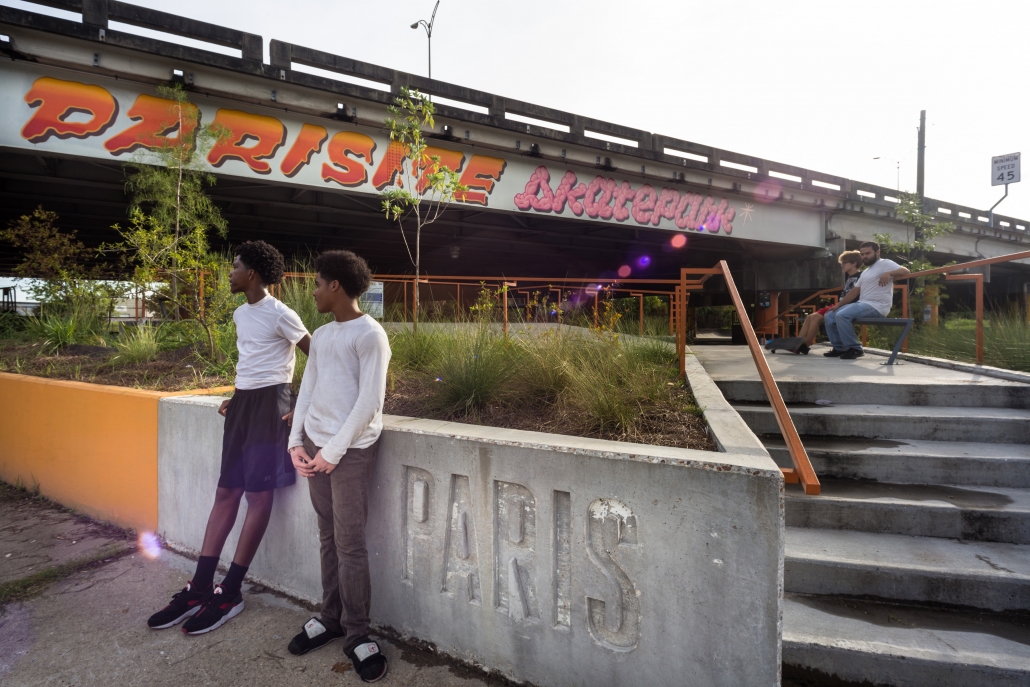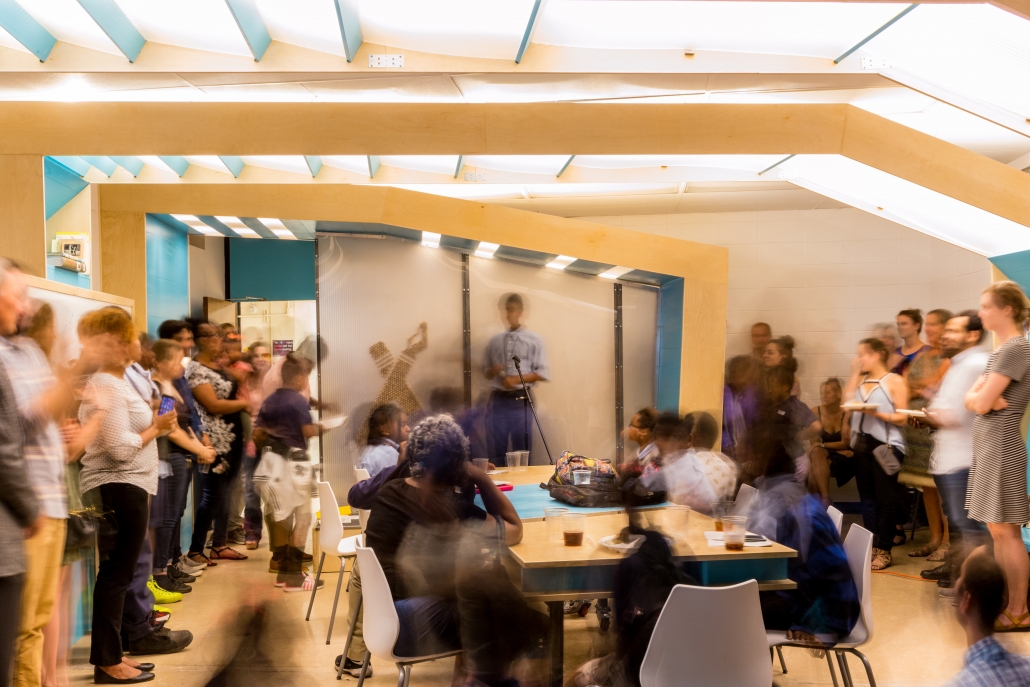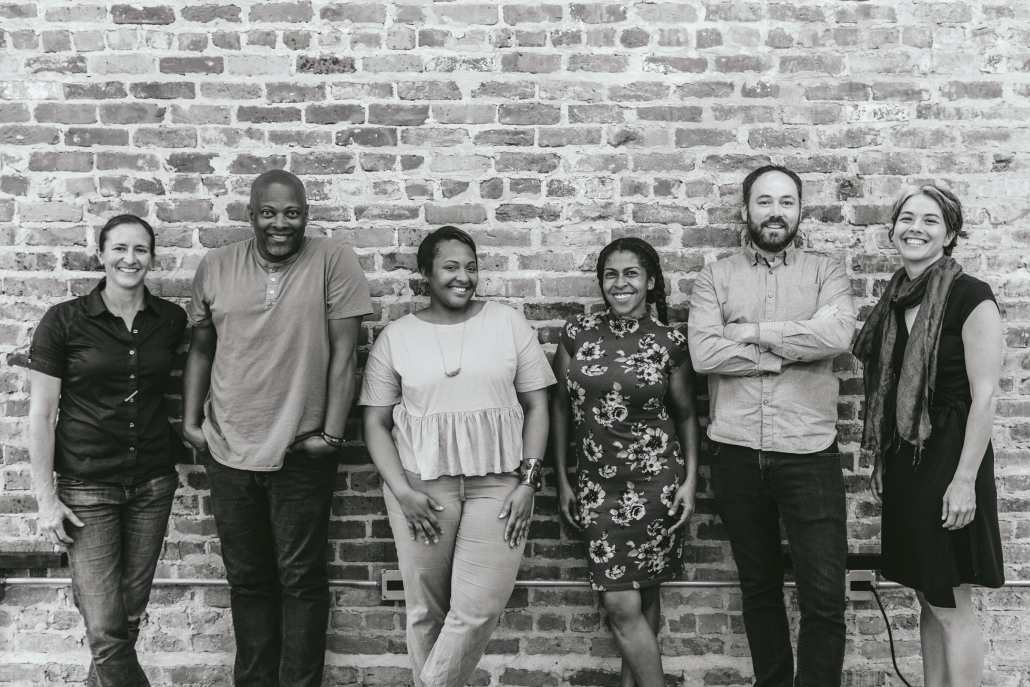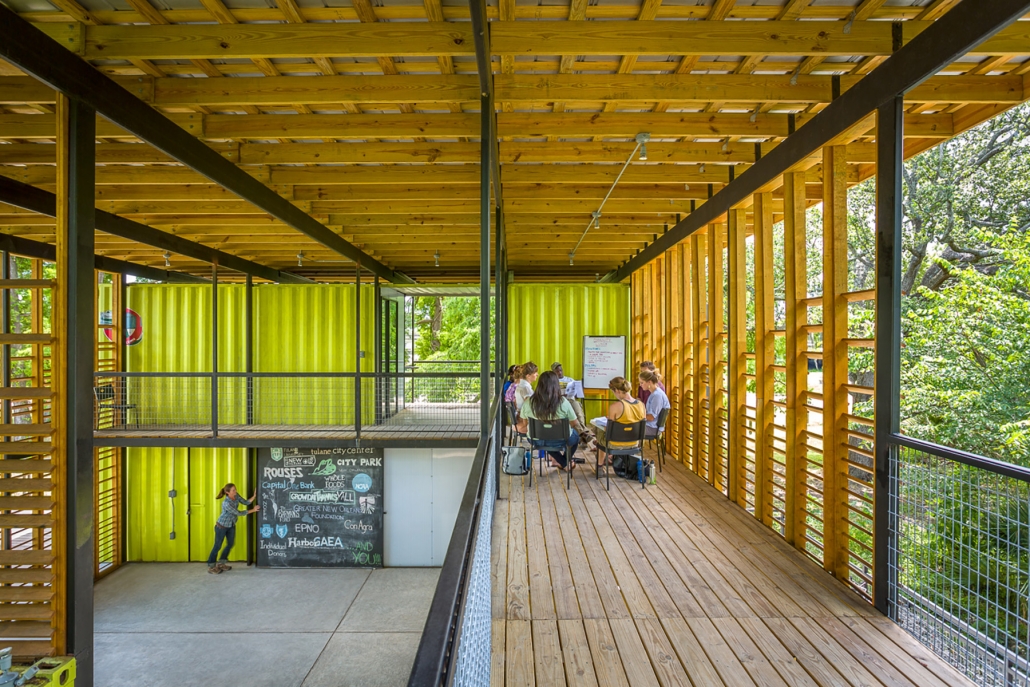 Our center works to connect student and faculty designers with non-profits, practitioners, and additional stakeholders on projects of consequence with communities who lack access to design services. Started in the wake of a disaster, in our 13 years as the community design center of a school of architecture we have completed 103 projects with over 90 community partners, over 500 students, and 35 faculty. Collaboration is fundamental to the center's work. Organizations bring their project ideas, and we bring our design expertise to bear, supporting them in projects that build their capacity to serve constituents. These projects while small in scope (1-3 semesters) scaffold on each other and our public programs and exhibits to strengthen neighborhoods and respond to critical community concerns. By centering the architectural studio around conversations of race, equity, and power, we ask students to design with, rather than for people
The following application uses a recent project, Parisite Skatepark, as an example of the design process indicative of all our projects. The project speaks to the body of work through its aims, layers of collaboration, and impact. The skatepark project started as a Do It Yourself effort by New Orleans youth which the city threatened to destroy for lack of due process and liability concerns. With bulldozers imminent, the youth approached the center for help. We supported the partner organization by interceding with the city and providing advocacy, design, and capacity building. At the end of our involvement, the park was designed, built, and fully embraced as the first official skatepark of the city. Through the process, students gained "hands-on" experience in collaborative project design, management, and execution. They led community engagement, engaged with multiple stakeholders, learned teamwork, and gained a clear understanding of what is required to bring a project from design to completion.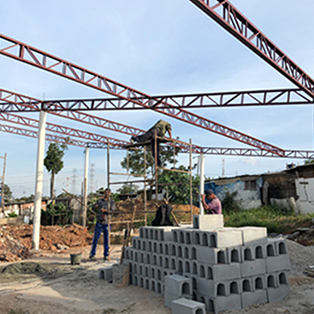 Young, Informal & Sustainable
María Arquero de Alarcón & Ana Paula Pimentel Walker
University of Michigan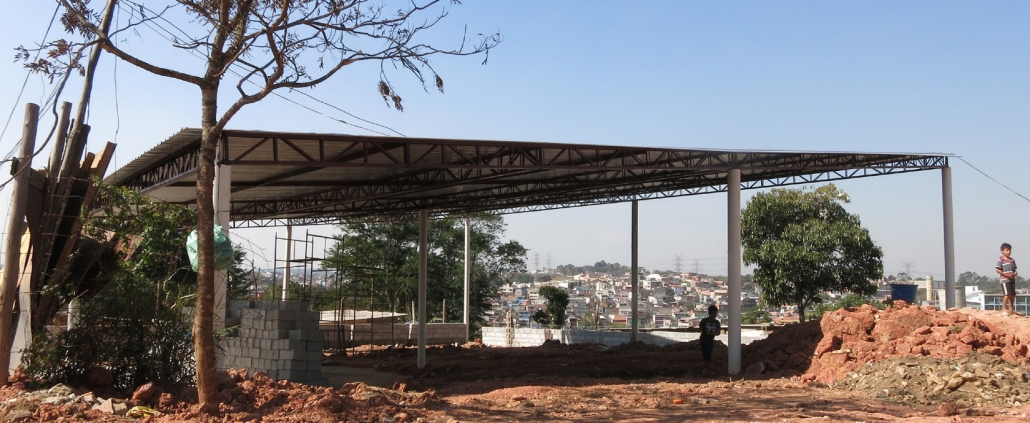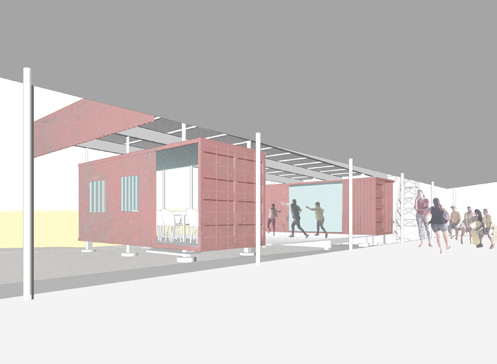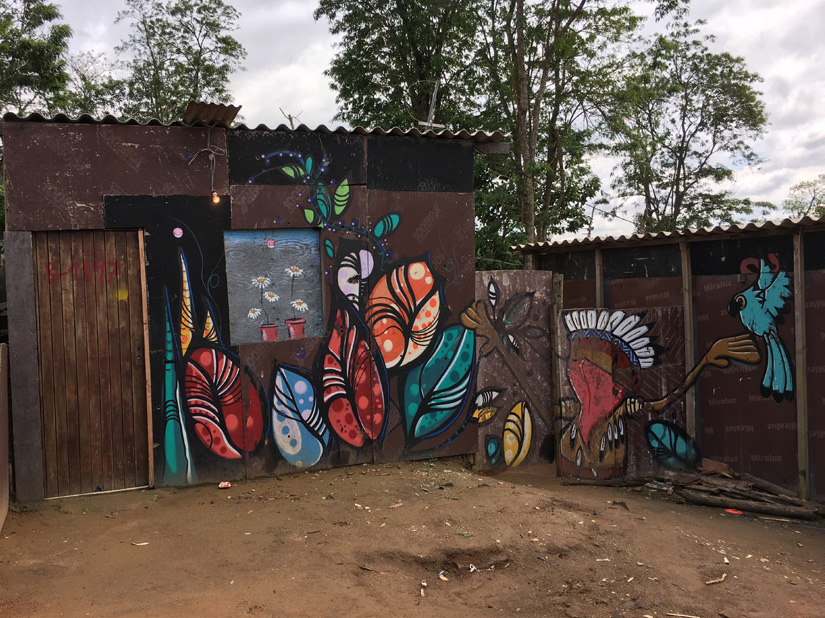 Building on the faculty leads' research, this multi-year teaching and research design initiative project started in 2016 as a transdisciplinary collaboration between a graduate level planning capstone and an architecture studio, an informal dwellers' association, the non-profit land owner, and an extended network of local partners. Building on the semester work, graduate students secured internal and external funding to implement a subset of recommendations in collaboration with the local partners. Throughout the design process, students have managed the grants, organized several field site visits and community engagements activities in 2017 and 2018, and sustained a fluid communication strategy with the local partners. Ongoing efforts focus on the development of a selected component in the design framework, the civic shed, including the prototype for decentralized sewage infrastructure serving adjacent homes, and the construction of a playground. The project serves as the community center for the 800 families currently living in the occupation.
This pedagogic initiative approaches global experiential learning as a process based on meaningful engagement with partners, active field immersion, and reflective practice. The initiative engages with mutual global learning based on the principles of equality in crosscultural communication, decision-making, and practice. Following Jacoby (1996) and others (Porter and Monard 2001), we guide our approach to service-learning on the philosophy of reciprocity, embodying an effort to move from charity to justice and from service to the end of need. Translating these goals to the context of a joint professional international capstone and studio means that students and partners engage in "joint fact-finding" (Laws and Forester 2007) to unpack complex problems associated with power imbalances, to co-produce agendas and deliverables, and to co-create plans that will enhance the existing capacity of client-partners to effect positive change in their communities.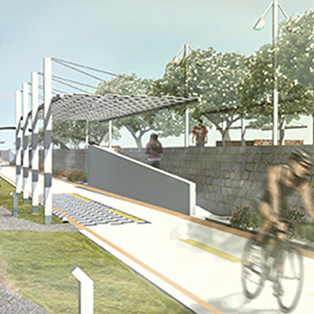 Empowerment by Design
Edna Ledesma
University of Texas at Austin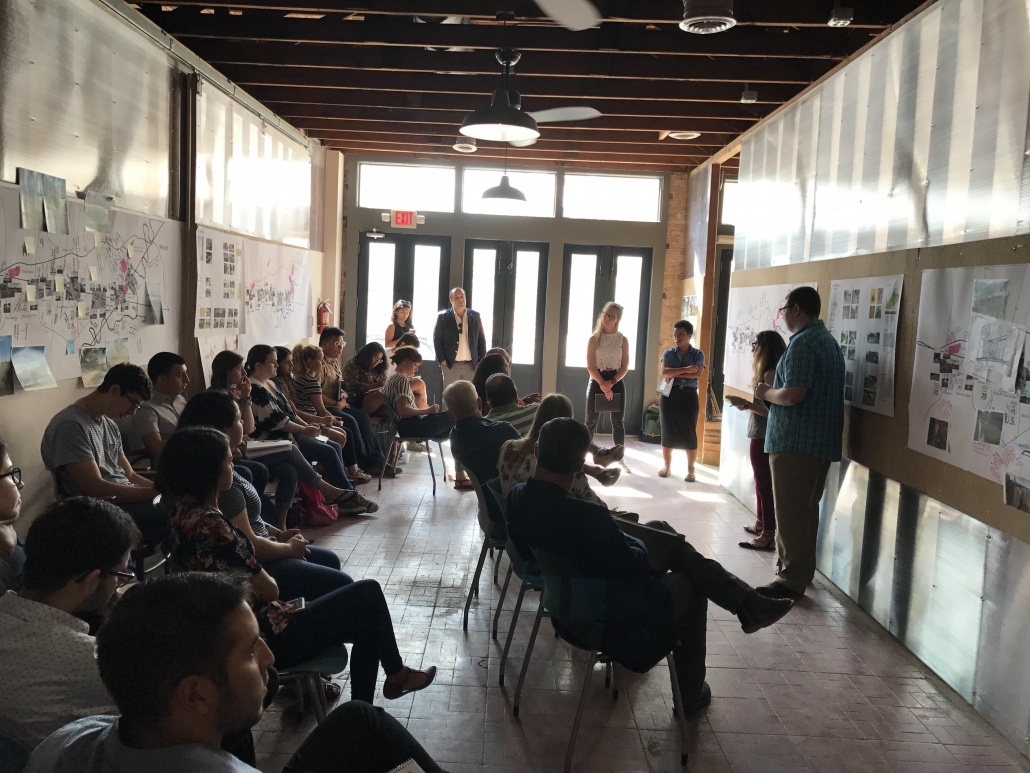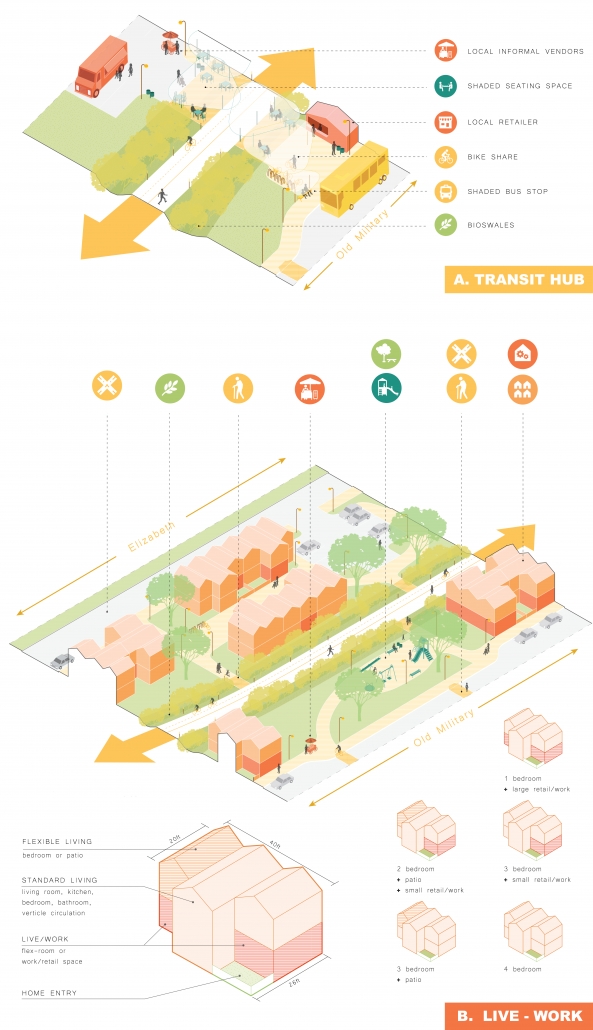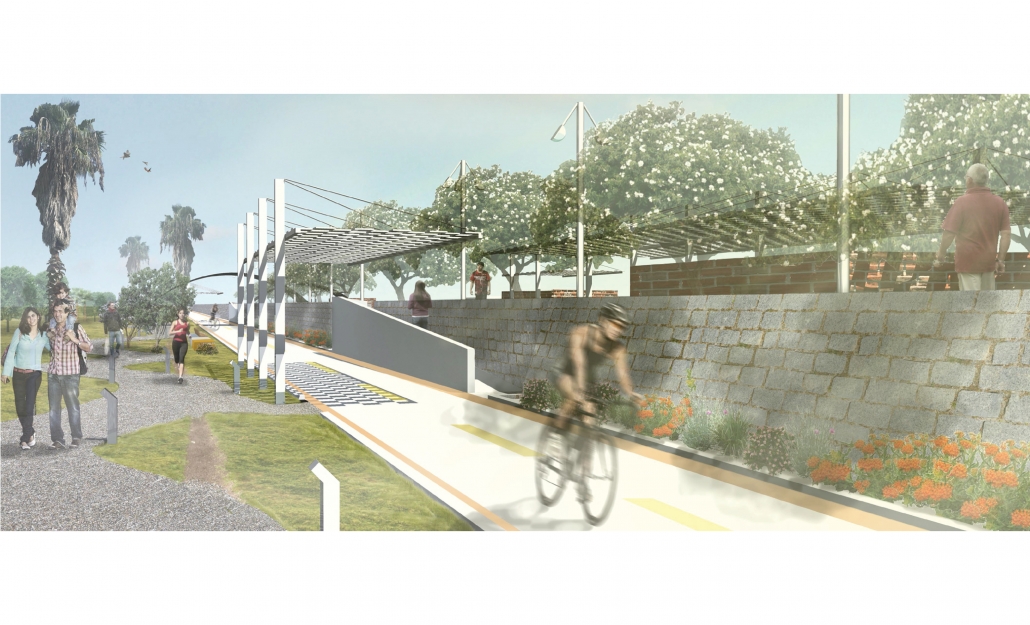 The "Empowerment by Design: Brownsville West Rail Trail Corridor Study" was an advanced interdisciplinary architecture and planning studio collaboration between the nominating architecture program and Texas Southmost College (TSC), which studied the potential transformations of an eight-mile abandoned railroad corridor in the City of Brownsville, Texas as a vision for a new city place. The core purpose of this course was to address social justice in the design of the 21st century American city by working directly with community stakeholders to address an a politically contentious site of future redevelopment.
The corridor, located on the south Texas border, runs parallel to the Rio Grande River and the U.S.-Border Wall, and links to both economically deprived and affluent neighborhoods directly to the historic downtown and has the potential to be the first bi-national hike and bike connection in Texas.
Students from both schools met with community members, local planning entities and key stakeholders, to help drive the planning and design strategies and delivered four master plan strategies to the public. A key aspect of innovation within this project was the partnership between the City and Brownsville and the nominating school. By using an academic studio to tackle a politically divisive planning agenda, the student work served as a platform to help bridge the planning discourse of competing stakeholders is key to the success of this project.
The ultimate product was a book publication that outlines four comprehensive plans of potential development strategies of the West Rail Corridor. A key divisive dilemma for the community was the issue of having a bike only or car roadway along the easement. What the students proposed was an effective visioning that provided a variety of holistic mobility strategies that improved connectivity for the region while keeping people at the center of the planning agenda.
City elected officials have coalesced around the vision of a world-class trail attracting citizens and tourist alike, in addition to receiving backing from the Rails-to-Trails Conservancy. In 2013, Brownsville adopted the 2013 Hike and Bike Trail Master plan as part of the city's new Comprehensive Plan, where they outline the West Trail as the primary linkage of pedestrian and bicycle infrastructure. In 2016, the city secured a $10 million Transportation Investment Generating Economic Recover (TIGER) Grant from the U.S. Department of Transportation to improve public transit, pedestrian and bicycle networks in the region. Most recently, the Rails to Trails Conversancy hired a project manager to take the work of the students to help secure financial resources for a strategic implementation.
Home Re_Considered : Home Re_Defined
John E. Folan, Carnegie Mellon U. & Urban Design Build Studio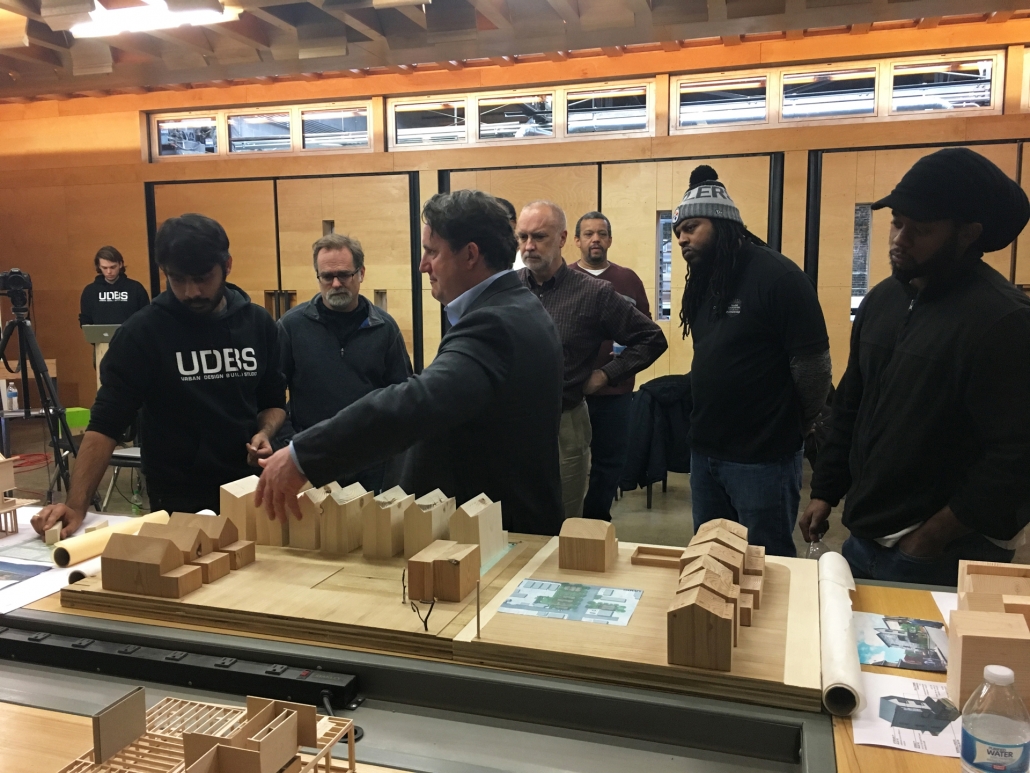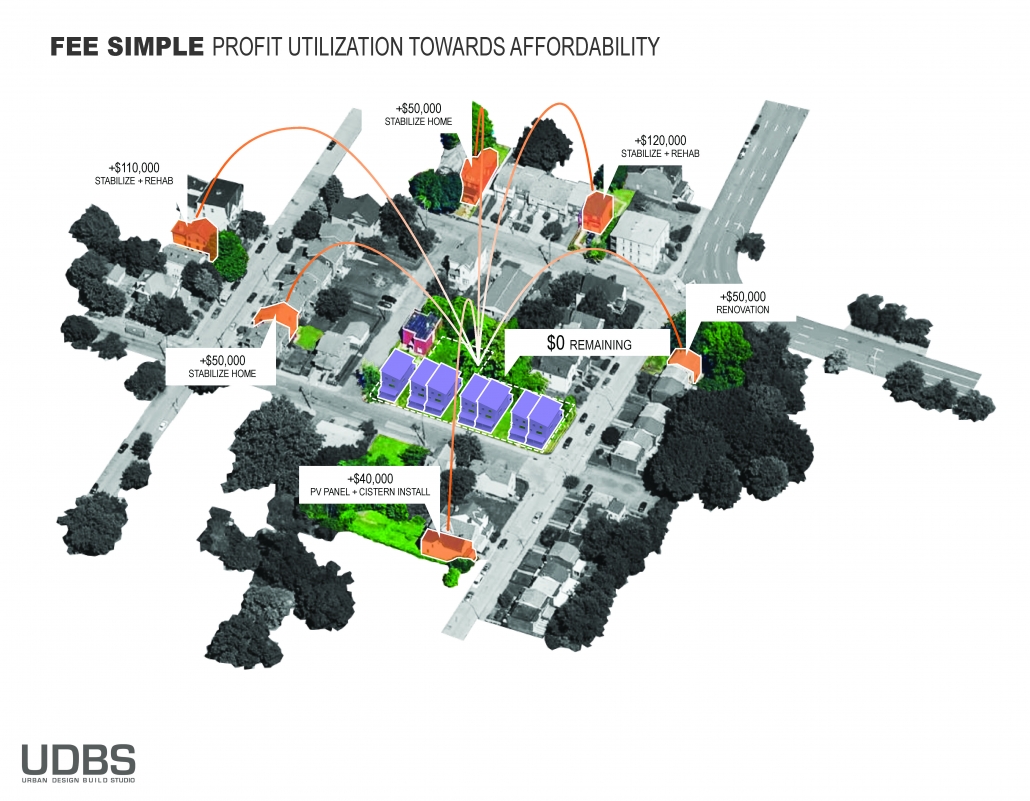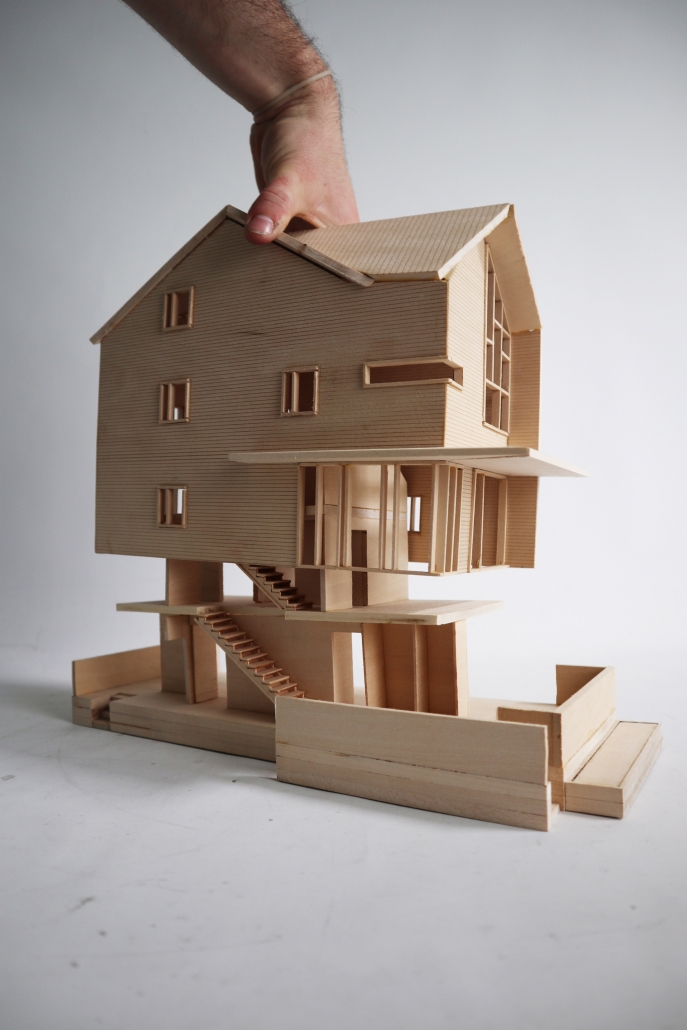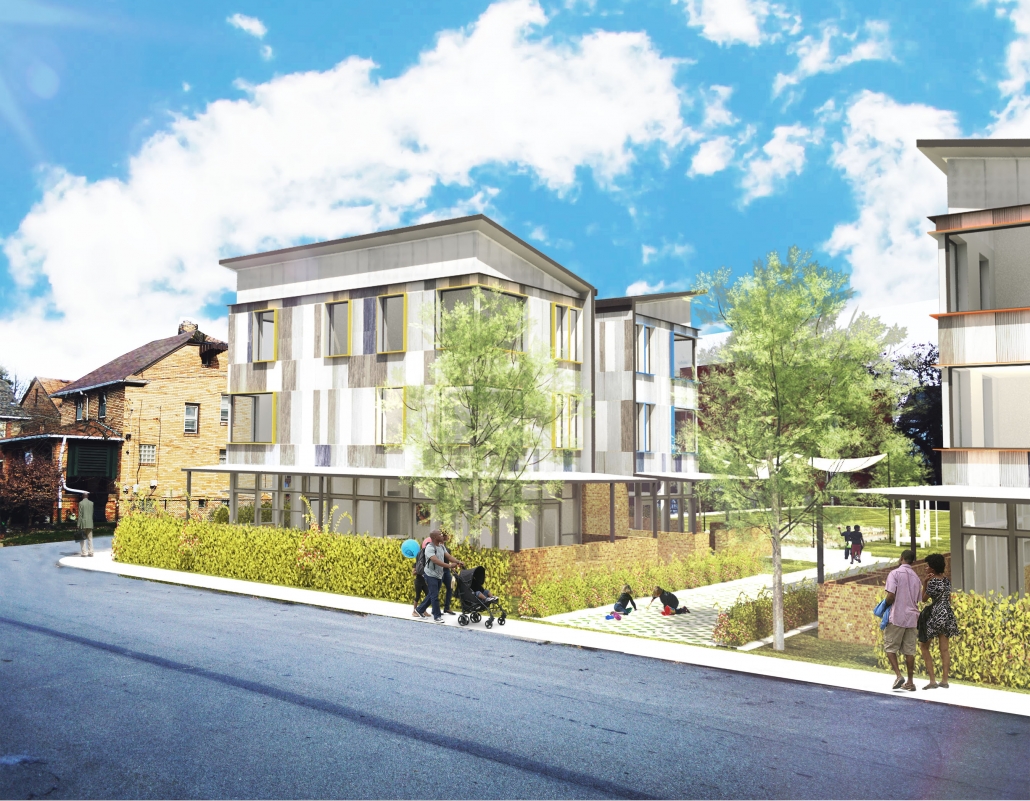 The HOME RE_CONSIDERED : HOME RE_DEFINED studio sequence offered over the course of a single year focused on housing design and housing implementation strategies that can be employed at scale to deconcentrate poverty. Collaborating with community residents, a non-profit 510c3 Community Development Organization (CDO), a material repurposing center, and job-skill training organization, the vertically-integrated interdisciplinary studio investigated mechanisms for increasing public knowledge about regionally-specific housing-related issues and developing scenarios for mixed-income development. The objective for the studio was to design a viable single-family infill housing prototype (RE_CON 01) and development strategies for site utilization that can promote inclusive, mixed-income development in urbanized areas where gentrification threatens displacement of low-income residents.
The vertically-integrated studio included 3 Fourth Year BArch students, 3 Fifth Year BArch students, 8 MArch II students, 4 Architecture Engineering Construction Management (AECM) students, and 15 students in a collaborating Reality Computing course.
The studio framework/pedagogy involved four learning modules: 1) CONTEXT; 2) DEFINITION; 3) ARTICULATION; and 4) REFINEMENT. Rather than a linear sequence, the modules were re-visited recursively with the goal of developing student understanding from broad to focused/specific.
The first quarter of the fall studio was dedicated to understanding quantitative and qualitative aspects of CONTEXT. The studio investigated physical and socio-economic landscapes at national, regional, and local scales. Local contextual understanding focused on the areas surrounding three dispersed vacant residential parcels owned by the partnering non-profit CDO to be utilized for implementation of the RE_CON 01 prototype. Traditional research methods included narrative texts, network analyses, GIS data sets, montage, mappings, and interviews with residents. Emergent Reality Computing methods including terrestrial LIDAR scanning and photogrammetry were utilized to capture physical characteristics of the local built environment.
Once a CONTEXT for work was established, the group shifted focus to DEFINITION of parameters that inform the development of a housing prototype that could address concepts of universal affordability as a mechanism for deconcentrating poverty, and eliminating displacement associated with gentrification. Strategies developed were required to leverage market-rate development to stabilize long-term, fixed-income residents, and provideopportunity for generational wealth building.
The ARTICULATION module focused on refinement of work across all domains. While MArch and BArch students advanced the spatial, formal, aesthetic, material, and tectonic characteristics of the housing prototype, AECM students worked to advance metric-based project parameters in the context of construction/implementation performance. Reality Computing students were responsible for advancing design-process-oriented virtual experiences developed to date into publicly-accessible tools for decision-making.
During REFINEMENT, the final module, design proposals for the RE_CON 01 housing prototype were advanced through external review, guided by conclusions made during ASSESSMENT and aspiring to enhance conceptual integrity and authenticity of proposals.
The outcome of year-long studio sequence is a collaboratively-developed plan for scatter site, multi-unit single family housing that will be implemented by a university design-build studio in conjunction with private partners and affiliated non-profit organizations. Development Planning has advanced to CDO Real Estate Investment Board for Implementation Financing to realize development of three homes in 2019.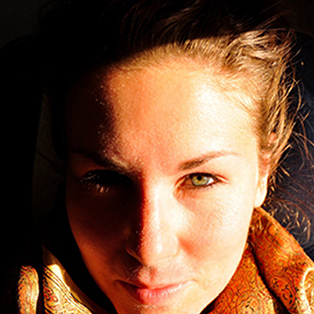 Nikole Bouchard
University of Wisconsin-Milwaukee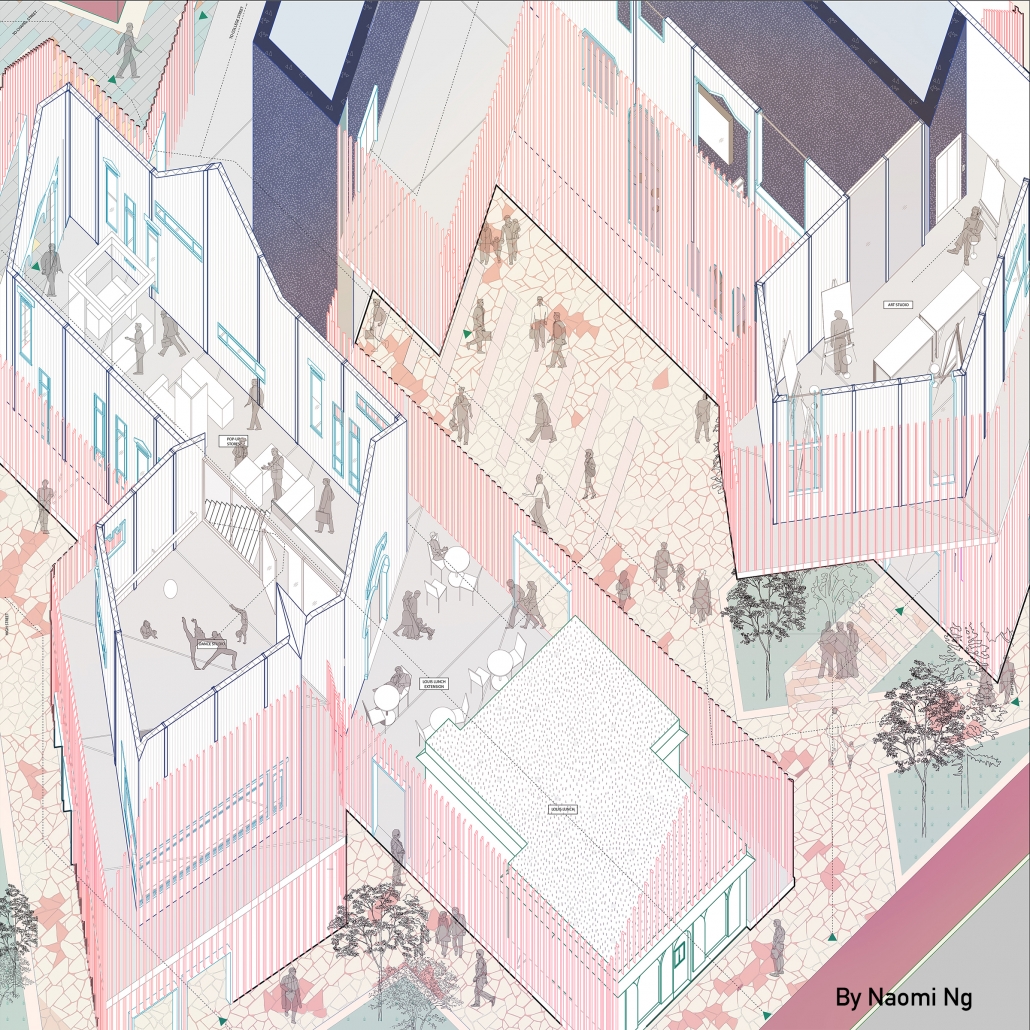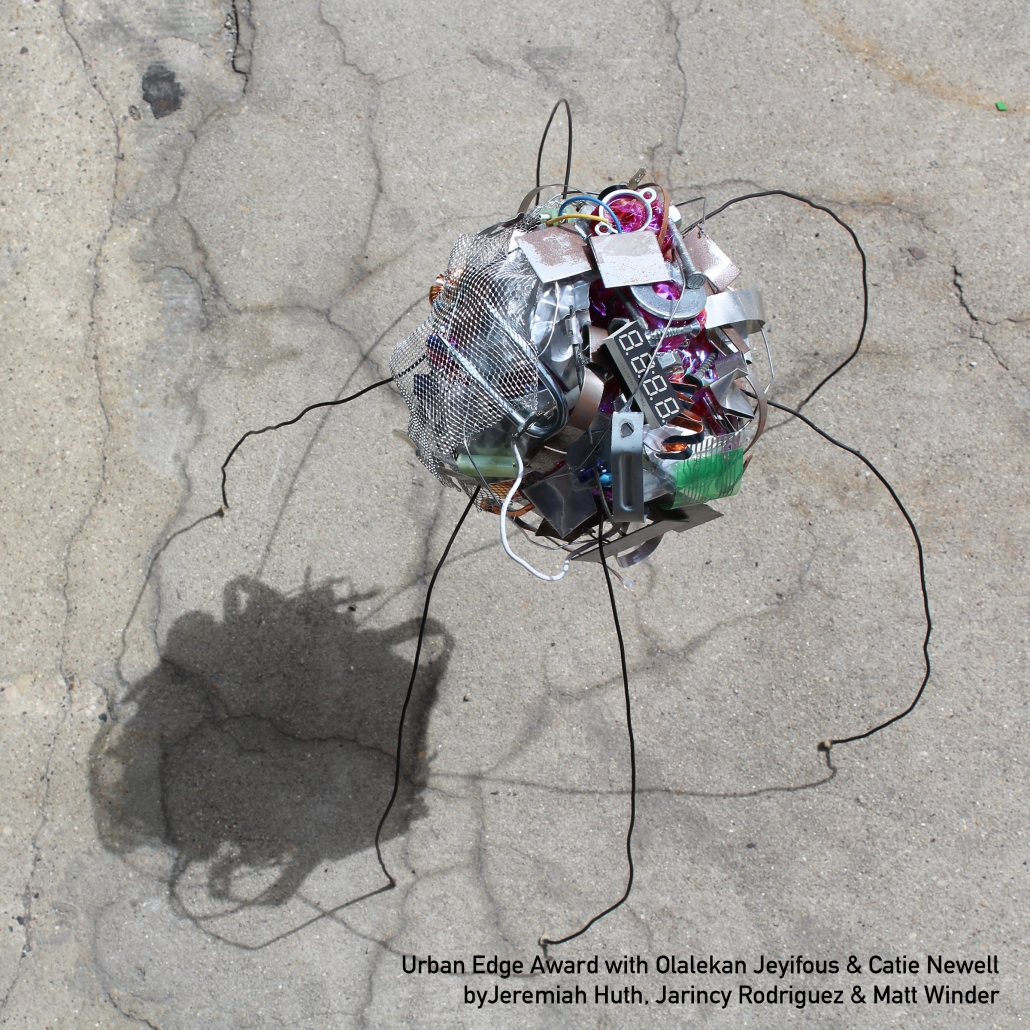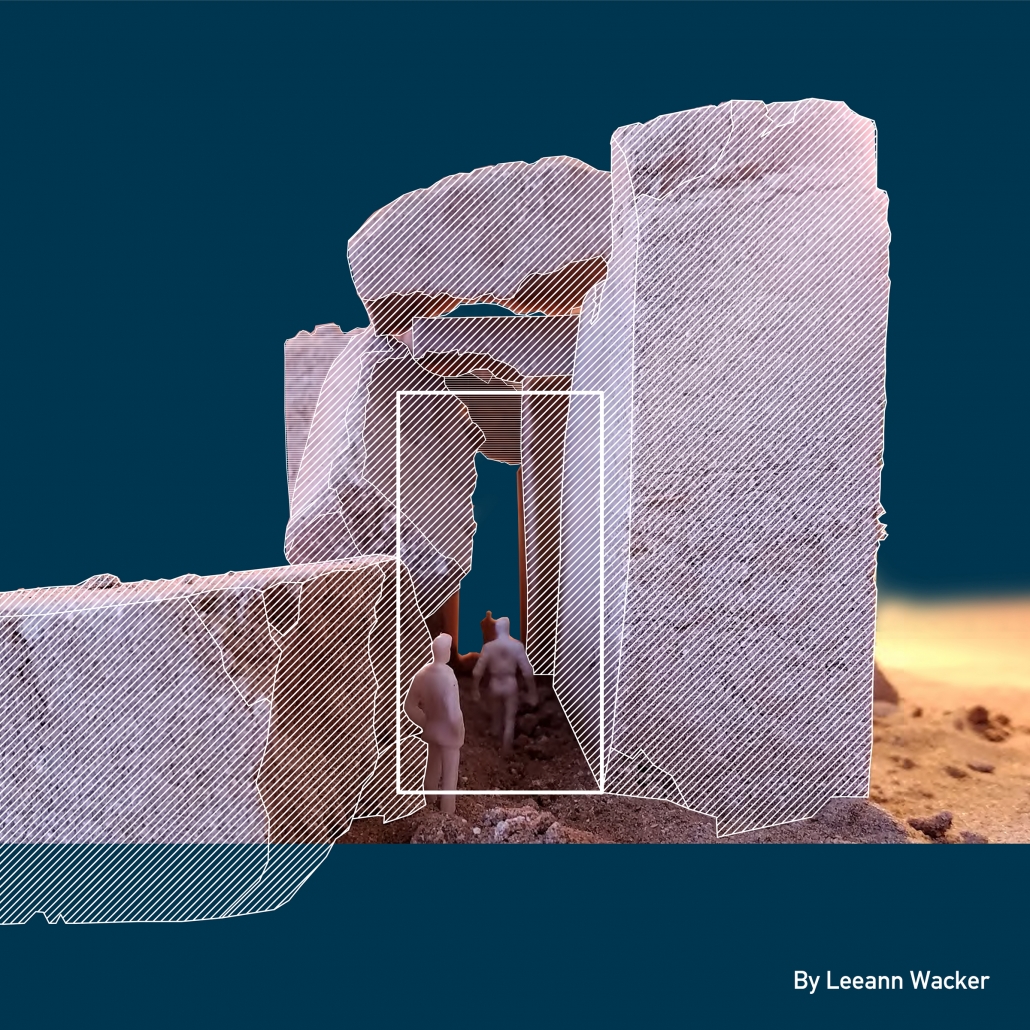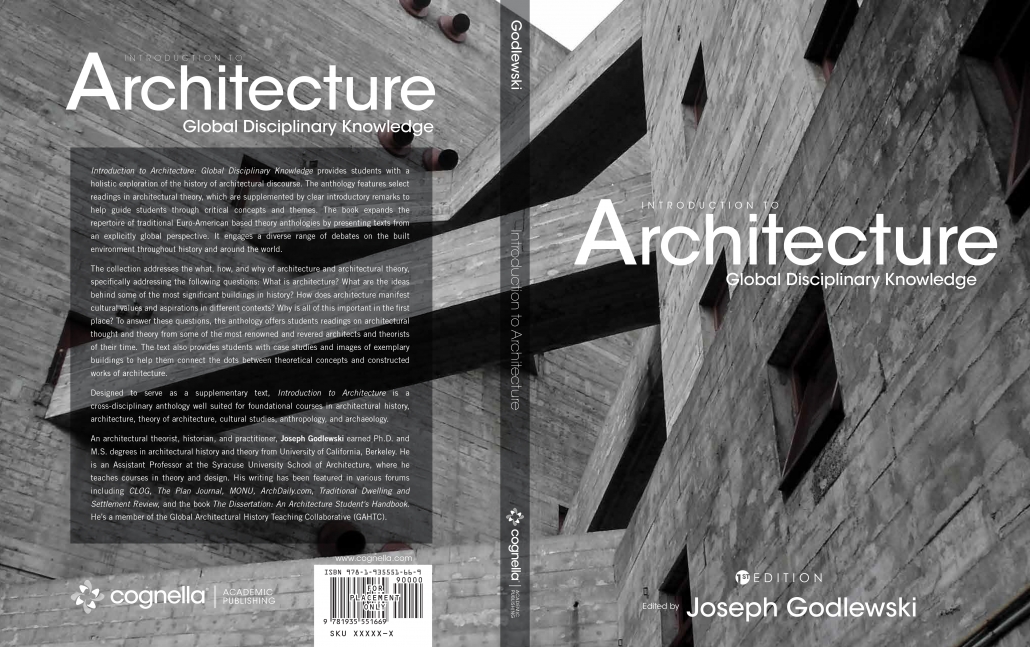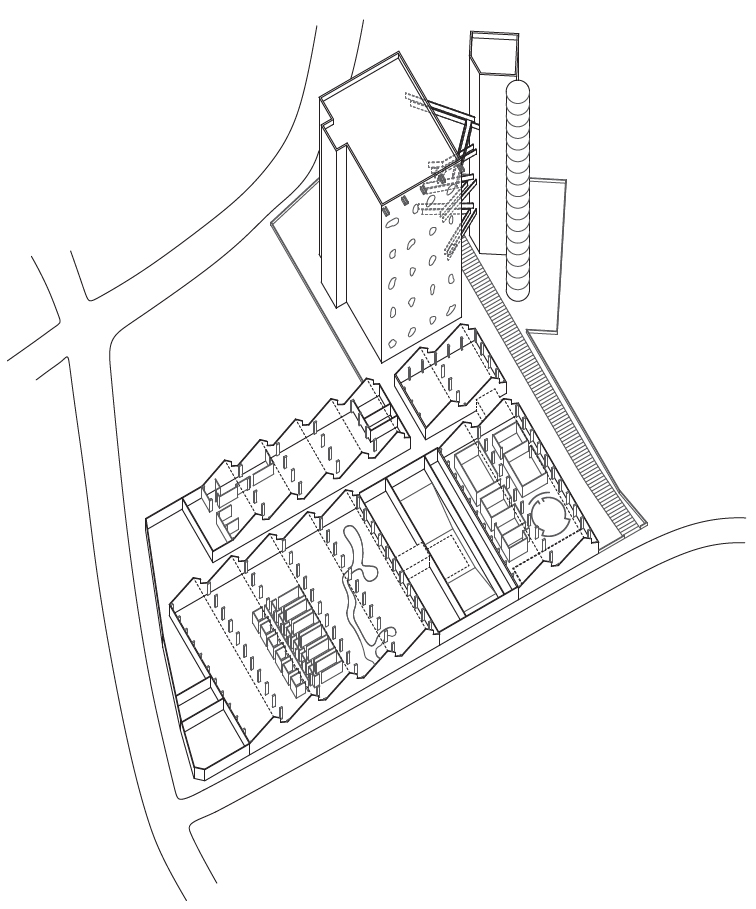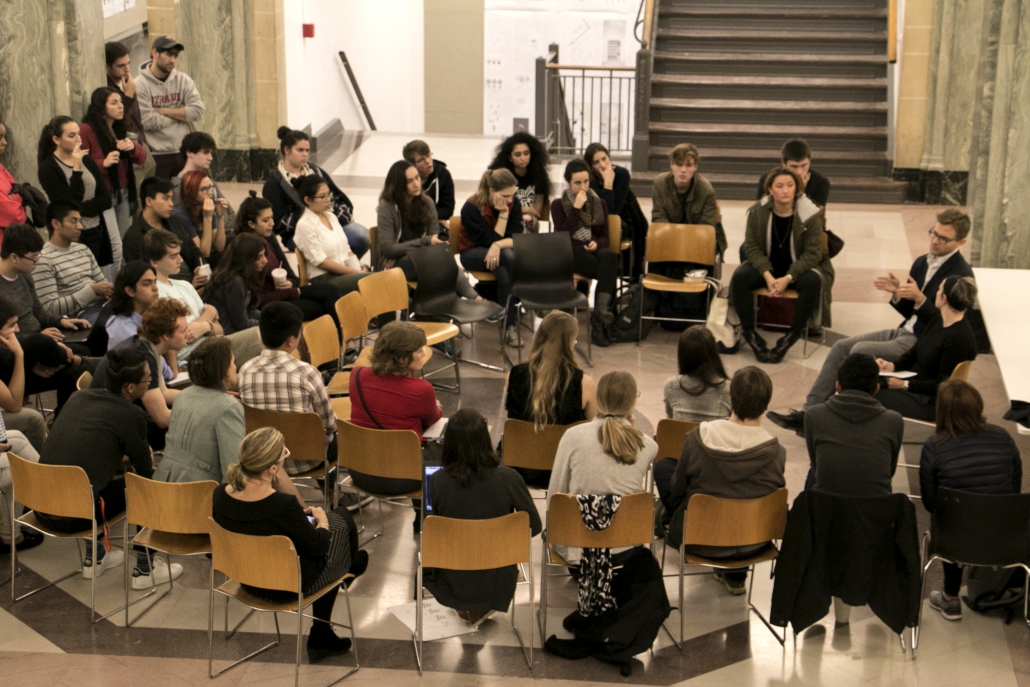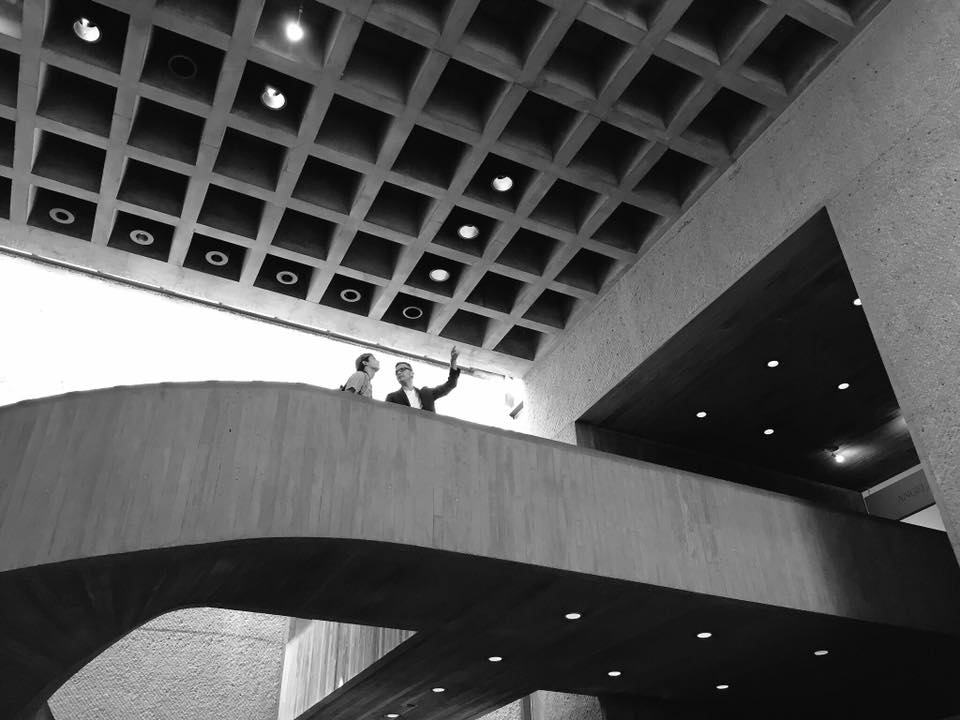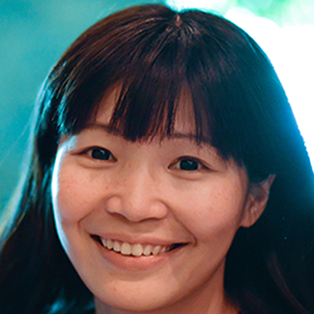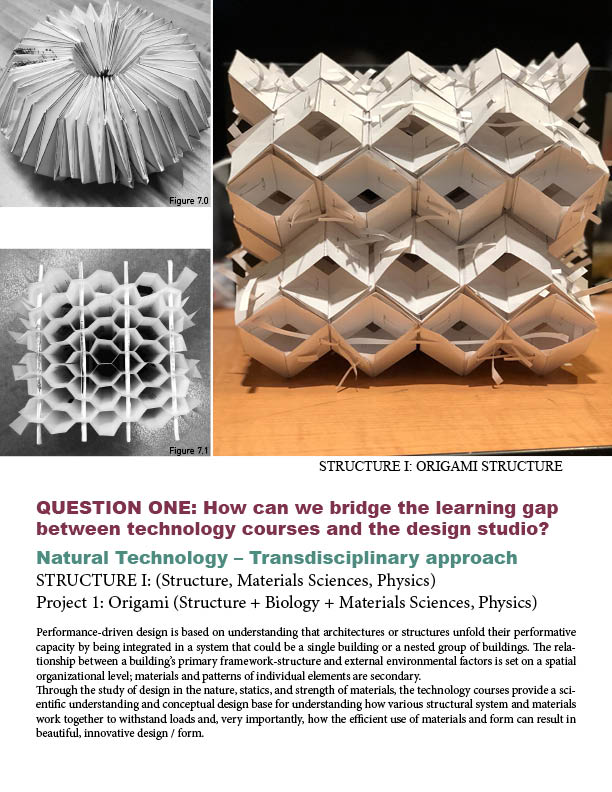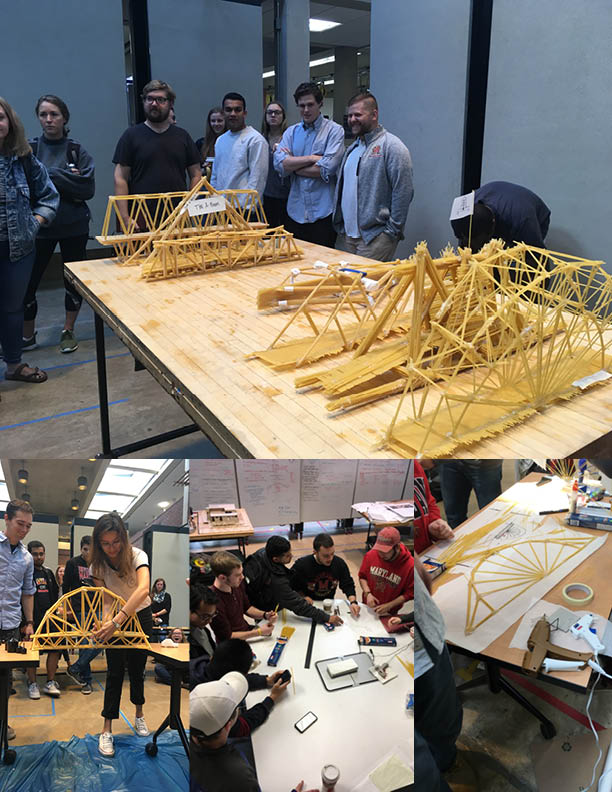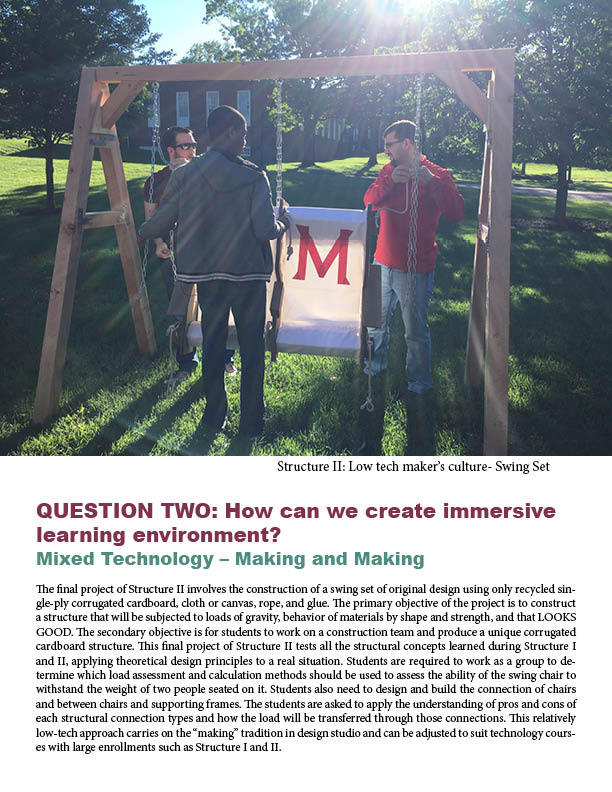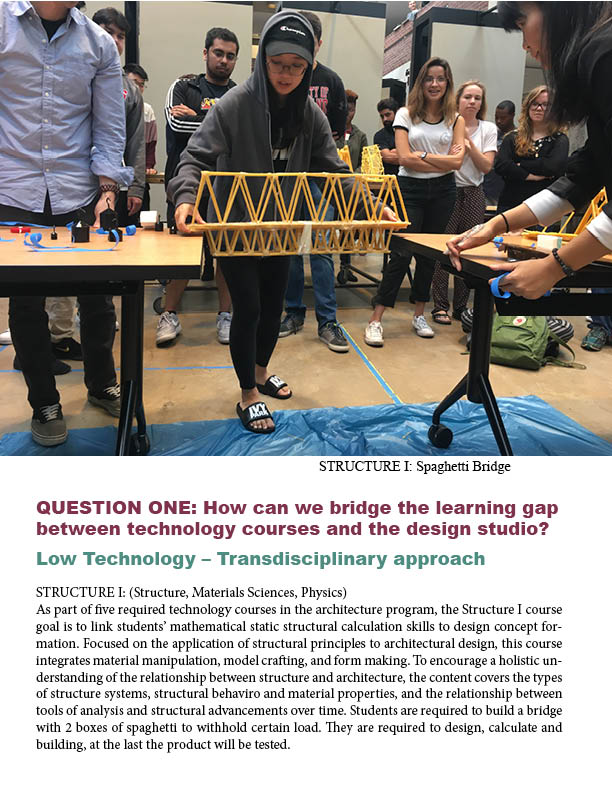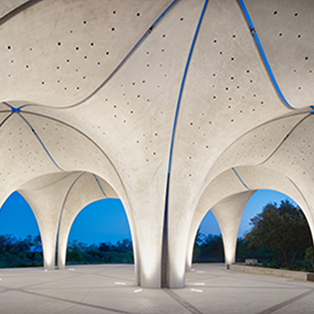 Confluence Park
Andrew Kudless
California College of the Arts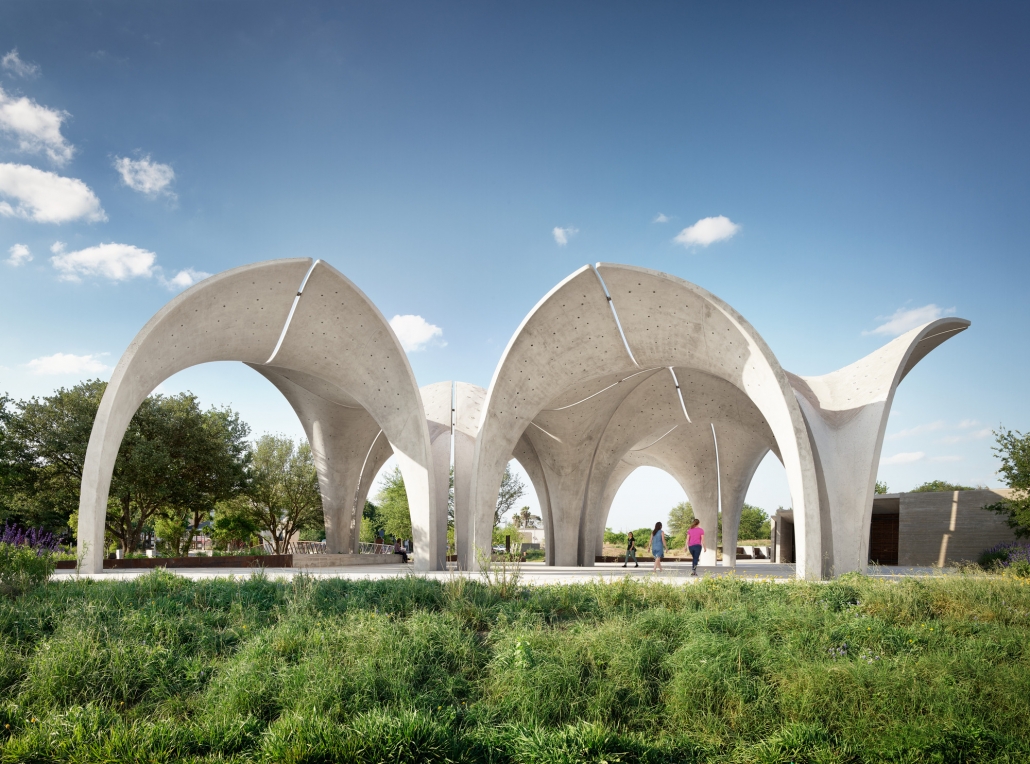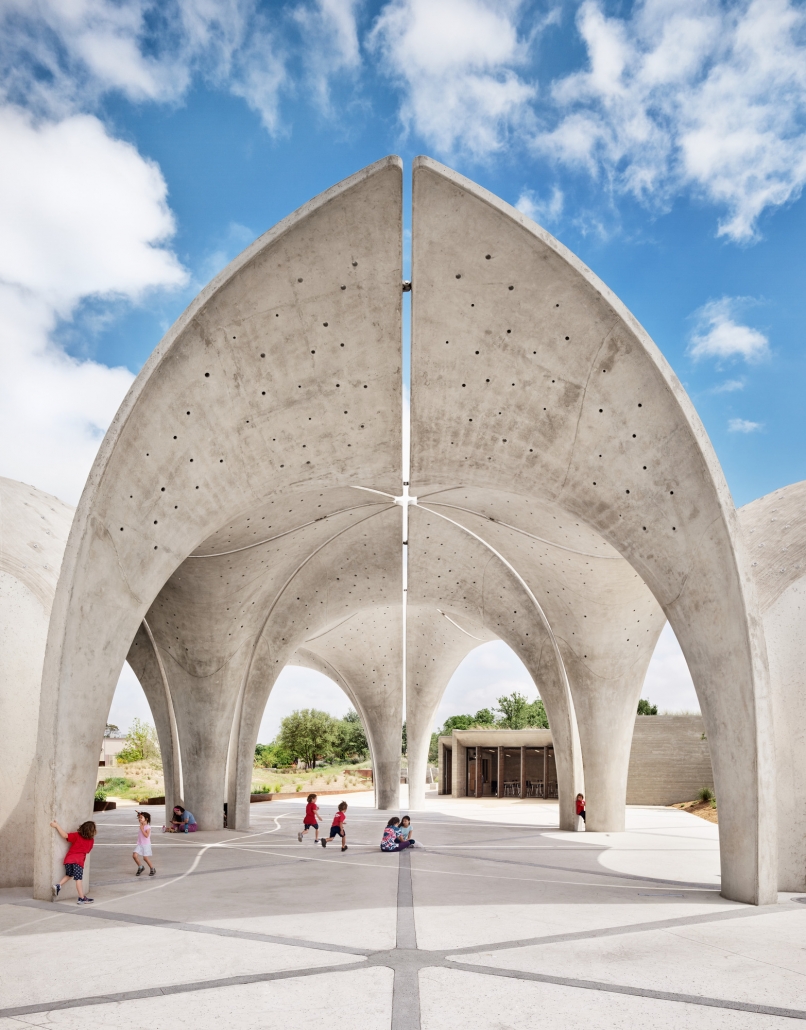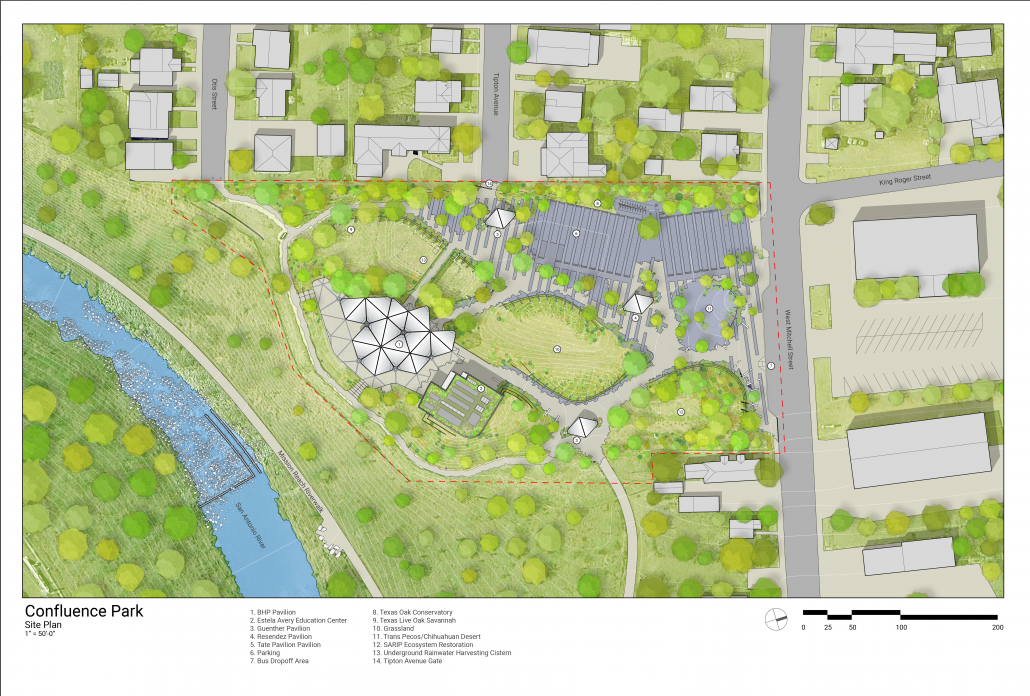 Located along the Mission Reach section of the San Antonio River, Confluence Park is an educational park focusing on the critical role of water in the regional ecosystems. The park consists of 3.5 acres of native planting, a 2000 square foot multi-purpose building, a 6000 square foot central pavilion, and 3 smaller "satellite" pavilions dispersed throughout the park. The central pavilion is composed of 22 concrete "petals" that form a network of vaults that provide shade and direct the flow of rainwater into an underground cistern.
The development of the central pavilion focused on creating an inspirational and aspirational space that helped communicate the client's mission in providing environmental education related to water conservation. Looking towards nature for inspiration, the pavilion geometry was inspired by certain plants' use of doubly curved fronds to cantilever out and collect rainwater and dew and redirect the water towards its root stem. A modular system of concrete "petals" was developed that collected rainwater and funneled it to the petals' columnar bases and then on to a central underground cistern used for the park's irrigation and restrooms.
In developing these petals, one of the central concerns was to make sure that they were modular yet seemingly non-repetitive. The design uses the Cairo tile, an irregular pentagon, as the underlying base grid in order to resolve this tension between cost-effective modularity and the desire for spatial richness. The pentagon is subdivided into five triangles in a way that results in only three unique modules: two asymmetrical triangles that are mirrors of each other and one equilateral triangle.
From this irregular triangular base grid, a parametric model was used to create the three dimensional solids of each petal. Structurally, each petal is half of an arch which starts out as a 16" thick column and tapers to a 4" deep curved roof. The double-curvature of the surface geometry helps with the structural rigidity of the petal. Each petal is connected to its paired half-arch by two structural pin joints. The petals' capacity to shed water in the proper direction was tested through water flow analysis using particle simulations.
Three digitally fabricated composite formworks were made in order to both increase accuracy and decrease material waste and costs associated with traditional wooden forms. After milling foam positives, a 2" thick composite structure composed of inner and outer layers of fiberglass composite with a central core of balsa wood was applied. The formwork was then shipped to the site and positioned in a way that it could be cast as a modified tilt-up wall construction. This avoided the need for a fully enclosed form which decreased the cost and allowed the top and bottom surfaces to have radically different finishes: the bottom is cast against the smooth fiberglass while the top is broom-finished with the broom strokes aligning with the direction of the water flow.
The pavilion embodies our deep interest in the integration of form, fabrication, and performance.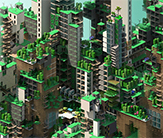 Block'hood
Jose Sanchez
University of Southern California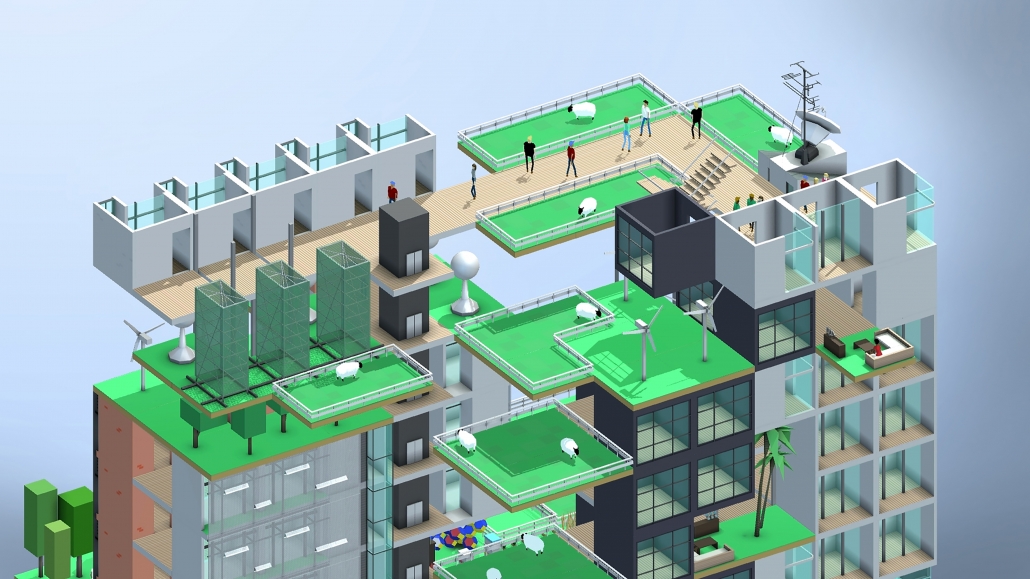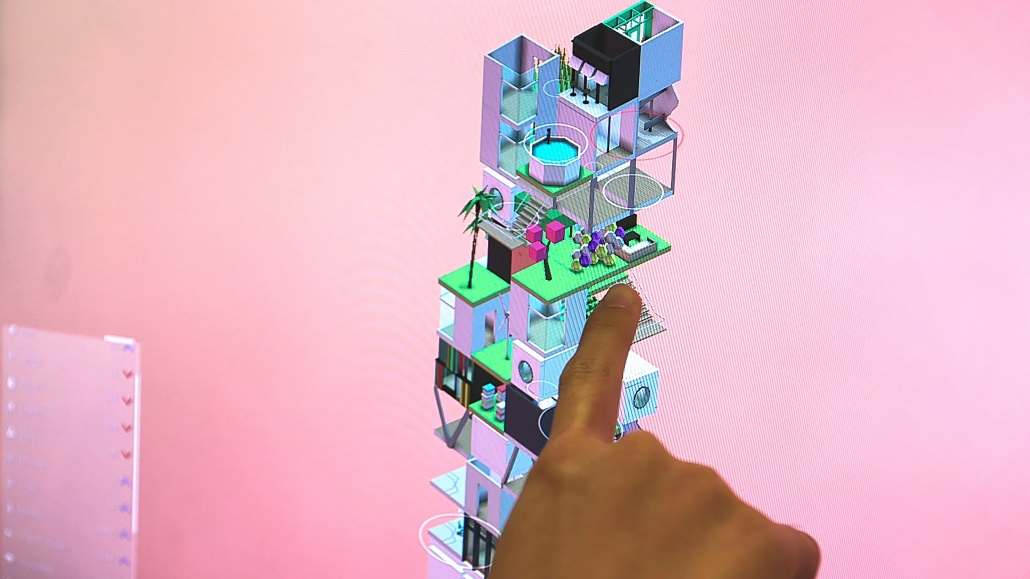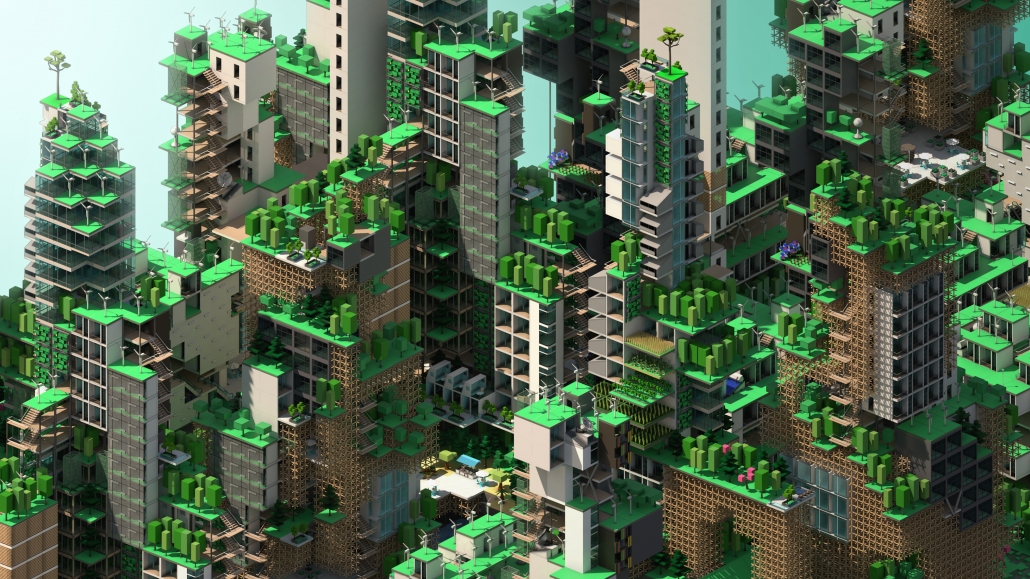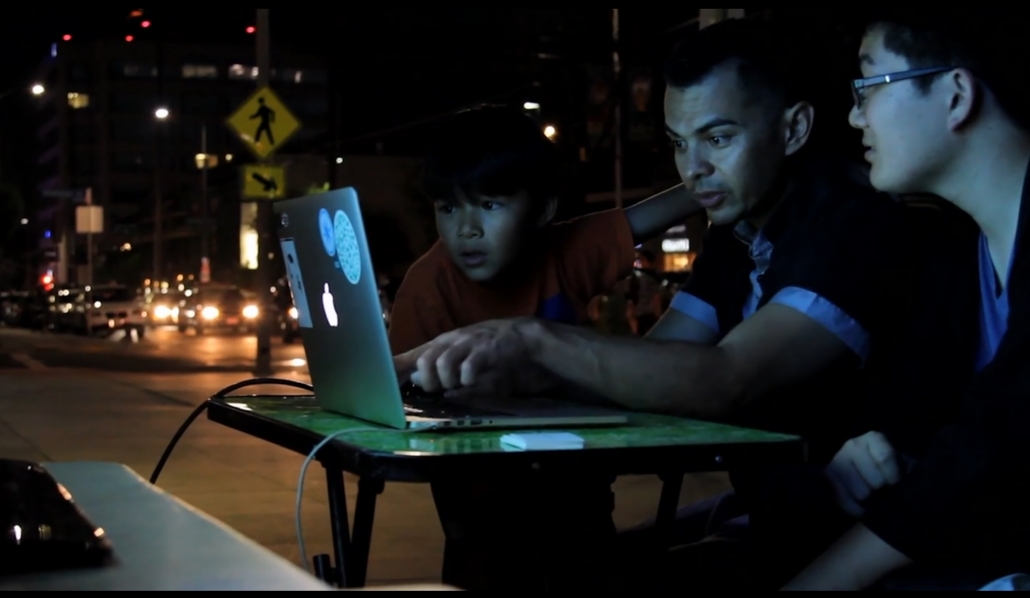 Block'hood is an architecture video game designed for engaging non-expert audiences and communities into the ecological challenges of architecture. The project follows the disciplinary tradition of participatory systems for architectural production using video games as a medium for public engagement.
The project uses the principles of ecology, entropy and coexistence to challenge the player to think systemically at the moment of designing a neighborhood. By managing resources, and visualizing the ecological impact of design decisions, players can empathize with the challenges of architecture today. The project seeks to expand the reach of architecture by engaging with the popular medium of video games, understanding that the interactive simulations allowed by the format, can closely relate to real-world challenges.
The project was released in 2017 and has been translated into 11 languages reaching an audience of 95,000+ people. The engagement of players with this video game initiative, opens new formats for architectural education and participation, both between architects and citizens, and among citizens. This has been demonstrated in the institutions and public initiatives that have used the video game to teach concepts of architectural ecologies. Block'hood tries to convey a notion of interdependence, where every inhabitant and piece of urban infrastructure is linked through invisible forces. The collective imagination and creativity of players can be observed across all the content developed using the game, as well as the videos posted online, and the forums where the ideas about the game are discussed. Block'hood brings notions of ecological thinking to a new audience, developing a platform for educational infrastructure for generations to come.
Nine Islands
Neyran Turan
University of California, Berkeley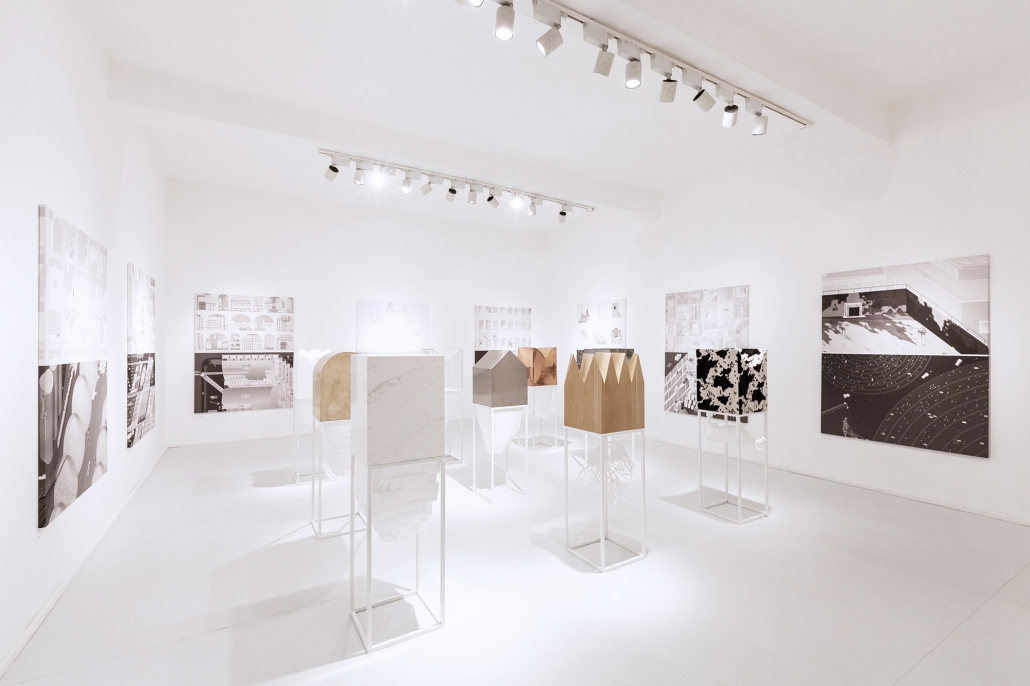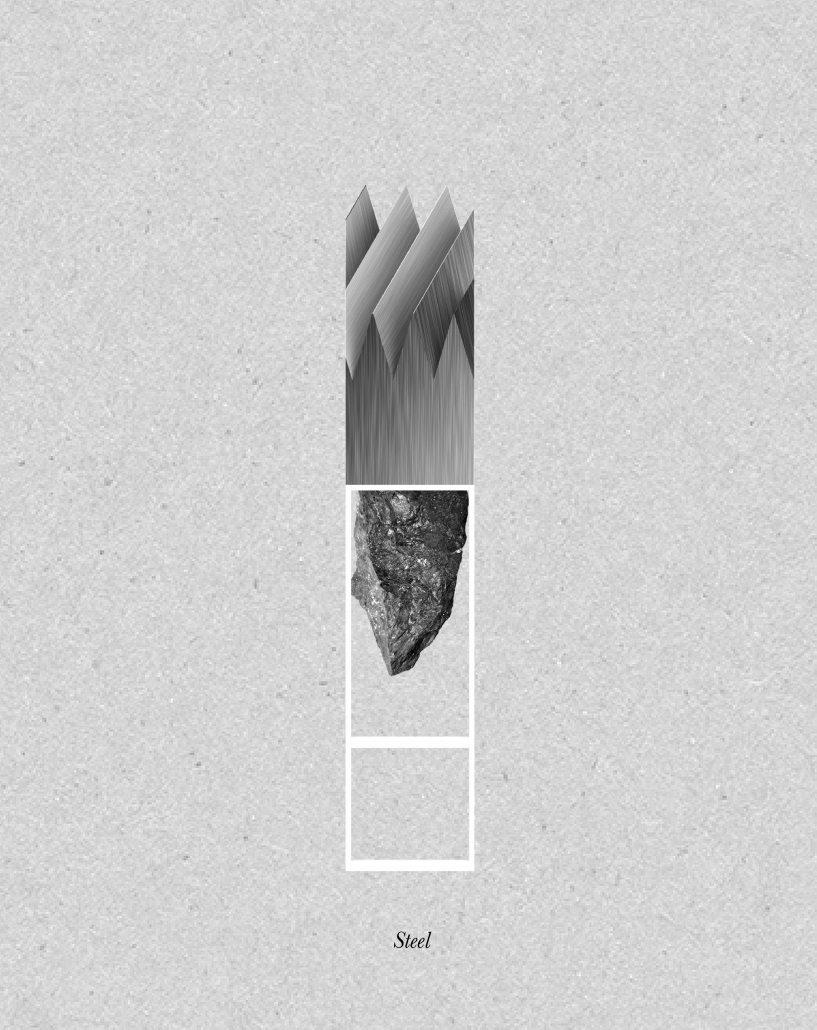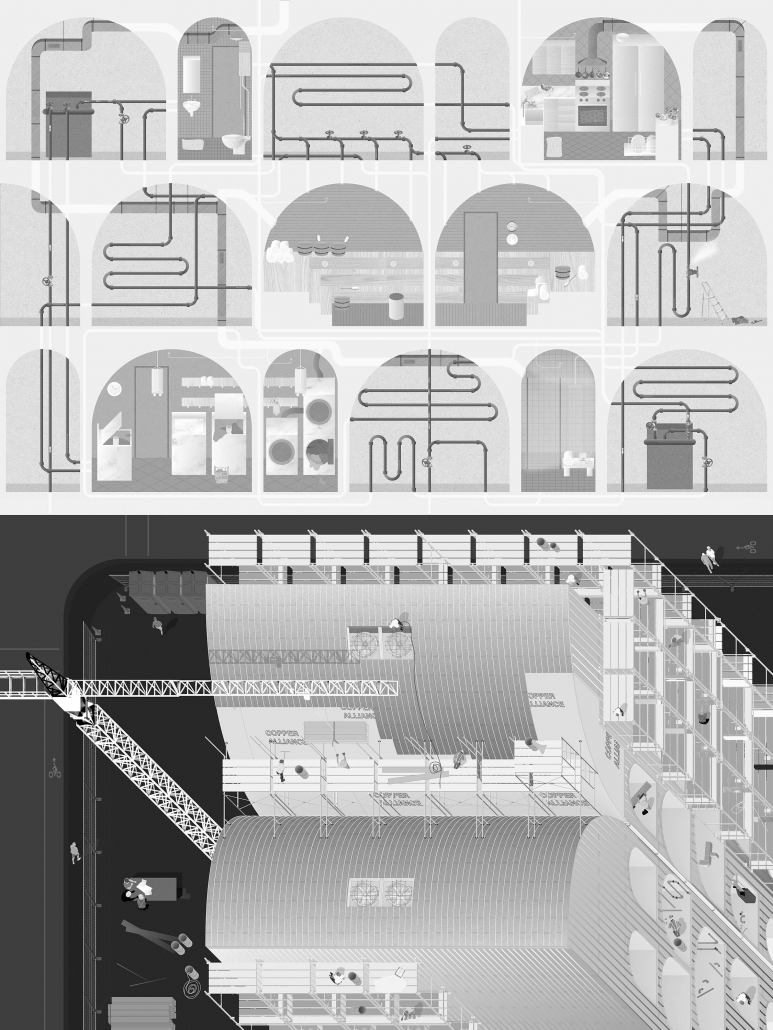 In light of our current political crisis around climate change, what can architecture possibly contribute toward a new planetary imaginary of our contemporary environment beyond environmentalism? Despite its urgency and relevance, climate change has yet to be conceptualized as a cultural and political source around which our discourses on architectural representation and imagination can shape.
Nine Islands: Matters Around Architecture positions climate change as a cultural and political idea that requires a renewed architectural imagination. Through a focus on the underconceptualized long-span of architectural materiality, Nine Islands situates certain problems brought by climate change and the Anthropocene—such as resource extraction, materiality, obsolescence, and waste—in architectural terms. Instead of conceptualizing the environment as purely natural that needs to be preserved and protect¬ed or as solely systemic that needs to be mastered and managed, it offers another kind of environmental imagination for architecture, one that aims to re-boost our geo-cosmic effect from within.
Nine Islands: Matters Around Architecture examines the under-conceptualized spatial and temporal long-span of architectural materiality. From the extraction of a particular raw matter from a specific geographic location, to its processing, transportation, and construction into a desired finished effect in a building, and to its demolition and waste, the spatial and temporal span of architectural materiality is very wide (geographic) and deep (geological).
The project speculates on this long-span through nine case studies (nine islands) by looking at particularly lavish or widely used nine building materials: certain types of marble, wood, glass, travertine, copper, aluminum, concrete, leather, and plastic.
This project was presented to the public through an exhibition, which was comprised of nine drawings and nine models. The upper part of each model consists of a Monument, an archetypical building mass that is finished with a specific material. As an opposition to the upper part, the lower part of each model consists of a Rock, a formless landmass from which the raw matter is extracted.
The double signification of the raw and the finished is also evidenced in the drawings of the project. Consisted of two parts, each drawing depicts two different snapshots from the longspan of one of the nine materials.
While the upper part of each drawing positions one building material through a particular architectural lens, the lower part depicts a daily life scene from the wider life span of the same material (extraction at the quarry, demolition of the building ruin, management of the waste mount in the ocean etc.). As the upper drawings depict architectural spaces or specifications as still-lifes with traces of everyday life without the presence of humans, the lower drawings showcase over-populated human activity and presence in the extraction, production, transportation, construction, demolition or waste site.
This collapse of the architectural and the geographic aims to call attention to the underconceptualized space in between.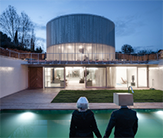 TB House
Rafael Beneytez-Duran & Ophelia Mantz
Texas Tech University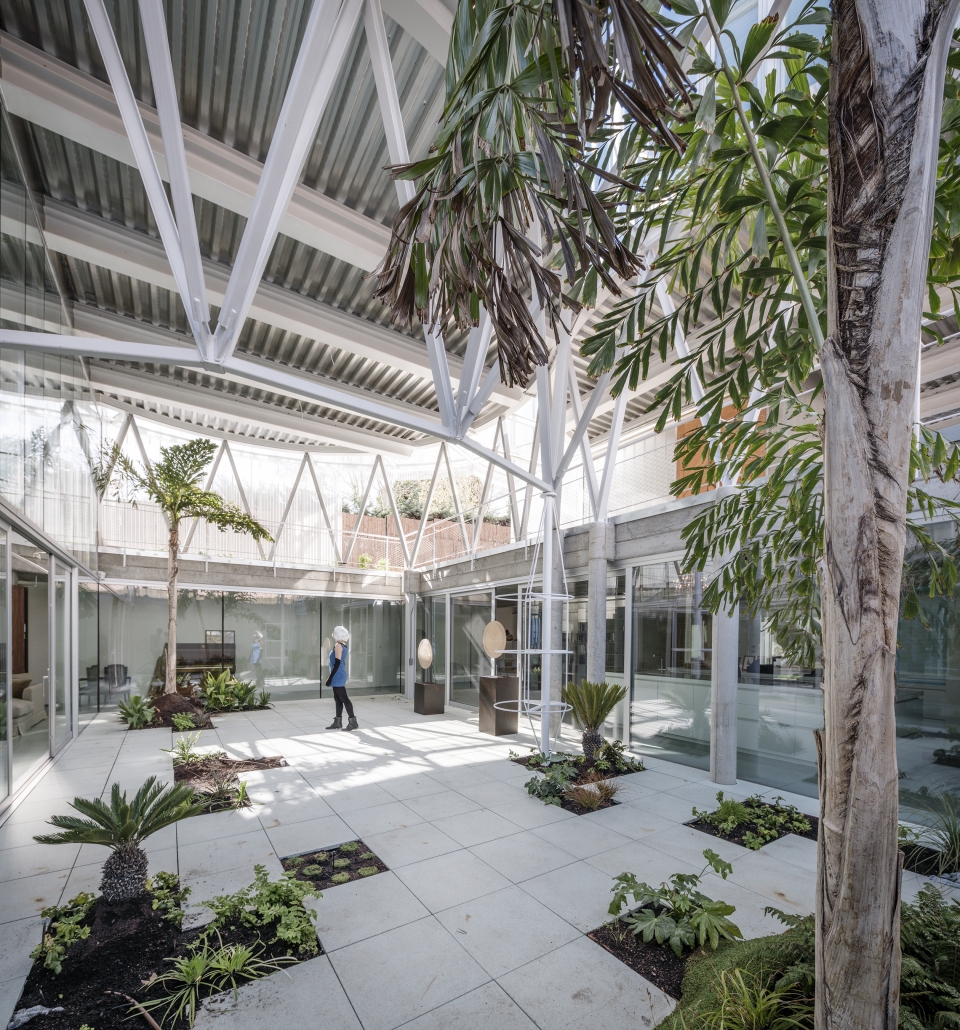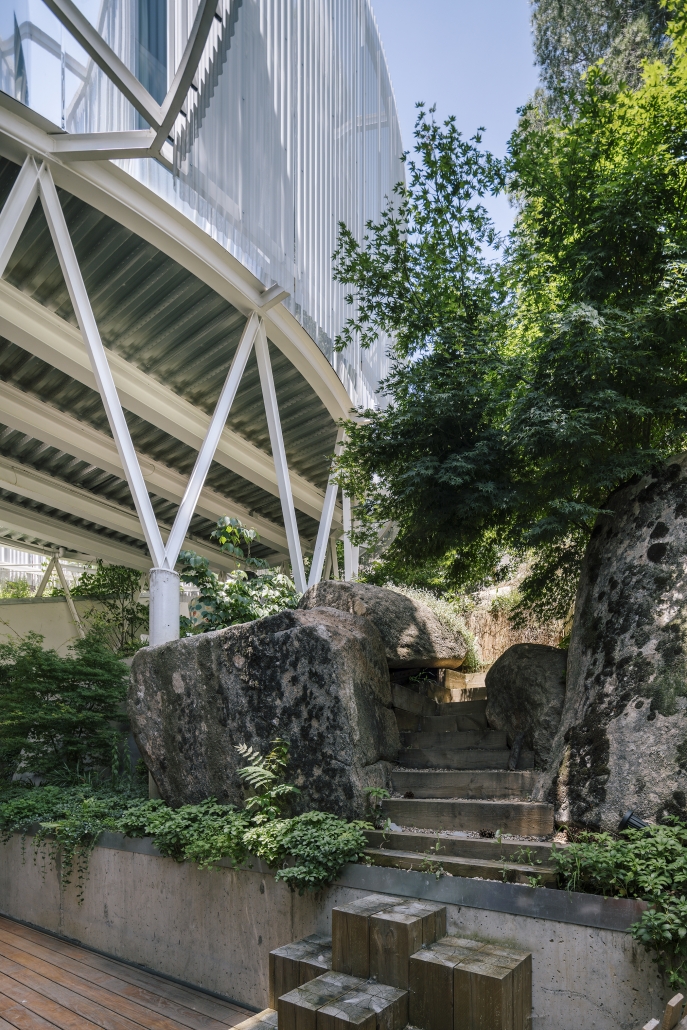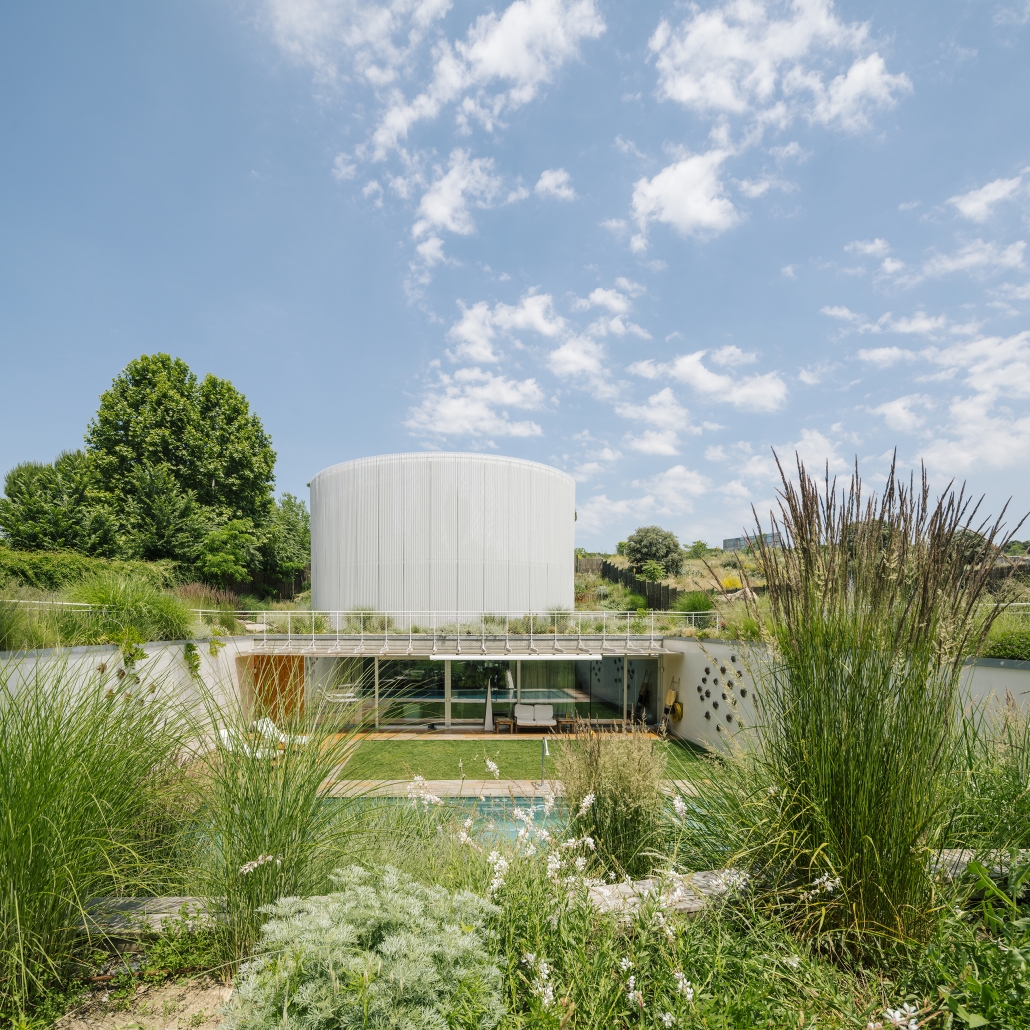 As both a practitioner and an educator there is not a strong division between these two activities in my work. My research is the foundation of my practice and vice-versa; my practice is a laboratory for my research. Teaching is a journey that involves the transition between both.
I would like to present this project as a conversation that juxtaposes several different canonical precedents. After guiding our students in the critical use of precedents through teaching, conversations, and discussions, we asked ourselves: "how many of the decisions made originated with voices that we admire from the past?" With this question in mind we realized, through a client's description of a commission for a private home, that several canonical projects could be directly referenced. We began the project by translating the client's spatial desires and descriptions with regard to a specific selection of precedents. We thought that later on we could modify them to transform our commission into a unique solution.
However, during the process we realized that the project was actually being made through the selection of the specific precedents. They began to provide a solution critically organized into a spatial framework that carefully addressed the client's list of needs and desires. Without mentioning the projects specifically, we found that the following works could truly represent the expectations of the client: the Morris Greenwald House, Connecticut, Mies van der Rohe 1956, Courtyard Houses (studies), Mies van der Rohe 1934-35, Villa Savoye, L'Corbusier, Poissy 1929, Case Study Houses, 1945-66, Maison a Bourdeaux, Koolhaas, 1998, Two-way Mirror Cylinder inside Cube, New York, 1991, Dan Graham, Chatsworth Greenhouse, Paxton, 1836.
The skin wraps the whole, gathering together this Atlas of canonical precedents while providing a unique lighting behavior that holds together a romantic narrative. This narrative stitches together relationships between past and present. The skin is designed as a membrane that is made of multiples layers and promote breathing instead of isolation, connection instead of division. It modulates the surrounding environment: sun radiation, the fluidity of light, and the impact of noise which comes primarily from the highway and a nearby school.
This project juxtaposes all of these matters together without a focused interest in form; it accepts the risk of the 'exquisite corpse', heterogeneous conditions, and eclecticism that all together constitute our cultural logics and patterns. From the outside we could conceive of the project as a formal architecture, while, from the inside, the forms are dissolved without a center of gravity.
A few other voices from the past such as Constant's 1957 work 'New Babylon', a project that emancipates life from the soil, and Sigfried Ebeling's 'Space as Membrane' from 1926 are present throughout. These work together to reinforce the deeper meanings of the house.
Faculty Design Honorable Mention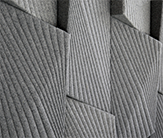 Robotic Needle Felting
Tsz Yan Ng, Asa Peller & Wes McGee
University of Michigan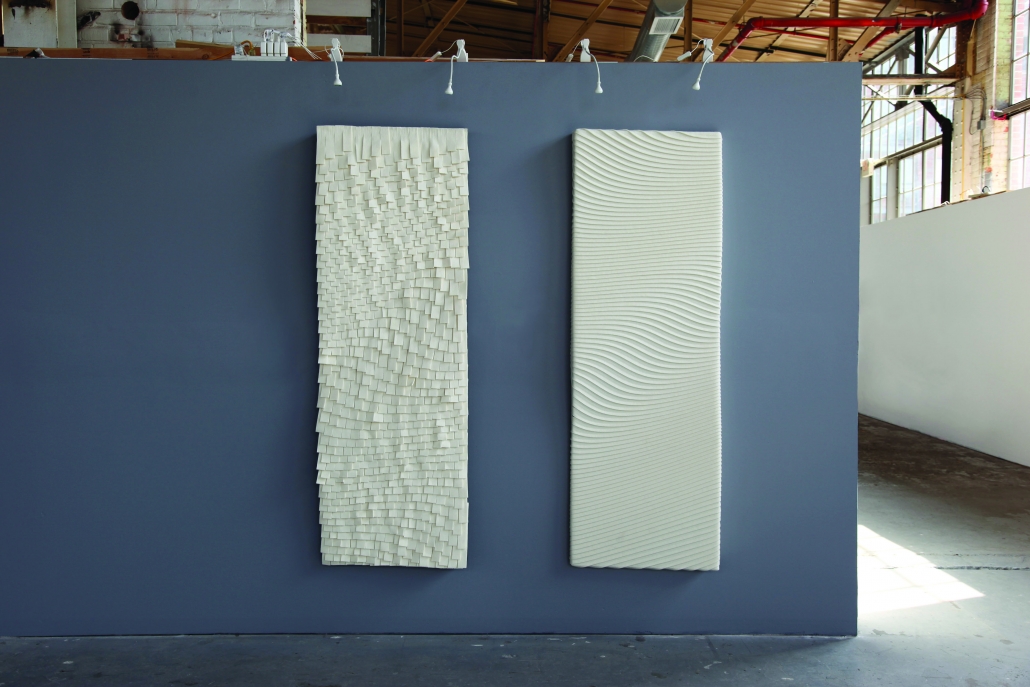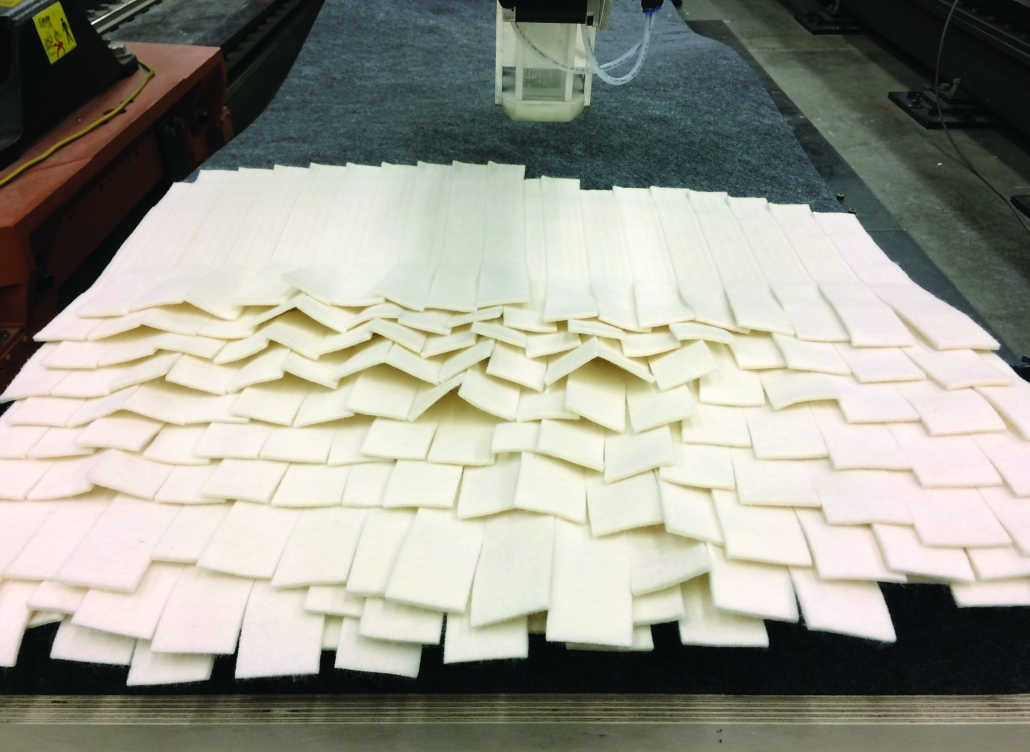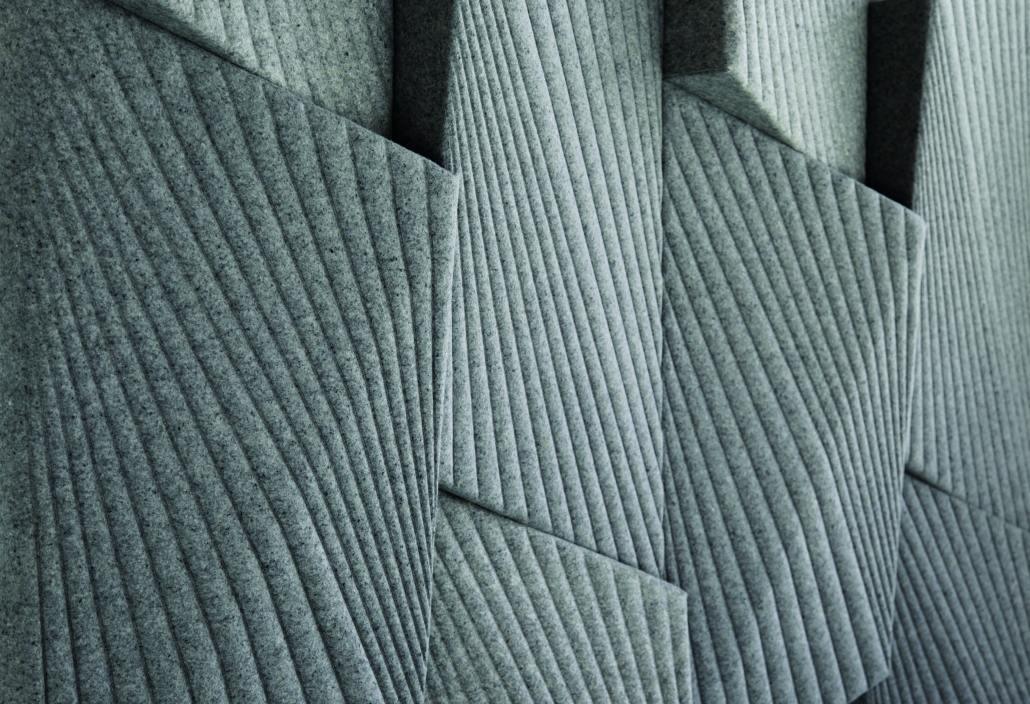 Robotic Needle Felting explores the development of an additive manufacturing technique for nonwoven textiles. Nonwoven textiles, based on natural materials, synthetic polymers, or blends of the two, have numerous performative aspects, including excellent acoustic absorption, thermal insulation, and tactile characteristics. Felt is a typical example of a nonwoven material, and can be manufactured by both wet or dry processes. One example of a dry process involves needle felting, whereby fibers of the textile are meshed and entangled when punched together. This process binds the material together seamlessly without the addition of sewn thread or adhesives. Needle felting can range in scale from hand craft techniques with a single needle to large scale web processing. Integration into a robotic process not only enables precision and speed in manufacturing but also extends needle felting as a three-dimensional process, allowing for local differentiation of stiffness and other properties across a homogeneous solid. Through a customized digital workflow, formal and material properties can be varied at local level within a component. By developing a fully integrated design to production methodology for influencing these properties, this research opens a wide range of potentials for nonwoven textiles in architectural applications. The research involves three areas of development; the process tooling for robotic felting, the digital workflow that enables the formal and material properties to be specified computationally and embedded into the machine code, and prototypes of architectural elements such as acoustic panels and furniture demonstrating different techniques and processes.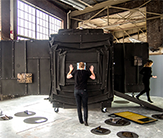 Image Matters
McLain Clutter & Cyrus Penarroyo
University of Michigan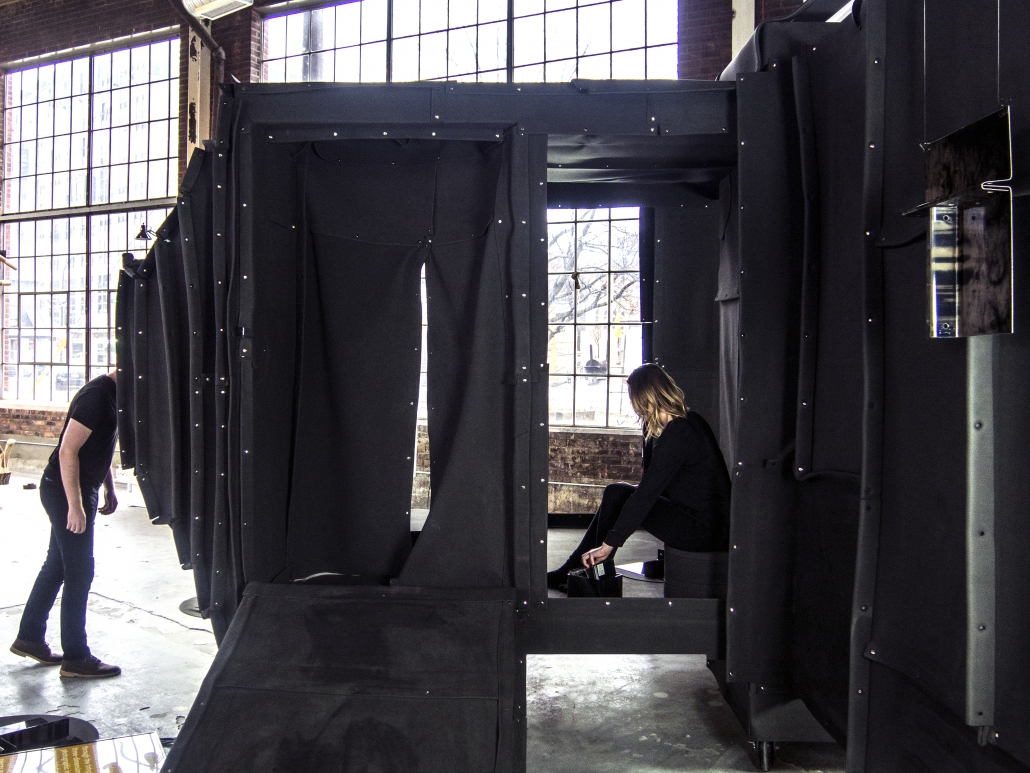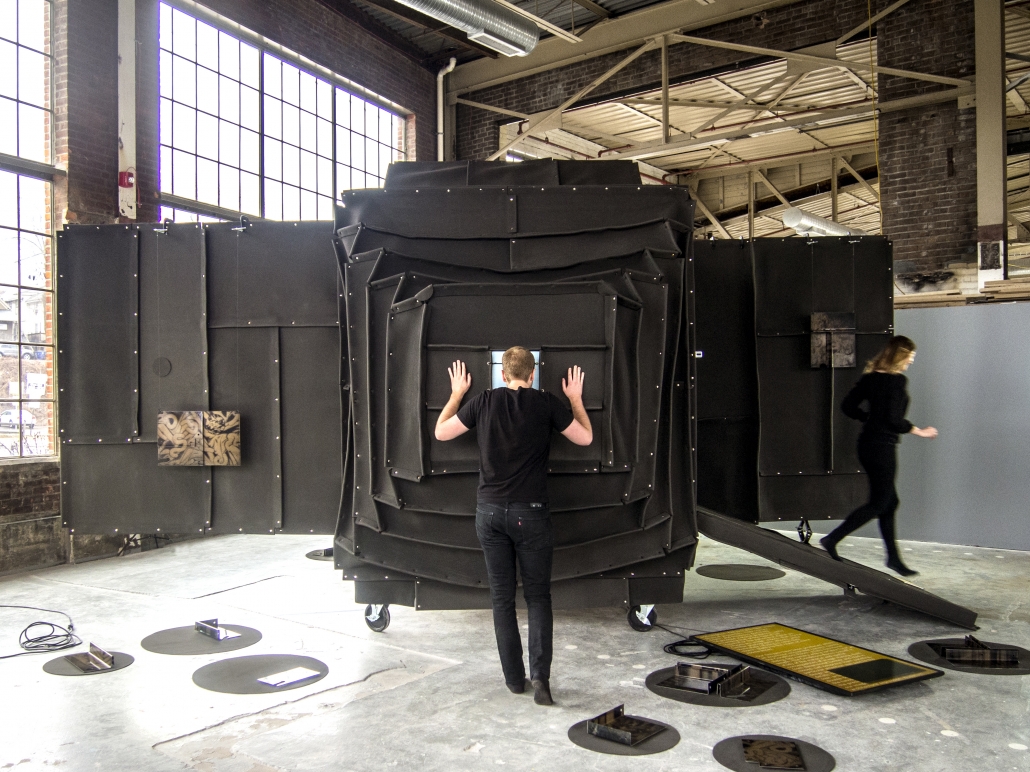 Images are everywhere in contemporary culture: illuminated through pixel, stored in silicon, and still ever-present in a range of photographic formats. Typically conceived as representations of external content, the amount of physical and virtual space images occupy demands that they be understood as objects in their own right. If images are a ubiquitous part of our material world, what is the status of the materiality of images? Image Matters explores this question through a design and making-based project consisting of two parts. The first is an occupiable sliding-box camera named the Conditions Room, a study of the spatial and material consequences of image-making. Clad in neoprene foam, particular attention was paid to the paneling details, which elevate the light and thermal requirements for image making to the level of architectural expression. Aluminum reproductions of these details are the substrates for the second part of this project, prototypes for an image embedded wall panel system. These pieces have been photo-sensitized through the use of wet-plate collodion photographic processing, an archaic procedure entailing chemical and physical reactions that produce a direct-positive photographic image. Wet-plate prints have a texture and depth granting heightened material presence, vastly exceeding that of the typical snapshot or digital pic. The prints evince familiar photographic effects while refusing to cede their object-quality to the realm of mere appearances. Once sensitized through the wet-plate process, our panels are exposed within the Conditions Room, capturing the image of digitally manipulated material textures that we have designed and staged afront the Condition Room's aperture. The resulting prints appear strangely familiar. They are unmistakably photographic and yet sufficiently distinct from most images to interrupt habitual consumption, confusing the flat and the thick, the digital and archaic, all in order to disrupt or slow-down image circulation to secure moments of rare attention.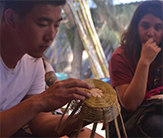 Sandra Vivanco
California College of the Arts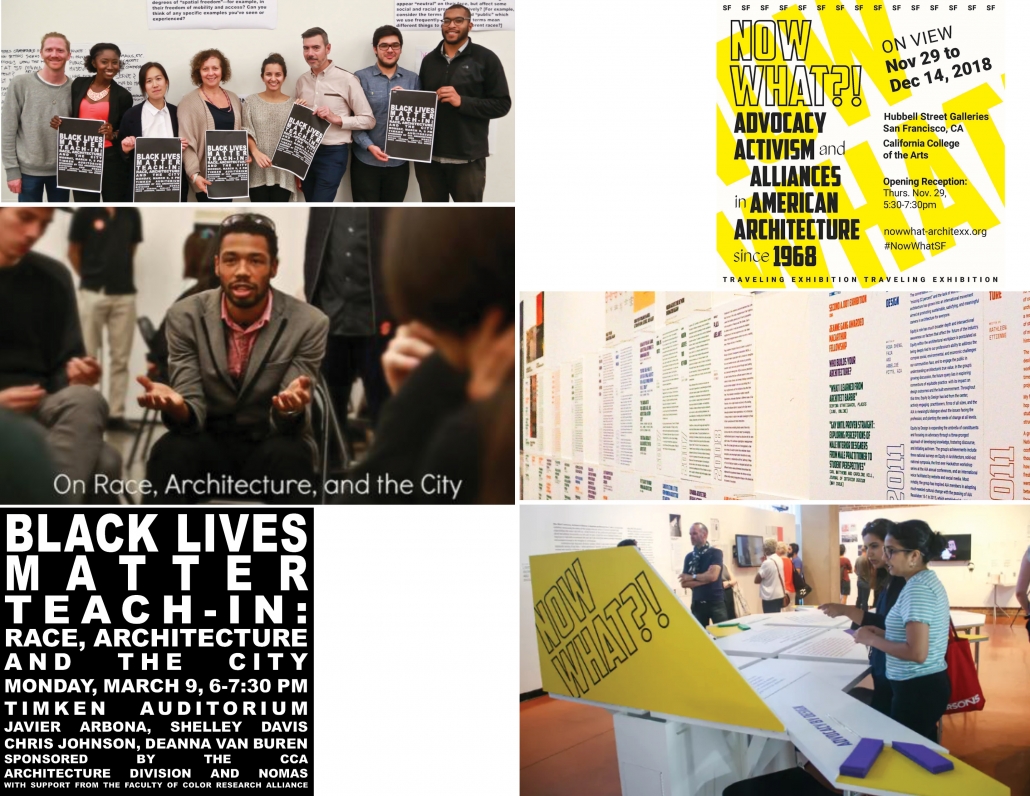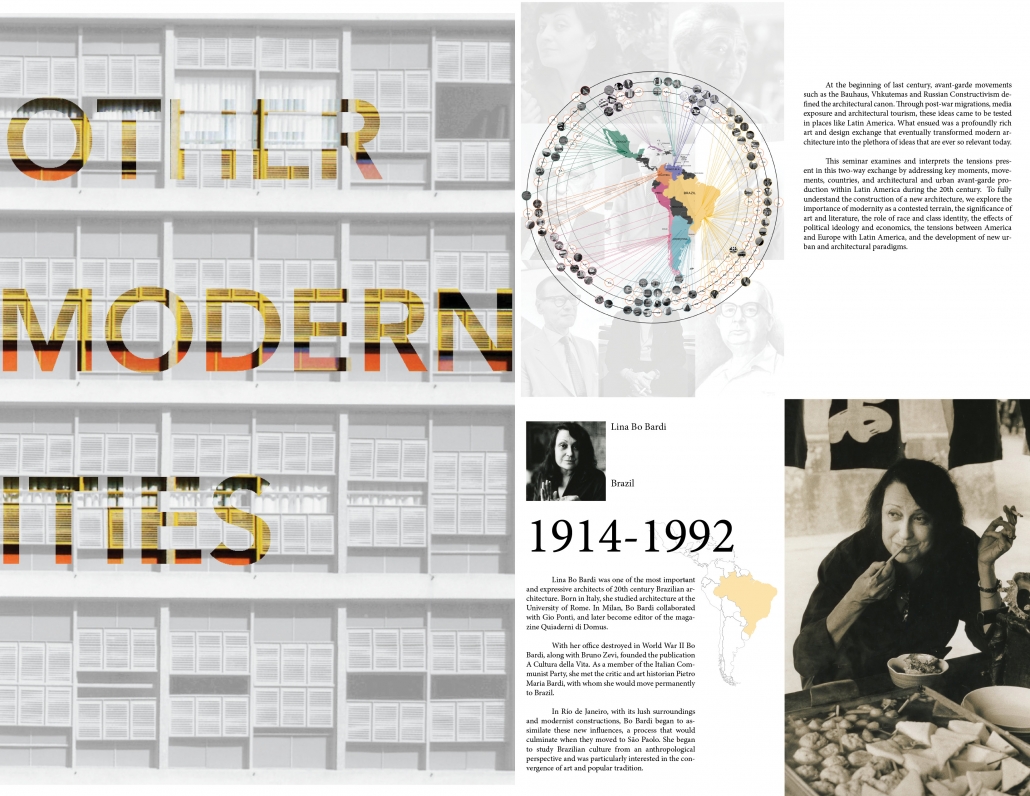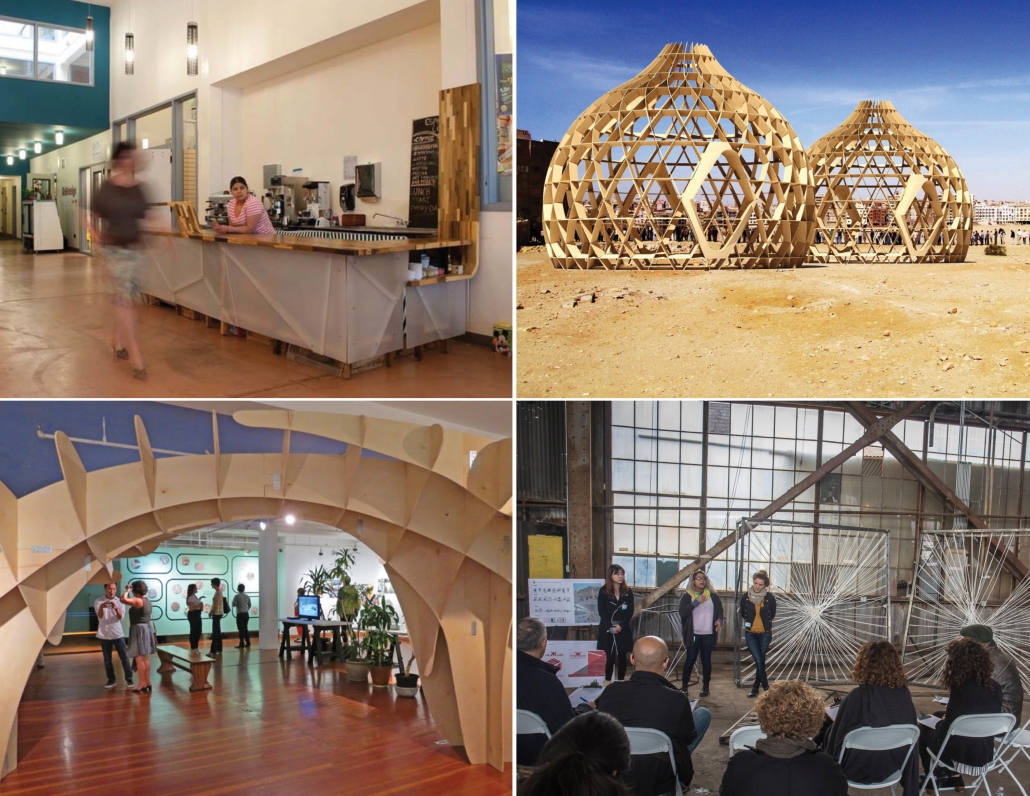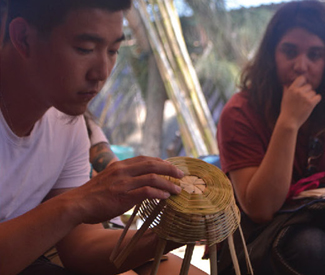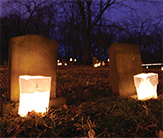 Katherine Ambroziak
University of Tennessee-Knoxville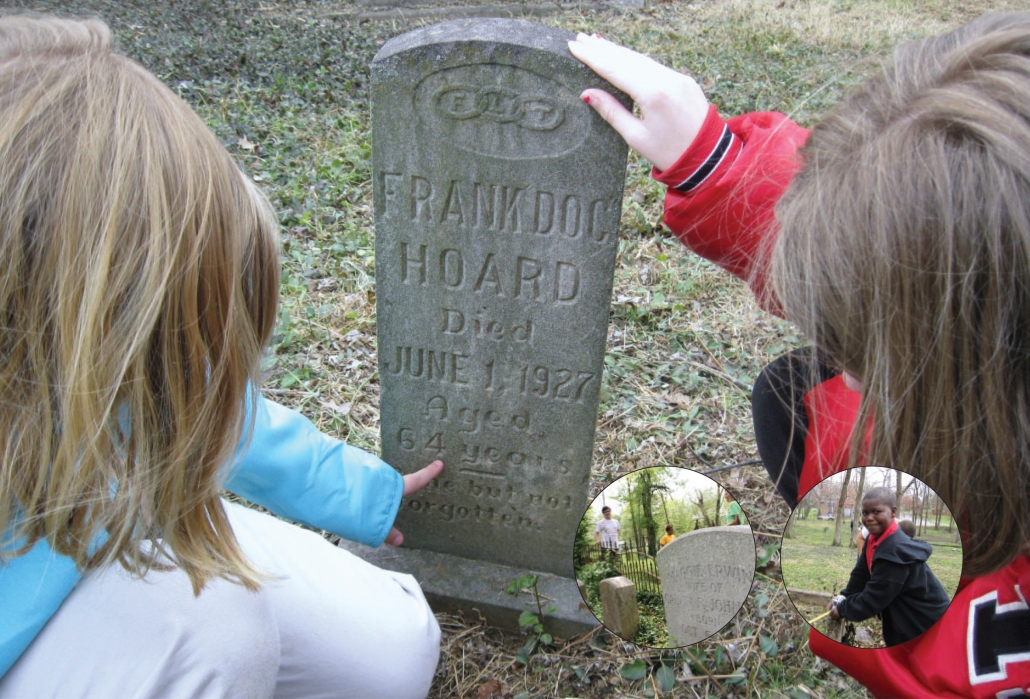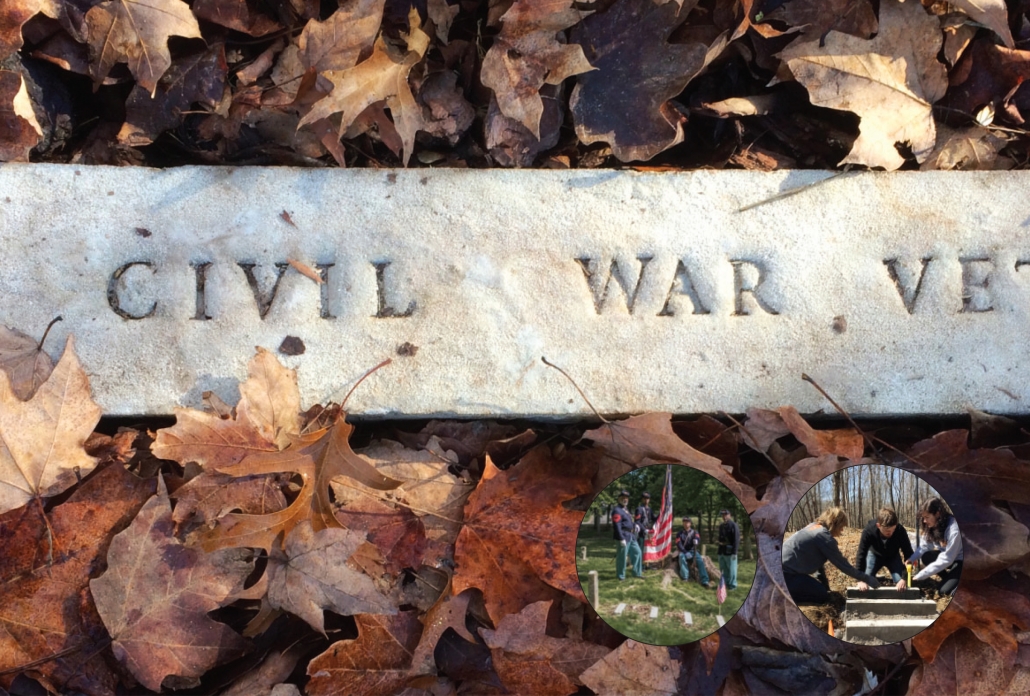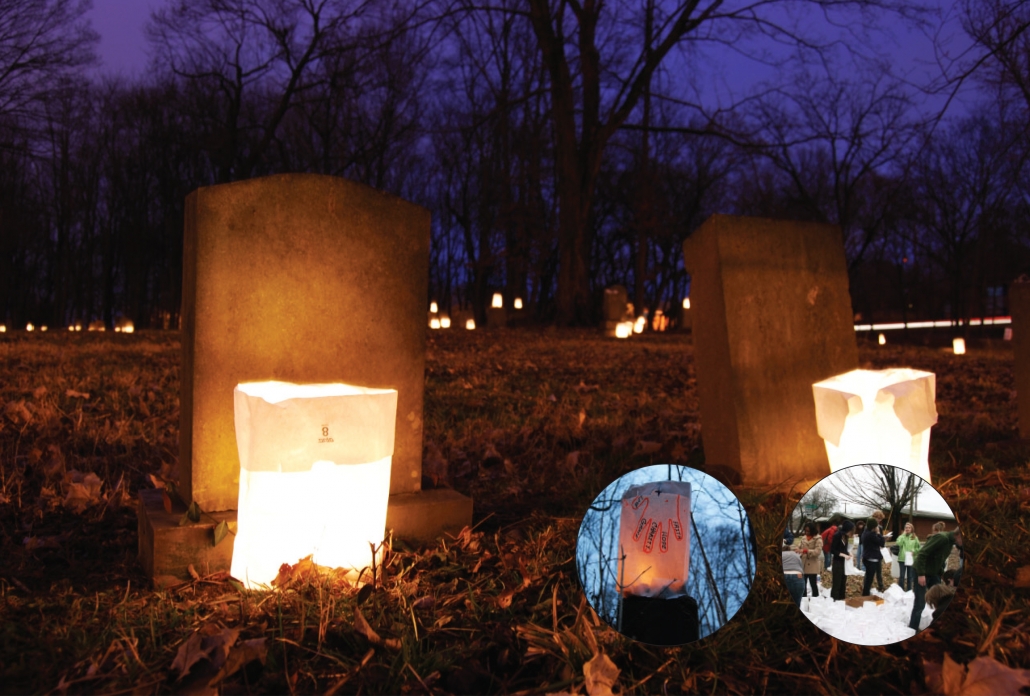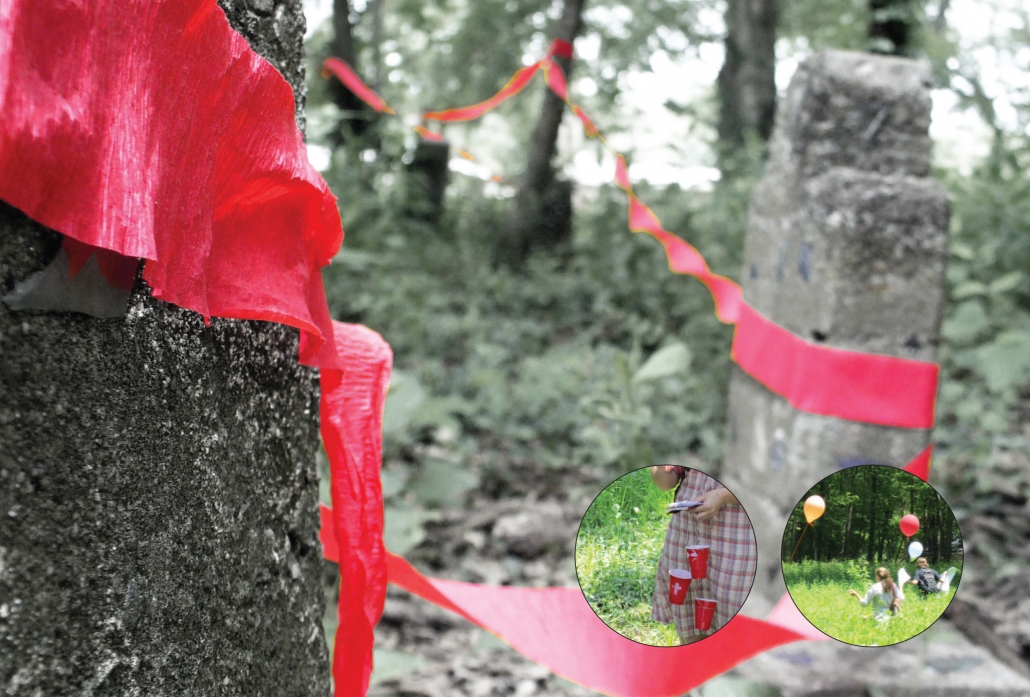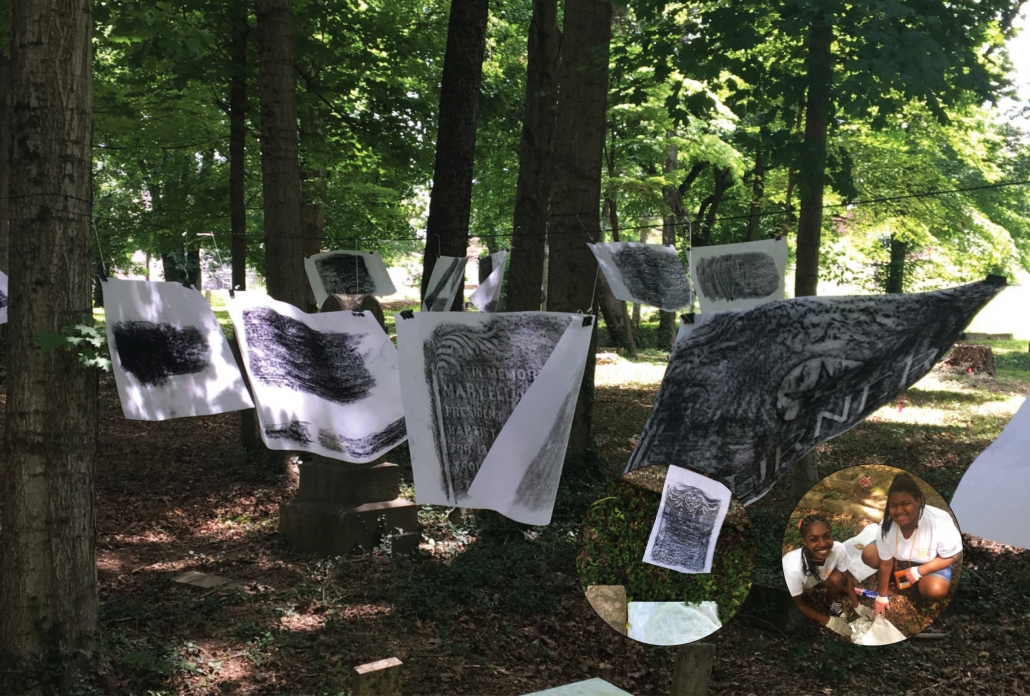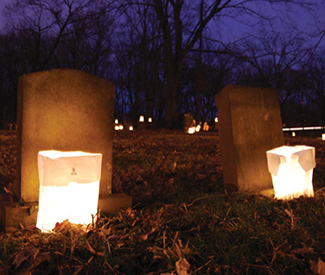 Irene Cheng
California College of the Arts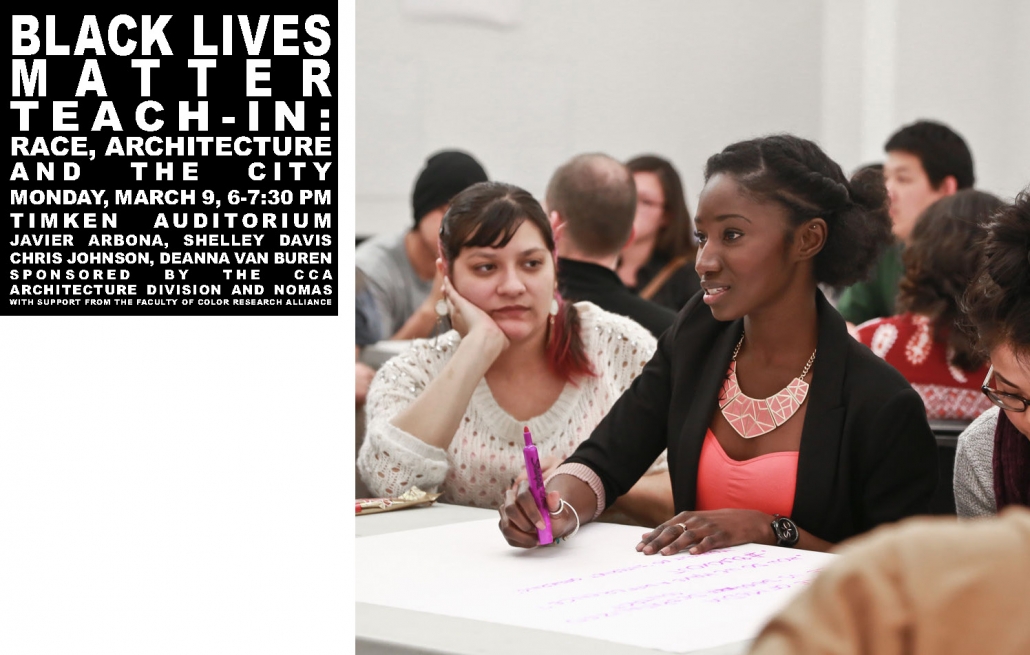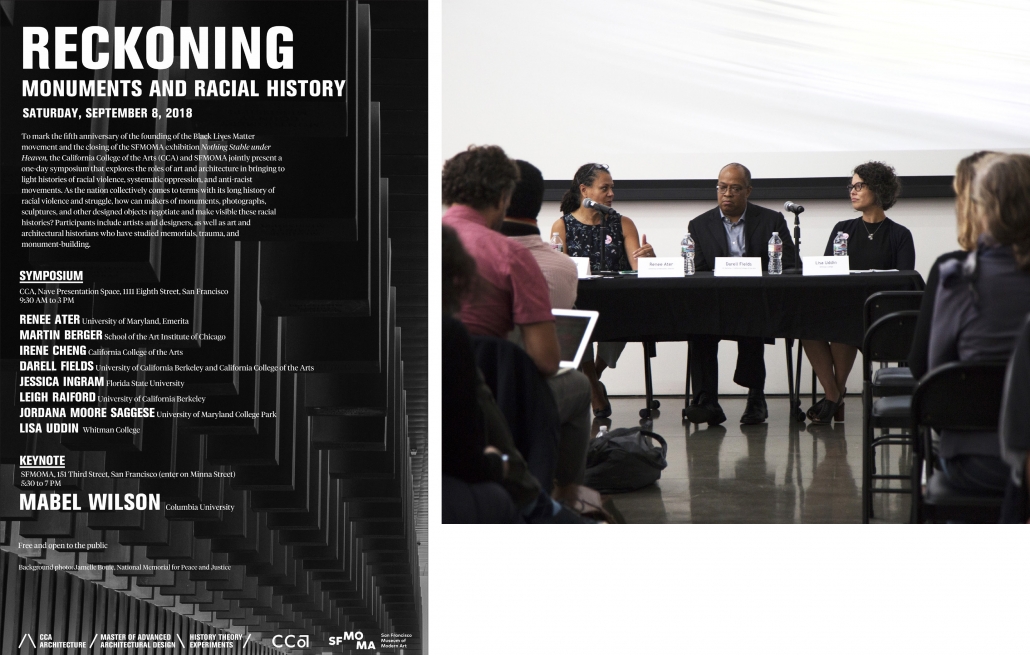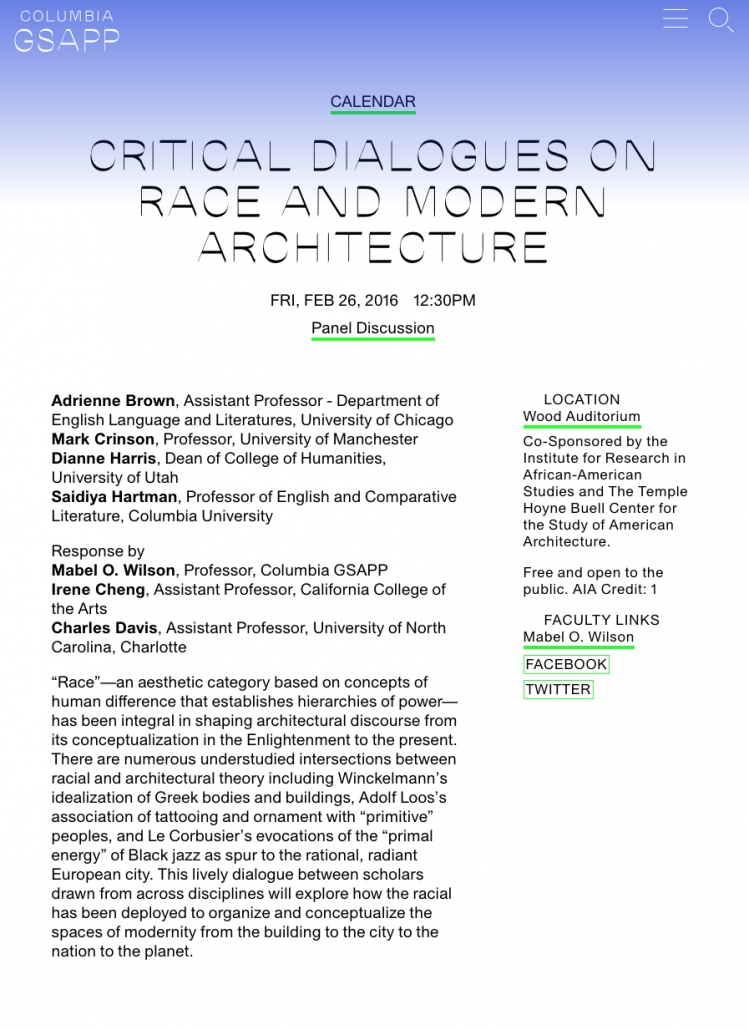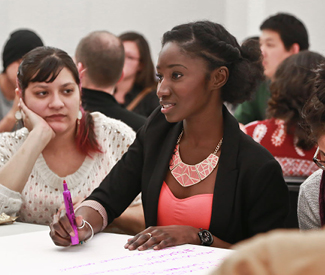 ROMO Backcountry Privies
Will Koning & Rick Sommerfeld
University of Colorado Denver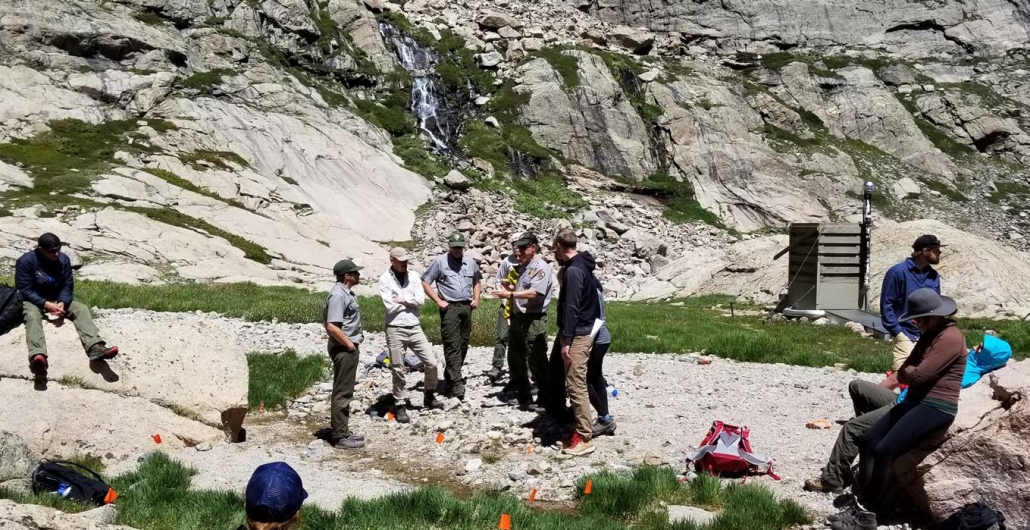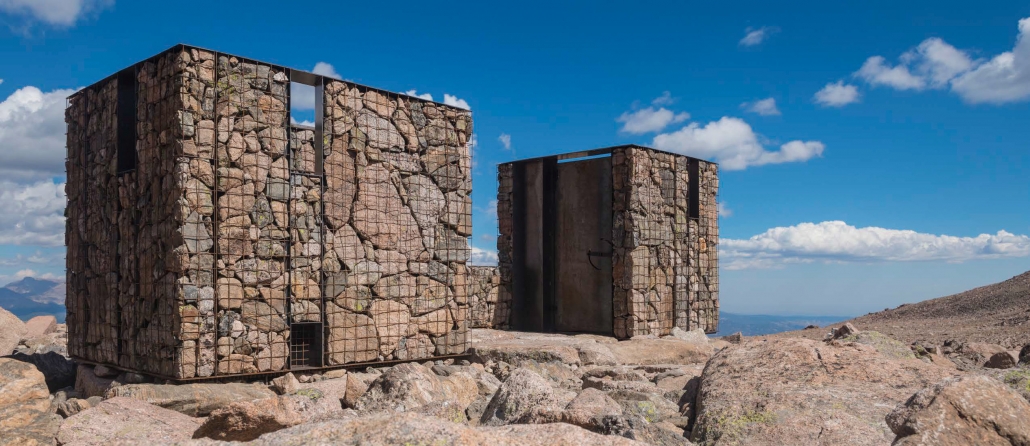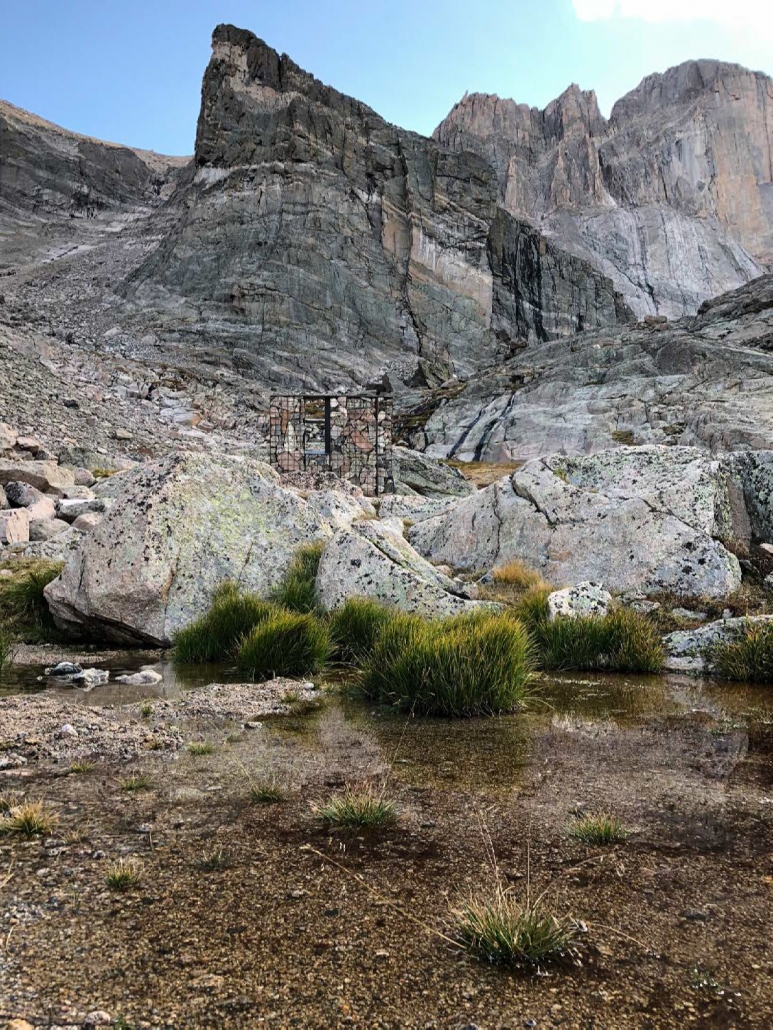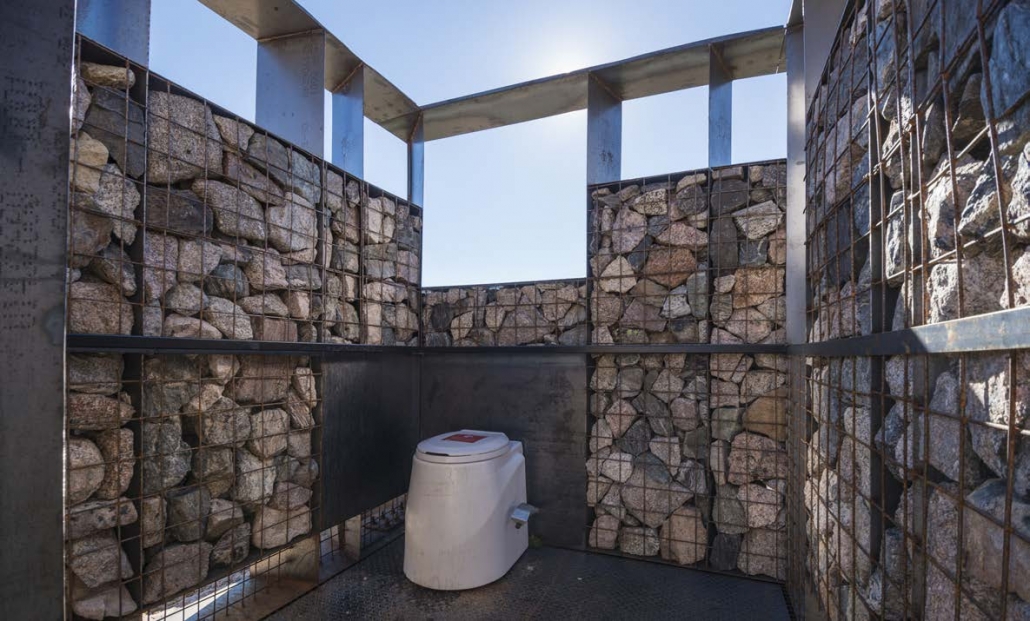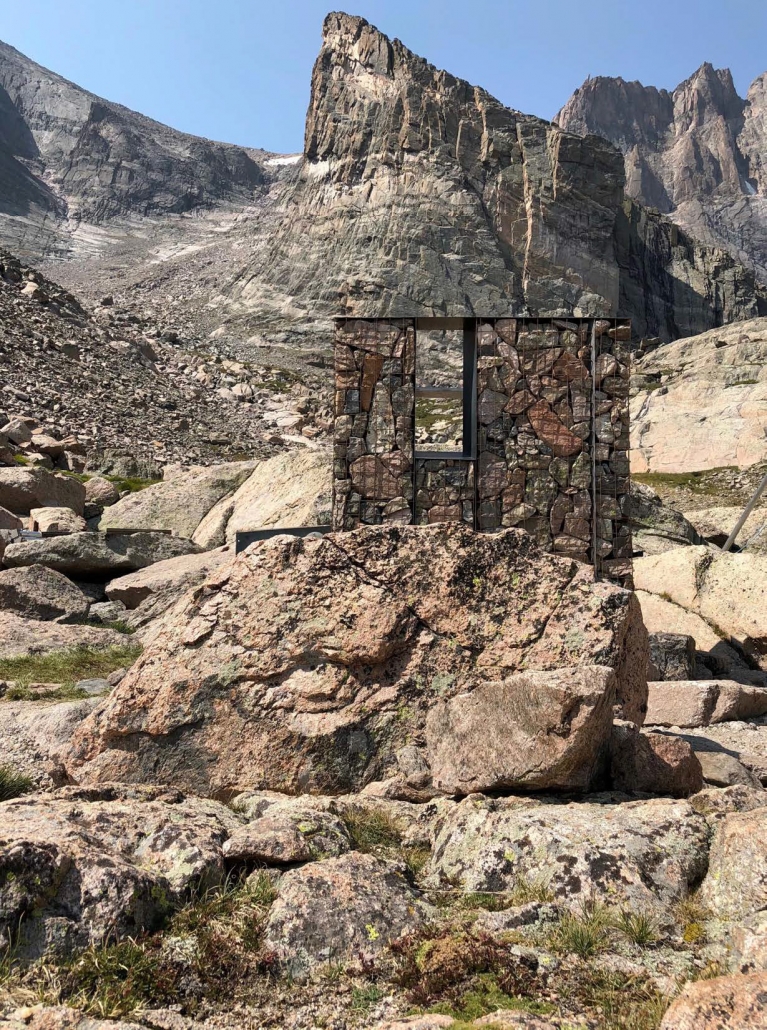 Long's Peak, the tallest and most iconic mountain in Rocky Mountain National Park, has become one of the most frequented 14ers in the State of Colorado. To better deal with human waste on this historic trail, the National Park Service (NPS) installed their first backcountry toilet in 1983. Since its installation 35 years ago there have been few technological advances while visitation to the park has nearly doubled, from 2.5 million visitors in 1982 to 4.5 million in 2016. The aging technology has deteriorated in the harsh climate to the point that waste is now required to be removed by shovel full, placed into five gallon buckets, and carried down the mountain using llamas.
Determined to find a better privy design, and a more humane solution of collecting waste, NPS collaborated to re-design and construct new backcountry privies. To ensure the project's success, NPS created an inter-disciplinary team (IDT) to provide feedback to the students throughout the process. [Name redacted] additionally reached out to a structural engineer, welding engineer, and the National Renewable Energy Lab (NREL) to provide additional consultation during design and construction.
The new Long's Peak Privies explore lightweight prefabricated construction and emerging methods of waste collection to minimize the human footprint in Colorado's backcountry. The final design solution is a series of prefabricated structural gabion walls. Within the gabions, a series of thin steel plate moment frames triangulate the lateral loads within the structure while stones, collected on-site, are used as ballast. This innovative construction assembly allows for rapid on-site construction (the project was erected in eight days) and an architecture that disappears into the surrounding landscape.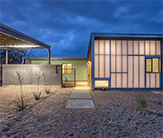 Sentinel House
Mary C. Hardin
University of Arizona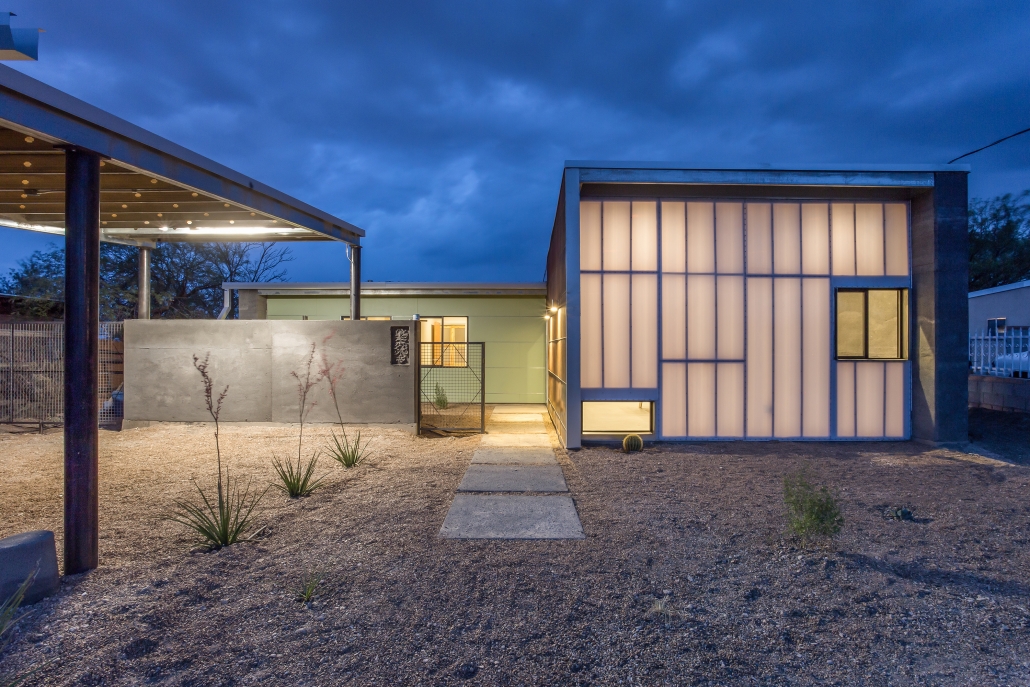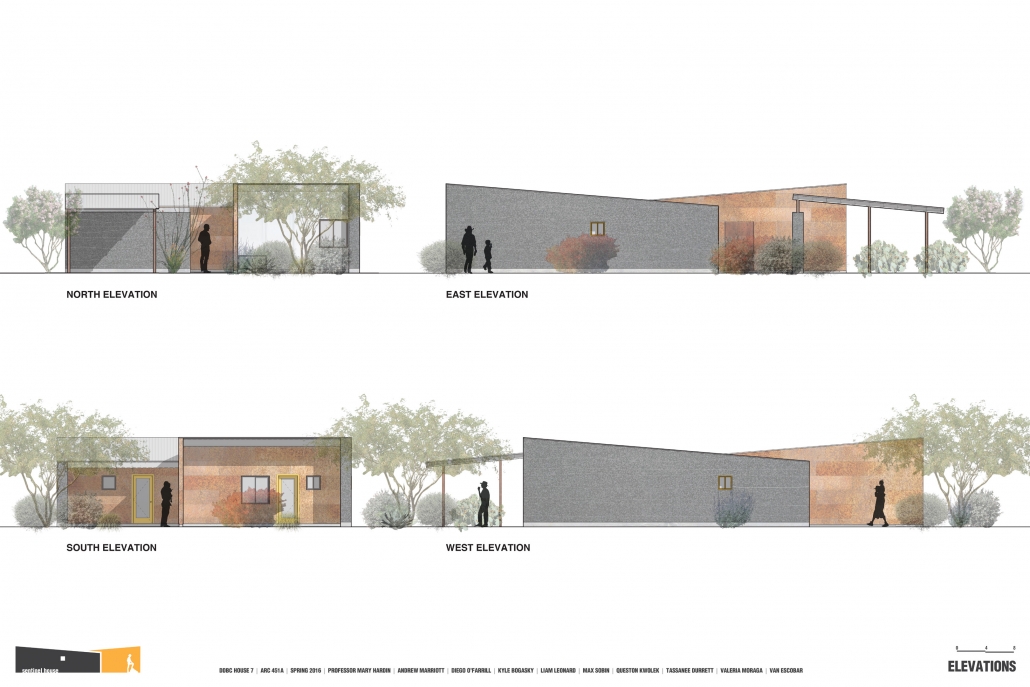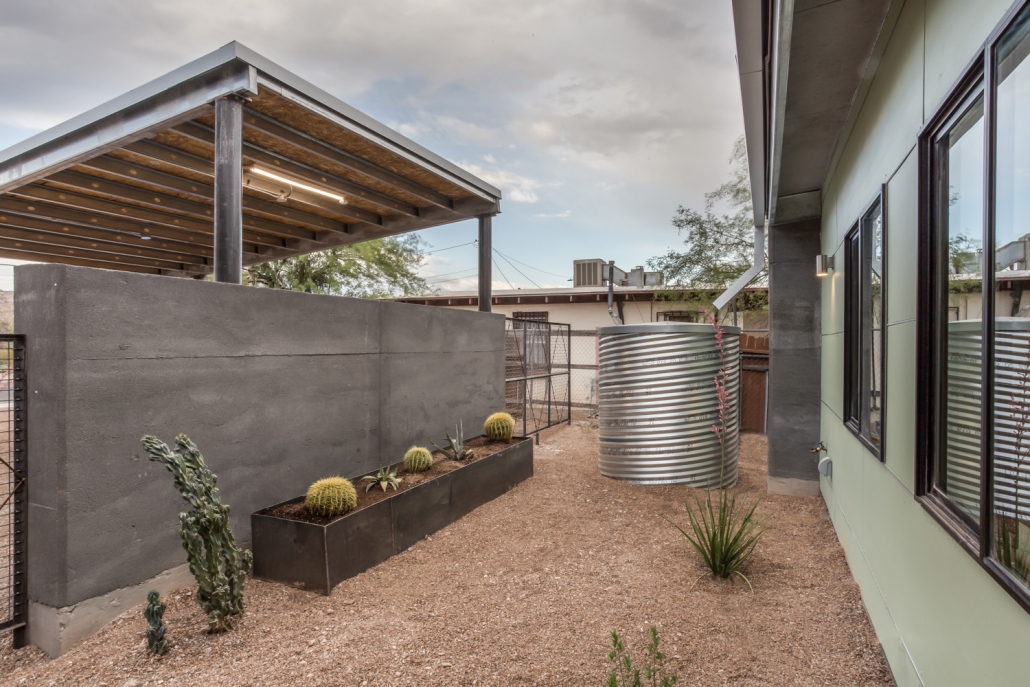 In addition to the pedagogical goals of learning from doing, and the outreach goals of contributing to the community surrounding our campus, this design-build project included the goal of investigating "scoria" as a wall system feasible for the construction of low-cost housing.
"Scoria" is a volcanic stone, also known as "cinder" or "pumice", commonly found in abundance in locations where volcano ejections are part of the surface geology. A mixture of ground scoria, Portland cement, and water resembles a low-strength concrete mix, and can be poured into forms in layers. It has a good thermal value due to the air pockets found in scoria stone, and the 18-inch thickness of the walls creates a thermal mass that slows the transfer of heat from the exterior to the interior of the home.
While scoria is an easily acquired local material in many hot-arid climate zones, it has not been adopted into contemporary building practices. This design-build studio worked to determine the construction properties of scoria as a wall system, carried out the necessary compressive strength tests in order to meet performative building codes for earthen materials, then designed and constructed a low-cost dwelling. The north and south walls are wood framed, insulated and clad with fiber cement panels and polycarbonate panels. After the residence was purchased by a low-income family, the students and faculty conducted thermal measurements for one year, to assess the actual performance of the scoria walls (with a mid-wall insulating foam insert) in terms of thermal regulation and interior comfort.
The results of the thermal monitoring reveal that scoria walls function well as temperature stabilizers, and help to keep interior temperatures at an average of the daytime high and nighttime low temperatures in a region with a large diurnal temperature swing.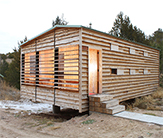 The Baxa Scholars Cabin
Jason Griffiths
University of Nebraska-Lincoln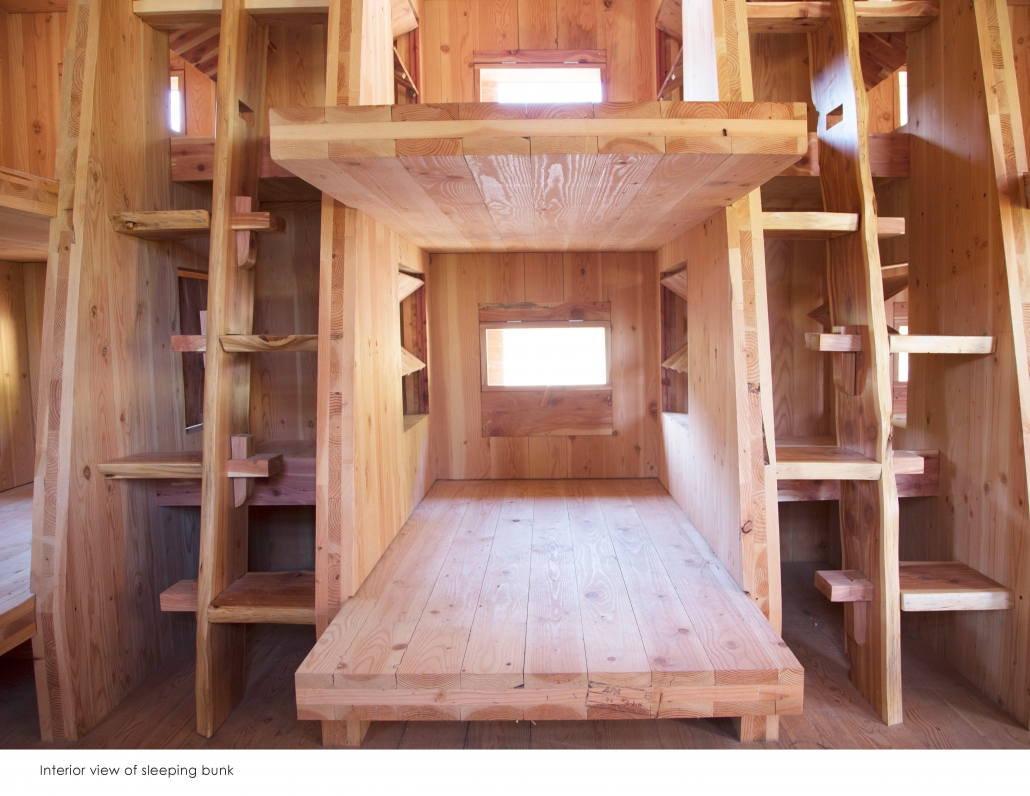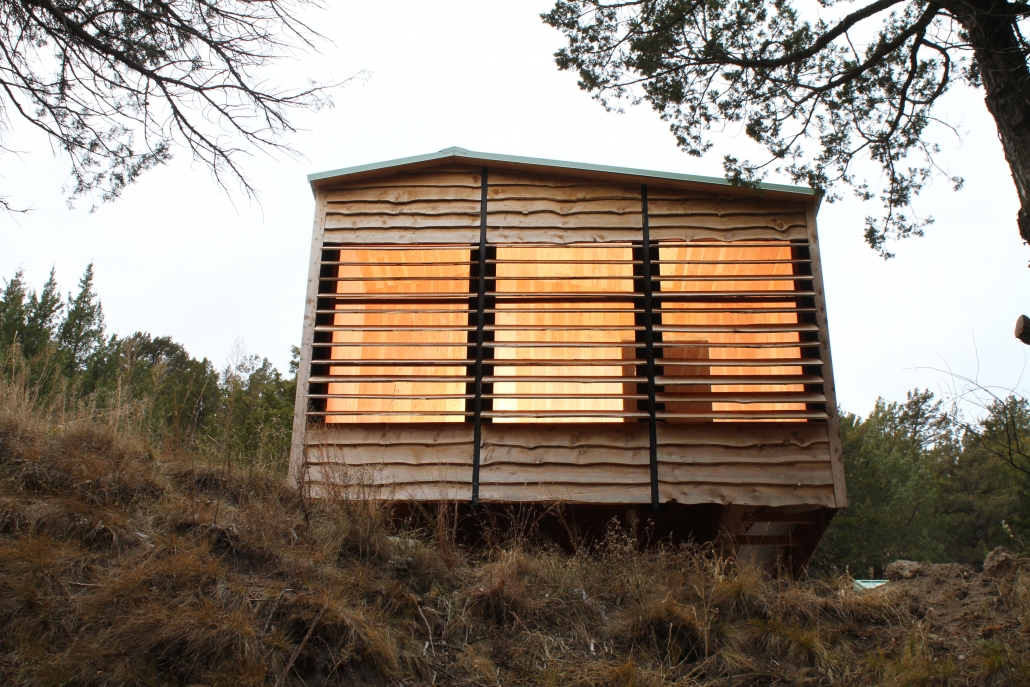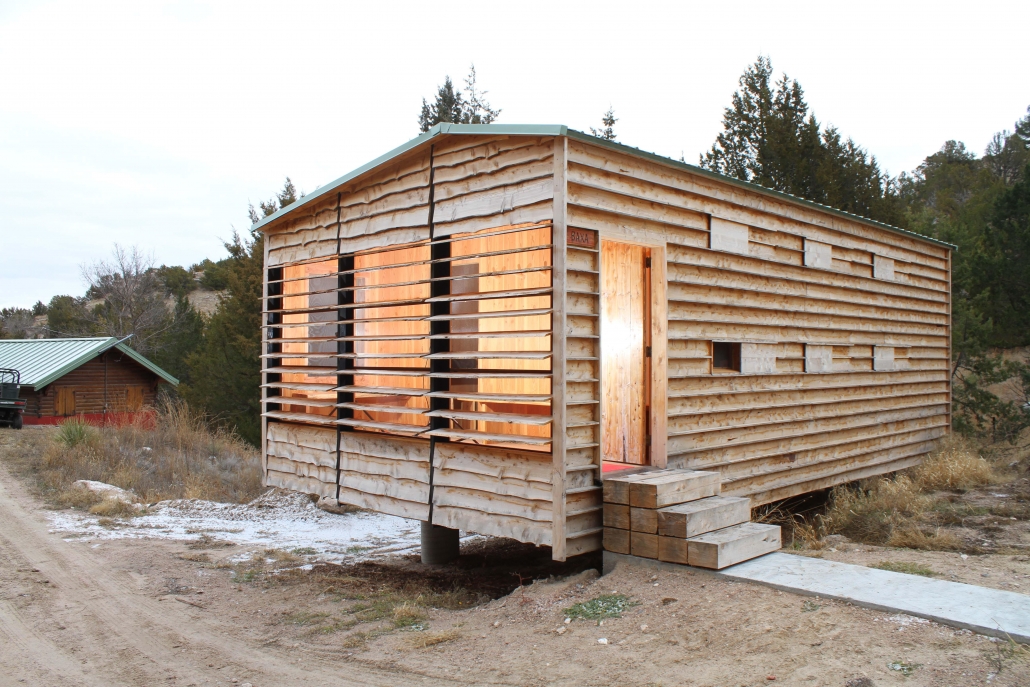 Cedar Point Biological Station in western (name withheld) is defined by its remoteness. Even prior to its assimilation as a rural extension of the (name withheld) campus it had been so. Founded 1949 under the guidance of R. Alice Drought, its mission was determined physical remoteness. This being a place of exploration without the compromise of distraction. This mission remained intact when it was eventually taken over by the (name withheld) in 1974. Today it hosts a thriving community of visiting academics, researchers and students of ornithology, parasitology entomology and so on, i.e. a community whose studies are defined by fieldwork and the unique location of CPBS between the Sandhills of northern (name withheld) and the agricultural plains towards Colorado.
Shortly before his passing in the summer of 2017 Dr. Mark Baxa established a scholarship for students enrolled in (name withheld) biological sciences degrees. As a distinguished alumni, Mark wanted to memorialize his formative years as an undergraduate student and, in particular, the invaluable contribution carrying out fieldwork at Cedar Point.
In the fall of 2016 our studio was given the challenge of designing a scholars cabin for underprivileged students in bioscience degrees. Although we had been provided with simple schedule of accommodation, it quickly became clear that the ethos and context of CPBS could play a far greater roll in defining the building. Ultimately Dr. Baxa's beliefs and the unique location came down to two key themes:
• The building process should explore issues associated with eastern redcedar as an architectural equivalent of fieldwork.
• The building should deal with the problem of its location through a prefabricated assembly system of cross-laminated timber.
The studio also agreed that the construction process should interact with other students and academics at CPBS and develop a discussion on mutual benefit of fieldwork across disciplines.
Together these issues of contextual making and advanced fabrication apply the pedagogy of design-build teaching over a full architectural curriculum. Our ambition with the Baxa Cabin is to demonstrate how architecture has mutual interests in places like Cedar Point Bio station and how this participation is highly appropriate to the design-build ethos of "learning by doing".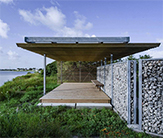 Outdoor Pavilion for Environmental Education
Coleman Coker
University of Texas at Austin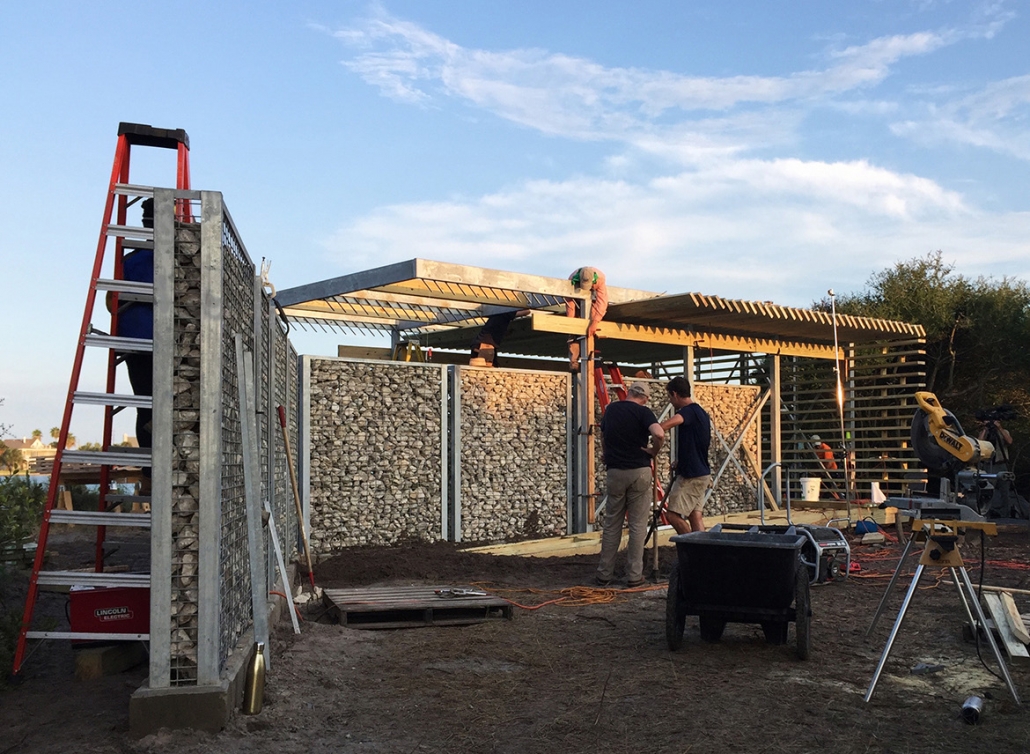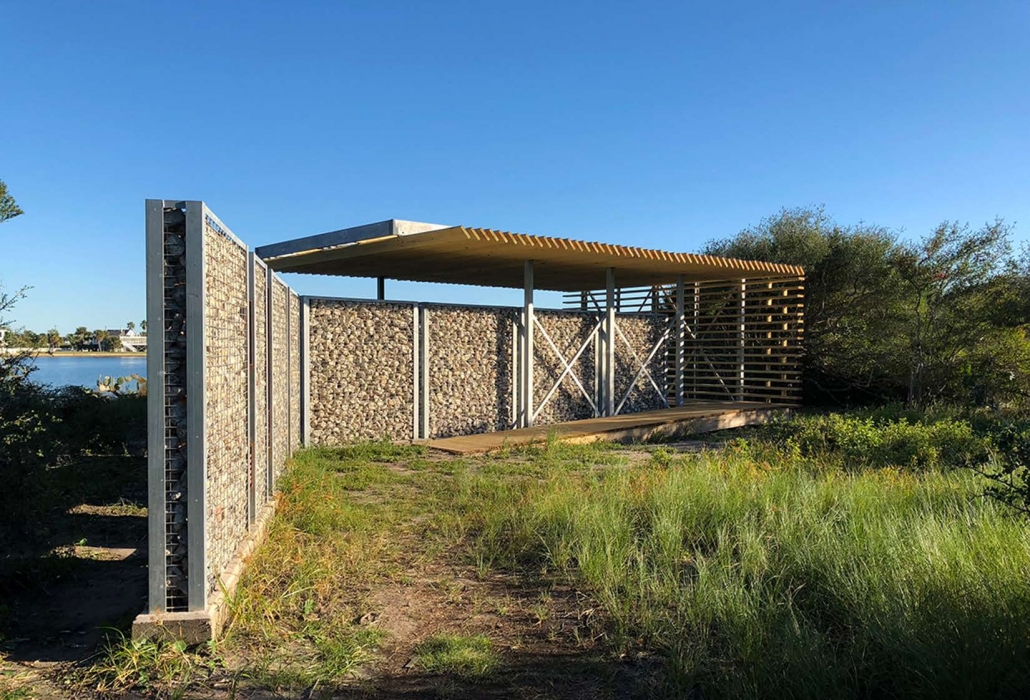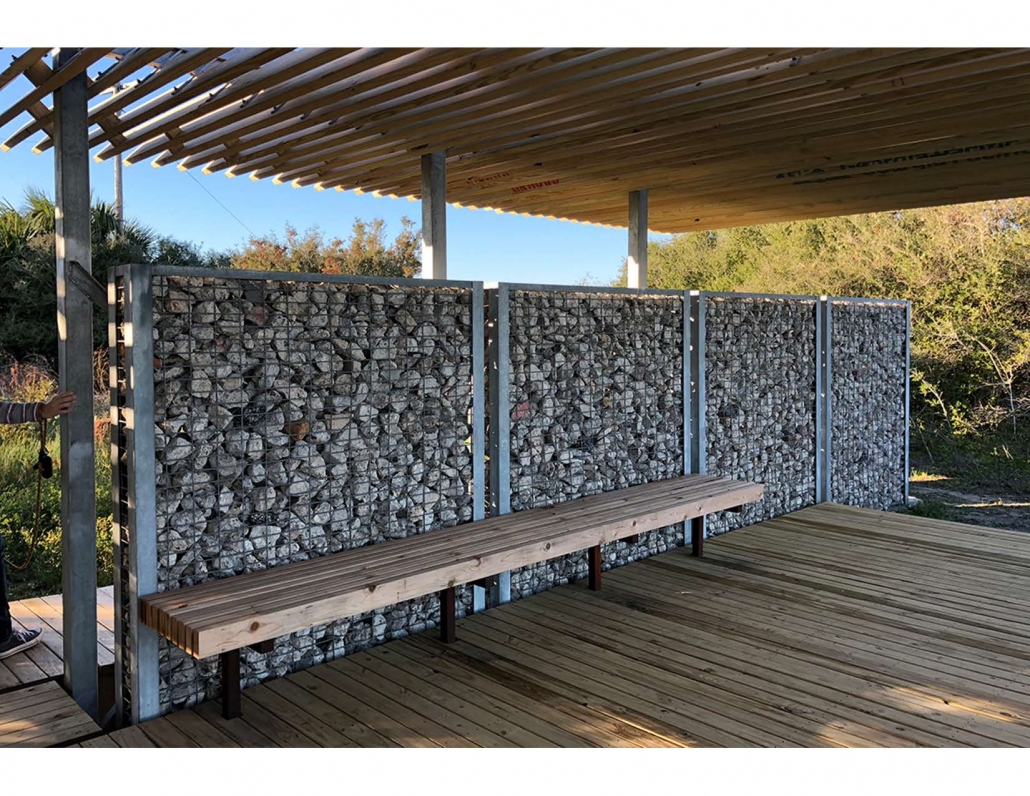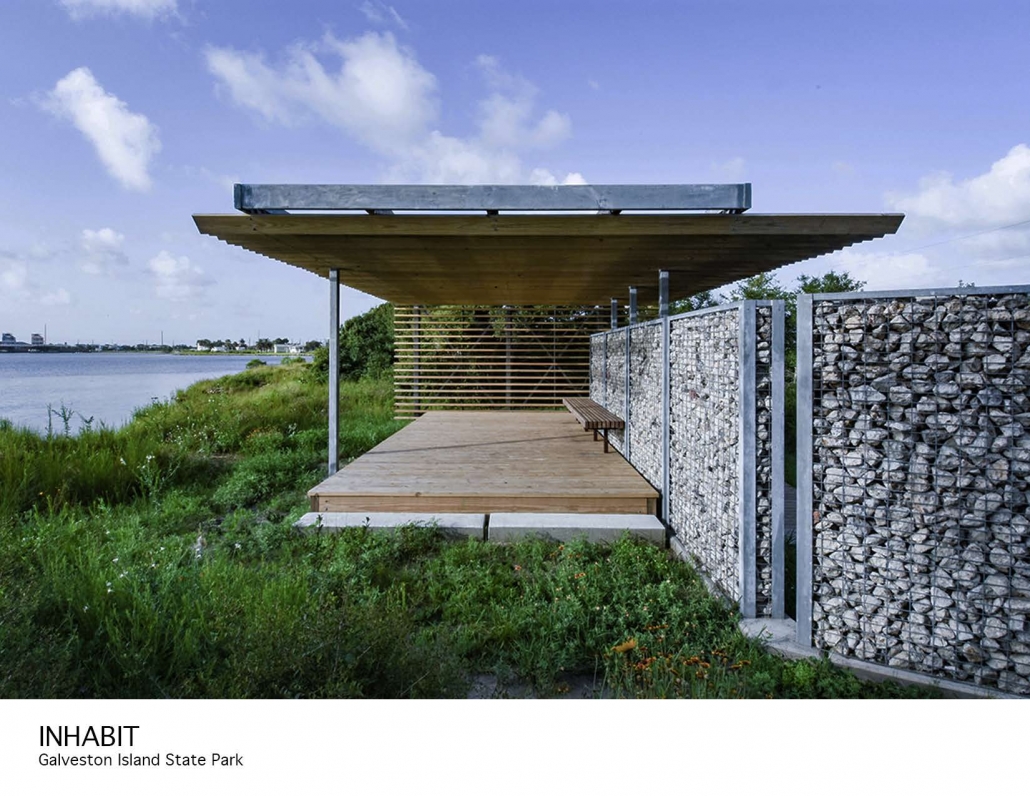 This semester-long studio uses a civic-based approach where students work outside the traditional academic setting for a non-profit stakeholder. As a methodological strategy, students benefit in four ways:
1) They learn about the local ecology of which their project becomes a part. Students learn from environmentalists, master naturalists and biologists who teach them about the local ecological system. What they learn better informs them about their design strategies, better preparing them to work in this time of the Anthropocene.
2) They acquire communication skills (orally/graphically) through learning to listen. Doing so, they better measure the needs of their stakeholder; improving their own communication abilities for a more appropriate project.
3) They test their design ideas by building what they design, learning how to translate their ideas into reality. They learn to work within specific time and budgetary constraints, making them more responsible designers. They learn that limitation is an ally; that constraints shouldn't cause them to produce less-inspiring design. Through a design/build approach students evaluate their design intention, both in the immediate and the long-term. First by critiquing their finished work. And second, since this is an ongoing long-term program, future students can measure the outcomes of their predecessors which teach them about their own design approach.
4) They learn design ethics through practicing civic responsibility. Designing/building inspiring places for the public to learn about their local ecology—how to better nurture safeguard and protect it—students learn the lessons of contributing to the greater good, becoming more responsive to the needs of their own community.
In learning through thinking and doing this way, our future generation of designers become more effective catalysts for change.
Description: Galveston Island State Park, just south of Houston, is one of the most visited parks in Texas. The park has an active environmental education program to foster respect and care for the coastal environment. Their environmental educator works with middle and high school students on field trips to better inform them—the next generation—so that they develop long-lasting respect and value their local environment.
To this end, architecture students partnered with Texas Parks & Wildlife to design and build an outdoor classroom where ecological literacy could be taught by their environmental educator. The architecture students also her prior to the design process, learning lessons of environmental responsibility that informed their design. The student's take away the lessons of seeing their work as one tiny part of the greater environmental whole; how to become better stewards of their own environment.
The 450-square-foot structure, nestled between eighteen-foot-high yaupon holly, sits on Galveston Bay. The design has gabion walls of recycled concrete; a talking point for the environmental educator to describe the importance of recycling. The wall protects visitors from afternoon sun while offering enclosure. Sections of the wall have slots and tubes to accommodate native lizards, pollinators, and other tiny creatures typical there. This inhabited feature is a living laboratory when describing the Gulf Coast's interdependent flora and fauna. Roof and wall screens maximize shade for visitors.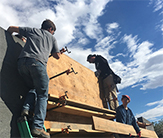 Energy Conserving Affordable Housing
Mary C. Hardin
University of Arizona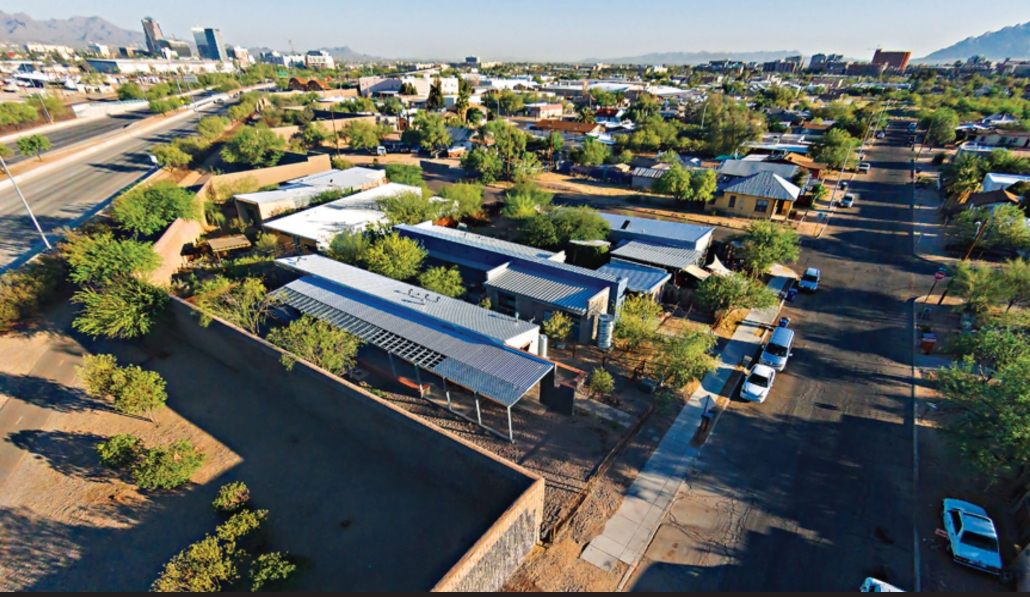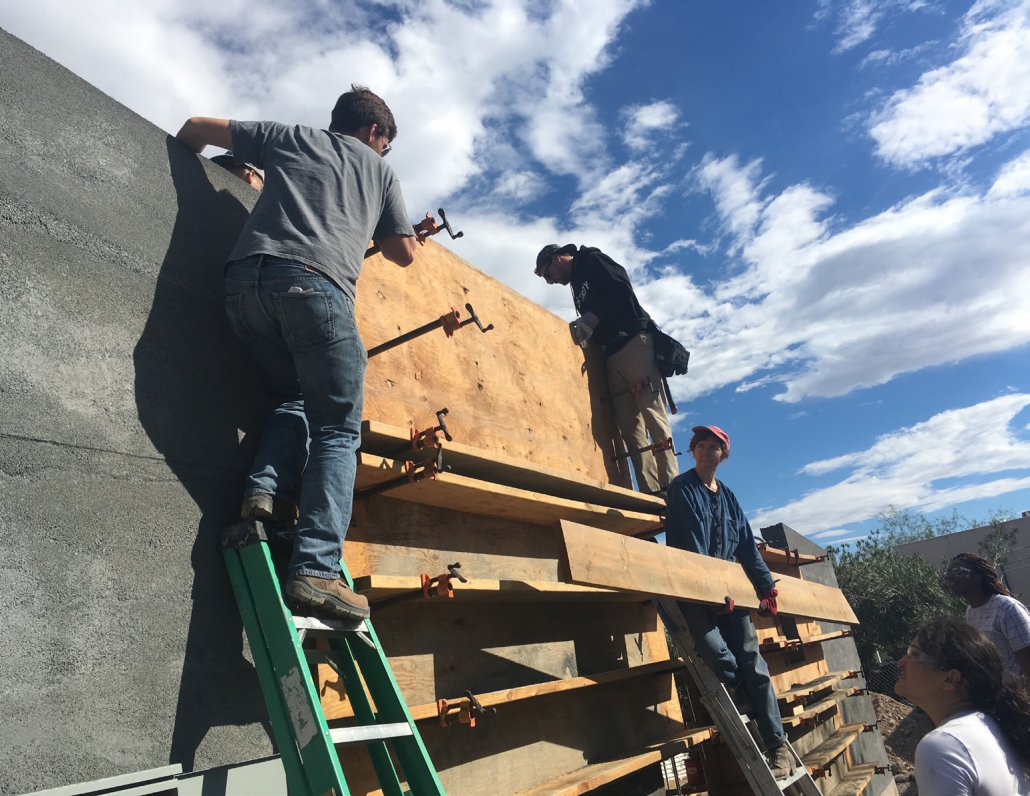 This Housing Design Education program utilizes the learning vehicle of design-build,  affordable housing projects with research components that investigate the cost effectiveness of regional vernacular construction methods paired with energy and water conservation strategies to control initial construction costs and long-term operational costs of single-family dwellings.
The school of architecture formed a 501c3 non-profit corporation in order to establish a business entity that could carry a contractor's license and liability insurance, take out construction loans, and accept donations for the purpose of designing and constructing affordable housing.
Initial steps for the program included the development of design guidelines, which weigh initial costs of various technologies versus long term operational and maintenance costs, and direct the decision-making during the design process for all housing units. Students build budget and energy models, tackle critical path construction scheduling, and interact with subcontractors, inspectors, and building permit officials during design and construction. Energy performance is monitored for one year post-occupancy in each residence, via thermal sensors that are placed into the wall and roof assemblies during construction. In this way, predicted energy use can be verified by actual data, and design strategies can be improved with each iteration of design. Seven dwellings have been designed, constructed, and monitored through this program.
The impact of these dwellings, sold to low-income homeowners is profound for the buyers. Afforded an entry into the mainstream of local homeownership, they save on utility bills while building equity. Over twelve years, approximately 320 students have been exposed to the entire spectrum of housing design – from land acquisition, program development, all phases of design, construction and project execution, as well as energy and budget modeling and project scheduling. The post-occupancy studies of actual energy use teach the responsibility of verifying predictions and correcting assumptions for the next iteration of design.
Saving Downtown Public Housing
Stephen D. Luoni & Shawna Hammon
University of Arkansas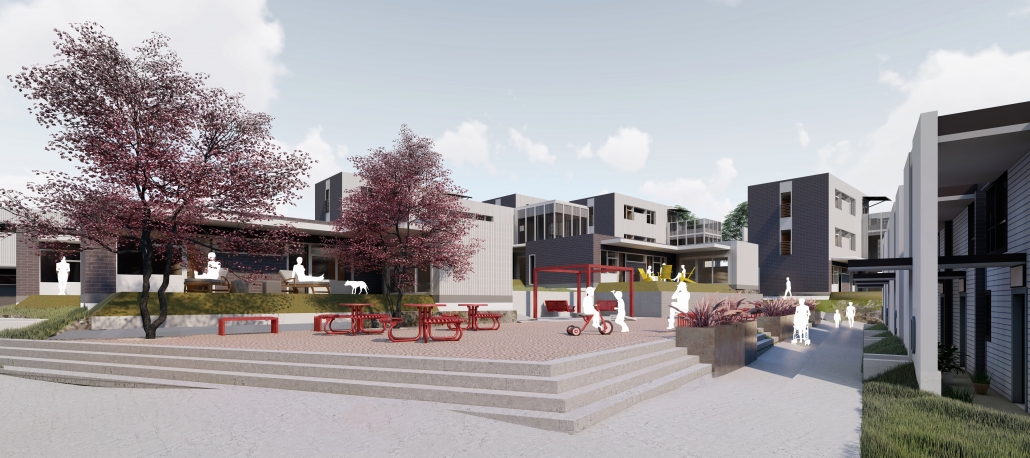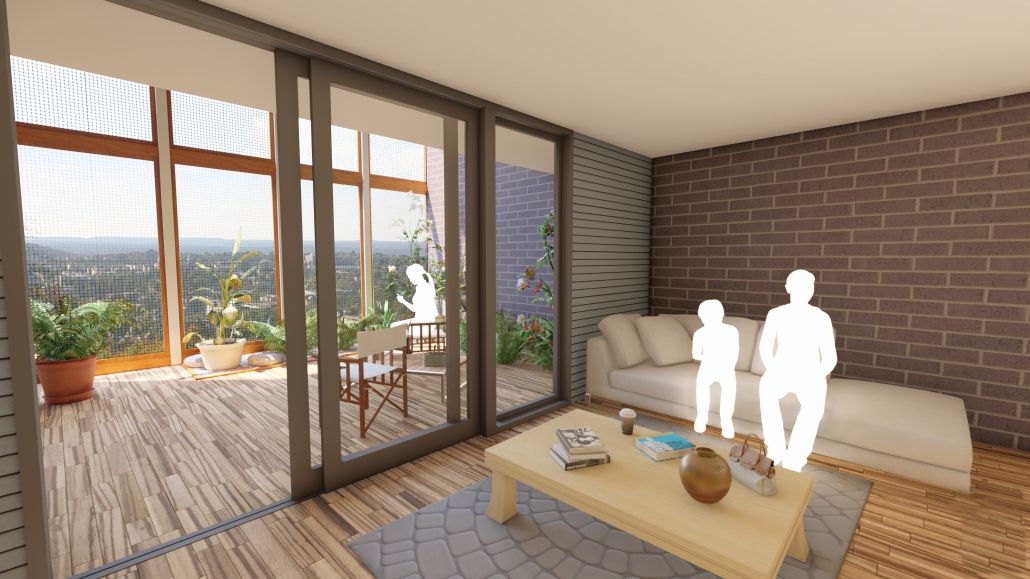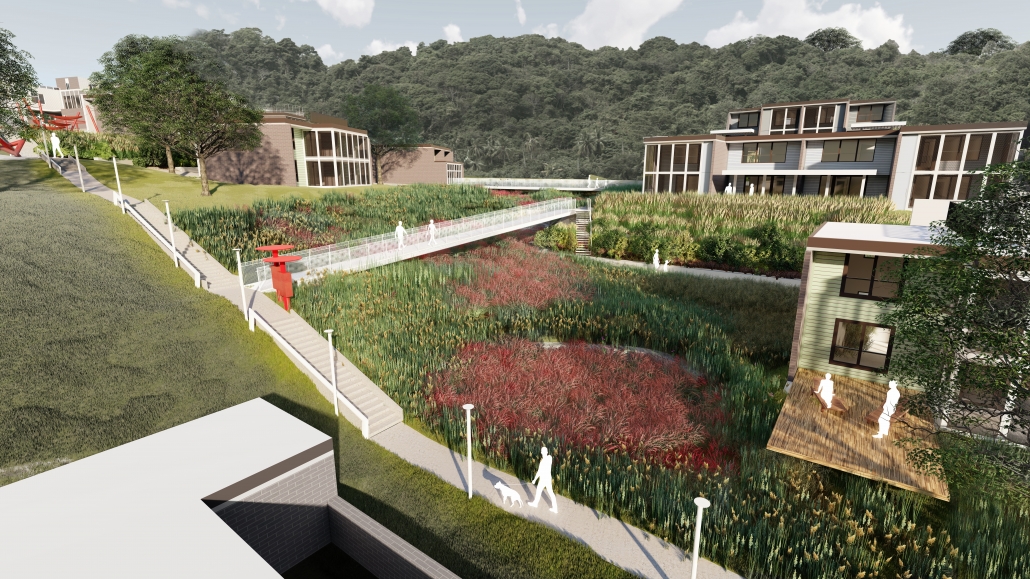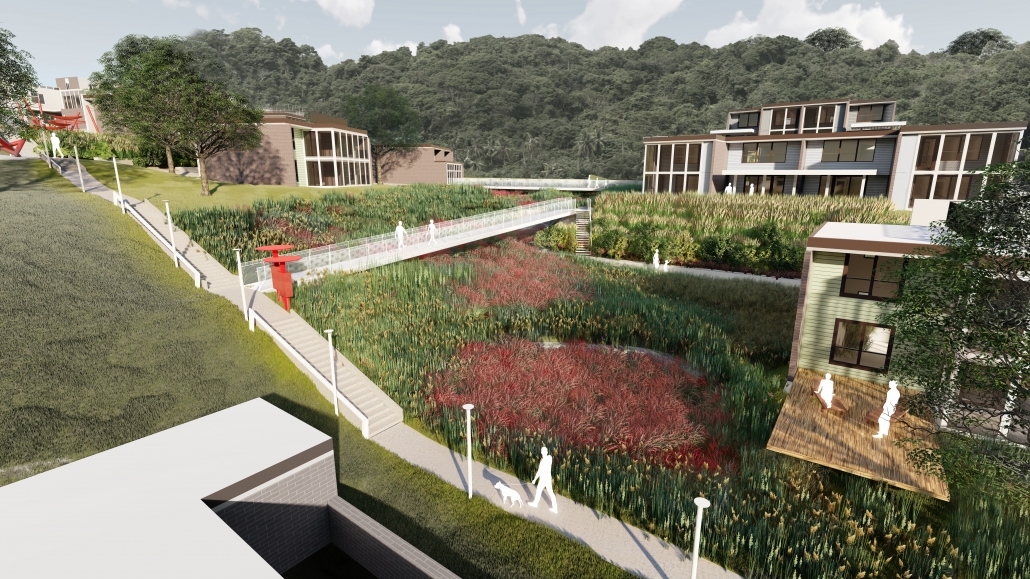 Willow Heights is a 43-year old public housing complex owned by the Fayetteville Housing Authority (FHA) within the federal public housing portfolio administered by the Department of Housing and Urban Development (HUD). The school's design center was commissioned by a local foundation to study an alternative to the FHA's plan to sell the downtown Willow Heights complex to a developer of high-income housing, necessitating relocation of low income residents to another complex outside of downtown. Using equity as a driver of decision making, the studio introduced scenario planning to organize reluctant stakeholders in considering transformations to the five-acre complex.
The objective to create a blended-income neighborhood flattens social distinctions between new units and refurbished housing units such that subsidized and market-rate paying households cannot be identified. Site proposals articulate a new housing landscape that supports healthy neighborhood functioning, including safe, modernized, and appropriately scaled mixed-market housing and a new stormwater management treatment network. Three planning scenarios were prepared, ranging in cost and level of difficulty. The FHA currently sets policy without much community outreach. Scenario planning was used to facilitate more robust decision making among an expanded community of stakeholders in partnership with the FHA, including the City of Fayetteville, housing residents, local/regional civic groups, and policy leaders with an interest in housing.
The decision to sell Willow Heights has sparked a larger community conversation about social justice issues, including projected long-term impacts on relocated residents. Through the application of design thinking that addresses healthy neighborhood design, value capture (positioning the public sector to profitably manage its assets), and social return on investment involving extra-financial values, the studio identified redevelopment opportunities while keeping residents in a centrally located neighborhood. In addition to design, students engaged various stakeholders in interviews including the Willow Heights residents, the FHA staff, and the city code and planning staffs.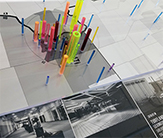 What Would Jane Do?
Gregory Marinic
University of Kentucky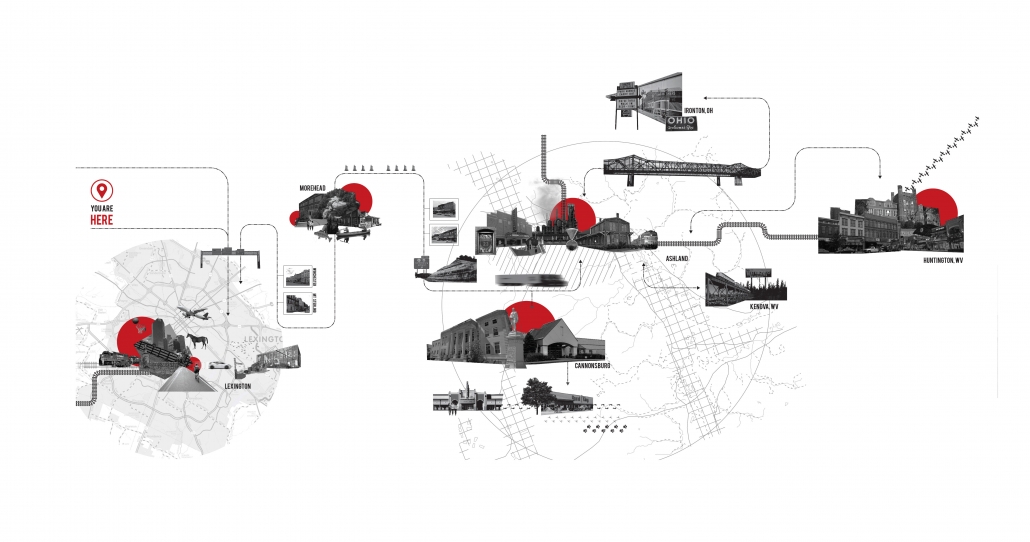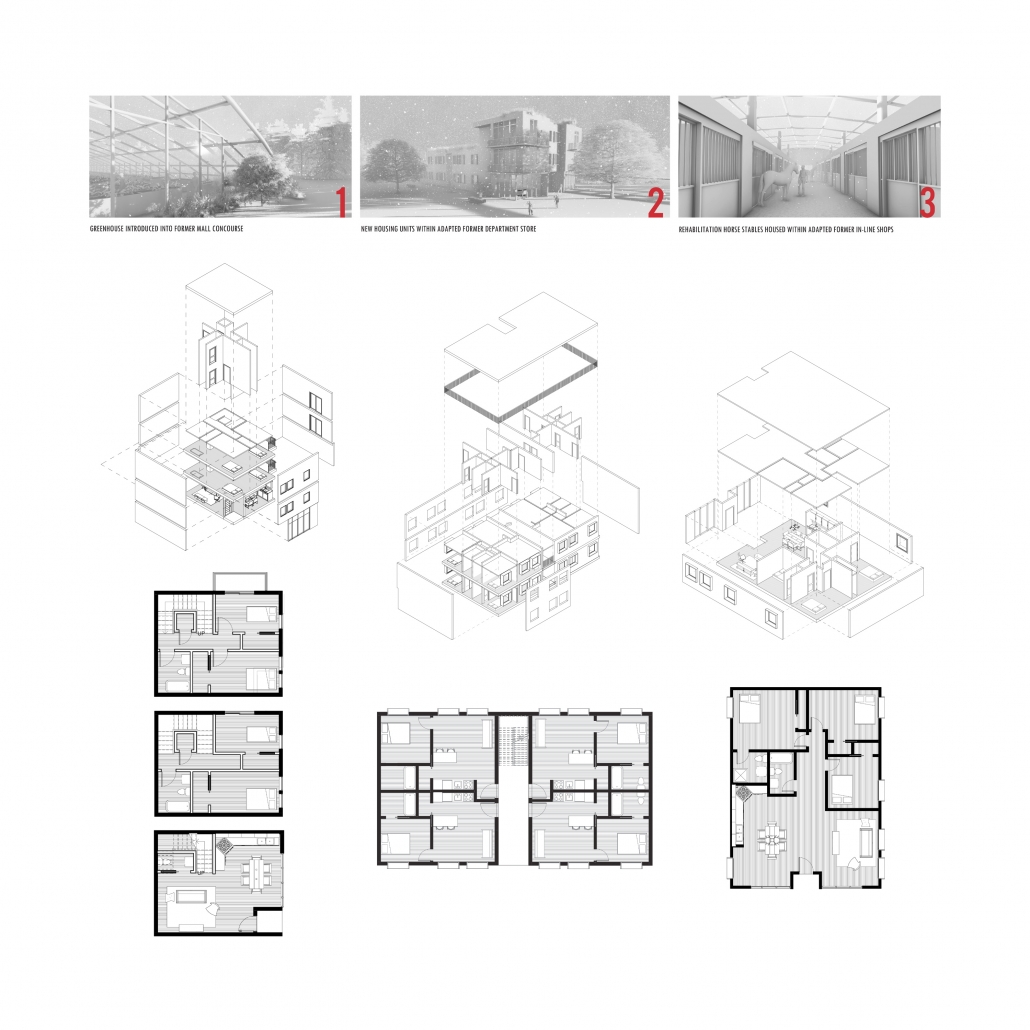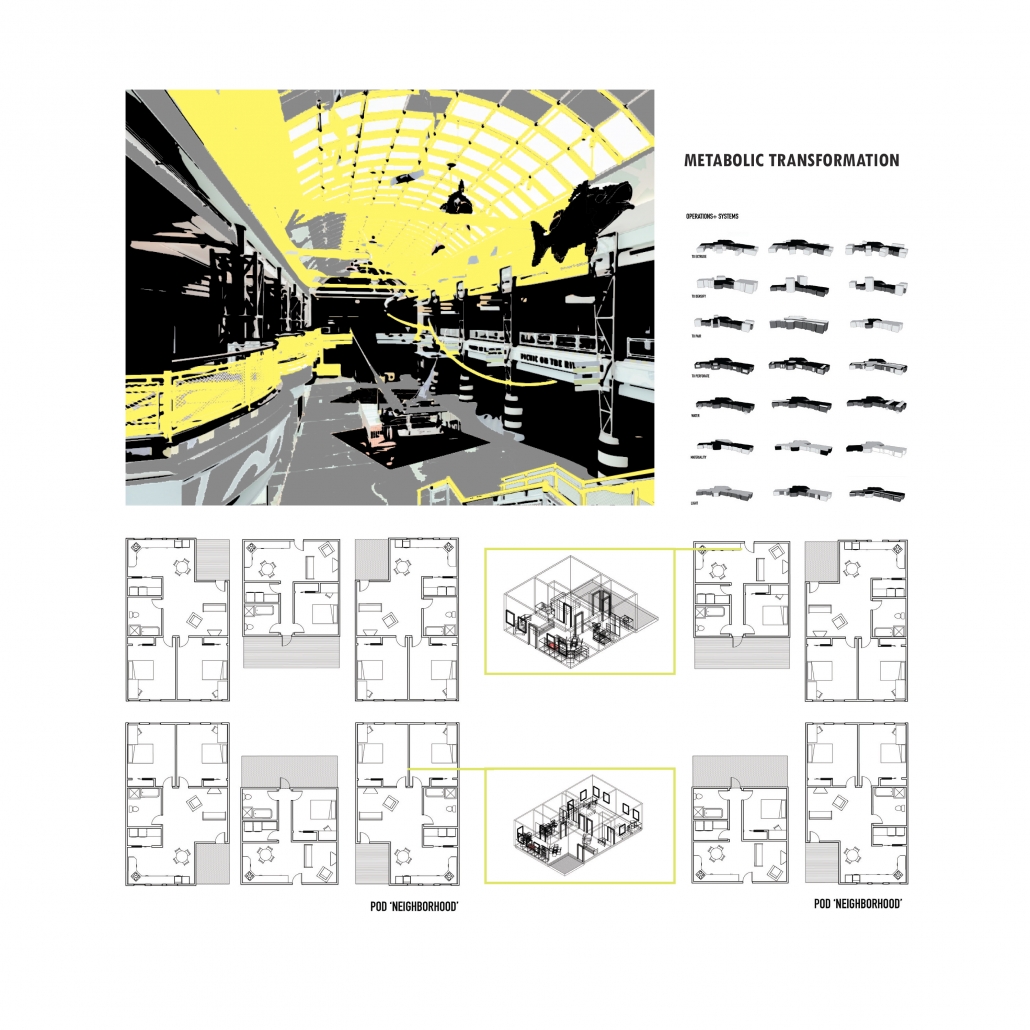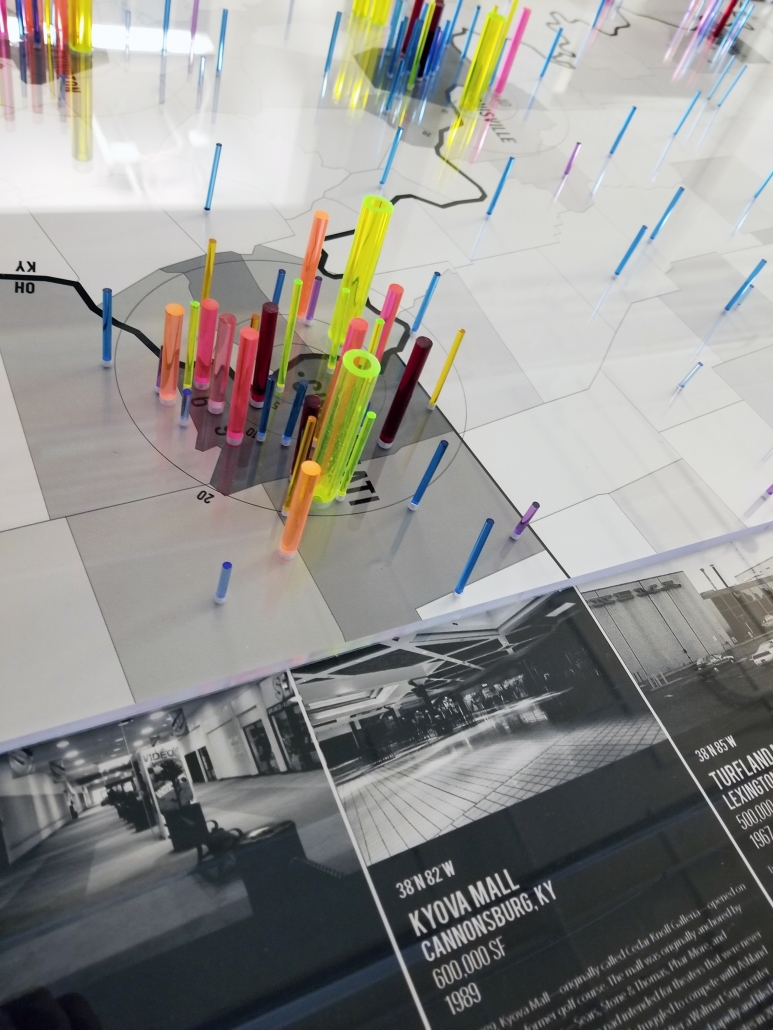 In her seminal 1961 book The Death and Life of Great American Cities, Jane Jacobs theorizes the attributes of socio-economically diverse neighborhoods and how they contribute to the larger organism of the city.
Submitted for review and consideration to the 2019 AIA/ACSA Housing Design Education Award committee, this housing design studio engaged the urban theories of Jane Jacobs and retail obsolescence in the Ohio Valley region as dual catalysts for housing innovation. Based in the REDACTED UNIVERSITY College of Design, this studio introduced students to an interdisciplinary and multi-scalar approach to contemporary design practice with a program incorporating architecture, urban design, interiors, and building conservation.
Gaining an awareness of history, urban theory, and urban-suburban regeneration, students examined the legacy of Jane Jacobs to contemplate how dying shopping malls might serve as unlikely platforms for inclusive housing. The studio began by collectively researching the history of mid-twentieth century American suburbia and shopping malls, as well as the corresponding impact of highway construction on central cities. Critiquing these forces, students interacted with the lessons of Jane Jacobs to speculatively adapt dead malls into mixed-use communities offering complexity, diversity, and housing for all.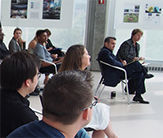 Is Doing Architecture Doing Research?
Elizabeth Martin-Malikian
Kennesaw State University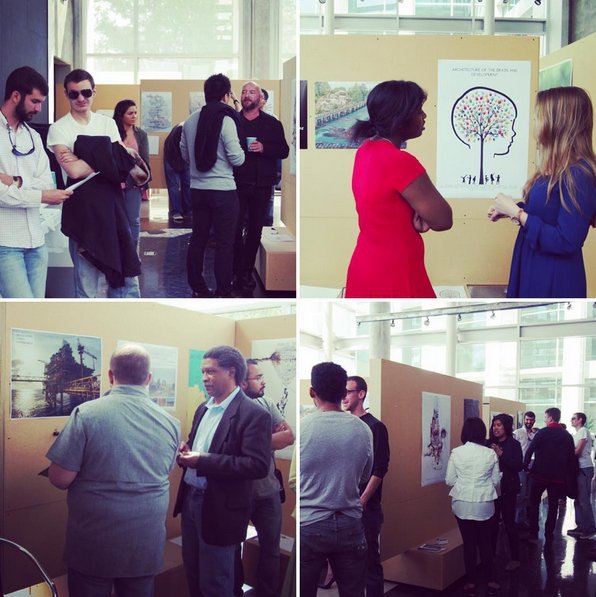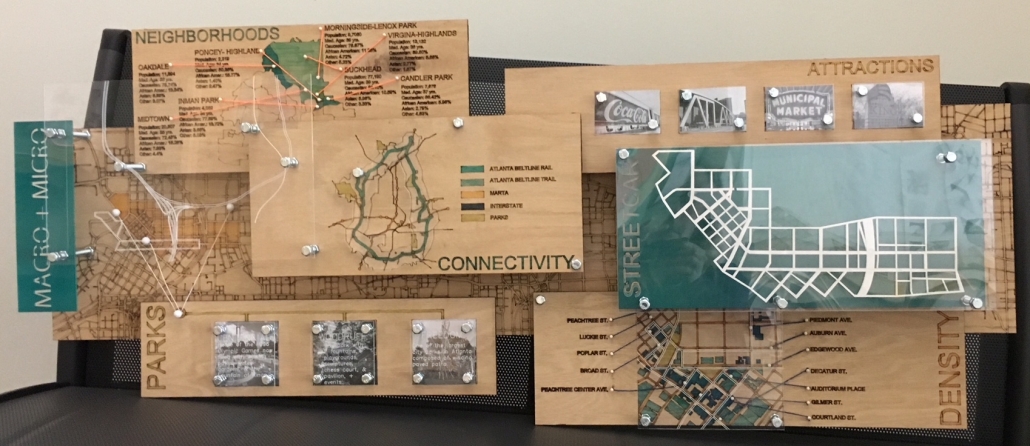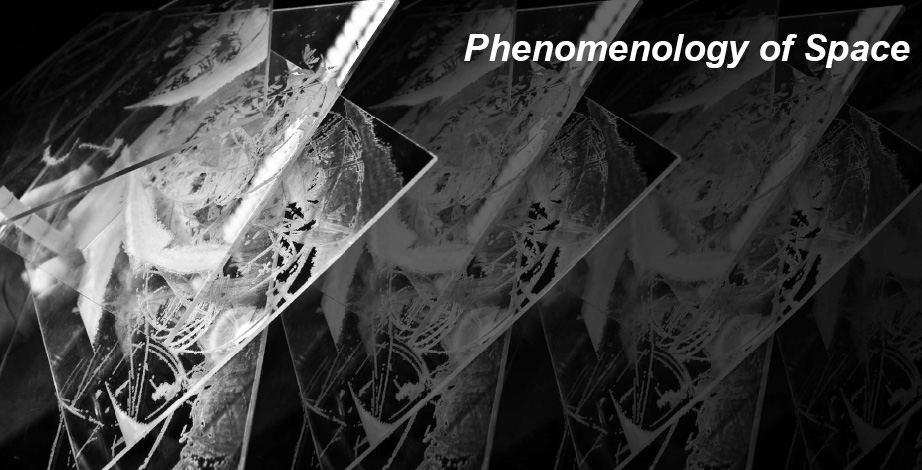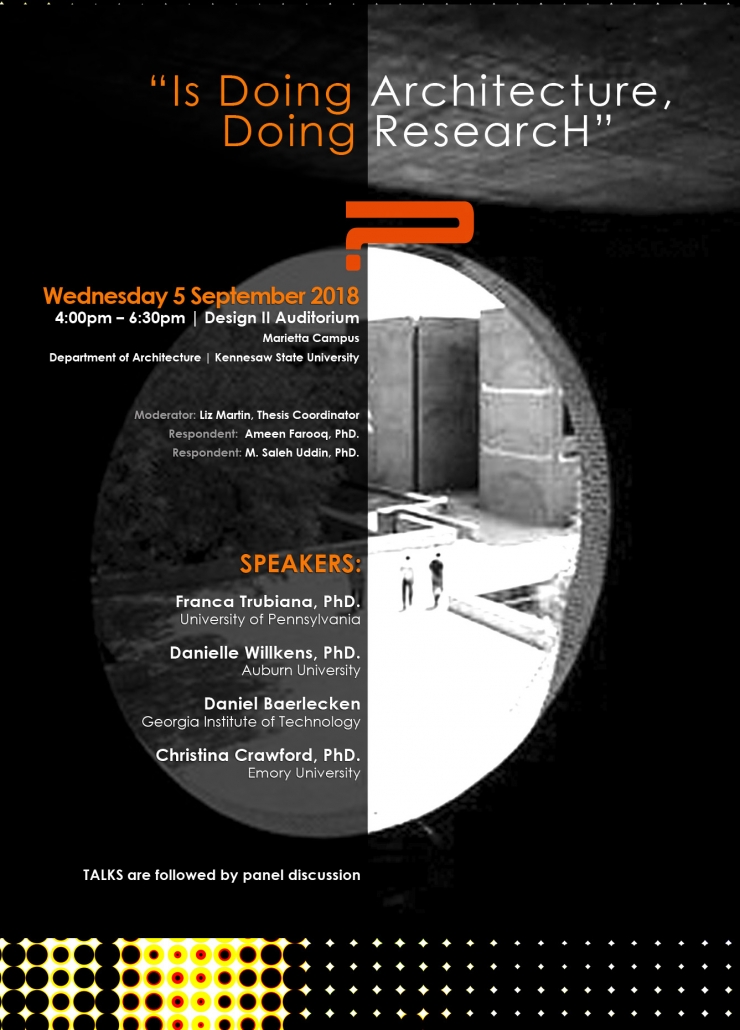 The Thesis is the last major step toward graduation with a first professional degree. It provides an opportunity for the student to systematically explore a coherent line of investigation. The Thesis demands that a student take a position and have something to say that is relevant to the discursive field that it inhabits and/or its wider cultural context. The learning objective for ARCH-5016: Thesis Investigation is for student's research to culminate in a Theorem that serves as the intellectual grounding of the work to be undertaken in Thesis Studio.
Within this framework, students are exposed to a holistic view of architectural practice including not only critical thinking skills, but also entrepreneurial, presentation, and marketing strategies. The course has been reformatted to actively engage with practitioners and creative thinkers by including a research workshop with invited critics; 3-minute thesis exercise to learn to verbally present an idea; roundtable discussion bringing open debate into the fold; and a culminating miniatures exhibition that together serve as a series of events for students to be exposed to a variety of investigative methods and to understand that their thesis position needs to be aligned with the built environment, and therefore, it is not an isolated act.
The learning outcome is twofold where: 1.) students interface with scholars and practitioners to actively engage with the question: Is Doing Architecture Doing Research? and, 2.) faculty actively engage with the question: Is Doing Research Doing Architecture? to create a vehicle for the re-evaluation of pedagogy. Together the fall research roundtable, workshop, exhibition and oral presentations become a way for students to engage in the question what is architectural research; as well as, a way to continually advanced the discussion of what architecture is and what architecture can be.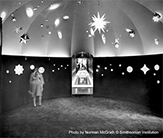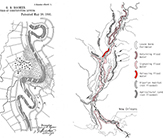 ACSA would like to thank the awards jurors, board of directors, and JAE editorial board for their work in reviewing almost 200 submissions and selecting the above award winners. View past winners.
TM JURY 
Stephen Vogel, U. of Detroit Mercy
Geraldine Forbes Isais, U. of New Mexico
Sharon Johnston, Johnston Marklee & Associates
Chere R. LeClair, LeClair Architects
Sarah Wahlgren, AIAS Rep.
NFT JURY 
Rachel Law, AIAS Rep.
Sarah Wahlgren, AIAS Rep.
Corey Griffin, Portland State U.
Magdalena Garmaz, Auburn U.
DA JURY 
Carlos Reimers, Catholic U. of America
Nichole Wiedemann, U. of Texas at Austin
Maria Arquero De Alarcon, U. of Michigan
CP JURY 
Rashida Ng, Temple U.
Michael Hughes, American U. of Sharjah
Vandana Baweja, U. of Florida
HDE JURY 
Kevin Alter, U. of Texas at Austin
Elizabeth Debs, RISD
Adrianne Steichen, PYATOK
DP JURY 
Francisco Rodriguez-Suarez, U. de Puerto Rico
Elizabeth Danze, U. of Texas at Austin
Judith Sheine, U. of Oregon

CA JURY 
Jori Erdman, Louisiana State U.
Marilys Nepomechie, Florida International U.
Julian Bonder, Roger Williams U.
FD JURY 
Grace La, Harvard U.
Kelly Bair, U. of Illinois at Chicago
Dan Wheeler, U. of Illinois at Chicago
DB JURY 
Francis Lyn, Florida Atlantic U.
Frank Flury, Illinois Institute of Technology
Linda Samuels, Washington University in St. Louis

PL JURY
Jeff Day, U. of Nebraska
John Cays, NJIT
Richard Borrelli, WBRC Architects Engineers
Lisa M. Chronister, City of Oklahoma City Planning Department
JAE Best Article Award Jury
JAE Editorial Board
ACSA Board of Directors