May 22, 2019
Architecture Networks: Building Connections between Collections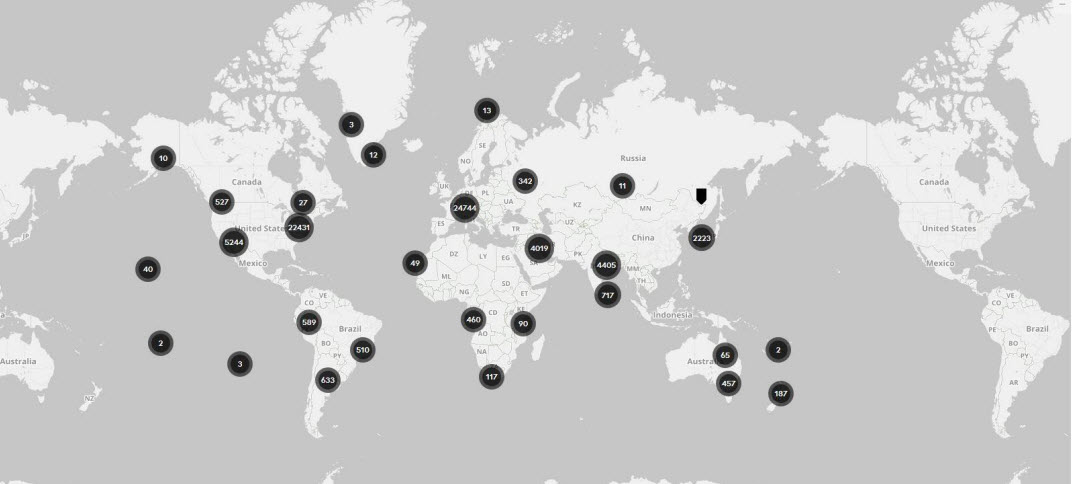 AASL column, May 2019
Lucy Campbell and Barbara Opar, column editors
Architecture Networks: Building Connections between Collections
Column by Aimee Lind, Reference Librarian, Getty Research Library (alind@getty.edu)
Much of the contact faculty and students have with architecture librarians takes the form of reference or collection development requests. Yet, as professionals, architecture librarians are also actively engaged in seeking ways of increasing access to resources. Open discussions on such issues are more than professional development. They serve to help us look for means and opportunities to improve the user experience. Initiatives like the one I describe below are aimed at taking on these challenges and developing new tools for our constituents.
This column originally appeared on ARCHSEC: the official website of the Art Libraries Society of North America Architecture Section.
For those of you who weren't able to attend the ARLIS conference in Salt Lake City at all or were simply unable to attend the Architecture Networks panel, I wanted to share a summary of the content of the session and provide a place for feedback on the potential future form(s) a project like this might take.
The idea for the panel was sparked by conversations with colleagues over the past few years regarding ways we could increase discovery of our own architecture resources, highlight links to complementary collections, identify connections between collaborators, and facilitate creation of and access to metadata at a deeper level in order to bring to light the important contributions of historically marginalized groups within architecture and its affiliated professions. As we pondered how something like this might work, we began to focus on the component parts necessary to construct these architecture networks virtually:
rich, authoritative data on the people, places, and events critical to the study of the built environment
standardized, controlled vocabularies that can help link this data effectively
a flexible underlying system for data management
a user-friendly interface for discovery, and, most importantly…
individuals willing to put in the work to make it all happen.
I invited a group of esteemed panelists to speak to these essential elements in order to explore the feasibility of developing a freely available, comprehensive, authoritative scholarly resource devoted to the study of the built environment.
Alan Michelson, Head of the Built Environments Library at the University of Washington, discussed the past development and potential future directions of the Pacific Coast Architecture Database.
Margaret Smithglass, Registrar and Digital Content Librarian at Columbia University's Avery Library, spoke about the challenges encountered while developing the Built Works Registry, as well as considerations for the future of the project.
Robin Johnson, Vocabularies Editor at the Getty Research Institute, detailed relevant authority work done within the Getty Vocabularies (ULAN and CONA, in particular).
and
Annabel Lee Enriquez, Associate Project Manager at the Getty Conservation Institute, provided an overview of Arches, an open source heritage inventory and management platform, and consider how it might be used for a collaborative project of this type.
Our goals were threefold:
to learn about projects, tools, systems, and standards relevant to the study of the built environment
to establish what a comprehensive, collaborative resource might look like and whom it might serve and
to gauge interest in participation at any level, from individuals contributing data to institutions facilitating larger initiatives
We'd allocated ample time for the engaging discussion that followed the presentation. Happily, many members of the audience indicated that they thought this was a project worth pursuing and several signed up to be part of working group(s) going forward. We hope some of you might like to do the same! Please have a look at the PowerPoint slides. Our goal in the coming months is to identify a preliminary dataset that could serve as a proof of concept for a collaborative grant. Interested? Questions? Please be in touch!  You can reach me at alind@getty.edu.