2022 AIA/ACSA Topaz Medallion for Excellence in Architectural Education awarded to Deborah Berke
The Board of Directors and the Strategic Council of the American Institute of Architects (AIA) along with the Association of Collegiate Schools of Architecture (ACSA) today announced Deborah Berke, FAIA, as the 2022 recipient of the AIA/ACSA Topaz Medallion for Excellence in Architectural Education.
The AIA/ACSA Topaz Medallion honors an individual who has been intensely involved in architecture education for more than a decade and whose teaching has influenced a broad range of students.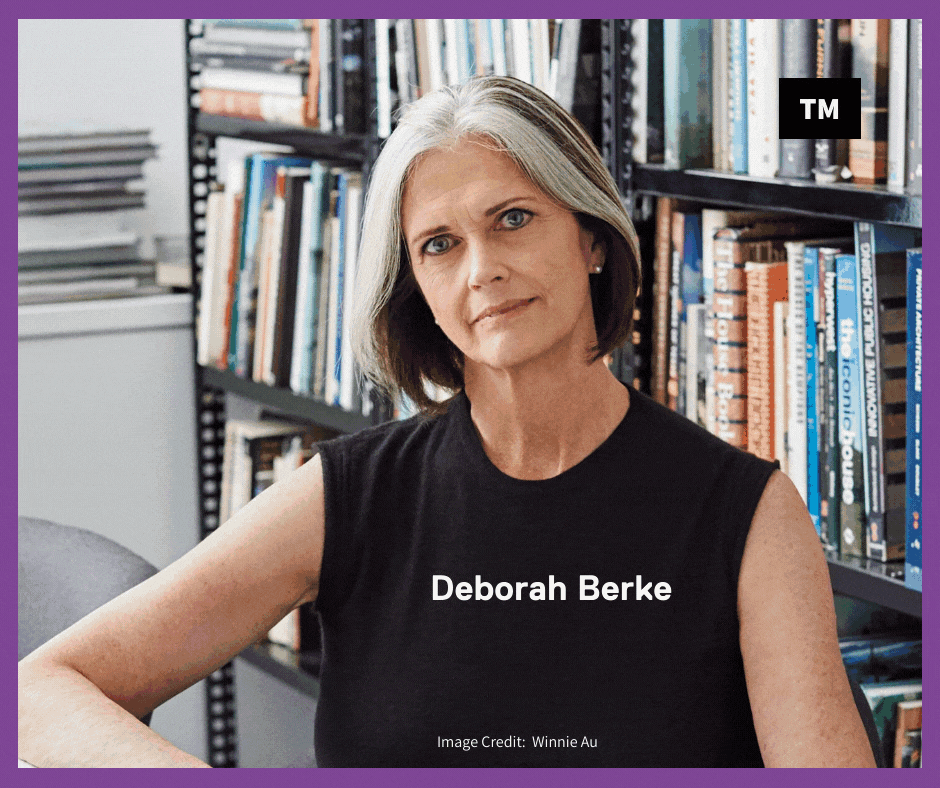 Berke's teaching career began shortly after her graduation from the Rhode Island School of Design when she founded an architecture education program for high school students at New York's Institute for Architecture and Urban Studies. Students enrolled in the program were presented with a broad range of perspectives on architecture and the city, which helped them better understand the built environment's forms and creation.
Those early experiences, coupled with the cross-disciplinary, art-based education she received, greatly influenced her teaching at her alma mater, the University of Miami; University of California, Berkeley; and the Yale School of Architecture, where she has served as dean since 2016, the first woman to lead the school. Last year, she was appointed to a second term based on the success of her initiatives to diversify the faculty and student body and to support cross-disciplinary initiatives. Her efforts include the Yale Center for Ecosystems in Architecture, the school's first architectural sciences lab, and the introduction of an urban studies major for undergraduates.
As Yale's dean, she has embedded her engaged approach in every graduate architecture student's education. She partnered with the school's renowned Building Project, where first-year students design and build a house in New Haven, with an organization that helps find permanent housing for people experiencing homelessness. Additionally, she supports the creation of a collaborative course that aims to investigate and end the practice of slavery in the construction supply chain.
Through the combination of Berke's ethics, educational experience, and keen understanding of spaces that support creativity and learning, her practice, New York's Deborah Berke Partners, has assembled an expansive portfolio of projects for institutions of higher learning. Since 1982, clients such as Yale, Princeton University, and the University of Pennsylvania have looked to the firm to create flexible and welcoming learning spaces that are reflective of each school's culture and mission. The firm's work has been lauded with the National Design Award from the Cooper Hewitt, Smithsonian Design Museum and dozens of awards from local and state AIA chapters. Recently, in keeping with Berke's values, the firm expanded from three to 11 partners. The move increased the number of women and partners of color while reinforcing a multigenerational leadership structure.
In her roles as professor and practitioner, Berke has evolved critical design thinking and equipped tomorrow's architects with the skills to face pressing societal and environmental challenges for the greater good. Her insightful leadership and distinct contributions to the profession ensure that her influence will continue to reverberate for generations.
Visit AIA's website to learn more about Berke's selection as the AIA/ACSA 2022 Topaz Medallion recipient.
Amanda Gann
Creative Lead of Communications and Marketing
202-785-2324
agann@acsa-arch.org