Assessment in Architectural Education
This series is produced by the Association of Collegiate Schools of Architecture (ACSA) as an aid to its member programs as they develop programmatic assessment systems. Although regular reference is made to the National Architectural Accreditation Board (NAAB) and its 2020 Conditions for Accreditation, the practices and opinions contained in the series do not represent the official policy or position of NAAB.
Administrators and faculty are invited to join ACSA's Assessment Workshops to develop new tools or improve existing tools to assess student outcomes and the architecture program. These interactive sessions are designed to engage schools at various stages in the process.
NAAB's 2020 Conditions for Accreditation give schools unprecedented flexibility to design curricula that best reflect the program's mission, vision, and institutional context. However, schools are also responsible for more self-assessment and documentation of student outcomes. These sessions are designed to help programs thrive under this new model.
Workshop Leader
Herb Childress, PhD has worked with dozens of colleges and universities, focusing on assessment, accreditation, and faculty development, and has written two books on career paths in higher education. He is the former Dean of Research and Assessment at the Boston Architectural College, and holds a bachelor's degree in architecture from the University of California at Berkeley, and a PhD in architecture from the University of Wisconsin–Milwaukee.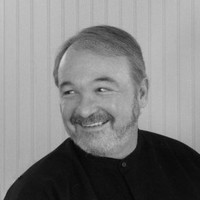 Program Assessment in Architecture and Design Education: Methods and Strategies for Continual Improvement on Your Own Terms
This new book describes both the practices and the opportunities of assessment in design education. Assessment can be an important lever for the pursuit of equity and inclusion, and for communication with stakeholders. Assessment can improve curricular alignment, and help your program to pursue your own unique mission. This plainspoken handbook is designed to help architecture programs at any level of development to create, improve, and make use of relevant and powerful systems of assessment.
Principles of Assessment in Design Education
November 18, 2021 | 6:00–7:30 pm ET
This 90-minute workshop will help schools name their current assessment practices, and investigate ways that they can become stronger and more systematic. It will also help participants to set priorities for areas of assessment not currently undertaken. We will explore ways to assess four major areas of program performance: mission achievement, curricular coherence, equity of opportunity, and excellence in design. This is an active workshop best suited for teams of representatives from each participating school, so that teams can begin their deliberations together, and learn from what other programs have done.
*For questions or help on getting registered, please contact Danielle Dent, ddent@acsa-arch.org.
ACSA Member Schools                            $250  (Registration for up to 6 faculty members per school)
Nonmember Schools                                $500  (Registration for up to 6 faculty members per school)
Focusing Your Program's Assessment
November 30, 2021 | 7:00–8:30 pm ET
This webinar presents case studies for tying student and program assessment to broader goals. Speakers from three architecture programs will describe efforts to use assessment in revising their curricula, connecting to their college's overarching goals, leveraging data and resources to set intentional student outcome goals, and engaging in collaborative equity-minded inquiry for continuous improvement and purposeful action.
This event also celebrates the release of ACSA's new book Program Assessment in Architecture and Design Education by Herb Childress.