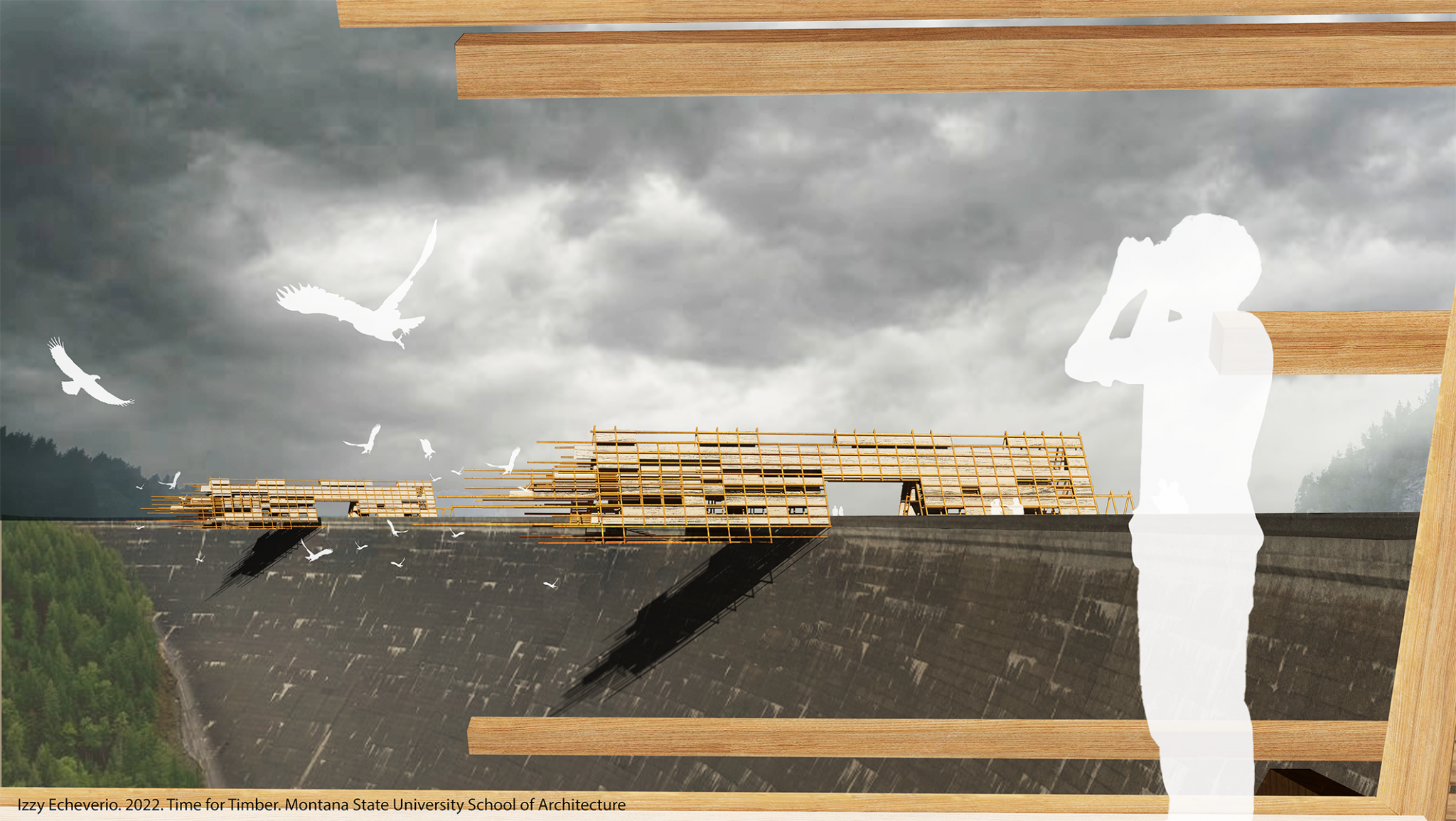 Tyler Swingle, University of Texas at Austin
Wood is a unique material. It is a renewable resource with a cellular structure that offers a variety of abilities to swell, shrink, bend and absorb in a responsive manner. Further, its ability to sequester carbon, regrow in cycles, flex for adaption and reuse, and provide unique warm aesthetics sets it apart from other architectural materials. However, as a standardized and mass produced tool for construction, the uniqueness and variety of wood as an architectural material and a building resource is underused and underdeveloped. In dialogue with the timber industry of East Texas and existing material research, this studio will decouple wood as a tool from the expected production and construction methods of contemporary architecture. Rather than conforming to conventions, students will prototype, digitize and develop new formal and performative designs that emphasize the unique material characteristics of wood and speculate on new timber construction standards. 
Jana VanderGoot & Patricia Cossard, University of Maryland 
Generation Softwood is an approach to teaching about embodied energy and timber construction that brings exciting innovations in the area of social justice and construction sustainability education into alignment with national and international level priorities as outlined by the Softwood Lumber Board (SLB) in the areas of wood code, innovation and conversion, and communication. Teaching and course development for Generation Softwood will focus on building skills and expanding knowledge about alternative histories of heavy timber and mechanically-fastened mass timber construction, code development for NLT and DLT construction, small-scale fabrication facilities and techniques that support non-specialized work forces in local tribal communities, and land management practices that include prescribed forest thinning, biomass residuals storage, and verifiable carbon accounting on public and private lands.
Course Content Not Available: This course proposal is continuing their search for partner funding to publish the work in the near future.