Architects play a crucial role in addressing both the causes and effects of climate change through the design of the built environment. Innovative design thinking is key to producing architecture that meets human needs for both function and delight, adapts to climate change projections, continues to support the health and well-being of inhabitants despite natural and human-caused disasters, and minimizes contributions to further climate change through greenhouse gas emissions. Preparing today's architecture students to envision and create a climate adaptive, resilient, and carbon-neutral future must be an essential component and driving force for design discourse.
Given their long lifespan, new buildings must be designed to address solutions to climate change and to respond to its projected impacts, well into the second half of the 21st Century and beyond. As with the COTE Top Ten award for built work by design professionals, COTE Top Ten for Students allows designs to be characterized in terms of 10 measures ranging from Community to Water to Wellness.
The American Institute of Architects Committee on the Environment (AIA COTE), in partnership with the Association of Collegiate Schools of Architecture (ACSA), is pleased to announce the fifth annual AIA COTE Top Ten for Student Competition: INNOVATION 2030. The program challenges students, working individually or in teams, to submit projects that use a thoroughly integrated approach to architecture, natural systems, and technology to provide architectural solutions that protect and enhance the environment. The competition will recognize ten exceptional studio projects that seamlessly integrate adaptive, resilient, and strategies for moving towards carbon-neutral operation within their broader design concepts.
Successful responses should demonstrate design moving towards carbon-neutral operation through a creative and innovative integration of design strategies such as daylighting, passive heating and cooling, materials, water, energy generation, and other sustainable systems, through a cohesive and beautiful architectural understanding. Issues to consider include community enhancement, land use and effect on site ecology, bioclimatic design, energy and water use, impact on health and wellness, approach to environmental quality, materials and construction, adaptation, long-life considerations, and feedback loops. Entries will also be judged for the success and innovation that the project has met the COTE Top 10 Measures, adaptation, and resilience, with particular emphasis on design excellence.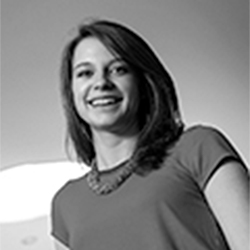 Mary Demro
Montana State University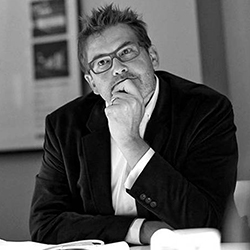 David Dowell
El Dorado Inc.
 Bradford Grant
Howard University
 Matthew Noblett
Behnisch Architekten/Partners
The competition is open to students from ACSA Member Schools from the U.S., Canada and Mexico. The competition is open to upper level students (third year or above, including graduate students). Students are required to work under the direction of a faculty sponsor. Submissions will be accepted for individual as well as team projects. Teams must be limited to a maximum of three students.
Students are invited to submit their studio projects. Entries must be buildings, but can be of any program, at any scale, in any location. Projects can be a remodel or adaptive re-use. Work should have been completed in a design studio or related class from January 2018 – present.
Ten projects will be chosen for recognition at the discretion of the jury. Winners and their faculty sponsors will be notified of the competition results directly. Winning projects will be announced and displayed at the AIA National Convention in Las Vegas, Nevada June 6–8, 2019. Winning projects will also be promoted on the ACSA & AIA COTE websites. 
Award + Student Internship
Each of the top 10 winning projects will receive a $500 stipend to attend the AIA National Convention in Las Vegas, Nevada June 6–8, 2019. Winning students (individuals and team members) will be offered a paid summer internship at an architecture firm doing leading work in sustainable design. Students will specify their top choices from participating firms and internships will be assigned by lottery.
Winning students will specify their top choices from participating firms and internships will be assigned by lottery. Firms may request Student's resume and portfolio, and arrange a phone or video interview with the Student to discuss the internship opportunity. After discussing the internship opportunity, if for any reason the Firm or Student decides the internship is not in their best interest, either may decline the offer and the Student will not receive an alternate paid internship opportunity. Firm and Student will be responsible for finalizing the employment agreement, start date, end date, compensation, and all other details. Students must be legally eligible to work where the internship is offered (in the U.S. or Canada).
If your firm is interested in possibly offering a summer internship to one of the winner of the 2019 COTE Top Ten for Students Competition please contact Eric Ellis, eellis@acsa-arch.org.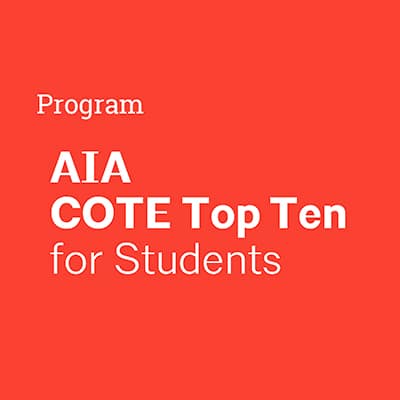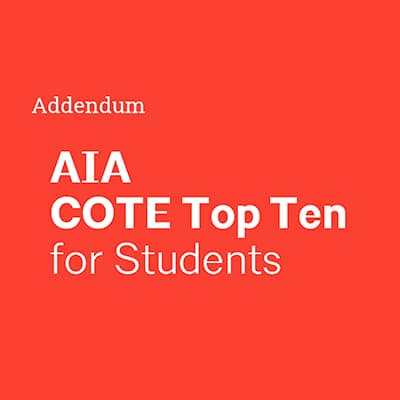 Competition Organizers & Sponsors
Edwin Hernández
Programs Coordinator
ehernandez@acsa-arch.org
202.785.2324
Eric W. Ellis
Senior Director of Operations and Programs
202-785-2324
eellis@acsa-arch.org