Honorable Mention: Transcend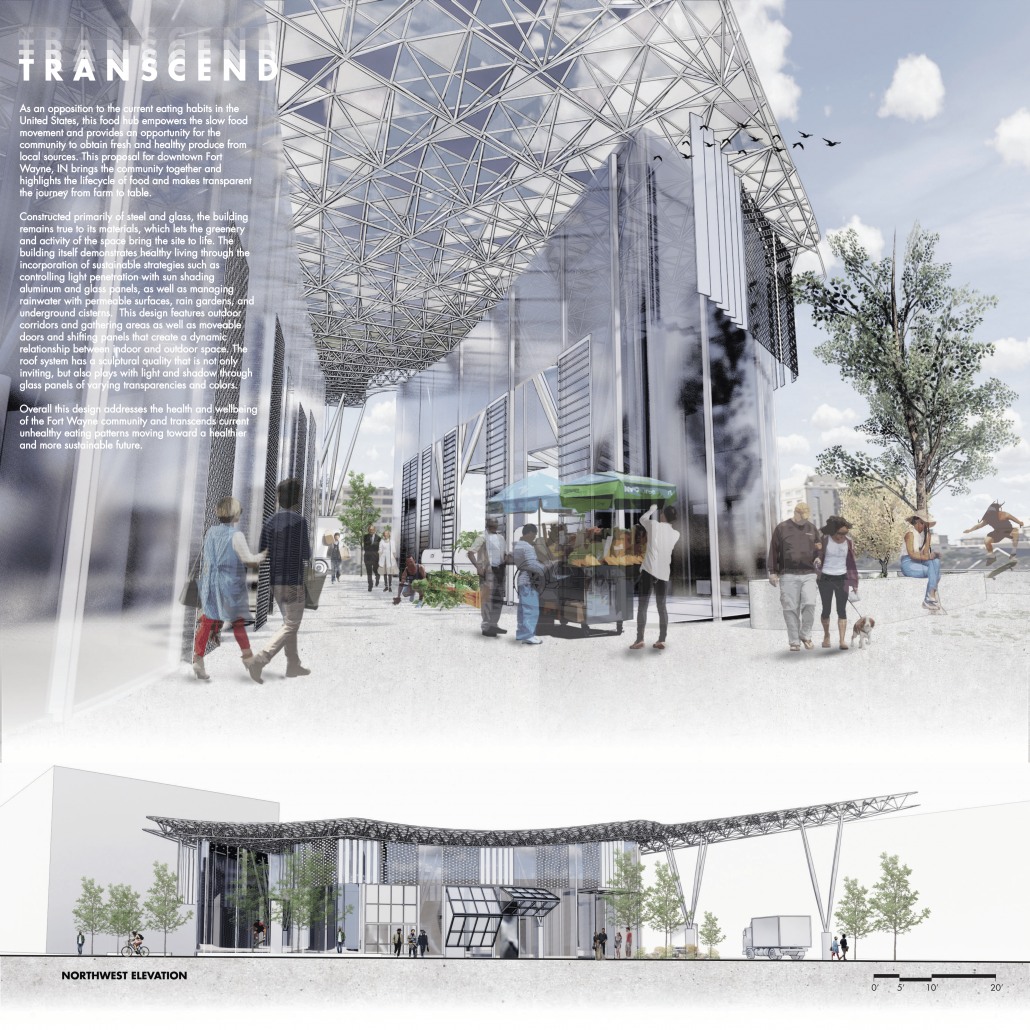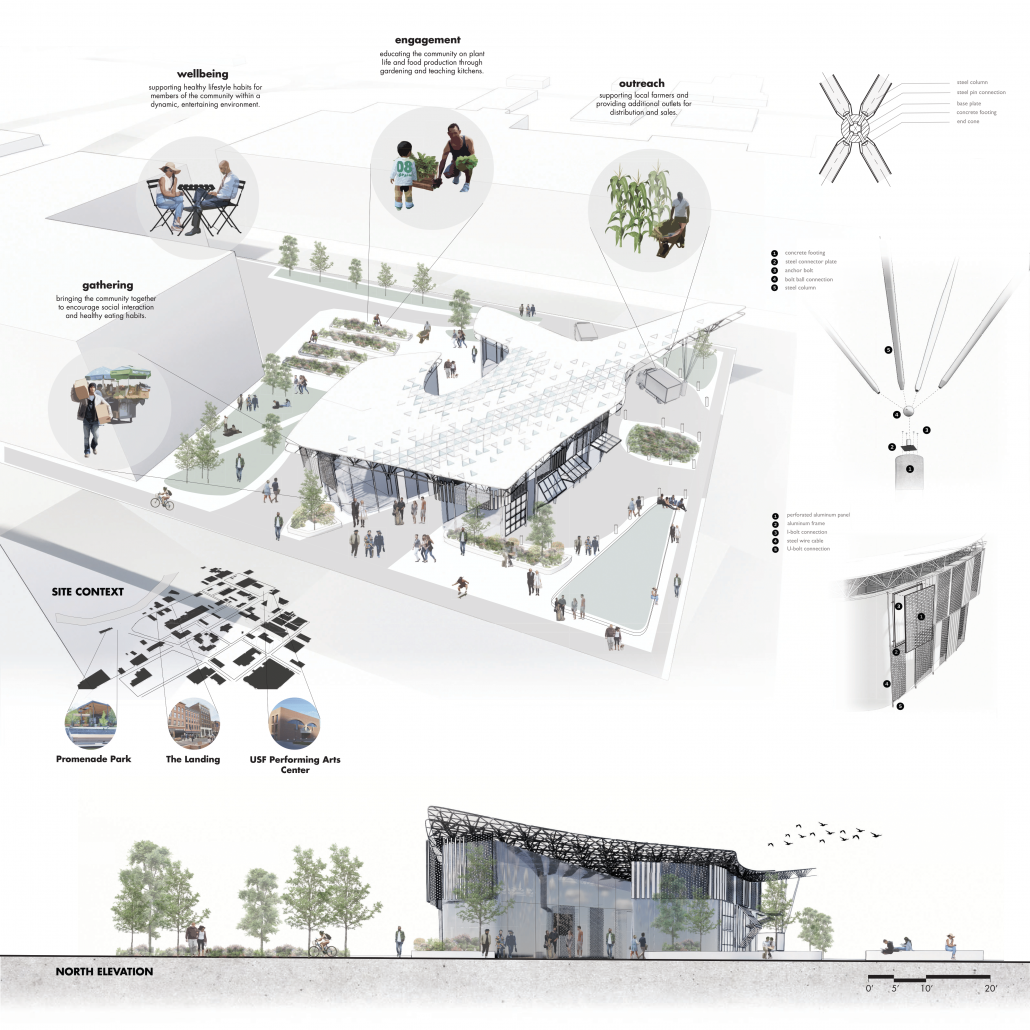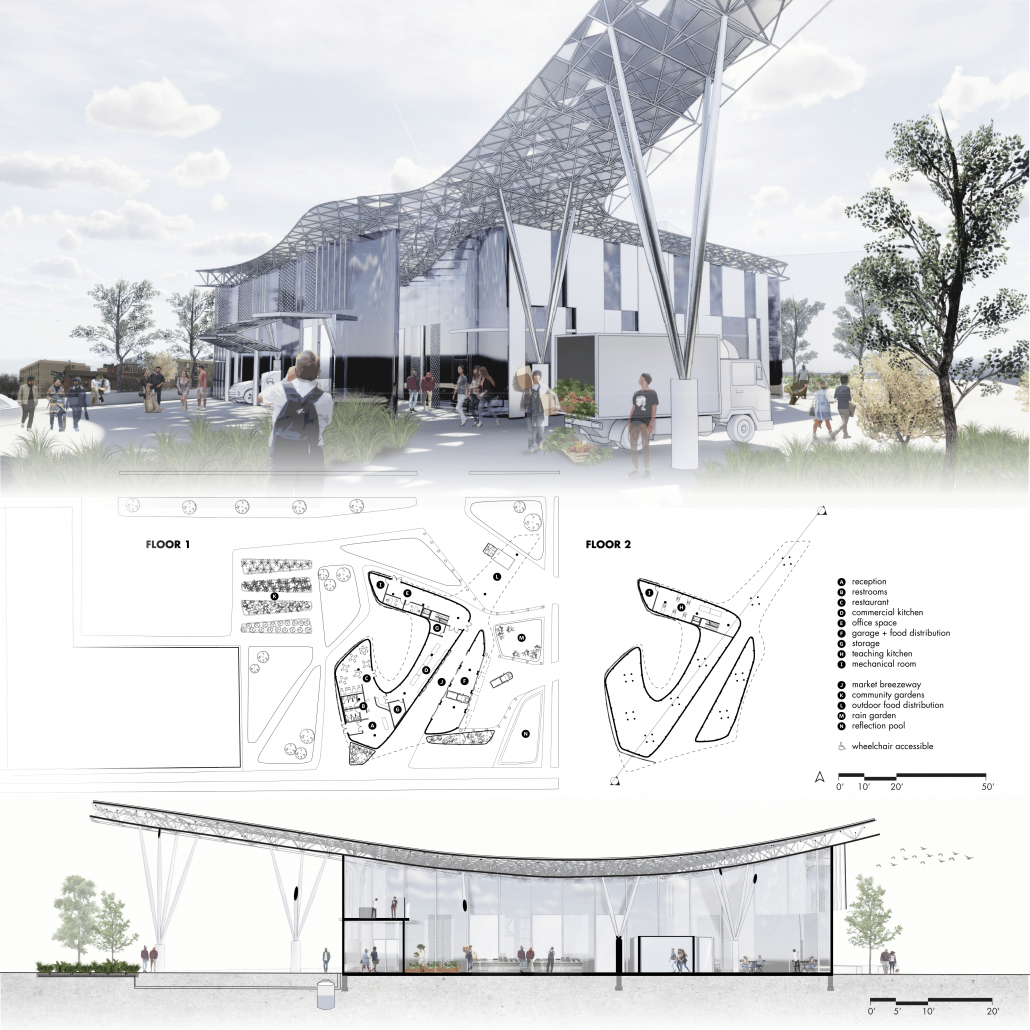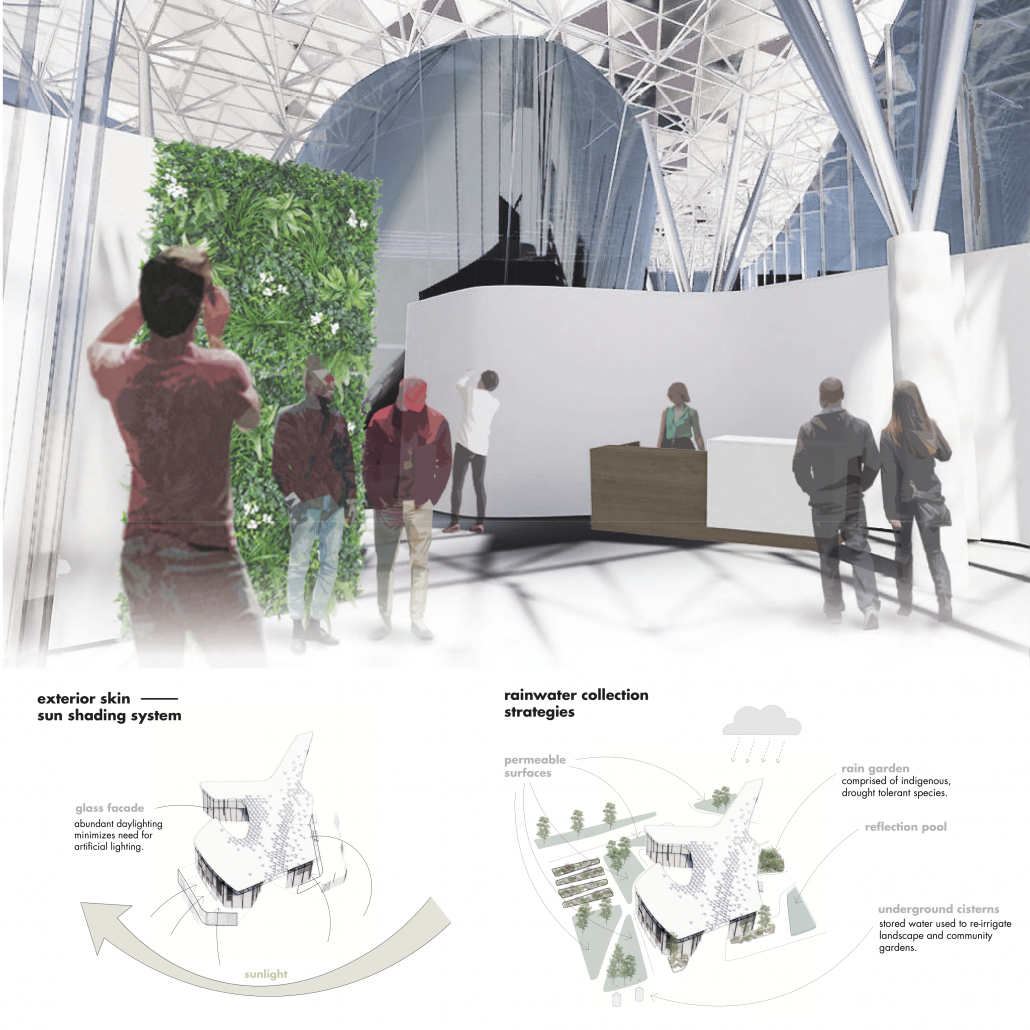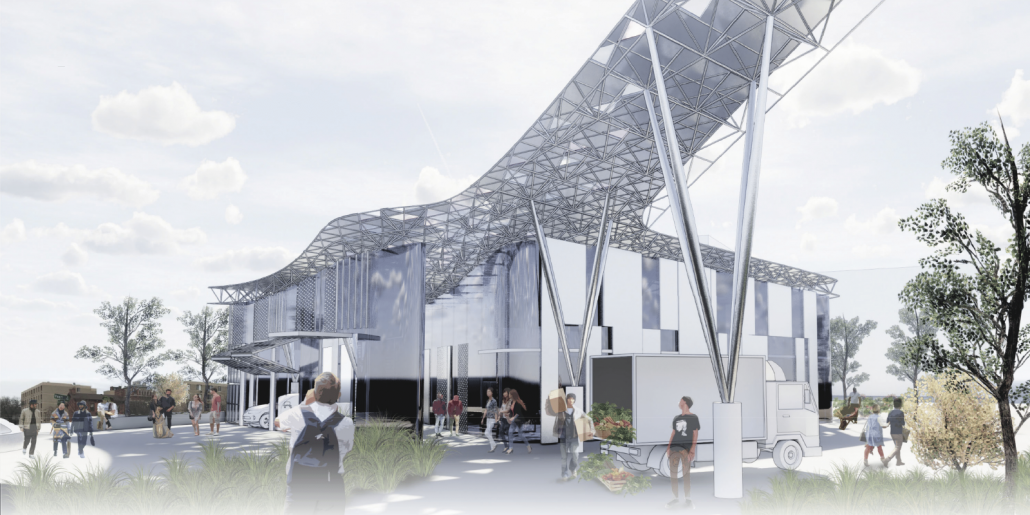 Student: Allison Loth
Faculty: Timothy Gray
School: Ball State University
Transcend
is selected for an honorable mention for its innovative cantilevered canopy design. The steel space frame truss feels organic and would have a lasting impact on the inhabitants.
As an opposition to the current eating habits in the United States, this food hub empowers the slow food movement and provides an opportunity for the community to obtain fresh and healthy produce from local sources. This proposal for downtown Fort Wayne, IN brings the community together and highlights the lifecycle of food and makes transparent the journey from farm to table.
Constructed primarily of steel and glass, the building remains true to its materials, which lets the greenery and activity of the space bring the site to life. The building itself demonstrates healthy living through the incorporation of sustainable strategies such as controlling light penetration with sun shading aluminum and glass panels, as well as managing rainwater with permeable surfaces, rain gardens, and underground cisterns. This design features outdoor corridors and gathering areas as well as moveable doors and shifting panels that create a dynamic relationship between indoor and outdoor space. The roof system has a sculptural quality that is not only inviting, but also plays with light and shadow through glass panels of varying transparencies and colors.
Overall this design addresses the health and wellbeing of the Fort Wayne community and transcends current unhealthy eating patterns moving toward a healthier and more sustainable future.
GATHERING | bringing the community together to encourage social interaction and healthy eating habits.
WELLBEING | supporting healthy lifestyle habits for members of the community within a dynamic, entertaining environment.
ENGAGEMENT | educating the community on plant life and food production through gardening and teaching kitchens.
OUTREACH | supporting local farmers and providing additional outlets for distribution and sales.