Honorable Mention: Fusion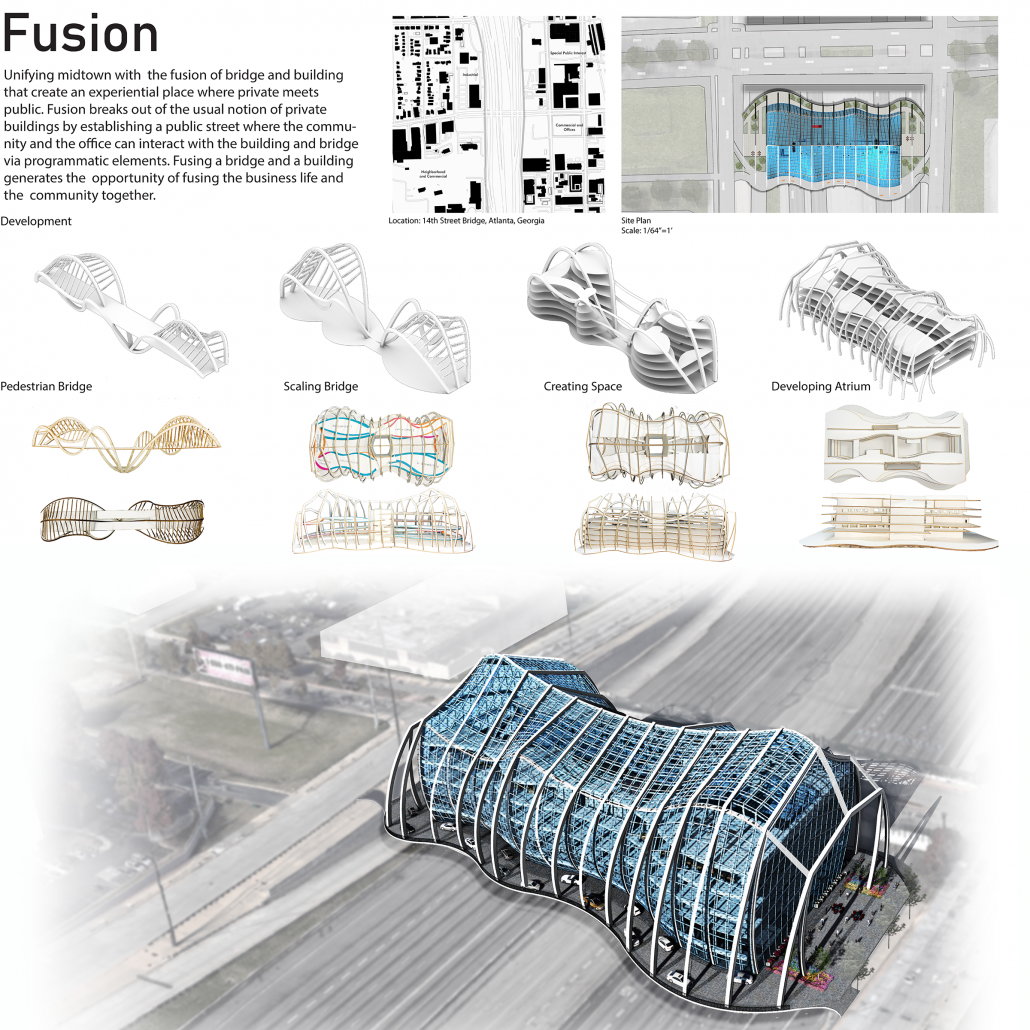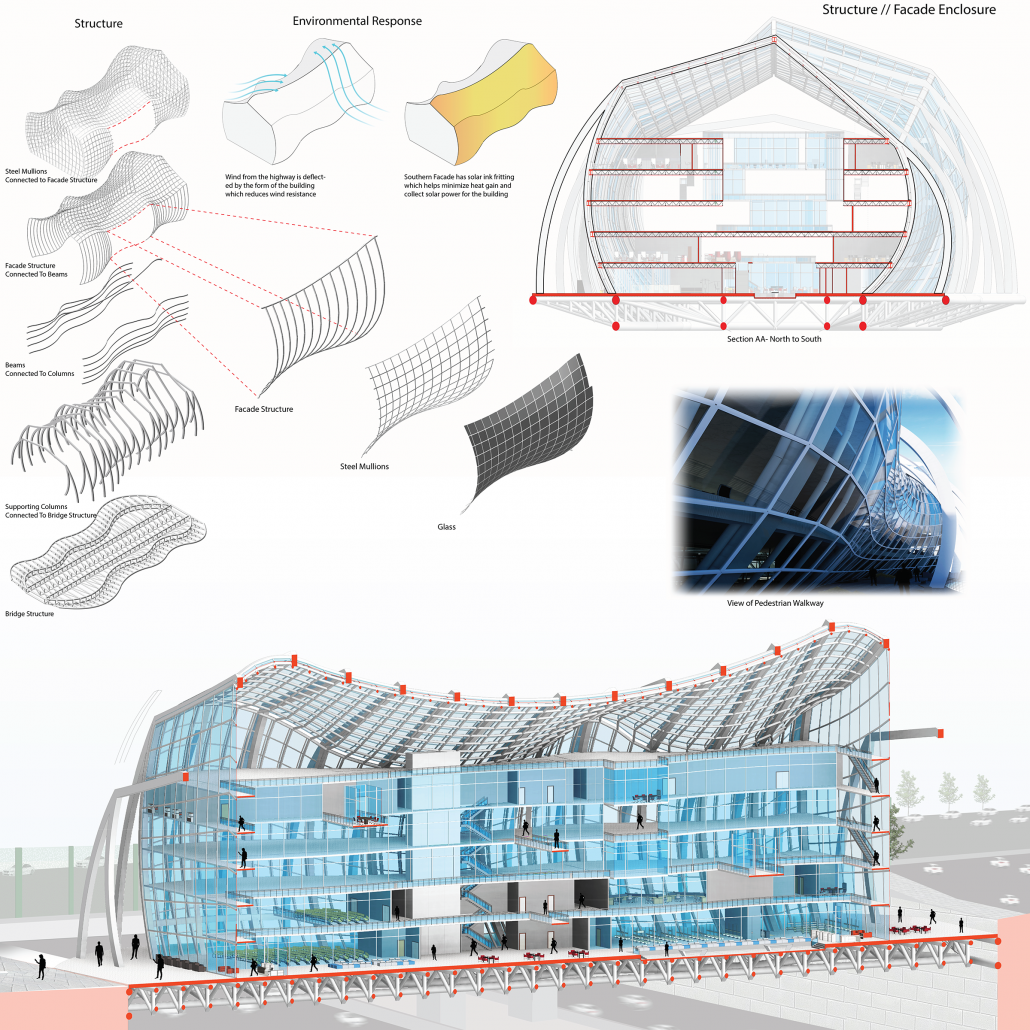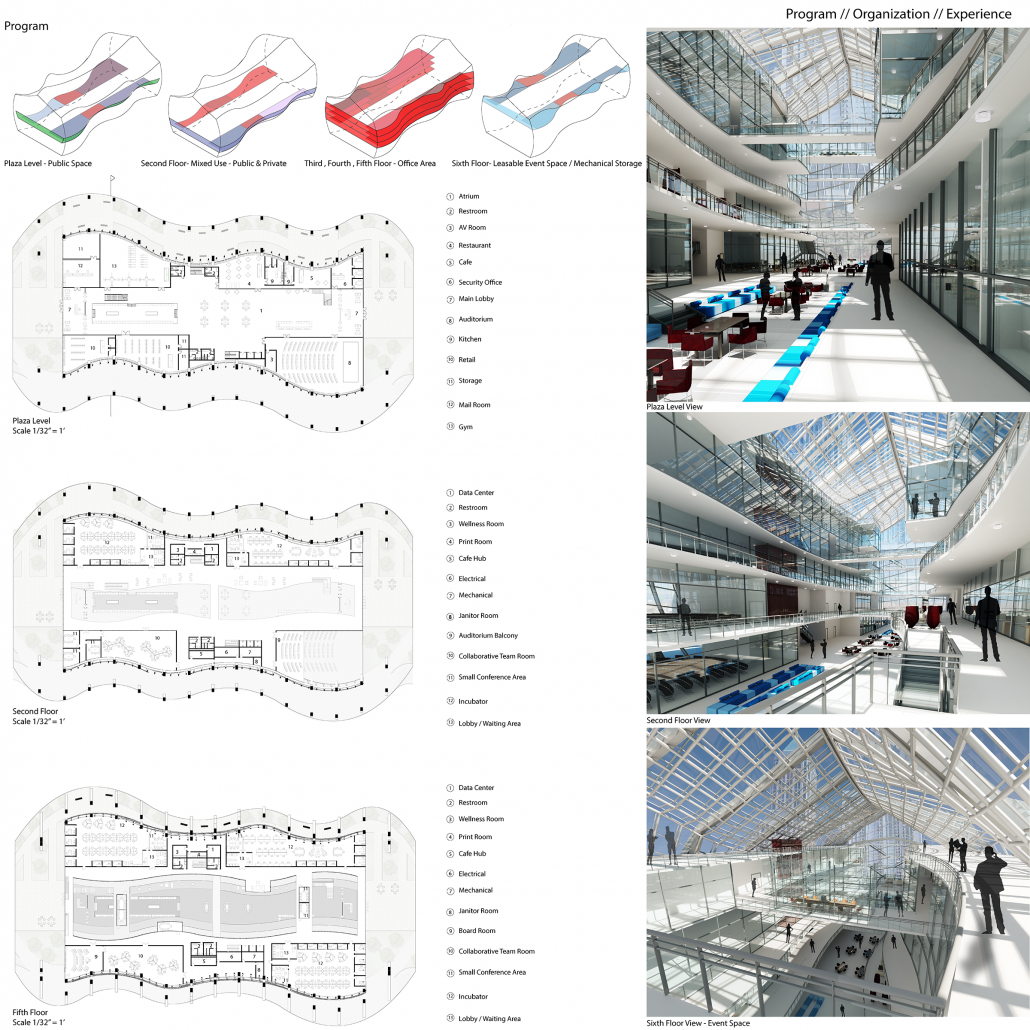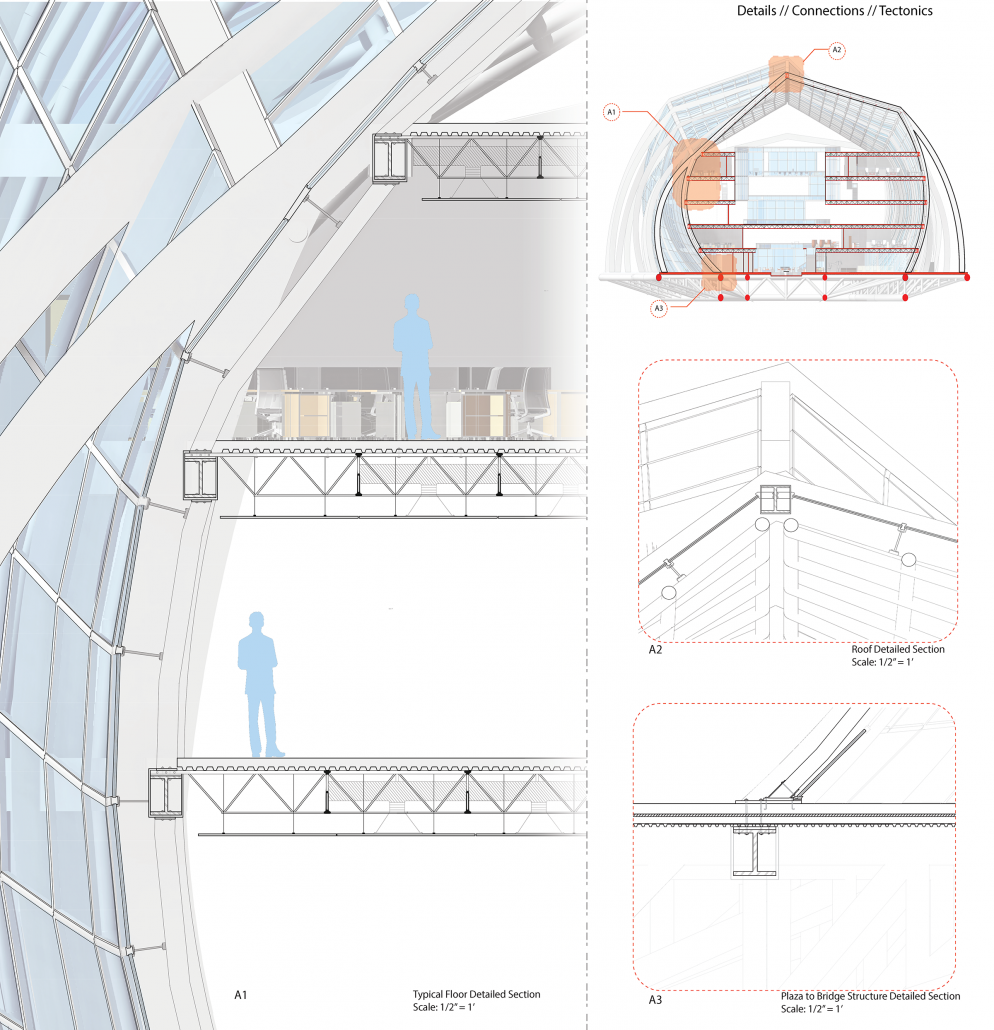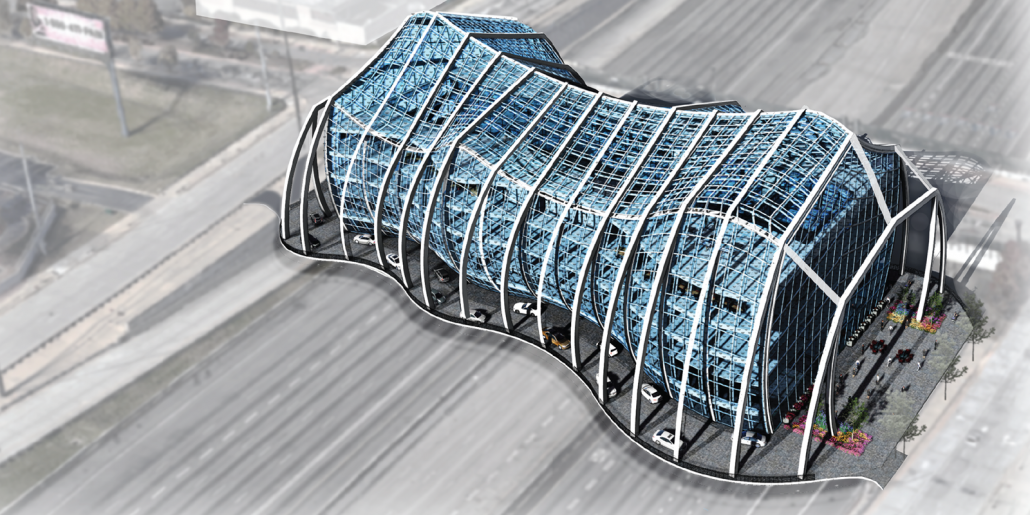 Student: Pablo Garcia
Faculty: Christopher Welty
School: Kennesaw State University
Fusion is selected for an honorable mention through it's deep engagement with the geometry of the steel exoskeleton. A creative design that stood out with unique use of steel and appealing graphics.
Fusion is a mixed-use building located at the 14th Street bridge in Atlanta, Georgia. The project proposes the fusion of bridge and building, while creating a community beacon and connecting the busy city life of Midtown and the community of West Midtown.
Midtown Atlanta is the definition of city life and it is disconnected from the other side of city, West Midtown. West Midtown is more community based, unlike Midtown. My solution to connect both sides of the town is to unite the two sides through an architectural innovation.
A bridge typically acts as a connection between two locations and a building allows for people to gather for both work and social purposes. Fusions thrives to synthesize the functional use of a bridge and an office building. It pushes the boundaries of steel by supporting an office building over a highway while still acting as a means for both vehicular and pedestrian movement.
The steel bridge supports the structure that forms the building including the facade. The main structural ribs of the building connect to the bridge structure and transfer the load onto the bridge structure and into the ground. The floors of the building are created by steel beams that connect into the main structural ribs. The structure allows for large spans and open interior spaces that can be adjusted to accommodate the inhabitant's preferences. It also creates a distinctive experience as one walks through the building.
Fusion breaks out of the usual notion of private buildings by establishing a public street within the building where the community and the office can interact with the building and bridge via programmatic elements. Fusing a bridge and a building generates the opportunity of fusing the business life and the community together.
The building can be accessed by vehicles, through the highway exit, and by people, through the sidewalks that lead to the building. As one walks into the building, they are able to observe the atrium that expands outward towards the top and the curved floors create a connection between exterior and interior. The plaza level is dedicated to community and social programs of the building. The second floor begins to incorporate office programs, while still being available to the public.
The third floor up to the fifth floor includes the typical office floor plan. Each floor includes three office spaces that have their own lobby and conferance areas. The floors also include a collaborative team room where the employees, from any company, can work on projects together. The sixth floor is designed to be leasable event space and also where most of the mechanical equipment is stored.