2nd Place: Hart Island Ossuary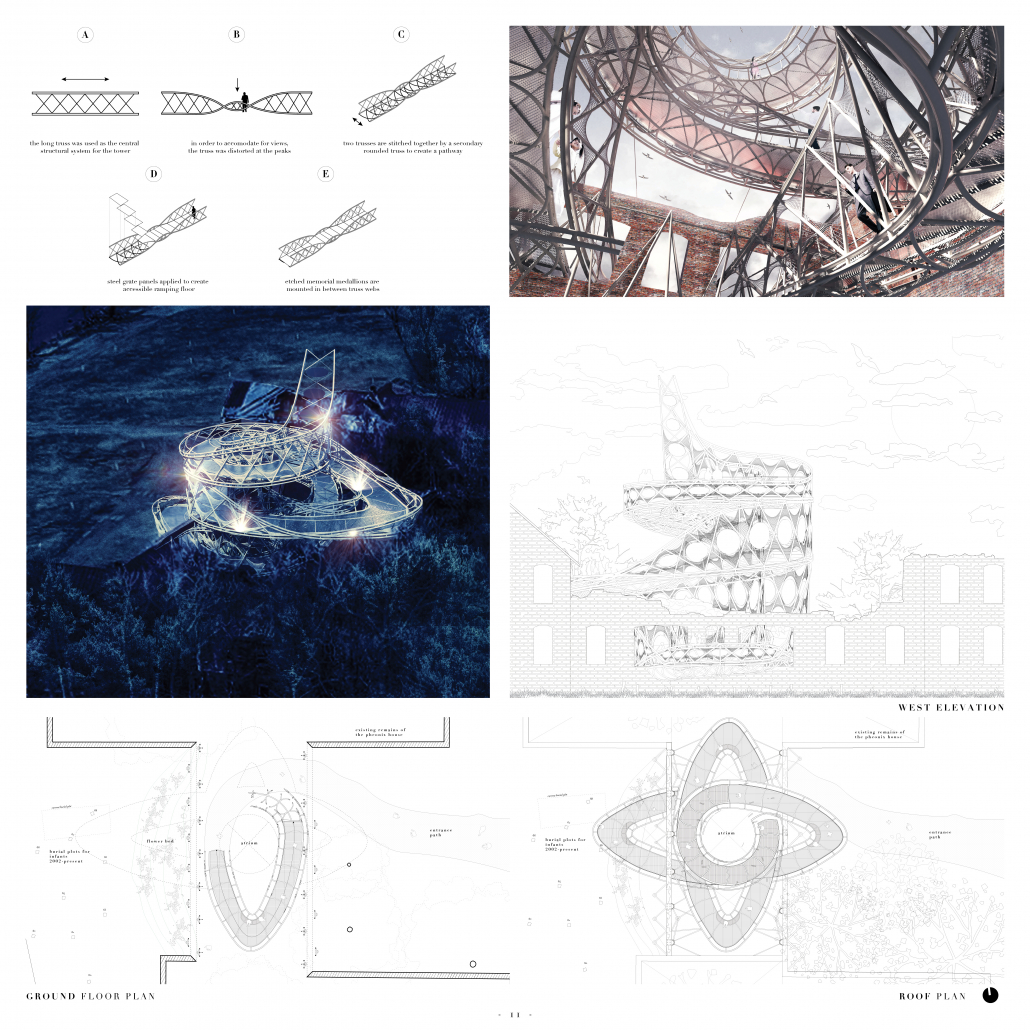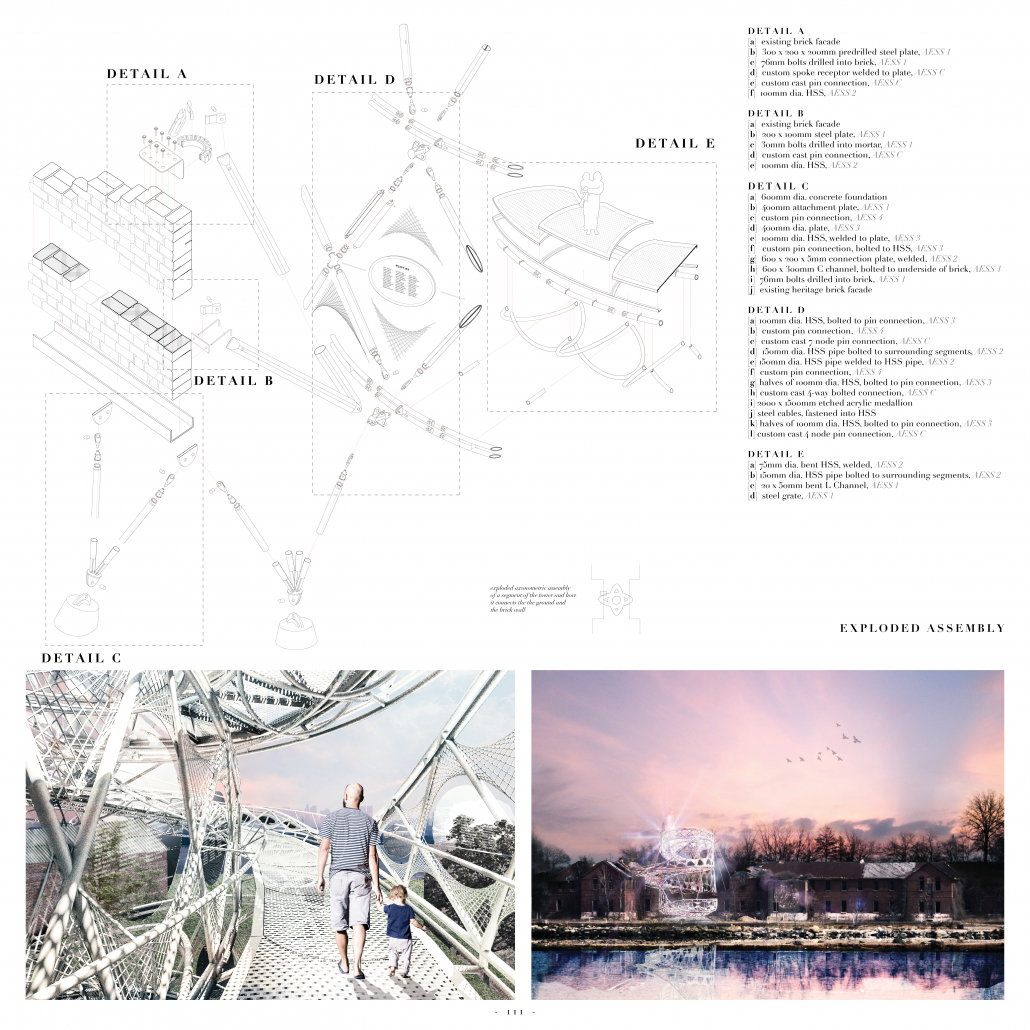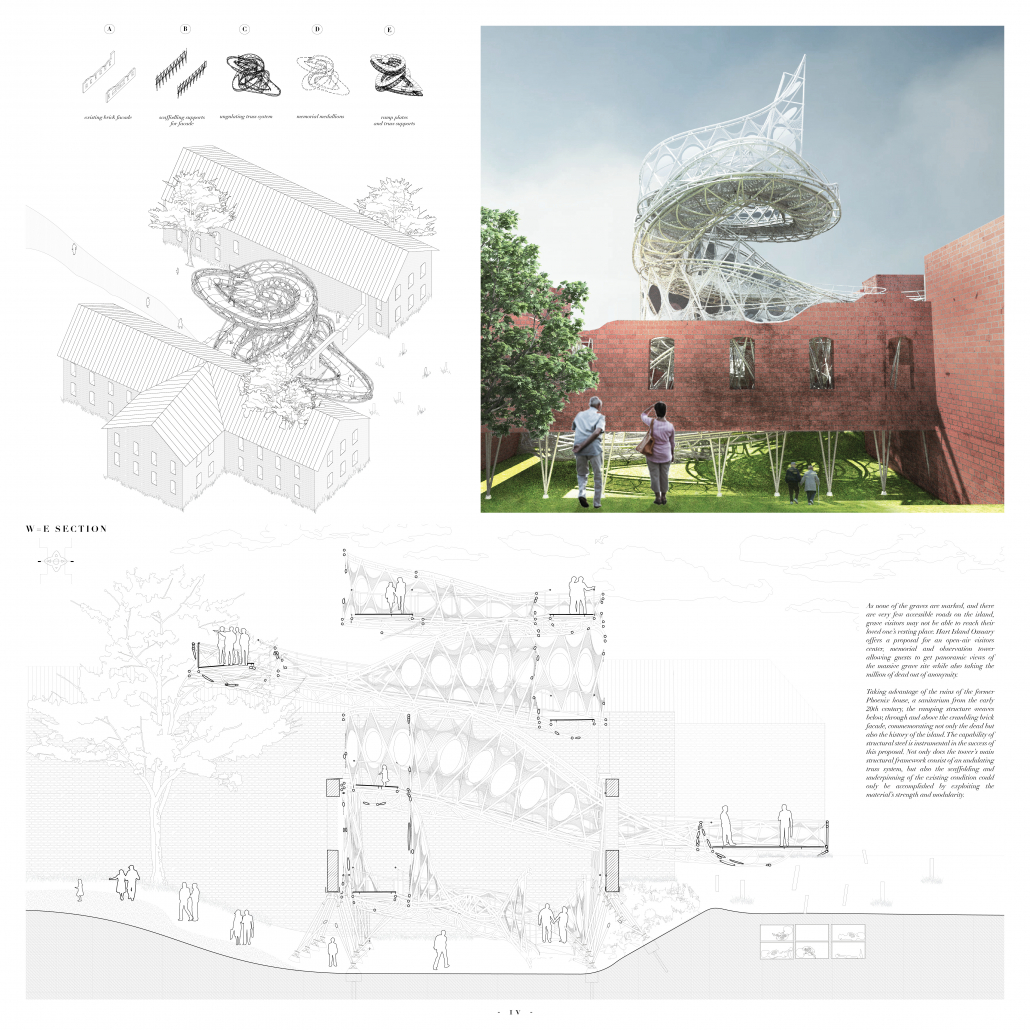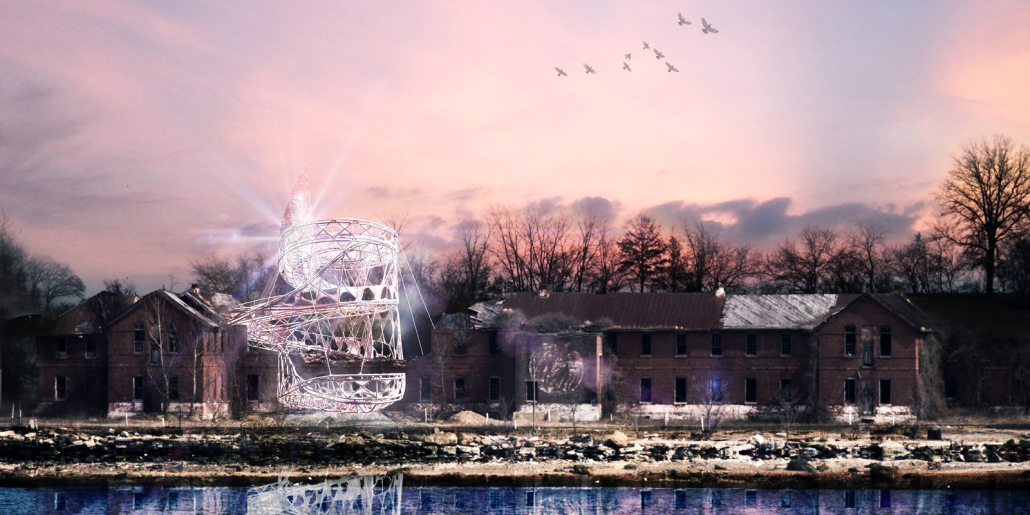 Student: Tatiana Estrina
Faculty: Vincent Hui
School: Ryerson University
Hart Island Ossuary
is a perfect balance of a poetic and technical landmark project. The interplay of steel structure and lighting is compelling. The project siting and outdoor elements allow the design to fit wonderfully within a recreational, meditative or even contemplative space. Overall, the students presented a well resolved, very unique, and sophisticated design.
A homeless man passes away on the corner of Broadway and 7th. A baby dies minutes after birth in NY Hospital. An old woman passes on in her apartment with no living relatives to claim her body. What happens to these dead? They end up on Hart Island, New York City's potter's field and the biggest mass grave in the world. 
Although living in New York City is expensive, dying is even more so. Being a large city, New York not only has a large impoverished population, but also frequently experiences waves of disease. In order to deal with the death toll, the city began to bury bodies on Hart Island, a small isle on Long Island Sound.
This island does not resemble a typical cemetery, there are no gravestones or flowers in sight. Instead, the island sports a collection of dilapidated buildings and fields of enumerated posts, each representing 150 bodies. Until recently, the island was under the jurisdiction of Rikers Correctional Center, with inmates working to bury the dead. This made the island virtually inaccessible to those wanting to visit their buried relatives and friends. In 2019, the island was passed over to the parks department, in hopes to eventually create a public and pleasant cemetery space for visitors and tourists alike. 
Due to the unmarked graves and the few accessible roads on the island, grave visitors may not be able to reach their loved one's resting place. Hart Island Ossuary offers a proposal for an open-air visitors center, memorial and observation tower allowing guests to get panoramic views of the massive grave site while also taking the millions of dead out of anonymity. 
Taking advantage of the ruins of the former Phoenix House, the ramping structure weaves below, through and above the crumbling brick facade, commemorating not only the dead but also the history of the island. The capability of structural steel is instrumental in the success of this proposal. Not only does the tower's main structural framework consist of an undulating truss system, but also the scaffolding and underpinning of the existing condition could only be accomplished by exploiting the material's strength and modularity.