How Makers Respond to a Pandemic
Over the last few weeks, in response to the COVID-19 pandemic, architecture school faculty and students from across the globe have been putting their skills to work creating masks and face shields to help support #OperationPPE (Personal Protective Equipment) and the #MillionMaskChallenge. Partnerships have formed, and continue to form, rapidly to respond to the growing need for protective gear. 
In the Pivot to Online Learning discussion on April 3, entitled "Schools Respond to a Pandemic", José Gámez, a Professor of Architecture at UNCC, invited his colleagues to talk about the quick partnerships formed with local makers and hospitals to complete the production of now over 30,000 face shields for a local hospital. After the discussion, we reached out to Alex Cabral, Director of Fabrication at UNCC, who told us more about the creation of CharlotteMEDI (more information below). This program helped create the aforementioned face shields and they were able to use injection molding to produce headbands more efficiently. Across the nation, from Alvin Huang at USC to Jenny Sabin at Cornell, professors are also organizing massive collaborative efforts to support this need. 
Below, you will find a growing list of makers within our community who are utilizing digital fabrication to respond to the growing need for protective equipment. We are continuing to collect stories and resources from our member schools to share. If we are missing you or your school, please contact Amanda Gann, agann@acsa-arch.org, to be added to the list.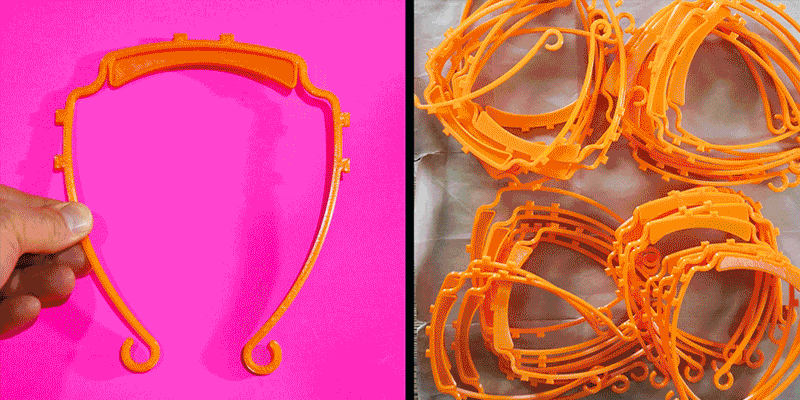 We would be remiss if we did not acknowledge the difficulty to fabricate at this time due to limited access to workshops and school facilities. Many of us are limited by stay-at-home orders, financial constraints, and lack of access to labs, workshops, and facilities. If you are supporting in other ways: rethinking the design for medical facilities, rethinking emergency response system, sewing face masks, or anything else, please reach out and we can add you to our list.
Add your School to the List
Amanda Gann
Creative Lead for Communications and Marketing
202-785-2324
agann@acsa-arch.org