October 30, 2019
ACSA Launches Redesigned Website
ACSA Launches Redesigned Website

Last week, we launched the newly redesigned ACSA website as part of our effort to refresh our brand and aesthetic. While we know many of you loved our old look and feel (we did too!), the user experience could be improved. So, for the past year, the ACSA staff has worked diligently to design the website with you in mind. Today, we'd like to formally introduce you to the key features of the new acsa-arch.org. 
New Overall Design
Optimized Search Functionality
Searchable Proceedings Index
New Bookstore Design
---

New Overall Design
The main goal of the redesign is to allow you to navigate to the content you need easily and efficiently on all devices. We hope you find that the new website will be more clear, user-friendly, and accessible. Check out the Dates + Deadlines section to stay up-to-date on our events and opportunities.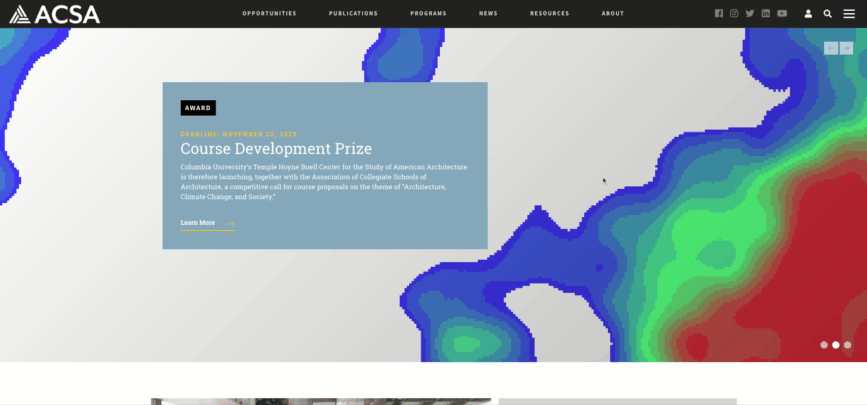 www.acsa-arch.org
---
Optimized Search Functionality
We have worked diligently to improved the overall site-wide search. Whether you are searching for a specific paper from our Annual Meeting proceedings or all related content on specific topics like "steel," we hope that you find this experience to be easier and more user-friendly.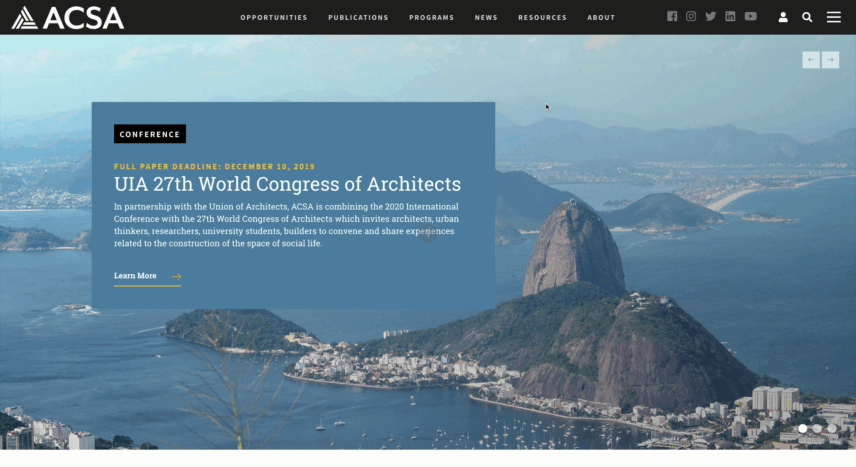 www.acsa-arch.org
---
Searchable Proceedings Index
Researching specific topics has become much easier with our new searchable index of conference proceedings. Find papers or projects dating back to 1995. Make sure you sign in to be able to download PDFs to your computer.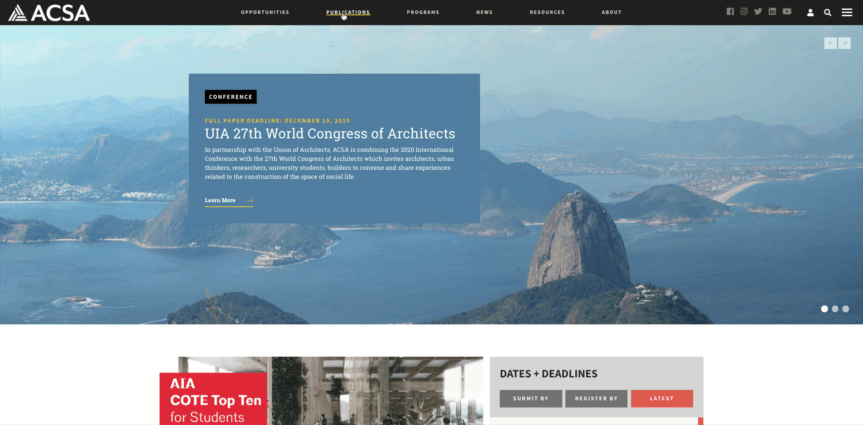 www.acsa-arch.org/proceedings-index
---
New and Improved Bookstore
Interested in purchasing conference proceedings, Architectural Education Awards winners booklets, or the Steel Design Student Competition summary books? Visit our newly designed bookstore and purchase through our vendor, Lulu Press. We are currently working on updating recent conference proceedings and will have those online very soon!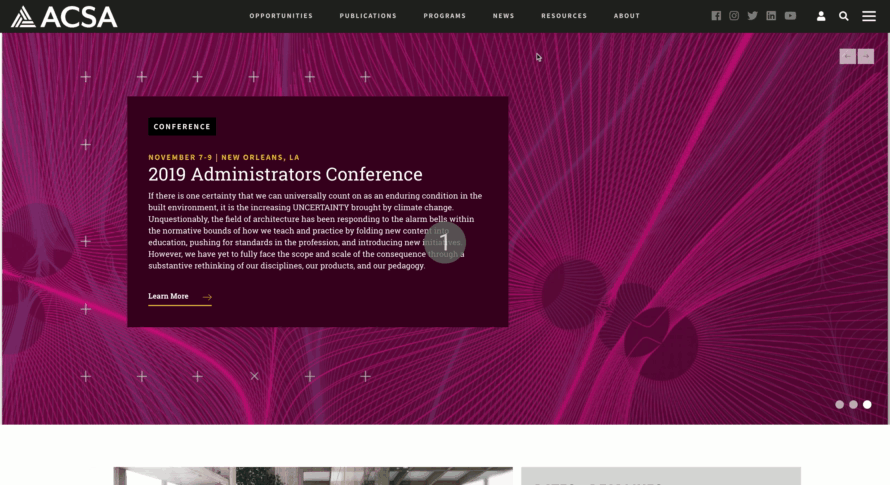 www.acsa-arch.org/bookstore
We hope that these changes allow you to engage with the content in a new and exciting way. If you have feedback on how we can continue to improve, contact us at info@acsa-arch.org.