October 11, 2017
University of Oklahoma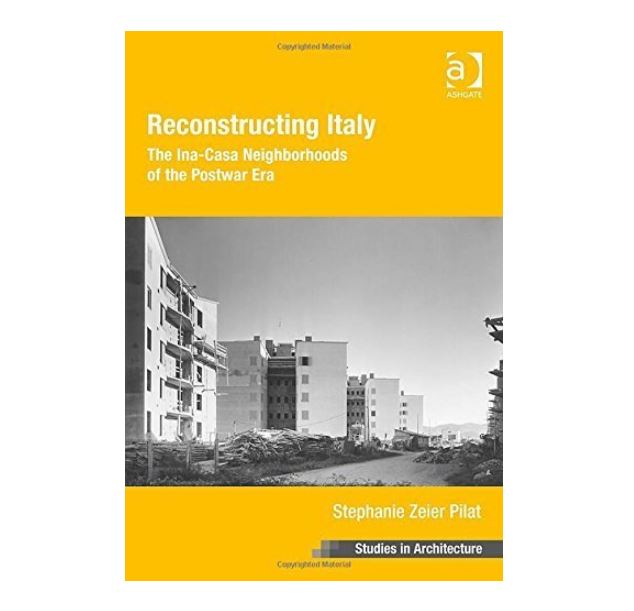 The Division of Architecture at the University of Oklahoma welcomes three new Visiting Professors Katarina Andjelkovic, Tiziana Proietti and Luca Guido.
Katarina Andjelkovic is an architect and theorist from Belgrade, Serbia. Katarina is the founder of Atelier AG Andjelkovic. She has won numerous awards and design competitions for her design work. Katarina holds a Ph.D. from the University of Belgrade and her research on representation has been widely published. She has experience teaching in Oslo and Belgrade.
Tiziana Proietti is an architect and historian from Rome, Italy. Tiziana's expertise is proportional systems, particularly those of the Dutch monk Hans van der Laan. She is member of design studio Satyendra Pakhale_ Associates and Professor at the Institute of European Design IED Rome. She holds a Ph.D. from the University of Rome "La Sapienza" and has done research and taught in the Netherlands and Italy.

Luca Guido is a licensed architect, critic and historian of contemporary architecture. He has written several books on the history and evolution of contemporary architecture, his collaboration with professional practice and issues of restoration and conservation. Dr. Guido recently curated the Venetian edition of The Swiss Touch, exhibition on contemporary Swiss landscape architects with M. Jakob. He also collaborated with the curator Renzo Dubbini on the organization of the exhibition "Sonnets in Babylon" by Daniel Libeskind, Venezia Pavilion at the 14th Biennale of Architecture. Dr. Guido's dissertation titled Building the American Landscape examined the relationship between city, architecture and landscape in the U.S. from T. Jefferson to F.L. Wright.
COA Faculty Selected for 2017 National Fellowship Program
Associate Professor Lee Fithian has been selected as a Fellow of the Environmental Leadership Program 2017 National Fellowship Program. She exemplifies the mission of the Environmental Leadership Program (ELP) – to inspire visionary, action- oriented and diverse leadership to work for a just and sustainable future. By participating in the National Fellowship Program, Fithian will be joining nearly 1000 ELP Senior Fellows (graduates of the program) from around the country. Participation in this year's class will provide the opportunity to broaden leadership skills and network, as well as help refine the program to better serve the needs of emerging environmental and social change leaders. Congratulations Prof. Fithian!
Associate Professor Daniel Butko awarded OU's Research Council Faculty Investment Program (FIP) grant.
The grant, awarded in the Spring of 2017 will support his research, titled "Adaptive Interactive Acoustics: Investigating Acoustically-minded Architecture to Transform Adverse Multiuse
Spaces into Healthy Learning Environments". The proposal was developed in conjunction with the Director of Interior Design, Prof. Elizabeth Pober.
Review of Director of Architecture Stephanie Zeier Pilat's book, Reconstructing Italy, published in the latest issue of Modern Italy, the Journal of the Association for the Study of Modern Italy
Reviewer Bruno Bonomo made a very positive review of Dr. Pilat's recent book on Postwar Italian Housing. He writes: "Zeier Pilat's work is an exceptionally ambitious enterprise. To my knowledge, this is the first single-authored book to deal comprehensively with the Ina-Casa plan… this is undoubtedly an admirable and thought provoking book. Extensively researched, clearly written and richly illustrated, it will be compulsory reading for all English-speaking scholars who are interested in the Ina-Casa plan, and more widely in urban planning and architecture in post-war Italy."
You can read Bonomo's review of Reconstructing Italy here.
Andres Cavieres
andres.cavieres@ou.edu