January 19, 2017
The Pidgeon Digital Archive
Barbara Opar and Lucy Campbell, column editors
Column by Barbara Opar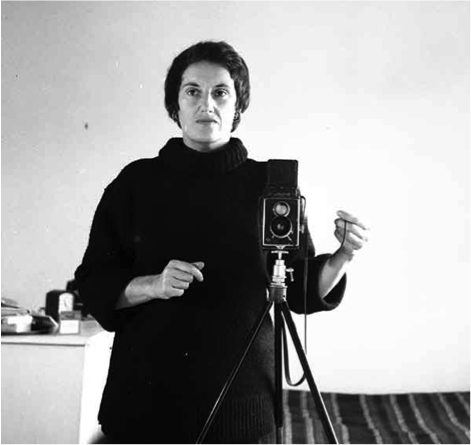 While online resources like streaming video are being increasingly integrated into architectural education, new content often becomes available and yet is not widely known. One such case is the Pidgeon Digital Archive. The Pidgeon series began as slide-tape lectures and was a mainstay of many schools of architecture and design in the 1980s.The online archive was launched in 2007 but not widely marketed to audiences in the U.S.
What is the Pidgeon Archive?  It is a resource started back in 1979 by Monica Pidgeon. Monica Pidgeon was once editor of both Architectural Design and RIBA Journal. As editor of AD from 1946 to 1975, Pidgeon was responsible for establishing AD as the preeminent journal of architectural ideas. When she retired, Pidgeon decided to create and distribute a series of slide-tape sets in which architects and designers talked about their work. Since being recorded, major figures like Buckminster Fuller, Philip Johnson, the Smithsons and James Stirling have died.  As Peter Murray, her successor, states in the March-April 2010 issue of Architectural Design: "The complete archive is not only a testament to Monica's wide-ranging enthusiasm for architects and architecture, it brings to life a whole generation of architects and their thinking in a way that the printed media cannot. (p.109). The original series consisted of 200 half hour lectures and Murray began digitizing them at the rate of 60 a year. His next step was to add new material, so Renzo Piano was recorded. The greats of the past and the images they selected to showcase their work now appear alongside major figures in contemporary architecture like Frank Gehry, recorded both in 1981 and 1997.
The Pidgeon Archive lectures are clear and the images synchronized to move along with the talk. Content can be sorted by speaker, talk title and year recorded. In 1955, the likes of Walter Gropius, Frank Lloyd Wright, Ludwig Mies van der Rohe and Richard Neutra were all recorded. You can also hear Reyner Banham talk about the importance of Buffalo's grain elevators (1982) or a 2015 lecture by Norman Foster on why he became personally involved in work at the Chateau Margaux.
It is worth exploring the Pidgeon Digital Archive which like resources such as Kanopy and On Architecture can only add to your student's understanding of the world of architecture.