March 17, 2014
AIA Convention Report: What is the value of architecture?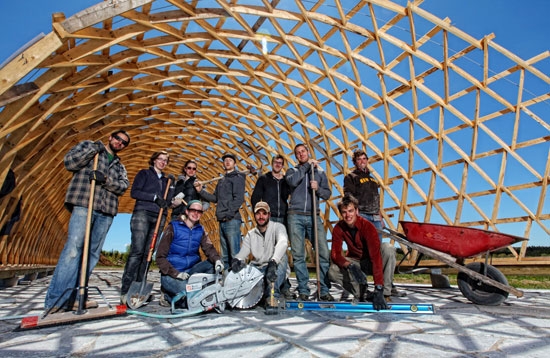 Those inside the academy and the profession seem to know the answer, but communicating that to the broader public continues to present a challenge. At the AIA National Convention in Denver, CEO Robert Ivy shared the results of a survey conducted prior to the AIA repositioning effort, indicating that the public still does not understand what architects do. And those in the schools seem to agree. In a session titled "Teaching Architects to Teach" Dean David Cronrath of University of Maryland conceded, "nobody knows what architecture is when entering architecture school."
Despite this challenge, optimism prevailed as a key theme throughout the convention. Whitney M. Young Jr. Award winner Harvey Gantt spoke of architecture's "power to make people's quality of life better and more productive." Not just through buildings, but through service. Tod Williams and Billie Tsien, winners of this year's Firm Award believe that "to be an architect is to be of service [and] if it is done with love, it is a noble act."
Architects, educators and their students know the incredible value and see firsthand the impact of their work. So how do we communicate those experiences with those beyond our community? As a starting point, ACSA engaged architect and professor Maia Small to create ARCHIVE, a visual exhibit showcasing of the multifaceted experiences of an architectural education and the projects that emerge from them. Please continue to share this resource with your peers and beyond.
What do you believe is "the value of architecture?" How do you share the important work you do with your community and beyond?